In June of last year, developer McPeppergames released Color Defense (Free) to the App Store, a tower defense game that looked to capture the same style of some of the best tower defense games of the early mobile days. For the most part they nailed it, and for the past six months the team has been continually updating Color Defense with more content and features, including new worlds with new levels, the option to play hundreds of randomly generated levels, and even an endless mode. Now they are embarking on their biggest feature addition yet, a level creator, and they're looking for players to help beta test the new feature.
One thing to note is that the level creation method in Color Defense requires a bit of work. It's not done on the device, but by editing files on your PC or Mac and then uploading them to a server, and then inputting the link to them into the game in order to play them. It's actually not that complicated and there are instructions on what to do and links to everything you need on the game's website, but it's also not as simple as level creation in some other games. That said, if you're a big Color Defense fan it's probably not too many hoops to jump through to play and share your own created levels, and you can even email your creations to McPeppergames and they'll be picking the levels they like the most for official inclusion into the game.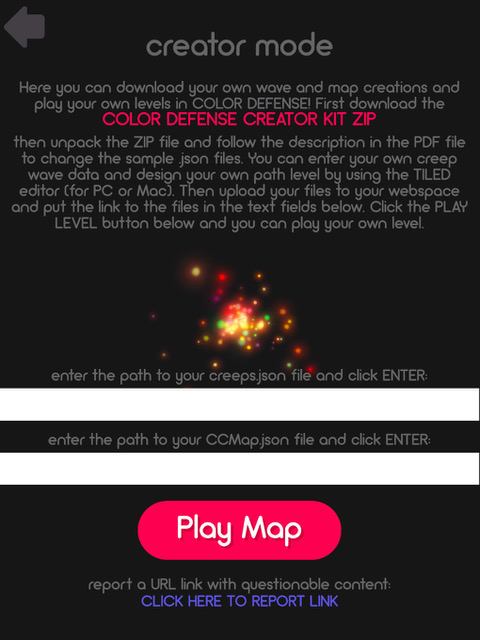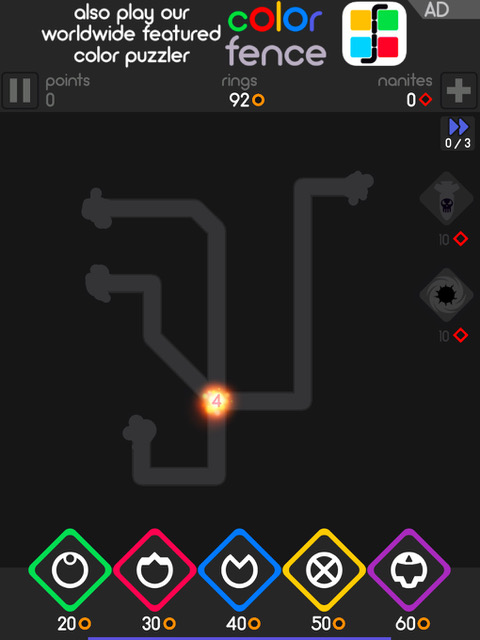 In order to get access to the beta, you can click on this public Testflight link, and as noted before everything you'll need to get started with making levels can be found on the Color Defense website, including the developer's email for sending in your created levels. If you aren't that interested in testing out the level creation, but are intrigued by a minimalist tower defense game, then definitely give Color Defense a download. It's free with ads and basically every option under the sun for IAP to make it as premium as you want, and McPeppergames has A LOT more planned for the game in addition to the level creator stuff, including new worlds, new enemies, and new weapons. Finally, you can find more info and discussion about Color Defense in the thread in our forums.