Hello gentle readers, and welcome to the SwitchArcade Round-Up for January 25th, 2019. As we head into the final weekend of the month, we've got some news, a handful of new releases, some sales, and a few other goodies to help you kick things off properly. While I had thought that Nintendo's Indie Highlights presentation would keep things quiet today on new announcements, news about some interesting new upcoming releases came just the same. Let's take a breath and jump on in!
News
The 'Evoland' Games are Coming to Switch Next Month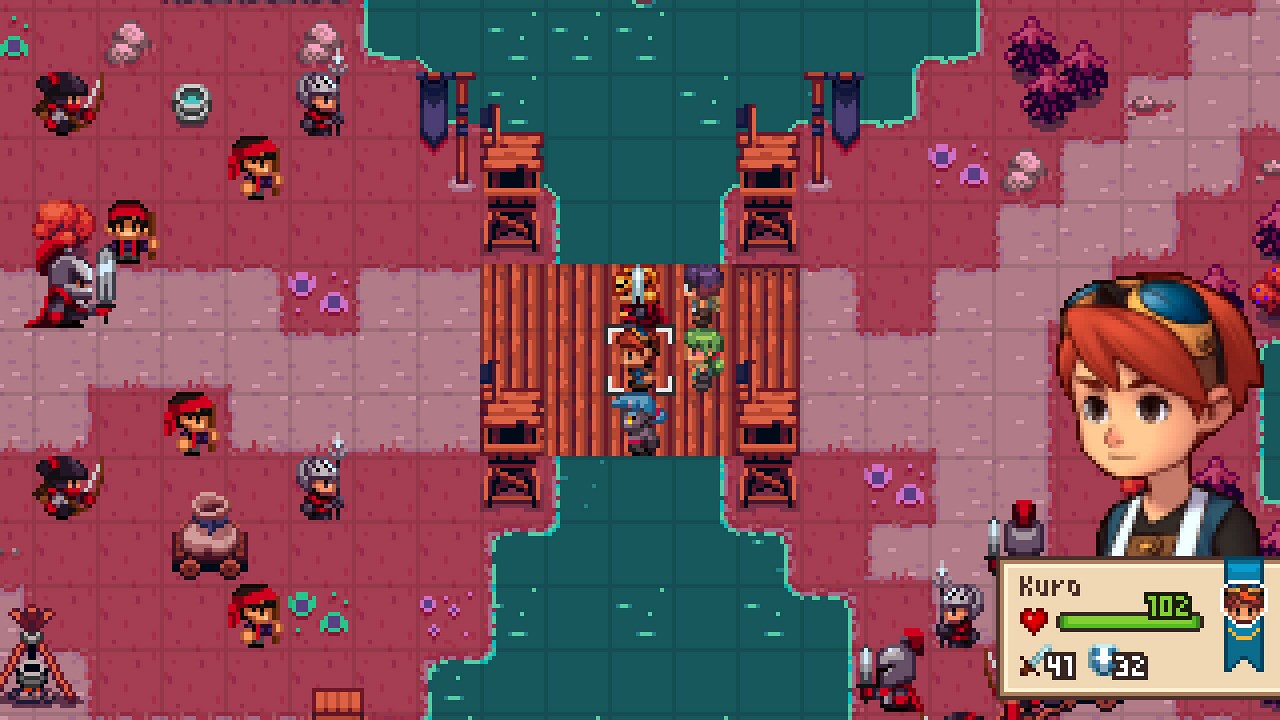 While the Evoland games aren't the greatest in terms of mechanics, they are certainly interesting from a conceptual standpoint. The best handheld option to play them for most up until now was via the mobile versions, but the games were certainly designed for button-based interfaces and it shows at times. Well, that all changes on February 7th, as both Evoland and its sequel will release bundled together on the Switch as Evoland Legendary Edition for $19.99. It's another intriguing feather in the RPG hat of the Switch, and that price is certainly nice for the pair. I'll almost certainly bring you details on how the ports turned out once I get my titanic mitts on them.
'Final Fantasy X-2' is a Download Code in the American Version of 'Final Fantasy X|X-2 HD'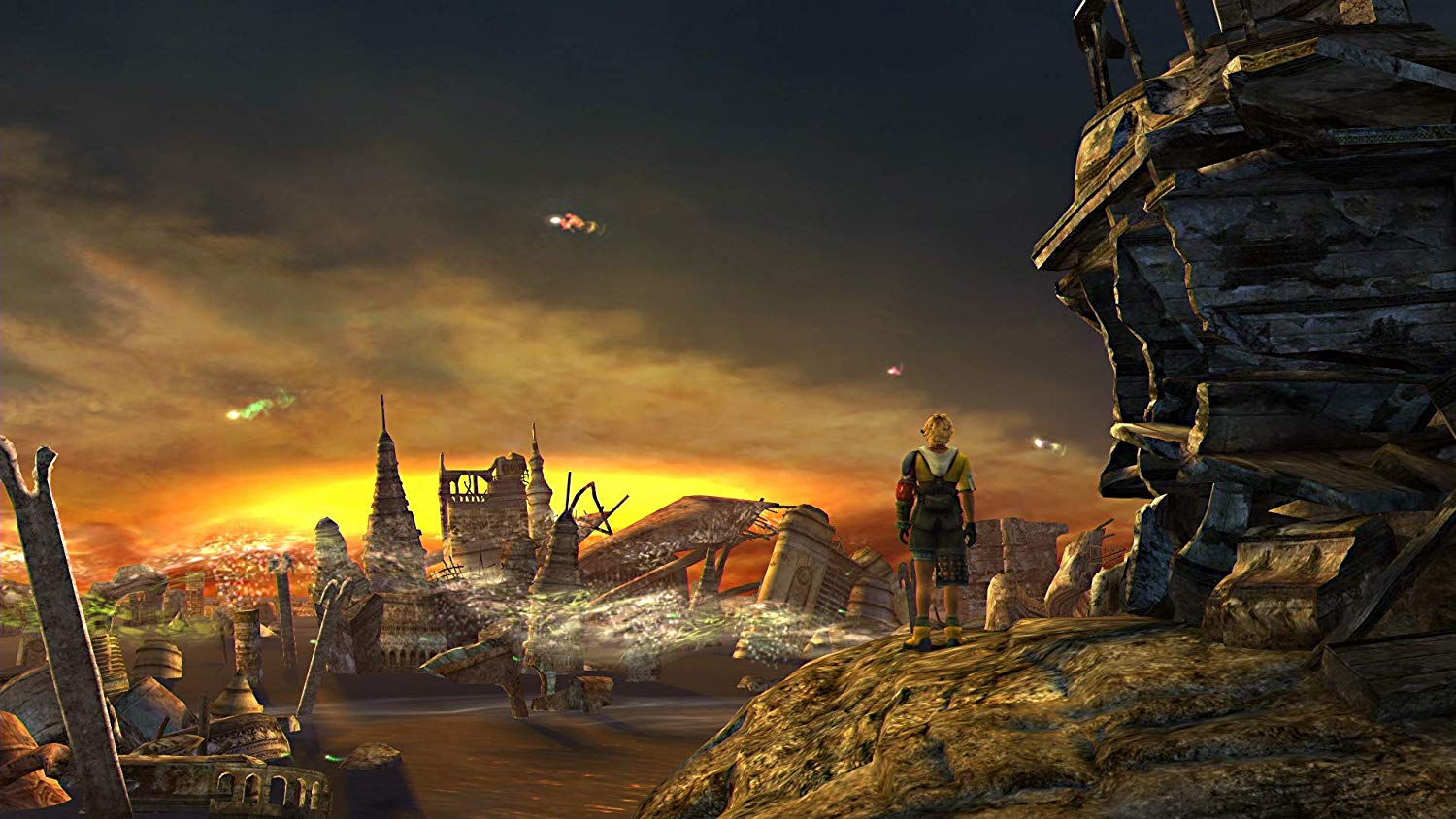 How much is a physical copy of a game worth to you? Sadly, it seems like in Europe and North America, the physical version of Final Fantasy X|X-2 HD Remaster will only include Final Fantasy X on the game card. Final Fantasy X-2 will need to be downloaded via a code, which is how things worked with the Vita version as well. Meanwhile, the Japanese and Asian versions will include both games on the game card, and are region-free with multi-language support. So you can just get one of those versions if you don't want to deal with the download code, but it will cost you a little more. In addition to any import fees, the base game is also around $15 more expensive in Japan than the North American physical copy runs. At least it's an option.
'Umihara Kawase Fresh!' Will Release on April 25th in Japan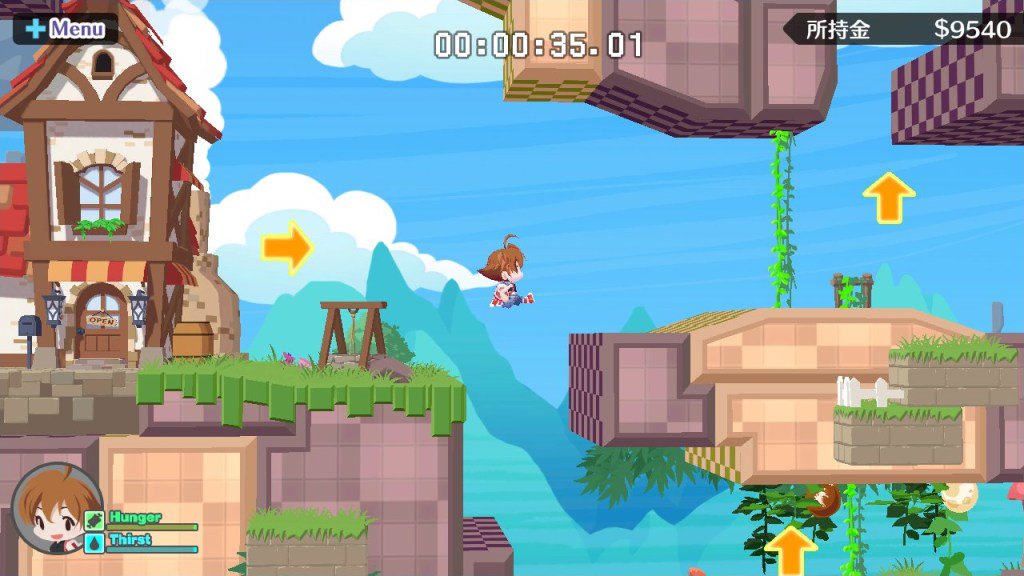 The latest in the series of ultra-tough swing-and-climb Umihara Kawase games is going to be out fairly soon. Umihara Kawase Fresh! brings back the familiar heroine and her fishing line, and will surely test your patience and skills just as much as the previous games. We finally have some word on exactly when it will come out, at least in Japan. The game will release digitally and physically on April 25th in that country. An overseas release is planned but it's unknown if it will come at the same time or later. I suppose we'll have to wait and see.
'WRC 8' Announced, and Switch is Among the Platforms Listed
If rally racing is your thing, first of all: congratulations. It is the finest of racing, is it not? Anyway, there aren't a ton of great options for said sport on the Switch yet, but we'll at least have one more option come September when Bigben Interactive and Kylotonn release WRC 8 across a variety of platforms. The post-Evolution games in the series haven't managed much more than middling reviews, but I do feel like the trend has been going up since Kylotonn took over development chores. Hopefully they have a good grip on the Switch hardware and can give us the rally racing experience we crave.
New Releases
SmuggleCraft ($9.99)
I'm not really sure what to say about a game that launches with a 70% off sale, but reviews of SmuggleCraft on other platforms aren't awful. It's a procedurally-generated racer where you pilot a hovercraft. Complete missions to earn rewards and get upgrades for your hovercraft, and then do it all again until you get tired of it. With its launch discount, it's actually cheaper on Switch than anywhere else, which is kind of refreshing. It's wishy-washy but I'd say that if it looks interesting to you, you might as well grab it.
Perry Pig Jump ($2.99)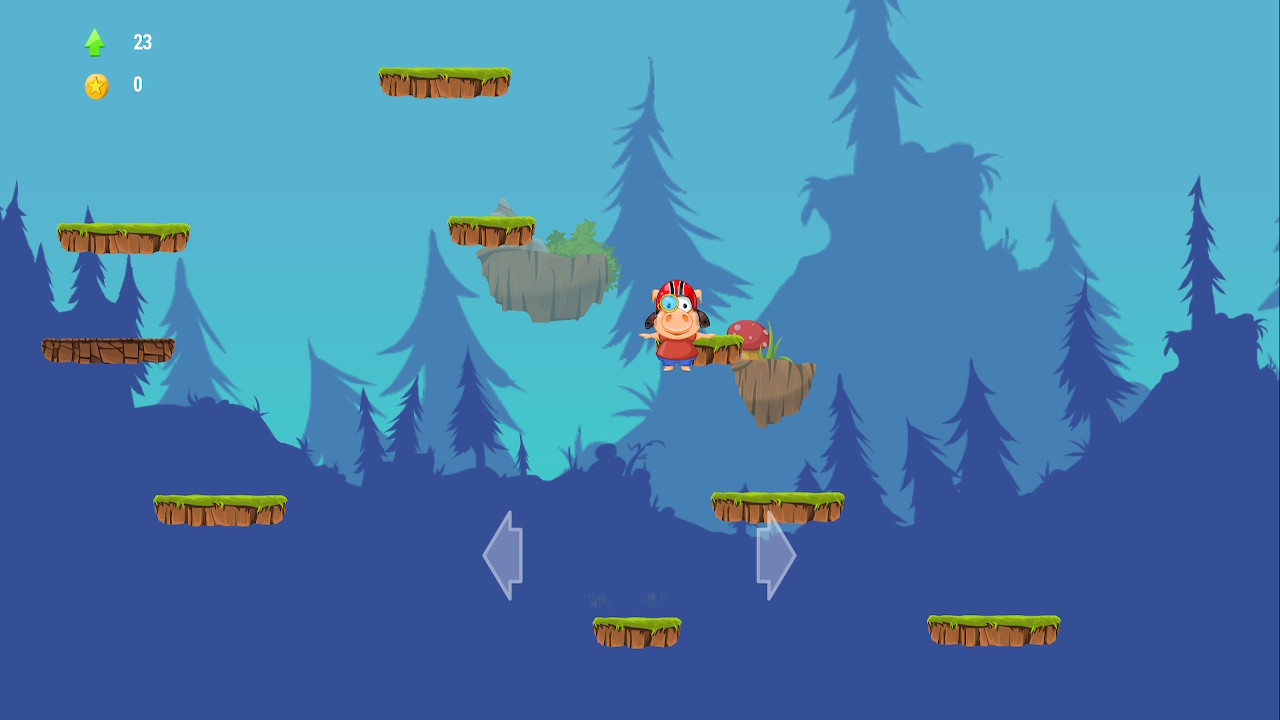 Well, this sure does look like a crappy Doodle Jump knock-off. And… yeah, looking closer, I think that's exactly what it is. Jump the little pig up as far as you can go, collect stuff, exchange stuff for cosmetic items for the pig, and do it all over again but with a new hat. Three bucks is cheap, but I still can't help but feel that most people could find a more satisfying way to spend it than on a goofy clone starring Peppa Pig's broke-ass cousin.
Monkey Wall ($4.99)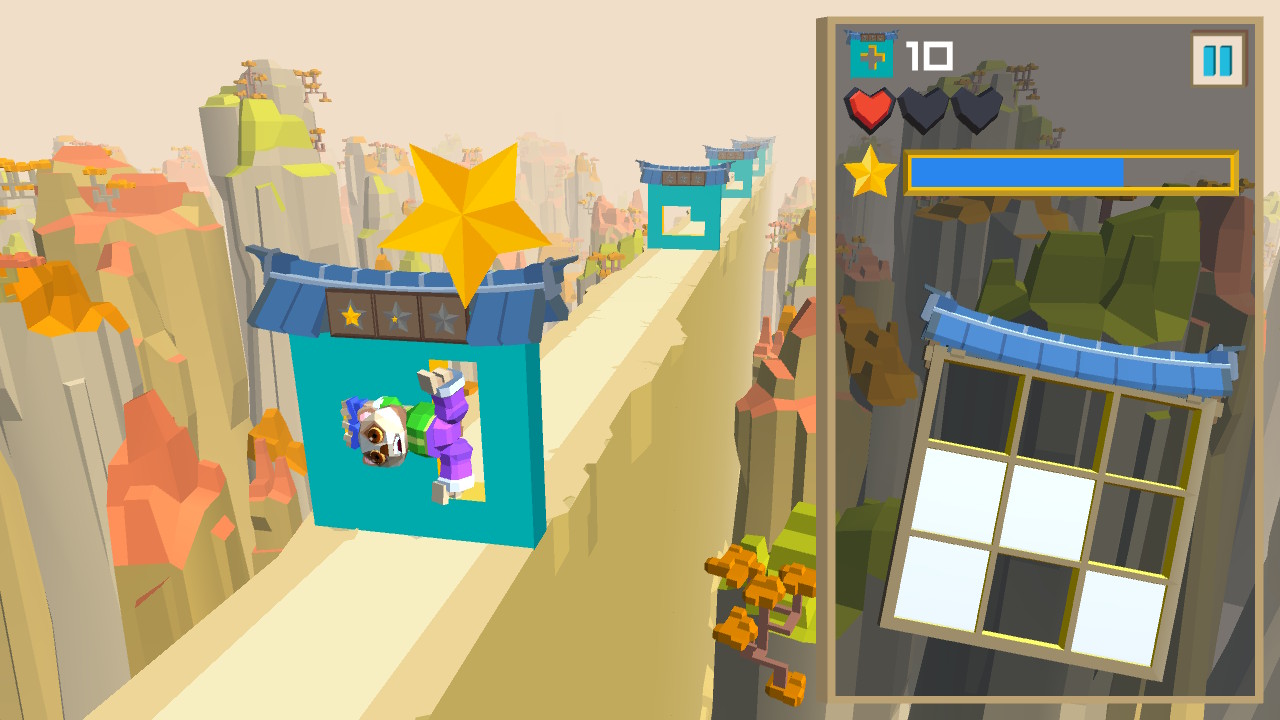 For example, find two more dollars and you could be playing Monkey Wall. I mean, just on the title alone it's already better than Parker Pork Jump or whatever. Anyway, the idea here is that you are using a monkey that can contort into various poses. You're moving along a path that has walls with different-shaped holes in them, and you need to match the pose to the hole to safely pass through. The graphics are cute, there's a bit of a rhythm component to it all, you're putting monkeys in walls and not in that scary "Cask of Amontillado" way, so what's to lose here? Yes, it does look like it gets a little repetitive, but that's a small price to pay to have a game called Monkey Wall in your purchase history.
Forgotten Tales – Day of the Dead ($14.99)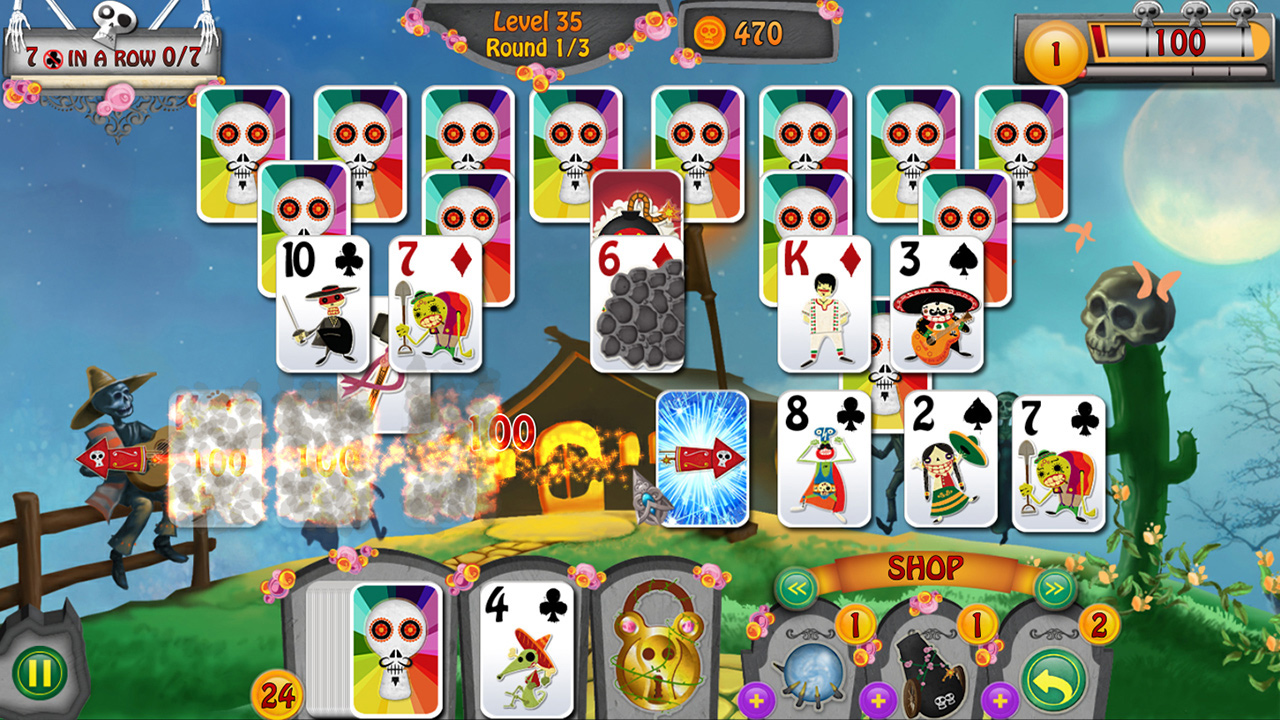 Solitaire adventure games are a dime a dozen on mobile (cheaper, technically), but I suppose it's not a fully saturated category on Switch yet. So here is something very much like one of those aforementioned mobile solitaire games, except it's a paid, no-fuss version for your console. Play through a bunch of levels, relying only on your wits and… well, mostly luck, actually. But it'll pass the time, I'm sure. You could do it less obtrusively with a similar game on your phone, but if you want to whip out your Switch in line at the DMV, I'm not going to judge you.
Balance Blox ($2.99)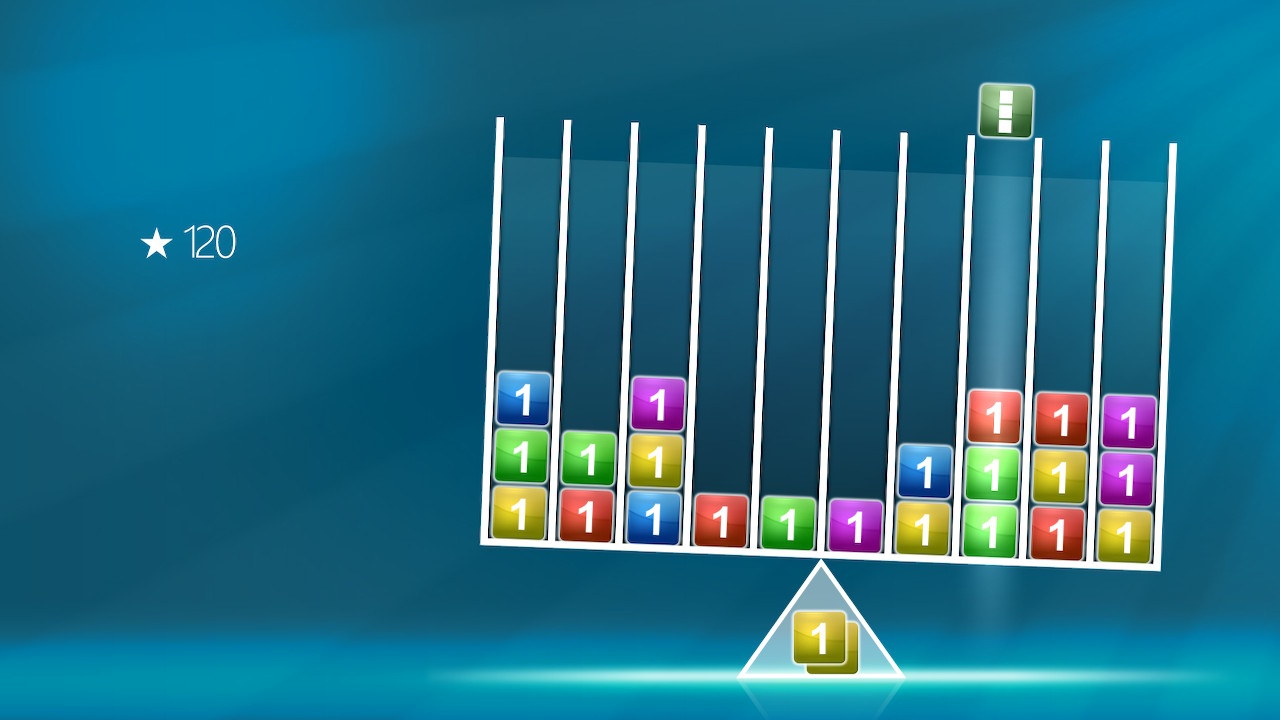 This rather plain-looking game is a matching puzzler whose core gimmick involves accounting for the weight of each piece. If you tip the balance too much in one direction, the whole thing will spill over and that'll be it. So yeah, it adds another thing to think about as you're trying to match colors, and I suppose that might be fun. It's not much to look at, and normally you'd try to find something nice to say to balance against that, but I've got nothing. At least it doesn't cost much?
Akihabara Crash! 123STAGE+1 ($8.00)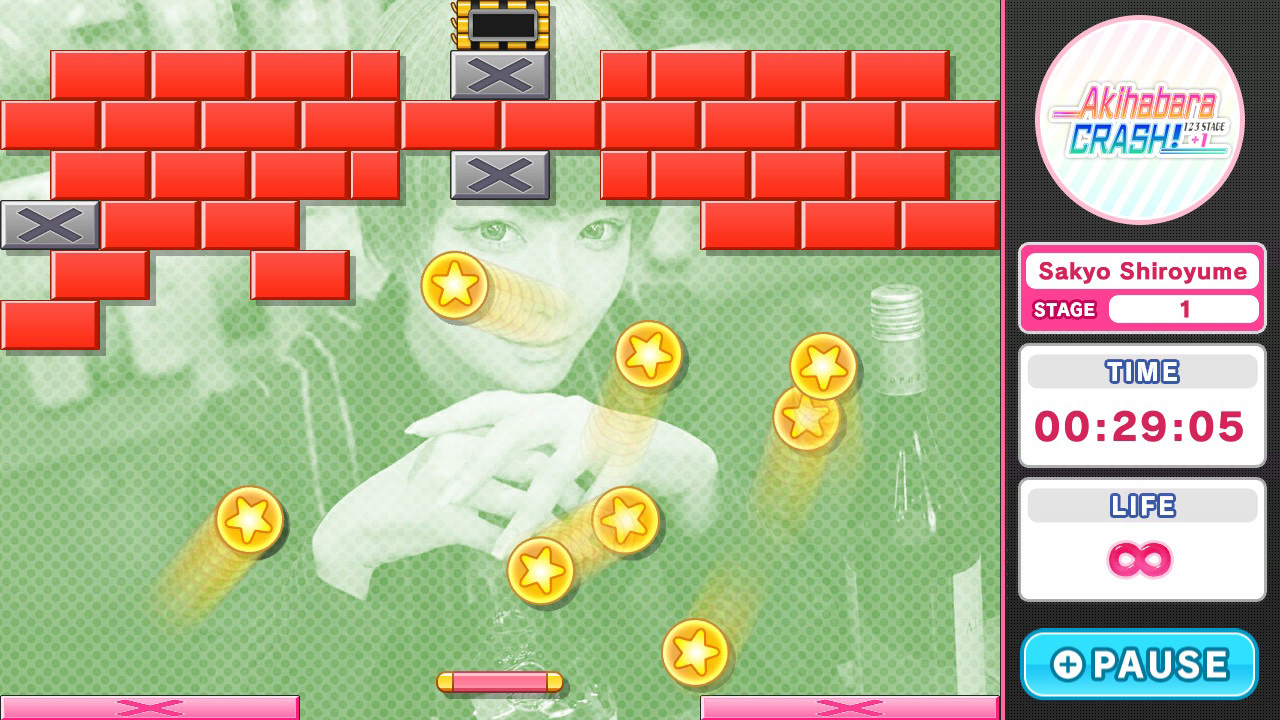 What to do when you have a rather uninspired Break Out game with a presentation that screams budget? Well, you could hand out pictures and videos of maid cosplayers from Akihabara when players clear stages, I suppose. Load that bad boy up with a ton of DLC and count on lonely people not wanting to search the internet to suit their PG-rated needs, and don't forget to put how many stages are in the game directly in the title so no one forgets. And that's pretty much Akihabara Crash! 123STAGE+1 in a nutshell.
Zombie Panic in Wonderland DX ($8.99)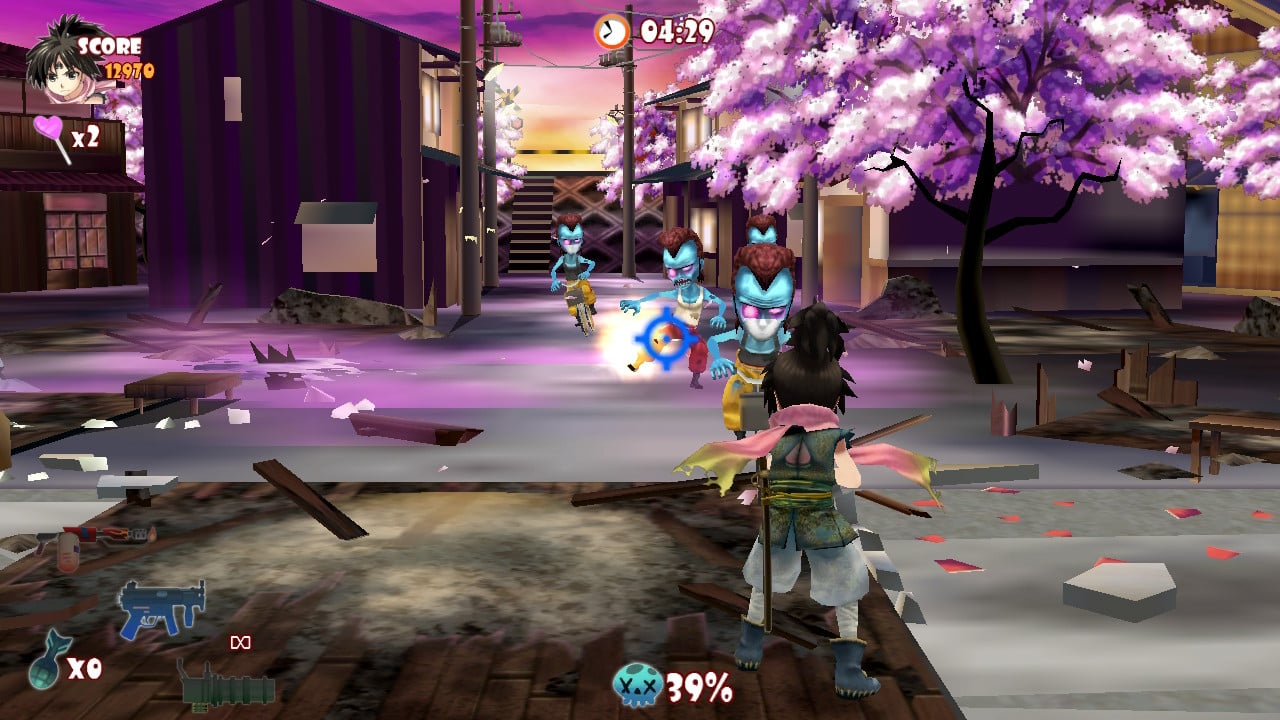 With the Wii Shop gasping its last breath soon, WiiWare will once and for all be buried. Perhaps fitting, then, that a game born on WiiWare springs to life on the Nintendo Switch, like some sort of zombie. Oh! Ha. Well, there you go. This is a pretty average shooter with nice art design, but I'm not sure how well it holds up these days. Still, it's reasonably priced and it certainly has its fans. I'm sure they're all happy to see the game make its debut on yet another Nintendo platform, ensuring that it will stay alive and relevant for years to come.
Swords & Soldiers ($7.49)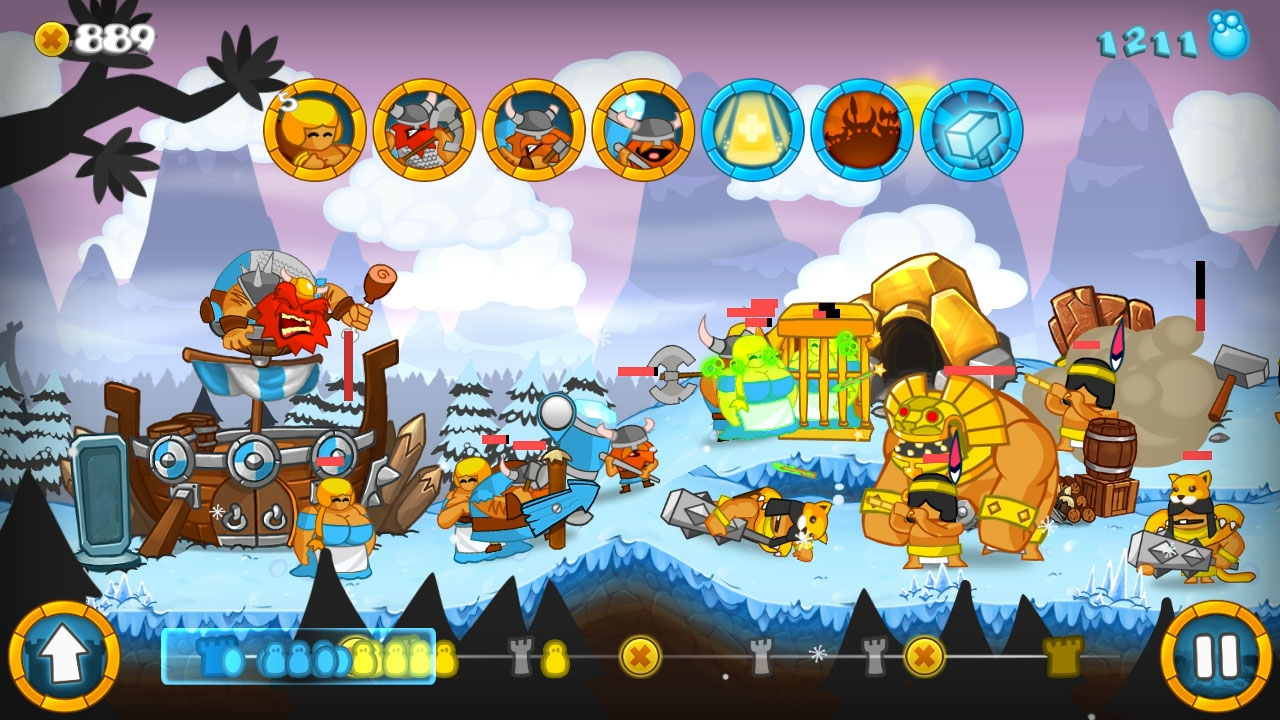 SwitchArcade Recommended!
This is a pretty well-known game, but in case you haven't heard of it, it's one of those defense games where you and your enemy are lined up on opposite sides of a level and need to send out units to attack and defend. Whoever breaks the other person's castle first wins. This is a great version of the game and even includes the expansion content as free DLC. One cool feature is the ability to play against a friend on one Switch unit's touch screen. Yep, you can get a battle going pretty much anywhere you can lay your Switch down without putting it in peanut butter or dog poop. There's a sequel that will probably come to Switch at some point, but I actually like this one better.
Heroes Trials ($5.99)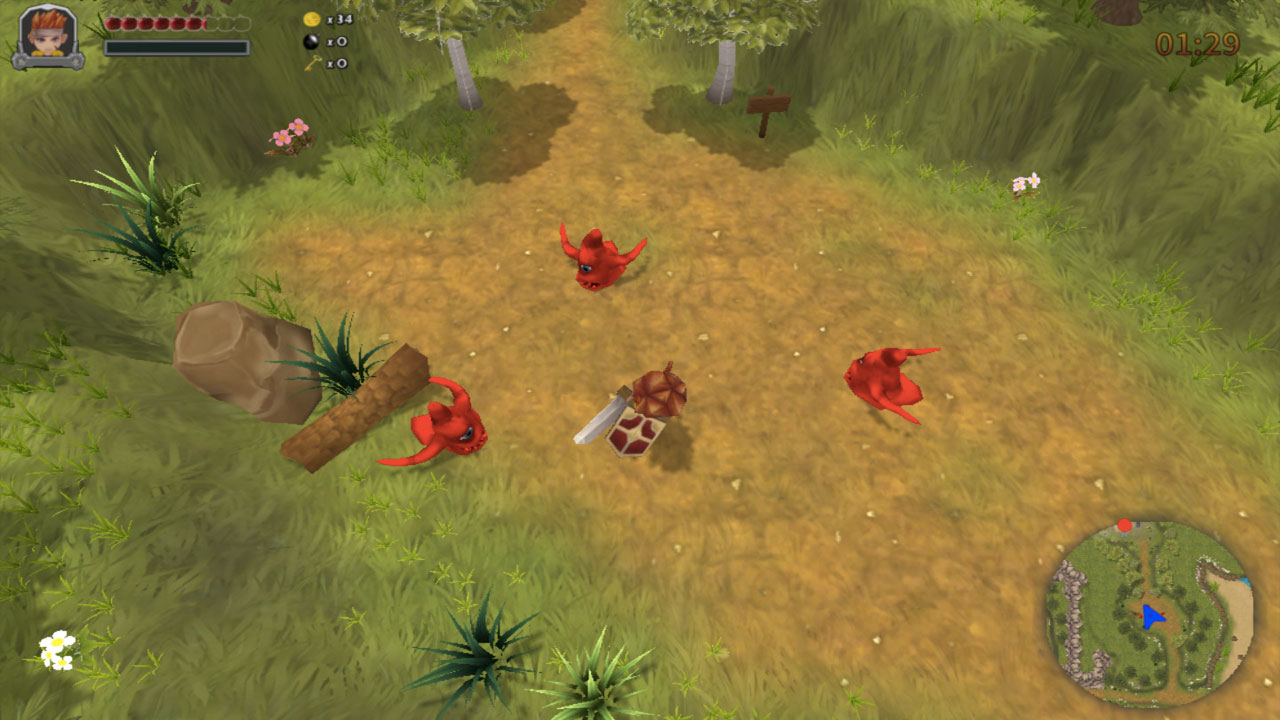 This action-RPG comes from Japanese indie developer Shinyuden. The few reviews I can find about it seem to like it, but it's hard to know what to think from such a small sample. It looks alright and the price is certainly nice, like a budget Mana game or something. There are two different heroes, with one of them relying on melee combat and the other using magic to make for a more shooter-like experience, which actually reminds me of Across Age or Dragons Odyssey Frane. I don't know, it could be good. I'll have to look a little closer at this one, and if it holds up, I'll let you all know.
Flowlines VS ($3.99)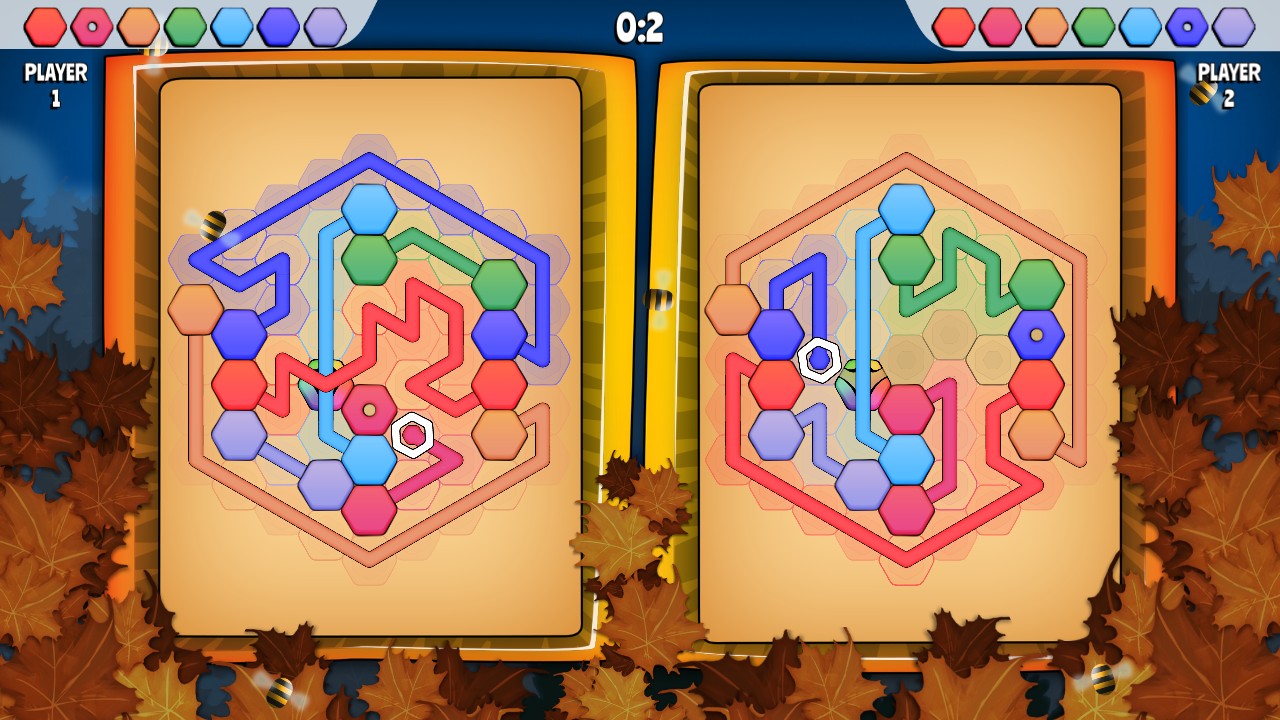 This looks like a nice little puzzle game. You need to match up all of the sockets in the playfield by drawing a continuous line between them, but you can't cross over other lines or branch off. It has more than 400 levels and offers up a multiplayer mode, so you certainly get a lot of game for your dollar here. I've seen this kind of puzzle before, but it's not exactly played out the way a lot of other basic puzzle mechanics are, so this might be a pretty good time. It has a low price, lots to do, and should offer up some nice quick fun if you like massaging your brain a bit.
Sales
There's a lot of games on sale today, and most of them are of very dubious quality. Bouncy Bob clearly made its mark, as we now have a slew of games regularly hopping down to less than the price of a can of soda, and I haven't checked the price of a can of soda in about 10 years. I can't say I'm terribly pleased to see this "race to the bottom" nonsense playing out on yet another platform, but what can you do?
New Games on Sale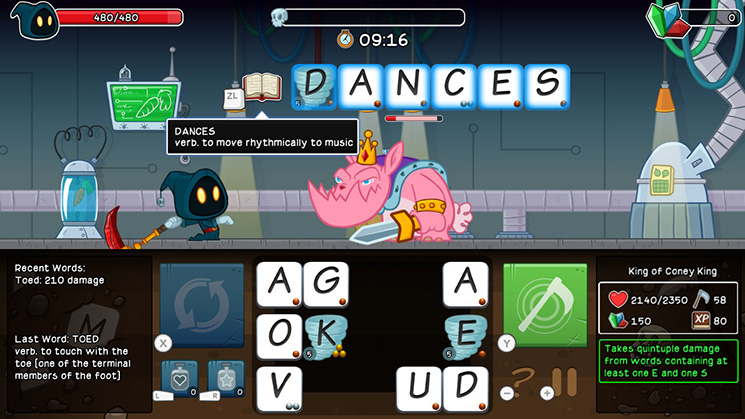 Inversus Deluxe ($9.74 from $14.99 until 2/7)
Letter Quest Remastered ($3.59 from $11.99 until 2/7)
Slain: Back from Hell ($6.79 from $19.99 until 2/7)
The Coma: Recut ($6.79 from $19.99 until 2/7)
Frederic: Resurrection of Music ($0.59 from $5.99 until 2/7)
Qbik ($0.49 from $4.99 until 2/7)
Frederic 2: Evil Strikes Back ($0.49 from $4.99 until 2/7)
Millie ($0.49 from $4.99 until 2/7)
Bleed 2 ($5.09 from $14.99 until 2/7)
Sparkle 3 Genesis ($0.49 from $4.99 until 2/7)
Slayaway Camp: Butcher's Cut ($5.09 from $14.99 until 2/7)
No Thing ($0.49 from $1.99 until 2/7)
Sparkle Zero ($0.49 from $4.99 until 2/7)
Goetia ($0.99 from $9.99 until 2/7)
Glaive: Brick Breaker ($4.99 from $9.99 until 2/7)
Timberman VS ($0.49 from $1.99 until 2/7)
Three Fourths Home: Extended Edition ($2.69 from $8.99 until 2/7)
The Infectious Madness of Doctor Dekker ($7.79 from $12.99 until 2/7)
INK ($2.69 from $8.99 until 2/7)
Paranautical Activity ($1.59 from $7.99 until 2/7)
Star Story: The Horizon Escape ($0.99 from $9.99 until 2/7)
NoReload Heroes ($0.99 from $9.99 until 2/7)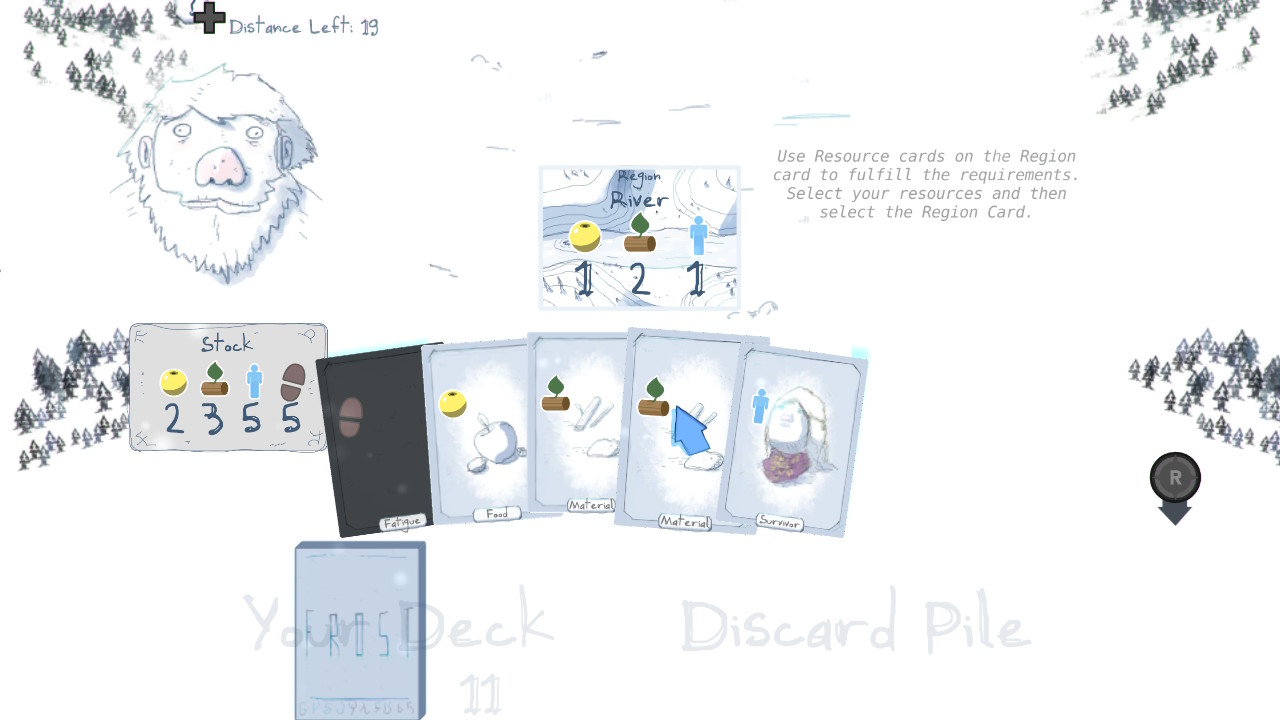 Frost ($4.41 from $12.99 until 2/7)
1979 Revolution: Black Friday ($4.07 from $11.99 until 2/7)
Unexplored ($5.10 from $15.00 until 2/7)
Shut Eye ($0.59 from $3.99 until 2/7)
Tiny Hands Adventure ($3.99 from $7.99 until 2/7)
Hacky Zack ($2.99 from $9.99 until 2/7)
Fall of Light: Darkest Edition ($5.09 from $14.99 until 2/7)
Nefarious ($5.09 from $14.99 until 2/7)
Vertical Drop Heroes HD ($3.39 from $9.99 until 2/7)
Puzzle Wall ($3.99 from $7.99 until 2/7)
Asterix & Obelix XXL 2 ($34.99 from $49.99 until 1/30)
Animal Hunter Z ($4.99 from $9.99 until 2/7)
Toki ($23.99 from $29.99 until 1/30)
The Keep ($9.99 from $17.99 until 2/7)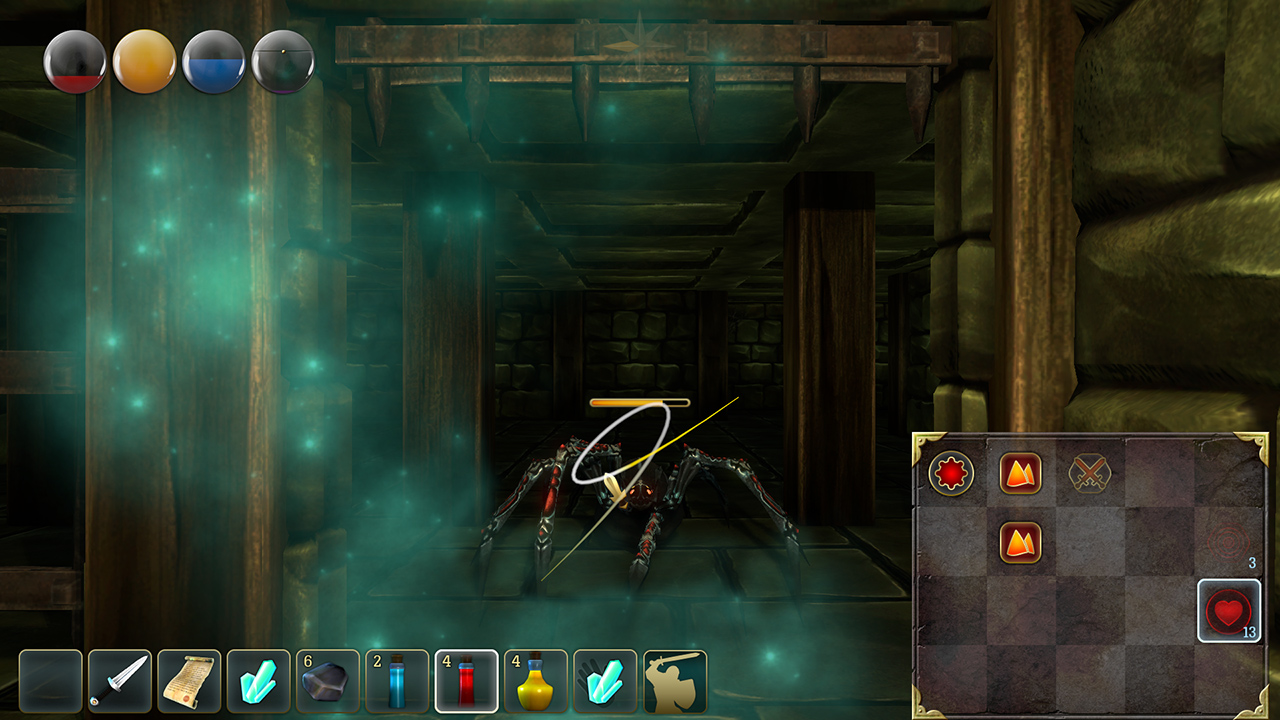 SmuggleCraft ($2.99 from $9.99 until 2/4)
Fishing Universe Simulator ($8.99 from $9.99 until 2/7)
Bad Dream: Coma ($8.99 from $9.99 until 2/7)
Gabbuchi ($3.99 from $7.99 until 1/30)
Riot – Civil Unrest ($16.99 from $19.99 until 2/13)
Sales Ending Tomorrow, Saturday, January 26th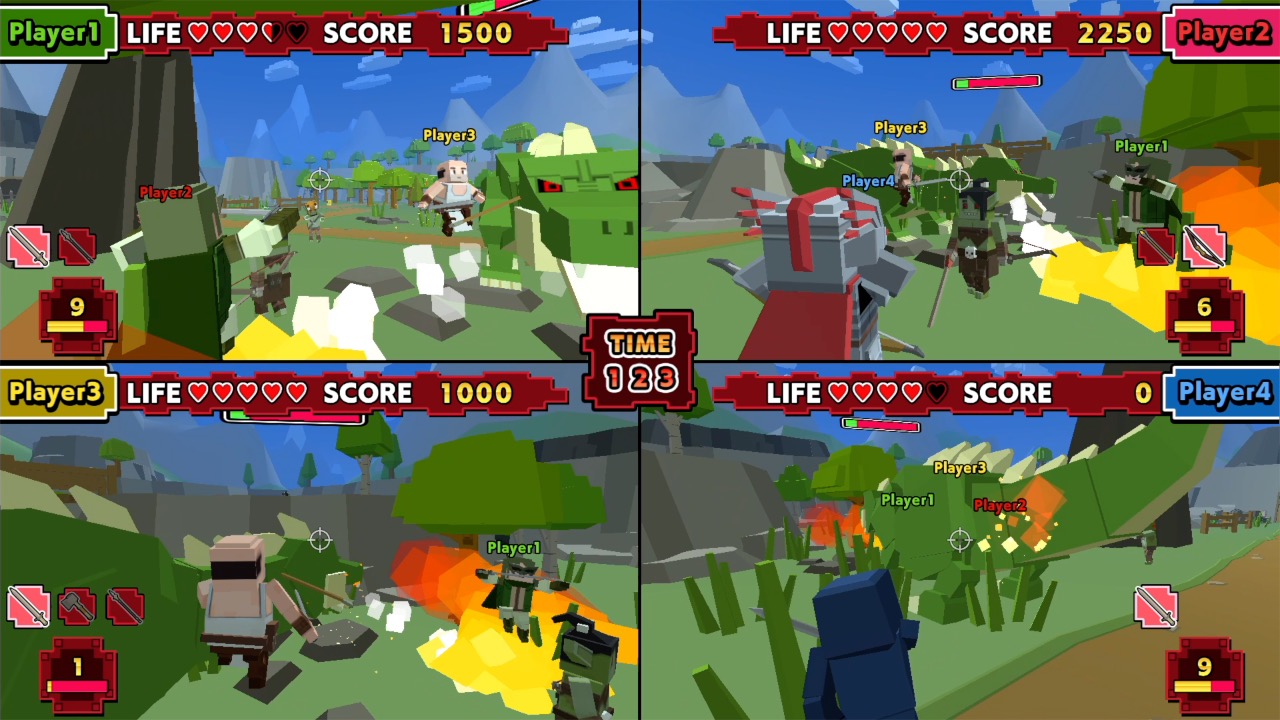 Deployment ($6.99 from $9.99 until 1/26)
Voxel Sword ($6.30 from $7.00 until 1/26)
That's about all we've got for today. There were a few more new releases than I had expected, and that is certainly a robust list of sales. What are you all looking at playing this weekend? I'm going to be diving into a couple of games that I'm potentially reviewing, and spending some spare time solving puzzles in Kemono Friends Picross. Yes, the excitement never ends. I'll be back on Monday with the happenings from the weekend, so be sure to check back. As always, thanks for reading!