Each and every day new mobile games are hitting the App Store, and so each week we put together a big old list of all the best new releases of the past seven days. Back in the day the App Store would showcase the same games for a week, and then refresh those features each Thursday. Because of that developers got into the habit of releasing their games throughout Wednesday or very early Thursday in order to hopefully get one of those coveted features spots. Nowadays the App Store refreshes constantly, so the need for everyone to release all on the same day has diminished. Still, we've kept our weekly Wednesday night format as for years that's the time people knew to check TouchArcade for the list of new games. And so without further ado please check out the full list of this week's new games below, and let us know in the comments section which games you'll be picking up!
---
Aion: Legions of War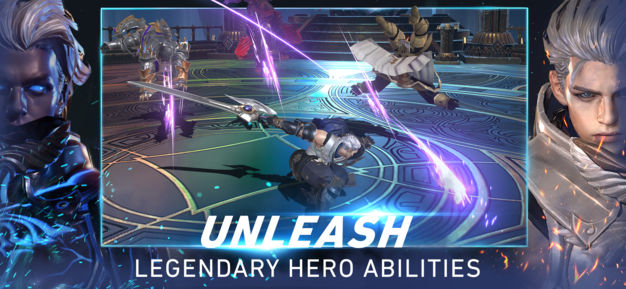 iTunes Description
Witness the mobile game revolution! Aion: Legions of War is the first strategy RPG to combine visceral gameplay, breathtaking console quality graphics, and massive-scale battles to deliver an unparalleled gaming experience on your device.

Embark on a journey to unravel the secrets that lay within a war torn AION universe, and experience a story ripe with discovery, vengeance and redemption as it unfolds across stunning cinematics in the palm of your hand.
Forum Thread: Aion: Legions of War (by NCSOFT Games)
---
Alien: Blackout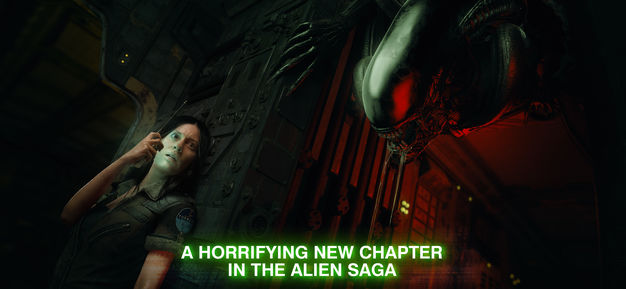 iTunes Description
The terror of Alien is brought to life in Alien: Blackout. Try to stay alive while trapped aboard a crippled Weyland-Yutani space station carrying a deadly Xenomorph as it tirelessly hunts you and the crew. Outsmart the perfect hunter by making perilous choices. Players must rely on the damaged controls of the space station or risk sacrificing crew members to avoid deadly contact, permanently altering the outcome of the game.
Forum Thread: Alien: Blackout (by D3PA)
---
Apart Of Me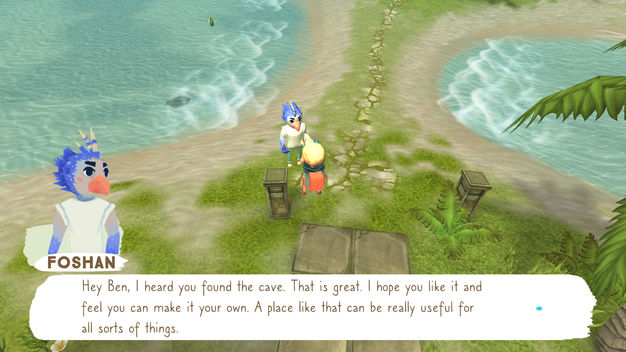 iTunes Description
Apart of Me – A beautiful world, built to guide you through your darkest moments. This game is designed to help you find wisdom and build strength to help you cope with the death of a loved one.

Welcome, to your island. A magical, peaceful world populated by friendly creatures and a wise guide.

Help Foshan and his friends find peace by catching fireflies, discovering stories of loss and love in the cave, learning to be kind to yourself by the rockpool, and completing real-world quests.
Forum Thread: Apart Of Me (by Bounce Works Ltd)
---
The Arcade Rabbit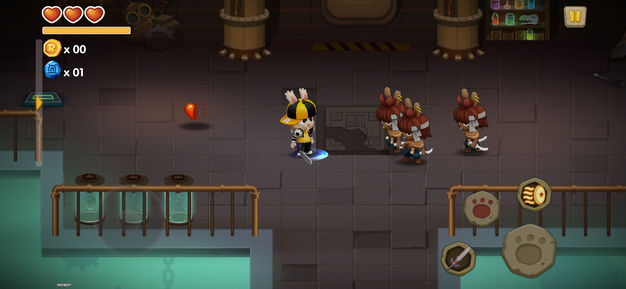 iTunes Description
Roguelike Action Game Explore the dungeon, and get different crazy item builds!

* Randomly-generated dungeon world with new experience every time.
* 200+ items waiting for you to explore.
* 3 different weapon types based on their preferred play-style.
(1) Sword: fast attack speed, can launch special skills during critical attacking;
(2) Great Sword: can cause massive damage, provide players with shielding capabilities;
(3) Staff: larger attack range, can use damage-immune shield;
* 7 unique heroes with unique abilities.
Forum Thread: The Arcade Rabbit (by One More)
---
Backfire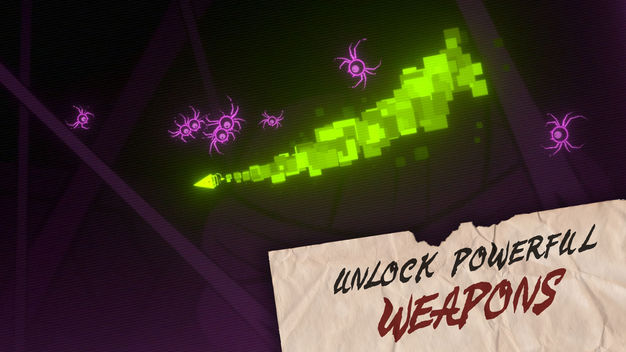 iTunes Description
Take control of an exorcist on a mission to cleanse an ancient curse. Your only tool: a ship that fires from the back.

THIS GAME IS CURSED. Install Backfire and your soul will be bound within the machine. Only total victory will release you— until then you will be damned.

Innumerous foes will block your path, ancient demons will stand against you, and death will come, again and again. Only with skill and perseverance can you purify the curse and save yourself. YOU HAVE BEEN WARNED.
Forum Thread: Backfire (by Joel Rochon)
---
Beat Cop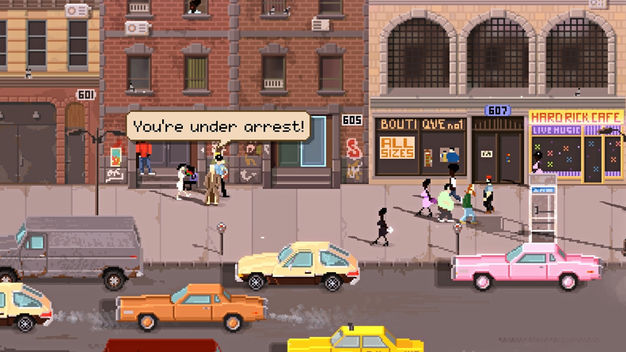 iTunes Description
New York, more like a beast than a city. Explore it's darkest corners and uncover its secrets as Jack Kelly, a former detective who has been framed for a murder. Degraded and forgotten by old pals, it's your last chance to find the truth behind this whole terrible mess. The thing is, your new boss treats you horribly, your wife is a money sucking spawn from hell and the local mafia wants your head on a plate. I guess you could say, that things are complicated down here, in the middle of Brooklyn. Oh, and don't forget about writing tickets, reprimanding pedestrians & such. You're a beat cop after all.
Forum Thread: Beat Cop (by 11 bit studios s.a.)
---
Checkers Billiards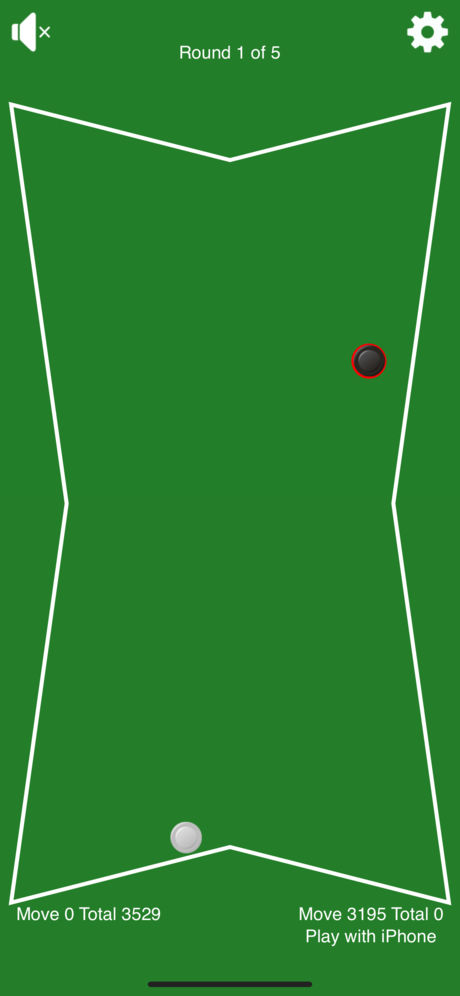 iTunes Description
Unusual mix of checkers and billiards. A game that can be played together or against iPhone. To win, you will need an accurate calculation and competent tactics.
Forum Thread: Checkers Billiards (by iPlanetSoft)
---
Colour Chess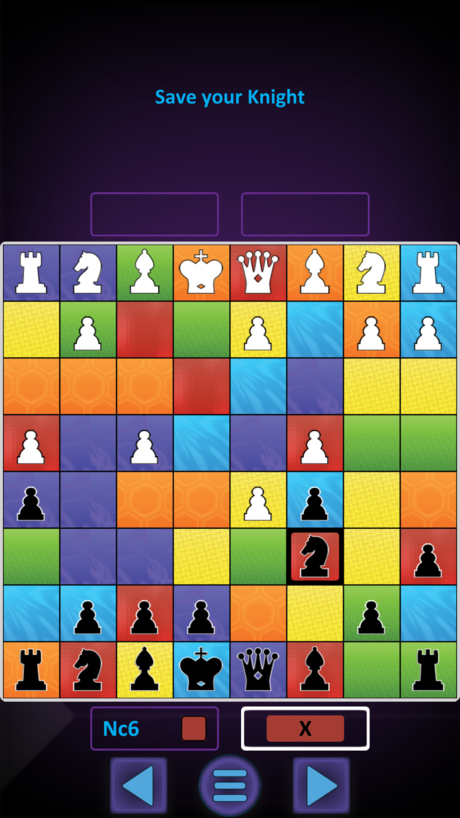 iTunes Description
A colourful reimagining of traditional Chess, this is the mobile version of the award-winning and Mensa-nominated tabletop game Colour Chess.

It focuses on skill and creativity rather than studying set openings, as you use the colours to force and trap your opponent with a game that is different every time.

Simple to learn for beginners, yet strategically deep enough for Masters.
Forum Thread: Colour Chess (by Mipmap)
---
The Coma – Cutting Class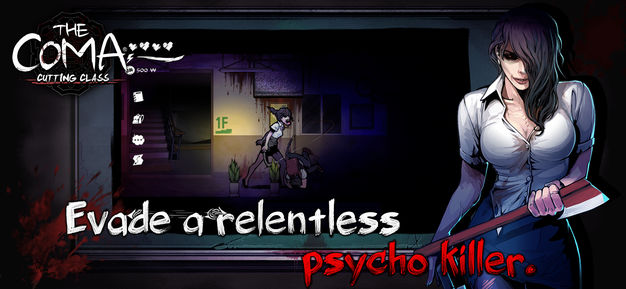 iTunes Description
After spending all night studying for the last day of Sehwa High's final exams, Youngho has an eerie dream. He arrives at school the next morning and learns someone tried to commit suicide in school the night before. Despite this, class goes on!

Youngho drifts asleep during the final to find himself trapped in the school at night. The only problem is…he's not alone. You can run. You can hide. Can you survive while piecing together the nightmarish mystery of Sehwa High?
Forum Thread: The Coma – Cutting Class (by Myungjin Jang)
---
Dawn Break II -Light and Dark-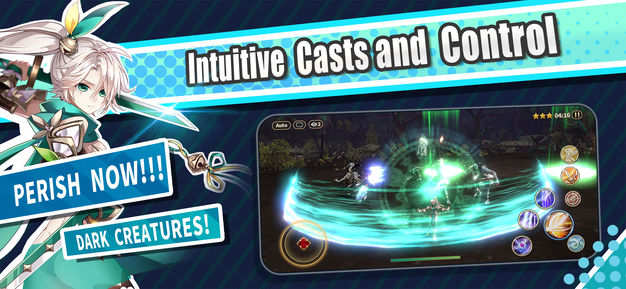 iTunes Description
Become Heroes, fight your way out of lights and darks!

A extended story of《Dawn Break: The Flaming Emperor》!
Vampire – Simon and Naughty Princess – Luna are running a quest house in the kingdom of Goz. In order to reclaim the ring of the queen stolen by the arch thief, and discover a scheme that includes all the royals……!? Only you can solve the puzzle and reveal the true evil within!
Forum Thread: Dawn Break II -Light and Dark- (by Our Game Entertainment)
---
Demon Gate: Crown Defense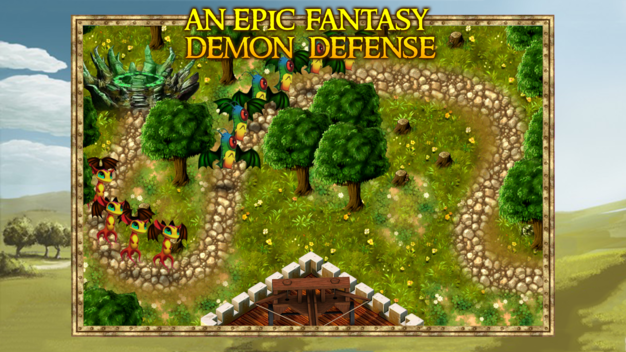 iTunes Description
Get ready for intense battles! Prepare your strategy and aim with precision to defeat invaders, reclaim the land and take fight back to the demon domain. Countless upgrades and skills will help you forge your way to glory.
Forum Thread: Demon Gate: Crown Defense (by YND Interactive)
---
Detective Gallo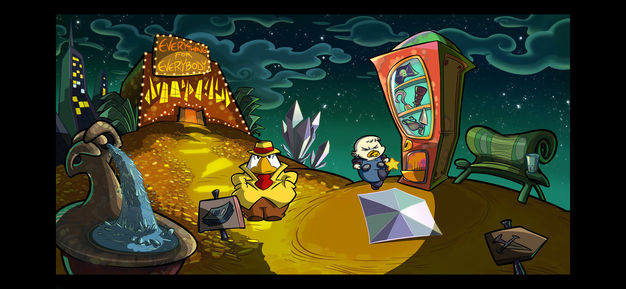 iTunes Description
Detective Gallo is a point&click comic-noir adventure that is entirely hand-illustrated and hand-animated, and whose protagonist is a feathered and grumpy private eye struggling with a very tricky case, bizarre characters, and puzzles that will put his insight and patience to the test.
Forum Thread: Detective Gallo (by FootPrints/Mixedbag)
---
Dot Ninja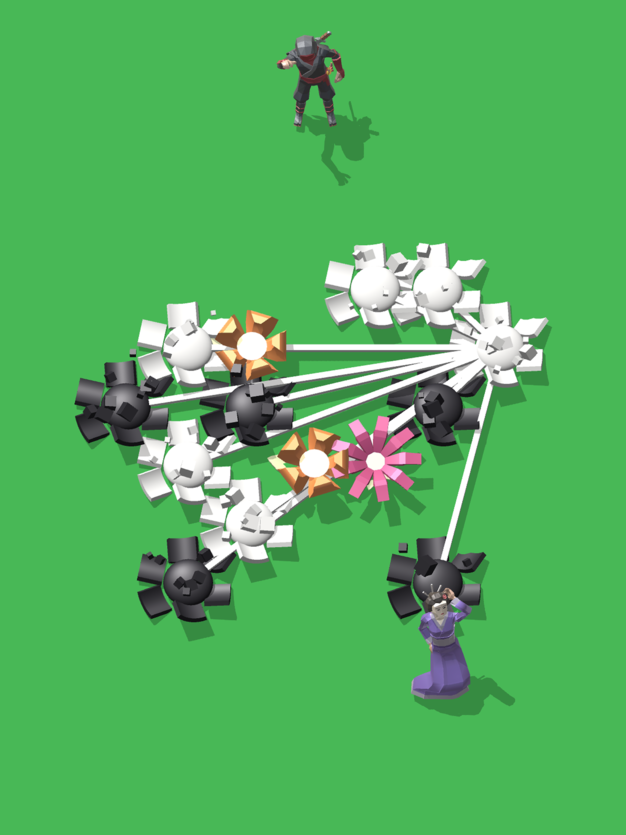 iTunes Description
2019 Fresh original puzzle: spin all dots to the same color circles.
It is easy to learn, and hard to challenge high levels.

## Master Secrets: #####
1. Compare the shapes of dots, find some one which is easy to confirm its position and watch its moving.
2. If you can put one dot in the right position, rotate by it, you can get the solution.
Forum Thread: Dot Ninja (by Xi You Di Wang)
---
Langrisser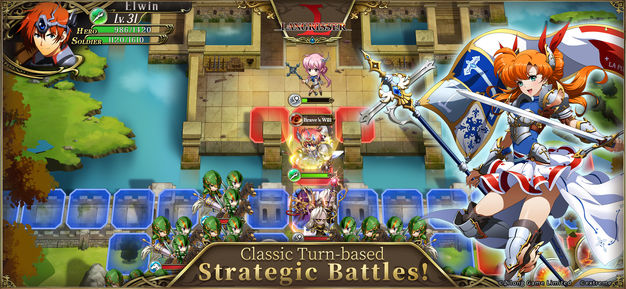 iTunes Description
Experience exhilarating turn-based battles, class-based strategic combat, unique upgrade paths for each hero, real-time PvP, world-class artwork, an all-star voiceover cast, and an unforgettable musical score, as you explore a vast fantasy world!

Embark on a Magical Quest for the Legendary Sword!
Langrisser's first mobile outing takes us back to the continent of El Sallia to experience an all-new chapter in the great legend of the holy sword.
Forum Thread: Langrisser Mobile (by Masaya / extreme / Zilong)
---
Legends of Andor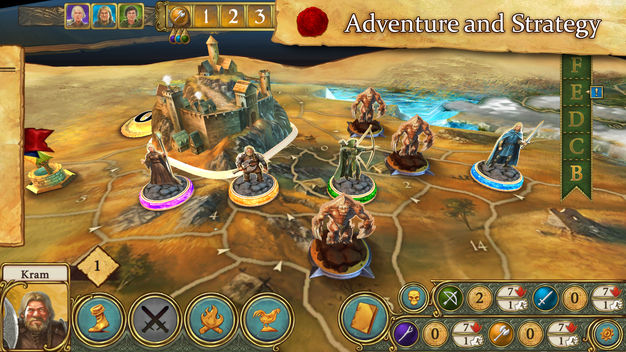 iTunes Description
This epic fantasy adventure takes you to a fantastic kingdom full of magical creatures and brave heroes.

Play a warrior, sorceress, dwarf or archer, and defend the king's castle! Pass difficult trials, defeat determined opponents and protect the land from a dark secret.

Guide your group of heroes through twelve exciting legends in which new, challenging opponents and old companions await you. Choose your strategy carefully—you have only a limited number of moves to complete your quests. You can guide any legend to a successful resolution in several ways if you use your characters and their abilities to your best advantage.
Forum Thread: Legends of Andor (by United Soft Media)
---
Marimo League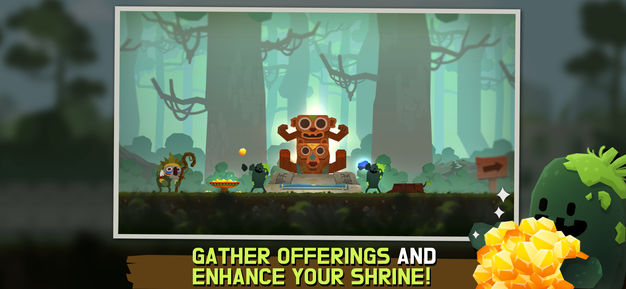 iTunes Description
Lead Marimo Warriors to victory and gather Believers to become the Greatest God of the world of Marimos!
Marimo Warriors love to hold battles to test their strength against one another.
Players must become gods to use Miracles and Totems and guide their chosen Warriors to victory!
Forum Thread: Marimo League (by LoadComplete)
---
MekaRoyale Online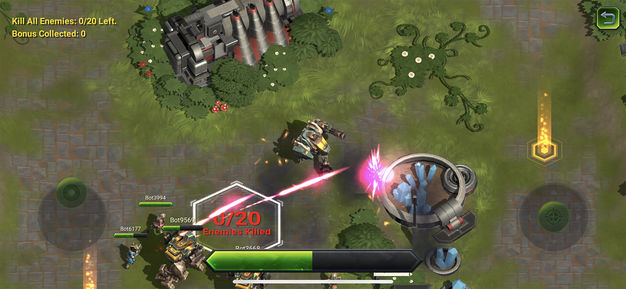 iTunes Description
A new take on Battle Royale genre. A Battle Royale games with brutal progression system.

Unlike any other Battle Royale games, MekaRoyale Online rewards you with powerful MEKA when you win and takes back everything you've earned you when you lose. Progression persists between battles and losing a game will cost you everything you've earned. The only way to keep your MEKA is by staying alive.

MekaRoyale Online is a casual but competitive battle royale top down shooter games set in a futuristic future with mechs.
Forum Thread: MekaRoyale Online (by Illogical Games)
---
Mobile Royale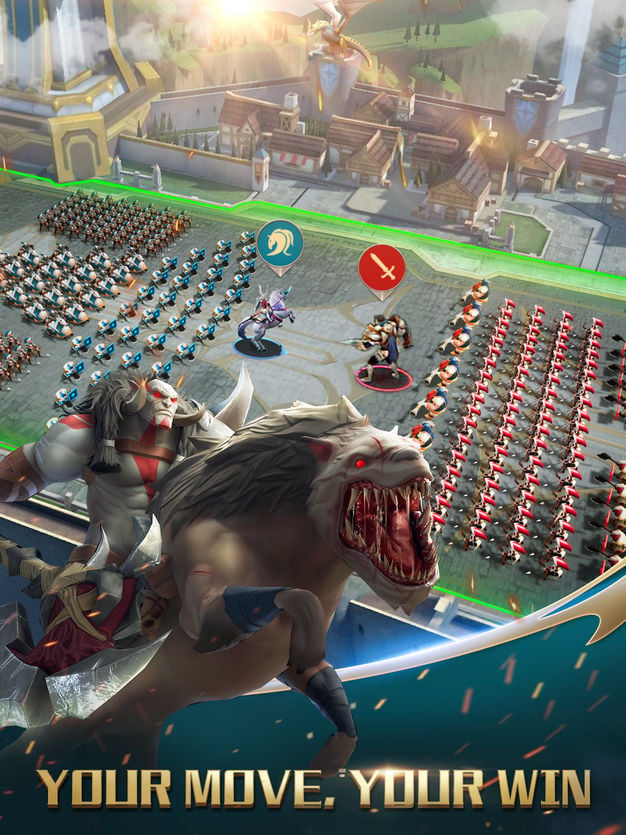 iTunes Description
Exciting battles in a grand fantasy world brought to you by IGG!

Mobile Royale is a real-time global game for online strategy battle fans.
Develop your city, trade with different clans across the land, train a variety of troops to form your very own army, join a Guild, form alliances, and engage in exhilarating wars!
Forum Thread: Mobile Royale (by IGG.COM)
---
Move or Die!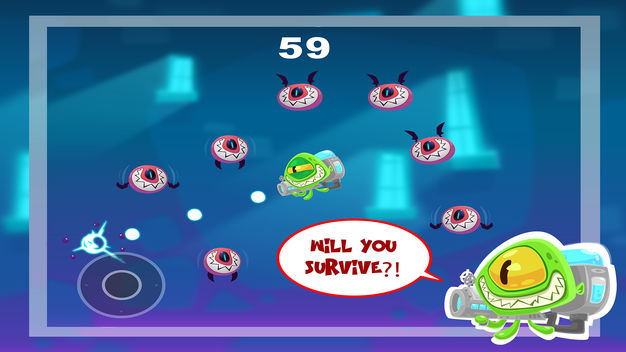 iTunes Description
Ready, set, go! Your job as an exterminator will be put to the test. An alien bug infestation has begun and it's up to you to exterminate them all.

Fly your way around and destroy as many as you can. But be careful, stop once and your dead. Move or Die! is a fast action shooter that will keep you on your toes. It's a fast pace game so you need to be faster.

Stay on top of the leaderboard by getting a high score. 1 kill equals 1 point. Will you stay on top?
Forum Thread: Move or Die! (by Take10 Animation)
---
Nano Golf: Hole in One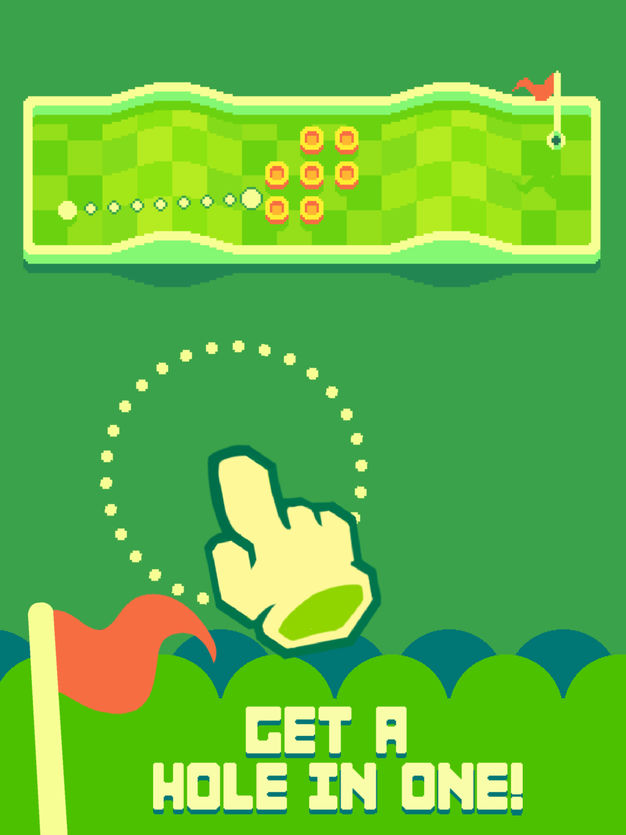 iTunes Description
Get a hole in one. How far can you get without missing a shot?

Features:
– Endless crazy courses to master.
– Get the highest score possible and compete against friends.
– Deadly traps and cunning courses.
– Easy one handed controls.
– Unlock tons of exciting balls with unique abilities! (including bee ball, retro and explosive bomb!)
– Tough achievement challenges, can you beat them all?
– Optimised for the latest iOS devices.
– Better than Golf! It's the ultimate casual golf experience.
Forum Thread: Nano Golf: Hole In One (by Nitrome)
---
Partia 3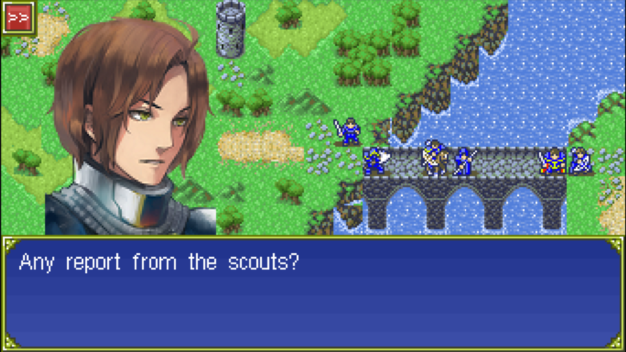 iTunes Description
Partia 3 is a SRPG (Strategy Role-playing) video game inspired by Fire Emblem and Tear Ring Saga series. In a high fantasy setting, the game will take players through an adventure where magic and sword collide and friendship and betrayal intertwine.

Partia 3 : The Knight of Partia is the third installment of the Partia series that wraps up the 'Granian Trilogy'. However, the game is designed as a stand-alone set in hundreds of years after the events of Partia 2, hence no knowledge of the prior games is required.
Forum Thread: Partia 3 (by Imago Software)
---
QubeTown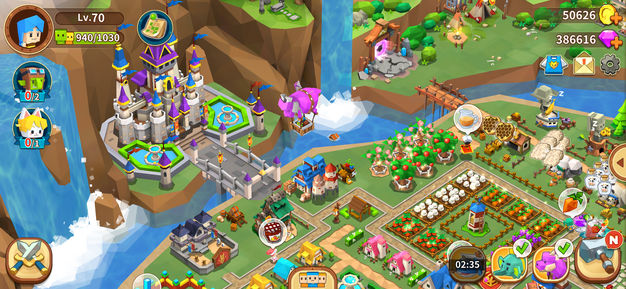 iTunes Description
Do you like a town full of cute and cubic characters and animals?
Welcome to QUBETOWN, the best free to play online farming game!
Every day is an exciting adventure in our town! Harvest crops, raise animals, and even explore dungeons to find awesome treasures!
Forum Thread: QubeTown (by WEBZEN INC.)
---
Ridiculous Rugby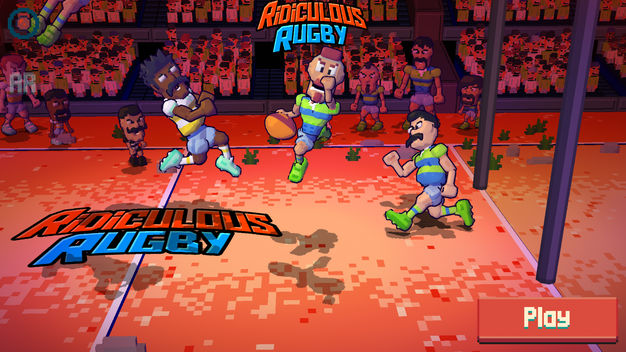 iTunes Description
Ridiculous Rugby – Entirely physics based ragdoll animated rugby! With characters truly physically collide with each other and grab onto each other to push and drag each other up the field.
With 8 bit pixel art inspired 3D artwork.
Forum Thread: Ridiculous Rugby (by Stinger Games)
---
Robot Inc, Idle Factory Tycoon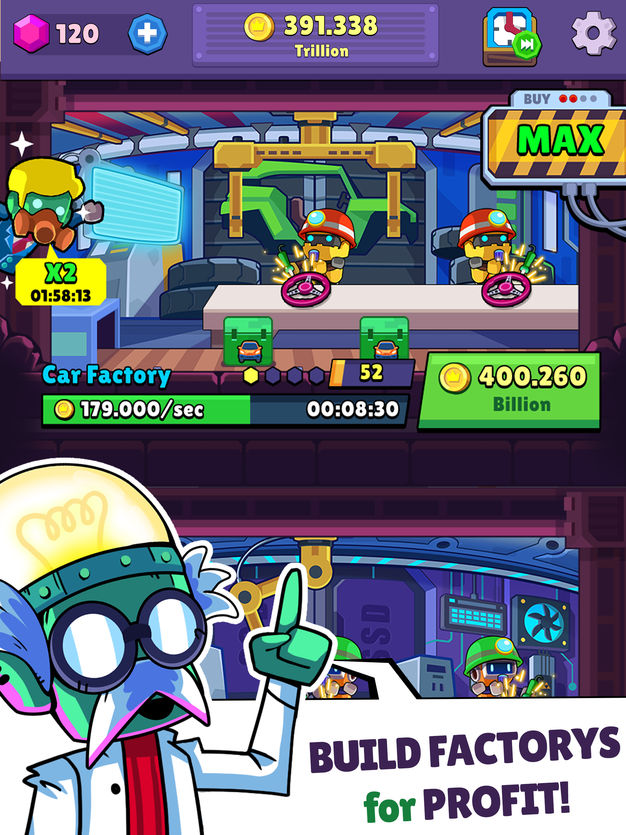 iTunes Description
Restore a factory to its former glory and be the BIG BOSS/most popular money-crazed business tycoon of all time (Its a myth of rich!) with ROBOT, Inc. Idle Factory! That's where there's no room for human laziness. All wealth is made by ROBOTS.

This is exactly simulation tapping game was made for you, BIG BOSS! Click and tap just for a little while. Then, let Mad Management Robotic do their job – make money, make you rich, expand your factory further and become the greatest money tycoon ever!
Forum Thread: Robot Inc, Idle Factory Tycoon (by OG Studio)
---
Space Justice: Galaxy Shooter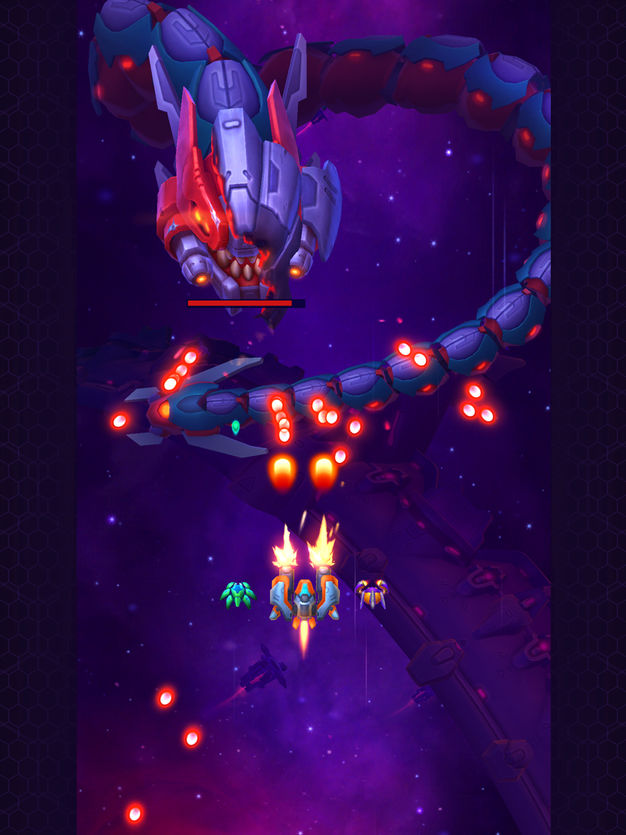 iTunes Description
Space Rangers lead the way! It's the 23rd century, and the galaxy unites to fight against an unknown foe! The best of the best stand together as Space Justice – a small, but extremely efficient special operations team with you as their leader!
Take command of your personal battlecruiser and send deadly fighters shooting all guns against overwhelming odds to secure new victories! Or, maybe, attack and raid you rivals' spaceships in a game of deadly competition…
Forum Thread: Space Justice: Galaxy Shooter (by MY COM)
---
Symmetry Art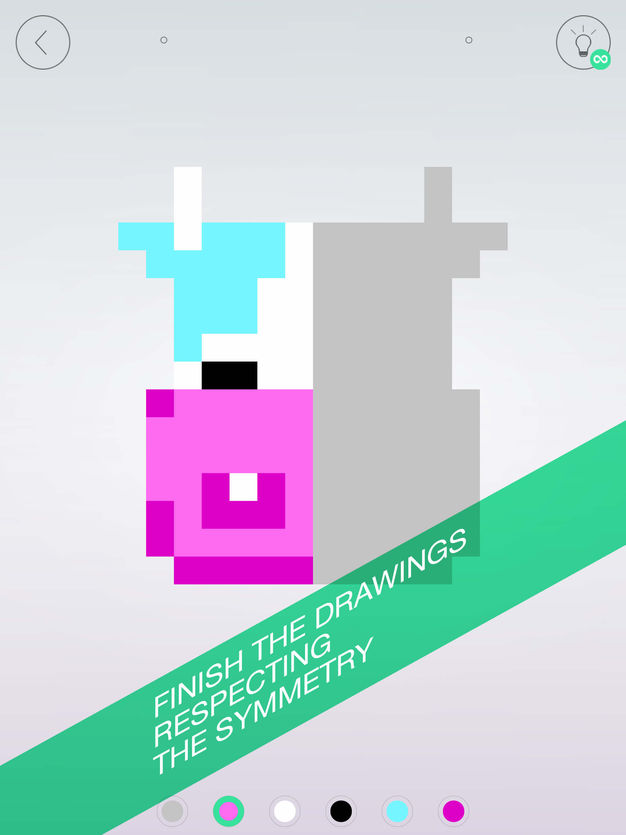 iTunes Description
Bored by all coloring apps in which brain is not used at all?
Then Symmetry Art is the new app you must absolutely have on your iPhone/iPad.
Indeed Symmetry Art is not a common coloring app: in this one you need to use your brain!!!

Each drawing has to be completed by symmetry (horizontal, vertical or both).
Completing a drawing is not so easy, but not so hard too (you have tips to help, we are not monsters either).
Forum Thread: Symmetry Art (by AR Entertainment)
---
Unicycle Giraffe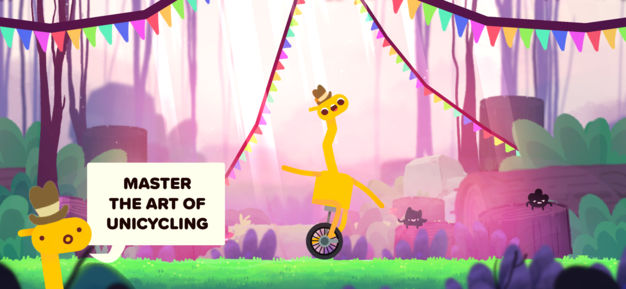 iTunes Description
Unicycle Giraffe a balancing game about giraffes, fancy hats & making new friends. Jump on a unicycle and earn yourself some coin to pay back your debts in this cute and colourful physics wobbler.

How to Unicycle?
– Simply tap left & right on the screen
– Button mashing will help you out when you are falling
– Tap to collect items & stop pesky bombs!
Forum Thread: Unicycle Giraffe (by Massive Monster)
---
Viva La Rocket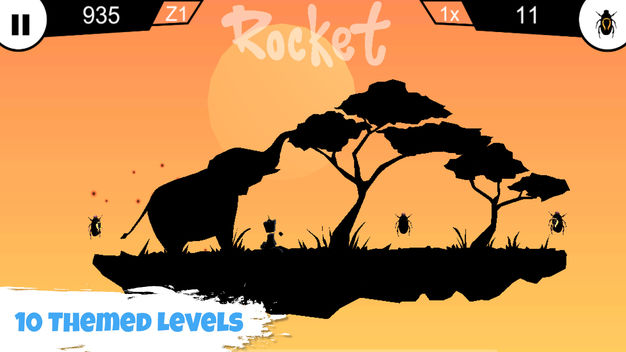 iTunes Description
Help Rocket RUN, JUMP and COLLECT across 10 different environments! Travel through portals, from world to world, in search of new collectibles and prizes.

– Explore bright and vibrantly themed environments!
– Customise your character with over 150 costume parts!
– Every time you level up, you earn better gear to wear!
– Psssst…collecting the R O C K E T letters unlocks a secret bonus!
– Free daily prizes for everyone!
Forum Thread: Viva La Rocket (by Radium 88 Limited)
---
When Silence Fell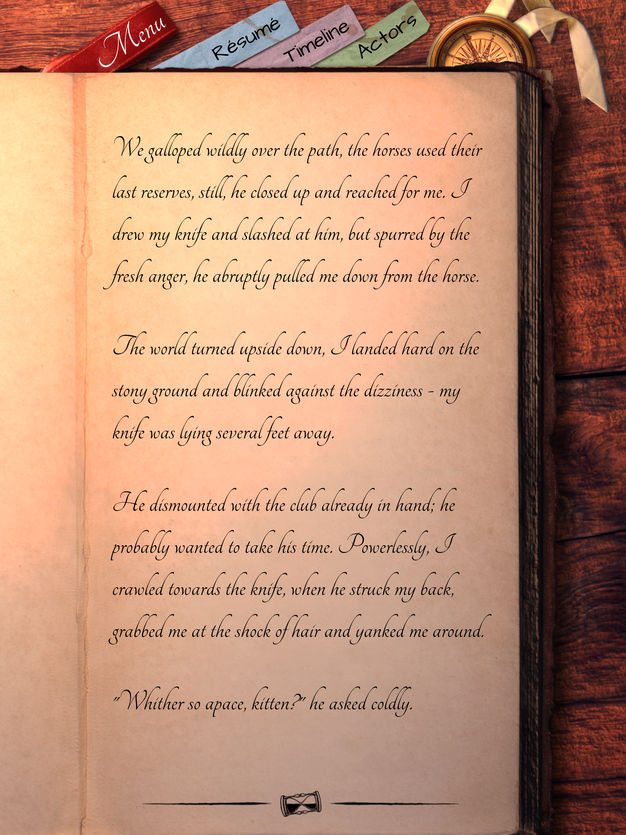 iTunes Description
400 years ago the Thirty Years' War plunged Europe into chaos. Today, When Silence Fell will resurrect its shadows before your eyes.

Follow Sophia into the 17th century, as her diary opens up a window through time and space. War is consuming the German Lands with an endless, voracious appetite, tearing the lives of thousands apart.

Accompany her in a compelling narrative of more than 110,000 words and witness how she manoeuvres through the years of turmoil. Face tough decisions, guide her along the way and become her trusted friend.
Forum Thread: When Silence Fell (by Inkborne Tales)
---