Hello gentle readers, and welcome to the SwitchArcade Round-Up for January 21st, 2019. A new week dawns with a ton of new releases ahead of us, and not even Monday is safe. We've got news of some great games coming to Switch, a Yo-Kai Watch 4 trailer to watch, a fabulous sale from Nicalis, and maybe even a little more. Buckle your safety belts, friends, because January is going to go out like a lion. Let's kick off the week!
News
Dungeon Crawler 'Tangledeep' Hits the Switch January 31st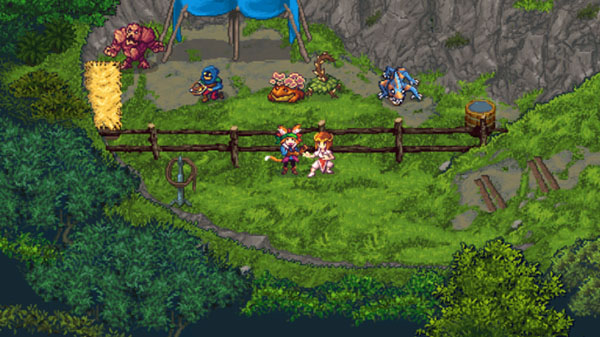 About a year ago, a really cool top-down dungeon-crawler with roguelike elements released officially on home computers. Tangledeep deliberately aims for the 16-bit era with its aesthetics, and even went so far as to tap the likes of Hiroki Kikuta (Secret of Mana) and Grant Kirkhope (Banjo-Kazooie) to contribute to its soundtrack. Now, games that throw back to the 80s and 90s are a dime a dozen, and most of them don't turn out all that good, but this one is rather nice. And after a while of waiting, it will finally be available on Switch at the end of this month. That's nice.
Level-5 Shows Off a New Trailer for 'Yo-Kai Watch 4'
Level-5 has had a bit of a rough go of things lately. Some games have landed more softly than expected, like Layton's Mystery Journey, Ni no Kuni 2, and The Snack World. Others have met with lengthy and occasionally costly delays, like Inazuma Eleven Ares. Perhaps the biggest concern is that their once-golden goose, Yo-Kai Watch, has shed a considerable amount of its popularity in Japan. There's a lot riding on Yo-Kai Watch 4 when it arrives this spring in Japan on the Switch, and it looks like Level-5 is really putting its all into it. The latest trailer shows off some of the game's world and its battle system, and it really does look gorgeous. Unfortunately, we don't know when the game will release outside of Japan, but with Western players finally getting caught up with the release of Yo-Kai Watch 3, I'd imagine we'll be seeing it before 2019 is finished.
New Releases
Utopia 9 – A Volatile Vacation ($9.99)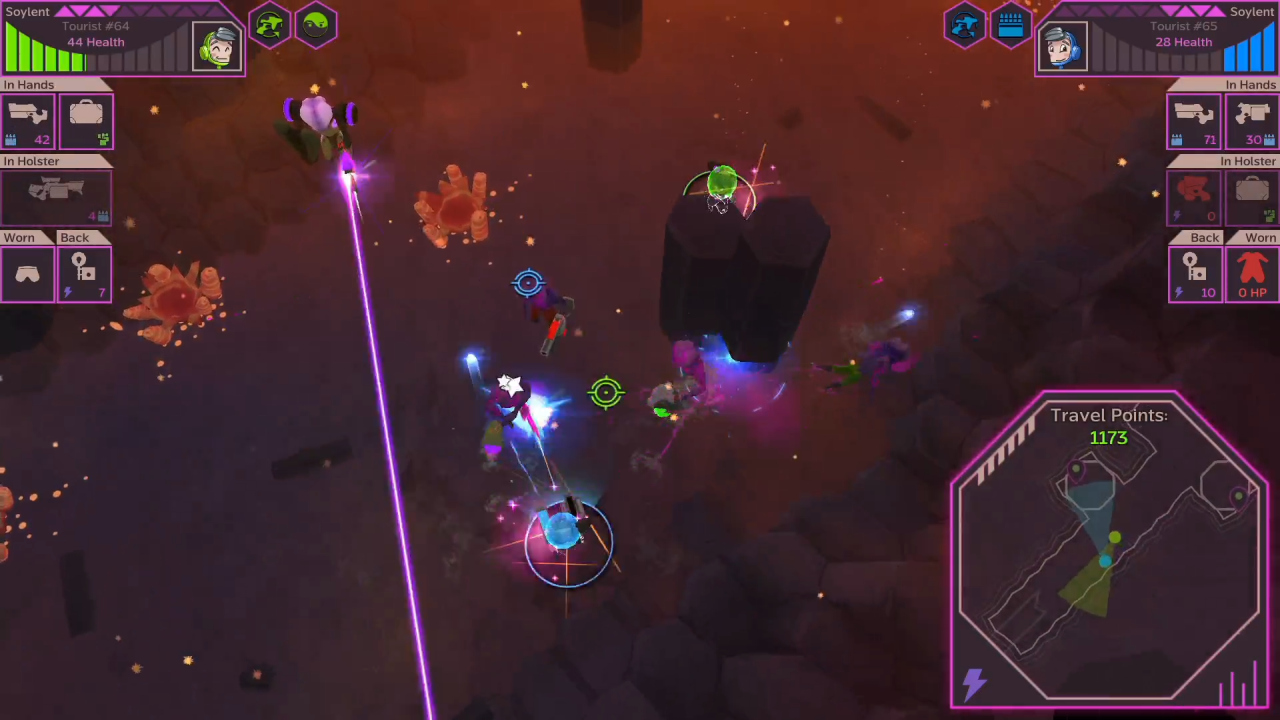 It's a twin-stick shooter with roguelike elements all wrapped up in a wacky premise, and it got decent, if not spectacular, reviews when it released on other platforms a while back. There are 40 different weapons, an optional local co-op mode, and it even uses that rarely-seen idea of having the enemies level up when they kill you. If you're into actiony-roguey things, Utopia 9 seems like it's worth picking up, especially if you grab it during its launch sale. I mean, you can beat people to death with a suitcase. What more do you want from a vacation?
IHUGU ($3.99)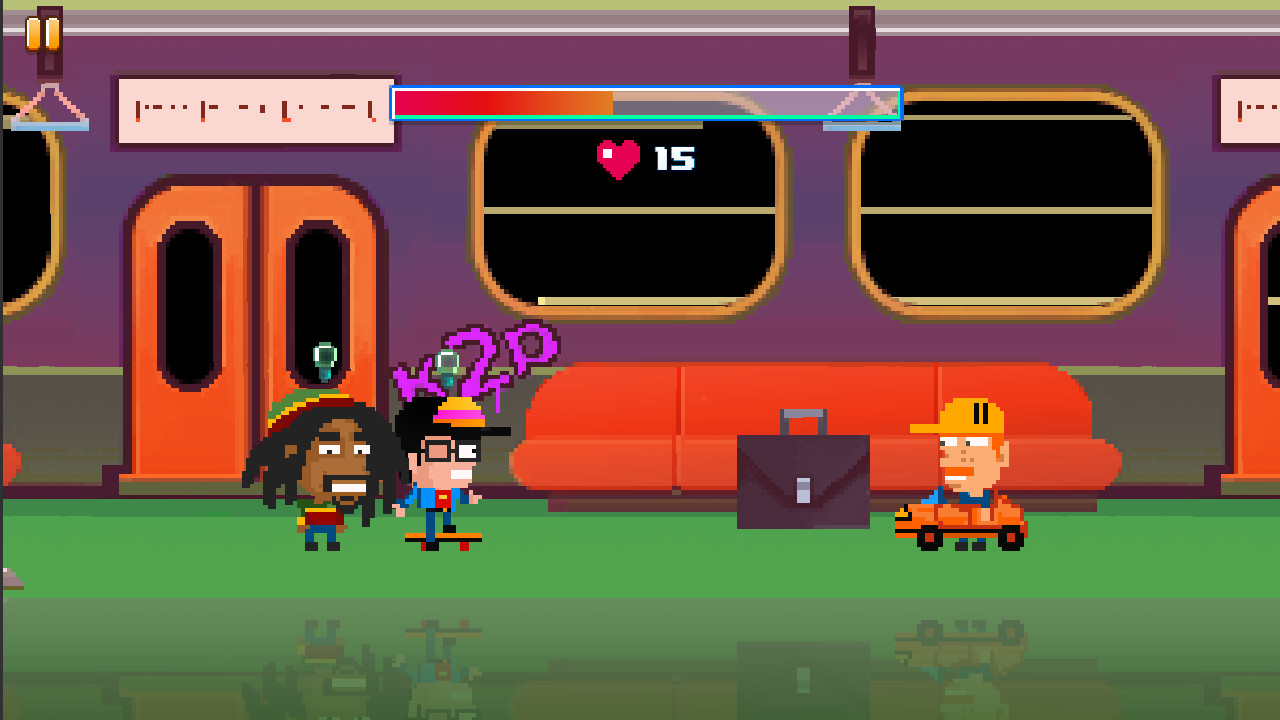 Okay, so this is a hugging game. And I don't mean those "special hugs" we see in some visual novels. No, you've got to hug everyone. But only once! If you hug someone twice, it's all over. The challenge here is in remembering who you have hugged and who you have not hugged, a plight any person living on Earth today can certainly relate to. Some of the people look very similar, so yeah, good luck with that. The Switch version includes a local two-player competitive mode where you battle with hugs to see who will accidentally hug someone a second time first. Sure, why not?
Sales
Oh wow, did it snow in the underworld or something? Nicalis is having a sale on all of its games, and it's not a wimpy sale either. Look at those beefy discounts! The Binding of Isaac, Cave Story, Ikaruga, VVVVVV… honestly, I think you could make a case for every one of Nicalis's games at these prices. Save Me Mr Tako for five dollars? Are you kidding me? Sigh, guess I'll be breaking open my emergency emergency piggy bank to grab a few of these.
New Games On Sale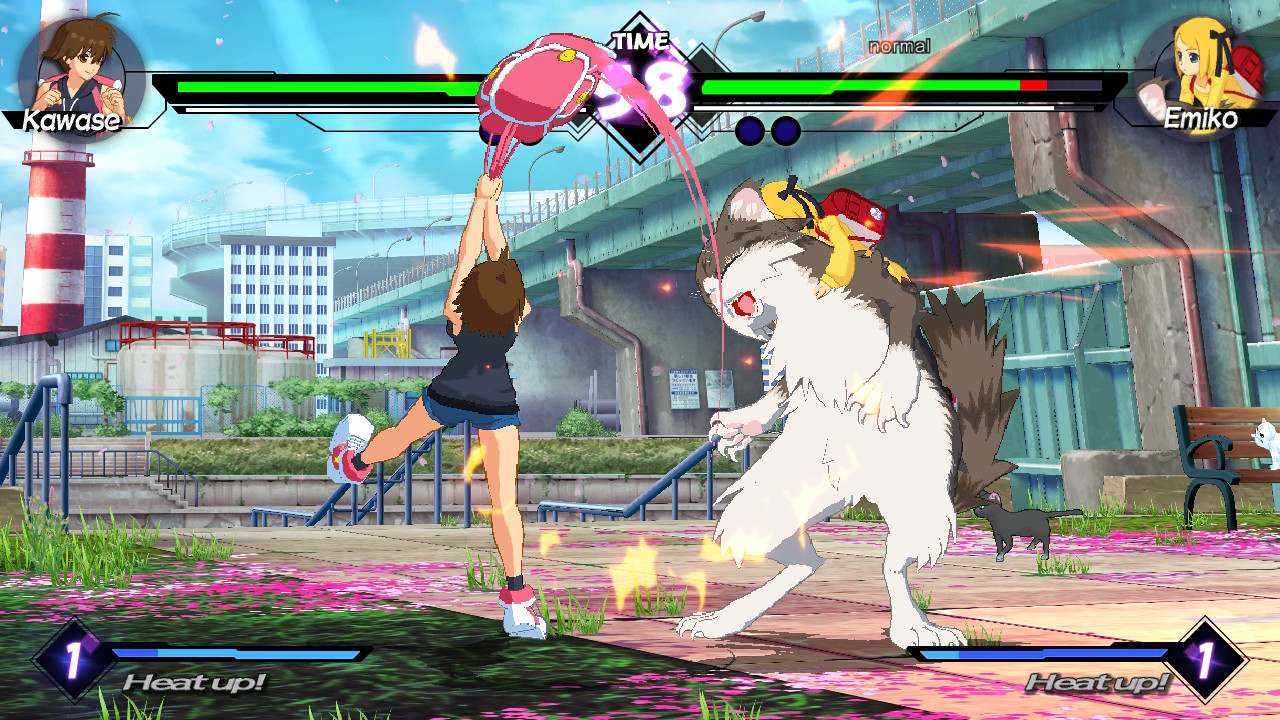 Cave Story+ ($14.99 from $29.99 until 2/3)
Tiny Barbarian DX ($9.99 from $29.99 until 2/3)
Knight Terrors ($0.99 from $2.99 until 2/3)
Ittle Dew 2+ ($9.99 from $29.99 until 2/3)
VVVVVV ($4.99 from $9.99 until 2/3)
The End Is Nigh ($4.99 from $14.99 until 2/3)
Ikaruga ($9.99 from $14.99 until 2/3)
Code of Princess EX ($19.99 from $39.99 until 2/3)
Blade Strangers ($14.99 from $39.99 until 2/3)
Save Me Mr Tako: Tasukete Tako-San ($4.99 from $14.99 until 2/3)
The Binding of Isaac: Afterbirth+ ($19.99 from $39.99 until 2/3)
Utopia 9 – A Volatile Vacation ($5.99 from $9.99 until 2/9)
Super Ping Pong Trick Shot ($2.49 from $4.99 until 2/1)
Dimension Drive ($6.49 from $12.99 until 1/31)
BINGO for Nintendo Switch ($2.49 from $4.99 until 2/1)
Sky Rogue ($11.99 from $19.99 until 1/25)
The Bug Butcher ($6.39 from $7.99 until 1/31)
VSR: Void Space Racing ($0.49 from $4.99 until 2/8)
Sales Ending Tomorrow, Tuesday, January 22nd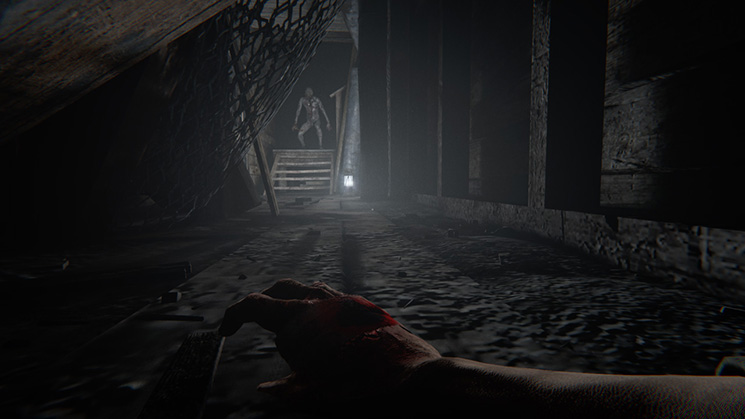 At Sundown: Shots in the Dark ($15.99 from $19.99 until 1/22)
Green Game: TimeSwapper ($1.49 from $2.99 until 1/22)
Outlast: Bundle of Terror ($12.49 from $24.99 until 1/22)
Outlast 2 ($14.99 from $29.99 until 1/22)
Red Game Without a Great Name ($1.49 from $2.99 until 1/22)
And that's all we've got for today's Round-Up, friends. We'll be back tomorrow with a surprisingly large number of new releases, along with some sales and maybe even a mini-review of something if I'm feeling ambitious. Naturally, we'll also have whatever news and sales happen in the next 24 hours as well. Until then, thanks for reading!