Nintendo's Dragalia Lost (Free) debuted last year as a mobile exclusive action RPG. The company tied up with Cygames to bring the game out to only a handful of regions (including USA and Japan) with a localisation from the wonderful 8-4 Play. Ever since it launched, it has been interesting seeing how it has been doing financially compared to other games. Today, Sensor Tower has a new report on Nintndo's 2018 estimated revenue across all 4 of its published titles and the results are less than surprising but still interesting given how some people still think premium is here to stay for Nintendo on mobile.
Fire Emblem Heroes is by far Nintendo's most successful mobile game and that is even more evident looking at 2018's revenue in the Sensor Tower report since it earned 66% of the total revenue for Nintendo (on mobile) in 2018. The fourth quarter of 2018 saw Nintendo rake in $117 million worldwide on iOS and Android. This is 47% higher than 2017's fourth quarter. The overall revenue for the year was about $348 million which is 15% higher than 2017. Fire Emblem Heroes is very close to hitting $500 million in revenue worldwide with it at $487 million as of the end of 2018.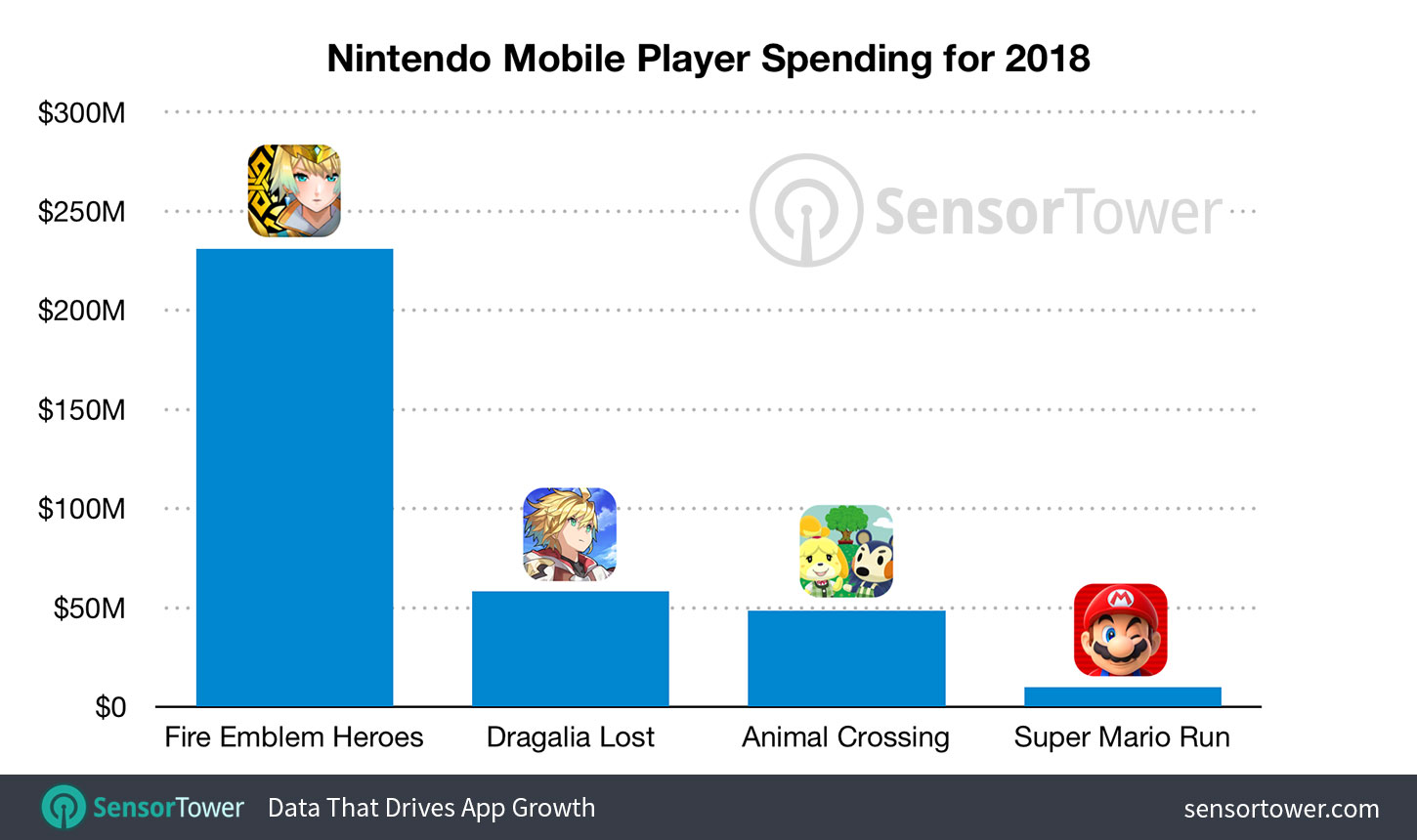 When Super Mario Run launched as a free to start but premium unlock title, people praised Nintendo for not "bending over" to the traditionally super successful gacha model seen in other games. That didn't work out too well considering Super Mario Run earned just over $10 milliom last year which is so much lower than all their other titles including Animal Crossing: Pocket Camp as well. If you needed more proof that they will likely never use that payment model again, here it is. We will hopefully learn more about Mario Kart Tour soon since it is due before the end of March 2019.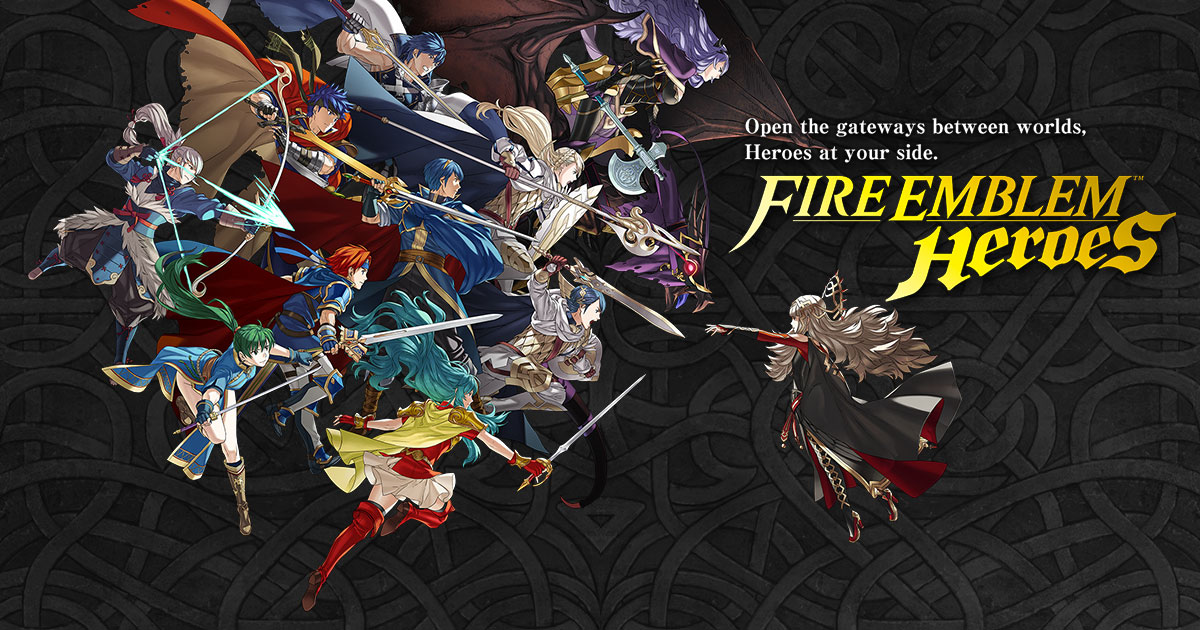 Dragalia Lost is free to play on iOS and Android Read our review of it here. Hopefully 2019 sees Nintendo expand not just Dragalia Lost but Fire Emblem Heroes to more countries on iOS and Android as well.
[Source: Sensor Tower]