Editor's Note: It's a bit of a weird week for new releases, as last week was Christmas and the iTunes freeze and so there isn't as many new games as there would be on a typical week. That said there were a few new games worth mentioning and even some stragglers from the last couple months of 2018 that we've included. Next week I'm guessing will be more back to normal, but for now enjoy the list of games we've scrounged up below!
---
Each and every day new mobile games are hitting the App Store, and so each week we put together a big old list of all the best new releases of the past seven days. Back in the day the App Store would showcase the same games for a week, and then refresh those features each Thursday. Because of that developers got into the habit of releasing their games throughout Wednesday or very early Thursday in order to hopefully get one of those coveted features spots. Nowadays the App Store refreshes constantly, so the need for everyone to release all on the same day has diminished. Still, we've kept our weekly Wednesday night format as for years that's the time people knew to check TouchArcade for the list of new games. And so without further ado please check out the full list of this week's new games below, and let us know in the comments section which games you'll be picking up!
---
Animal Adventure: Downhill Rush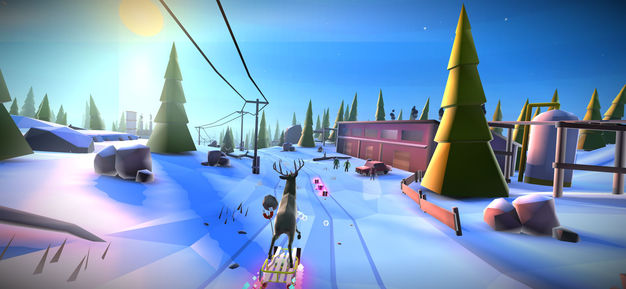 iTunes Description
Join Animal Adventure Downhill Rush and become a part of the new winter runner game.

Grab your sleds and snow slide along the winter horizons. Discover the new places, rush through the cities, villages, snowy mountains, frozen rivers, avoid the running bears and car drivers. Collect gifts and a lot of various items like the rush bonuses, energy sparks, bombs and so on. Unlock new sledges, new animals (fox, rabbit, wolf and a lot of more), new sledge details, new various levels, new cups with the specific leaderboards. Set up new worldwide records, unlock various achievements and have a lot of fun!
Forum Thread: Animal Adventure: Downhill Rush (by Dzmitry Ivinski)
---
Aquatic Life Adventure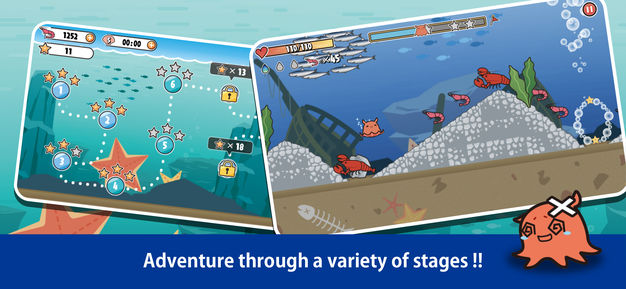 iTunes Description
Super fun and intense gameplay keeping you on the edge of your seat. you are just a click away from this breathtaking aquatic life adventure filled with joy and thrill.

Capture! Move! Ascend! Descend! Some of the thrilling gestures you need to go through while playing this game.

Can you keep up with this incredible aquatic adventure!
Forum Thread: Aquatic Life Adventure (by digitagames.com)
---
Arcane Quest Legends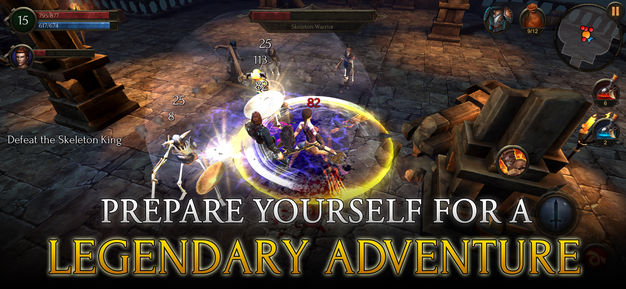 iTunes Description
The Powers of Darkness have spread in the Real of Auria, you must forge your own destiny with this action packed RPG Hack & Slash and fight your way through endless hordes of orcs, undead, demons and all sorts of terrifying creatures.

Merciless dungeon hunter or savior of the peace? Build your own legend, level up and create your character to match your favorite combat style. With no standard classes, your imagination is the only limit to grow the final warrior.
Forum Thread: Arcane Quest Legends (by Marco Pravato)
---
Authentic Snake Simulator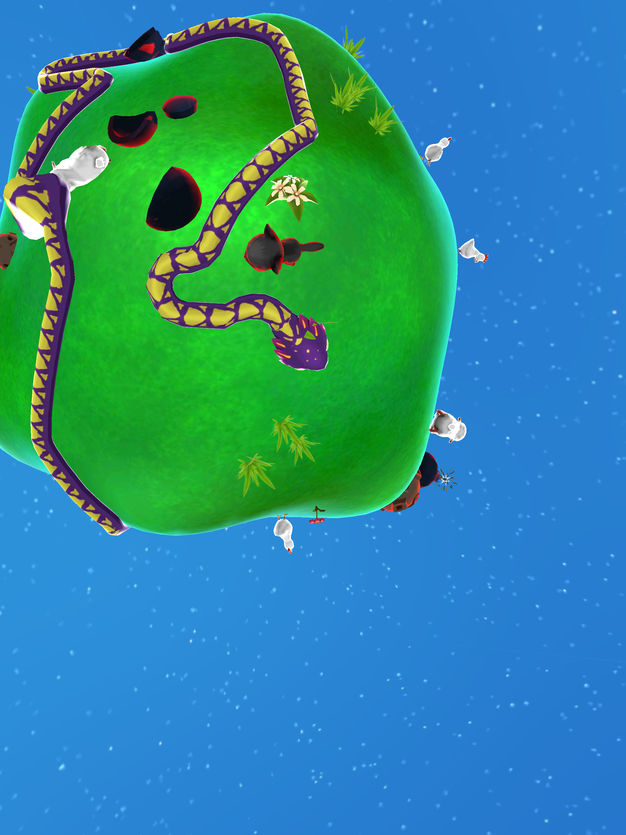 iTunes Description
Ever wonder what your life would be like if you were a snake? Wonder no more with this authentic simulator!

• Explore the world from the perspective of a snake
• Sneak up on fast moving snacks to catch them by surprise
• Eat and grow large
• Avoid obstacles like meteors, bombs, cats and even your own body!
• Be the greatest snake in the world wide leaderboards, proving your dominance over all your no-legged slithery friends
Forum Thread: Authentic Snake Simulator (by CrispyCorgis)
---
Bears vs Vampires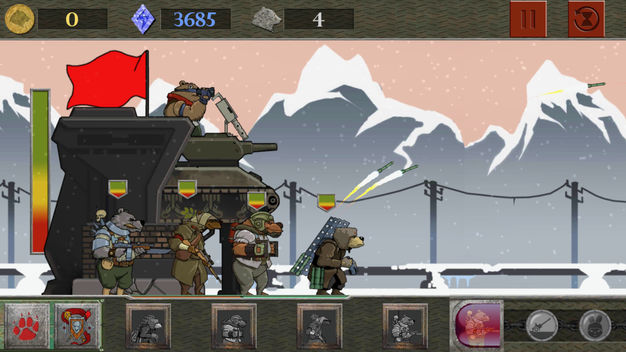 iTunes Description
A Vampire Empire is expanding towards humanity, destroying everything in its way. A new dark era is raging over what was peaceful one time. Humans are losing the war, they are helpless and desperate, only a few cities survived and now they are burning in flames. Leaving their caves, Bears are trying to help people in their fight against Vampires.

Help Bears to choose the right strategy and defend the Vampires expansion across the whole World during 3 eras: Ancient, World War 2, Future(Coming soon…).

You are going to Rewrite the History !!!
Forum Thread: Bears vs Vampires (by CoolStraG Inc.)
---
Bendy and the Ink Machine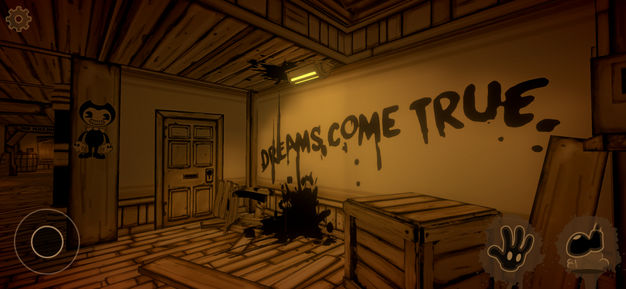 iTunes Description
Henry was the lead animator at Joey Drew Studios in its 1930s heyday, a studio that was best known for producing animated cartoons of their most popular and beloved character, Bendy. Many years later Henry receives a mysterious invitation from Joey Drew himself to return to the old cartoon workshop. Journey deep into the sketchy madness of this twisted cartoon nightmare.

Fight the darkness. Escape the Ink Demon. Fear the Machine.
Forum Thread: Bendy and the Ink Machine (by Joey Drew Studios Inc.)
---
Breaking Birds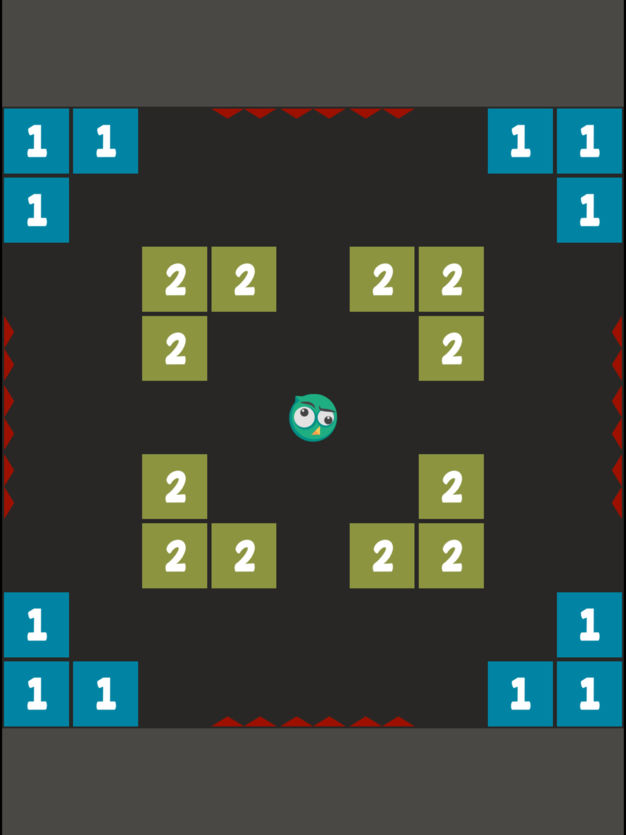 iTunes Description
When action meet puzzle! The newest bird game from Thantoan. Play on Phone, Tablet or Watch!!!

Easy to play, hard to master:
JUST BREAK ALL BLOCKS but AVOID THE SPIKES

* Various level to try then fail then try…
* Innovative gameplay
* Challenge your limit
Forum Thread: Breaking birds (by Thantoan)
---
Cats are Cute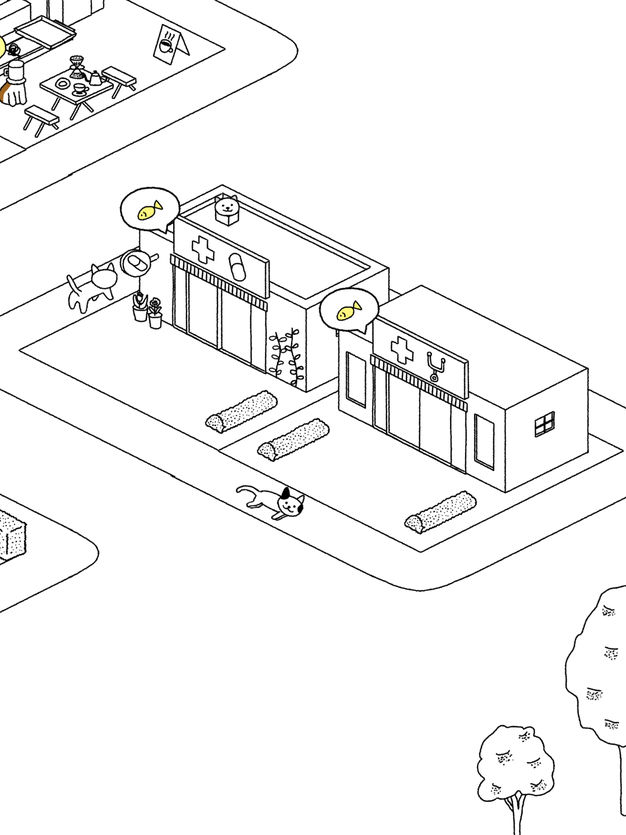 iTunes Description
The game you have been waiting for: Cats are Cute!
What's going on in the Meow Town?
Look after adorable cats and watch your town grow!

"Cats are Cute" is a game for you so that you can find joy from watching cute cats after a long, stressful day. Collect a variety of cats and build your own town. Watch the cats play around and you'll find yourself feeling relaxed. Because cats are cute!
Forum Thread: Cats are Cute (by kkiruk studio)
---
Color Ups!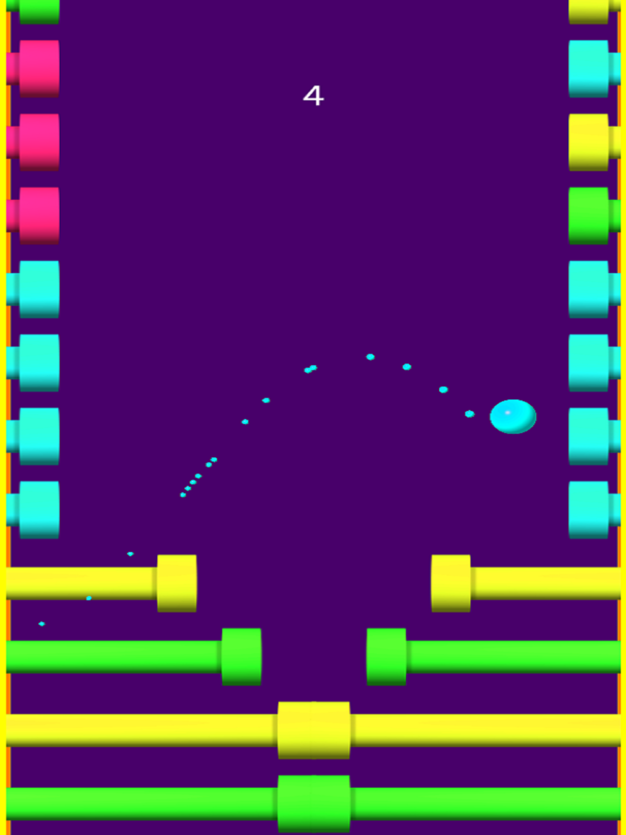 iTunes Description
Tap to jump the ball and bounce off of the correct colors and see how high you can climb in Color Ups!
Forum Thread: Color Ups! (by Anthony Hindle)
---
Cucumber Fields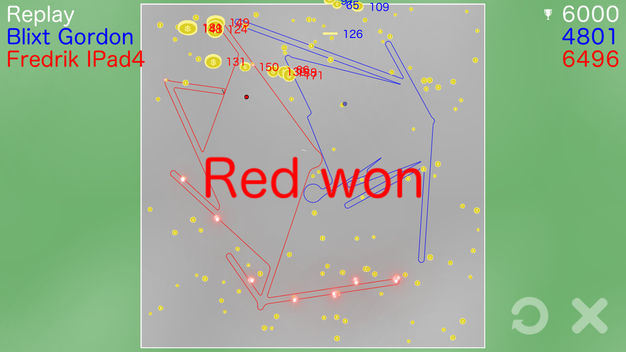 iTunes Description
Cucumber Fields is a friendly game, based on a game that we played in our schoolyard when I was a child. The rules are simple. Build your land, collect gold, and cut your opponents land, to get points. The first player to reach the target score in the upper right corner wins.

To master the game you need physical skills, but especially when you get better the game gets tactical. The game is very challenging at higher skill levels, and you really have to plan your moves. Although the game is challenging, it's still not stressful. You will meet an AI opponent that tries to think and act better than you, in a nice and harmonic way. There is no boss mode, but trust me, you might lose anyhow.
Forum Thread: Cucumber Fields (by Fredrik Johansson)
---
Delivery from the pain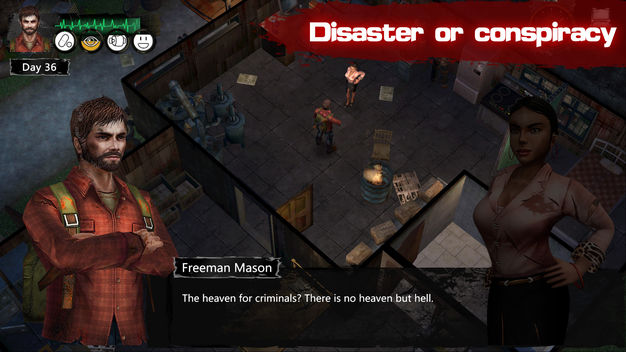 iTunes Description
Delivery from the Pain is a game all about survival. We want to make players to feel what it's like to live in a post-apocalyptic world from the beginning, so all possible scenarios a survivor may encounter were considered and simulated to a certain degree. These elements include uncertainty of the wasteland, feeling of adrenalin riddle your blood when fighting against zombies way powerful than yourselves, strategies you will take to live and decisions to make once encounter other survivors. All these content mentioned above are the vital game assets makes the Doomsday Ark.
Forum Thread: Delivery from the pain (by Shan Zhao)
---
Draw Blocks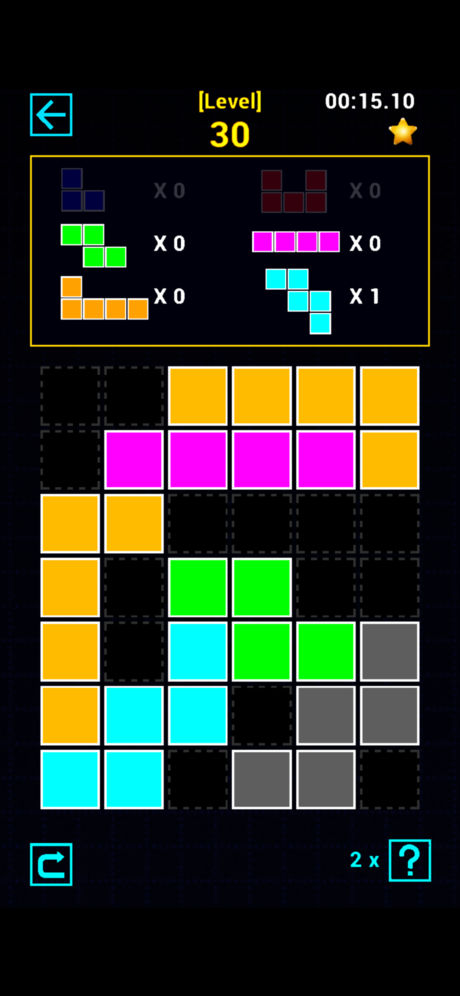 iTunes Description
Draw the various Objects as specified in the top direction box on vacant Blocks with your finger.
When there is no vacant block, you win!
Snappy drawing of the Objects is dependent on the speed of your fingers!

Fill all the blocks using the Objects as specified in the top direction box!

You can use Hint and Retry (Hint Icon and Retry Icon Below the screen).
Forum Thread: Draw Blocks (by BeetleGames, corp)
---
Heaven Will Be Mine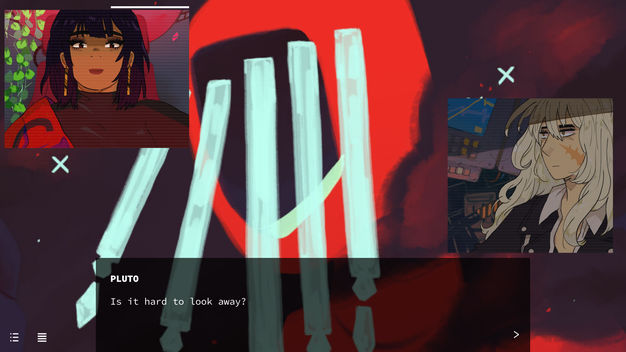 iTunes Description
It's 1981, and the dream of a new home in space for all humanity is dead. After fighting for decades against an intangible and ephemeral existential threat from beyond the solar system, Earth command has declared the war effort a huge waste of time. The honeymoon is over, and a future of glittering cities across the solar system and cosmic battles between giant robots just isn't going to happen. The outcome is clear: it's time to come home.
Forum Thread: Heaven Will Be Mine (by Pillow Fight)
---
Kaiju Rush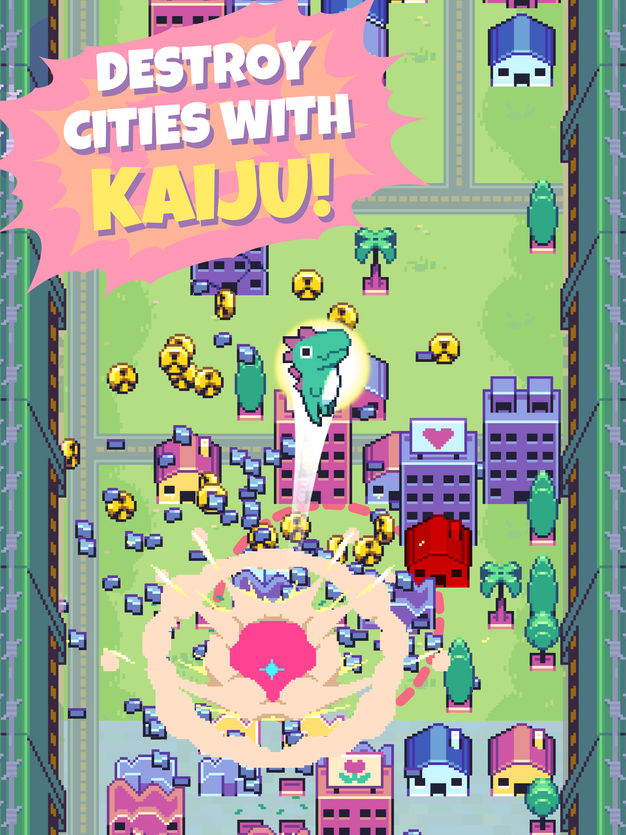 iTunes Description
Ready, aim, and SMASH cities in Kaiju Rush! Select your favorite Kaiju monster and simply tap to bash buildings to bits and pieces.

Don't forget to upgrade monsters and improve your distance. Get further to discover more buildings and to unlock more Kaiju monsters.
Forum Thread: Kaiju Rush (by Lucky Kat Studios)
---
Kick The Man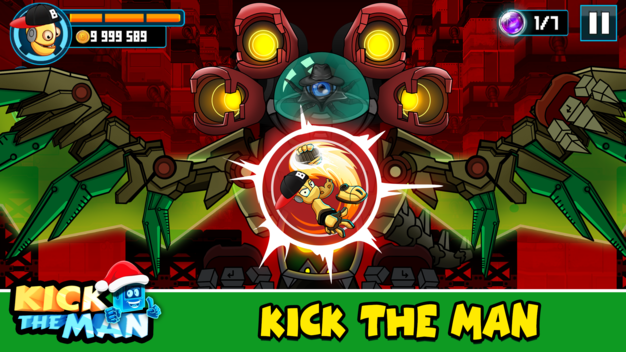 iTunes Description
◉Wonderful new action platformer that combines the platform shooting game with the adventure game to brings the high-speed platformers. Kick The Man features character customization and powerful weapons to complete the monster hunter journey, from guns to steels, harmers and other strong weapons with deathly attacks.
Forum Thread: Kick The Man (by Smart Game Studio)
---
Lifty!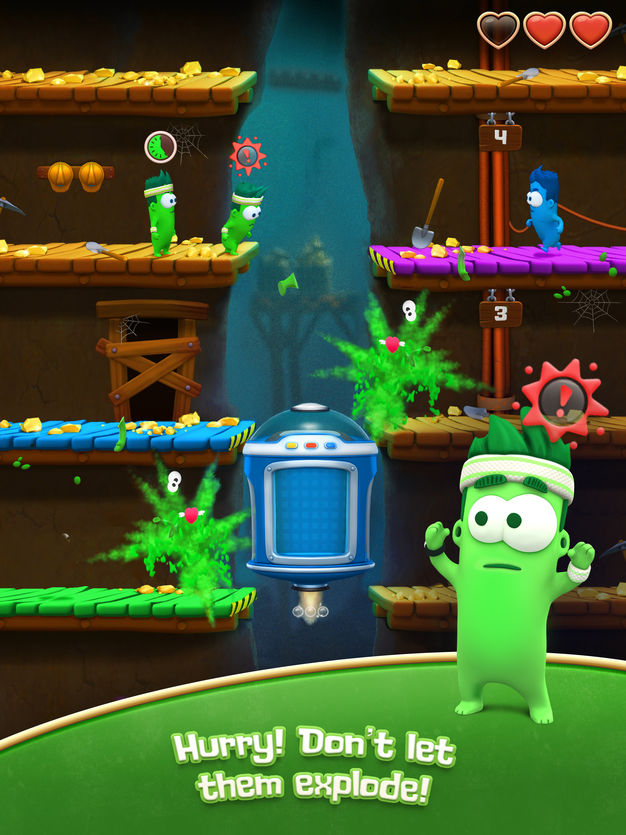 iTunes Description
Welcome to the Lifty Tower! Race against time to deliver the passengers to their colored floors and climb the tower in this fun and addictive elevator game! Can you get to the top and claim the title of the Lifty King?!

How to Play: Thrust up or down to move your lift. Pick up passengers and deliver them to the floor that matches their color before they explode. It's easy to pick up, but gets challenging when new passengers with different characteristics are unlocked as you progress!
Forum Thread: Lifty! (by Major Frank)
---
Maruta Escape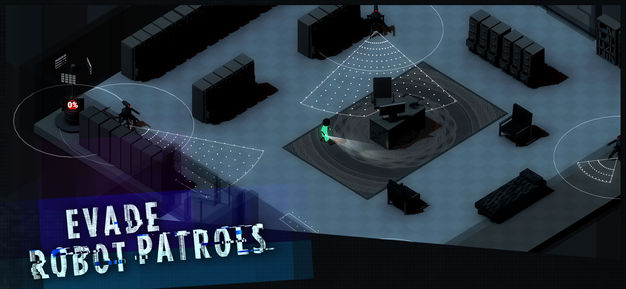 iTunes Description
Maruta Escape is a stealth-puzzle game with time-bending action where every second counts—sometimes twice!

You are being held captive in a dystopian human experimentation facility. Your fate as a test subject is sealed unless you escape the drones and robot patrols that lurk around every corner and hunt you from the shadows.

To succeed, you must choose your path carefully, hack your way through security checkpoints and avoid enemy traps as you progress from one challenging level to the next.
Forum Thread: Maruta Escape (by The Label)
---
Past for Future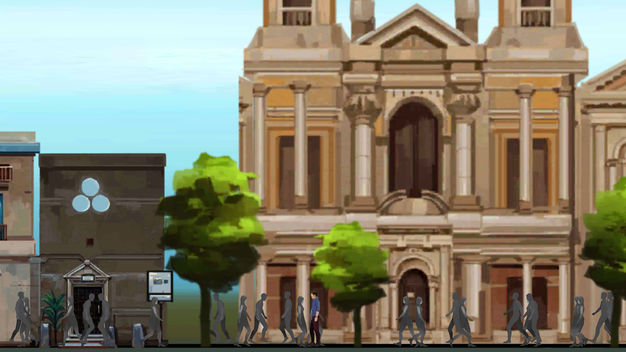 iTunes Description
A man struggling to accept his current life and time discovers the story of a brilliant and eccentric woman who was able to travel through time to escape her present unhappiness.
As a player you travel to the beautiful coastal town of Taranto to uncover her real tragic story, track her down through time and maybe escape your own present.
This is a game about escaping an unhappy present and romanticising the past.
Past For Future has been produced by the National Archaelogical Museum of Taranto (MArTA).
Forum Thread: Past For Future (by TuoMuseo)
---
Plane Clash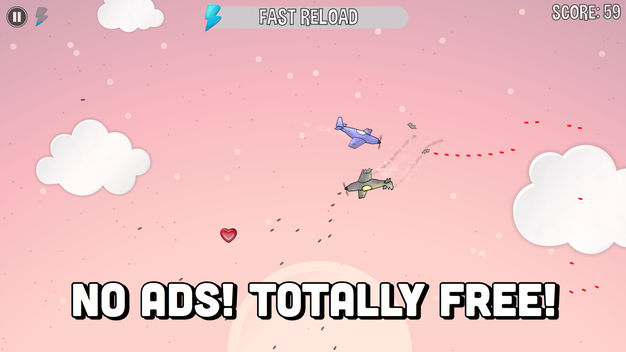 iTunes Description
100% FREE, NO ADS, NO SUBSCRIPTIONS !

• Crush and shoot down enemy planes
• Pick up various power-ups
• Think fast and avoid enemy fire
• Do combo kills and series
• Earn high scores, be the TOP 1
Forum Thread: Plane Clash (by Anton Shevtsov)
---
Simile – Paint Like a Master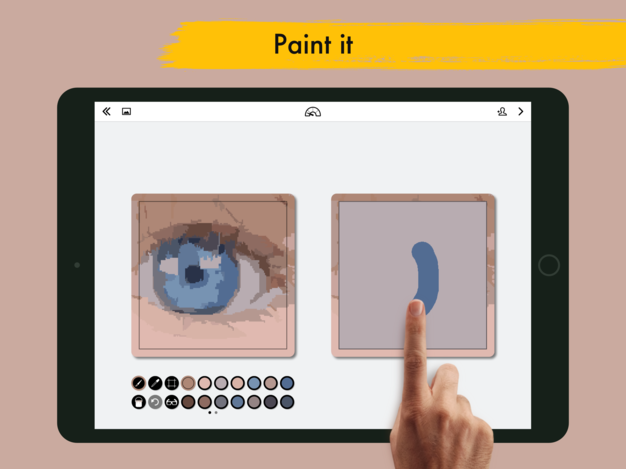 iTunes Description
With Simile's patent-pending process you can paint like a master. By applying the best painting techniques like the "Grid Method" and "Right Brain Drawing" with the benefits of gamification, a killer toolset, and advanced image processing, Simile turns painting a masterpiece into child's play. Choose from the many built-in paintings covering still lifes, portraits, landscapes and more. Even better, you can paint your own photos and make them as simple or as complex as you want. Simile also makes painting a social activity. You, your family and your friends can collaborate on paintings. When you're done you can share these masterpieces online, order high-quality prints and canvases right from within the app, or if a t-shirt is more your style, you can wear your art on your sleeve.
Forum Thread: Simile – Paint Like a Master (by Save The Machine)
---
SOMOS – An Abstract Adventure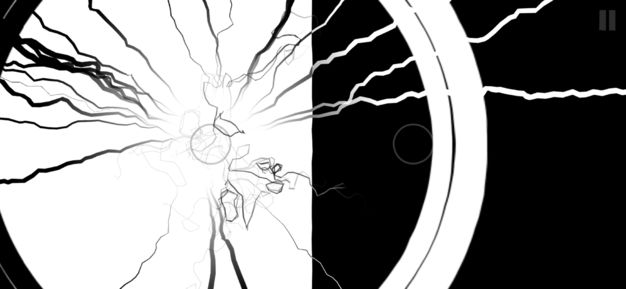 iTunes Description
SOMOS is an action-arcade game with minimalist visuals, where movement is key to solving procedurally generated, living puzzles. Players switch their avatar between each side of the screen to avoid and/or destroy procedurally generated obstacles. Interacting with anything that is on the same side of the screen as the player's avatar will force the player to move to the other side, creating fast-paced puzzle solving.
Forum Thread: SOMOS – An Abstract Adventure (by Alexis Lessard)
---
Steampunk Idle Spinner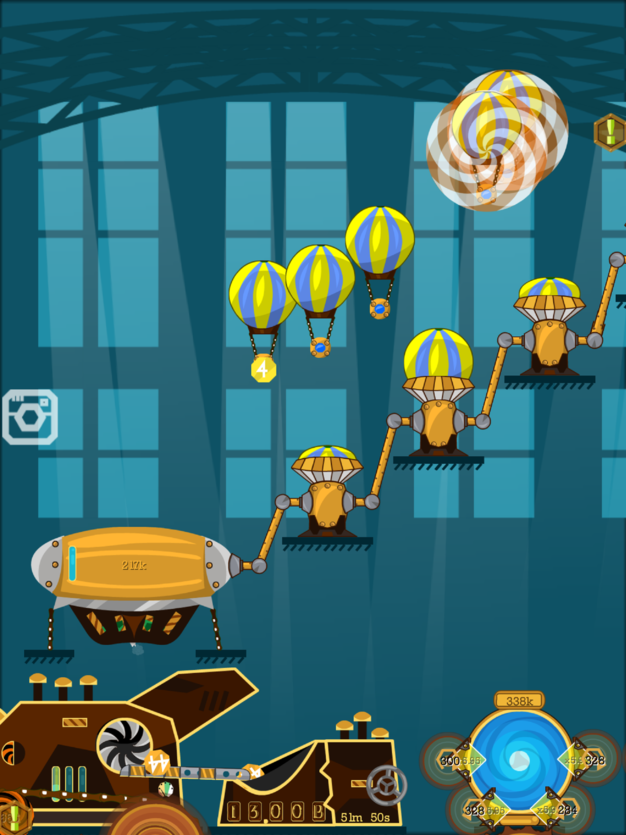 iTunes Description
Build incredible steampunk machines, spin cogwheels, launch balloons, mine for ore and empower your awesome contraption. The machines will produce money to spend on building even more powerful machines. And once you reach the limit, you can build a portal to repeat your adventure from the start or to travel to other steampunk, dieselpunk or gaslight fantasy worlds and explore them.
Forum Thread: Steampunk Idle Spinner (by Airapport)
---
Underworld: The Shelter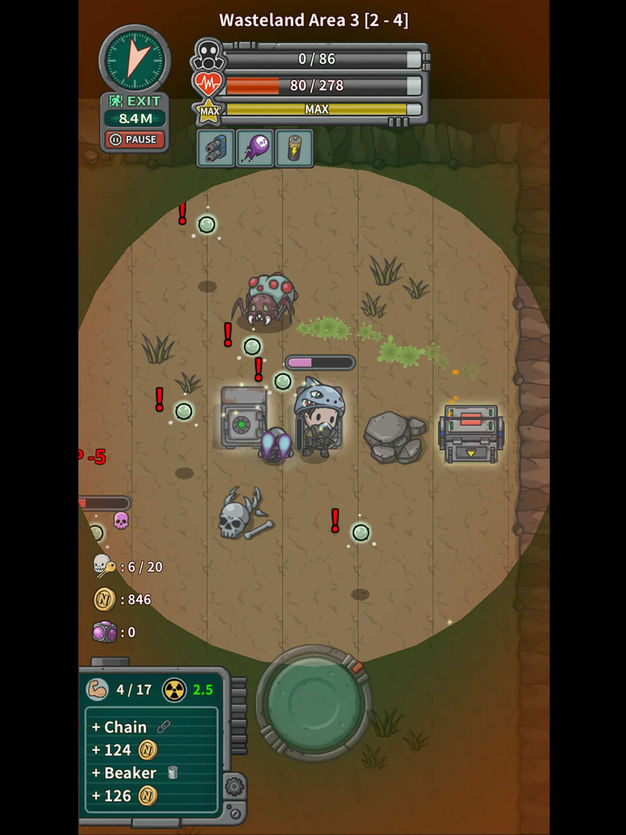 iTunes Description
A world devastated by nuclear war, a fierce battle for survival!
Save mankind from radioactivity and collect materials to build the best shelter!

Find ways to survive in a ruined world after nuclear war!
Because of the nuclear war,
most of humanity has been killed and almost all the land has been polluted
and ruined by radioactivity.
Only a shabby shelter in a basement holds humanity's last hope.
Forum Thread: Underworld : The Shelter (by Dreamplay Games)
---
VULCAN 3055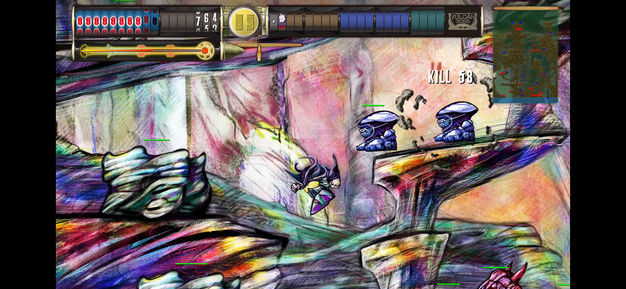 iTunes Description
"Planet Vulcan," where machines continue to manufacture machines
The final test is starting now on the forbidden planet…

– "Axle of fate" system that results in a change in the game with each play!
– Art graphics with the characters and maps all hand drawn
– Nurture your account with surprise events, simple puzzles, and many skill items.
– Collect more than 100 types of unique collector's items.
– Get story cards and unearth the story of Planet Vulcan.
Forum Thread: VULCAN 3055 (by kulasta)
---