Civilization VI (Free) has been on the App Store for a little over a year now, and if you haven't tried it yet, you're missing out on one of the best games on the App Store. We loved it in our review, but when it launched it was only for the iPad. Late last year, it was updated to be universal, making it possible to be far more on the go while managing your empire, as you no longer needed to lug your iPad around. Well, reddit user maomao420 came up with an idea for taking photos that's so good I hope Aspyr uses it for their own marketing of the game.
Obviously one of the main strengths of mobile gaming is being able to play these awesome games anywhere you go, particularly as no one with a smartphone is ever more than a few feet away from it at any point in time. Well, in traveling around China, maomao420 built the very same wonders in Civ as he was actually at, in real life. Check it out, here's the Forbidden City completed in Civ VI, at the Forbidden City: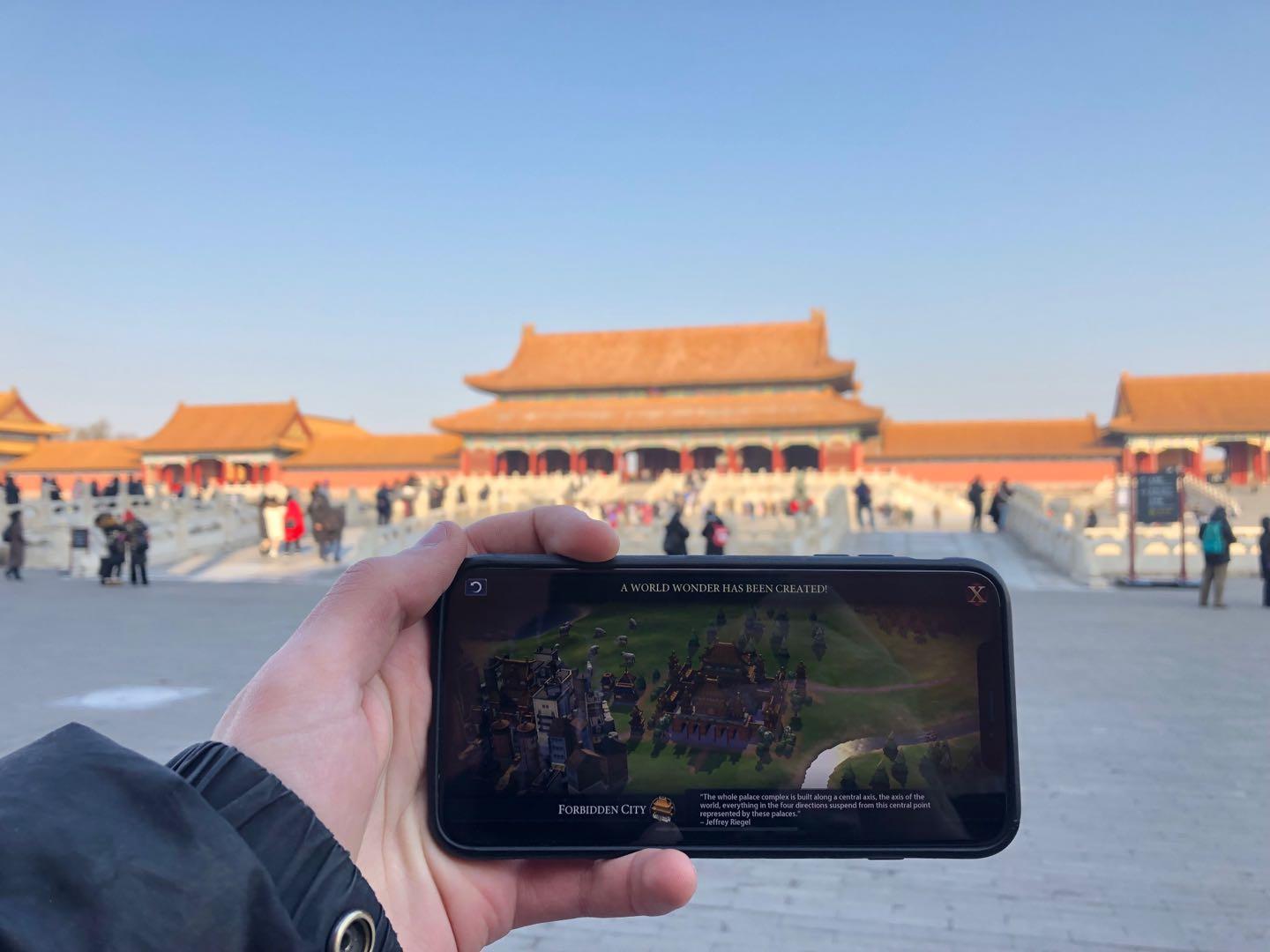 Similarly, here's the Great Wall built inside of Civ mobile, at the Great Wall: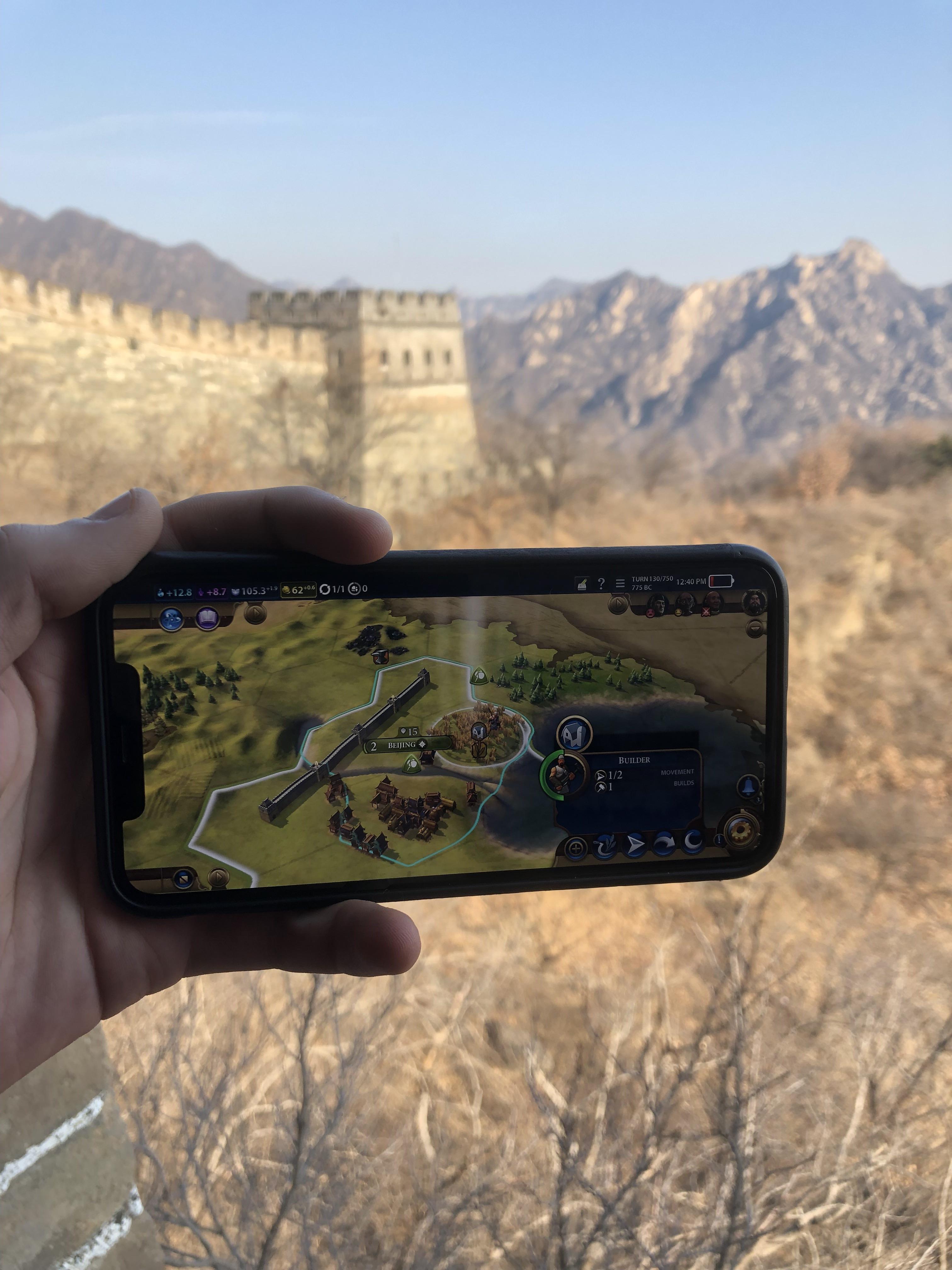 Maybe I'm just the perfect combination of a travel and history dork mixed with being a dude who loves mobile gaming, but this is super clever to me. I'm sort of annoyed I didn't think of this, as I could've taken a bunch of cool similar photos in the last year. (Petra at Petra, etc.) But, anyway, if this doesn't amuse you, just consider it your friendly reminder to download and try Civilization VI out. Or, heck, if you already love Civ VI and are looking for another bonafide Real Game to play on your iOS device, take a look at Tropico ($11.99), as it also has a universal update coming at some point this year.