Each and every day new mobile games are hitting the App Store, and so each week we put together a big old list of all the best new releases of the past seven days. Back in the day the App Store would showcase the same games for a week, and then refresh those features each Thursday. Because of that developers got into the habit of releasing their games throughout Wednesday or very early Thursday in order to hopefully get one of those coveted features spots. Nowadays the App Store refreshes constantly, so the need for everyone to release all on the same day has diminished. Still, we've kept our weekly Wednesday night format as for years that's the time people knew to check TouchArcade for the list of new games. And so without further ado please check out the full list of this week's new games below, and let us know in the comments section which games you'll be picking up!
---
Apache Pilot Flight Simulator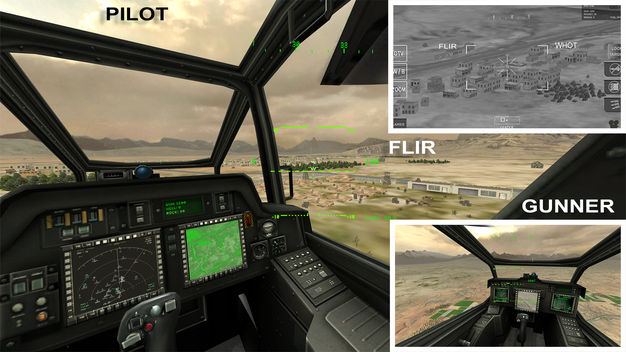 iTunes Description
You will fly as AH-64 Apache pilot and operate as a gunner also. Can you find enemy soldiers with using FLIR targeting view as a real Apache gunner?

Complete realistic combat missions based on real scenarios.

You will fly in fully recreated cities with realistic traffic, beautiful environment of sunny island or dusty desert in Afghanistan.
Forum Thread: Apache Pilot Flight Simulator (by iTechGen)
---
Chuzzle 2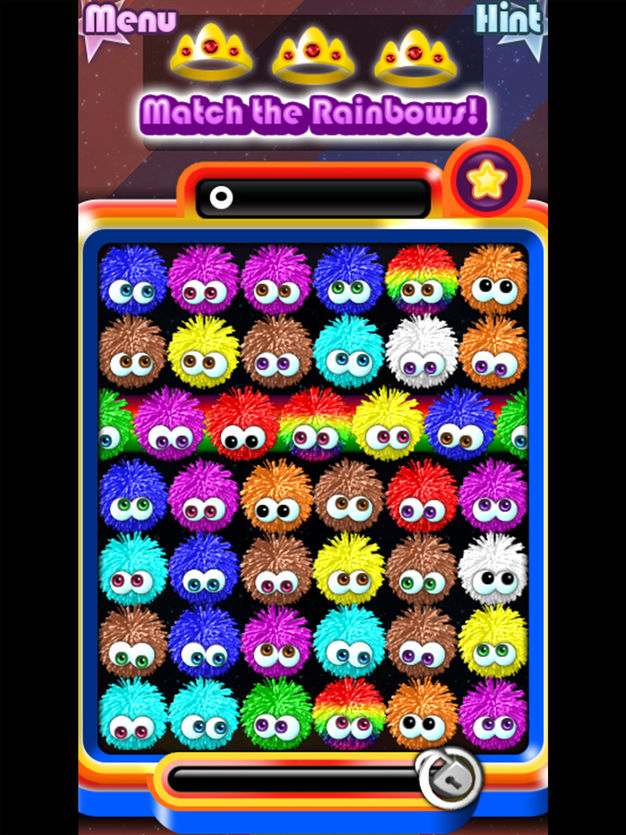 iTunes Description
Fall back in love with a fuzzy, non-stop explosion of adorable Chuzzle matching action!

Slide and match colorful chuzzles, and watch them sneeze, shiver and explode with delight! But watch out for locks and other dangers as you take on dozens of Chuzzle challenges in your quest to funkify the universe!
Forum Thread: Chuzzle 2 (by Raptisoft)
---
Color See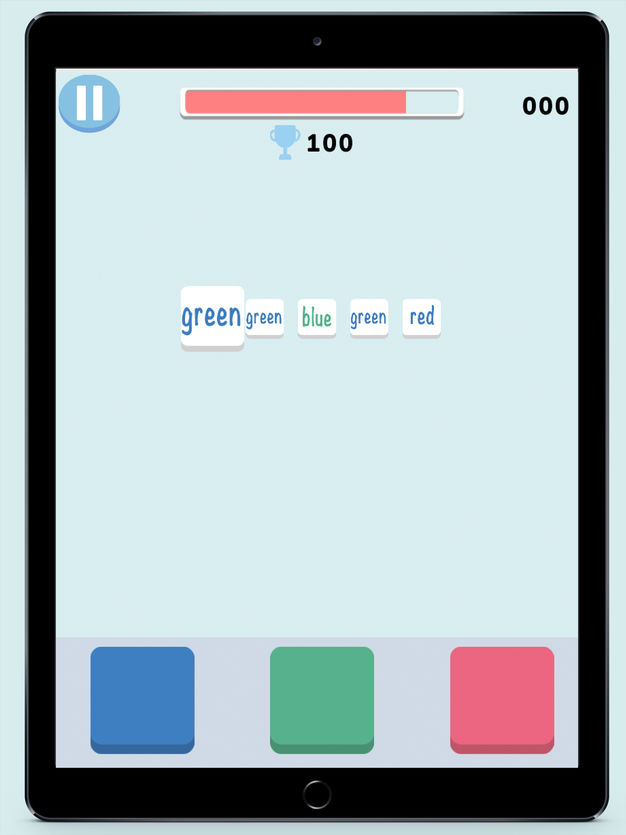 iTunes Description
Here we go! Give you some color to see see. Test your color discrimination and quick-reaction capability!See how many people you can win around the world!

the key is not only watch the text color what you watch, but also watch next text color!
The more and quick you can cognize the color, you will be better and better.
Forum Thread: Color See (by Zeng Zhining)
---
Dungeon & Alchemist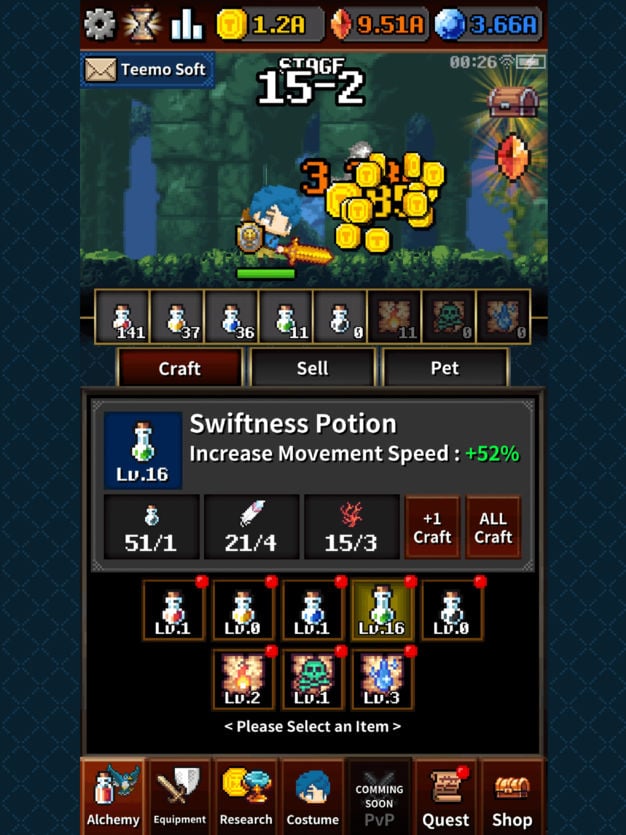 iTunes Description
■ Alchemist entered the dungeon ?!
– Create potions and spells with the ingredients you get from killing monsters!
– Overcome with an alchemy item even if a powerful boss appears!
– As you research alchemy, you can get Powerful potions and magic scrolls!
Forum Thread: Dungeon & Alchemist (by Teemo Soft)
---
E.V.A.L.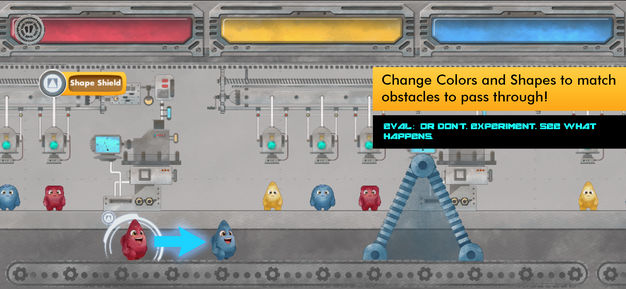 iTunes Description
You have been chosen by Corporate to participate in the Future Fitness Test. A test that will assess if mankind is ready for a future where our worth will be measured by how fast we push buttons!

A team of scientists led by Dr. R have created a state of the art artificial intelligence program that will be responsible for evaluating your future fitness.

However, things are not as they seem. There is something not quite right with the program…
Forum Thread: E.V.A.L (by stoptoplay)
---
Face Candy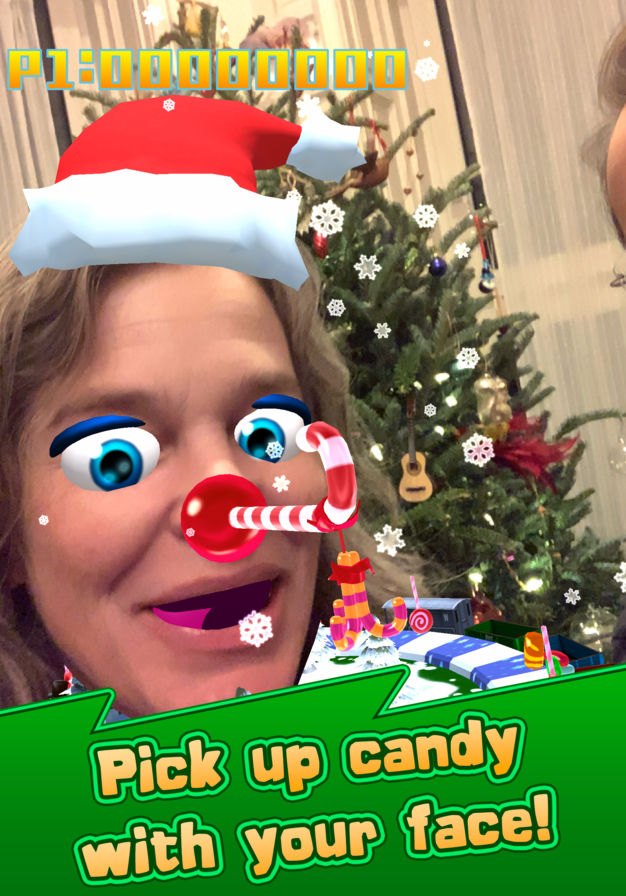 iTunes Description
Welcome to face control!

Face Candy uses the unique Face Mapping feature of ARKit to let you control the game with your face!

Hook the candies with your nose and stick your tongue out to slurp them in!

Avoid the bombs, electric shocks and other nasties and grab as much candy as you can before you run out of time!
Forum Thread: Face Candy (by Strange Flavour)
---
Fleets of Heroes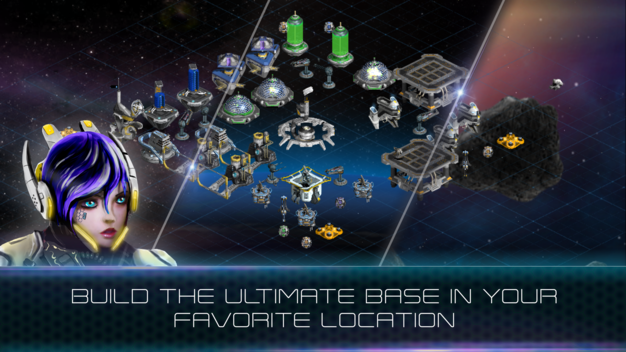 iTunes Description
Join in the exploration of a rich and ruthless universe run by space mavericks and heroes, competing in an intergalactic free-for-all for valuable resources and equipment.

Build and expand your base from a small outpost to an active and heavily defended center for civilization in the reaches of space.
Forum Thread: Fleets of Heroes (by Inner Hero)
---
Fly THIS!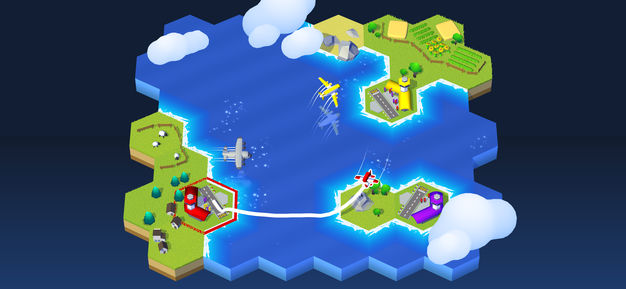 iTunes Description
Fly THIS! is an addictive game of explosive airplane action that will challenge your inner air traffic controller. The sequel to the award winning Conduct THIS! takes players to the skies in a race against time to bring passengers safely to their destination by drawing flight paths and avoiding collisions in increasingly challenging action-puzzles.

Mastering air traffic has never looked this good and been this fun. Upgrade your airport and purchase new planes for your fleet as your little airline expands its reach to far away destinations.
Forum Thread: Fly THIS! (by Northplay)
---
Gem Shoot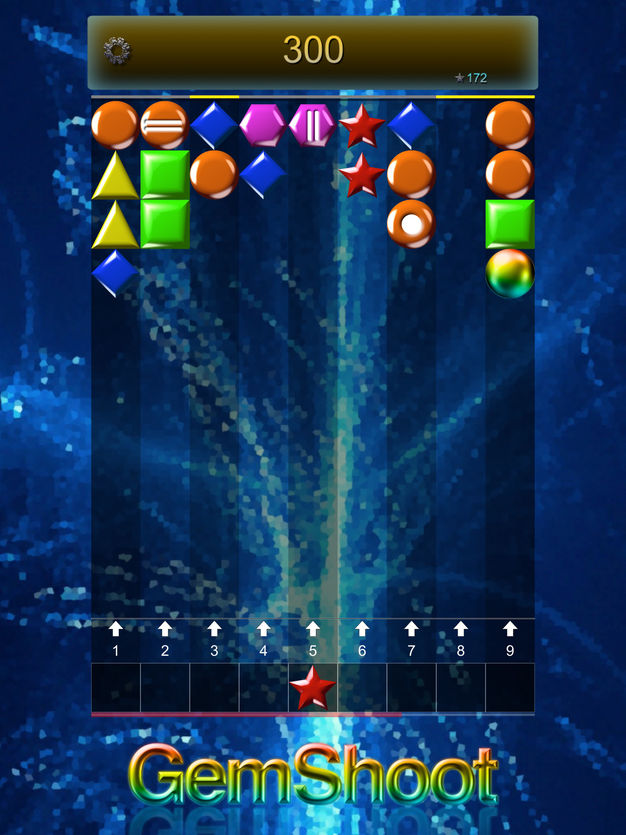 iTunes Description
"Gem Shoot" is special type of match 3 game.

Unlike others match 3 game, you cannot more the gem. There is a gem on the bottom, you can select one of the path the shoot out the gem.

Any 3 or more gem linked together the gems will be destroyed. More than 3 gems link together, it will form a new type special gem.
Forum Thread: Gem Shoot (by Waterpower Technology)
---
Gladihoppers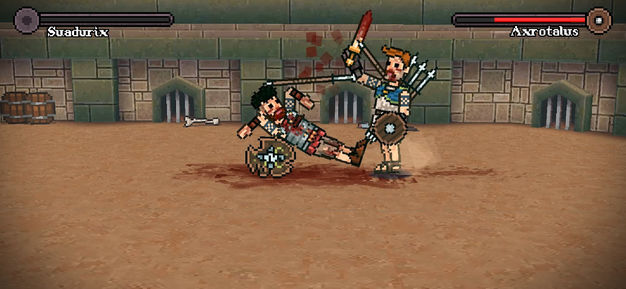 iTunes Description
Hop into the sandals of a gladiator and fight your enemies in epic arena duels.

Gladihoppers is a wacky 2d physics gladiator game where the mix of the 2d physics and regular 2d animation offers a fun and original gameplay quite unlike your average mobile game. The combat system features two different fighting stances, each with three directional attacks of varying power and speed, that allow for more dynamic and interesting fights.
Forum Thread: Gladihoppers (by Dreamon Studios)
---
Heroes of Flatlandia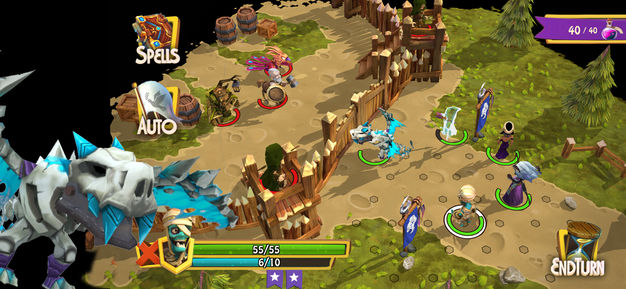 iTunes Description
Want to play an epic turned based strategy? Enter a fantasy world of Heroes of Flatlandia, where you lead your kingdom of noble elves or dreadful undeads as one of several powerful heroes. Raise mighty armies and crash your enemies in detailed tactical battles. Use variety of spells and abilities to gain advantage, explore the world, and conquer your enemies. The game contains plenty of maps and allow you to play either against computer AI or against your friends in hot-seat multiplayer.
Forum Thread: Heroes of Flatlandia (by Highland Studio)
---
I Am Monster: Idle Destruction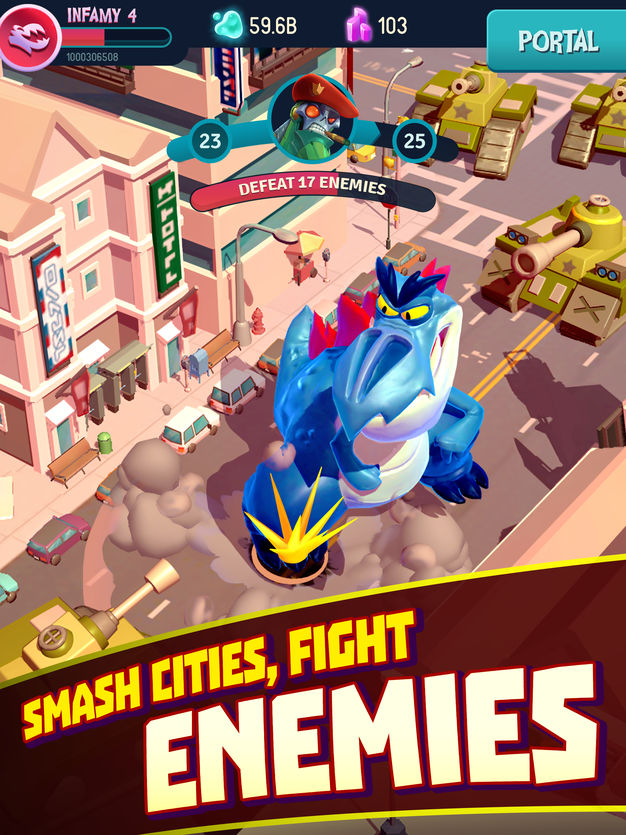 iTunes Description
You're a giant monster stranded in a strange city. Your only objective? DESTROY as much stuff as possible! Wreak havoc and rampage your way through a colorful world.

SMASH. GROW. SMASH MORE.
It's simple. The more you smash the more you grow! Evolve your monsters to gain new abilities, expand to gigantic sizes, and become the most powerful monster EVER SEEN!
Forum Thread: I Am Monster: Idle Destruction (by PikPok)
---
The Impure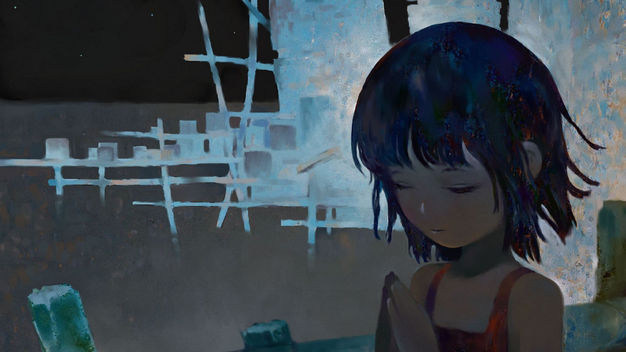 iTunes Description
They looks same, just like they see us. The coastal city was teared down by earthquake and tidal wave caused by it. A group of black square creatures, was rescuing their brothers and sisters in the ruins day and night with all their efforts, even with their lives.
Forum Thread: The Impure ( by Wingjoy Games )
---
Jigsaw Puzzles Clash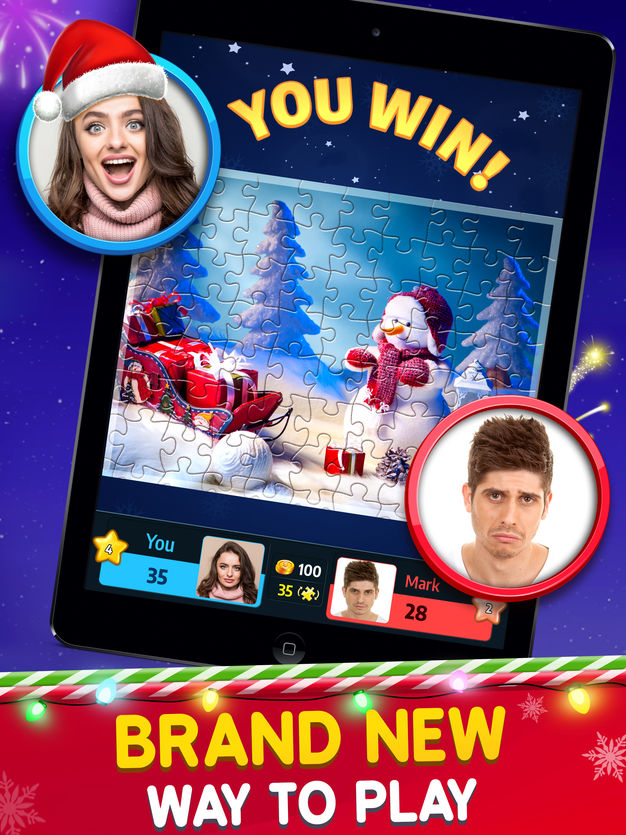 iTunes Description
Get ready to play the first competitive multiplayer jigsaw puzzle game ever, on one puzzle board, and where the most points wins! It's a brand-new way to play, and something that promises to bring a whole new level of excitement to jigsaw puzzles. When you need something less competitive, play solo jigsaw mode and select from thousands of beautiful Free puzzles to play at your own pace. The jigsaw puzzle game offers multiple games modes, and endless hours of fun for adults.
Forum Thread: Jigsaw Puzzles Clash (by RV AppStudios)
---
Looney Tunes World of Mayhem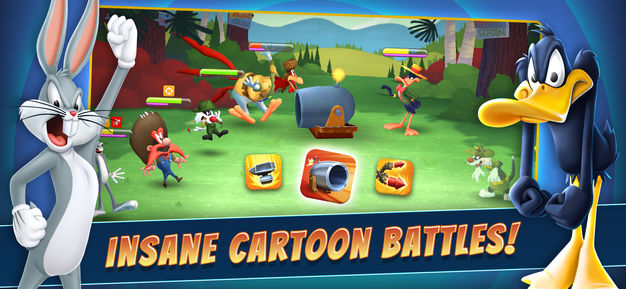 iTunes Description
Join Bugs Bunny, Daffy Duck, Marvin The Martian, and all the classic toons to build the greatest Toon Team in Looney Tunes™ World of Mayhem!

Assemble a team with Tweety Bird, Taz, Road Runner, Wile E Coyote and more to wage insane battles in a vibrant Looney Tunes™ world. Collect all of the classic Looney Tunes™ cartoon characters in this epic action RPG.

Strategize based on classic rivalries! Get bonuses when you face an iconic foe like Wile E Coyote vs. Roadrunner or Bugs Bunny vs. Elmer Fudd!
Forum Thread: Looney Tunes World of Mayhem (by Scopely)
---
Miyamoto
iTunes Description
MIYAMOTO is a single player card game with a miniature board. Game art is simple and oriental world with Samurai. Also offers fast paced gameplay and strategy for mobile optimized.

This game is not TCG/DCG. Like a Roguelike card game. The important tactics is when and where and which play your card. Random deck on each battles will not promise their results, It's up to your tactics. Collect unique heroes and defeat MIYAMOTO.
Forum Thread: MIYAMOTO (by hidekihanida)
---
My So-Called Future Girlfriend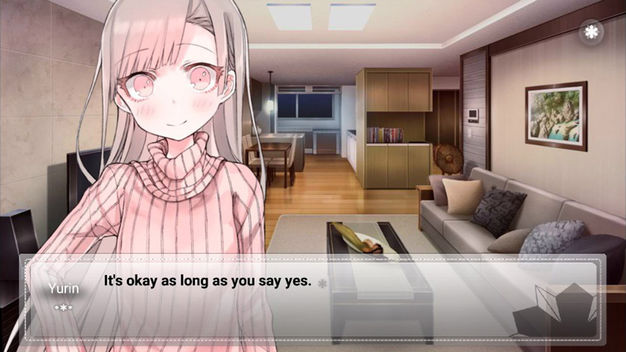 iTunes Description
1. Overview

1) This game is a male-oriented visual novel that features text, illustration, and voice.
2) The game received an award from the 1st Visual Novel Competition.
3) The game centers around dating and carries an uplifting sensibility. The play time is around 5-6 hours.
4) Script Raeyoung / Director Zad / CG pokan / Yurin Voice Actor Yoon Ahyoung
Forum Thread: My so-called future girlfriend (by talesshop / Digicon)
---
Ninja Streak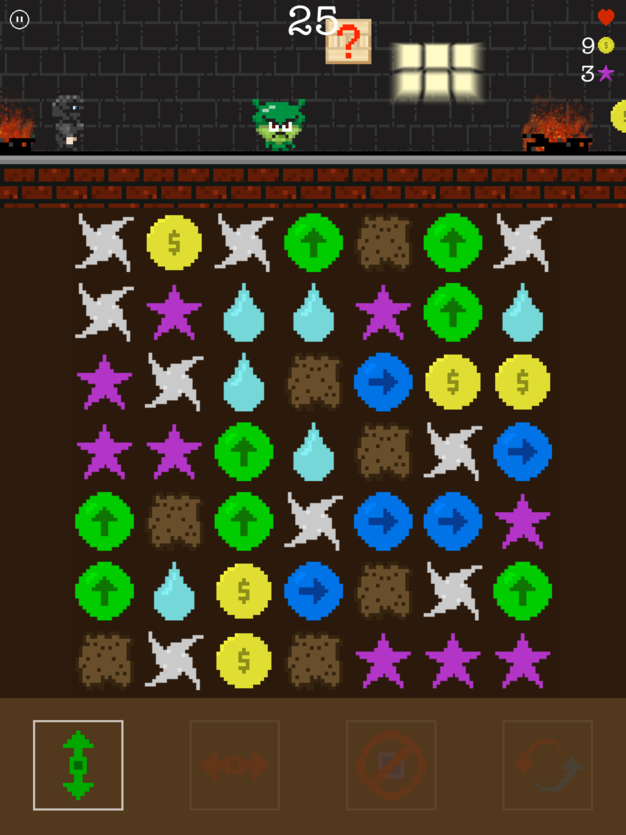 iTunes Description
Match to move, jump, and throw. How far can you go? Connect matching tiles, your Ninja moves and acts for every match. Use water to douse fires. Jump over holes and obstacles. Throw your Ninja stars to defeat aliens (or jump to land on their heads!) Collect coins to earn extra health. Use power-ups to help if you're stuck.

Explore worlds, streak as far as you can. Make every match count!
Forum Thread: Ninja Streak (by Headlight Software)
---
Project Loading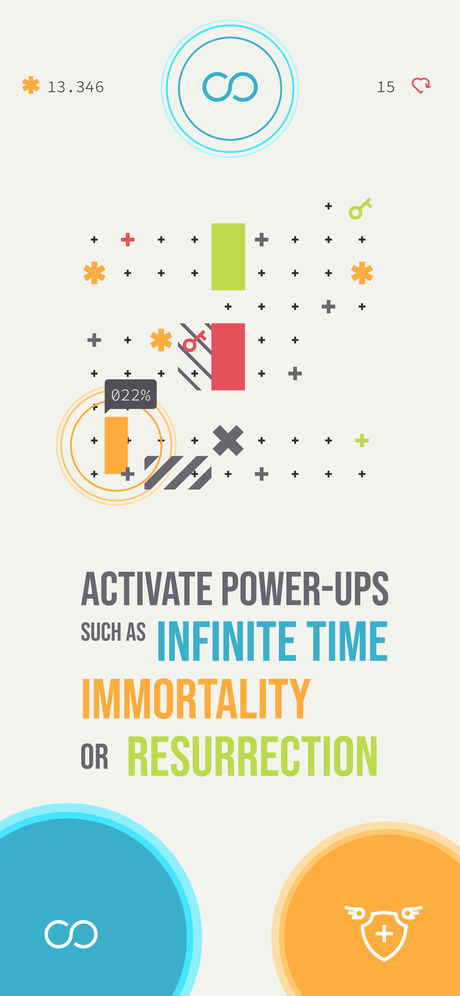 iTunes Description
Project Loading, an arcade puzzle game with minimalist design, is the adventure of a Loading Bar on its way to reach 100%. Play and find out that, while you're wondering why the hell the loading is taking so long, the Loading Bar is actually going through hell for you, and you will end up by pulling for it!

Project Loading is a precision and ability videogame, designed to the last detail in order to create hundreds of little brain teasers.Tilt your phone and move it to reach 100%!
Forum Thread: Project Loading (by AnAlphaBeta Studio)
---
RPG Seek Hearts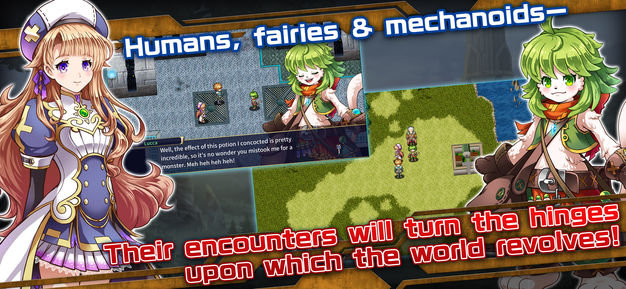 iTunes Description
With questions swirling in his mind about why he was created and by who, Izen sets out on a journey to discover his origins. However, as he and those with him pursue answers to this mystery, they fail to notice a shadow creeping up upon them with the intent to stop them dead in their tracks…
Forum Thread: RPG Seek Hearts (by KEMCO/EXE-CREATE)
---
Santa, Where Are Our Gifts?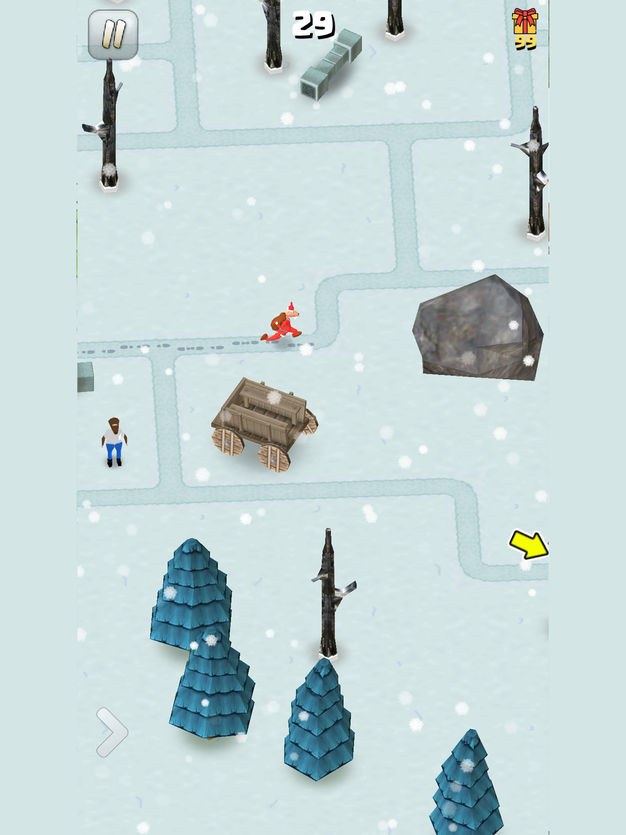 iTunes Description
Merry Christmas and Happy New Year.. great holidays for all people (and cats) all over the world. But just imagine, New Year's Eve, it will soon be midnight and a holiday will begin. But bad luck – Santa lost all the gifts in the city.
Take a break from AAA games, help Santa to find all the presents as soon as possible.
Friends of Santa (Snow Maiden, magic deer) will help you, pointing to the gifts they found, but not always. Run, search, find!
Forum Thread: Santa, where are our gifts? (by Kirill Kotenko)
---
Sky Duels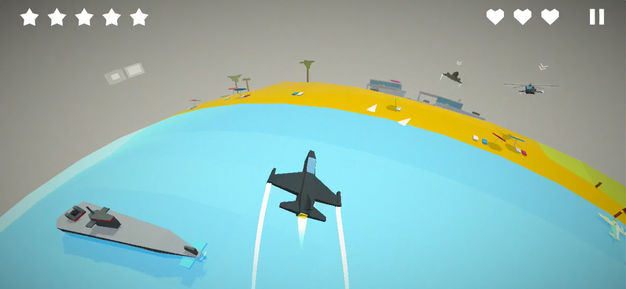 iTunes Description
FUN, YET NOT EASY
Flying on your mobile device has never been more fun before. Classic arcade machine feeling in next level open world, reacting to your progress and actions.

PICK YOUR BIRD
Use collectables to unlock new aircrafts of your choice. The way of playing may change dramaticaly!
Forum Thread: Sky Duels (by Panopera)
---
Snake Maze.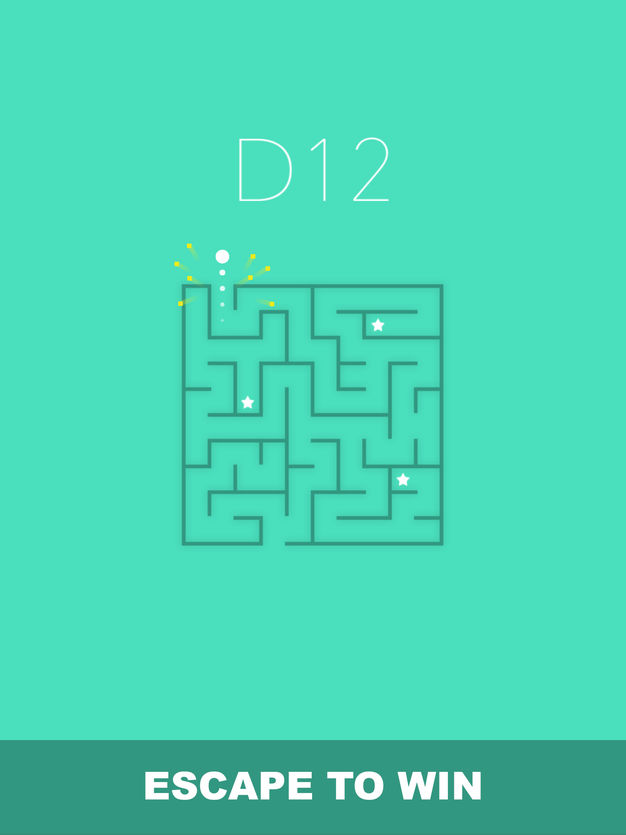 iTunes Description
Welcome to Snake Maze.

Conquer over 60 Mazes, across 5 different worlds, each more challenging than the previous!

Simply have fun and escape safely or master each Maze by collecting all 3 stars!
Forum Thread: Snake Maze. (by Aaro Arts)
---
Squat Rack Defender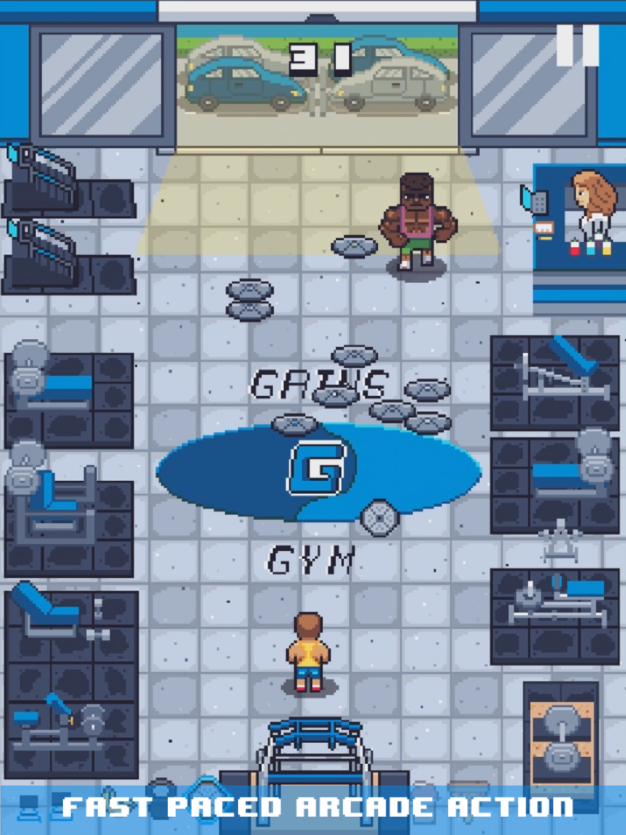 iTunes Description
Stop the massive rush hour gym crowd from taking the only squat rack in the gym! Squat Rack Defender is a fast paced pixel art game inspired by the classic arcade games. Defend your squat rack as long as possible and climb to the top of the leaderboards. Don't let anyone reach your squat rack!
Forum Thread: Squat Rack Defender (by Dustin Seggay)
---
Stickman Ski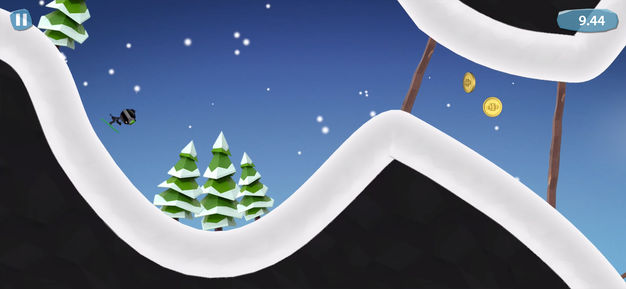 iTunes Description
Take your skis and hammer down the most beautiful and dangerous mountains in the world! Perform insane jumps and stunts, rush down the hills at full speed and handle various obstacles like avalanches, icy tracks, rocks, ski jumps, steep slopes, snow cannons and moving platforms.
Forum Thread: Stickman Ski (by Djinnworks)
---
Triangul8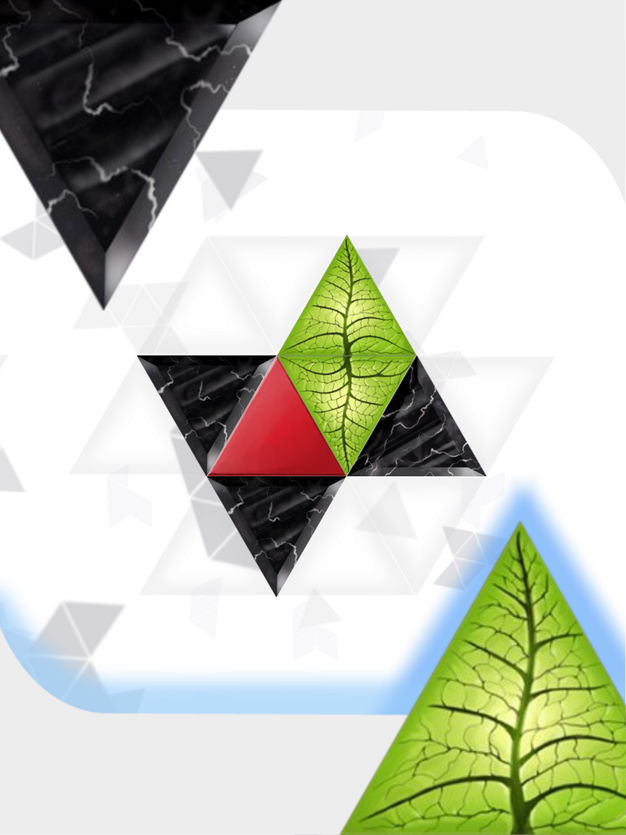 iTunes Description
Triangul8 is a two player triangle strategy game where your goal is to capture the central red triangle in a triangle of three of your pieces while stopping your opponent from doing the same. It's simple, yet complex.
You can play the game solo against the devious Triangulator, or you can play with a friend on a single device.
Collect all 46 animated triangles to become the envy of your friends.
Forum Thread: Triangul8 (by Triangul8 LLC)
---
Tropico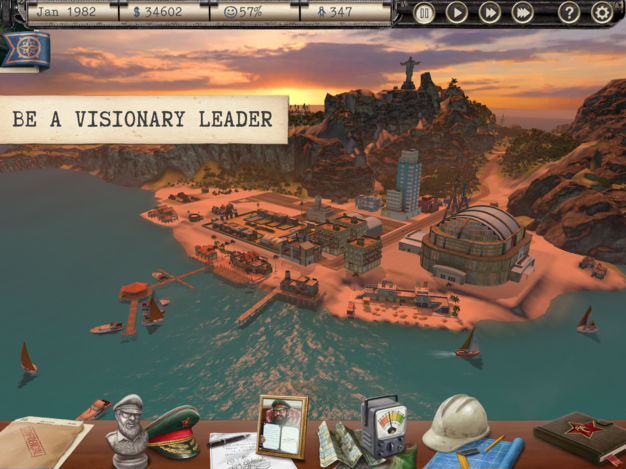 iTunes Description
All hail El Presidente! The proud nation of Tropico is now in your hands and badly in need of modernisation!

As the freshly elected leader of an underdeveloped Caribbean island with untapped resources and enormous potential, hopes are high that you will deliver Tropico into the glorious future its people deserve. The opportunities are boundless in this humorous city-builder with a political twist.
Forum Thread: Tropico (by Feral Interactive Ltd)
---
Trove Ball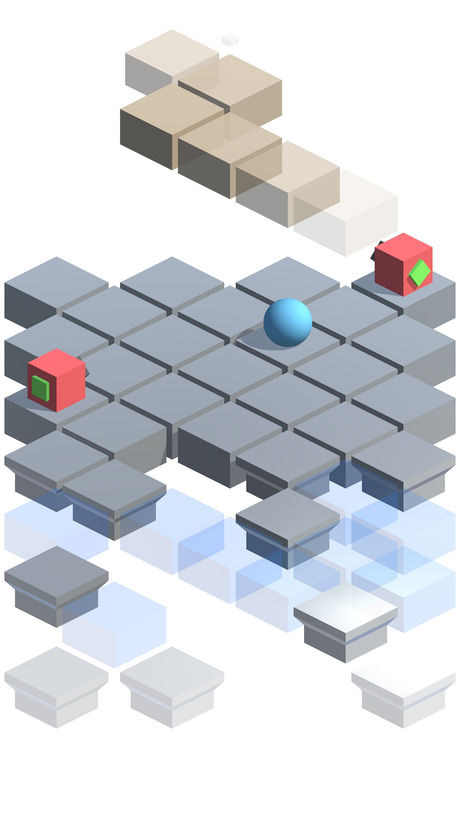 iTunes Description
This is Trove Ball! Your objective in Trove Ball is to guide your ball as far as possible. Don't fall off or get killed. You can do it.
Forum Thread: Trove Ball (by Jacob Dunbar Games)
---
Unicorn Smash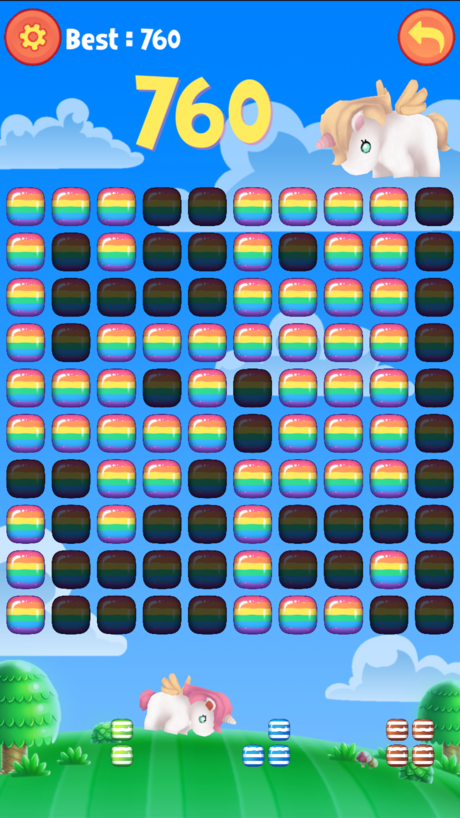 iTunes Description
Unicorn Smash is a new relaxing Block Puzzler. You have to feed the unicorns on the skies and on the field by smashing rainbow candy.

It is created for kids, parents and their lovely grandparents to enjoy – it is for the entire family. Inspired by one of the most magical animals, the unicorn, it is indeed crafted to help you emotionally re-charge, reduce stress, increase positive social interactions, and just for the love to it.
Forum Thread: Unicorn Smash (by StayHeavyGames)
---