Hype for the Arena of Valor World Championship finale and the release of the Winter 2018 update made this week a great time to be an Arena of Valor player no matter your platform of choice.
Unless you were banking on the arrival of Quillen today. The update has arrived, the anniversary event has arrived, and despite it being Friday – AKA typical hero release day – Quillen is still nowhere to be seen. But we think we have the answer! You'll just have to read through this week's topics to find out.
As for the AIC Final, you'll have to work that one out for yourself. The event is supposed to kick off December 16, but Tencent has made it incredibly difficult to find any relevant info right now.
Team Allegiance (ALG) Disbands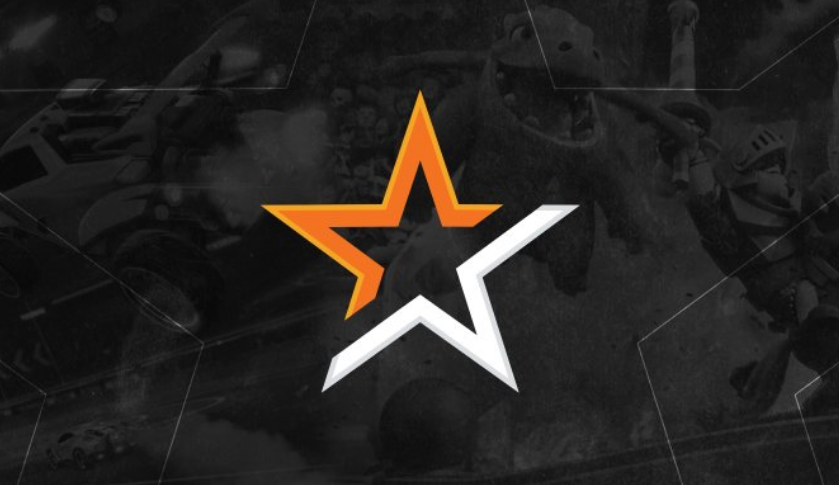 It's been a heck of a year for Arena of Valor Esports, but one major competitor in the Western AoV scene is throwing in the towel. Team Allegiance, the organization that claimed victory at both of this year's Valor Series competitions, are bowing out of the race following a slightly disappointing run at the AWC just a few weeks ago.
But that's not to say their inability to make it out of the Group Stage this time around is the sole reason for the whole organization – which also owns teams in various other popular eSports titles. The entire organization will dissolve next month as we roll into 2019, with manager Connor Hall releasing a heartfelt goodbye statement on the Allegiance Twitter page last week.
Simply put, Allegiance and Infinite Esports management came to a unified decision that it's about time to call it quits. Allegiance was saved from the brink in August last year by some last-minute business deals following a stellar Call of Duty run shortly after announcing their impending closure, but it appears things didn't turn around quite as quickly as some of the partners would have hoped. Allegiance will certainly close its doors this time around, but what will become of its players is anyone's guess.
As for the Arena of Valor team, Rest confirmed to his legion of Twitter follows that while he'll be stepping away from eSports altogether to focus on his trade school studies, the rest of the AoV team are shopping around for a new organization. Two 1st place wins and two International competitions in one year? They should have no problem finding a new home.
AbrownBag Returns To The Spotlight!
Fan-favorite community content creator abrownbag returned from a surprise hiatus this week, taking to Reddit to address concerns over his sudden departure. To put things plainly, the community was far too toxic for him to want to be a part of.
Explaining how just about every fandom goes through the same phase at some point or another, he was essentially pushed away by the negative energy of the community at the time and has returned now that we've slipped back into "the meme-ing phase" (check Reddit for that one).
Then there's the other two factors; money (obviously) and the seemingly never-ending stream of video game releases. Nobody can play a single video game for 16 hours a day for a full year and not want to try out the countless other games making the rounds on social media these days, and taking a little time out to play some of the year's other offerings isn't unheard of.
Whether due to the details of the sponsorships funding his return or not, abrownbag's content will mostly be Facebook-exclusive from now on, with select streams/guides being posted to his YouTube channel sometime after.
Patch Features – What Is Liliana's Magical Draw?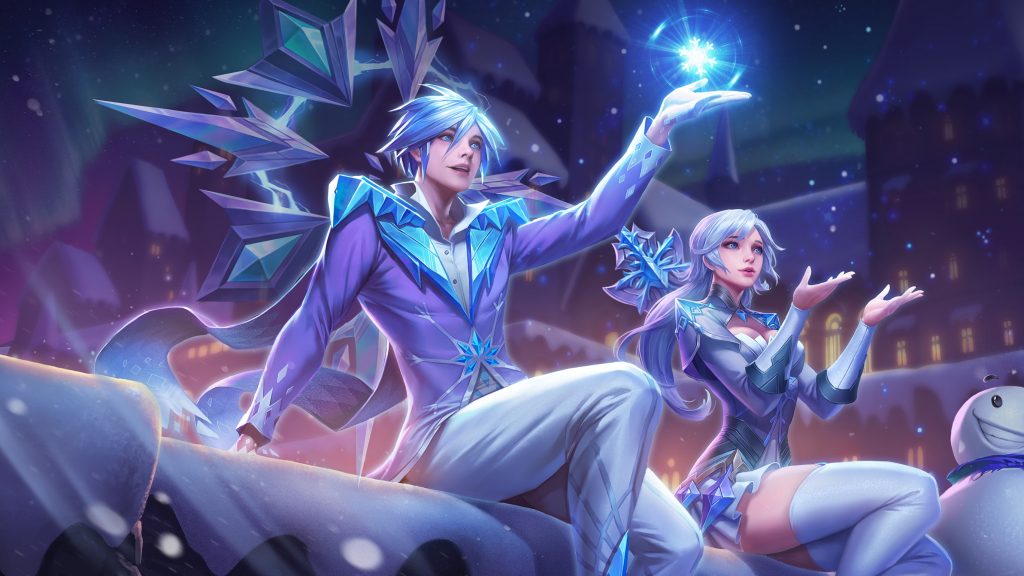 Arriving yesterday afternoon (or morning depending on your timezone) the Arena of Valor Winter Wonderland update brought a new casual game mode (Transformation Clash), hero balance updates, and the first of what we can only imagine to be a long stream of character emotes.
Details of the update were convoluted at best with certain promotional material mentioning things the official patch notes didn't even touch on, and now that the update is live, we can say we still don't really know what Liliana's Magical Draw is.
What we can say, however, is that the Winter update launch doesn't seem to be the end of the festivities. We'll touch on this in our last subject of the week, but e let's just say there appears to be a lot more "Happy Snow Festival" promotional banners we're yet to see fill up the screen as we log into the game.
For NA users, your Gems now go further! Now matching up to the EU version of the game, you're able to spend gems to unlock select characters and are able to purchase up to 5 Magic Crystal per day rather than 1. Tap into the Shop icon, then Items, Gem Shop, and then hit the Daily tab at the top to grab some gatcha goodness.
Anniversary Events Largely Disappoints

Showing up just as the Winter 2018 patch was announced, it's safe to say the 10-day log-in spree needed to secure all of the Anniversary Tokens prior to the patch were mostly a big waste of time – but there's a bit more to the NA launch anniversary than we initially thought.
Though you can only use the tokens acquired over the last week or so for a boring Anniversary profile frame and a discount on Wisp's new Graffiti skin, plenty more Anniversary event windows have popped up, and they're offering a new skin for one of our dearest Support characters.
Birthday Cake tokens are now available through the Events screen and can be redeemed for goods like Alice's new Fairy Tale skin, an exclusive AIC recall effect, and even Magic Crystals for use in the Lucky Draw. You'll need 20, 15, and 10 of these for each respective prize, though, and as of this moment, you'll only be able to secure 2 per day max through playing with friends if Tencent doesn't speed up the process with some extra goals down the road.
It's certainly not the best Anniversary event we could have hoped for, but it can either appease Alice mains, cosmetic fiends, or even those who just love a free roll on a gatcha machine.
Leaks Suggest Sephera and Florentino Are Due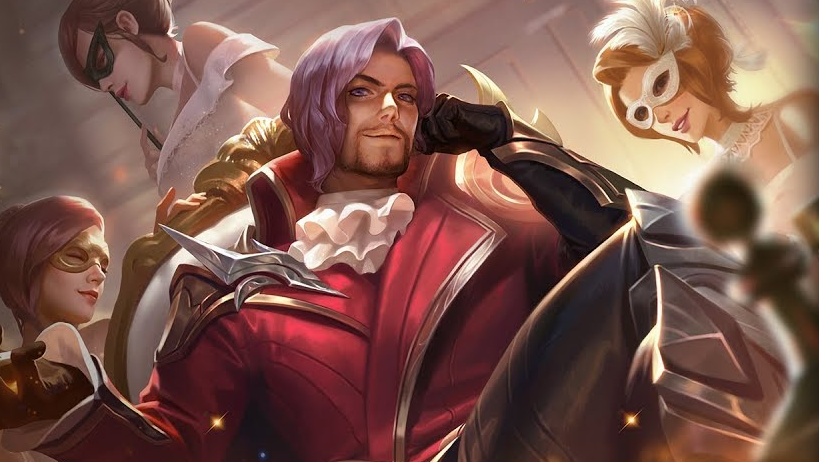 Clawing back to what we mentioned during the Patch Features segment up above, a leak appearing on Reddit shortly after yesterday's game update apparently gives a full low-down of what to expect over the next month or so.
According to the leak, limited-time skins like Ghost Samurai Yorn, Tagger Violet will return, while Superman, The Flash, Grakk, Arum, Rourke, and Veera will receive new outfits. Chapter 3 of Xenial's Codex should contain the two wintery skins we now see on the loading screen, alongside quick unlocks of their respective characters; Butterfly and Tulen.
As for new heroes, the leak suggests Quillen's release has been delayed slightly, but should still arrive in time to make Sephera arrive in two week's time, followed by Florentino 3 weeks later.
You can check out the full leak list over on Reddit. Take things with a pinch of salt for now, but the posters can at least give us a rough idea of the current content schedule. The dates may ultimately not line up perfectly, but it's a good reference for those budgeting their in-game currencies going into the new year.
We originally predicted the recently teased Academy skins would feature in the new Xeniel's Codex, but this leak certainly casts that into doubt. Where or when we'll see them is anyone's guess at this point, but those two winter skins have certainly caught our attention, too.