Dragalia Lost (Free) is getting a new Summon Showcase later today in the form of the Dragon Special Summon Showcase. It begins later tonight at 11 PM PT or 2 AM tomorrow ET with appearance rates for 4* and 5* featured dragons going up. This Showcase will end on Dec 17th at 1:59 AM. If you're only here wondering why the game hasn't launched in EU countries or basically most countries in the world, there's no information yet sadly.
[youtube]https://youtu.be/WmX9wsAKkOc/youtube]
Featured Dragons for this Summon Showcase event include Cerberus, Jeanne d'Arc, Leviathan, and more. If you summon 10 times in a row and don't get any 5*, the appearance rate for 5* dragon, character, or wyrmprint will increase for the next summon.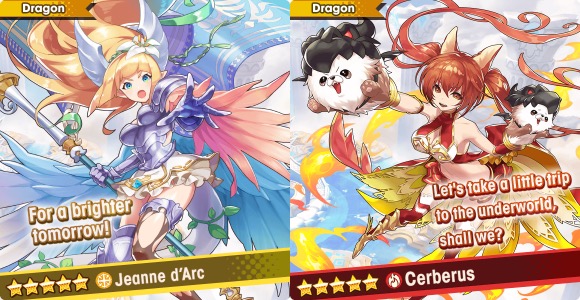 Dragalia Lost is free to play on iOS and Android Read our review of it here. Because I get asked about it each time on Twitter and here, there is still no news for more countries to be added to the supported countries list in game. If you still want to play it, you may as well make a USA iTunes account or side load it on Android.