Each and every day new mobile games are hitting the App Store, and so each week we put together a big old list of all the best new releases of the past seven days. Back in the day the App Store would showcase the same games for a week, and then refresh those features each Thursday. Because of that developers got into the habit of releasing their games throughout Wednesday or very early Thursday in order to hopefully get one of those coveted features spots. Nowadays the App Store refreshes constantly, so the need for everyone to release all on the same day has diminished. Still, we've kept our weekly Wednesday night format as for years that's the time people knew to check TouchArcade for the list of new games. And so without further ado please check out the full list of this week's new games below, and let us know in the comments section which games you'll be picking up!
---
CHUCHEL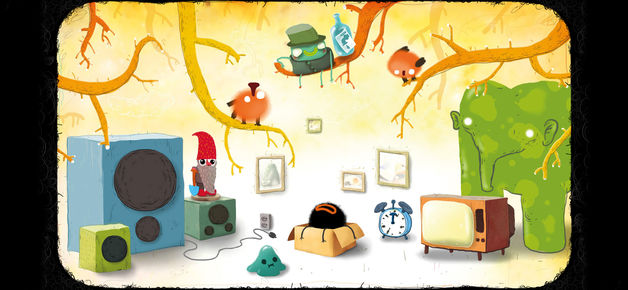 iTunes Description
CHUCHEL is a comedy adventure game from the creators of Machinarium, Botanicula and Samorost. Join the hairy hero Chuchel and his rival Kekel in their quest to retrieve the precious cherry and face numerous puzzles and challenges!

The reward? Cheerful situational humor, wild music and sounds by the band DVA and dozens of hilarious gags that warm up even the coldest of souls. Plus cherries!
Forum Thread: CHUCHEL (by Amanita Design)
---
Criminal Minds The Mobile Game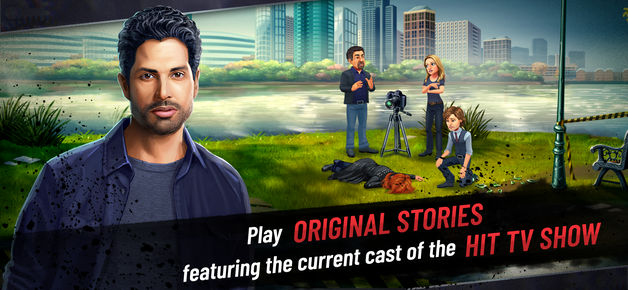 iTunes Description
Join the elite team of FBI criminal profilers – the Behavioral Analysis Unit – and enter the world of the long-running CBS TV series, Criminal Minds in the official mobile game. Criminal Minds: The Mobile Game puts you at the center of an intense and dramatic story that will keep you on the edge of your seat.

Navigate intense cases involving the world's most brutal serial killers, that only the BAU team, featuring Rossi, Prentiss, Reid, J.J., Garcia, Lewis, Alvez, and Simmons, can piece together and solve before it's too late.
Forum Thread: Criminal Minds The Mobile Game (by FTX Games Ltd)
---
Dawn Break -Ice And Fire-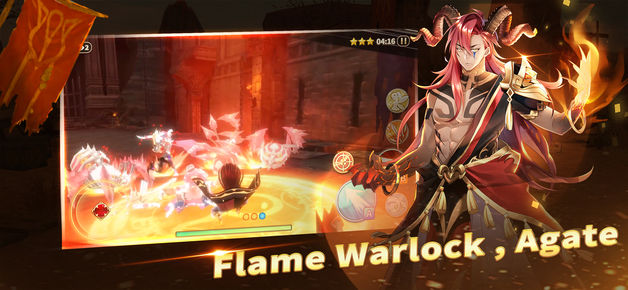 iTunes Description
Silver Phantom, Hilde.
Ice Crystal Angel,Feilin.
Flame Warlock,Agate.

Known or unknown, the Heroes each bears secrets.
Facing the revealing scheme of the empire, the future lies in your hand now!
Forum Thread: Dawn Break -Ice and Fire- (by Our Game Entertainment)
---
Don't Trip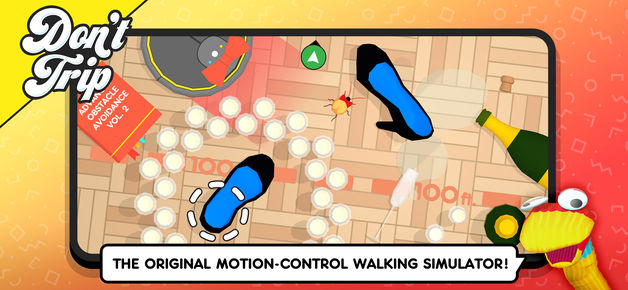 iTunes Description
Avoid obstacles in this silly walking simulator! Shoes appear under your fingers and you must spin the phone to reveal the world. With the most unique controls you've ever seen, you'll be fleeing from fire, stomping on cockroaches, and running from robot vacuums, all while trying to avoid toys, plastic bricks and garbage! Have you got what it takes?
Forum Thread: Don't Trip! (by Joon/Noodlecake Studios)
---
Fast & Furious Takedown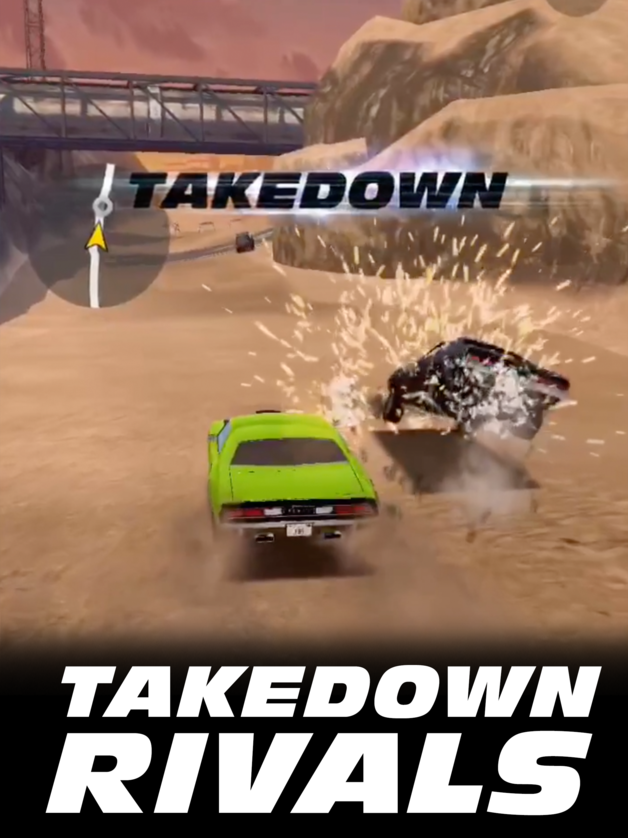 iTunes Description
One of the biggest film franchises in history explodes on mobile with an all-new action-arcade-drifting game. Join the Fast & Furious crew as you race white-knuckle collision courses and build your own dream garage of iconic cars.

Take down the competition with extreme precision and epic stunts as you use simple one-thumb controls to throttle past hairpin turns, speed by the competition, jump gravity-defying ramps, and drift through impossible roadblocks.
Forum Thread: Fast & Furious Takedown (by Universal Studios/SMG Studio)
---
Feed Johan Candy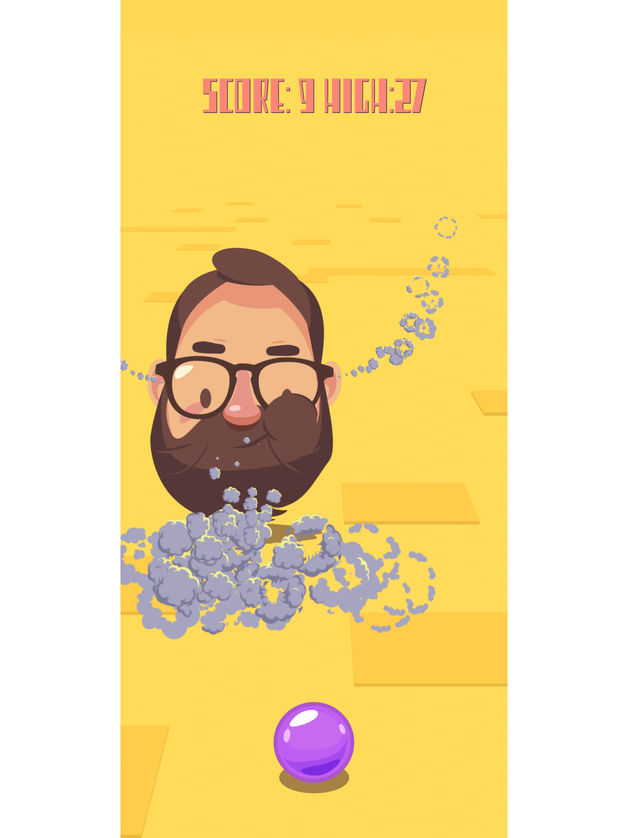 iTunes Description
This candylicious game contains:
– Simple controls
– Amusing sound effects
– Quick gameplay
– Sweet taste
Forum Thread: Feed Johan Candy (by Pastille)
---
Flip Skater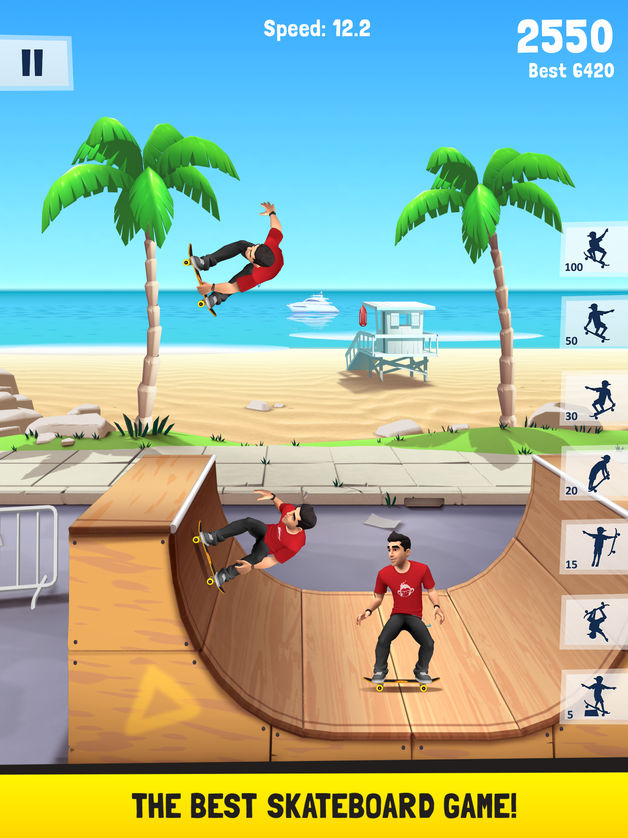 iTunes Description
Skateboard like the Best!

Choose your board and get ready for a thrilling ride on the Halfpipe! Slide down the ramps at high speed to reach outrageous heights and become the best Skateboarder on the Planet!

Travel the globe on the most amazing environments and leave your Skateboarder print all over the World! Do amazing tricks – Nose grabs, rocket airs, frontside airs – Beat the highest scores and show your mad skills to the World!
Forum Thread: Flip Skater (by Miniclip)
---
Fumble Fang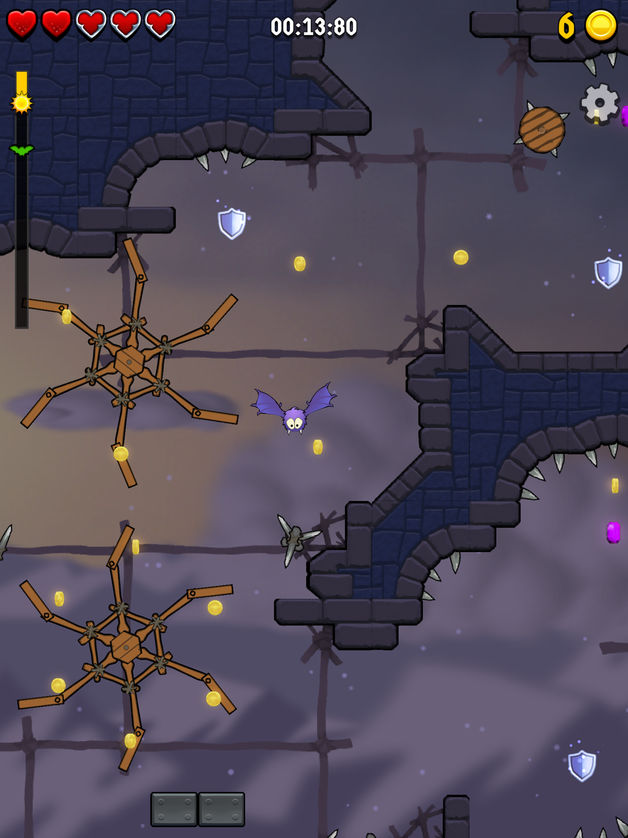 iTunes Description
Fumble Fang puts the player in the role of a bumbling bat who needs help navigating through a series of hazardous obstacles and guiding him to the safety of his coffin before the sun's light scorches his fair skin.
Forum Thread: Fumble Fang (by Fire Giant Entertainment)
---
GrandChase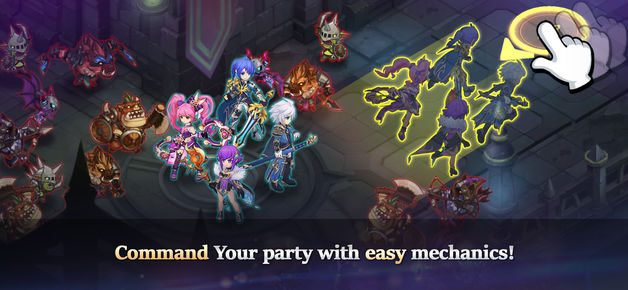 iTunes Description
GrandChase is a gather and slay action packed real time strategy RPG!
The exciting battle changes depending on your choices and controls!
With up to 70 unique heroes!
You can mix and match to assemble your own unique team!
Forum Thread: GrandChase (by KOG co.)
---
Humbug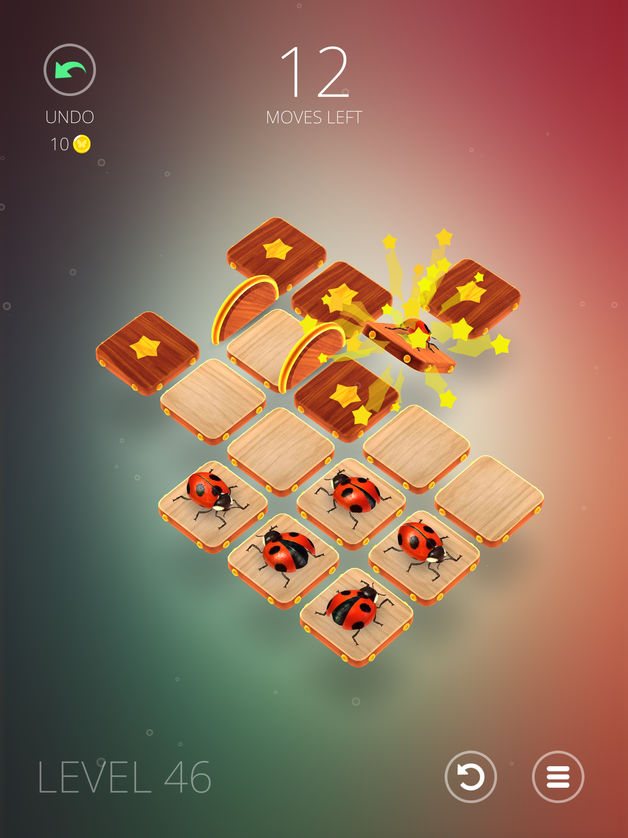 iTunes Description
Take control of the bugs in this unique puzzle game! Swipe them to the stars!

Do you think you're a genius? Play Humbug and find out! It's the hardest and cutest puzzle game around! Humbug features awesome bugs, beautiful graphics, simple controls and many hours of mind-bending gameplay!

You'll meet spiders, snails, grasshoppers and more! Jump, fly and bounce your way to victory!
Forum Thread: Humbug (by Dunderbit)
---
Marching Order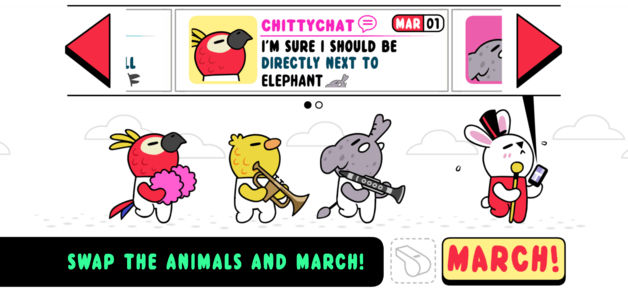 iTunes Description
Take charge of an adorable (but disorderly) animal marching band in this addictive logic puzzle game!

You play as a stressed-out band leader rabbit who's job it is to organise the fussy marching band members into the correct sequence.

Each animal has a particular condition that has to be met before they'll be happy. How do we know what it is? Asking them directly? No! By checking their social media, of course. What a society we live in.
Forum Thread: Marching Order (by SFB Games)
---
Mech Battle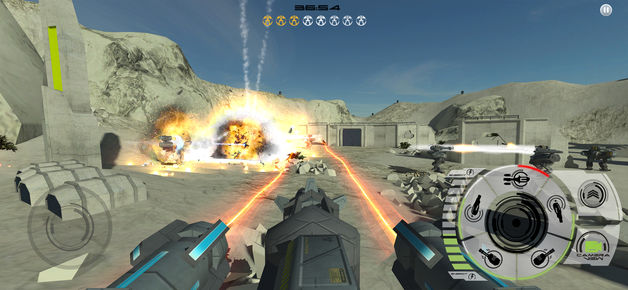 iTunes Description
The year is 2203. The world as we know it has ceased to exist. The Great War has decimated humankind and nearly destroyed the entire planet. The last survivors are now fighting in mighty, fearsome machines, called MECHS, for the ultimate resources and supremacy on planet Earth. Get in and be a part of it!
Forum Thread: Mech Battle (by Djinnworks)
---
Micro Tanks Online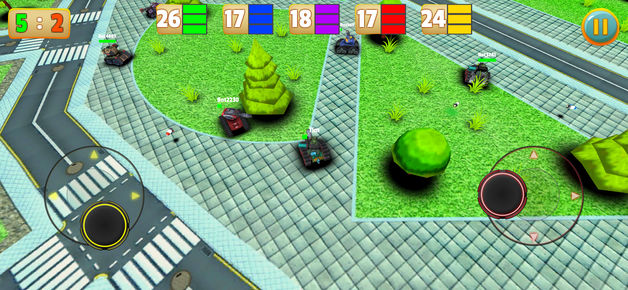 iTunes Description
Micro Tanks Online is a cross-platform online PvP shooter game. Select your tank and play with your friends and other players online!

There are 5 teams in a game with up to 3 players on each team. Join the breathtaking battles on different arenas like city, desert and arctic! Collect power-ups to upgrade your tank and earn stars to unlock new tanks!
Forum Thread: Micro Tanks Online (by Maluvrian)
---
Morels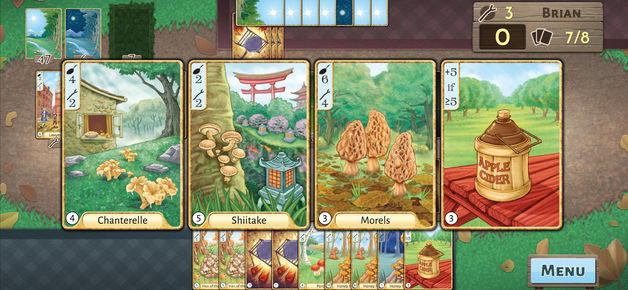 iTunes Description
The official digital adaptation of the beloved card game Morels.
The woods are old-growth, dappled with sunlight. Delicious mushrooms beckon from every grove and hollow with many tasty varieties awaiting the savvy collector. Forage, sautée with butter over the fire, and cook your way to victory!
Forum Thread: Morels (by MOSSBARK GAMES)
---
New Romance of the Three Kingdoms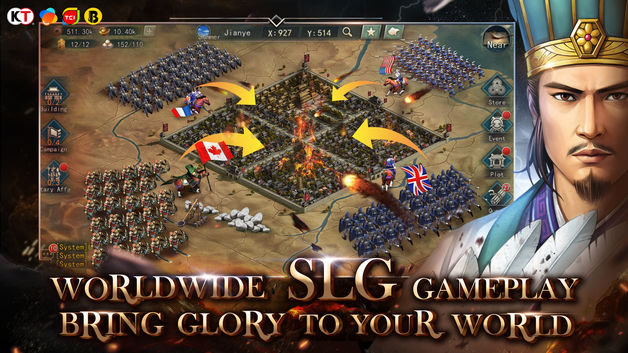 iTunes Description
New Romance of the Three Kingdoms is a 3D real-time multiplayer online strategy game that is based on the Koei Tecmo Games smash hit Romance of the Three Kingdoms XI.This title,licensed by Koei Tecmo Games,is built to continue the classic tradition of this Strategy Battle Game masterpiece series,utilizing strategy as its core design principle.
Forum Thread: New Romance of the Three Kingdoms (by KOEI TECMO/BBGame)
---
Pango Kumo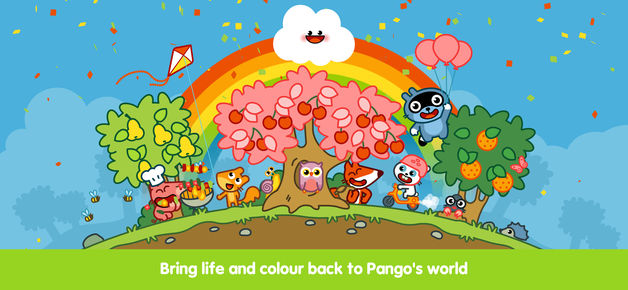 iTunes Description
Become Kumo: a small cloud from Pango's world.

Use your powers of water and fire.
Everything is grey and sad.
But with Kumo's magic you can bring life and colour back to Pango's World!
Forum Thread: Pango Kumo (by Studio Pango)
---
Planet Runners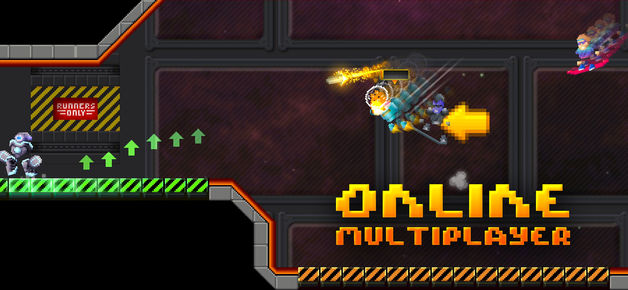 iTunes Description
Race through the galaxy and become one of the best Planet Runners in this cute and chaotic multiplayer game with innovative controls.

ULTRA MEGA SIMPLE CONTROLS
Experience the innovative 3 button control scheme. Enjoy blazing through platforms with fluid movement and unleash crazy ultimate abilities with a single tap!
Forum Thread: Planet Runners (by Happy Doze)
---
Project Charon: Space Fighter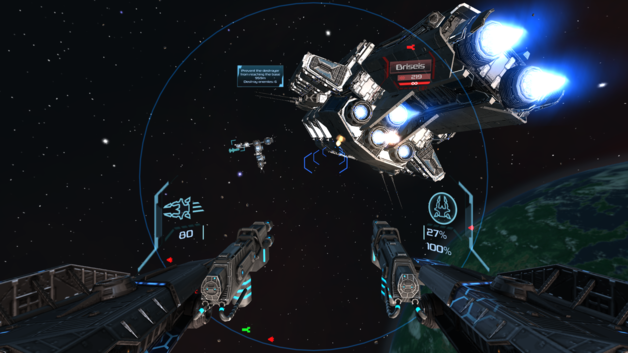 iTunes Description
Get into the cockpit of the experimental starfighter EX-23 in this great-looking and immersive space shooter. This is Project Charon: Space Fighter!

Complete thrilling, diversified missions standing up against drones, enemy fighters, bombers, giant frigates, and destroyers. To defeat the most powerful foes, you will have to upgrade your ship until it becomes the ultimate killing machine.
Forum Thread: Project Charon: Space Fighter (by Home Net Games)
---
Soul Seeker: Six Knights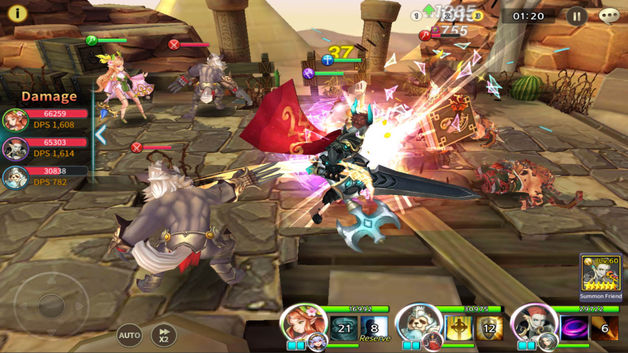 iTunes Description
Get ready for an amazing journey with the charismatic and attractive heroes of Soul Seeker.
Fight the Evil along with the Sixth Order and find the Soulstones to save Hermes!

In the beginning of time, light and darkness collided and the great continent of Hermes rose from the seas. Five gods then protected the world and maintained perfect harmony between all life. But soon, each of them started to crave for power and domination, leading to a terrible war.
Forum Thread: Soul Seeker: Six Knights (by Clegames)
---
Star Trek Fleet Command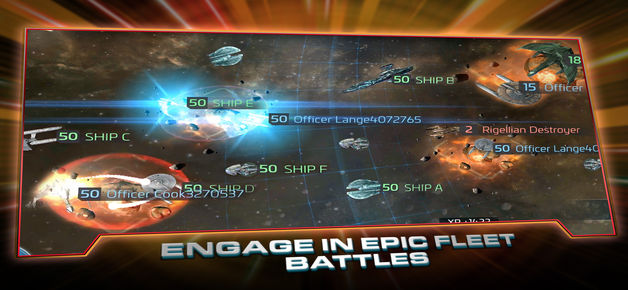 iTunes Description
Welcome to the Final Frontier!

You have the conn! Summon your skills in strategy, combat, diplomacy, and leadership to master the dangerous universe of Star Trek: Fleet Command.

Enter a galaxy on the brink of war as Federation, Klingon, and Romulan forces vie for control of the Alpha and Beta quadrants. Discover an ancient secret that could tip the scales of power forever.
Forum Thread: Star Trek Fleet Command (by Scopely)
---
U.D.I.Y.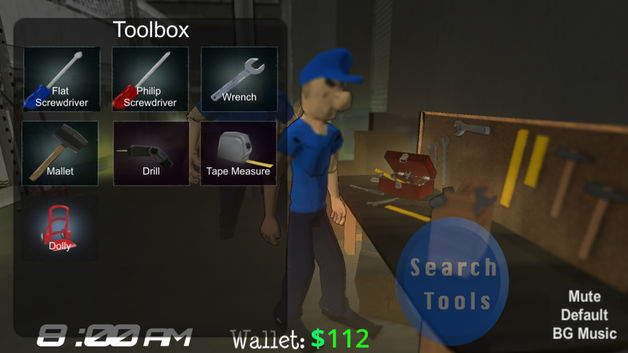 iTunes Description
Can you… Do it yourself?

Welcome to UDIY!
Your objective is to deliver and install appliances to customers around the city with precision and efficiency. Your score will be based on how fast you deliver and install without making any mistakes. Be careful because this isn't as easy as it sounds.
Forum Thread: U.D.I.Y. (by Icuzo LLC)
---
Undisputed Champ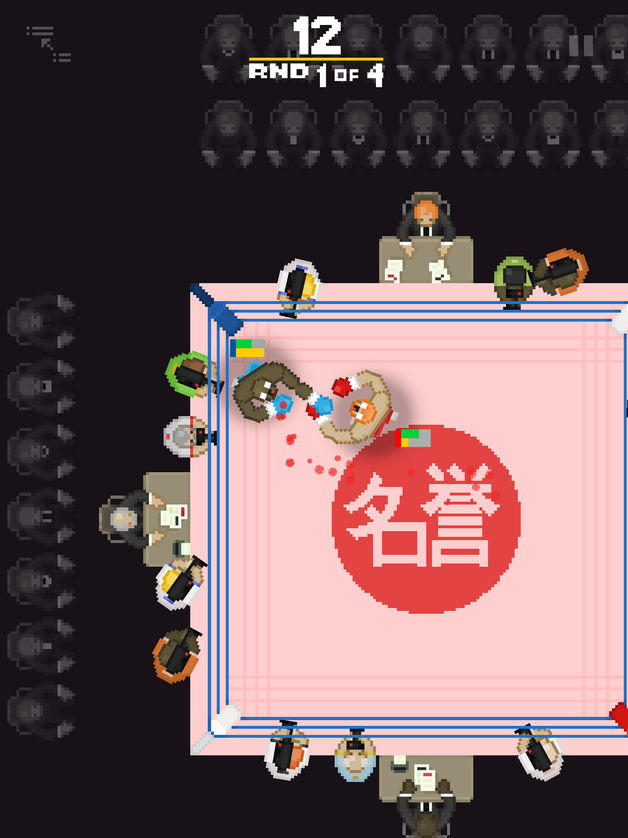 iTunes Description
His face is sweaty, legs weak, gloves are heavy
there's blood on his shorts already, feels unsteady
he's hurting, but on the surface he looks strong and ready
to throw bombs, but his shots keep missing
the title is there for the taking
he could be king, as he moves up, a new contender
choke now and its gone forever
as the rounds go on, a fire rages deep inside of him
he won't quit, until he's Undisputed Champion
Forum Thread: Undisputed Champ (by Colin Lane/FJ Games)
---