Each and every day new mobile games are hitting the App Store, and so each week we put together a big old list of all the best new releases of the past seven days. Back in the day the App Store would showcase the same games for a week, and then refresh those features each Thursday. Because of that developers got into the habit of releasing their games throughout Wednesday or very early Thursday in order to hopefully get one of those coveted features spots. Nowadays the App Store refreshes constantly, so the need for everyone to release all on the same day has diminished. Still, we've kept our weekly Wednesday night format as for years that's the time people knew to check TouchArcade for the list of new games. And so without further ado please check out the full list of this week's new games below, and let us know in the comments section which games you'll be picking up!
---
Bill & Ted's Wyld Stallyns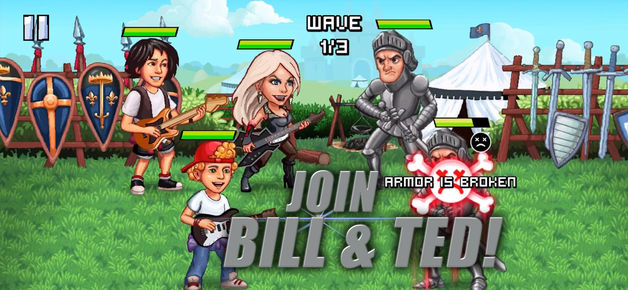 iTunes Description
Whoa! San Dimas 2688 is in ruin…Heinous evil robots. Mysterious mastermind dude. Non-excellent future. Bogus! Use your phone to travel through the Circuits of Time with Bill and Ted and uncover the identity of the mysterious evil mastermind dude who is using an army of robots disguised as historical figures to change history and rule the world. Battle robots and their henchmen in this turn-based Action-RPG filled with the most triumphant friends from Excellent Adventure and Bogus Journey like Mrs of Arc, Neapolitan and Death! Only you can help restore the most excellent timeline, dude!
Forum Thread: Bill and Ted's Wyld Stallyns (by Built Games)
---
Black Paradox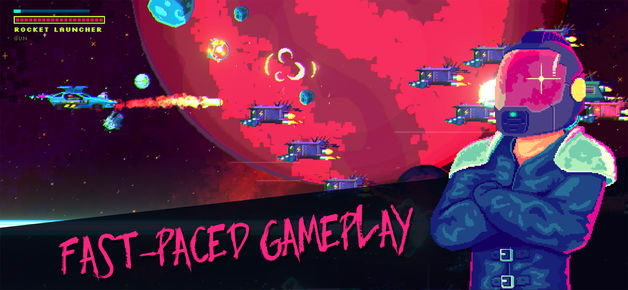 iTunes Description
Play as Black Paradox, a bounty hunter capable of traveling through time by manipulating energy produced by black holes.
Help him defeat the Hellraisers and its 7 leaders, the most ruthless criminal organization in the galaxy.
Use hordes of different weapons, upgrades and drones to succeed in your quest!
Forum Thread: Black Paradox (by Tiny Games)
---
Blocktactic HD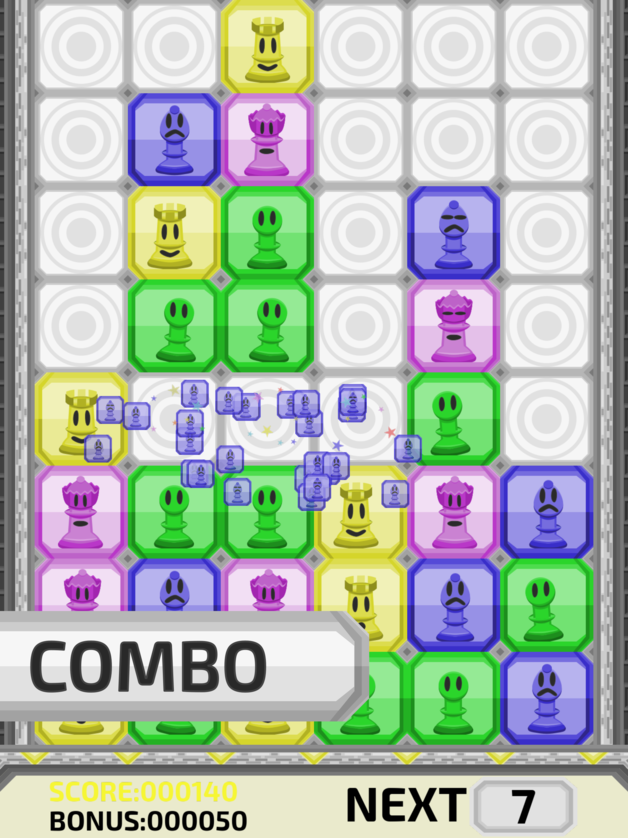 iTunes Description
Merging together mechanics from block drop and match-3 style games, Blocktactic HD is the ultimate easy to learn, hard to master challenge. Every turn there are many potential moves available on the shifting board, it's down to you to decide the best ones.
Forum Thread: Blocktactic HD (by A To Play)
---
Bounce Back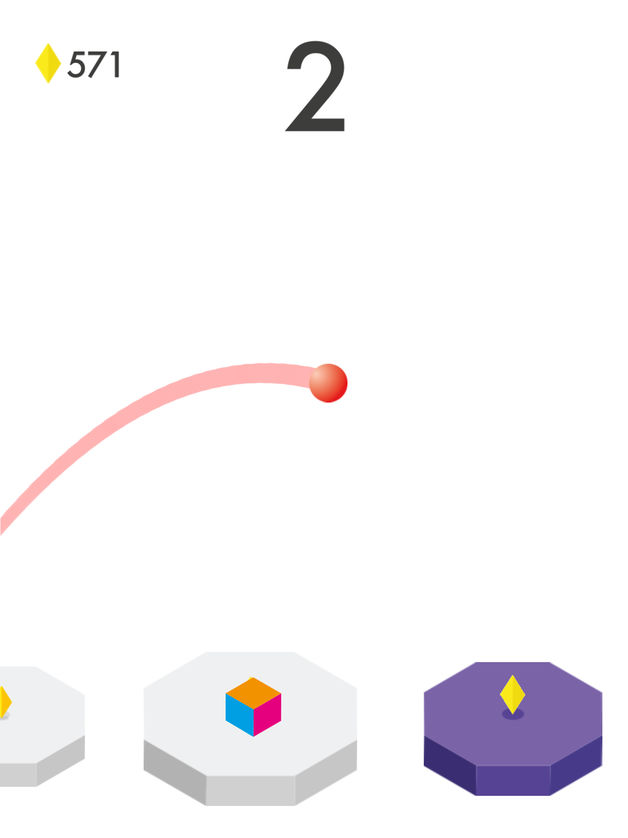 iTunes Description
A simple, addicting game where you need to bounce backwards to go forwards! How far will you get?

FEATURES:
• Simple One Touch Gameplay
• Unlock Additional Balls
• Daily Rewards
• Haptic Feedback
• Endless Levels
Forum Thread: Bounce Back (by Dead Cool Apps & Appsolute Games)
---
BRIX! Block Blast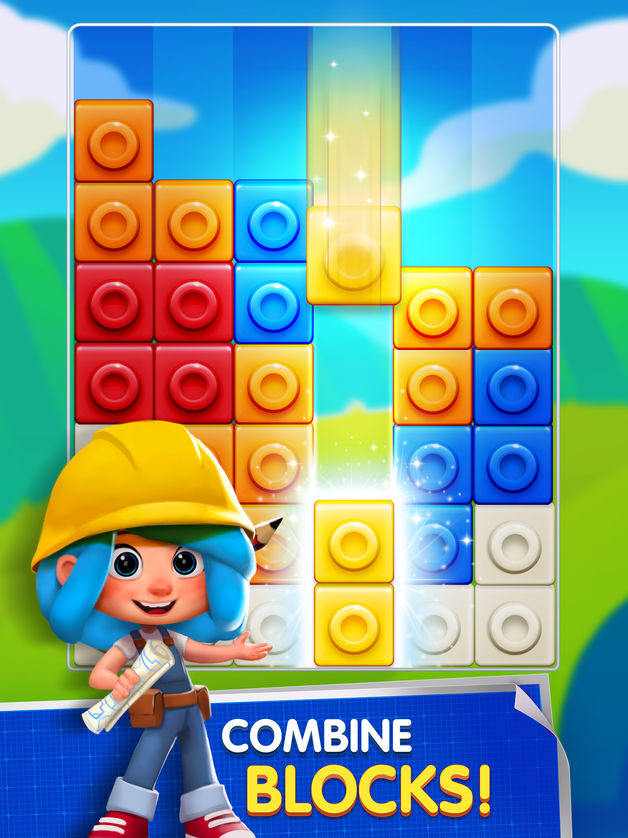 iTunes Description
Are you looking for a new and fresh gameplay experience? Welcome to BRIX! Block Blast, the most fun puzzle adventure ever! Follow Brixie in her travels around the world, drop & match blocks and rebuild the most iconic monuments and buildings on earth!

The World of BRIX is different from the rest. It's made completely out of colorful blocks! However, most of them are trapped in boxes, so you'll have to help free them. Visit different places, clear every level and free tens of cubes to rebuild every landscape!
Forum Thread: BRIX! Block Blast (by Genera Games)
---
Coal Burnout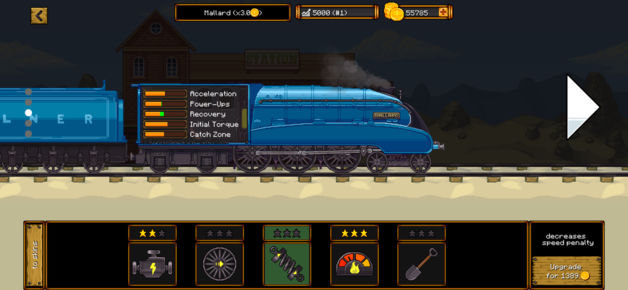 iTunes Description
Beat your competition in Multiplayer PVP by establishing a quick get away. In Coal Burnout, you'll be able to upgrade and use a variety of trains to beat your competition. Get Coal Burnout today!
Forum Thread: Coal Burnout (by Dmytro Ivanov)
---
Doves of War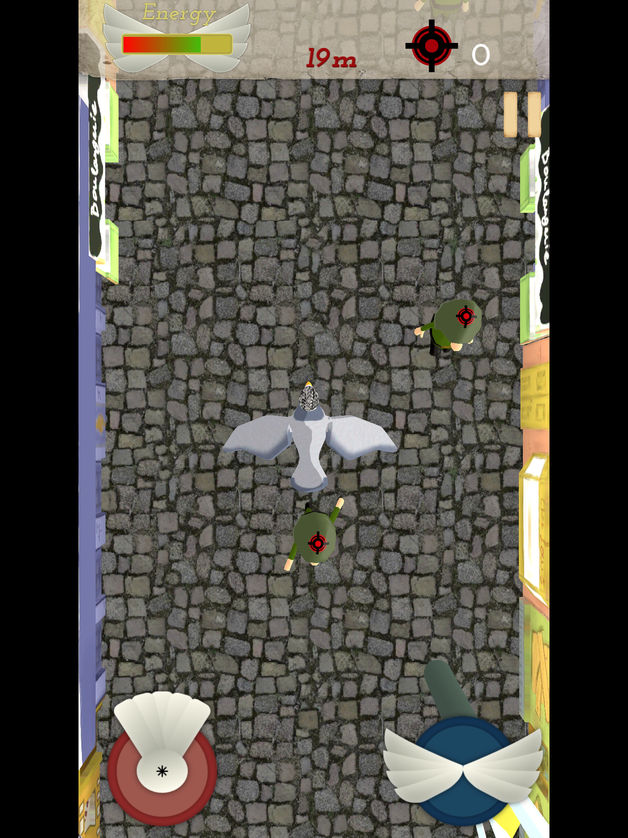 iTunes Description
The country of Phrance is invaded by the evil Shmazies, but the Birds of La Résistance are about to show them who's boss! Poop on your enemies!
Forum Thread: Doves of War (by C-Support)
---
Dunk Tower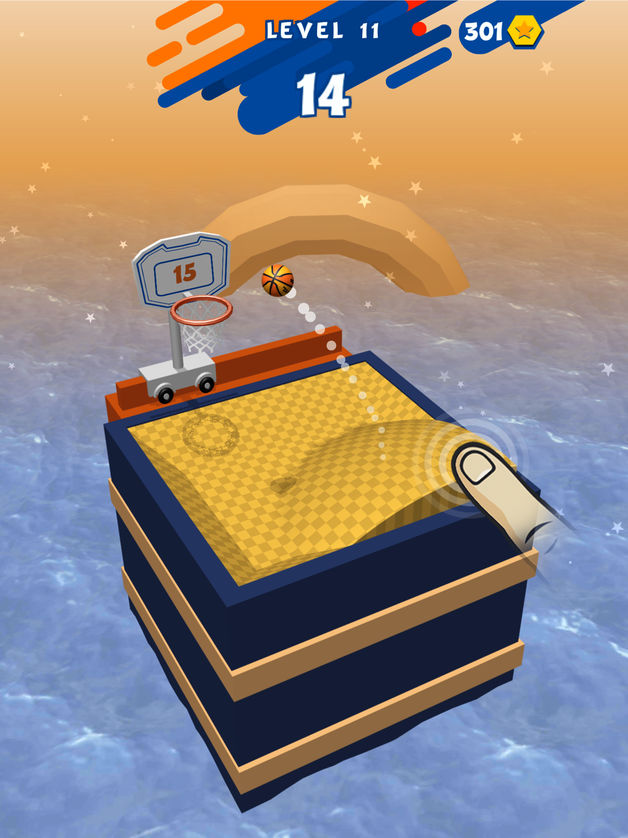 iTunes Description
Do you like basketball games? Do you like casual games?

Then find the two together in Dunk Tower! An incredible, challenging and addictive game!

Score baskets and overcome the challenges before the water covers your tower!

And more, have you thought about play basketball with a soda or a barrel? Collect all crazy skins for your basketballs!
Forum Thread: Dunk Tower (by Funit Games)
---
Endless Archery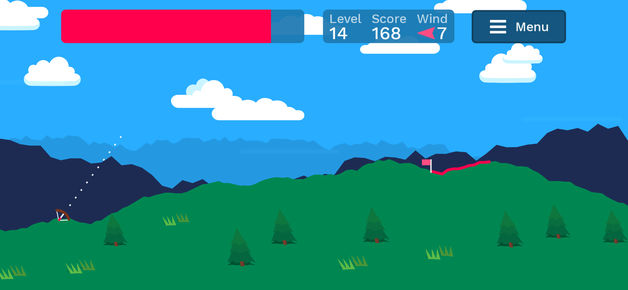 iTunes Description
The arcade archery game you never knew you needed! Hit the target area to advance your journey through this colorful world. No loading – each level seamlessly blends into the next!
Forum Thread: Endless Archery (by Evan Barger)
---
Fine Artist Color the Numbers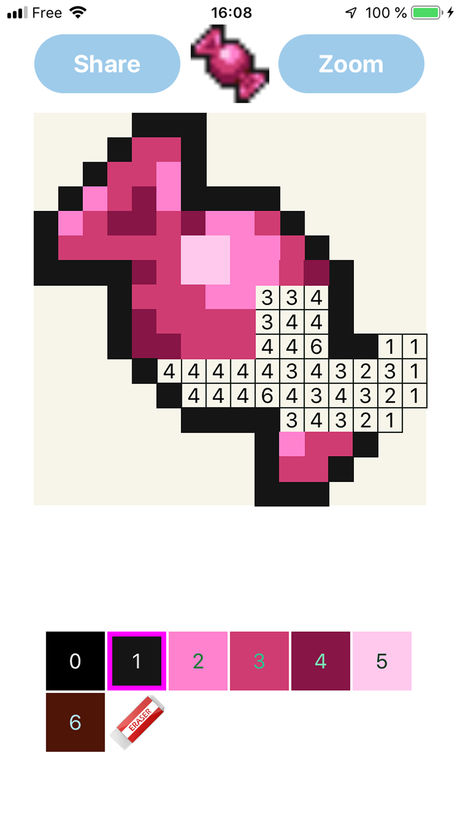 iTunes Description
Draw great pixel arts easily with numbers

Relax yourself with Fine Artist App

Make some great drawings very easy
Forum Thread: Fine Artist Color the Numbers (by JadeGame)
---
Fort Stars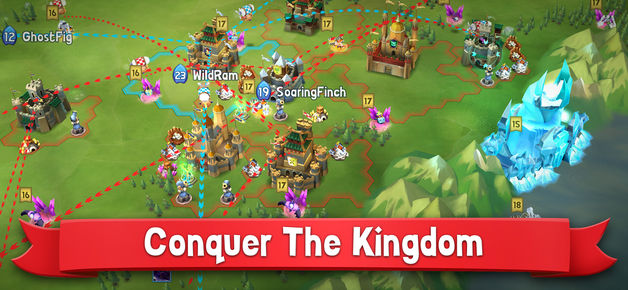 iTunes Description
Welcome to Fort Stars!

ASSEMBLE A LEGENDARY TEAM
* Storm castles and steal treasure all in front of a cheering crowd!
* Go on an awesome warpath by playing special cards that unlock rare abilities!
* Destroy guardians, plunder treasure rooms, smash defences!
Forum Thread: Fort Stars (by PlayStack/Magic Fuel Games)
---
Glitch_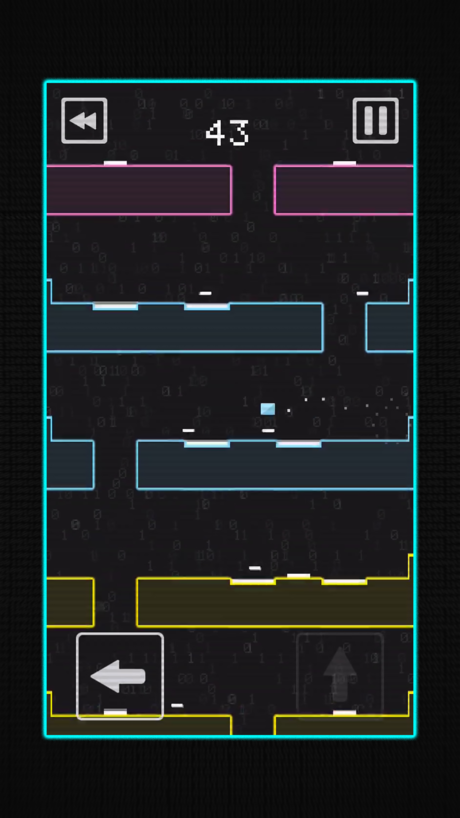 iTunes Description
Need to entertain your toilet-trip? Boring class about Chemistry? Proving your friends who's the best?
If you have one of those problems, look no further, you have got the solution in front of your eyes: Glitch! The (not so) revolutionary game about… pretty much nothing, simply having fun!
Forum Thread: Glitch_ (by Andrea Paci)
---
Goalkeeper Practice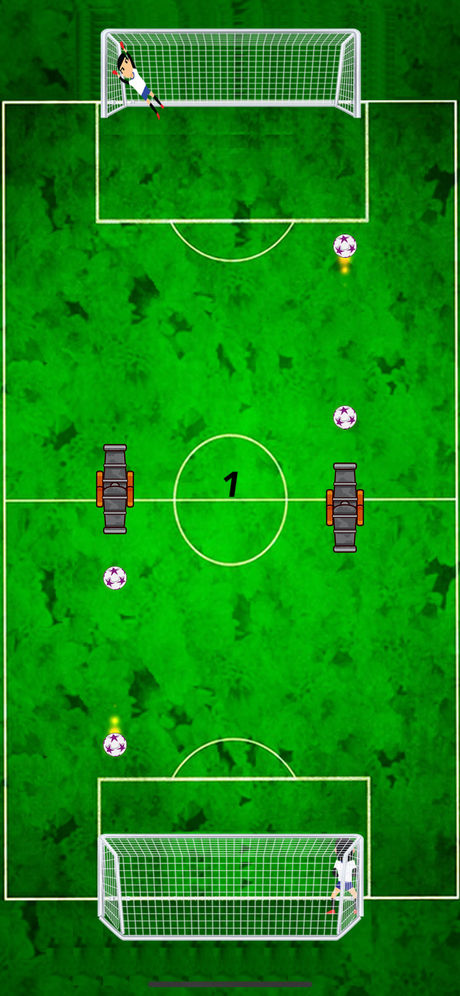 iTunes Description
Goalkeeper Practice is a game of hand-eye coordination and hair-pulling action! Your goal is to help the goalkeepers catch as many balls as possible, it's a lot harder than it seems!
Forum Thread: Goalkeeper Practice (by Andrei Siclovan)
---
Golf Peaks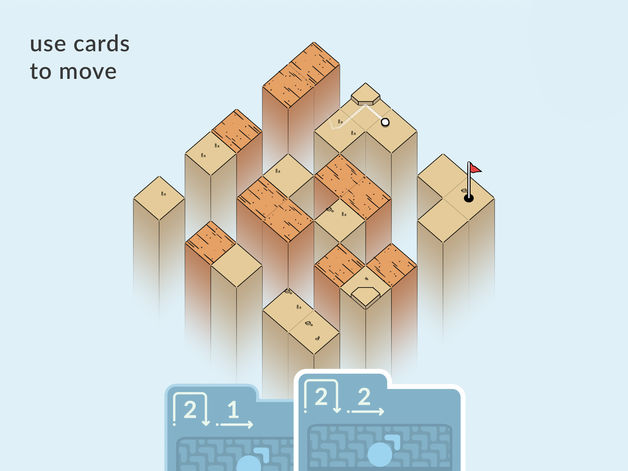 iTunes Description
Golf Peaks is a tiny puzzle game where you climb mountains by playing golf. Use cards to move the ball, solve over 70 handcrafted levels and conquer the summits!
Forum Thread: Golf Peaks (by Lukasz Spierewka)
---
Harmony: Music Notes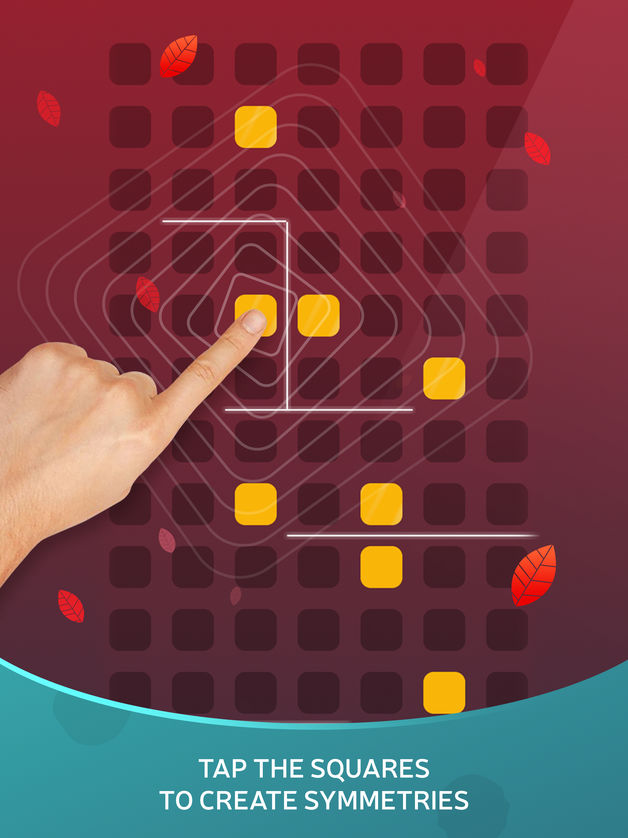 iTunes Description
Harmony is a brainteaser puzzle game merging artistic features and addictive gameplay where you need to tap the squares to create beautiful symmetries. Every piece you tap will produce a music sound, providing the illusion that you are truly playing piano.

Your mood will change while you wander through 24 different worlds and solve more than 1000 levels! Soothing music and smart symmetries will create a top environment and will not let the real world elements spoil this amazing sense of harmony.
Forum Thread: Harmony: Music Notes (by Infinity Games)
---
Helium Heights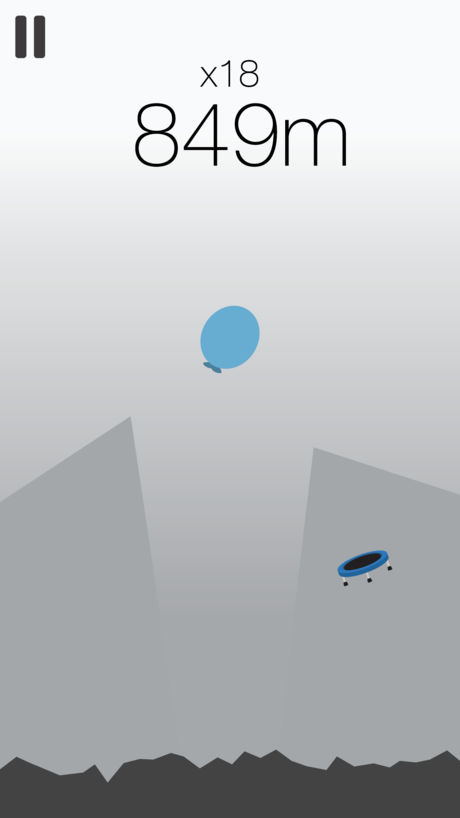 iTunes Description
Challenge your friends with the game-ified version of the childhood classic: Keep the Balloon off the Ground!

The goal is simple: don't let the balloon touch the floor. Well, that and keep it away from the darts… while also trying to get as far as possible and earn as much money as you can… and of course doing whatever it takes to beat your friends.
Forum Thread: Helium Heights (by Jake Laherty)
---
Hexanome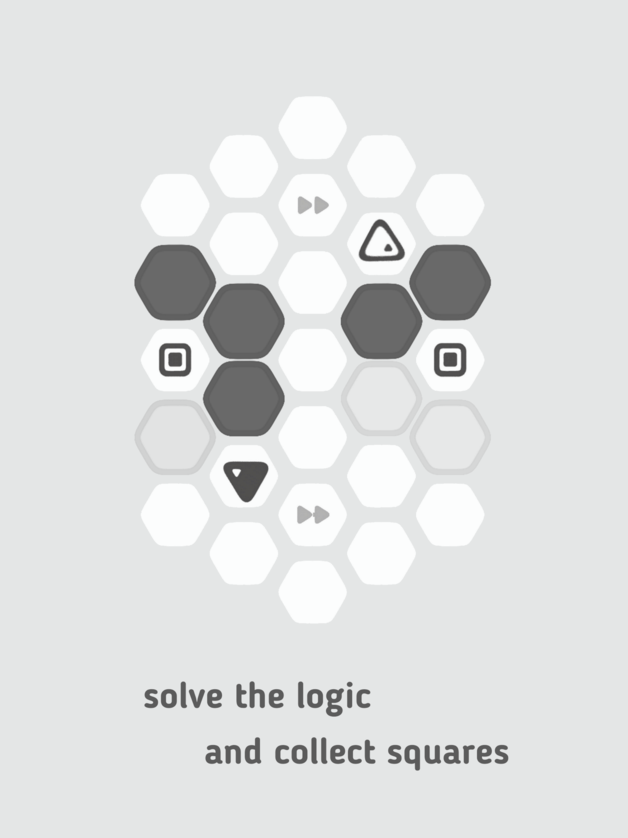 iTunes Description
Hexanome is a sequel to previous puzzle Hexa Turn. After breaking the triangle's solution with Hexa Turn, this time you will need solutions as AI tries to block your path.

Can you outsmart the AI again?
Forum Thread: Hexanome (by Wonderkid Development)
---
Hyper Sentinel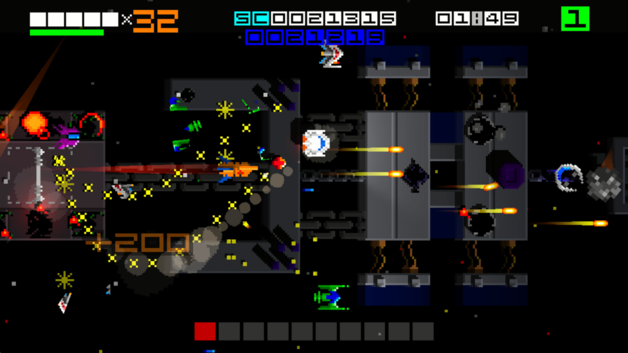 iTunes Description
A face-melting, pixel-pumping arcade shoot 'em up featuring awesome power-ups, epic boss battles and spectacular effects. Blast into battle against giant space destroyers in Arcade Mode, tackle endless waves of enemies in Survival Mode and face off against epic level guardians in Boss Run mode.
Forum Thread: Hyper Sentinel (by Huey Games)
---
Let's Swing
iTunes Description
Swing high and fast, be swift and manage your way through the obstacles, score high and challenge your friends in this fast-paced action swing game. Rich visual effects and addictive gameplay mechanics will keep you engaged.

One-handed easy-to-learn controls let you touch the screen to swing and let go and flick to gain speed. How far will you swing?
Forum Thread: Let's Swing (by Squid Squad Games)
---
Magic Orbs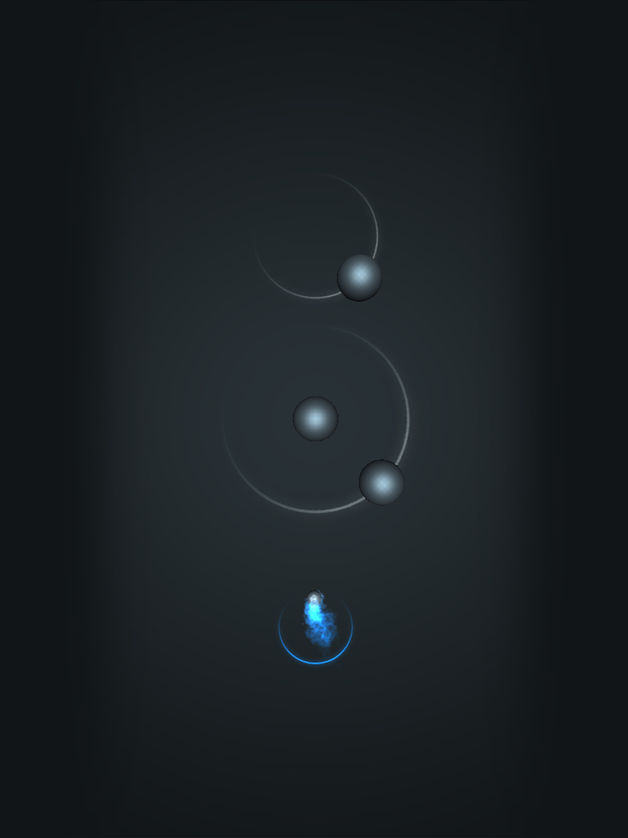 iTunes Description
Puzzle game where you need to figure it out how to explode the orbs to finish the level.

Lot of levels and promising puzzling adventure.
Forum Thread: Magic Orbs (by TAN DIGITAL)
---
Mathuba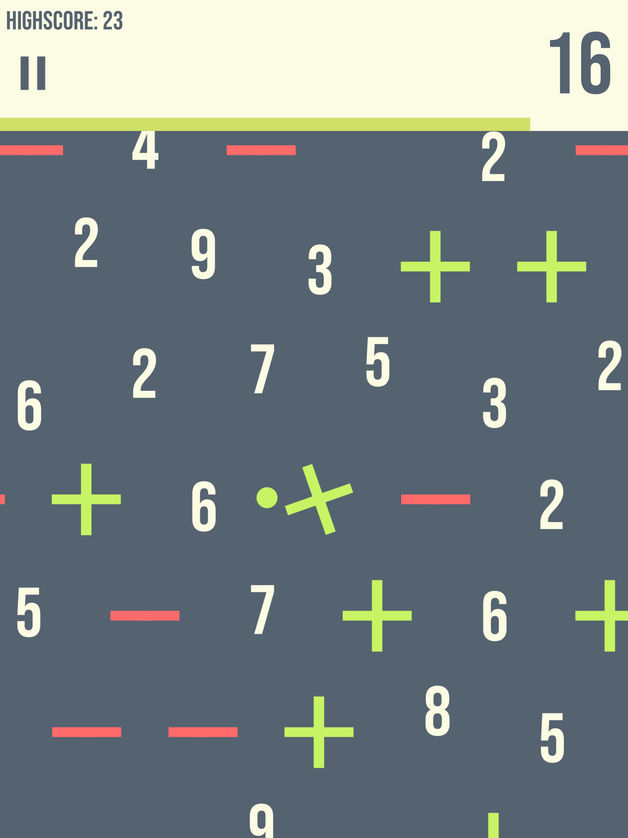 iTunes Description
Experience Math like never before!

Swipe left and right to spin the operands and control the ball. Let the ball touch the plus and add those numbers, but avoid the minus. And if you can't.. better get back to plus.
Forum Thread: Mathuba (by Florian Wolf)
---
Merge Mon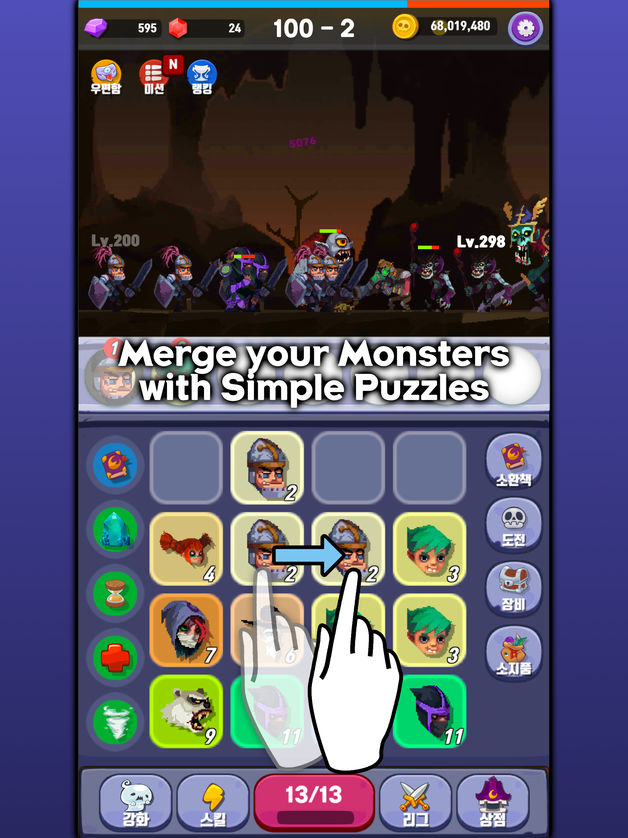 iTunes Description
Idle RPG puzzle game – Merge Monster

A simple RPG puzzle game!

Merge your monsters with simple puzzles and create stronger monsters.
Create your own monsters by merging all kinds of monsters!
Forum Thread: Merge Mon (by EastMoon)
---
Ninja Meow Cat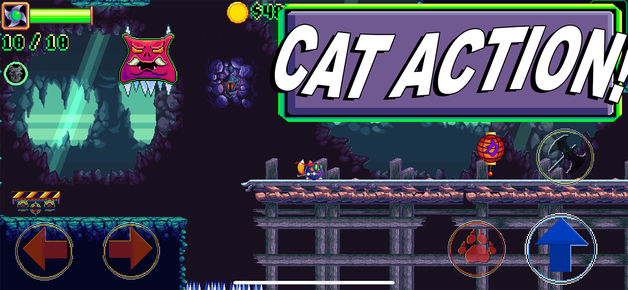 iTunes Description
Summon Mystic Dragons, Travel To Cool Places, From Floating Mountains, To Cyber Future Cities. Slash through 6 levels of hazards, enemies, and huge bosses! Collect Gold To Buy New Abilities!!
Forum Thread: Ninja Meow Cat (by Angel Dorantes)
---
Paintiles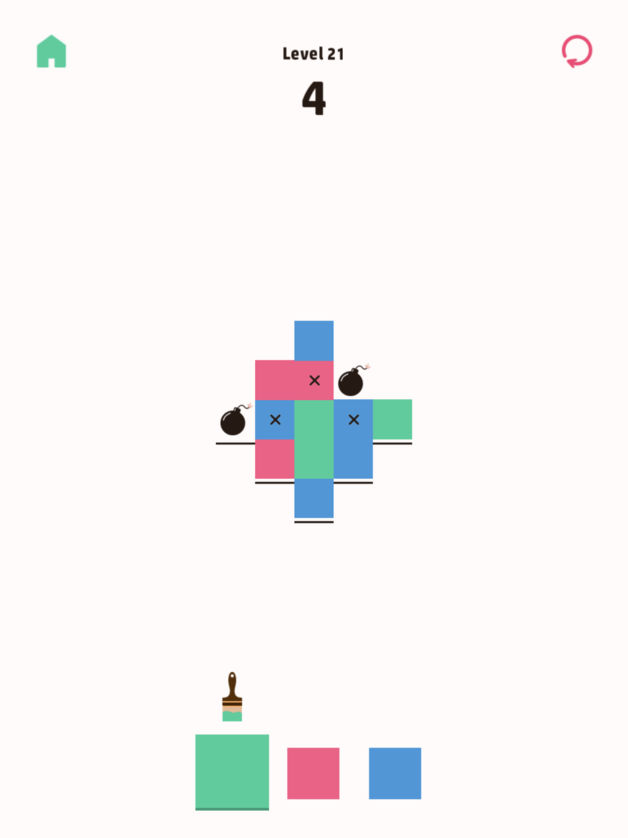 iTunes Description
Paint the tiles to make matches and clear the board.

The game starts simple, you are given three colors to paint tiles with. As you gain the skills necessary to solve increasingly challenging puzzles you're faced with new mechanics – dissolving ground, bombs, rainbow tiles, all of which make you think in new and interesting ways. Paintiles is a must for puzzle lovers!
Forum Thread: Paintiles (by Andrey Spencer)
---
Power Rangers All Stars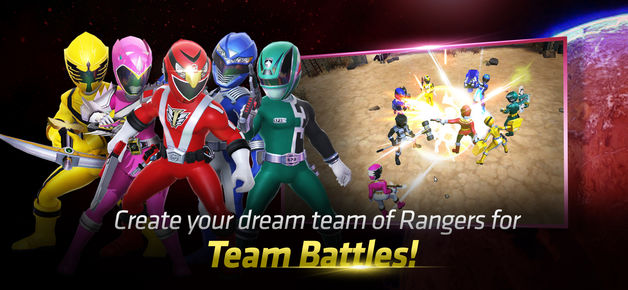 iTunes Description
Join your favorite Rangers in battle! It's your time, Rangers!

Ranger Operators Red, Yellow, and Blue (from Power Rangers RPM) are sent to Corinth, the last inhabited city on Earth, to investigate Venjix activity inside Professor Q's research laboratory. There, they find that Professor Q has opened a dimensional portal in hopes of helping the people of Corinth escape from the incoming Venjix threat. When Doctor K investigates the lab, she finds that the "quantum anchored" portal there leads to parallel dimensions full of monsters!

Ally with Power Rangers from throughout history, create the ultimate Ranger team, and thwart the monsters and their evil machinations!
Forum Thread: Power Rangers : All Stars (by NEXON Company)
---
Rocket Void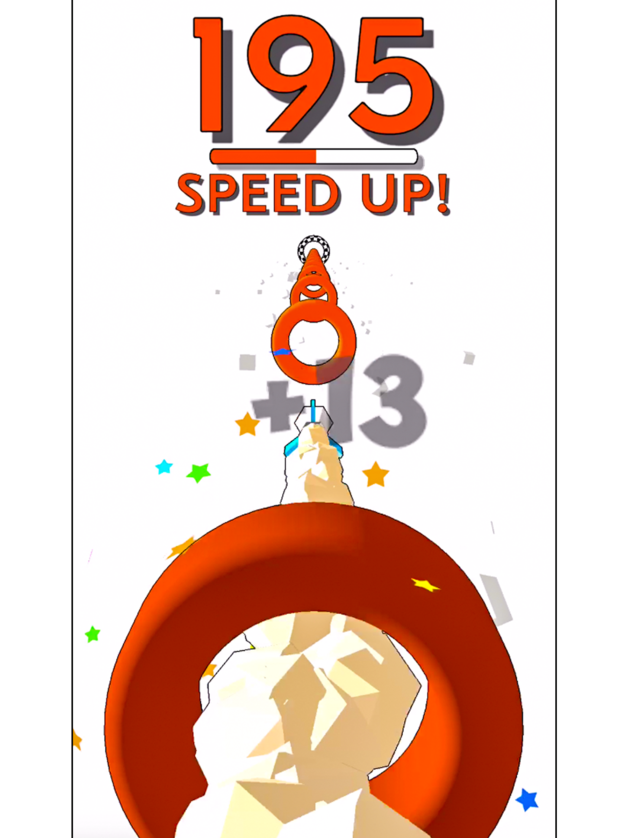 iTunes Description
Rocket Void is a fast paced action game that will keep you playing for hours!

Drag left and right to go through the rings and get some speed boosters to finish the levels in a faster way..

The game has unlimited levels and several amazing color themes.
Forum Thread: Rocket Void (by Benfont)
---
Rotostellar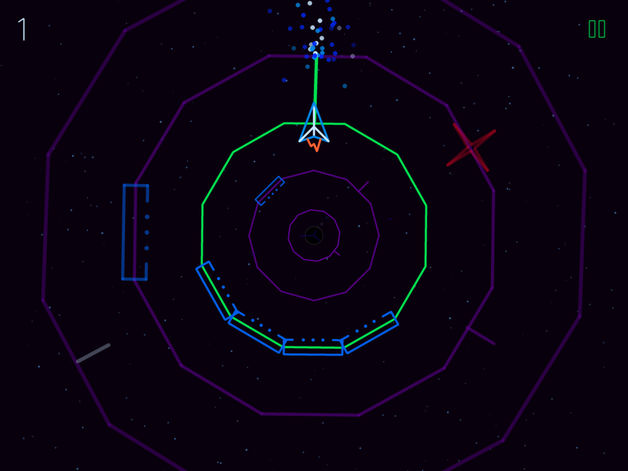 iTunes Description
Control the cosmos and master gravitational time dilation as you endlessly escape falling into a black hole in this vector style arcade game!

A black hole is trying to pull you in. Your ship is equipped with advanced technology that allows it to manipulate the spacetime around it. To escape you must rotate the universe to align rings of time. When the ring of time you currently occupy is aligned with the next outer ring, your ship can warp out. Time runs slower the closer you are to the black hole, but you must act fast or be lost forever.
Forum Thread: Rotostellar (by Zero Page)
---
Serious Scramblers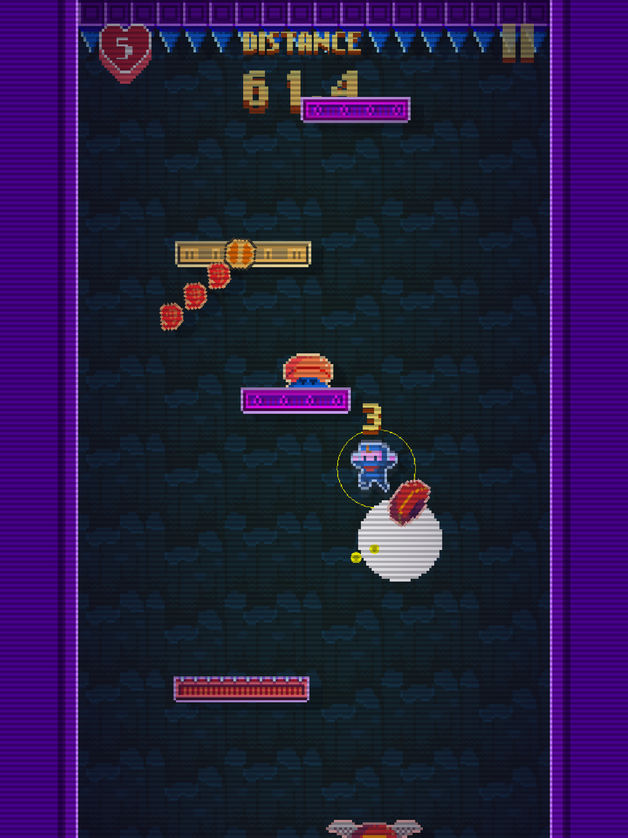 iTunes Description
A seemingly bottomless pit has appeared and bloodcurdling shrieks can be heard from the depths. What lies in the deep? The only reasonable thing to do is to jump in and find out!

Overcome insurmountable odds in this highly challenging jumpless platformer!
Welcome to Serious Scramblers!
Forum Thread: Serious Scramblers (by Yong Kian Chin)
---
Simulacra: Pipe Dreams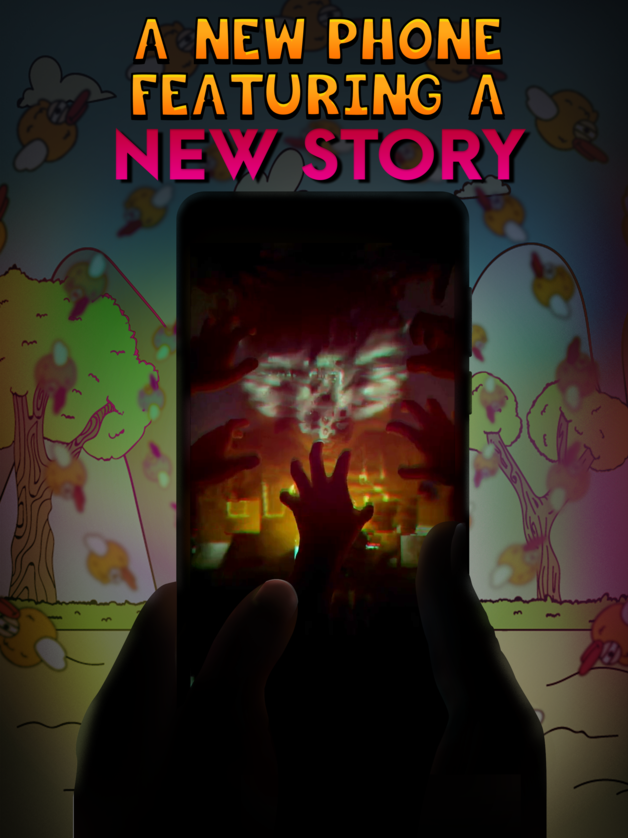 iTunes Description
After downloading a mysterious free game called "FlapeeBird", Teddy finally found an outlet to distract him from his life troubles. But you notice that something is not quite right with Teddy or this creepy game. Will you be able to help Teddy break free – or will the game get you too?

A free spin-off from the SIMULACRA universe, Pipe Dreams tells a new standalone story while staying true to the horror phone simulator genre. You don't have to play SIMULACRA to enjoy this one, but it helps.
Forum Thread: Simulacra: Pipe Dreams (by Kaigan Games)
---
Slydris 2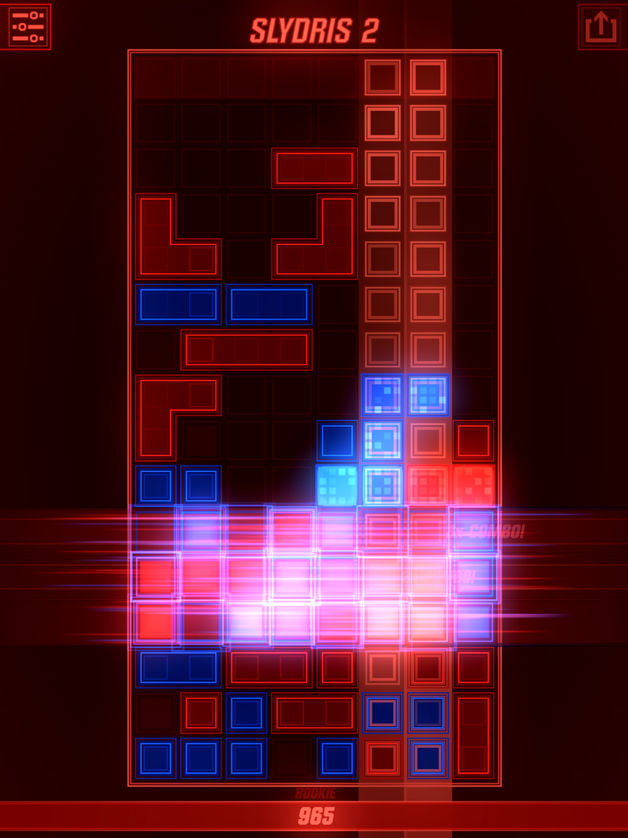 iTunes Description
In 2012, Slydris took the mobile-gaming world by storm, launching to amazing critical and consumer reviews. It went on to win multiple awards, including GameTrailer.com's 2012 iOS Game of the Year award, and ranking as Modojo's #2 iOS Game of the Year, and is Radiangames' most-played game of all time.

Slydris 2 takes the basic gameplay concept of Slydris–sliding blocks left and right and letting them drop into place to create full rows–and refines it into the ultimate line-clearing endless puzzle game designed specifically for a touch screen. Slydris 2's design brings more strategy and variety, and better balance to the Slydris formula.
Forum Thread: Slydris 2 (by Radiangames)
---
Truck Simulation 19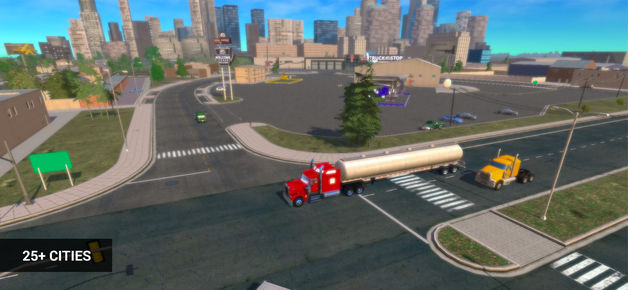 iTunes Description
Transport freight with original trucks by Kenworth and Mack in a huge open world across the United States. Hire drivers, purchase new trucks and expand your business to become the nation's most successful hauler.
Forum Thread: Truck Simulation 19 (by astragon games)
---
Tsuki Adventure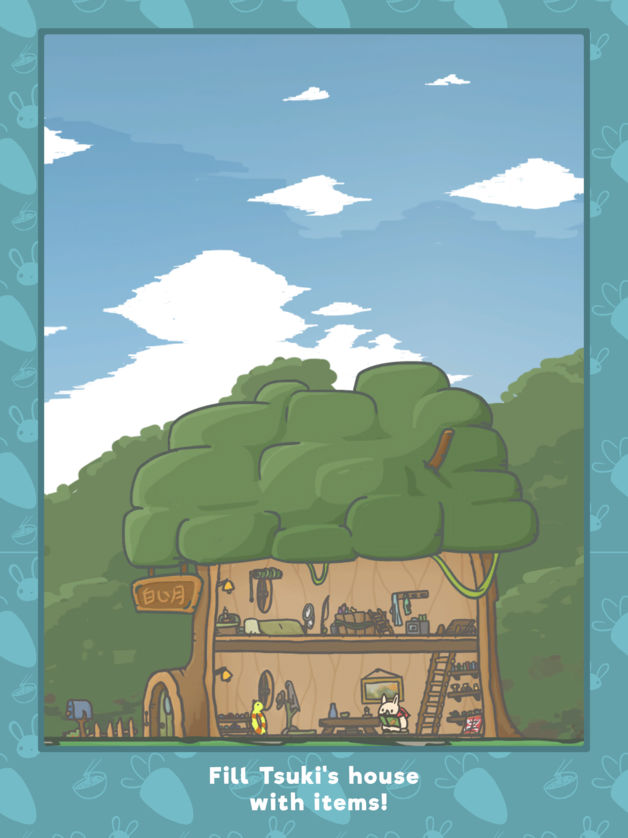 iTunes Description
Tsuki was lonely. A stressful job. A thankless boss. A busy, chaotic life in a noisy city. But one day with the arrival of a plain letter… everything changed for Tsuki.

The letter was from Tsuki's grandfather who had passed away, leaving Tsuki the family carrot farm in rustic Mushroom Village. What a perfect opportunity for a new beginning.

Now, here in the countryside, away from all the noise and stress of a former life, Tsuki quickly comes to appreciate the simple things.
Forum Thread: Tsuki Adventure (by HyperBeard Games)
---