Xbox Game Pass (Free) is a very interesting service from Microsoft for a variety of reasons. Having a few games given away as part of a subscription isn't new in gaming but Microsoft is basically adding all their first party exclusives and a lot of third party games to the service from day one. This is basically like Netflix for Xbox games. In addition to being able to play the games for free while they are in the subscription, you can even get discounts to buy them and DLC for the games. It is coming to Windows 10 in the near future properly but as of now, the support for games on Windows 10 is limited to a few games that are available in the Microsoft Store. The subscription usually costs $9.99 a month and is available for $0.99 quite often for the first month as a "limited" offer.
While originally released in beta, the full Xbox Game Pass is now available for free on iOS and Android devices worldwide. The sign in process is a little annoying with it using an instance of Safari from within so you can't easily sign in like you would in any native app since the action button on iOS isn't visible. Once you sign in, it shows you your subscription end date as well as lets you properly browse through the full catalogue and queue up downloads super quickly which is awesome. The big advantage here is not dealing with the slow Xbox UI when you want to get anything from the Xbox 360 console that's Backwards Compatible on Xbox One because those games usually require an additional step on the Xbox One.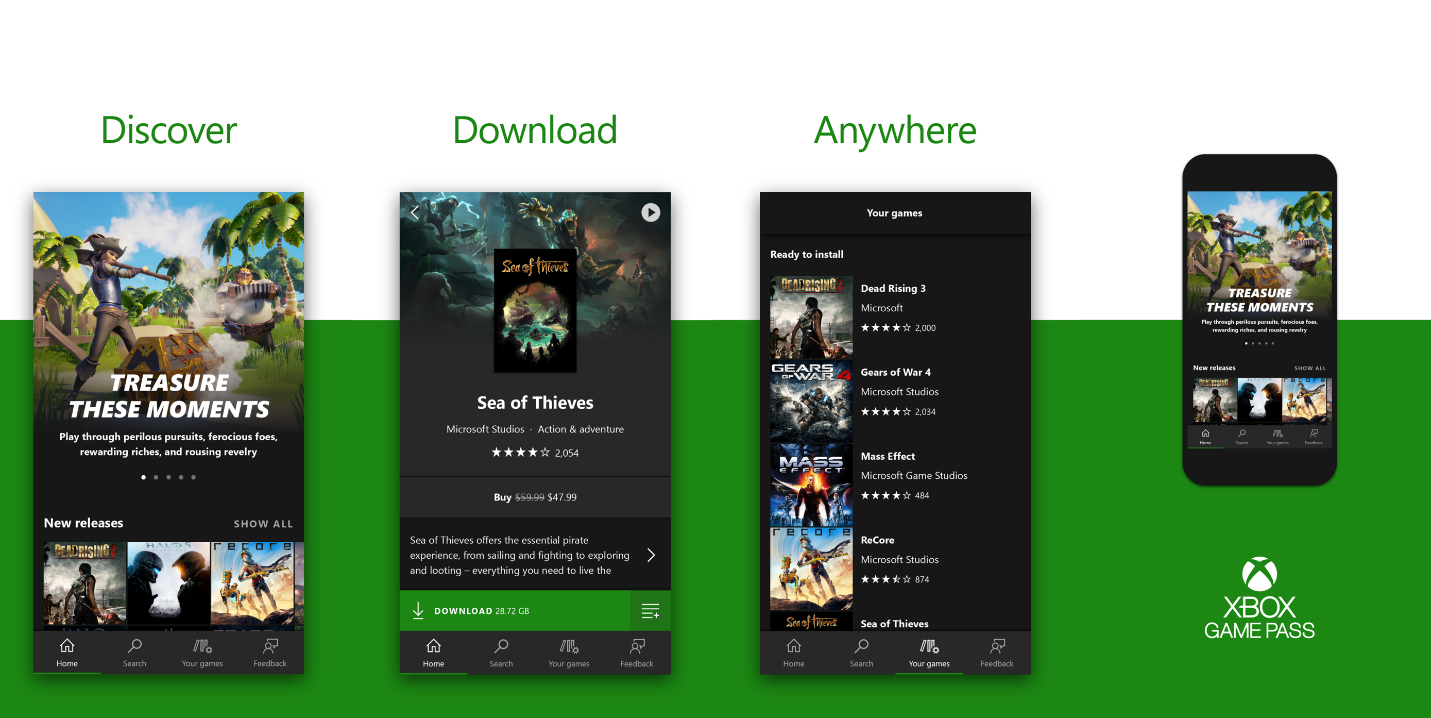 Microsoft's mobile apps for both Xbox and now Game Pass are miles above what Sony and Nintendo offer in terms of iOS apps. Download the Xbox Game Pass app on iOS here and Android here.