If you've got an Xbox One and/or a Windows gaming PC, the Xbox Game Pass is one of the better deals in gaming right now. Basically, you pay $9.99 a month and you get access to a surprisingly decent library of games you can just play for free. Sea of Thieves, Rocket League and Fallout 4 are my favorites, but there's tons of stuff on there that you can play with your subscription. Well, to make interacting with Xbox Game Pass easier, Microsoft is kicking off a beta test for the Xbox Game Pass companion app.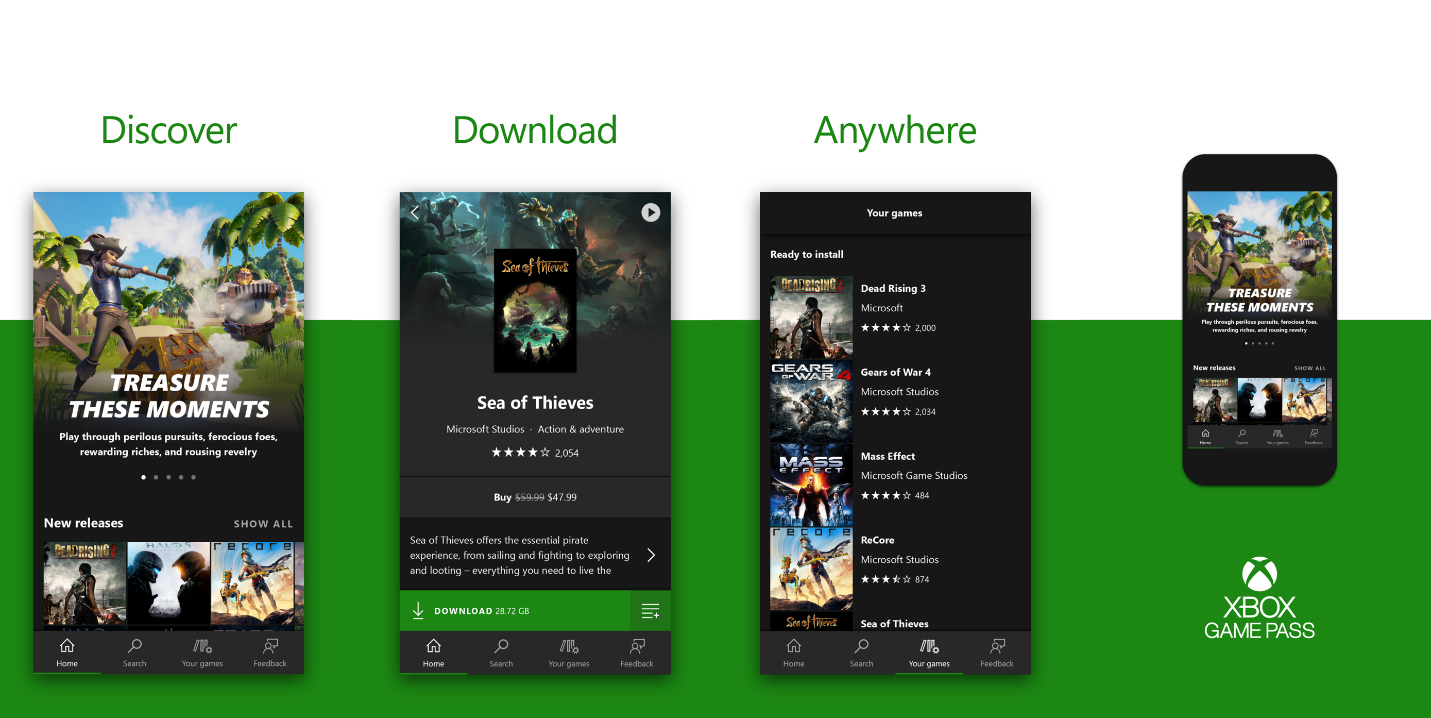 It sounds like the app it going to work a lot like the Steam Mobile (Free) companion app that lets you browse the Steam store and other things like that. The Xbox Game Pass app will also allow you to start downloads, so when a new game hits the service and you're at work or something you can have the game downloaded and ready to go when you get home remotely. That seems like a pretty killer feature, particularly with how huge modern games are.
If you're interested in the beta, you can sign up for both iOS and Android. Additionally, they're kicking off a promotion where if you're not a Xbox Game Pass member yet you can get your first month for $2, and a second month for free.