We're back for another Arena of Valor Weekly Roundup, and this week is bound to be a tad more opinionated than those that came before. With another Elsu delay and the Nintendo Switch version repeatedly under fire for its staggered release schedule and software issues, we've been crawling through the Reddit and Twitter communities for some general insight into how the Arena of Valor playerbase feels about the game's shortcomings over the last few months.
Outside of controversy and figurative day zero warnings, though, be sure to read through to the end for a genuinely exciting cosplay progress report.
Elsu Release Date Continues To Concern and Confuse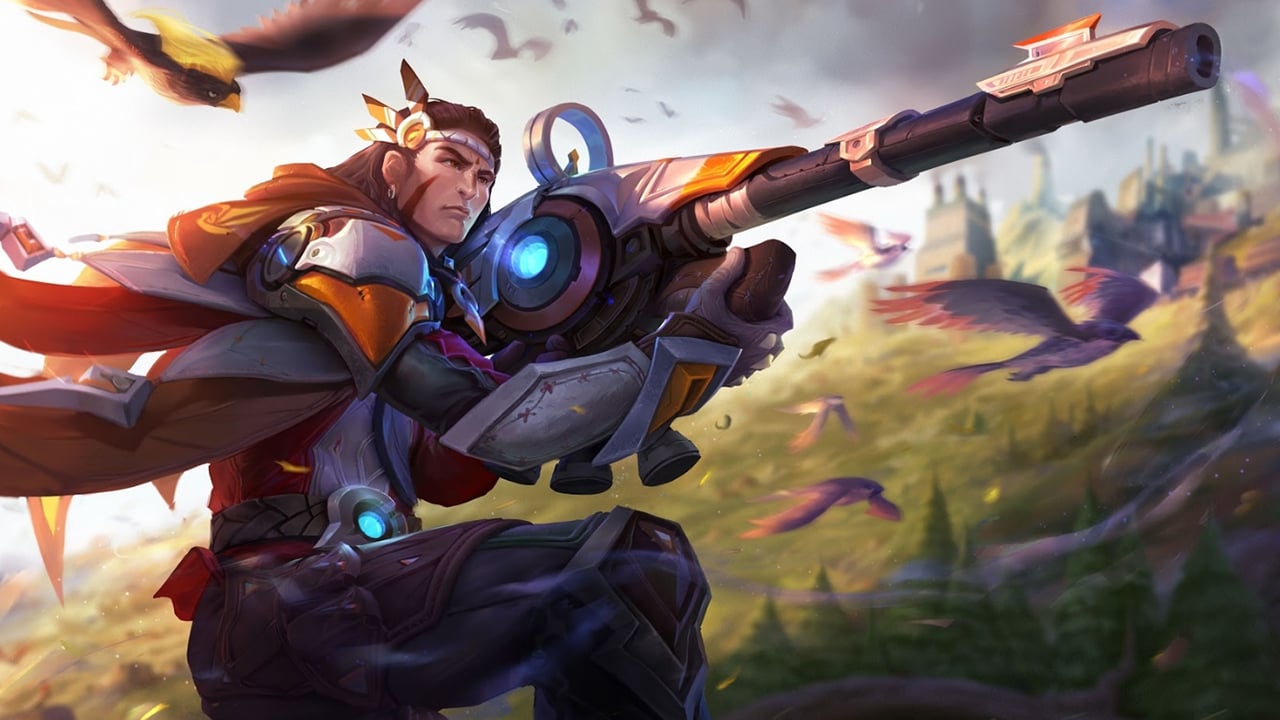 After teasing the release of Elsu, players were ultimately left disappointed by a last minute delay. With little more reasoning that a potential "experience ruining" bug blamed on the character, the delay of Elsu has likely set EU/US character release windows back a few weeks to compensate.
Another Friday has rolled around without the marksmen getting the OK to release, but Tencent did update players on the matter late last night (call it last minute again) to pencil in Elsu for a November 16th tentative release date, meaning nothing is set in stone just yet.
Despite the case of something being better than nothing, Reddit users were quick to question why a simple bug fix is taking more than 3 weeks to iron out given the character released on other regions like India on the original day without any noticeable problems.
As ever, Tencent haven't bothered to detailed the issues in full or answer any of the burning questions and concerns players have been tossing all over social media. With the Sao Paulo playoffs as the International Championship on the horizon, having some players behind the times when it comes to available heroes isn't going to go down well with the wider playerbase, and certainly isn't a good look for Tencent and their plans to make Arena of Valor a staple eSport title.
To make matters worse, those who managed to unlock the character through the new Xeniel's Codex reward are no longer able to use their reward until Elsu is properly enabled in the game. The same goes for Trial Cards.
Xeniel's Codex 2 Adds Another Impressive Skin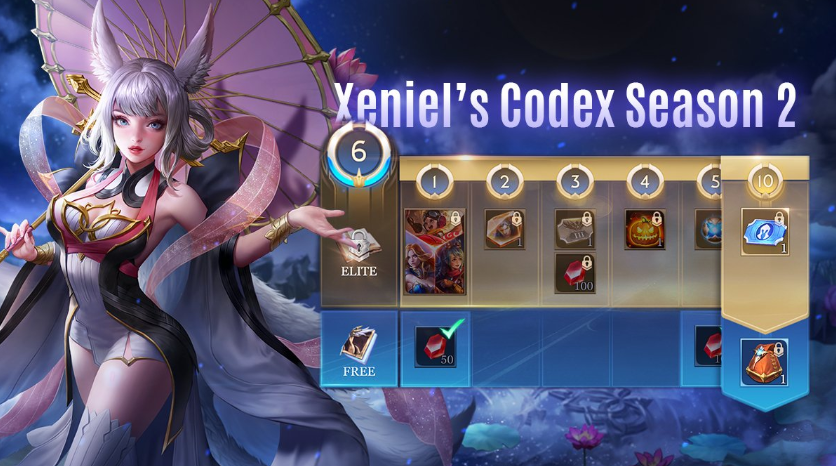 Speaking of Xeniel's Codex, the second season of the freebie reward book is now in-game despite banners suggesting a later release still being planted all over the game.
Xeniel's Codex 2 works just the way as last time. Similar to the current event page and daily battle rewards, players work toward weekly challenges and redeem completed tasks to level up their codex. Each level increase rewards players with goodies ranging from Gold, Gems, and Chest, to even new heroes and skins depending on your luck.
Just like before, anyone can work on Xeniel's Codex, but those who fork out a few extra Vouchers can boost their Codex level, earn bonus rewards with each level, and even unlock a bunch of extra rewards just for making the investment. This season's Level 80 codex reward is nothing more than the new Mirage Liliana skin. Though only paying players are eligible for that one. Money trumps hard work.
Arena of Valor Switch Edition Comes Under Fire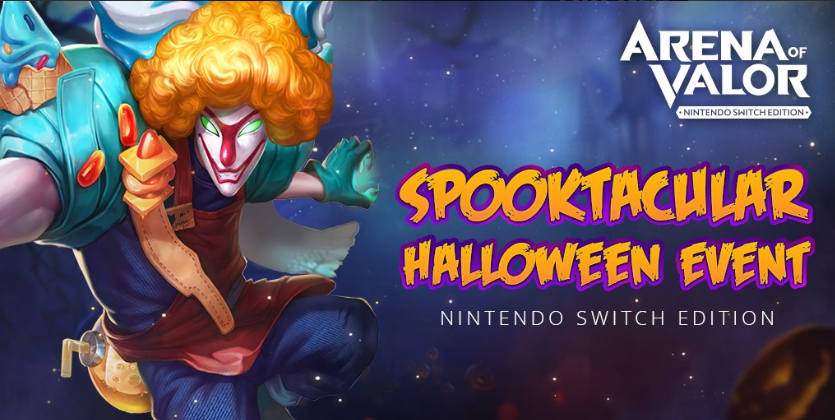 There's a lot going on with Arena of Valor on Nintendo Switch at the minute, but it's not all good news for the service. Arriving a year after its initial reveal, crashing issues, AFK player, and a practically ancient patch version left a sour taste in the mouths of AoV players looking to double-dip.
A small patch issued over the last few days did little more than "optimize the crashing issue", but with Reddit users still complaining about the problem, more and more Switch players are beginning to question the quality of the port compared to the mobile client. Paired with increasingly long matchmaking times at higher ranks and the high probability of being paired with players of a far lower rank to compensate, reports of the game being "dead" are often making the front page of the game's more popular community pages.
Regardless of all that, Halloween didn't skip the system – but it was fairly late. From now until the usual weekly reset, Switch players can earn the Murder Clown Mganga skin by slaying a bunch of heroes and minions with the powerful support mage. With an ultimate that rewards a fight full of skill shots, he's a character that suits the Nintendo Switch control scheme more than you'd think.
Is this enough to keep the Nintendo Switch version alive? Probably not. But it's a showing of commitment that might put a few minds at ease. The generous Gold and Gem rewards available might give players enough of a cash injection to try out another hero to keep things interesting.
VickyBunnyAngel Shares Technoblade Butterfly Cosplay Progress
Almost done the major components for Technoblade Butterfly from @arenaofvalor !

Still got lots of tiny details and accessories but I can't wait to show you all the finished costume at Valor Series in Brazil!

Thanks again to @AoVEsports and @ATT for making this possible pic.twitter.com/r408oVrpYI

— Vicky @Blizzcon (@vickybunnyangel) October 31, 2018
We've mentioned cosplayer VickyBunnyAngel a couple of times in the Arena of Valor weekly roundup before, but this is the first time we've been given a sneak peek of her Sao Paulo playoff cosplay outside of the Valor Series YouTube channel.
Showing off work on the wig just last week, it seemed like Vicky had fallen behind on the project with just a little over a week left on the clock to get it ready for the trip to Brazil, but a few image uploads on Twitter have assured us that she's further along than we initially thought.
Technoblade Butterfly is undoubtedly the more elaborate skin she could have selected for the project, but the people's vote secured it as the job to be done. With complex lighting embedded in the outfit, Vicky's prowess with electronics was professionally demonstrated with the soft glow of the chestpiece.
None of the new shots include the wig, so it's hard to gauge how this will look before its planned debut later this month, but with Vicky jetting off to Blizzcon this weekend, we're not expecting to see anything new until the Sao Paulo Playoffs roll around. We're rooting for you, Vicky. And good idea sewing inner pockets to the jacket for your snacks. Everyone needs a dedicated snack pocket.