The idea behind the TouchArcade Game of the Week is that every Friday afternoon we post the one game that came out this week that we think is worth giving a special nod to. Now, before anyone goes over-thinking this, it doesn't necessarily mean our Game of the Week pick is the highest scoring game in a review, the game with the best graphics, or really any other quantifiable "best" thing. Instead, it's more just us picking out the single game out of the week's releases that we think is the most noteworthy, surprising, interesting, or really any other hard to describe quality that makes it worth having if you were just going to pick up one.
These picks might be controversial, and that's OK. If you disagree with what we've chosen, let's try to use the comments of these articles to have conversations about what game is your game of the week and why.
Without further ado…
Pivotol
If you would have told me even a week ago that in the year 2018 I'd be so taken with a matching game that I'd be picking it as our Game of the Week, I would have said you are crazy. Matching games are perhaps the most overdone genre on the planet and it really feels like there's just no gas left in that particular tank. But you know what? Here we are, and Radiangames has done the impossible with their latest release Pivotol ($1.99). Perhaps this is a testament to the genius design of Radiangames who for years showered us with some of the best dual-stick shooters and puzzle games around. Due to the financial difficulty of making mobile games they've been on hiatus for a while, and Pivotol marks their triumphant return.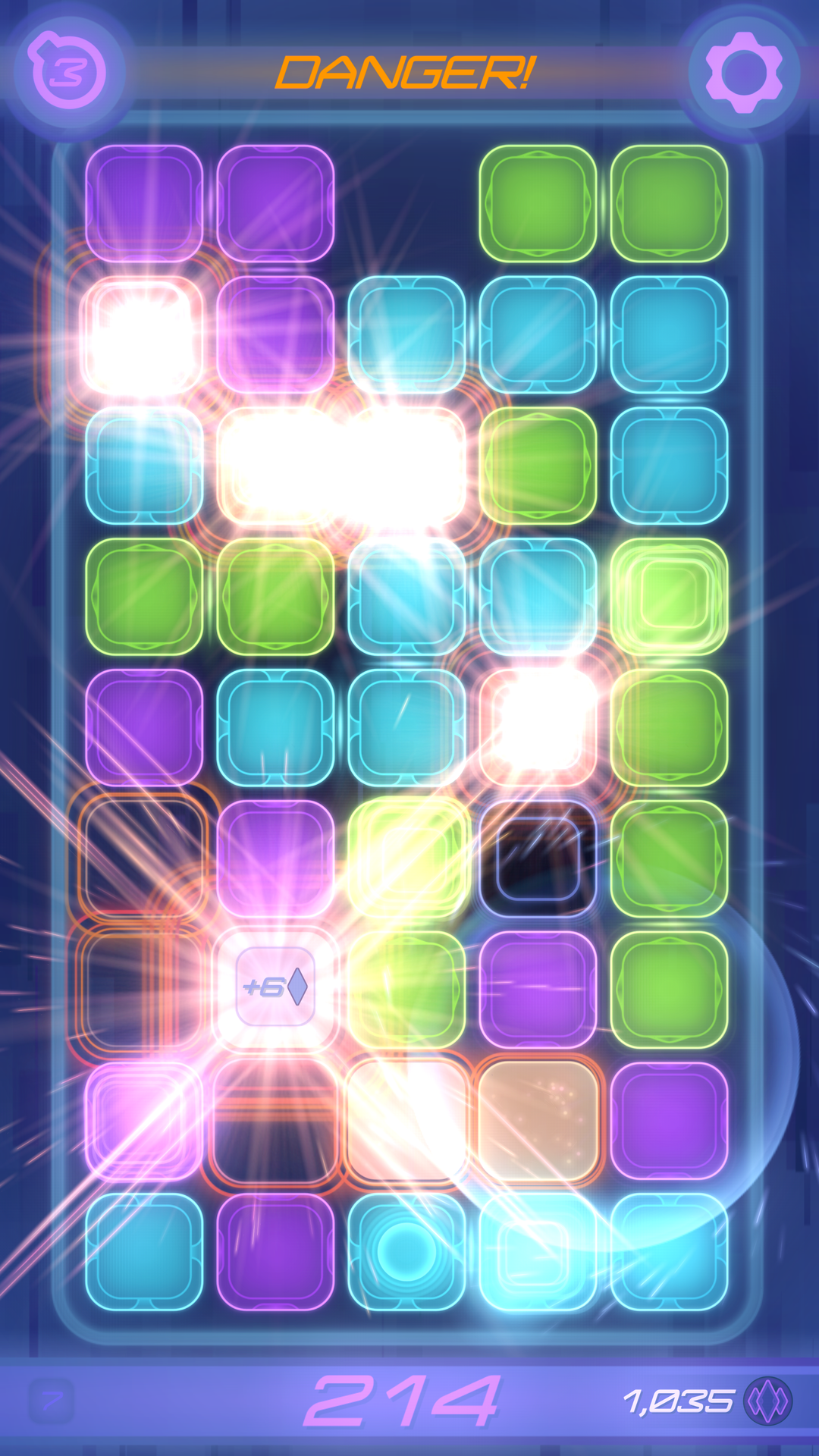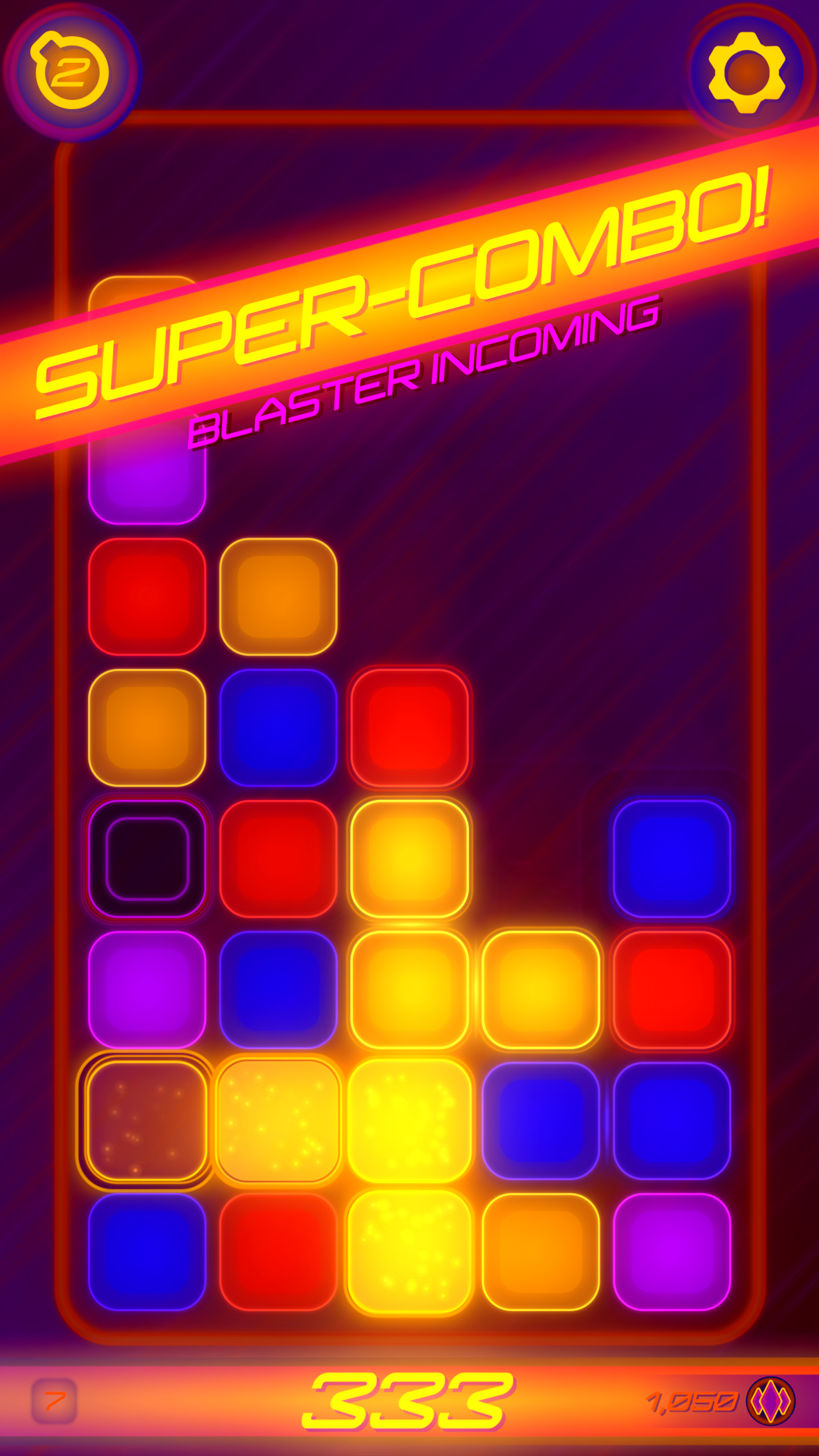 It uses a matching mechanic that I don't think I've ever seen before. Random colored blocks drop from the top and fill up a portion of the playfield to start the game. Rather than swapping blocks or moving columns and rows, you can actually touch the middle point between any four blocks on the board and rotate it to try and make matches of six or more colored blocks, which will remove them from the game. That central point acts as a pivot point, hence the name of the game. This sounds like sort of an insignificant twist on the matching game formula, but it absolutely changes everything.
Truth be told, it's a hard mechanic to wrap your brain around after playing matching games the typical way for decades. Once you get a few games under your belt though, you start to "see the Matrix" and can plan for how to move certain blocks to where you need them and even set up matches that will result in combos by way of futher matches being made once your cleared blocks disappear and the rest of the board slides down. My absolute favorite part about Pivotol is that there's no timer or anything, and so each game feels like a puzzle you can sit there and tinker with or even just stare at for as long as you need in order to figure out the best plan of attack. This was one of the things we loved best about the game in our review from earlier this week.
Pivotol is also a free to play game which is sort of new territory for Radiangames, but for the most part it's unobtrusive. You earn gems through playing which can be used to purchase a bomb at the end of the game which acts like a continue, and of course you can purchase packs of those gems as IAP too. Or you can watch an ad to trigger a bomb continue if you choose. IAP packs also come with bombs that can be activated at any time during play which will also help you remove some blocks and possibly turn a stinker of a game around. Being a high score game there's some concern that those who really spent some dough could build up a huge stockpile of bombs and thus blast their way to crazy high scores, but personally I'm just enjoying the game for what it is and it sounds like there's some tweaking to come to the pay model in the future based on comments from Radiangames in our forums.
All that aside, Radiangames should be commended for coming up with an actually fresh take on the matching game genre in 2018, and Pivotol has already become my go to game for when I just want to pull my phone out and pick and pull away at something for a while. I highly suggest everyone check it out.