A lot has changed in Arena of Valor this week, but the week's changes will feel a little muted if you don't actively keep track of each and every hero skill and stat. That's because the brunt of the October patch stems from character balance changes and a few item tweaks.
There's the new Clone Clash mode for sure, but when all is said and done, it's the standard battle mode you'll be going be to in time. Let's see what else there is to look at.
October Update Arrives!
It's only natural we get this one out of the way. By far the biggest event of each month for Arena of Valor, the October update has been summarized into a handy infographic on the official Twitter page.
Key damage items beloved by marksmen and other fast attacks like Claves Sancti and Slikk's Sting have been adjusted, with additional jungle changes put in place in an attempt to curb the rise of such heroes insta-locking into the Jungle role. As for heroes, just over 30 characters have received balance changes, with one of the biggest being to Ignis, the long-forgotten fire mage.
Lastly, on top of the aforementioned Clone Clash and some changes to the suggested/popular build system, tweaks have been put in place to alter how the MVP accolade is awarded at the end of each match. Maybe we won't see Alice in the top spot time and time again – but we're confident she'll still rank high.
If you need a reason to participate in the new Clone Clash mode, winning rounds and completing certain events will reward Clone Clash tokens. If you're not interested in spending 40 of them on a Dread Knight skin, you can blow every 15 tokens on a Magic Crystal for the Lucky Draw. It's basically free money, and getting lucky could mean unlocking heroes like Marja and Maloch, or scoring rare skins from the Summer Bash, Cybercore, and Prom set.
You can read the full patch notes here, but prepare for a lofty download when you log into the game. For one reason or another, previously downloaded assets like 3D models will be unavailable while the update completes in-game.
Elsu Release Date Teased In-Game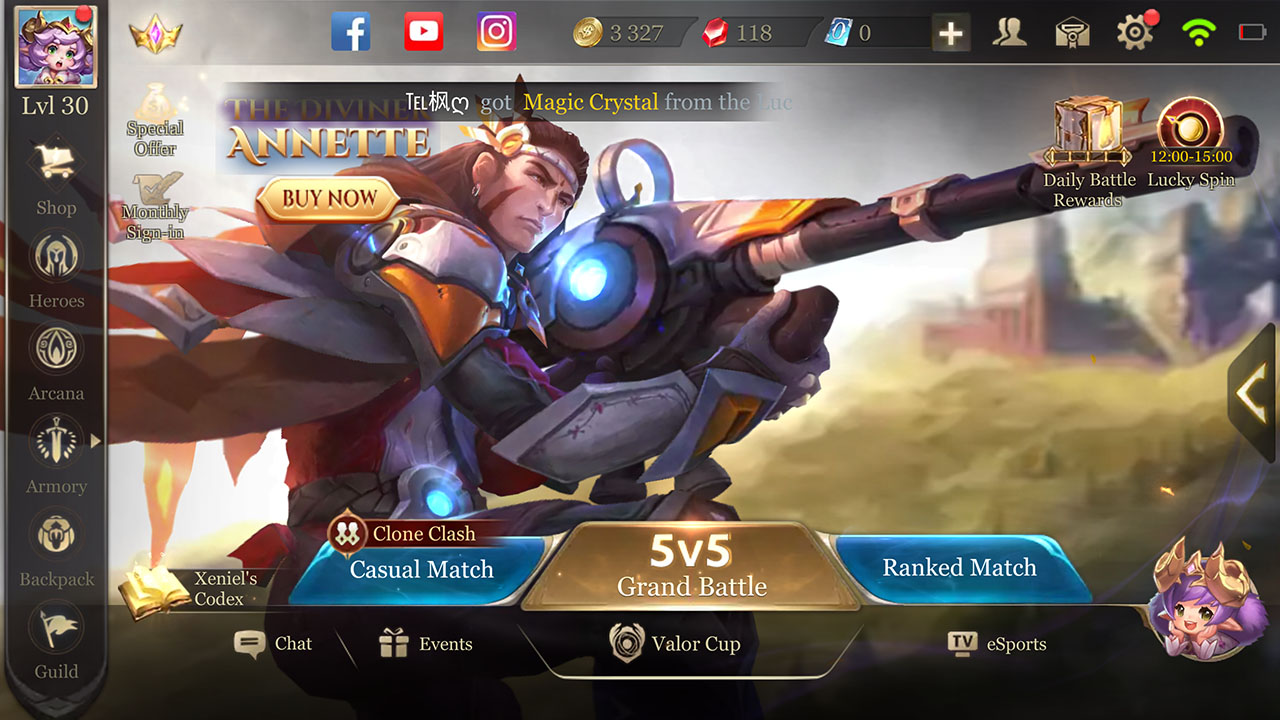 Despite the Arena of Valor YouTube channel teasing the worldwide release of Wiro, it appears as if Elsu is actually the next new hero to hit the EU/NA server cluster. Rather than publishing a guide for a character we can't use, the official YouTube channel threw up a story primer for Elsu a few days back.
While we could view this as the same trick used with Wiro, the October update has thrown Elsu's animated splash screen onto the front page of the game – through the "buy now" button still refers to Annette.
With that said, we don't actually know when Elsu will make it into the game, but we're still confident that he's the next to roll in. The last time a hero was thrown onto the home screen during a patch but not added on the same day, the character was officially made available on or around the following Tuesday. It's the rare case of the typical Friday release being tossed aside. We can imagine Tencent's plan is to not drown is in new content during patch day, but Arena of Valor players never really stop wanting more…
Astrid Chops Up The Nintendo Switch Competition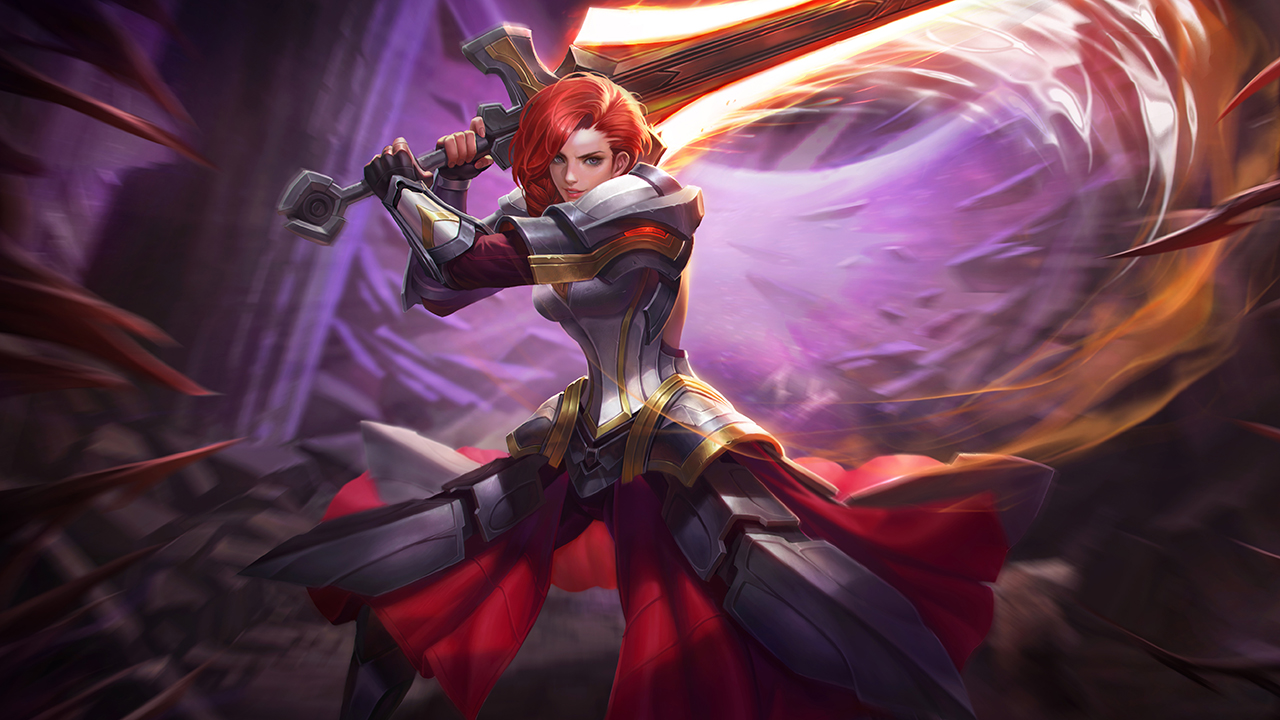 With Wiro set to make his mobile debut, Astrid pushed ahead this week with her Nintendo Switch entrance.
A hybrid warrior/tank with some solid control and mobility options, this melee attacker is a great fit for the somewhat cumbersome Arena of Valor Nintendo Switch Edition control scheme.
Astrid has been available on the mobile side of the game for many months by now, but she's hopping into the Switch version as the second post-release hero. Following in the footsteps of Tulen not long before, this second hero release suggests new characters can, and will, arrive on the Switch version of the game quicker than the 2-week release date schedule typically seen on the mobile game.
Azzen'Ka Fulfils His Life Purpose By Being Dead
Ending this week's Arena of Valor roundup on a sweet note, the second Halloween skin of the season has been revealed. Azzen'Ka ups the spooky this year with a comical skin in this rather awkward reveal trailer. For those who missed the first, check out Zephys' Halloween Scream skin through his character screen.
There's no solid release date for the new Azzen'Ka Sweet Spirit skins just yet, but with time running short between now and the big day itself, expect it sometime next week.
The trailer itself shows the Azzen'Ka Sweet Spirit skin in all its glory and puts the ghastly ghoul in the only Halloween costume that really makes sense. Showing off each new spell effect and animation, the video treats us (get it?) to some cheesy screen swipe effects and a stiffly animated rendition in the bottom left.
Azzen'Ka isn't really handing out treats on the battlefield this year, but Todd, his handler, is certainly tricking his targets with plenty of skeleton-styled Sand Punch spells reminiscent of that famous Terminator 2 scene.