Welcome to your SwitchArcade Roundup for October 17th, 2018. Your master trainer Phil is here with a brand new day of news, releases, and eShop discounts for you to feast your eyes on! On today's SwitchArcade Roundup I have news on post-game content in the upcoming Pokemon: Let's Go games, news of a Dragon Ball game that was just announced for Japan, and all of the exciting new releases that occurred over today and yesterday. Before we get to that, let's get to a related Game of the Day of the fighting game variety.
Game of the Day
Pokken Tournament DX ($59.99)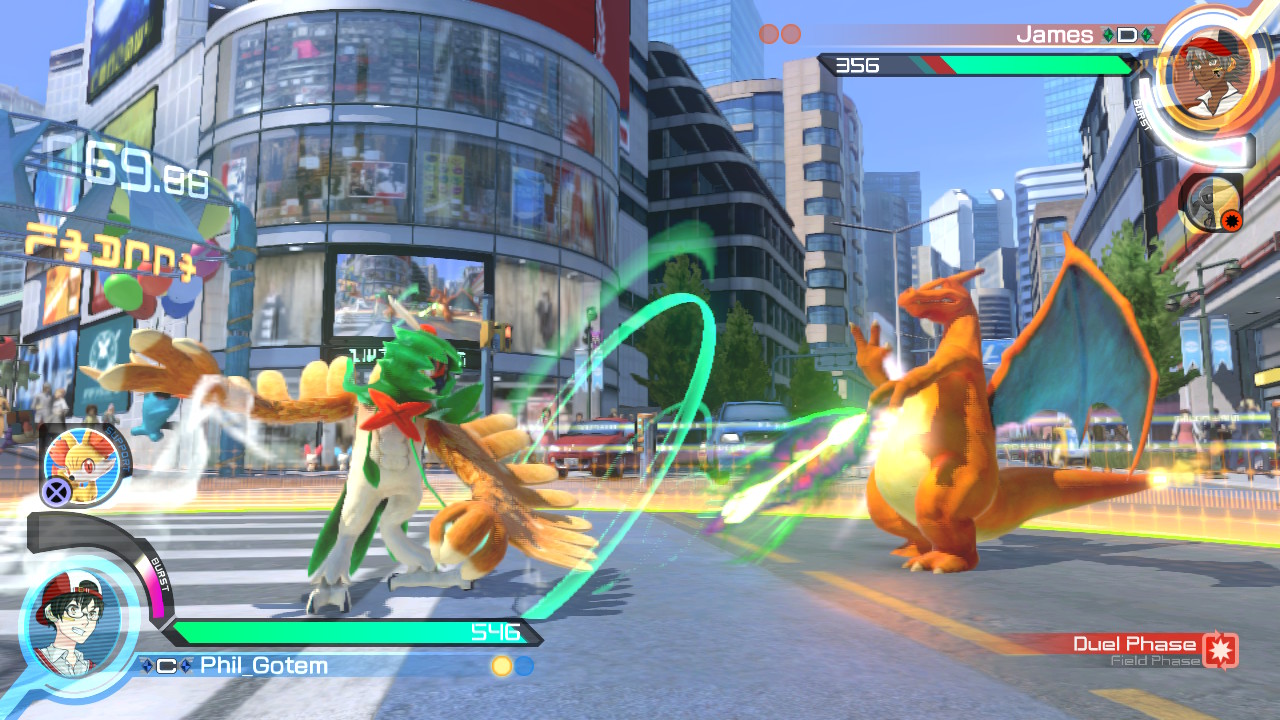 Since we have some Pokemon: Let's Go, Pikachu and Let's Go, Eevee starting off the News section of the SwitchArcade Roundup, let's talk briefly about the very first retail Pokemon release on the Nintendo Switch, Pokken Tournament DX. Like our Game of the Day on Monday, Pokken Tournament DX is an updated port of the original Wii U Pokken Tournament. However, this Switch DX version contains additional playable Pokemon, making the grand total here standing at 23 playable Pokemon fighters–counting Aegislash and Blastoise who were added as paid DLC.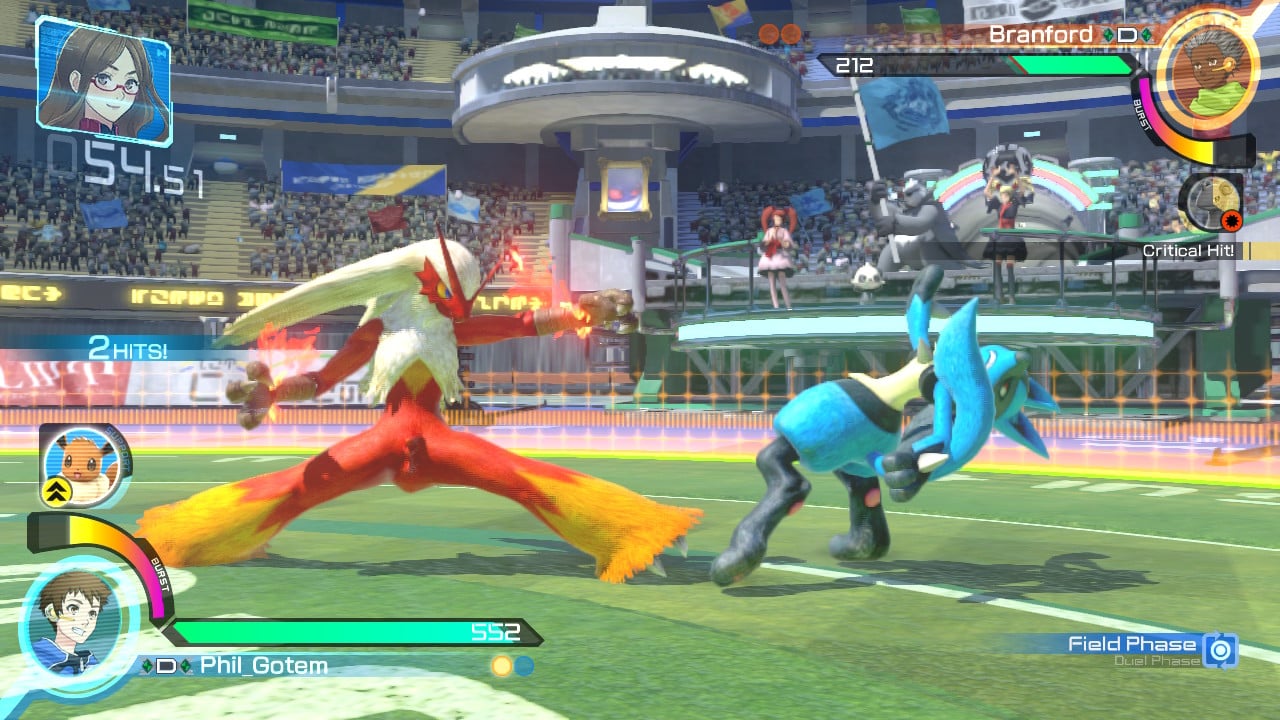 Battles in Pokken Tournament DX occur in 3D arenas of varying shapes and sizes and are split between two battle phases. One allows the players to move their Pokemon freely in a three-dimensional space, while the other pits opponents on a stricter horizontal axis, moving in relation to one another. The battle phases shift when one Pokemon performs a specific move on the other. When entering a phase shift, the Pokemon who was attacked into the new battle phase takes a hefty amount of damage.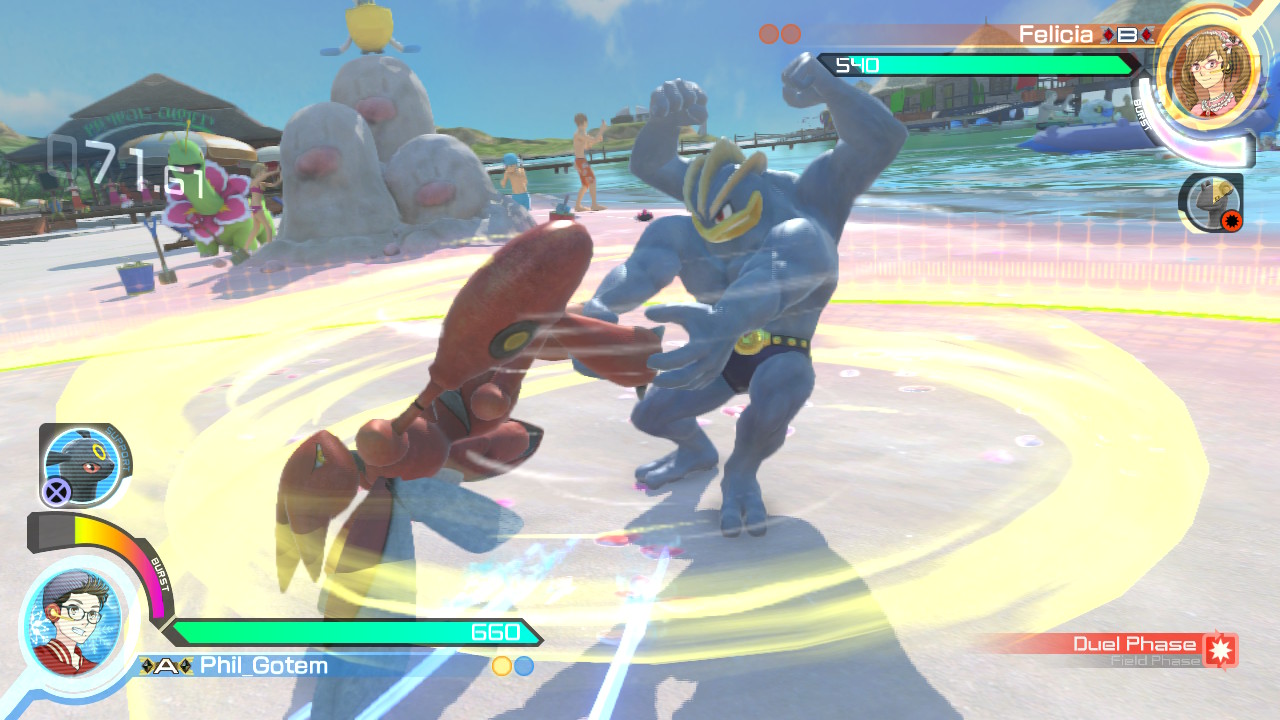 Support Pokemon play a role in battle, too, and at the start of each match, players choose between a predetermined pairings of two Support Pokemon. When called upon in battle, these can add buffs to a given player's Pokemon, attack the other player, or a combination of other positives for the player that uses them. There is also a special gauge that when filled, the player can use a super attack–though if you play like me, you'll probably waste it in an extraordinarily anti-climactic fashion and then proceed to have your precious Pokemon curb stomped in front of you.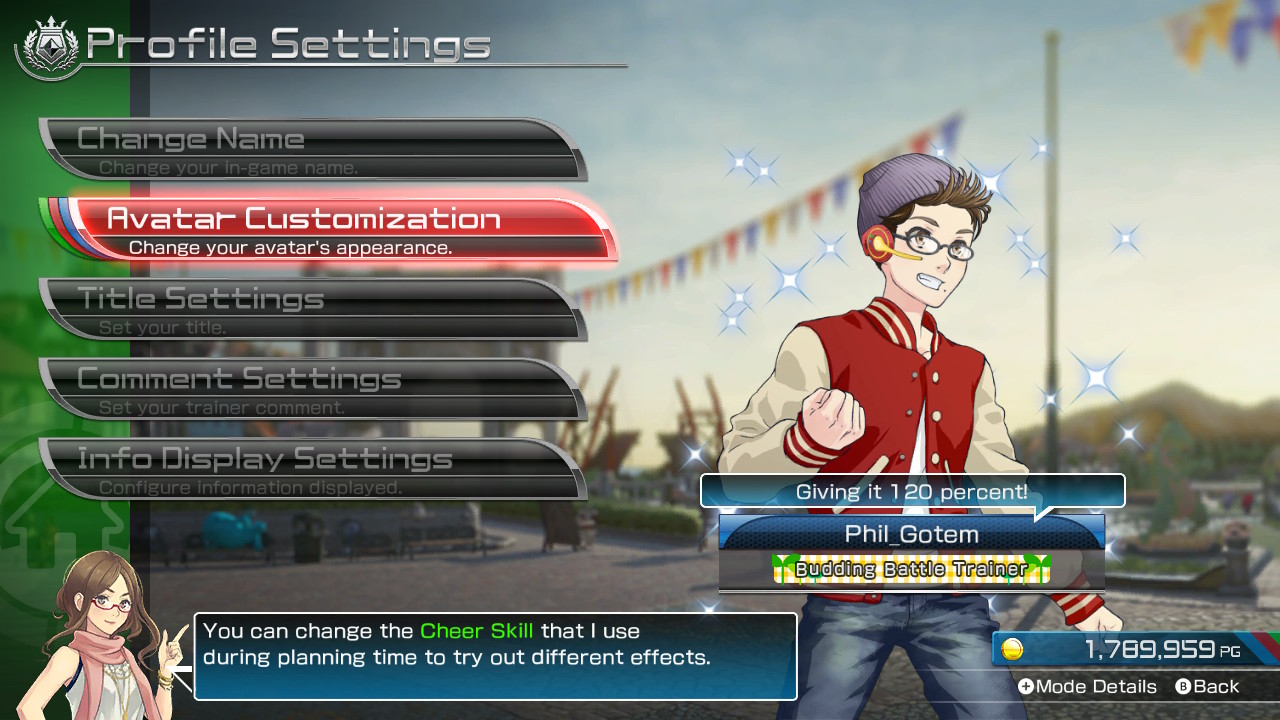 One aspect I really love about Pokken Tournament DX is the wide range of unlockables to attain. Of course, nearly all of these are cosmetic for your avatar or trainer profile, so if that doesn't appeal to you, then you might not find much to return to after completing the main story mode save for the ultra-skilled opponents of online play. For me, I really enjoyed dressing up my trainer avatar as the best Pokemon trainer of all time, Phil Gotem. My motto? "While Ash can catch 'em, Phil has always got 'em!"
…He's currently at 13 wins and 44 losses.
News
Pokemon: Let's Go, Pikachu and Let's Go, Eevee gains details regarding its post-game content
If you have any worries about a lack of challenge in Pokemon: Let's Go, Pikachu and Let's Go, Eevee, then let the interview with Game Freak's Junichi Masuda and game designer Kensaku Nabana conducted by Eurogamer alleviate some of those concerns. Regarding the post-game of the upcoming new Pokemon games for the Switch this year, both Masuda and Nabana mention master trainers for each of the 151 Pokemon in the game.
By raising your Pokemon and battling them to a certain point, you can then challenge that particular Pokemon's master trainer to earn a special title for defeating them. Forget just catching 'em all–it'll take quite the time investment to get the titles for 'em all! Pokemon: Let's Go, Pikachu and Let's Go, Eevee release on November 16th.
Meanwhile, check out this trailer released by Nintendo UK for the games, showing off the legendary Pokemon you can battle within:
The Dragon Ball Heroes series upgrades its deck for the Switch
The Japanese magazine V-Jump has revealed a new Dragon Ball game for the Switch, as originally reported by Gematsu. Super Dragon Ball Heroes: World Mission has been announced for the Switch, and while no release details were given, we do know that World Mission will have over 1,100 cards from the first eight Super Dragon Ball Heroes arcade games with over 300 characters from the series featured.
BlazBlue: Central Fiction readies its return to battle with a Japanese release date for BlazBlue: Central Fiction Special Edition
During the Tokyo Game Show 2018's coverage right here on the SwitchArcade Roundup, news was shared that BlazBlue: Central Fiction Special Edition was announced for the Switch. It's the base game of BlazBlue: Central Fiction with all of the DLC that was released after its original release. Now, this complete edition finds its way to the Switch with a release date of February 7th, 2019, as reported by Famitsu. You could say the game is "blaz"-ing a trail on the Switch really soon! Har-har!
Moonlighter reveals its release date with a new trailer
If you've been following Moonlighter for the Nintendo Switch (and if you have, stop it, you stalker! Give the game its personal space!), then you might know that the game has had a nebulous November release period. Now, that release period has just narrowed down to a release day. 11 bit Studios's Moonlighter will launch on the Switch on  Monday, November 5th.
New Releases
Starlink: Battle for Atlas ($59.99 – Digital Version, $79.99 – Bundle)
It's SO easy to break out cliche Star Fox 64 quotes to talk about this first game that released this week. Yes, the Nintendo Switch version of Starlink: Battle for Atlas incorporates Team Star Fox into the fray, offering Fox McCloud as a playable character along with his trusty and upgraded Arwing. If you're gun shy regarding the toys-to-life aspect of the game, remember that you can add new characters, ships, and weapons to Starlink digitally without needing all of those extra toys. Me? I'm 32 going on 13, so you KNOW I'm gettin' those toys!
LEGO DC Super-Villains ($59.99 – Standard, $74.99 – Deluxe Edition)
I don't know about you, but I'm not liking the now-well established tactic of new console releases receiving day-one, more expensive deluxe versions. Back in my day, we bought a game and that was the end of it. You wanted more? You waited for the sequel. Of course, I sound like Cranky Kong right now, so let me move on to the actual game! LEGO DC Super-Villains continues the LEGO games' family-friendly form of fun with accessible gameplay, sharp humor, and plenty of simple puzzles to solve solo or with a friend. This time around–since you're playing as the villains here–it's apparent that it's going to be really good to be really bad!
Warriors Orochi 4 ($59.99 – Standard, $89.99 – Deluxe Edition)
With over 150 playable warriors total from past Dynasty Warriors and Samurai Warriors games, new long-range magic attacks to open up new opportunities for continuing combos, and the welcome return of split-screen co-operative gameplay, Warriors Orochi 4 certainly doesn't skimp on the features or the content. Sure, it might not convince those who don't already play or don't like Musou-style games from enjoying this new entry in the genre, but for those that do, you've got yet another Switch game to lose several hundred hours of your lives to!
Valkyria Chronicles ($19.99)
What can I say about SEGA's Valkyria Chronicles that hasn't been said yet? …Well, I could say, "This game is totally awful and poorly designed" as no one would have seriously said that, but what would be the point? It's simply untrue! Valkyria Chronicles 4 launched a salvo on the Switch last month, and if you have already purchased that game digitally, the original Valkyria Chronicles is only $14.99. Still, the base price for the base game is definitely worth the cost of entry here, so get your soldiers ready for combat, storm the battlefield, and get immersed in this tactical-RPG epic.
NBA 2K Playgrounds 2 ($29.99)
I was a little bittersweet when I learned 2K got involved with the game formerly known as NBA Playgrounds 2. On one hand, I'm sure the gameplay from the less-than-stellar predecessor would get improved upon for the sequel. On the other hand, and the particularly grindy and capitalist hand, the NBA 2K games aren't exactly known for being absent of microtransactions, and that's the case with NBA 2K Playgrounds 2. While you can still play the game totally free of MTXs, just be aware that it might be a bit of a grind to unlock your favorite NBA players without paying some additional money. Still, if you're like me and have more of a preference on arcade-style gameplay than a preference on what players you want to play as, then you'll probably enjoy what NBA 2K Playgrounds 2 has to show on the court, regardless.
Crayola Scoot ($39.99)
Licensed games for Switch owners might bring back nightmares and bad flashbacks of the Wii era, where every third-party under the sun brought licensed, poorly made games for Nintendo's platform. However, most people don't realize that some good licensed stuff arrived on the Wii as well. I'm hoping Crayola Scoot, licensed after the company synonymous with crayons, is one of the excellent types on the Switch. It looks like good, clean fun with a dozen or so parks to scoot around in, seven multiplayer modes, and a cute and pleasant art direction. And to all the kids out there, unlike in real life, in Crayola Scoot, your mom won't chew your head off for coloring on the walls–something my own mom still yells at me for doing. (Gotta stop doing that, Phil. You're tearing the family apart!)
Other New Releases
Sales
New Games on Sale
Exorder ($10.39 from $12.99 until October 21)
NBA 2K19 ($40.19 from $59.99 until October 23)
NBA 2K19 20th Anniversary Edition ($79.99 from $99.99 until October 23)
Stikbold! A Dodgeball Adventure ($9.99 from $14.99 until October 28)
Sales Ending Thursday October 18th
Battle Chef Brigade Deluxe ($11.99 from $19.99 until October 18)
Battle Group 2 ($7.99 from $9.99 until October 18)
BINGO for Nintendo Switch ($2.49 from $4.99 until October 18)
Burly Men at Sea ($7.49 from $9.99 until October 18)
Don't Die, Mr. Robot! ($1.34 from $8.99 until October 18)
Lovers in a Dangerous Spacetime ($8.99 from $14.99 until October 18)
Maria the Witch ($2.49 from $4.99 until October 18)
Shikhondo – Soul Eater ($6.99 from $13.99 until October 18)
Slain: Back From Hell ($5.99 from $19.99 until October 18)
Super Beat Sports ($11.99 from $14.99 until October 18)
Super Ping Pong Trick Shot ($2.49 from $4.99 until October 18)
The Coma: Recut ($5.99 from $19.99 until October 18)
The Next Penelope ($8.49 from $12.99 until October 18)
Tiny Troopers Joint Ops XL ($8.70 from $12.99 until October 18)
Unepic ($4.99 from $9.99 until October 18)
VSR: Void Space Racing ($6.99 from $9.99 until October 18)
With the past two days of news, new releases, and discounts taken care of, I must bid everyone adieu for now. We'll meet again later in the week for another edition of the SwitchArcade Roundup. Until then, keep your Joy-Cons charged and your Switches loaded with great games!