Each and every day new mobile games are hitting the App Store, and so each week we put together a big old list of all the best new releases of the past seven days. Back in the day the App Store would showcase the same games for a week, and then refresh those features each Thursday. Because of that developers got into the habit of releasing their games throughout Wednesday or very early Thursday in order to hopefully get one of those coveted features spots. Nowadays the App Store refreshes constantly, so the need for everyone to release all on the same day has diminished. Still, we've kept our weekly Wednesday night format as for years that's the time people knew to check TouchArcade for the list of new games. And so without further ado please check out the full list of this week's new games below, and let us know in the comments section which games you'll be picking up!
---
Ancestors: Stories of Atapuerca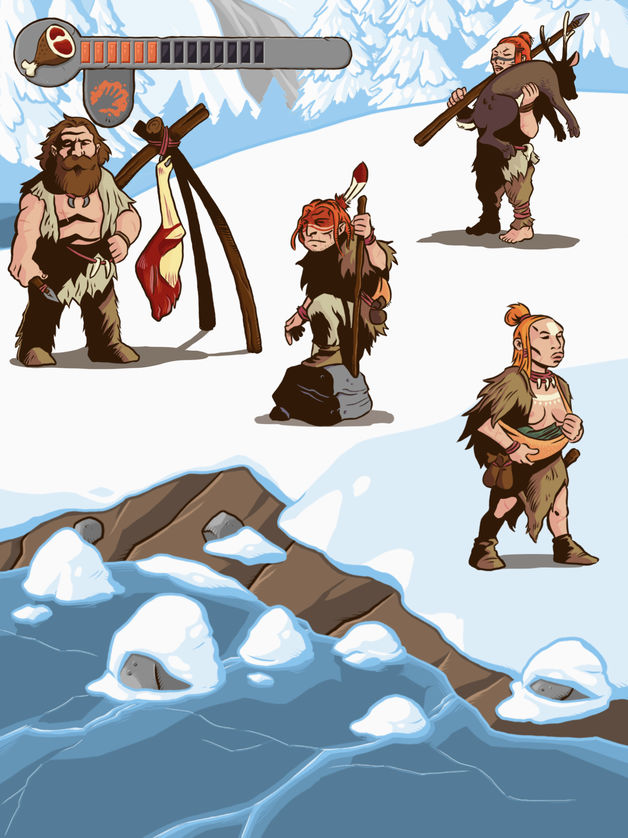 iTunes Description
Welcome to the Stone Age! Ancestors: Stories of Atapuerca is a simulation game where you lead a prehistorical clan through a million years of legends and adventures

Gather resources, craft new tools and hunt scary animals to become a prosperous clan on the landscape based on the UNESCO world heritage site of Atapuerca.

Discover how life was for the human groups that populated our planet before our species even existed!
Forum Thread: Ancestors: Stories of Atapuerca (by Murphy's Toast Games)
---
Axolochi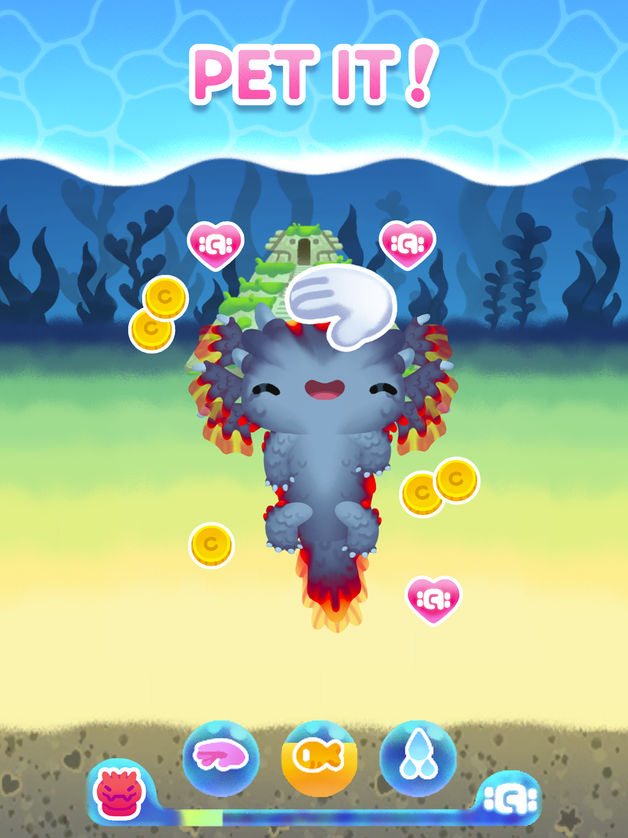 iTunes Description
Axolochis are axolotls, SUPER cute aquatic creatures from the mystical country of Mexico that you can help grow into hundreds of amazing shapes and colors!

The babies are absolutely ADORABLE but they grow old so FAST!!! Think it's hard having a teenage human… just wait until you have teenage Axolochi?!? Am I right???

Bathe it, feed it, teach it to pirate random underwater treasure (wait… WHAT?!?) and give it all the love and attention it needs to grow to an adult before you send it off into the world to fulfill its mystical destiny.
Forum Thread: Axolochi (by HyperBeard Games)
---
Crush the Castle: Siege Master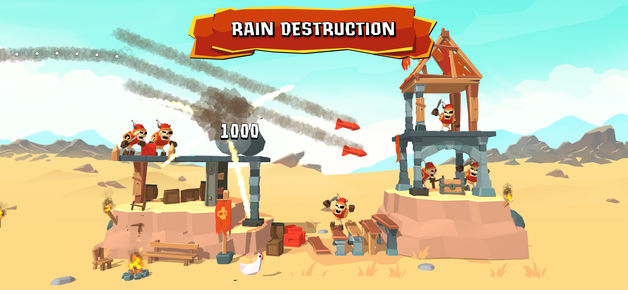 iTunes Description
The physics projectile puzzle game that started it all returns with more smashing trebuchet action.

Download the full, free game now!

Embrace the cathartic power of structural carnage and a really, really big trebuchet with Crush the Castle: Siege Master. The goal in each stage will vary, but at its core the objective is all about crushing a variety of elaborate structures to smithereens.

The king has sold off all of the royal army to fuel his loot box addiction and you must use the only tool left – your trusty trebuchet – to fend off the invaders trying to take over the kingdom. From rolling green fields to deep deserts and beyond, smash into the enemy strongholds and take out its treasonous inhabitants.
Forum Thread: Crush the Castle: Siege Master (by Armor Games)
---
Cuby Cars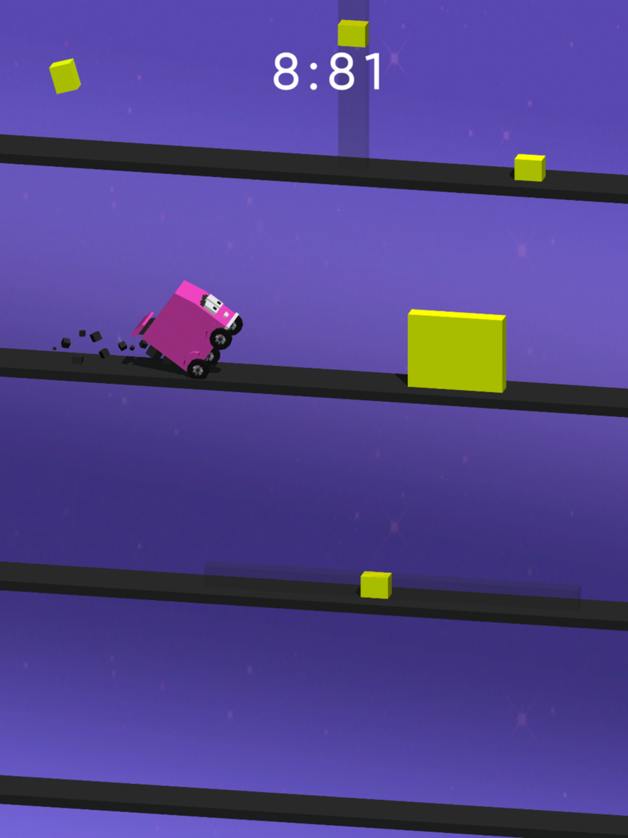 iTunes Description
Guide Fluppy and his friends through their beautiful but dangerous blocky world. Race as fast as you can but beware of various obstacles in your way. Accelerating while touching a block will inevitably end in an explosion.
Forum Thread: Cuby Cars (by Djinnworks)
---
F1 Mobile Racing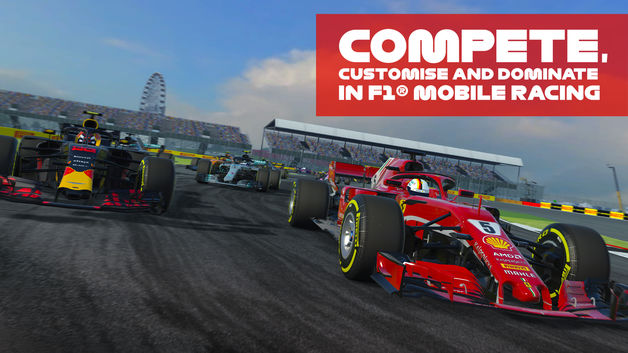 iTunes Description
Develop and customise your own F1 car from the ground up, or race for one of the 10 official F1 teams, to challenge opponents from around the world to thrilling multiplayer duels. Featuring official circuits from the 2018 season, including the return of Hockenheim in Germany, F1 Mobile Racing lets you race against the greatest drivers on the planet including Lewis Hamilton, Sebastian Vettel, Max Verstappen and Fernando Alonso.

It's you against your rival with the simple aim to be the first to the line!
Forum Thread: F1 Mobile Racing (By Codemasters)
---
Free the Animals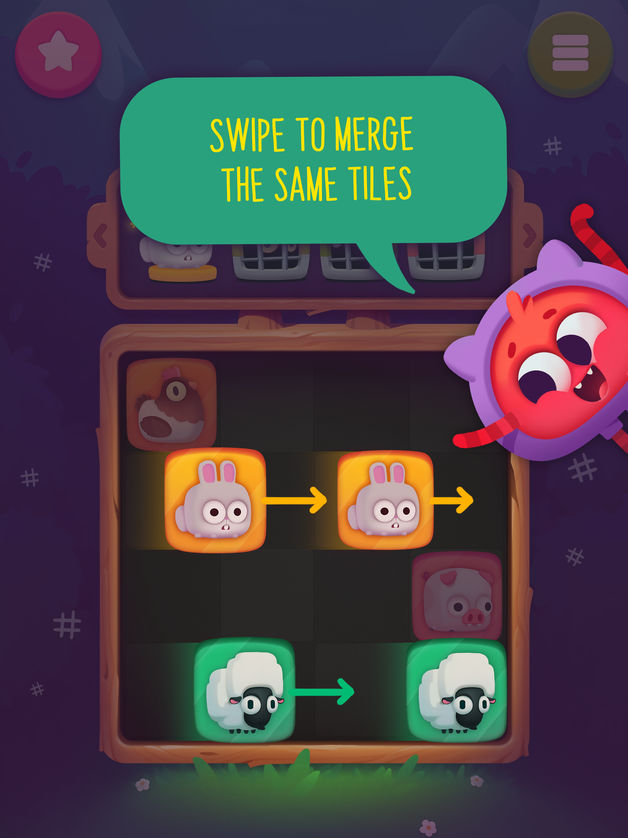 iTunes Description
– Swipe to merge the same tiles.
– When you merge new tiles, you free а new animal.
– There are only 17 animals, but it's not so easy to reach the goal.

Their freedom is in your hands.
Forum Thread: Free the animals (by Zagumenov)
---
Glory of the Survivor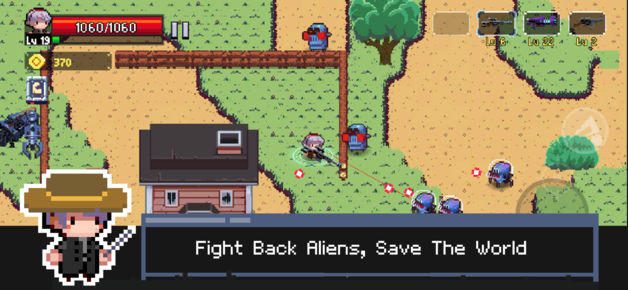 iTunes Description
In 2030 A.D. Aliens came to Earth but not friendly. The homeland of mankind got destroyed.
The only survivors were defending tough but still trying to seek any opportunity to turn the tide.

Until a high-tech device called 'Portal' was found in an abandoned research building by a little girl named Abby. 'Portal' is a kind of device that makes human flash back. Abby was extremely brave beyond her age, she was volunteered to be the first person for testing 'Portal', and she succeeded.

After that, Abby leaded survivors to fight back alien enemies. She brings the hope to victory, and would be named Glory of the Survivors.
Forum Thread: Glory of the Survivor (by SOULGAME INFORMATION CO LTD)
---
Idle Kingdom Builder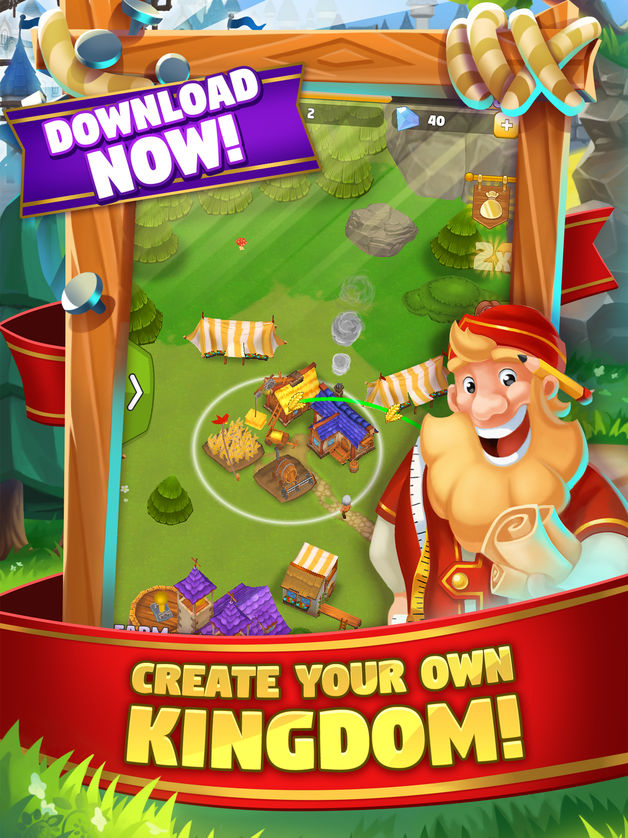 iTunes Description
Idle Kingdom Builder – Erect your own kingdom!

"Welcome, your Majesty!" In this incremental game Idle Kingdom Builder you'll become the sovereign of your very own kingdom. You're building your kingdom step by step according to your own ideas. You start modest and expand your opportunities for action, because at the beginning of this city builder, there is not yet much to see of the future splendor of your kingdom. Greeted as royal highness by a medieval building-master in a green jerkin, with building plans under his arm and pencil behind the ear, you immediately start to work eagerly to transform fields, meadows and forests into royal cities in this idle-game.
Forum Thread: Idle Kingdom Builder (by Upjers GmbH)
---
Max: The Curse of Brotherhood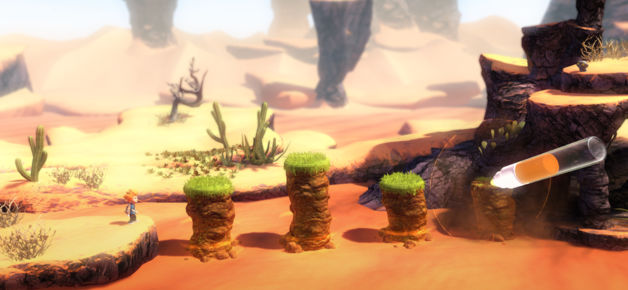 iTunes Description
Max: The Curse of Brotherhood is a cinematic adventure game filled with action-packed platforming and creative puzzle-solving.

Armed with only a Magic Marker, Max must confront evil at every turn in a hostile and fantastical world in order to save his kid brother, Felix. Fortunately, the Magic Marker has the power to bend the elements and create magic objects that can help Max on his quest.

Max: The Curse of Brotherhood is the sequel to award-winning Max and the Magic Marker.
Forum Thread: Max – The Curse of Brotherhood (by Flashbulb ApS)
---
Mirrors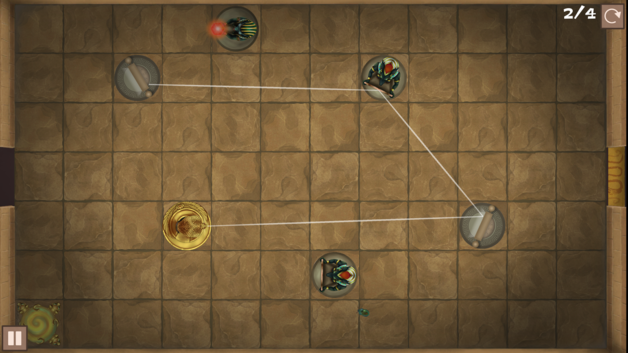 iTunes Description
Mirrors is a light reflecting puzzle game inspired by The Mummy and the Ancient Egyptian method of reflecting light with mirrors.

You play as an adventurer searching for treasure in a vast number of tombs. To navigate through the tombs, reflect beams of light around using the mirrors that are at your disposal. Hit the receptacle with the light and the door to the next tomb will become unlocked. The deeper into the ruins you venture, the more dangerous it becomes. Overcome obstacles, avoid traps and defeat enemies while attempting to complete each tomb and retrieve the Canopic Jars.
Forum Thread: Mirrors (by Monocool Interactive)
---
Monorama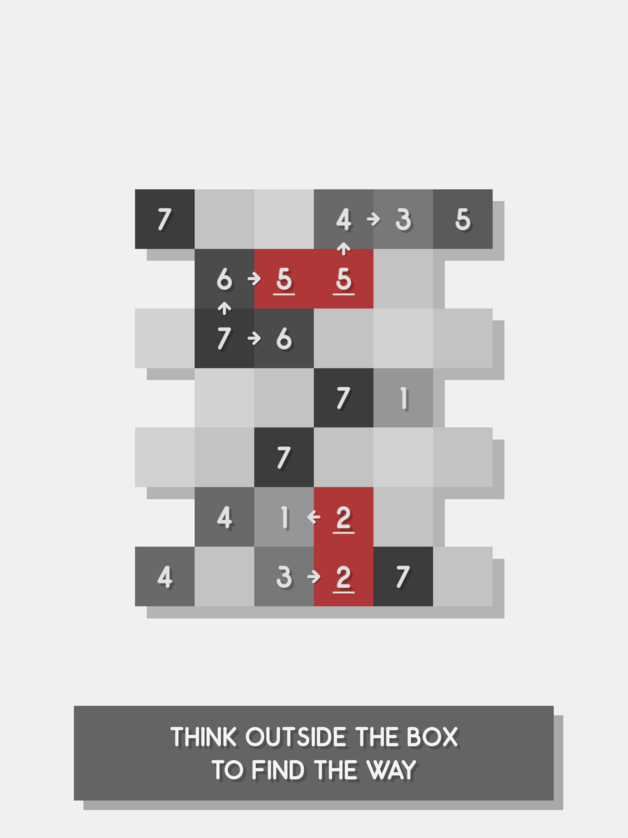 iTunes Description
Monorama is all about painting the entire board while making sure there are no duplicate numbers in each row and each column. Sounds a bit familiar? Well, maybe. One thing for sure, this is not your typical Sudoku puzzles.
– Paint the entire board with numbers by dragging existing numbered tiles across adjacent empty tiles, and make sure there are no duplicate numbers in each row and column.
– Over a hundred fun and challenging puzzles. Can you solve them all?
Forum Thread: Monorama (by Zealtopia Interactive)
---
One More Bubble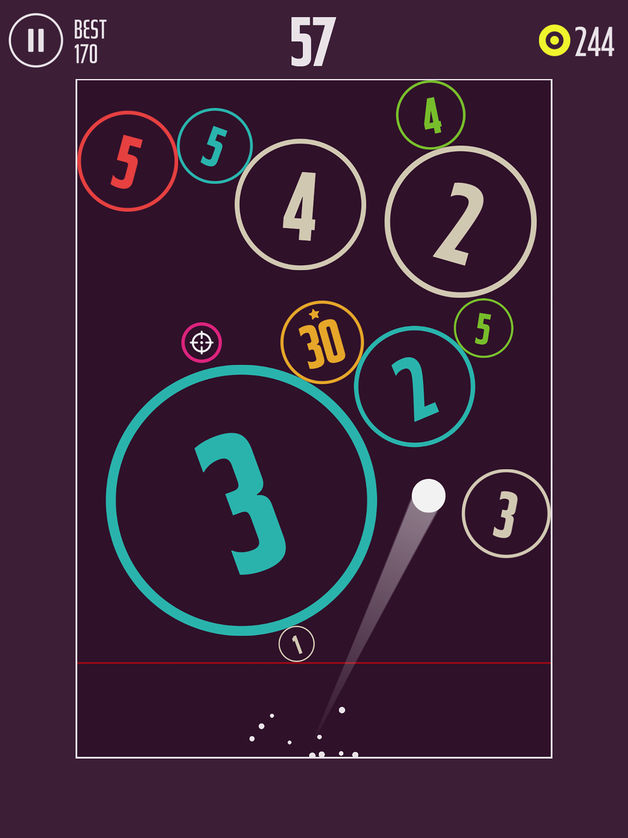 iTunes Description
Challenging and addictive brick breaker with a touch of pool with very simple rules that will put your brain to work!

Aim with the help of the predictive aim line, angles are key!
Shoot the ball, hit the bubbles and try to set up chain reactions.
Pop multiple bubbles for combos and earn strategic power ups.
A new bubble grows each turn where the ball has stopped.
Avoid the ball stopping under the red line!
Forum Thread: One More Bubble (by Rifter Games)
---
Pivotol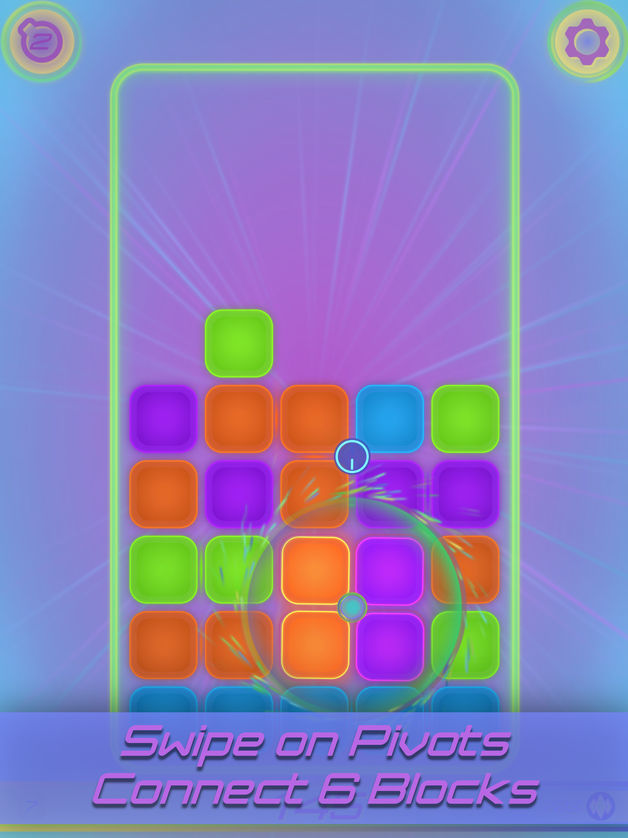 iTunes Description
Welcome to Pivotol, the stylish infinite block puzzle game with a twist! Pivotol has an elegant design and simple rules, but that simplicity leads to immensely satisfying and infinitely enjoyable gameplay.

There are two things you need to know to start playing:
1) Press and swipe on any pivot to rotate the surrounding blocks.
2) Connect 6 or more blocks of the same color to destroy them.

With just those two concepts, and a couple other twists and turns along the way, Pivotol is a unique and intuitive puzzle game that you can play for 5 minutes or 5 hours.
Forum Thread: Pivotol (by Radiangames)
---
Reigns: Game of Thrones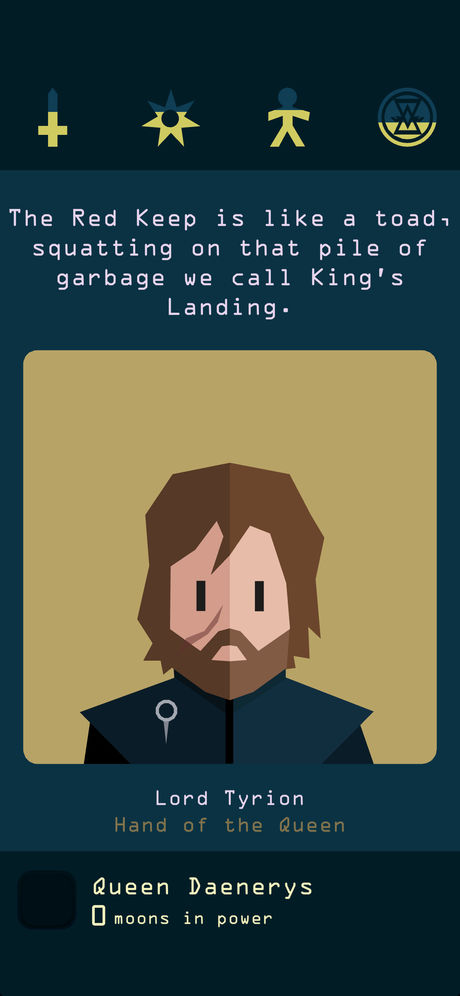 iTunes Description
Reigns: Game of Thrones is the heir to the award-winning HBO® TV series Game of Thrones® and the smash-hit swipe 'em up series Reigns from Nerial and Devolver Digital. Through the fiery visions of Melisandre, claim the Iron Throne as Cersei Lannister, Jon Snow, Daenerys Targaryen, and more to carefully navigate the complex relationships and hostile factions of the Seven Kingdoms. Employ ruthless tactics to outwit political rivals and wield impervious charm on your fickle bannerman. Maintain the balance and favor of the people to extend your reign and maybe, one day, survive the horrors of the coming winter.
Forum Thread: Reigns: Game of Thrones (by Devolver Digital / Nerial)
---
Smash Puck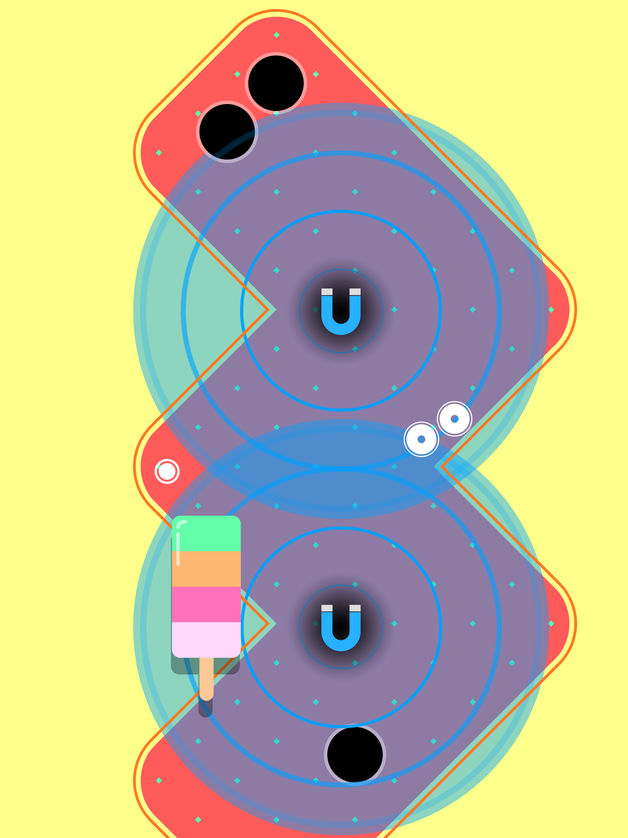 iTunes Description
Smash Puck is the game you get when you combine Pool, Pinball, Curling and add magnets, portals, moving platforms, force fields and more!

• 120 handcrafted levels in 10 unique worlds
• Original soundtrack featuring 6 songs: Listen on YouTube for free
• So colourful!
• No ads, No in-app purchases
• Play on your iPhone, iPad or Apple TV
• Very yummy!
• Sync your progress using iCloud
• Fully localized for English, Spanish, French, Japanese, Chinese, German, Italian, Dutch, Korean, Portuguese and Russian
• Super cute!
Forum Thread: SMASH PUCK (by Semidome Inc.)
---
Survival Heroes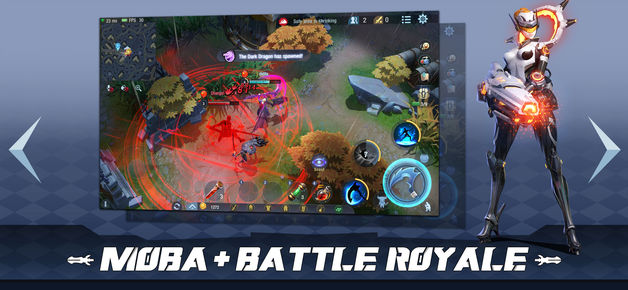 iTunes Description
Get ready to gather your friends, loot treasures and crush any others in your way. Come to bring out your inside hero, fight with other 99 real players and let's see if you will be the last one standing!

MOBA + Battle Royale
Get ready to play the most epic MOBA in the history! It's easy to get started and fun to master with traditional MOBA game control! In Survival Heroes, every player starts the same in the valley of heroes. Go pick up your first weapon and have a fair fight with others, explore the vast land of dangerous creatures and loots! Also, be wary of the bush and mist, because you will never know what's in there.
Forum Thread: Survival Heroes (by Snail Games USA Inc.)
---
Village Cricket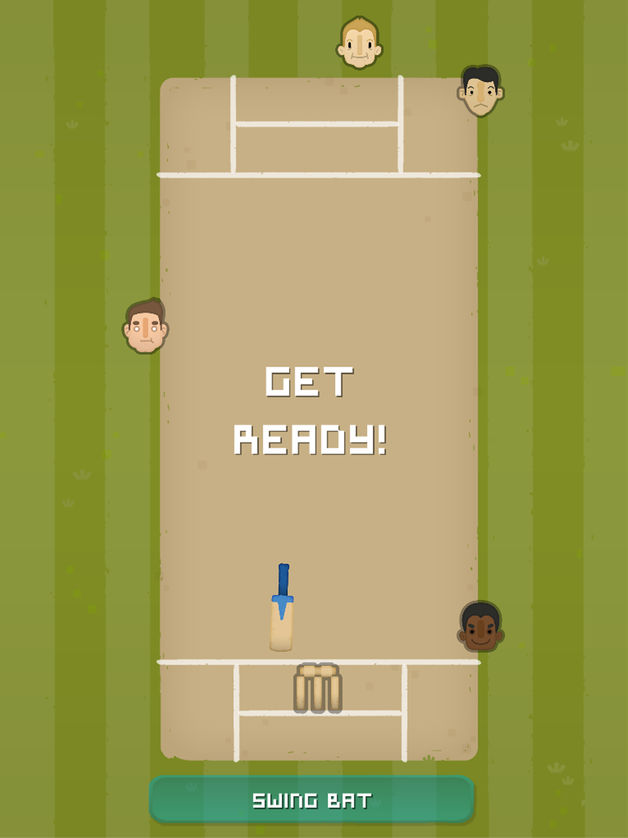 iTunes Description
Using a simple button press to bat and bowl your way through 50 other villages; your team will have to overcome the challenges of players eating too much before a match, staying up too late the night before, and getting distracted by their mobile phones.

Forget the glory of an Ashes Series or a World Cup win – this is grass roots cricket at its most simple!
Forum Thread: Village Cricket (by Swipe Studios)
---
Warplanes: WW2 Dogfight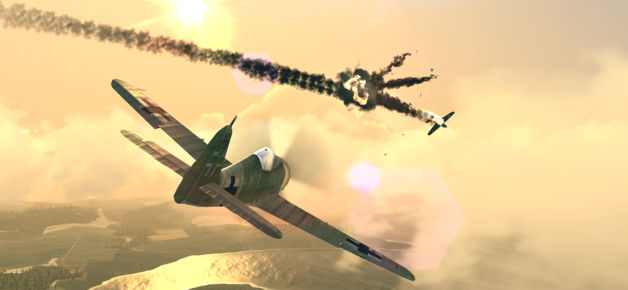 iTunes Description
Grab the control wheel of a warplane and jump into the battlefields of World War 2 in this thrilling combat flight action game. In each of the campaigns for Great Britain, USSR and Germany you will assume the role of pilot and squadron leader of an elite air force unit, established for the most dangerous and strategic missions that can turn the tide of war.

In Warplanes: WW2 Dogfight you take control of over 30 historical airplanes – from classic fighters to light and heavy bombers. Spitfire, Hurricane, Lancaster, Il-2 "Shturmovik", La-5FN, Ju-87 "Stuka", and Fw 200 "Condor" are only several of the beautiful machines that you can fly, repaint, customize and upgrade. Gather a squadron of the best pilots and train them to assist you in the most risky missions. If you need an additional adrenaline rush, you can go on a mission by yourself and rule the sky.
Forum Thread: Warplanes: WW2 Dogfight (by Home Net Games)
---