EDITOR'S NOTE: You might recall that our new games list from last week was not quite complete due to both myself and Eli traveling, so we've gone ahead and rolled in any missed games from last week into this week's roundup. Rather than being all the new games of the past 7 days it's more like the new games from the past 10-ish days. Hopefully you enjoy this super-sized makeup edition of our weekly Out Now post!
---
Each and every day new mobile games are hitting the App Store, and so each week we put together a big old list of all the best new releases of the past seven days. Back in the day the App Store would showcase the same games for a week, and then refresh those features each Thursday. Because of that developers got into the habit of releasing their games throughout Wednesday or very early Thursday in order to hopefully get one of those coveted features spots. Nowadays the App Store refreshes constantly, so the need for everyone to release all on the same day has diminished. Still, we've kept our weekly Wednesday night format as for years that's the time people knew to check TouchArcade for the list of new games. And so without further ado please check out the full list of this week's new games below, and let us know in the comments section which games you'll be picking up!
---
Allan Poe's Nightmare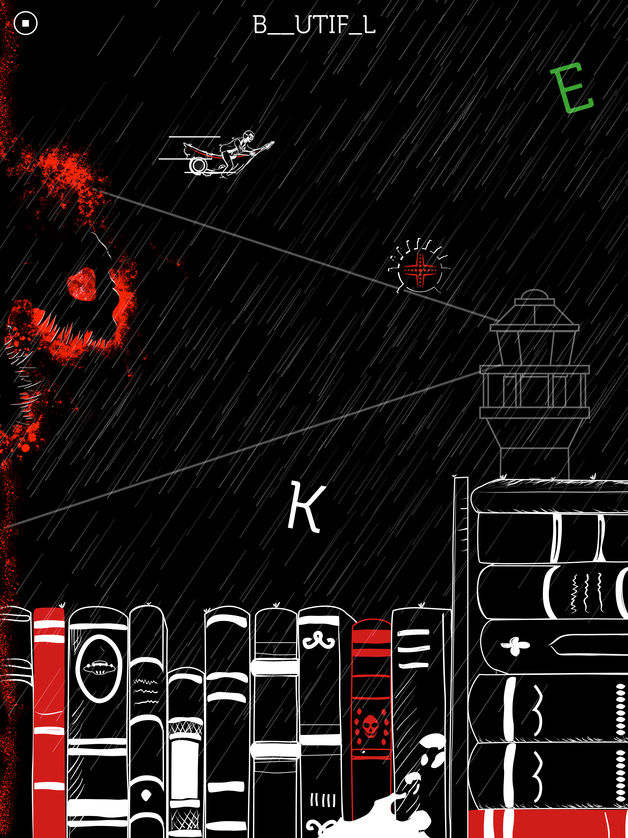 iTunes Description
1849. Edgar Allan Poe, after several sleepless nights, looks for inspiration inside a laudanum bottle. Instead, he will find a horrible nightmare from which he can not wake up, in which his creations have come to life and try to kill him. Is it really a dream?

Riding his pen, he must recompose his stories, recovering the words that have been torn from their pages, while facing traps, obstacles and his terrifying enemy: the Red Death.

Test your reflexes and help Poe escape his worst nightmare!
Forum Thread: Allan Poe's Nightmare (by Gametopia Games)
---
Badland Brawl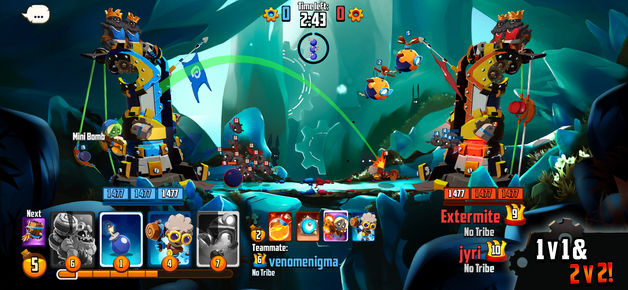 iTunes Description
Explosive multiplayer brawler of epic action with easy-to-play but hard-to-master physics-based gameplay.

Sling your Clones onto the battlefield! Master your timing and build crazy tactics & devastating chain reactions! Combine dozens of clones into a brilliantly tactical onslaught and take down the opponent's tower!
Forum Thread: Badland Brawl (by Frogmind)
---
Basketball Games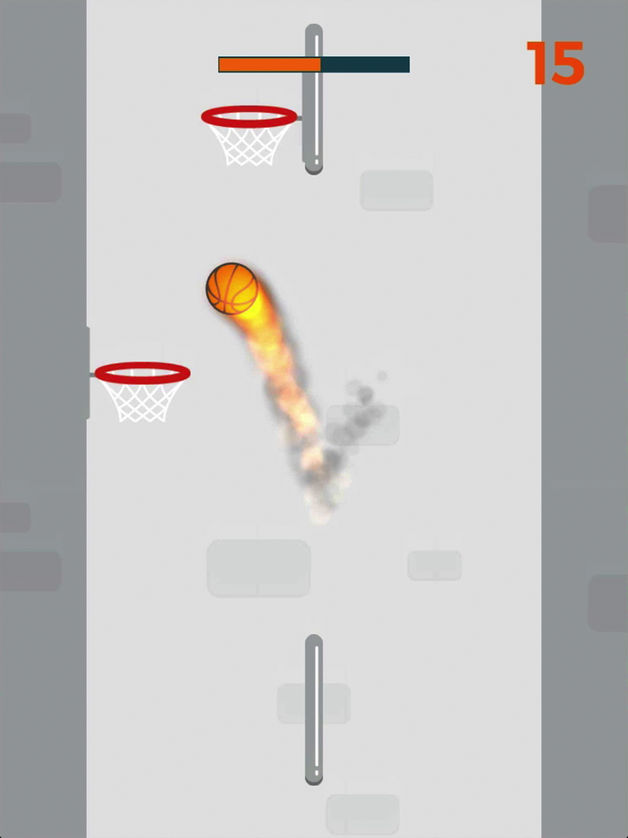 iTunes Description
Dunk the ball through the hoops and aim for the perfect swish! Jump and rebounce from wall to wall up into the infinite sky.

Are you ready for this new challenge against time?
Forum Thread: Basketball Games (by Appventure Studio)
---
Blobula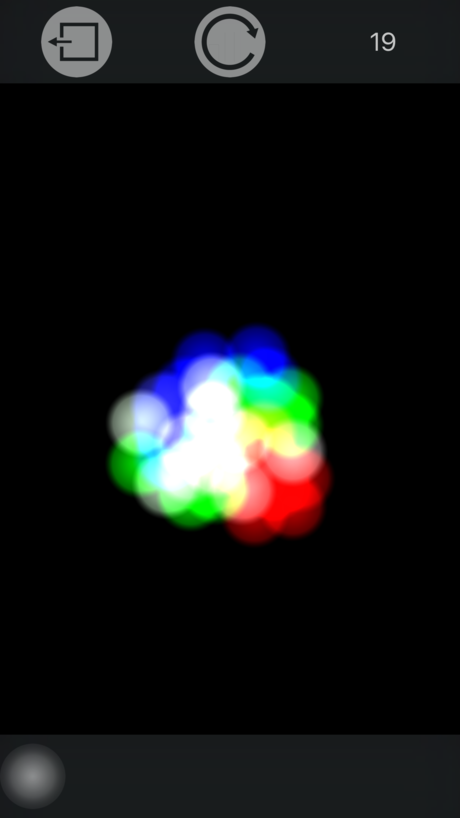 iTunes Description
Help the blob ecosystem stay alive. Once upon a time there was a blob ecosystem on your screen. Blobs have to eat other blobs to create more blobs. If the time is right blobs of the same color can breed. Each time a blob is created you get a point. If a color disappeared from the ecosystem the game is over. If a blob colony grows too large, it may catch a disease, and the population will collapse. Use the tools to help control the blobs ( if you can). You start off with just your finger, and then you'll get some basic geometric shapes. As the game progresses you'll get more tools. Bio weapons to spread disease. Nuclear bombs. Radiation that will mutate blob behavior, for better or worse, and your blobs will did off fast. Get wind to blow the blobs. Gravity and antigravity to push the blobs, black holes to suck the blobs away. The most powerful tool of all is love. Good luck.
Forum Thread: Blobula (by Joseph WRIGLEY)
---
Brewtoon Tycoon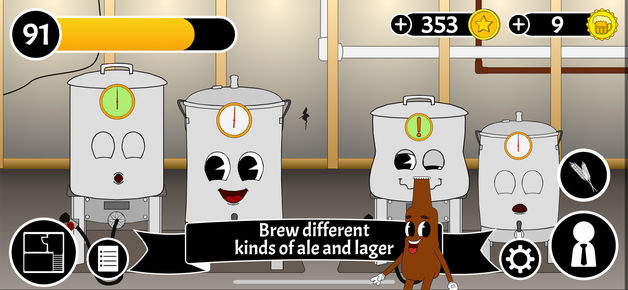 iTunes Description
Brew Room
Brew a variety of exciting beer types! Progress through all different kinds of ale and lagers. Order ingredients. Unlock special flavors. Boost the worth of your beer. Upgrade your equipment to brew larger quantities of beer worth more and more money.

Tasting Room
Serve all kinds of beer to a variety of different of customers. It's time to get some pub-licity.
Forum Thread: Brewtoon Tycoon (By ActOp, Inc.)
---
Brick Breaker Unlimited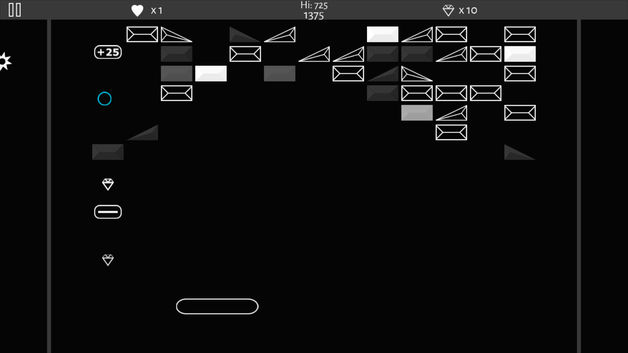 iTunes Description
Endless brick breaking as long as you survive.

Collect gems, use power-ups and try to get as high score as you can.

The blocks will never stop coming in this brickbreaker game, upgrade the power-ups to have a chance for even higher score.
Forum Thread: Brick Breaker Unlimited (by FreneticGamez)
---
Cats the Commander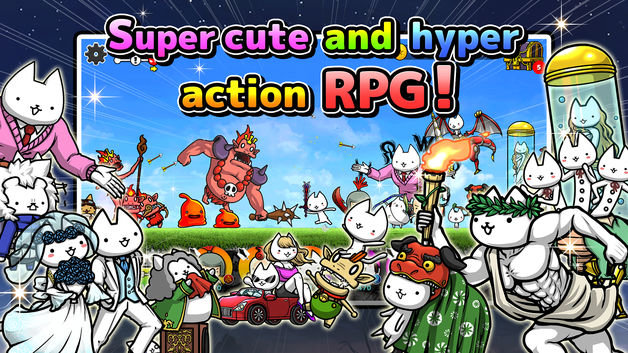 iTunes Description
◆The explosive birth of new cat game!◆
Easy to play for anyone! Super cute and hyper RPG!

Beginners are welcome!
Of course game freaks and children are also welcome!
Let cats take over this world!!
Forum Thread: Cats the Commander (by IGNITION M)
---
Clear Vision 4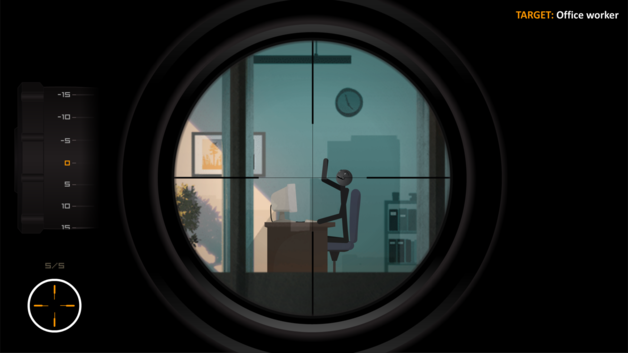 iTunes Description
Your favorite assassin Tyler is back in the most brutal sniper game around in this latest release in the extremely popular Clear Vision series.
Help Tyler get his hitman career back on track by making your way through tons of tailor-made sniper missions and build your arsenal of shooting guns.

"We have a young man that owes us money, he refuses to pay. We refuse to let him live."
Forum Thread: Clear Vision 4 (by Eldring Games)
---
Clickbait: Tap to Fish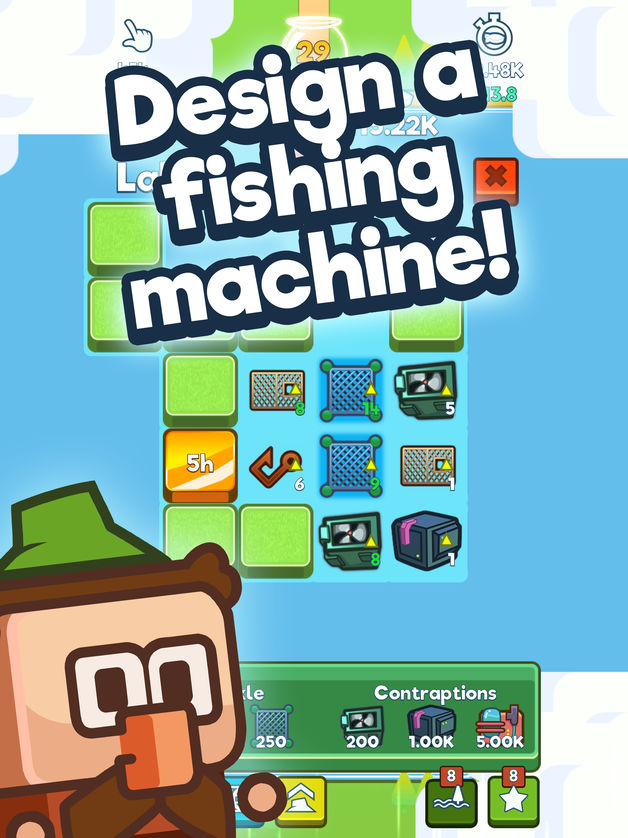 iTunes Description
All it takes to start your cozy angling hobby is a humble hook. Just click or tap to let your inner fisherman take the clickbait and become an angler idol!

Soon you'll be overseeing automated fishing systems that cast the bait and lure for you. Boat your way to bigger lakes, unlock crazy contraptions, acquire new perks, reel in investments, and finally, let a new generation of fishers carry your legacy to conquer the biggest of lakes!
Forum Thread: Clickbait: Tap to Fish (by Destimus Games)
---
Codots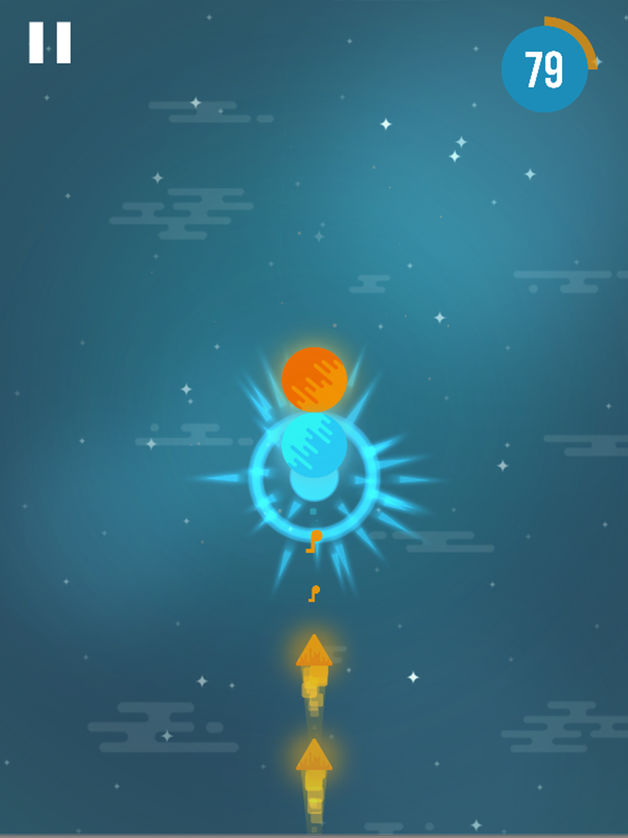 iTunes Description
Codots – Rhythm Game is an endless rhythm based game. Collect the different colored obstacles by rotating the two centered planets with the rhythm.
Beat your friends highscores in 4 different game modes.
Collect little music notes to increase your combo and your score. As the beat proceeds, it becomes more difficult to keep on with the rhythm.
Boost your score with music notes and climb up the leaderboards!
Forum Thread: Codots – Rhythm Game (by Christoph Mayr)
---
Dizzy Knight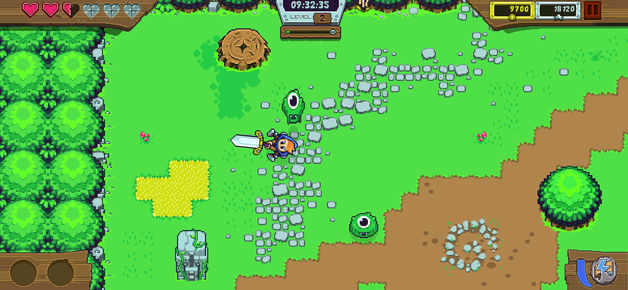 iTunes Description
Grab your sword and start spinning! Dizzy Knight is a fantasy action game full of monsters, power-ups, bosses and more!

Master the art of the spin as you defeat wave after wave of fantasy monsters in this one of a kind dizzying adventure. Can you reach the Spiral Throne and become the ultimate…Dizzy Knight?
Forum Thread: Dizzy Knight (by Noodlecake/Mega Sweet)
---
ELOH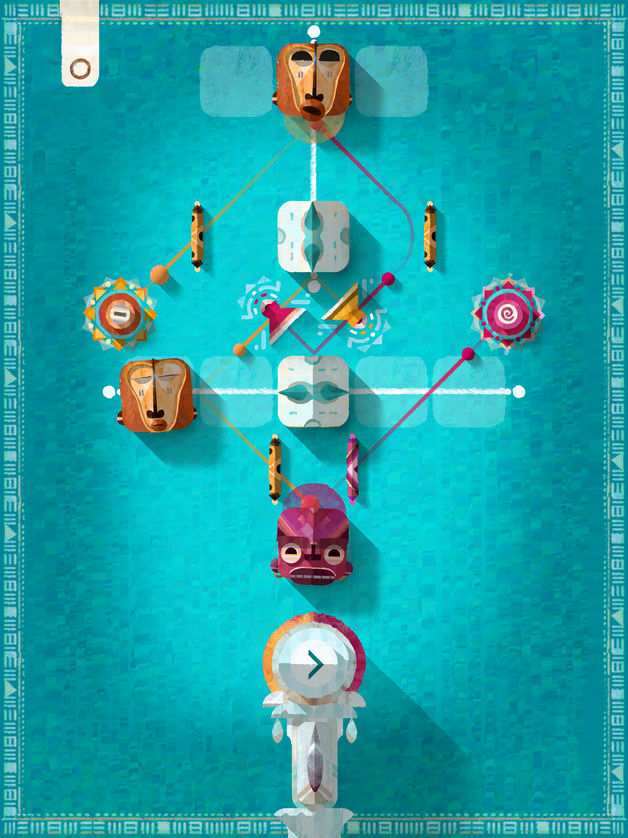 iTunes Description
A chilled out puzzle game to help you relax and find your groove.
From the creators of the Apple Design Award winning Old Man's Journey, a new musical puzzle game about feeling the rhythm to find the solution.

Slow down, start listening and let the groove guide you through 85 levels.
No ticking clock, no ads, no paywalls.
Just satisfying gesture controls designed for touch, with a smooth learning-curve and pressure-free attitude.
Forum Thread: ELOH (by Broken Rules)
---
Flood: Deep Underwater Craft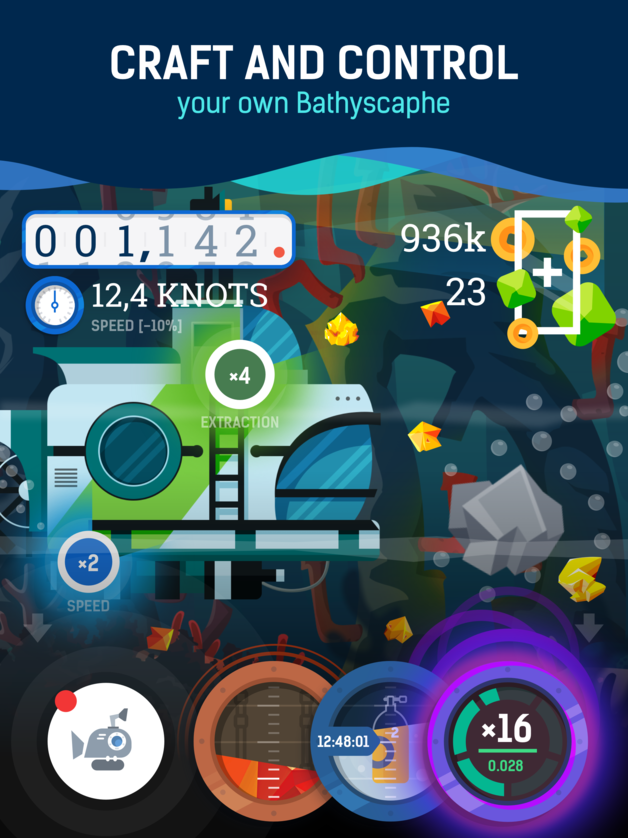 iTunes Description
After a great earthquake, coastal regions of the planet were completely flooded. Unknown resources and abnormal changes have been seen by many! Collect what you can in your Bathyscaphe, seal the hatch and ahead, to new adventures!

Flood is an adventure idle game. Upgrade your Bathyscaphe by improving its parts and mechanics, explore the underwater world, farm resources, exchange them and craft new parts! You can always exchange parts you don't need for gold! Craft new bathyscaphes, unite with friends and form flotillas with other players. Break into shipping containers and booster chests, fight storms and other sea dangers. Survive under water and conquer the flooded world!
Forum Thread: Flood: Deep Underwater Craft (by Oleg Kapitonov)
---
Galerider
iTunes Description
Soar into the air as Bree the Galerider with her trusted Wind Drake and save their world from the threat of destruction. Dodge obstacles, glide across rivers, dive over mountain cliffs and fly through narrow caverns as you collect items while blasting swarms of enemies into juicy bits!

Survive an onslaught of enemy minions to face off with the colossal Overbeasts! Defeat the Overbeasts to unlock new mounts, each with its own unique ability.
Forum Thread: Galerider (by OrionArts)
---
Graveyard Smash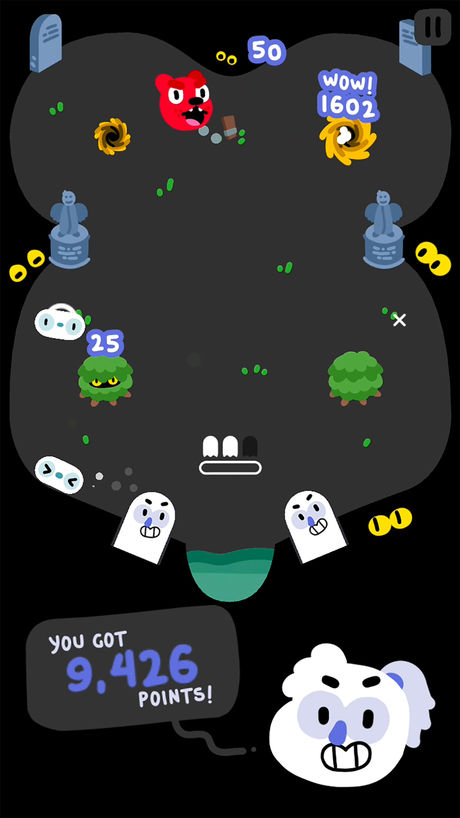 iTunes Description
Graveyard Smash is a pinball-mini golf hybrid internship simulator!

In Graveyard Smash, you're an intern at a large cemetery franchise! You have the task of banishing the spooky spirits that haunt the premises! Use your pinpoint aim and fast reflexes to take the top spot on the leaderboard!

Each day you'll be working on a different cemetery plot that will require you to change up your tactics. Each plot has its own leaderboard where you can compete against other Interns! Earn the top spot, and you'll be the Intern of the Day!
Forum Thread: Graveyard Smash (by Three Day Weekend)
---
Grimvalor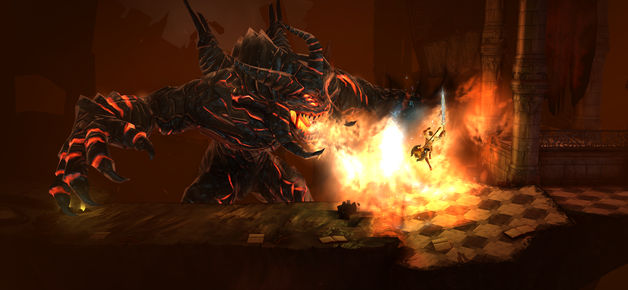 iTunes Description
Slash your way through the hordes of darkness and defeat King Valor's fearsome guardians in this breathtaking adventure!

A malicious power stirs in the forgotten kingdom of Vallaris. Tasked with discovering the fate of its lost king, your quest quickly takes a sinister turn and you are cast into darkness. Surrounded and outnumbered, you must grab your sword, steel your temper and fight your way through a land that does not welcome you. Except for the friendly merchant – he's grateful for your business.
Forum Thread: Grimvalor (by Direlight Games)
---
Idle Cooking Tycoon – Tap Chef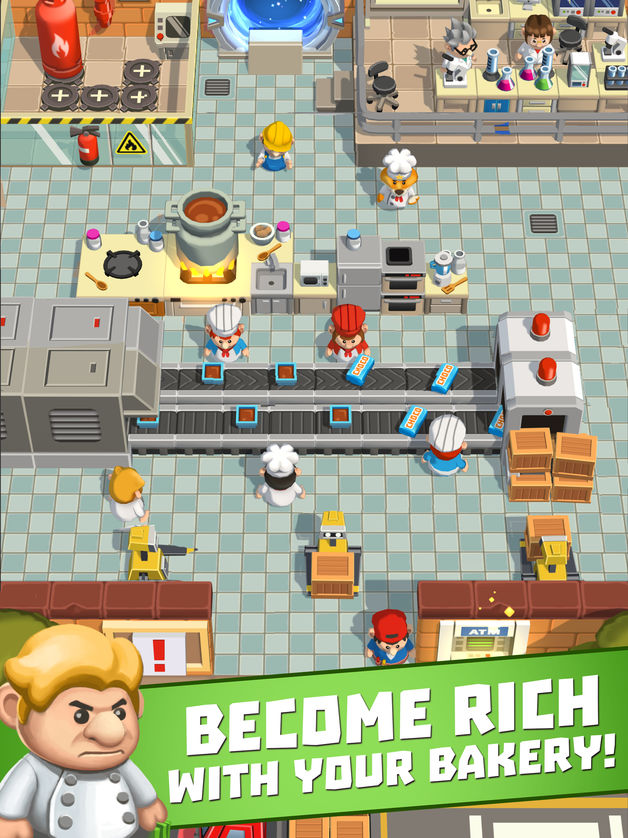 iTunes Description
Are you ready to become the richest pastry chef in the world?

Start your own bakery, discover new recipes, earn money and build the biggest bakery empire on Earth!

Manage your business, hire great chefs to help you make delicious cakes, chocolate bars and cupcakes. Create fantastic recipes and improve your bakery to make new types of muffins, biscuits, pancakes and pies.
Forum Thread: Idle Cooking Tycoon – Tap Chef (by Digital Things)
---
KLAC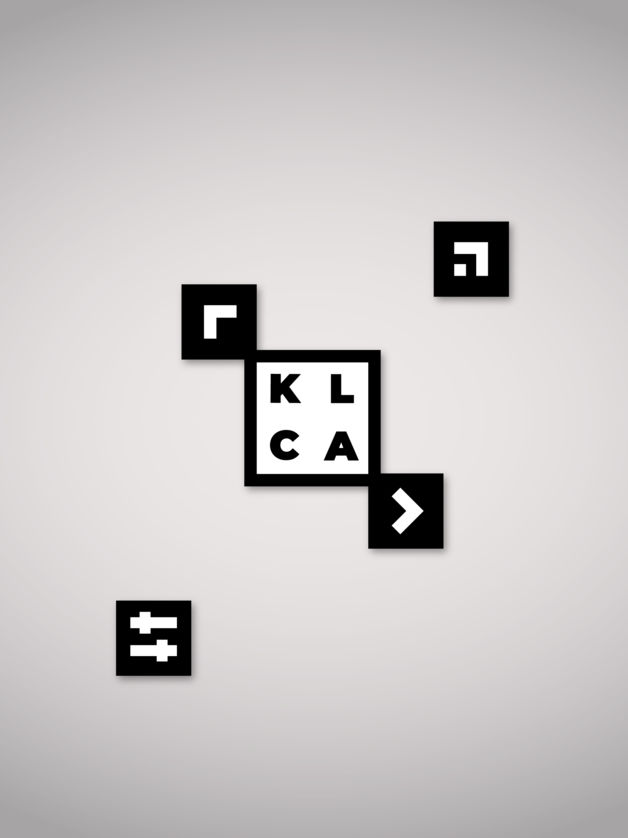 iTunes Description
It's minimal. It's hard. It's wonderful.
Lots of things, we can say…

But, you'll trust us?
When you KLAC, you – for sure – will.
Forum Thread: KLAC (by Nonostante)
---
Loot Raider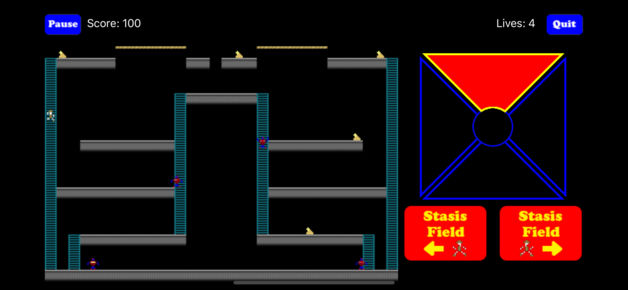 iTunes Description
Hearken back to the 8-bit era of gaming with this classic 70s / 80s style single-screen platformer. Reminiscent of favorite games from popular 8-bit computers of the time, but with all-new gameplay and play mechanics.

Multiple control schemes have been included to best suit each person's preferred style, and a forgiving control system prevents the frustration of difficult-to-play games often found on mobile devices.

Every aspect of the game feels like the classics of the golden age of personal computing, from the classic high score screen to the vintage graphics to the sound effects.
Forum Thread: Loot Raider (by Infusions of Grandeur)
---
Monkeynauts: Merge Monkeys!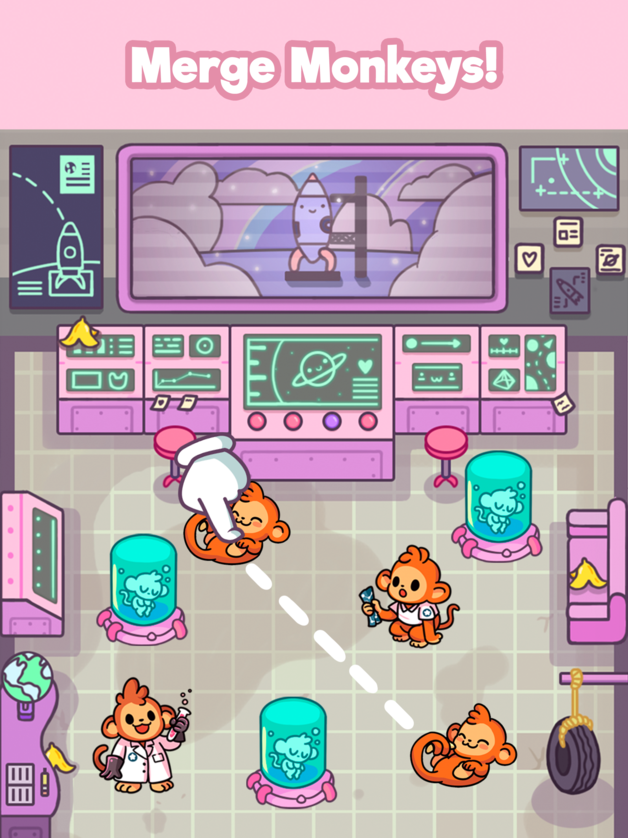 iTunes Description
Since the dawn of time, monkeys have had only one thing on their minds. BANANAS!?! Well… yes. But who doesn't love bananas???

But also… OUTER SPACE!!!

Yes it's true! Historians agree that MONKEYS, not humans, single-handedly pioneered the global space program. And now these adorable "Monkeynauts" are ready to blast off to NEW worlds to meet their extra-terrestrial, banana-eating brethren.
Forum Thread: Monkeynauts: Merge Monkeys! (by HyperBeard Games)
---
PAC-MAN: Ralph Breaks the Maze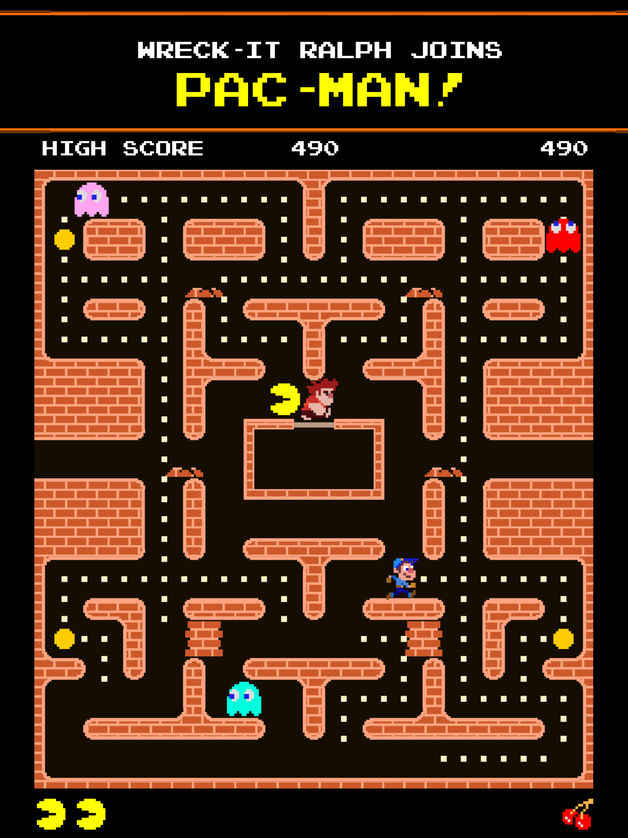 iTunes Description
Wreck-It Ralph and his gutsy friend Vanellope meet arcade icon PAC-MAN in the remastered chasing adventure, PAC-MAN: Ralph Breaks the Maze! Collect some of your favorite characters from Ralph Breaks the Internet and more within the confines of the classic PAC-MAN maze.

Eat Power Pellets to weaken ghosts, and gobble unique themed items like Vanellope's candies for bonus points! Go for high scores.
Forum Thread: PAC-MAN: Ralph Breaks the Maze (by BANDAI NAMCO America)
---
Peko Blast: Puzzle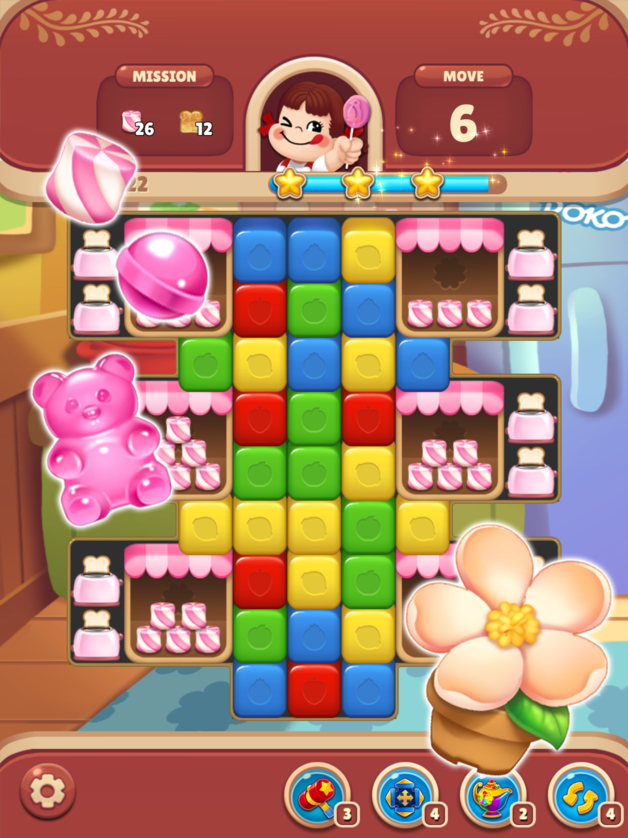 iTunes Description
Can you help Peko beat all the levels to get all the desserts? Tap matching colored blocks to blast them and create special items to destroy obstacles.

Use your brain and skills to guide Peko on an adventure through fantastic, well-made levels! Find the best solution to solve the puzzles, make the highest scores, and earn three stars!
Forum Thread: Peko Blast : Puzzle (by SUPERBOX, INC.)
---
Piffle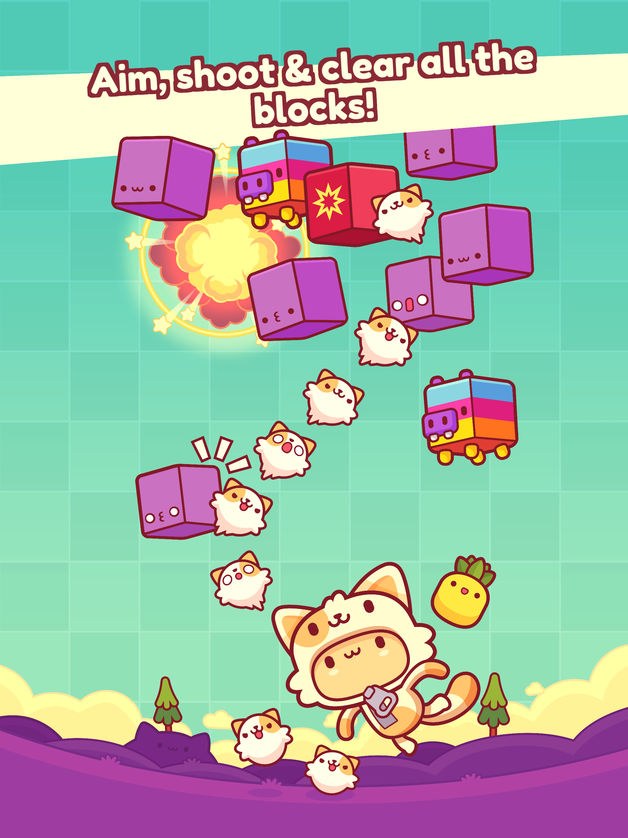 iTunes Description
Discover Piffle a cute arcade puzzle game full of adorable characters and…cats!
Put your cat onesie on, quest through colorful worlds, stop the nefarious Doc Block and craft adorable Piffle balls to collect.

How to play?
– Swipe or point with your finger to aim
– Choose the best possible angle to shoot
– Release to bounce around and break all the blocks
Forum Thread: Piffle (by Mighty Games/Hipster Whale)
---
Pluck- charming puzzles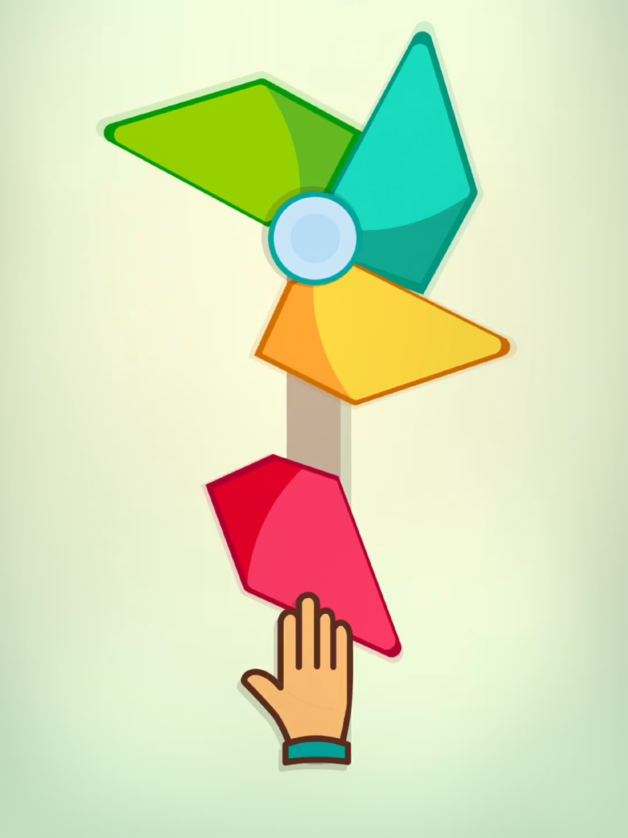 iTunes Description
Pluck- charming puzzles offers cute and fun puzzles for everyone.game is Procedurally Generated so you can play as many as levels you want and as long as you want .you will never run out of content.
Forum Thread: Pluck- charming puzzles (by Nazeer Ahmad)
---
Prey Day: Survival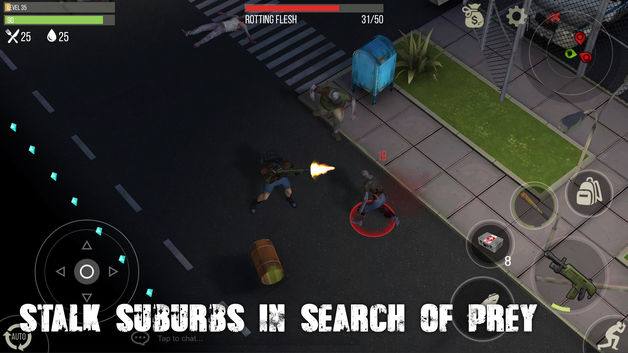 iTunes Description
Prey Day – online survival game which takes place in the huge city of Harbortown. An unknown virus destroyed a large part of the population, leaving only a handful of survivors. Most of the inhabitants turned into zombies or mutated under the influence of the virus. Among the labyrinth of empty streets, the survivors fortify camps to resist zombie hordes and sneak outside to find relatives and discover the cause of the infection.
Forum Thread: Prey Day: Survival (by Pragmatix Ltd)
---
Sausage Slide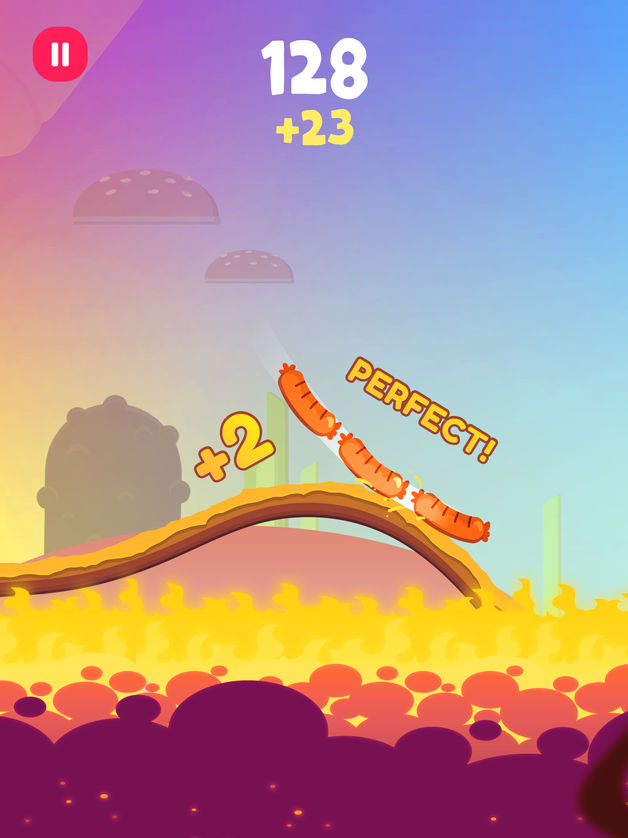 iTunes Description
Sausage Slide is a brand new, fun racing game, where you have to steer three sausages down a hill of mustard. Jump through onion rings to get extra points on your way to that delicious high score!

What kind of speed can your train mustard?

Install now to find out!
Forum Thread: Sausage Slide (by Huuuge Games)
---
Shark Knife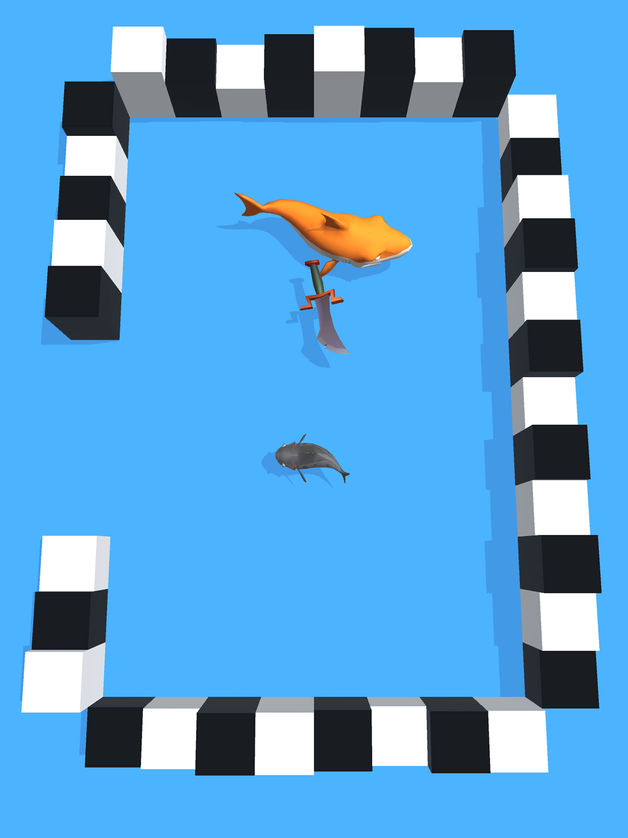 iTunes Description
Cats like playing its tail. Dogs like playing balls. What do sharks like playing? It should be knife!
"Shark Knife" is two dangerous stuffs game. Can you control shark to play a knife?

It is easy to learn. The rule is based on physics. Watch knife motion, control shark to catch it to get scores.

How many scores can you get?
Forum Thread: Shark Knife (by LI YIN JIAN)
---
Skyward Journey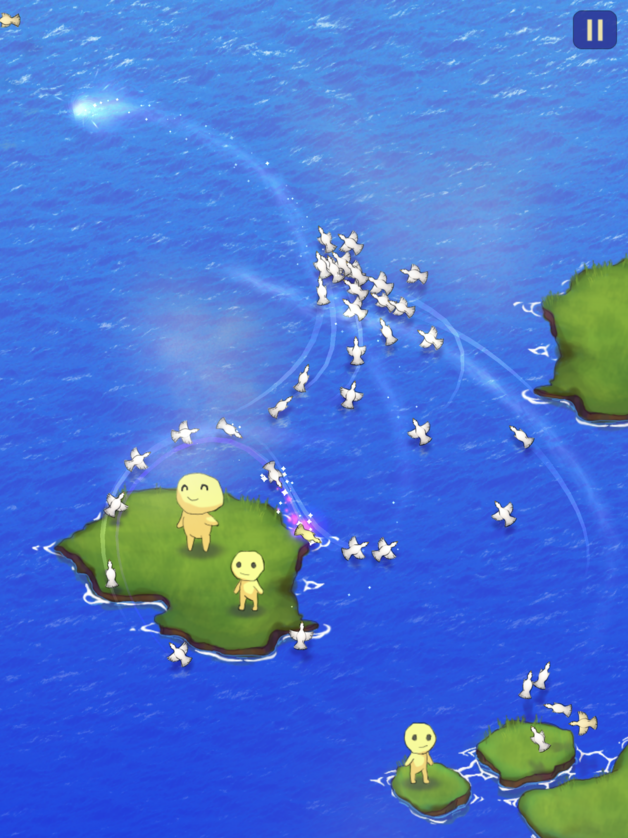 iTunes Description
Gather lost birds, draw wind currents to guide them, and lead them on their long journey home…

• Intuitive, one-touch gameplay – anyone can play!
• A relaxed, zen-like experience with some thought-provoking surprises
• Beautiful, interactive audio by renowned musician, Jeff van Dyck
• 15-30 min average play time – or stay as long as you'd like!
Forum Thread: Skyward Journey (by Dan Vogt)
---
Spinny Path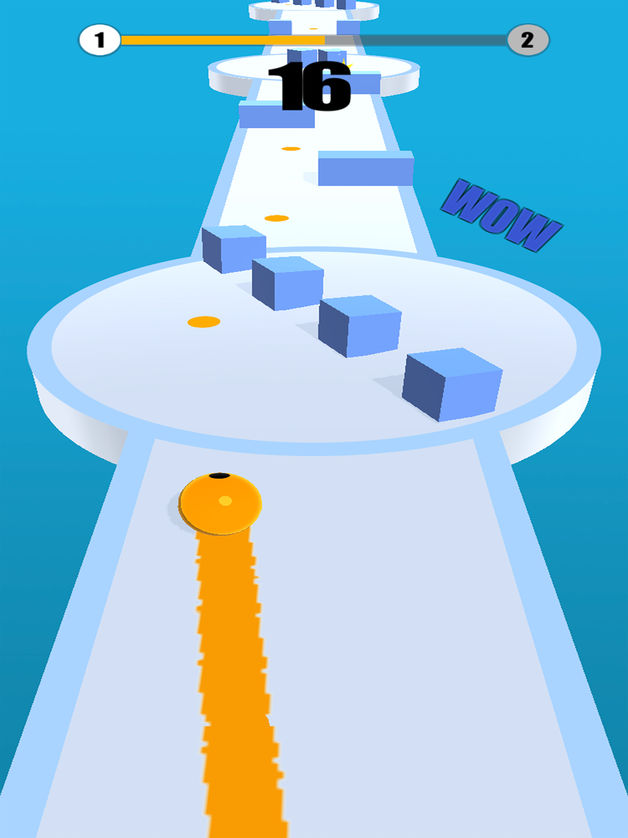 iTunes Description
Race the Spinny Path and reach the finish line!
Get addicted to this fast paced racing game!
Excellent graphics and an endless supply of levels will keep you hooked
Get the frenzy star and smash your way to the goal!
Forum Thread: Spinny Path (by Entity3 Limited)
---
Steamburg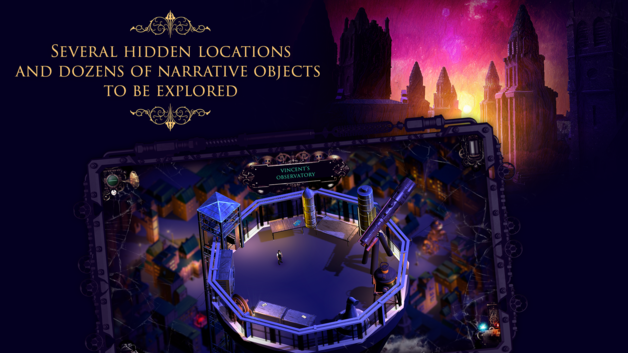 iTunes Description
Play as Tesla's disciple, Professor Vincent Moore, and fight a robot invasion in a unique Steampunk universe. Master Vincent's inventions in this original gameplay to trap the foe robots and rescue his fiancée!
Forum Thread: Steamburg (by Microids)
---
Super Cat Tales 2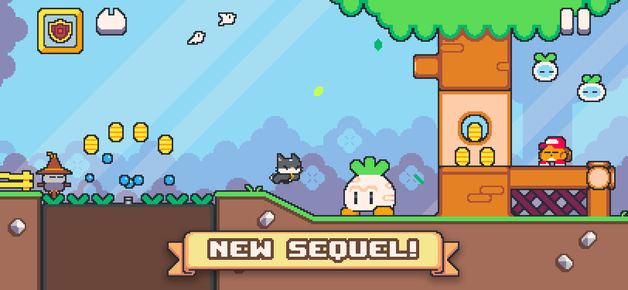 iTunes Description
The best cat platformer is back!

Join Alex the cat and his friends in this new epic Super Cat Tales sequel. A mysterious army of tin soldiers has invaded Neko Land and it's up to our cat heroes to save the day.

Super Cat Tales 2 is a pure mix of platforming fun and explorative adventure, custom made for mobile touch controls. Play it right meow!
Forum Thread: Super Cat Tales 2 (by Neutronized)
---
Sushi Ride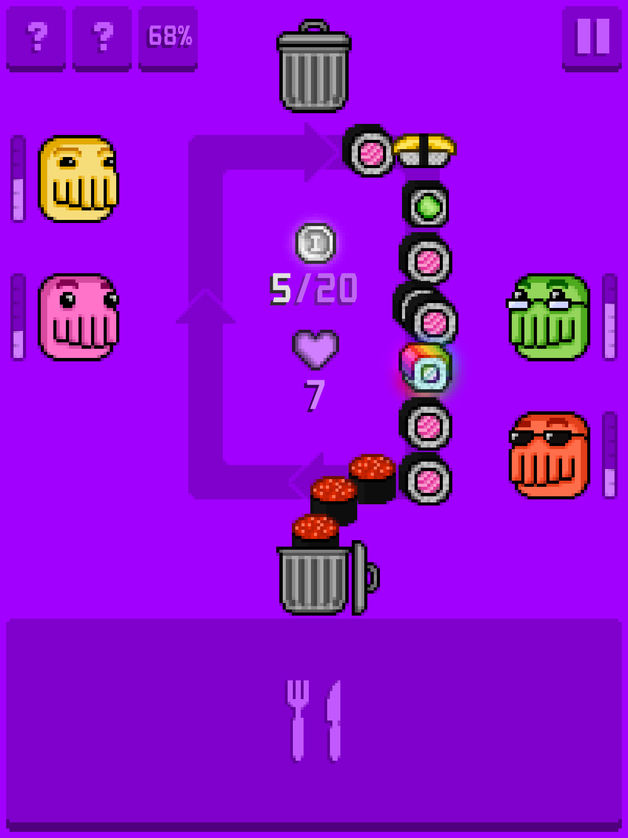 iTunes Description
• It's simple – just give them sushi of their favorite color
• Cuteness overload – forget about your problems for a while
• Enjoy adorable sounds and catchy jazzy tunes
• One finger controls – play anytime anywhere in portrait or landscape mode
• Collect gold sushi to buy upgrades and skins
• Complete objectives and unlock bonus levels
• Customize everything – choose your color scheme and dress up each monster
Forum Thread: Sushi Ride (by niceplay games)
---
Tap Empire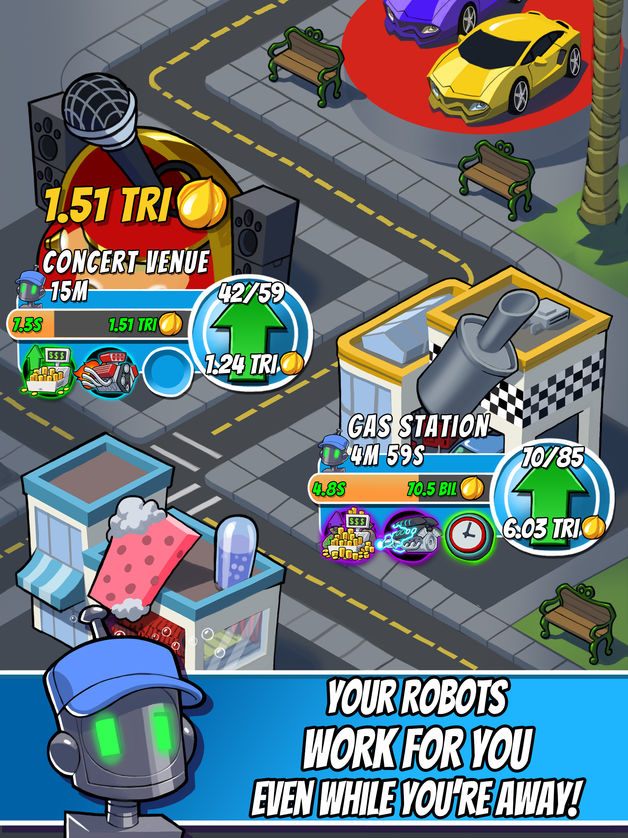 iTunes Description
Tap your way to a billionaire monopoly! Serve Piggy B, help make him rich and famous. Whether you're an active tapper or a passive idler your business will thrive in Tap Empire. Unlock addictive new worlds, build an empire, collect magic items, and supercharge your robots as you work to amass untold riches. Everyone is counting on you to topple greedy Mr. Bossworth's evil empire!
Forum Thread: Tap Empire: Idle Clicker (by Flaregames)
---
Tokyo Ghoul [:re birth]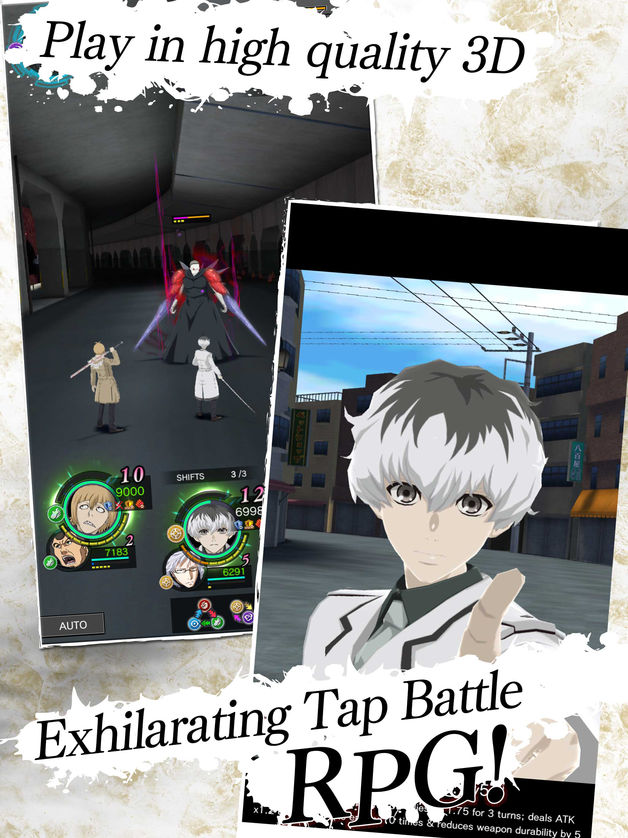 iTunes Description
"The massively popular anime series ""Tokyo Ghoul"" has been made into a smartphone game!
Create teams of your favorite characters and join the battle of ""Ghoul"" vs. ""Human""!

■Characters from Tokyo Ghoul, Tokyo Ghoul √A, and Tokyo Ghoul:re all make an appearance!
Haise Sasaki and Quinx from the latest season, Tokyo Ghoul:re, join the fight alongside Ken Kaneki, Kisho Arima, and other popular characters from the first two seasons of the anime!
Forum Thread: TOKYO GHOUL [:re birth] (by BANDAI NAMCO)
---
The Tower of Egbert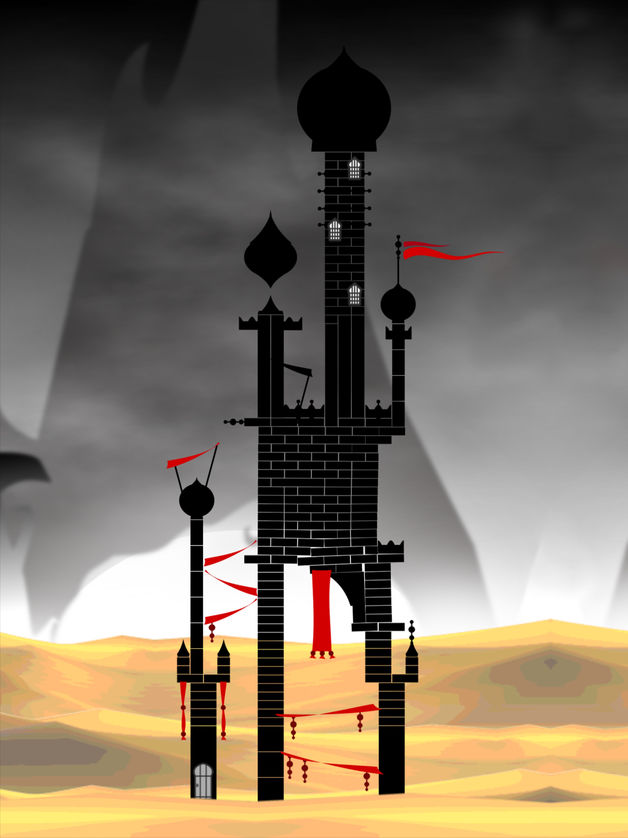 iTunes Description
The Tower of Egbert is a physics-based tower building game with a magic twist. You are able to build freely until the tower is tall enough to reach the target line of the current level. Hitting a start button activates gravity for a few seconds and your construction either stands or falls. If any single block of the tower is still above the target line after the physics simulation stopped, the whole building is magically "frozen" by Egbert, so that the already completed sections of the tower will never again be subject to gravity. In the next level you will have to build on this newly created, always different, often crooked, foundation – a task that can turn out to be quite challenging.
Forum Thread: The Tower of Egbert (by Giggly Mill Productions)
---
True Surf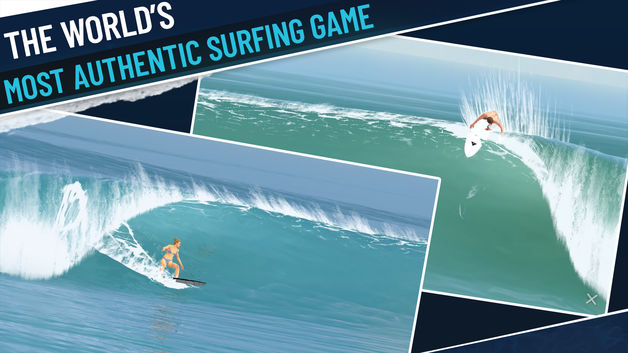 iTunes Description
THE WORLD'S MOST AUTHENTIC SURFING GAME
True Surf launches with 21 of the world's greatest surf breaks driven by True Axis' real world physics simulation engine and powered by live Surfline weather forecasts.

REAL TIME CONTROLS
Realistic touch based physics enable complete control of your surfer in real time. Use one finger, your thumb or mind surf with two fingers like the Pros.
Forum Thread: True Surf (by True Axis)
---
Zombie Rollerz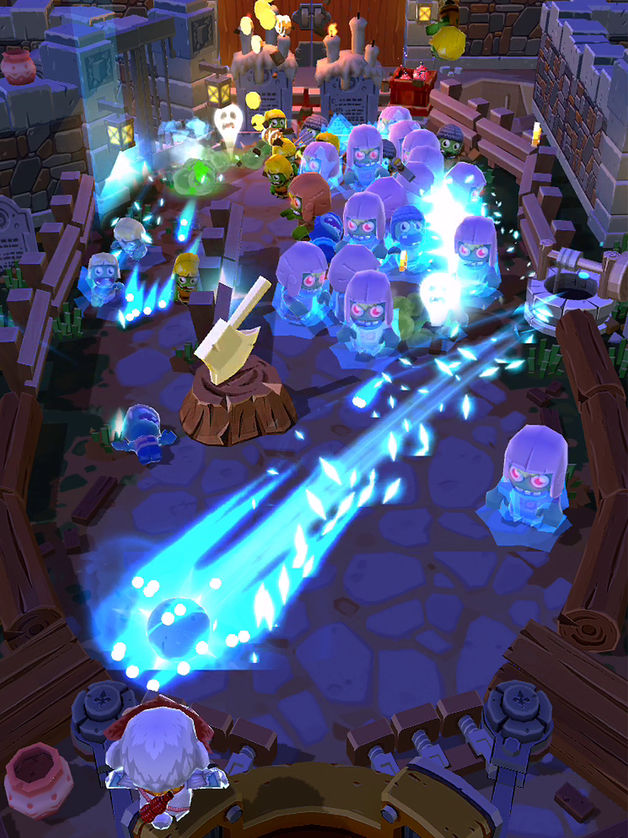 iTunes Description
Explore the epic world of Zombie Rollerz! A new, free, hybrid, award-winning game created through the fusion of the classical arcade pinball machine and the ever-growing zombie infection.

Rescue and recruit powerful heroes to aid your survival. Suppress the zombie infection with unique skills and abilities. Experience pinball in a new light with each hero's ball offering a fun new way to defend against the zombie horde. The zombies may look cute, but they are quite dangerous, from the relatively harmless farmer to the plant-like Devourer, do no underestimate the zombies!

Bounce into Zombie Rollerz today! It's free!
Forum Thread: Zombie Rollerz (by GameVision)
---