Grimvalor ($6.99) was announced a while ago for iOS release this Fall and we finally have pre-orders up in addition to a definite release date. Direlight Games is made up of the two person Finnish studio Touch Foo and their friends. If you aren't aware, Touch Foo brought out some amazing games like Soosiz (Free) and Swordigo (Free) that recently got iPhone X support. Watch the great looking gameplay trailer for Grimvalor below:
Grimivalor is an action platformer which has kickass combat from the looks of things. It has special skills and there will be character progression. If you're worried about some free to play shenanigans, it is a premium release.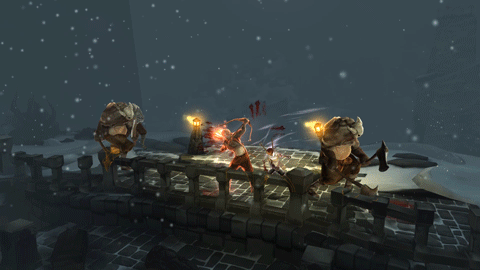 Grimvalor releases on October 10 and you can pre-order it now with a 30% discount. If you're holding out for an Android release, they've said they are focussed on iOS only for now but to "stay tuned" for announcements later on. Check out the official website here. Here's our forum thread for it.
https://direlight.com/grimvalor/