What a difference one year makes. Last year, the Tokyo Game Show was facing declining attendance and a general sort of aimless feeling as consumer VR failed to catch on the way some companies had clearly hoped for. Fast forward to this year, and we've got a vibrant Tokyo Game Show filled with amazing titles and a new attendance record, with 298,690 people visiting over the course of the four-day event. Mobile games made for just about 30% of the games on display, demonstrating a sort of stability in the overall gaming picture.
Of course, with a modest bump in the number of iOS games shown, it would hardly be fair to attribute TGS 2018's greater success to mobile. As silly as it may seem to a certain segment of the gaming populace, it seems as though it was eSports that really boosted the numbers. The final day of the show had more than 123,000 people attending alone, an increase of over 30,000 heads over the prior year's Sunday. It's safe to say that many of the new faces were there thanks to the increased presence of eSports at the show.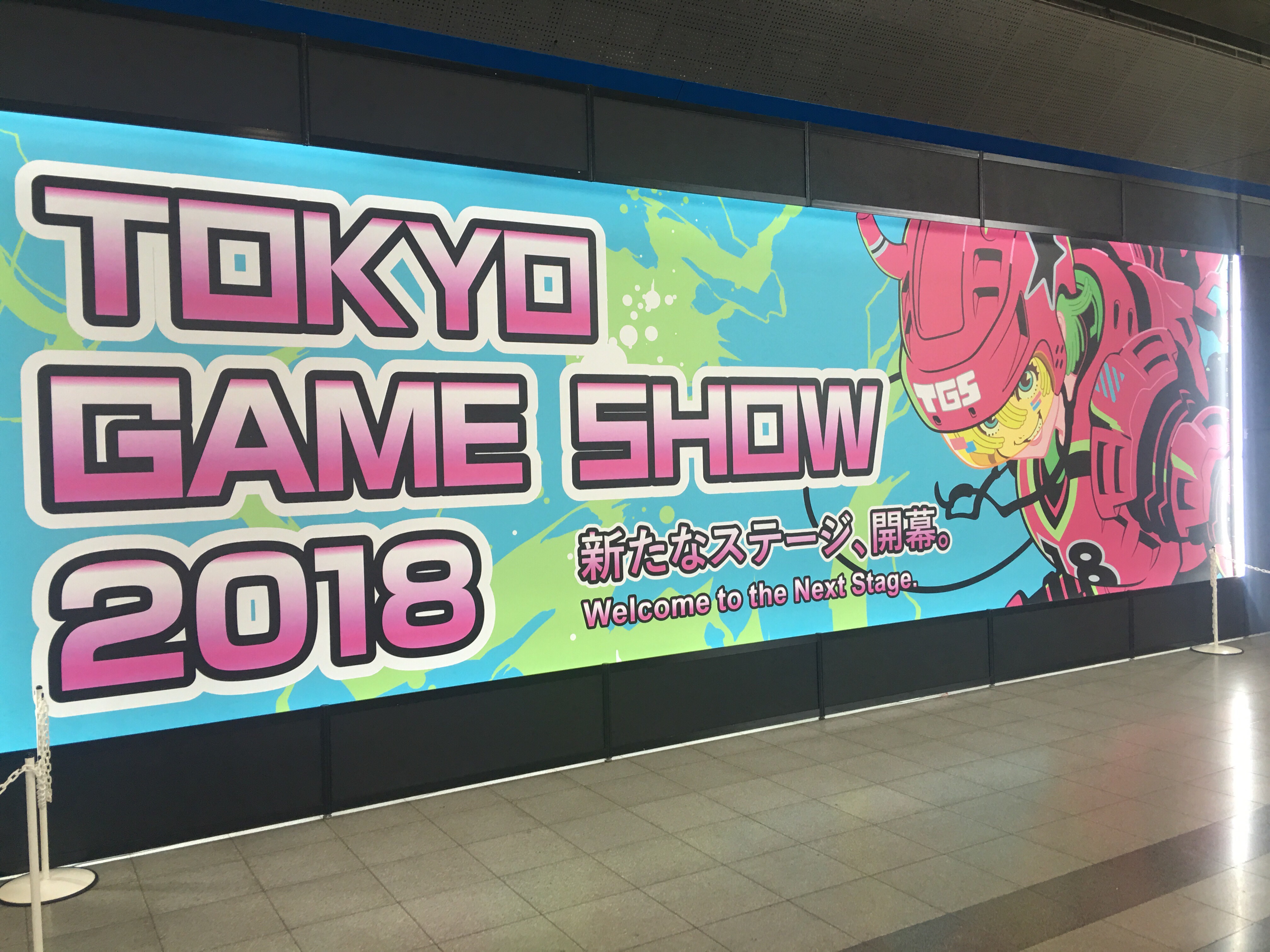 It's also important to note that the big-name console offerings were a lot more compelling this year compared to last. Capcom blew out the doors with their one-two combo of Devil May Cry 5 and Biohazard RE 2, while Square Enix put their Kingdom Hearts 3 foot forward with Dragon Quest Builders 2 backing it up. SEGA was showing off the latest from the Yakuza team, Judge Eyes, and also hosted Atlus's offerings such as Persona Q2 and Catherine: Full Body. Sony's PlayStation area also had quite the bounty, with the tasty Sekiro leading the charge. Konami had a booth as well.
Consumer VR may have taken a kicking, but the technology is increasingly finding a steady footing in Japan in amusement centers and so on. PlayStation VR remains the choice for those fans who want to enjoy the technology at home, with a number of titles on display from a variety of publishers such as Bandai Namco's Ace Combat 7. Still, it looks like the big VR money is going to be in providing experiences such as the outstanding Dragon Quest VR or Mario Kart VR for arcades and other such locations.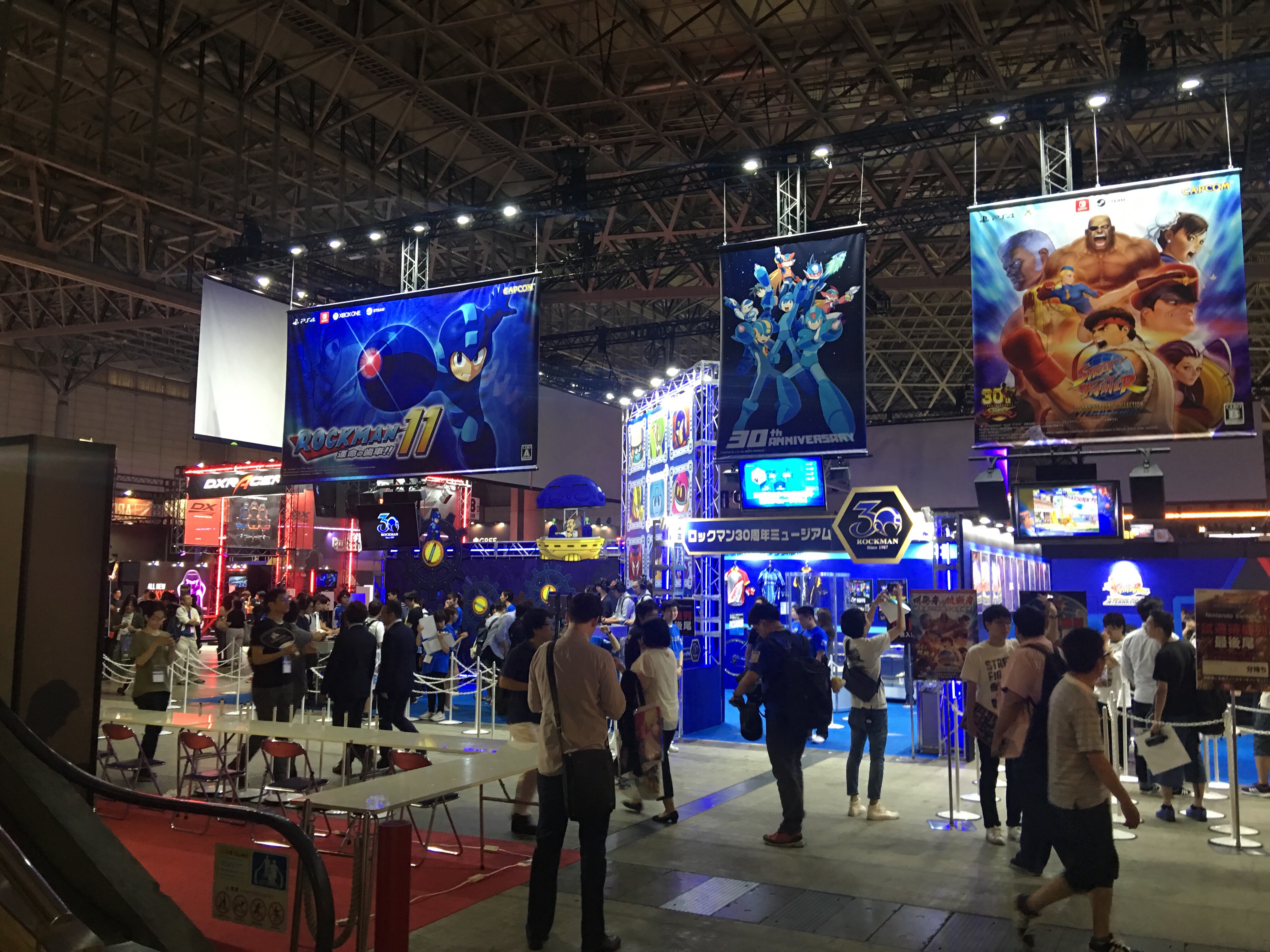 The Tokyo Game Show floor felt a bit more organized this year, as well. In general, it felt like the companies whose offerings were primarily for consoles were all put in one place, while companies with mobile or handheld offerings were grouped together in another spot. The VR Corner has settled in nicely beside the Indie Game Corner, a peanut butter and chocolate situation that has worked out well, I think. As always, the discerning mobile fan will probably want to spend most of their time at the Indie Corner of the show. What few playable mobile titles were available at the big publisher booths were mostly the sort of things that weren't much fun to play in a show environment.
As for the major mobile publishers, they seem to have once again largely passed on setting up big booths for the show. Cygames and Nintendo have a massive game coming out in a mere matter of days, but unless you spotted the posters at Tokyo Station for Dragalia Lost, you sure as heck wouldn't know it. It seems increasingly likely that the absence of large-scale booths for publishers such as Cygames, Gungho, and Xfling is how things are going to be from now on for the Tokyo Game Show. Oh well, we'll always have the giant, ridiculously-expensive Granblue Fantasy airship from a few years back to remember fondly.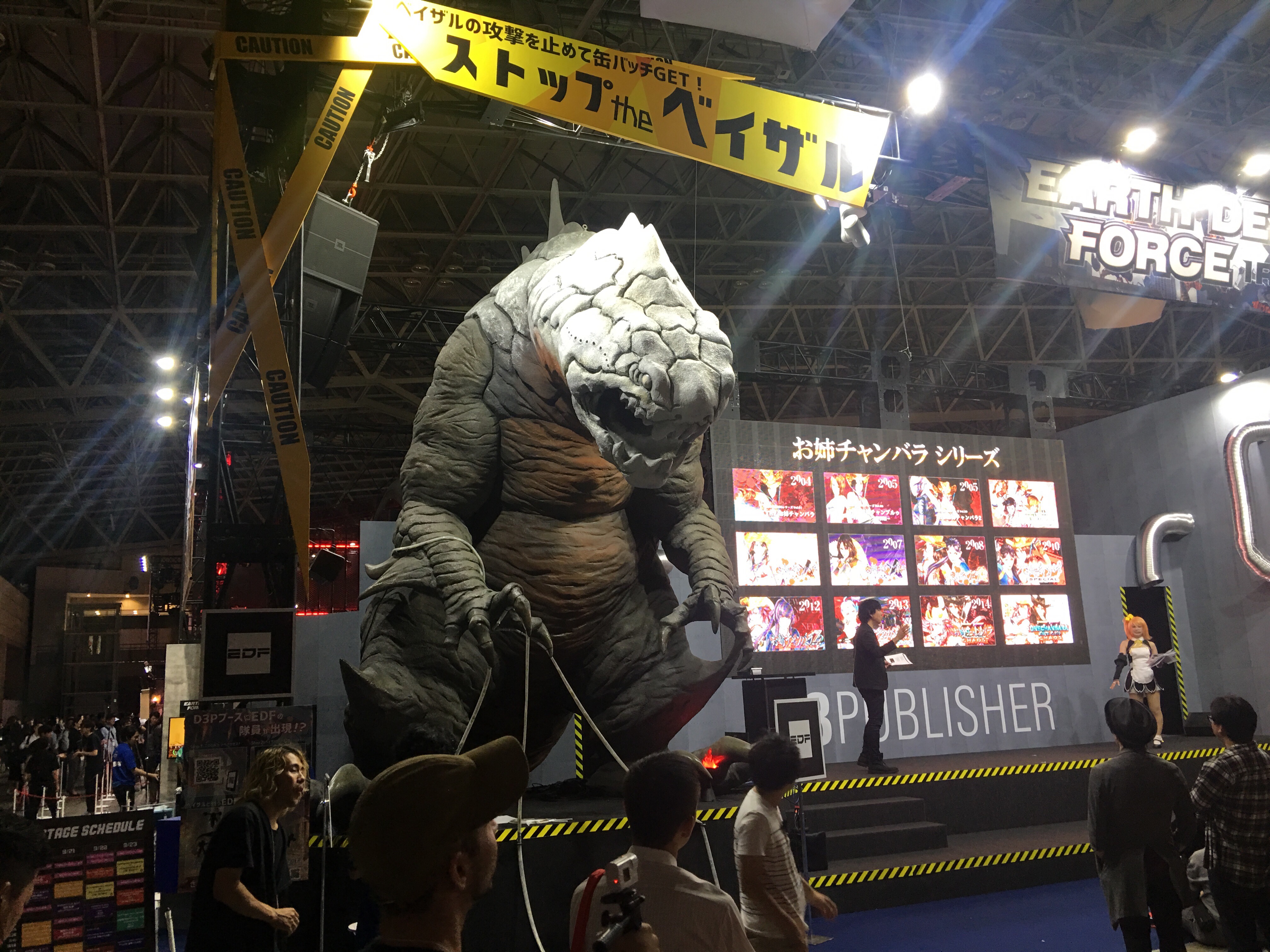 On the whole, this year's Tokyo Game Show seemed to offer quite a bit for anyone's tastes. It felt alive in a way that the shows from the last couple of years didn't, like a phoenix rising from the ashes. A lot of that can be chalked up to the greater stability in the Japanese gaming market, but it also speaks to the health of the industry all around. The great disturber that was mobile gaming seems to have finally settled into a predictable pattern, and everyone appears to be breathing a little easier for it. Oh, and for those of you who thrill to my yearly TGS weather reports: it rained this year. A lot. And I didn't bring an umbrella, so I had to buy one.