Welcome to your SwitchArcade Roundup for September 17th, 2018. After a hectic workload that was Friday's Roundup, your guide through the world of Switch news, impressions, releases, and sales–Phil here–is a bit calmer after a relaxing weekend. Plus, there's far less news to sift through this Monday! Here's hoping everyone else had a nice weekend, too. However, for me, it's back to work, and I'll do just that by starting with the Game of the Day!
Game of the Day
Blade Strangers ($39.99)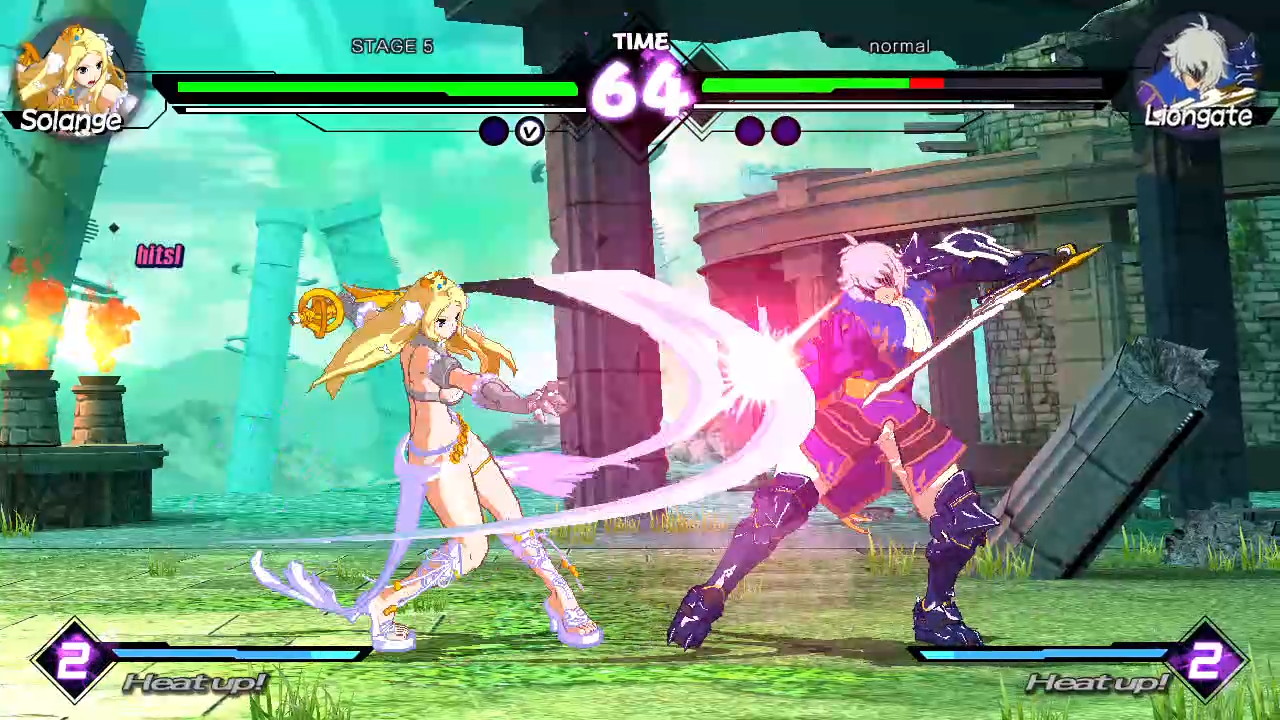 Sure, you might not know many (or any) of the all-star lineup of characters featured in Nicalis' Blade Strangers, but that doesn't stop this game from being one truly accessible and satisfying fighter. After all, there are no advanced inputs to concern yourself with like in a game like Street Fighter or Tekken. Instead, you have a direction on the D-Pad / analog stick to push and a button for offense. The different buttons provide various attacks, such as a light attack, heavy attack, unique attack, and skill–depending on the face button used.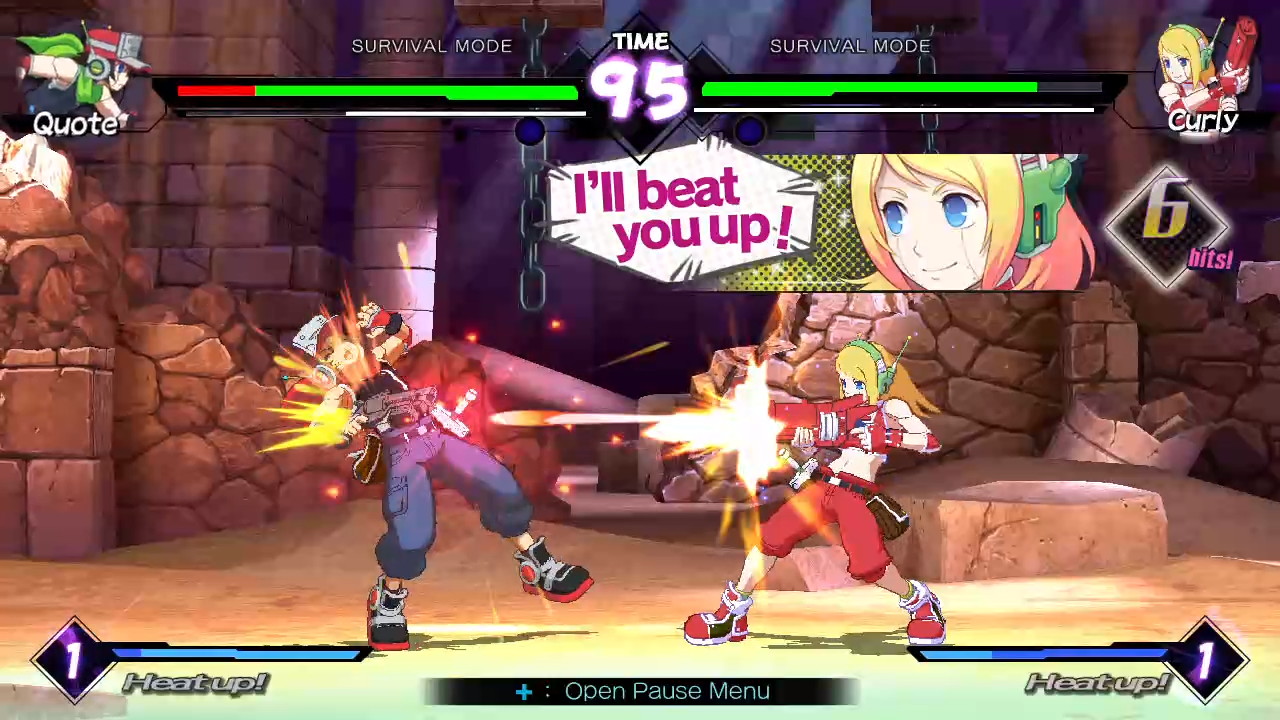 The roster of fighters is varied and quite satisfying to play as. You have cast members from games like Code of Princess, Umihara Kawase (I won't blame you if you have never heard of that one–I can't even pronounce it), Cave Story, and a whole selection of indie game guest stars including Shovel Knight, Gunvolt of Azure Striker Gunvolt fame and, Isaac from The Binding of Isaac. Each character has their own stage, different move sets, abilities, and combat styles in battle.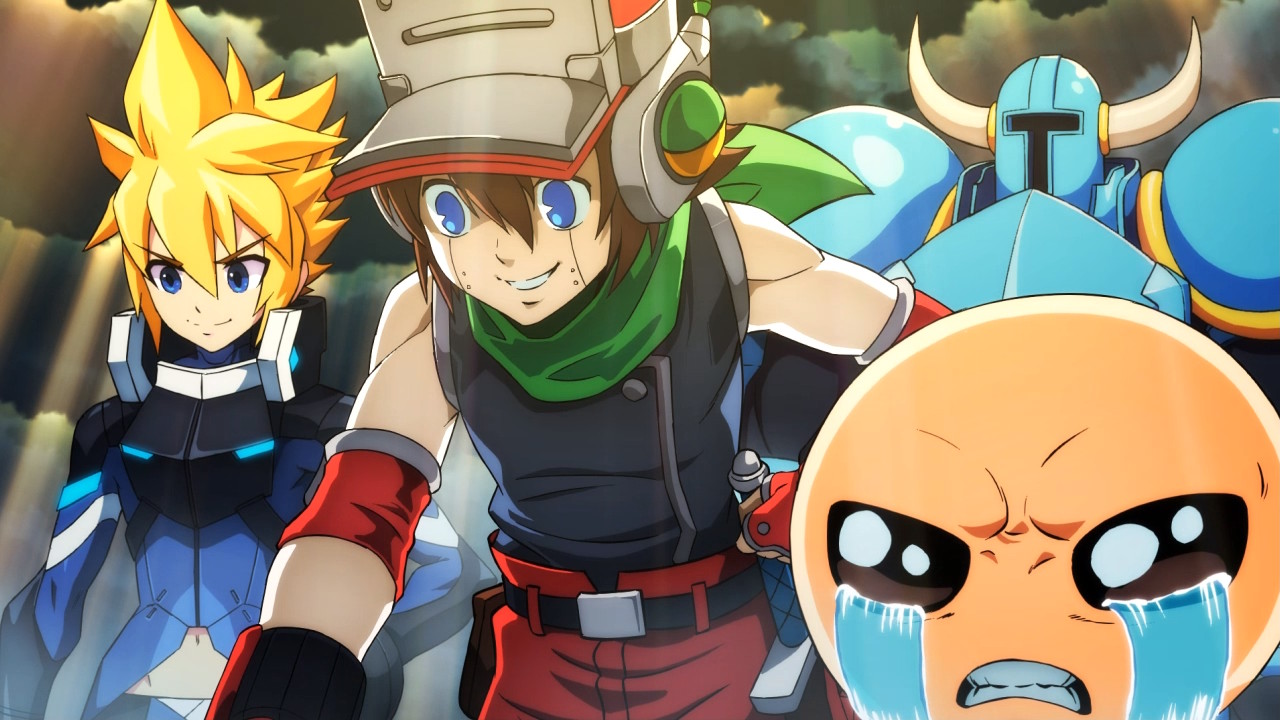 There is also a fair amount of content to be found in Blade Strangers–but less so if you never plan to touch the online component. There's Training, Arcade, Story, and Challenge modes, as well as online ranking modes to unlock new titles and portraits for your profile. In addition to those, you can also unlock alternate colors–up to eight–for each and every fighter.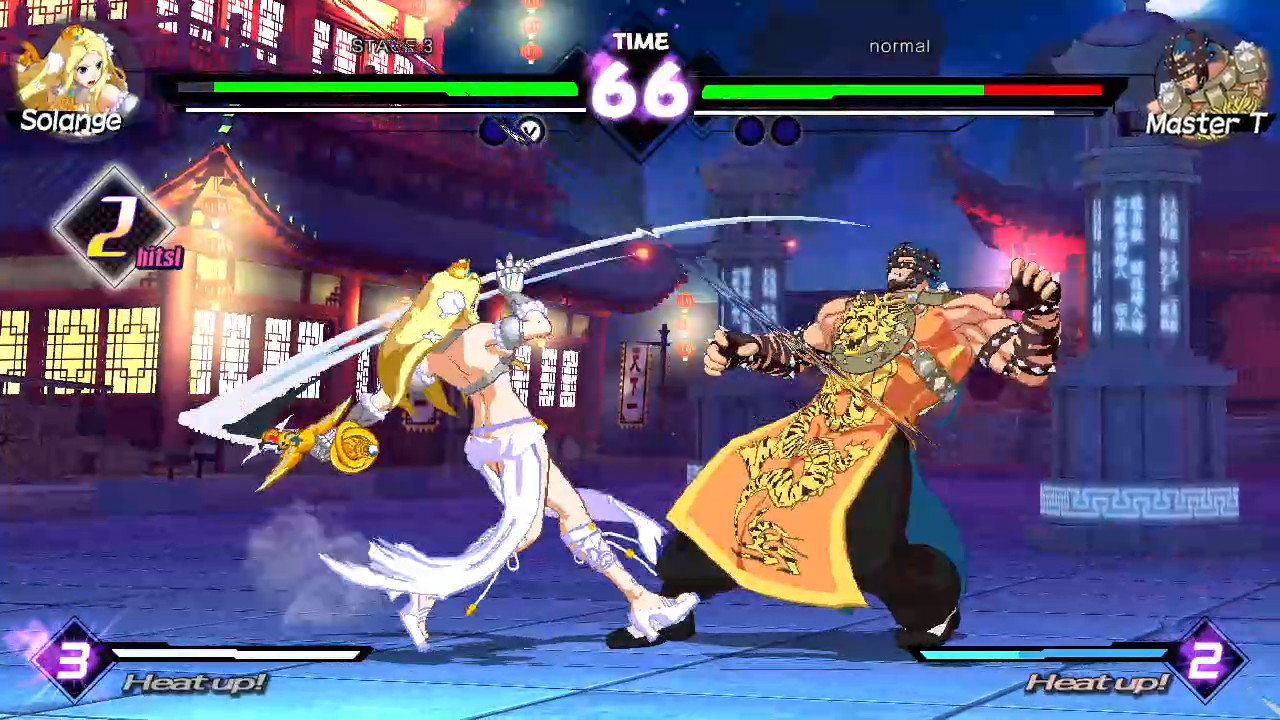 But, that's only if you find the content and combat in this 2D fighter worthwhile. Perhaps those who are heavily skilled in fighters might not find much to be excited about with Blade Strangers, as the lack of depth in combat may not suit them. For folks like me, you'll find yourself with a game that you can easily pick up and play, but one that you won't exactly become a pro at overnight.
More details on Nintendo Switch Online's NES games are here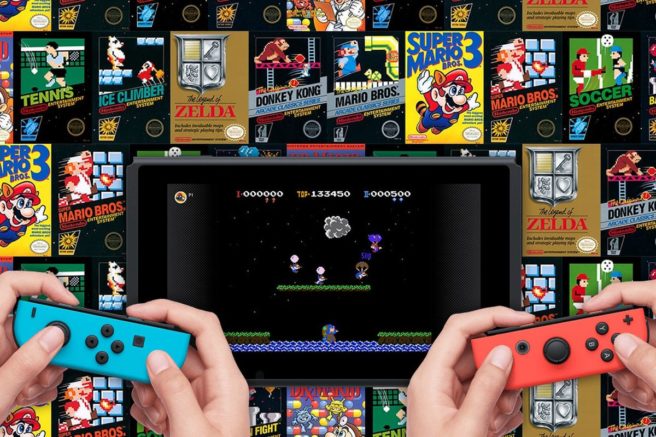 A multitude of details surrounding the Nintendo Entertainment System games that come included with your Nintendo Switch Online subscription has been revealed over the weekend. For one, all you need to download to play the NES games with your active subscription is the Nintendo Entertainment System – Nintendo Switch Online app, coming in at an unsurprisingly small 58.72 MB. After all, this is the company that can shrink a game the size of The Legend of Zelda: Breath of the Wild to alarmingly small amounts of Switch storage space! (And of course, these are NES games, which aren't the biggest file sizes in the world…)
Additionally, the included and future NES games on offer through the online subscription service will run in an HD resolution with filters and save states included as well. This might seem like things that folks should expect, but you never know with Nintendo!
Finally, if you were interested in the Switch's NES controllers that were revealed during last Thursday's Nintendo Direct, you will probably also be interested in knowing that not only will the controllers only work with NES games, but they will only function when they are detached from the Switch as well.
Bandai Namco reveals special anniversary bundle for Tales of Vesperia: Definitive Edition
To celebrate both the release of Tales of Vesperia: Definitive Edition on the Switch on January 11th of next year and the original Vesperia's ten-year anniversary, Bandai Namco will release a special anniversary bundle for the game. The bundle includes the game, an art book, a diorama display case, and a steelbook. This bundle is also exclusive to the Bandai Namco store.
As a side note, you might see a hauntingly familiar banner at the top of the Switch box art in the anniversary bundle's picture. Do not be alarmed–Bandai Namco's US Twitter account confirms that there will be no additional download for the Switch version of the game. Instead, the entire game will be on one single cartridge. Now, wipe that bead of sweat off of your brow and continue to look forward to getting Tales of Vesperia: Definitive Edition on the Switch, if you were doing so in the first place!
Tales of Vesperia: Definitive Edition launches January 11th 2019 on PS4, XB1, Steam and Switch! Pre-Order the EXCLUSIVE and limited Anniversary Bundle from the Bandai Namco Store NOW: https://t.co/VQDdUcHAL5 pic.twitter.com/Oy6l69F2Ec

— Bandai Namco US (@BandaiNamcoUS) September 17, 2018
Arena of Valor gains a Japanese release date. Could a worldwide release be forthcoming?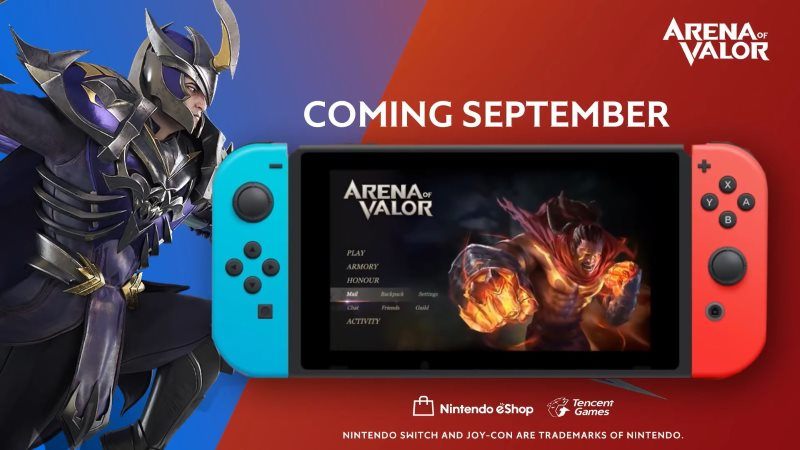 Well, that might be a bit of a leading question, so I apologize for that ahead of time–but it does seem likely. A new Japanese Switch eShop page entry reveals a September 25th release date for Arena of Valor, a free-to-play game that many Switch owners have been desperately wanting to play for months now. (Remember that free-to-play online games do not require a Nintendo Switch Online subscription!) With knowing the Japanese release date for Arena of Valor being next week, one can assume that–like many games of this type–a worldwide release might be in the cards. Dammit! If only this was a news piece about Hearthstone, then my "might be in the cards" phrase would have been clever!
South Park: The Stick of Truth is ready to stick it to the Switch later this month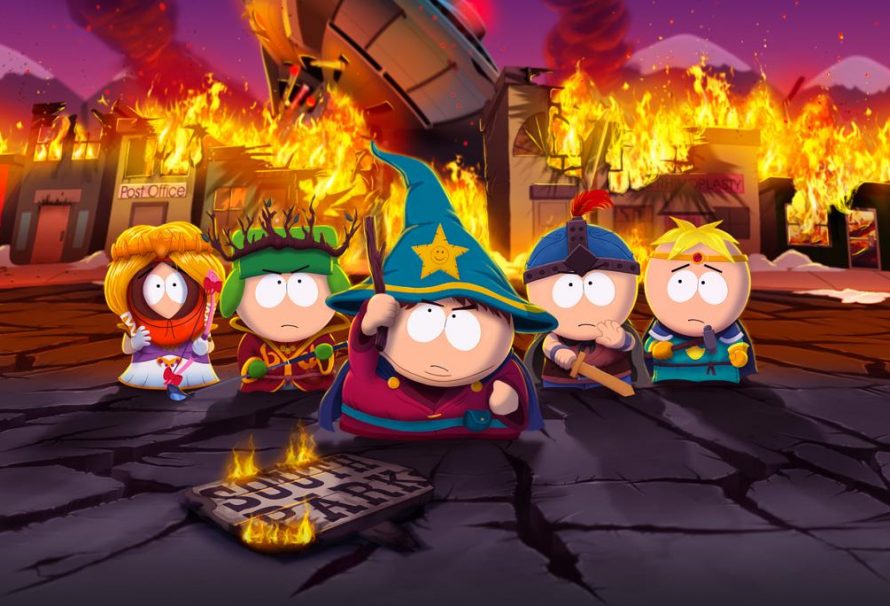 The knowledge of Ubisoft's South Park: The Stick of Truth arriving on the Switch isn't new information, but the pricing and release date I have to share with you is. South Park: The Stick of Truth will launch on the Switch on September 25th for a price of $29.99. As of the time of this column, The Stick of Truth will only be made available for purchase on the Nintendo eShop. Man, I really wanted to "stick it" to digital by buying a physical copy! Okay… That's enough "stick" jokes.
Get tricky with Tricky Towers, just announced for the Switch
Unbeknownst to ignorant plebs like me, Tricky Towers has been much desired by many Switch owners on social media. I mean, it's right THERE in the opening of the trailer. Unless all of those are tweets by dummy accounts associated with WeirdBeard… GASP! Excuse me while I take off my tinfoil hat. In all seriousness, this tower-building multiplayer party game with the goal of making one's tower the highest without toppling it over is indeed coming to the Switch, and its release date is less than a month away–October 11th. You can get the jump on the game and be ready to not topple your tower (no euphemism intended) by having the game pre-loaded on your Switch starting today!
Sales
New Games on Sale
It's a surprisingly busy Monday on the Nintendo Switch eShop when it comes to sales today. 13 unique games are on sale as of the end of this past weekend and today. While the specific number of games on sale might be an unlucky one, Switch owners are quite lucky with the quality of many of the 80+ games now currently on discount in North America.
Green Game: TimeSwapper ($1.49 from $2.99 until September 20)
Paper Wars: Cannon Fodder Devastated ($4.99 from $9.99 until September 20)
Red Game Without a Great Name ($1.49 from $2.99 until September 20)
Never Stop ($3.99 from $4.99 until September 24)
Membrane ($6.99 from $9.99 until September 28)
Neverout ($5.99 from $7.49 until September 30)
One More Dungeon ($5.99 from $7.99 until September 30)
ATOMINE ($6.99 from $9.99 until October 1)
Energy Balance ($0.98 from $2.99 until October 1)
The Wardrobe ($10.49 from $14.99 until October 1)
Earthworms ($4.99 from $7.99 until October 4)
Bouncy Bob ($0.99 from $4.99 until October 4)
The Way Remastered ($2.99 from $14.99 until October 4)
Sales Ending Tomorrow, Tuesday, September 18th
Johnny Turbo's Arcade: Super Burger Time ($7.19 from $7.99 until September 18)
Moonfall Ultimate ($10.39 from $12.99 until September 18)
Shikhondo – Soul Eater ($12.59 from $13.99 until September 18)
The main event that was the meat of today's SwitchArcade Roundup is now over. As always, we're interested in knowing how you're liking the SwitchArcade Roundup, so feel free to hit us up with a comment or a tweet. Oh, and remember, everybody–keep your Joy-Cons charged and your Switches loaded with great games!