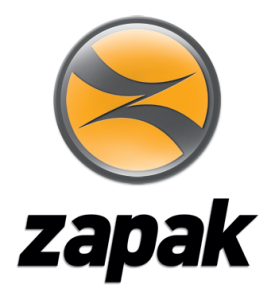 Among my many favorite things about the mobile games market is that it's truly a global industry, and when a developer releases a game on the App Store or Google Play it's often just available for everyone, everywhere. Comparatively, region locking is just a normal thing that many people around the world deal with. I was lucky enough to speak at a conference in India a few years ago, and it blew my mind how some console games (and even consoles themselves) either just straight up aren't released there or are launched so far after the USA it's borderline unbelievable.
In a sense, mobile has become the great equalizer, but what many developers fail to realize is that just because you release something globally doesn't mean it will have global appeal. Many of these different markets have widely varying cultural preferences both when it comes to the kinds of games people like and how they're willing to pay for them. We've even experienced that here, with the TouchArcade community (and Western gamers) turning their nose up at ultra-Asian free to play games loaded with gacha mechanics, anime graphics, and auto-play. To other parts of the world, those things are viewed as required features.

Reliance is the latest company that aims to solve that problem inside the markets they have the most expertise in: India and the larger South-East Asian region. It's a lofty goal, but to understand why this is a big deal, you need to understand what Reliance is, which is likely a company you've never heard of as someone outside of India. The Reliance Anil Dhirubhai Ambani Group (say that ten times fast) is among India's largest businesses, touching everything from telecommunications to healthcare, and of course games and entertainment.  They serve over 250 million customers, and when you consider the 1.3 billion people in India, the scope of their influence just becomes mind boggling. For our purposes today, we're most interested in Zapak, an India-focused subsidiary of Reliance Entertainment (which in turn is a subsidiary of Reliance Anil Dhirubhai Ambani Group).
The plan is to take games that have performed well in other regions, and culturally localize them for India. For example, in Western markets, Reliance releases games like WWE Mayhem (Free) (which we like quite a bit) but in India, they're releasing games like Little Singham. This is little more than another runner, which plays a lot like Agent Dash (Free) but instead features characters from the Little Singham TV show which airs on Discovery Kids in India and is based on the Bollywood action movie Singham. It's sort of the Indian equivalent to how Teen Titans is a super kid friendly version of Justice League.
It's really, really easy to look at a game like Little Singham and be like "This is just another runner, who cares?" In fact, that was almost exactly our take when Halfbrick released the India version of Jetpack Joyride. It turns out the answer to this question is tons of people in India. Little Singham is a proof of concept that when you take a fun game, and jam pack it full of Indian-relevant IP, which Zapak through Reliance has loads of access to, it's an automatic success. Little Singham has been downloaded millions of times, and apparently is making Reliance a nice chunk of change which is equally impressive in a country's mobile market where people typically do not spend any money.
I recently sat down with Amit Khanduja, who is not only the CEO of Reliance Games, but one of the only other people I know of who lives near me in the Chicago suburbs working in mobile games (which makes him an extra cool guy by default). He laid out the plan for Zapak, which basically amounts to emulating what companies like Ketchapp and Voodoo are doing by rapidly releasing different super-casual games while leveraging a vast pool of culturally relevant characters and other intellectual property to pull from like Little Singham, Little Krishna, Tik Tak Tail and others. There's apparently tons more IP in the pipeline too that they're not ready to announce yet, but would be super recognizable to Indian people.
The other incredibly smart thing they're doing with all this is taking advantage of just how popular publishers like Ketchapp and Voodoo have become, which has allowed them to get significantly more choosey about which games they end up publishing. Zapak has become synonymous with gaming in India, as they've been around since the early web gaming era, only recently switching to mobile games also geared towards the Western market. They hope to both soak up the games that these mega-publishers passed on, along with any other game that might be underperforming in India, then mash their expertise of the Indian market together with super popular IP to produce what should be incredibly popular games.
What fascinates me so much about this initiative, is it seems like we are always hearing the opposite story from these Asian mega publishers who have games with hundreds of millions of players who are desperately trying to figure out how to bring them to the North American market- The most successful of which likely being Lineage 2 (Free), but there are countless others. To specifically focus on India seems weird until you once again consider the scale of the country. I already mentioned there's 1.3 billion people living there, but inside of the next five years India is estimated to have around half a billion people with smartphones in their pocket.
All those people are going to be looking for something to play, and if Zapak plays their cards right, chances are it'll be their games that end up on all those devices- And when that happens, you can be like, "Hey I remember reading about that on TouchArcade."