Welcome to your SwitchArcade Roundup for September 5th, 2018! Phil here, and you can feel the calm in the air today as it's a slow news day. There's good reason for that, though, as you'll see with today's top story; things are building to a crescendo for tomorrow! While the news day today might be slow, the SwitchArcade Roundup certainly isn't with impressions of Hyper Light Drifter: Special Edition (releasing tomorrow on the Nintendo eShop), some notes on eShop discounts, and of course, the Game of the Day. Speaking of such, let's get to it!
Game of the Day
Dragon Ball Xenoverse 2 ($49.99)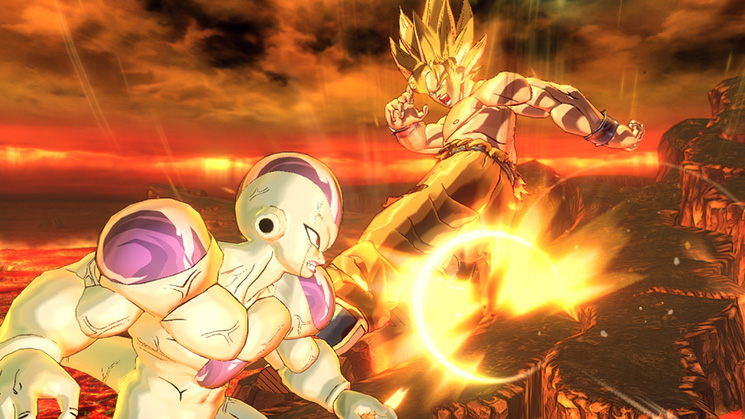 I wanted to highlight this game today because of how much post-launch support it has been receiving, both free patches and updates, as well as paid DLC. That's really awesome, and it's fantastic that Switch owners get a taste of that, too. Also, I wanted to highlight today's game because I'm wanting to return to it as a means to hype myself up (even more) for Dragon Ball FighterZ's upcoming Switch debut.
Dragon Ball Xenoverse 2 allows you to create your own custom avatar out of a one of a handful of Dragon Ball series races, build them up from a scrawny weakling to a serious contender against Lord Beerus at his most destructive! You gain access to new moves, clothing items, and more as you progress through the story. The story of Dragon Ball Xenoverse 2 itself takes you through many chapters of the Dragon Ball Z and Super story lines, where you're a time patroller alongside fan favorite Trunks. You need to stop the villains of the game from further altering the timeline and are messing with the events of battles–and fix what's already been messed up.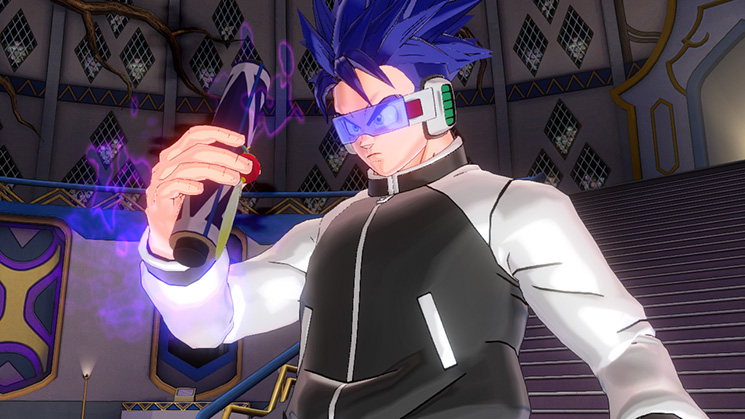 Unlike the PlayStation 4, Xbox One, and Steam versions of the game, the Switch port of Dragon Ball Xenoverse 2 can automatically have all of the base characters in the game unlocked (with the use of a code) for free play to engage in epic battles without the need to unlock them through the rather lengthy story. Of course, you still need to pay for the DLC characters like Tapion, Dabura, Baby, Bojack, and Super Buu in their various character packs.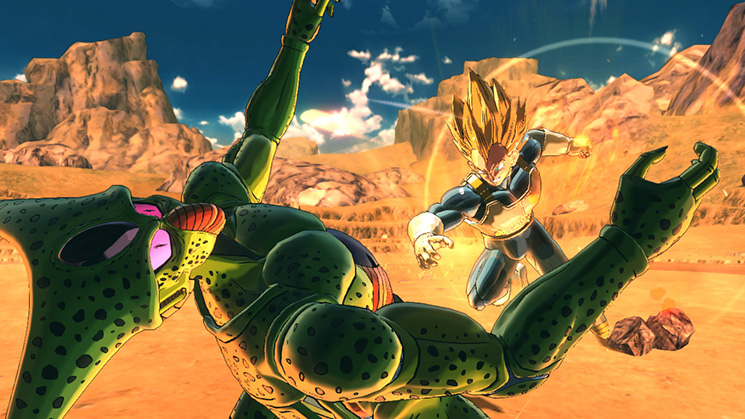 If you're expecting a fighting game that you'll want to play competitively, you'll want to wait until the Switch port of Dragon Ball FighterZ, due out at the end of this month. If you just want to play through a really good love letter to Dragon Ball fans starring your own character, then Dragon Ball Xenoverse 2 is a great choice of a game.
Hyper Light Drifter – Special Edition Impressions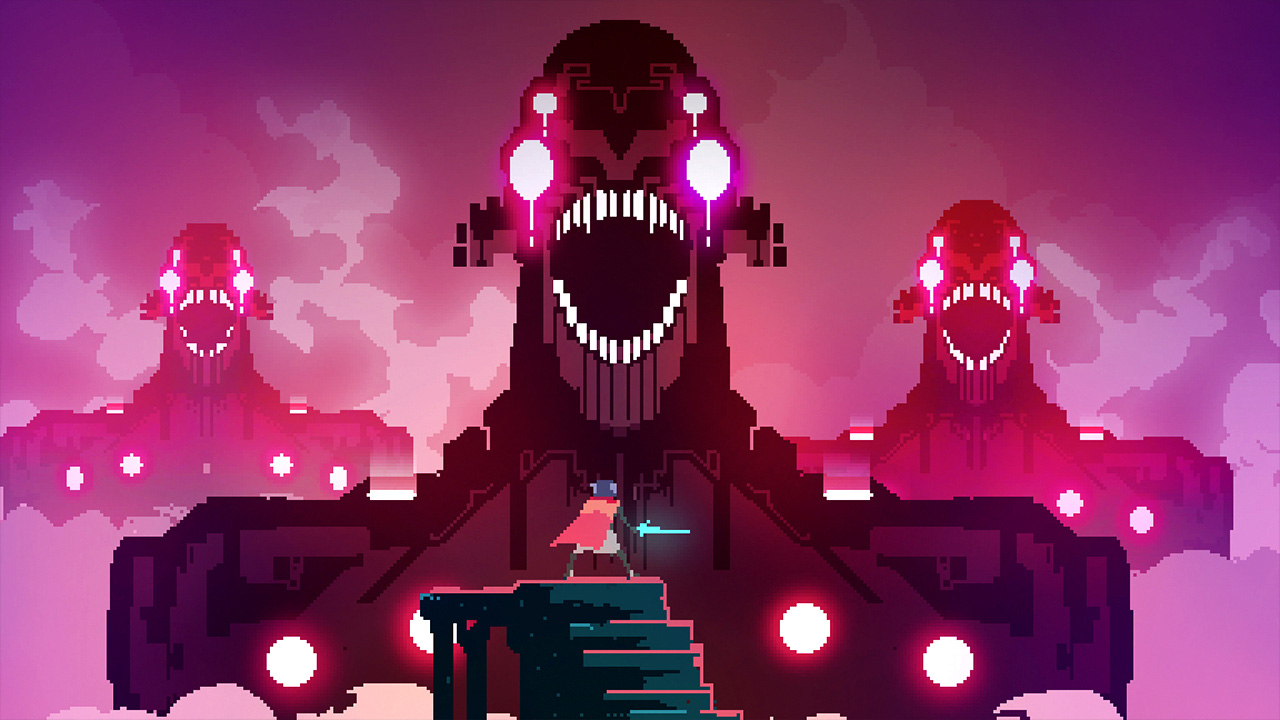 I came into Hyper Light Drifter on the Switch having never played a previous version of the game. "Impossible!" you say. Oh, it's quite true! Now that I've finally gotten the chance to fully play the game through my 8-10 hours with it, I can say that I was a fool to not have played Hyper Light Drifter before.
Let me tell you why, which is probably why you've even bothered to check out my impressions–well, other than to find out how the Switch version fares particularly. Hyper Light Drifter is firstly impressive due to its minimalist approach to its design. Everything from the visuals, to the ambient music, to the story that all plays out without a single word of dialog throughout its course is designed in this approach. Sure, I couldn't make heads or tails about what the hell was going on in the game's story, but I felt that the game relies on the player building their own interpretation of Hyper Light Drifter's happenings. That's the way I preferred it, at least.
As the game is of minimalist design, it only seems right to break down Hyper Light Drifter to its core objective. Starting from the central town where you can purchase a wide variety of upgrades with the yellow chips you find hidden around the overworld, your task is to visit each area of the game–one in each compass direction–explore enemy-infested dungeons and environments, acquire pieces of a fractured key of sorts to unlock the way to the boss, defeat said boss, and then activate the control tower in that area. By doing all this, you not only open up new pathways in the overworld, but after raising all four control towers, you gain access to the final area of the game, directly underground of the central town.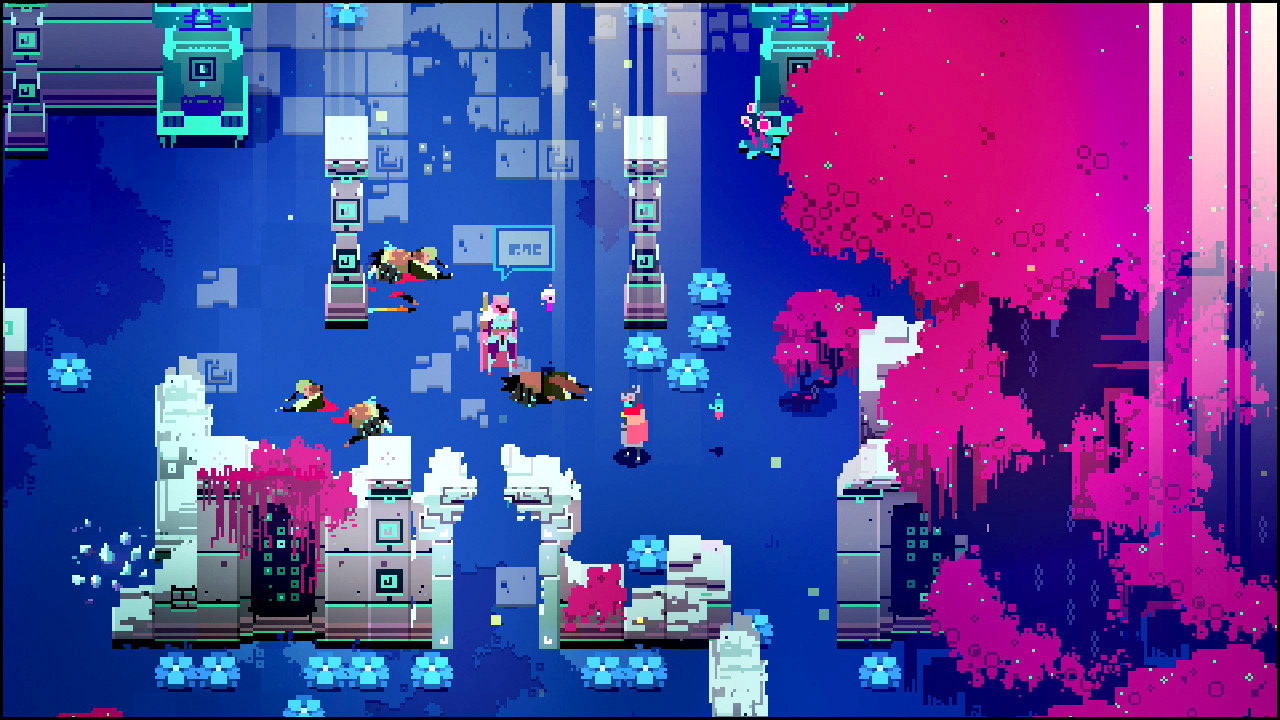 The titular Drifter in Hyper Light Drifter has a multitude of means to attack enemies and avoid damage. They can perform melee attacks with a sword, which can be upgraded to slice back bullets at foes. Additionally, one of many guns can be obtained through the game, such as a standard handgun, a powerful shotgun for enemies in Drifter's face, a piercing rifle, and even a grenade launcher. These obviously assist with Drifter's long range offense, but unlike the sword, guns only have a limited amount of bullets to them until they must be recharged via destroying enemies and nearby environmental objects like boxes and bushes.
Drifter isn't just named that because they travel to and fro–they're also named that due to their literal drifting ability, making them able to dash into thin air across short distances. You can chain dash with the proper timing and rhythm to speed across maps, though I must admit that I could not get the timing down well at all at first. It takes some serious practice to get into the correct rhythm. Regardless, this chain dash is needed in some areas in order to quickly speed through otherwise hazardous places with dangerous footing– such as vanishing platforms and hallways that will smash you if you simply slowly saunter through them.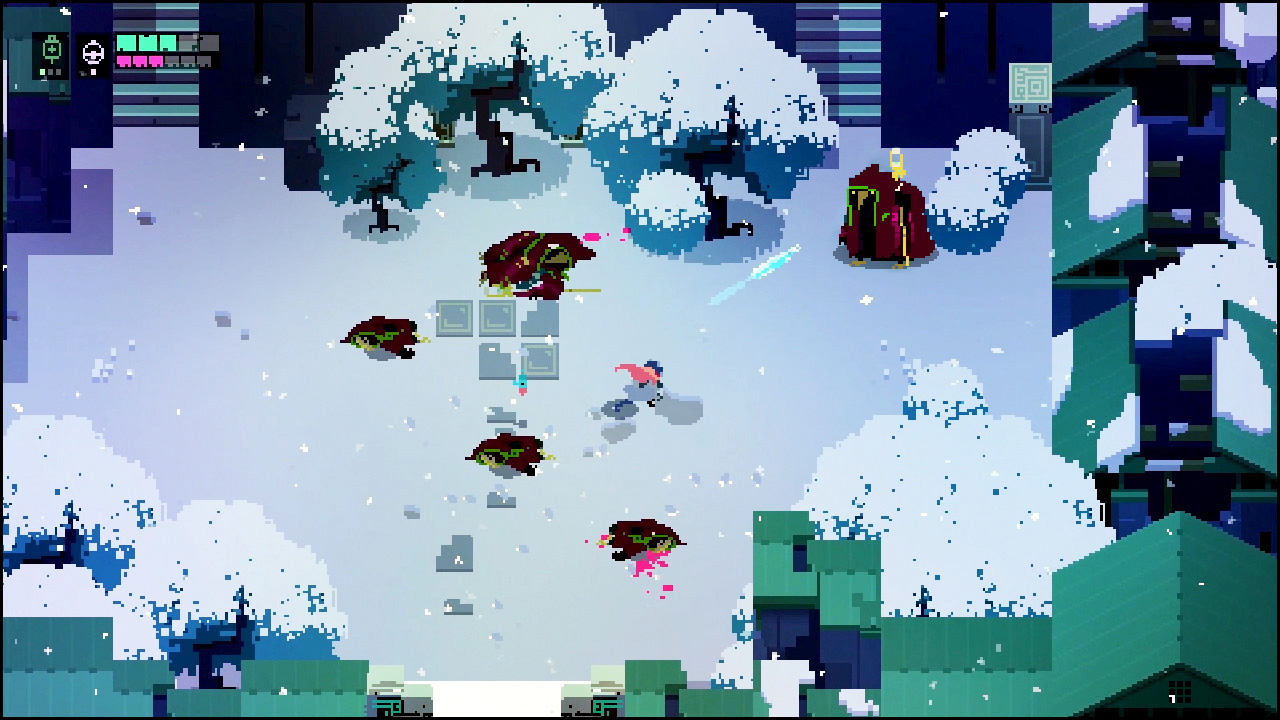 Outside of adventuring through Hyper Light Drifter's land to activate the four towers in the world, there are a multitude of secrets, collectibles, and achievements to find, gather, and complete respectively. From hidden areas usually marked by a small outline of a square leading to places housing yellow chips that are used to purchase upgrades in town, to achieving 800 chain dashes in a row or beating the game's boss rush modes (just some examples of the achievements here), Hyper Light Drifter will have you coming back for more long after you've taken down the final boss. At least, that's the way it was with me.
The Nintendo Switch version does its best to stay at 60 FPS, but there is some occasional stuttering, but it really never brought down the experience for me or even came close to distracting me. Therefore, if you're looking for a great version of Hyper Light Drifter with some new content (like a new mode, two new guns, and a helpful new costume to better help find secrets), then the Switch version releasing tomorrow on the Nintendo eShop should definitely be on your wanted list.
News
A brand-new Nintendo Direct airs tomorrow, September 6th.
Surprise! A new Nintendo Direct has been announced today for tomorrow. Or… for some of you is that two days from today? Will our tomorrow be your yesterday?! Regardless, the Nintendo Direct will be 35 minutes, covering both Nintendo's Switch and the 3DS in the video presentation. These are always a blast to hype up for Nintendo fans, so go wild, all! What do you think we'll see tomorrow–an actual release date for Nintendo Switch Online's launch? More of Yoshi, a game that was delayed to next year? The rumored New Super Mario Bros. U/New Super Luigi U port? It'll be exciting to see what the presentation holds when the Nintendo Direct for September 6th happens at 3:00 p.m. PST/5:00 p.m. EST.
Tune in 9/6 at 3pm PT for a new Nintendo Direct featuring around 35 minutes of information on upcoming Nintendo #3DS and #NintendoSwitch titles!https://t.co/vZbh2Ng6u1 pic.twitter.com/WVMdZYeGFv

— Nintendo of America (@NintendoAmerica) September 5, 2018
"R" you ready? R-Type Dimensions is heading to the Nintendo Switch
TozaiGames, publisher of a previous SwitchArcade Roundup Game of the Day Lode Runner Legacy, has announced that R-Type Dimensions is flying onto the Switch later this year. R-Type Dimensions is a duo of classic arcade horizontal shooters, R-Type and R-Type II, repackaged and enhanced with 3D visuals and improved audio. Those that want their R-Type experience more traditional can enjoy classic mode, which is the original games in their original glory. Check out this newly released trailer below:
The Ninja Warriors are once again coming to a Nintendo platform with The Ninja Warriors Once Again
The Super Nintendo game Ninja Warriors is getting remade, much like the developer's work on Wild Guns, another SNES title. That bit of news isn't new, but what is-is this new name for the game and a brand-new trailer. Natsume presents The Ninja Warriors Once Again, releasing some time in 2019.
Siegecraft Commander is launching on the Nintendo Switch this month
I am the type of person who likes some action mixed in with his strategy. Maybe even some strategy mixed in with my action, if you'd prefer it that way. Just like the Nintendo Switch is a hybrid, so, too, is Blowfish Studios' Siegecraft Commander–a hybrid of action and strategy games. Launch your way to victory as you guide armies to battle and create a series of structures to expand your army's reach via catapults. Siegecraft Commander is an innovative take on the strategy genre, and we won't have to wait long to play it when it arrives on the Switch on September 19th.
Other Headlines & Game Announcements
Courtesy of Japanese Nintendo, Game Dev Story is officially releasing on the Nintendo Switch; it's also being shown off at this year's Tokyo Game Show.
Sales
New Games on Sale
Plantera Deluxe ($3.49 from $4.99 until September 16)
Voxel Shot ($7.2 from $8 until September 25)
Sales Ending Tomorrow, Thursday, September 6th
With tomorrow being the Nintendo eShop's big update day, a new batch of discounts is soon ending, so lock in some neat sales while you still can! However, a wise man once said, "When one batch of discounts dies, another takes its place." You can be certain that the SwitchArcade Roundup will have all of the new games on sale on tomorrow's edition!
1979 Revolution: Black Friday ($10.19 from $11.99 until September 6)
3D MiniGolf ($17.99 from $19.99 until September 6)
Axiom Verge ($9.99 from $19.99 until September 6)
Brave Story + Dark Witch Story:COMBAT ($6.29 from $8.99 until September 6)
Bulb Boy ($3.59 from $8.99 until September 6)
Coffin Dodgers ($7.79 from $12.99 until September 6)
Island Flight Simulator ($17.99 from $19.99 until September 6)
Jurassic Pinball ($1.79 from $1.99 until September 6)
Piczle Lines DX ($10.49 from $14.99 until September 6)
Pixel Action Heroes ($2.99 from $4.99 until September 6)
Syberia ($19.99 from $29.99 until September 6)
Syberia 2 ($19.99 from $29.99 until September 6)
VSR: Void Space Racing ($4.99 from $9.99 until September 6)
Word Search by POWGI ($5.59 from $7.99 until September 6)
World Conqueror X ($6.99 from $9.99 until September 6)
World Soccer Pinball ($1.79 from $1.99 until September 6)
Yesterday Origins ($24.99 from $29.99 until September 6)
With less than 24 hours remaining until tomorrow's Nintendo Direct, I'm preparing for SwitchArcade Roundup coverage overload by doing strength training on my fingers–50 curls with a miniature dumbbell on each of my ten digits. While I work my fingers to the bone, keep your Joy-Cons charged and your Switches loaded with great games!