Back when we heard the news that Farsight Studios had lost the license to the Bally-Williams pinball tables for their Pinball Arcade app, we couldn't help but wonder if that long-standing partnership's end meant that there was a new suitor on the horizon. After all, when it comes to pinball, Bally-Williams is historically one of the biggest brands. With such popular classics as Medieval Madness, Black Knight, The Addams Family, and countless others included in their catalog, Bally-Williams no longer being a part of any pinball video game releases seemed nearly inconceivable. Well, the license didn't lay low for long, and the one that picked it up is a company well-known to all pinball game fans: Zen Studios.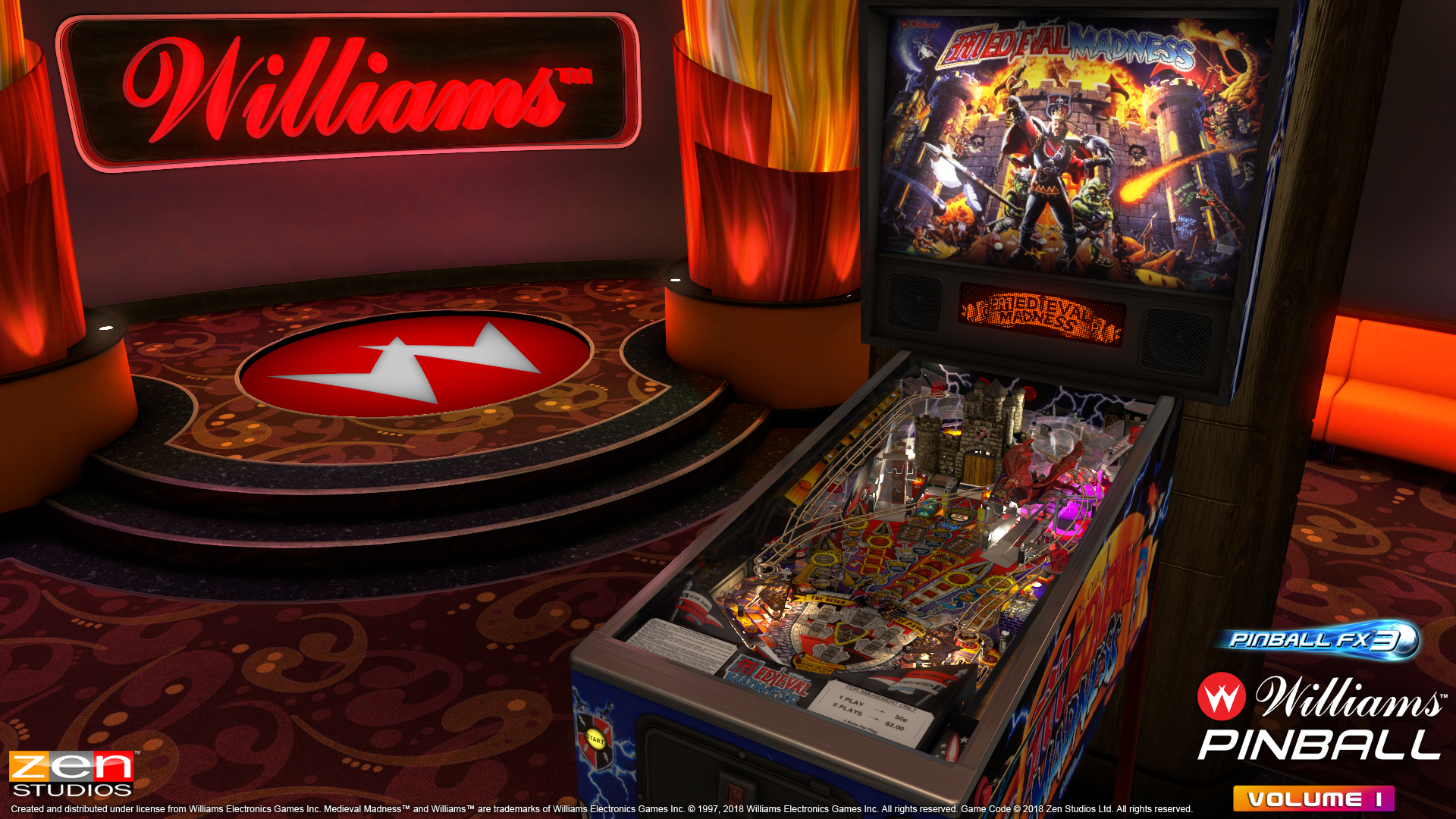 Founded in Budapest in 2003, Zen has become nearly synonymous with pinball video games since it launched Pinball FX in 2007. Sometimes released under the name Zen Pinball (Free), its pinball app has in subsequent years appeared on a wide variety of platforms, along with a few stand-alone pinball apps dedicated to some of the massive licenses the company has worked with. Whether you're into The Walking Dead, Spider-Man, Star Wars, South Park, or Skyrim, Zen has had an original table for you to enjoy at some point or another. This new venture, however, will be the company's first foray into reproducing classic pinball tables.
We caught up with Mel Kirk, Zen's VP of Publishing, to ask a few questions about this amazing partnership.
TouchArcade (TA): Which tables will be included in the first batch?
Mel Kirk (MK): I am really excited to announce the first Williams Pinball tables coming to Pinball FX3 are Fish Tales, Junk Yard, Medieval Madness, and The Getaway High Speed II. These are some of our favorite games of all-time and a great way to kick off our releases.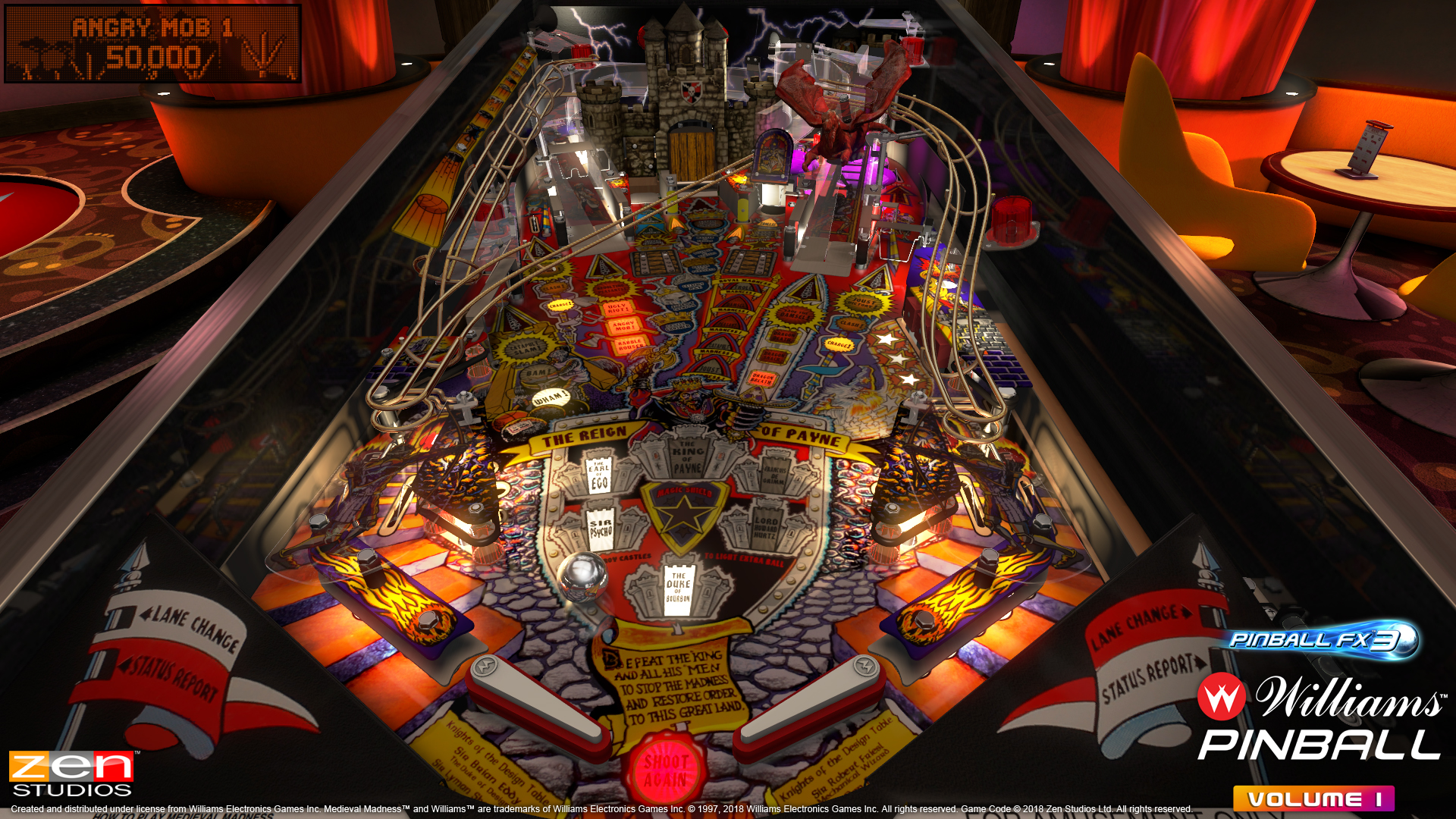 TA: How is Zen deciding which tables are being done and in what order?
MK: This is not an easy question to answer. There are so many amazing games, and it's nearly impossible to prioritize what to do first and in what order. There are some obvious groups of tables that would fit together, there are others that may need to release on their own, and other options still. These are really difficult decisions to make, but we are committed to bringing as many perfectly simulated tables to you as quickly as possible!
TA: Are licensed tables like Addams Family, Star Trek: TNG, T2: Judgment Day, etc, a possibility? Or will Zen just be sticking to Williams's wholly-owned properties?
MK: As you know, Zen has worked with premier brands like Star Wars, Marvel, and Universal for years, so Zen's extensive experience with licensing will be really helpful as we move forward into licensed Williams properties. While every licensed situation is different and presents unique circumstances, Zen is well-equipped to navigate these waters and secure rights to the tables players want to play.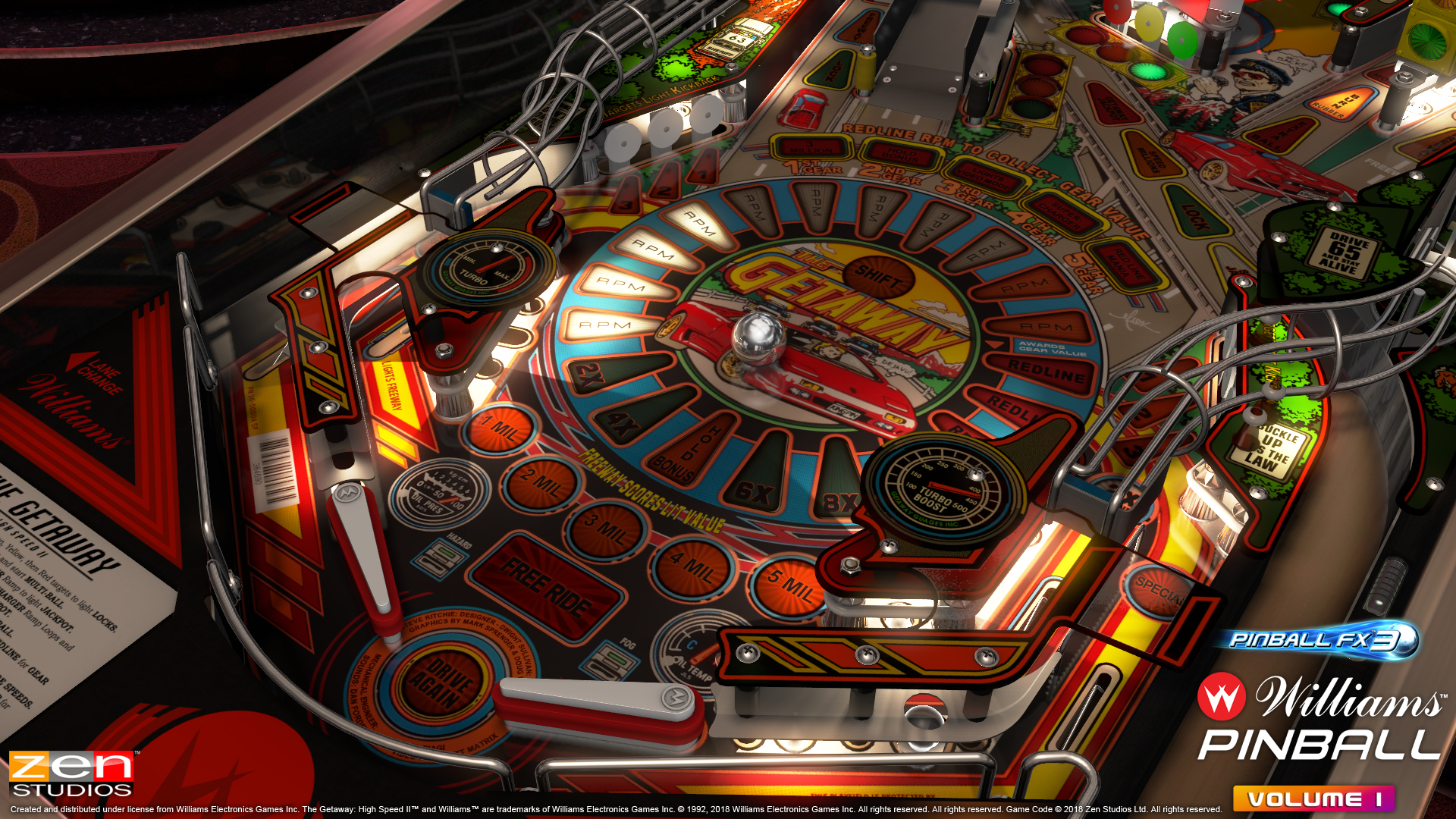 TA: Will these tables be incorporated into the existing Zen Pinball app, released as a stand-alone, or both?
MK: At this time we are not revealing our plans on mobile. We need a little more time to figure out the strategy – but we will reveal the full plan for mobile as soon as possible. We are committed to an awesome mobile experience. If you look at what we have done with Aliens vs. Pinball (Free) and Bethesda Pinball (Free), I think you can see a nice progression with what is possible for pinball games on mobile devices.
TA: What kind of frequency is Zen looking at for new table releases? I see Volume 1 will include four tables and is set for a 2018 release, but how soon will Volume 2 be following it?
MK: Volume 2 should release before the end of 2018, and then 2019 will be really busy with releases. Players will not be disappointed. We want to get tables out quickly, but also never at the cost of doing full justice to each of these classic tables – clearly, this is what players want as well.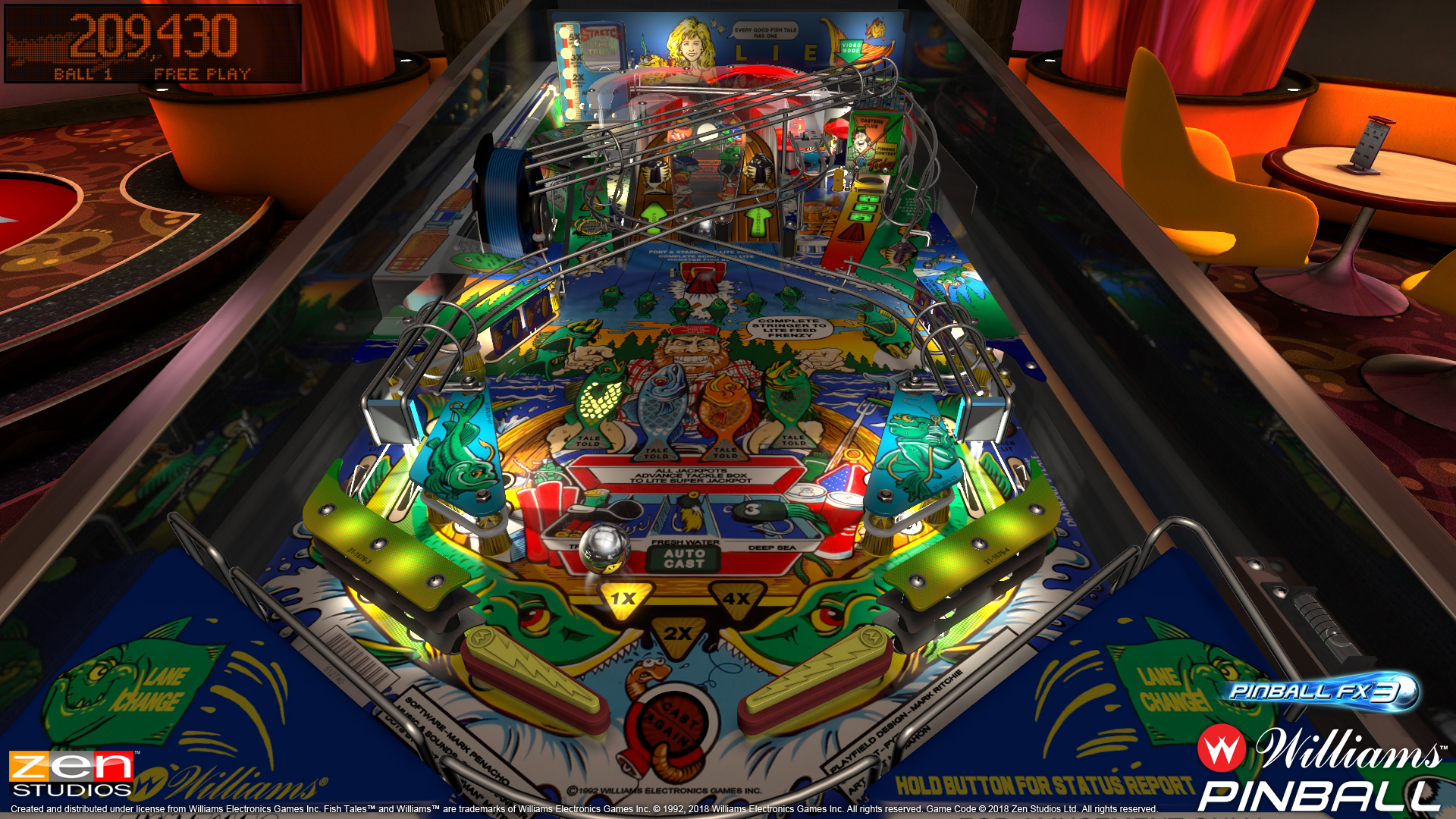 Well, there you have it. While it sounds like us mobile players might have to wait a little bit longer than the other platforms to get our hands on these tables, they are on their way. The initial selection of tables is great, and while Zen seems cagey to say anything definitive about licensed tables, I'm sure they're going to do their best to get the popular tables out there. Heck, with their previous partnerships with Disney's brands, we may even get to see Indiana Jones: The Pinball Adventure in digital form! That would be a treat.
We'll bring you news about the mobile release of Zen's Williams Pinball as soon as it's available. Hopefully, we won't have to wait too long to hear some solid release information. It's going to be interesting to see Zen tackle re-creating real tables, and comparing their takes on them to previous video game versions. If nothing else, one of the most treasured brands in pinball is in good hands, and that's plenty to be happy about all on its own.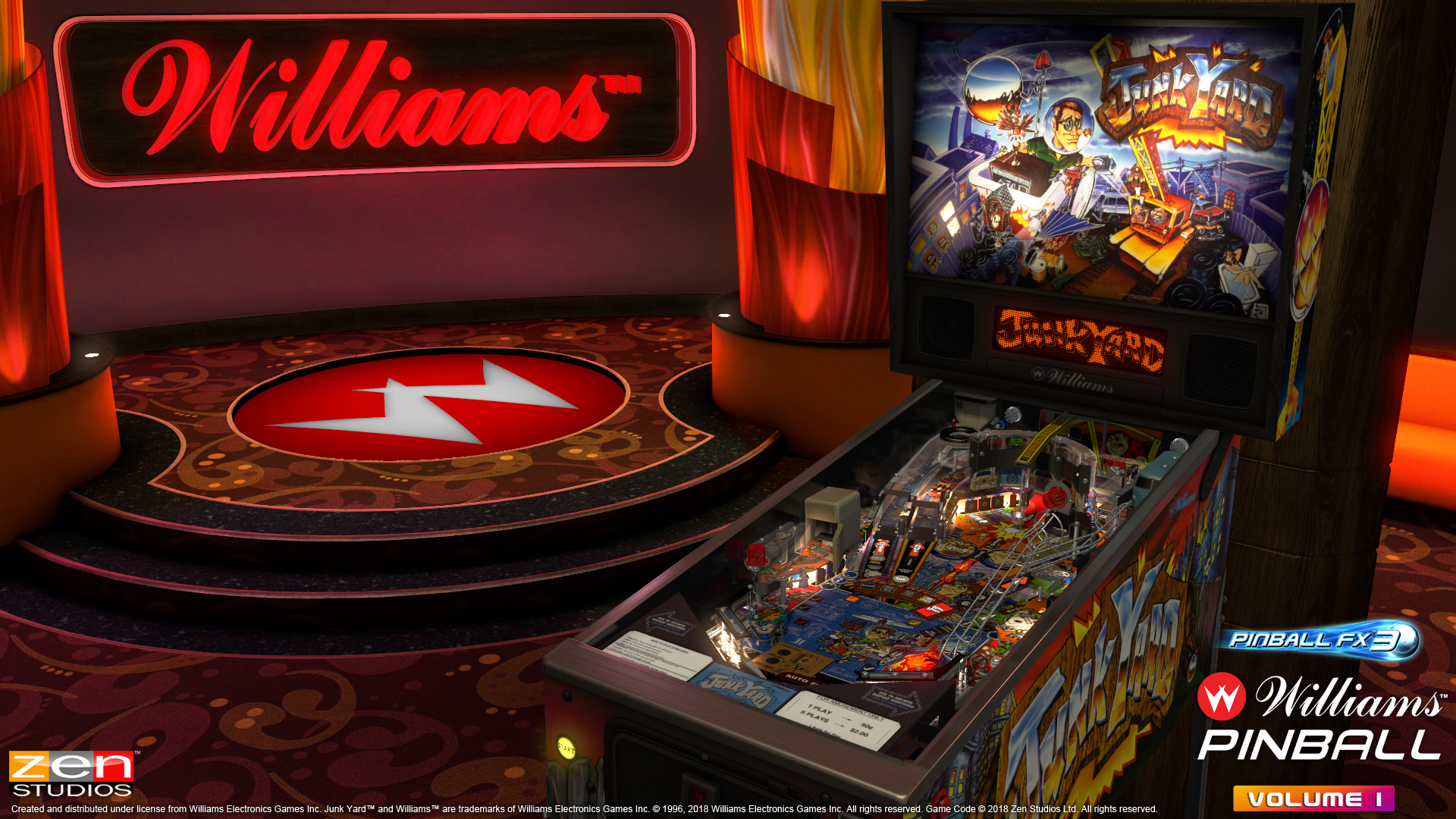 I want to thank Mel Kirk of Zen Studios for taking the time to answer our questions, and Desiree Marsh of Zen Studios for arranging the interview.