Welcome to your SwitchArcade Roundup for September 4th, 2018. Phil here! After an extended holiday weekend for those of us in the States, I'm back with a fresh week of Switch news, impressions (those will come later this week), new releases, and sales in a brand-new month. There's some stuff to get to from last week, but before we go any further, let's start off with a recently released Game of the Day.
Game of the Day
Freedom Planet ($14.99)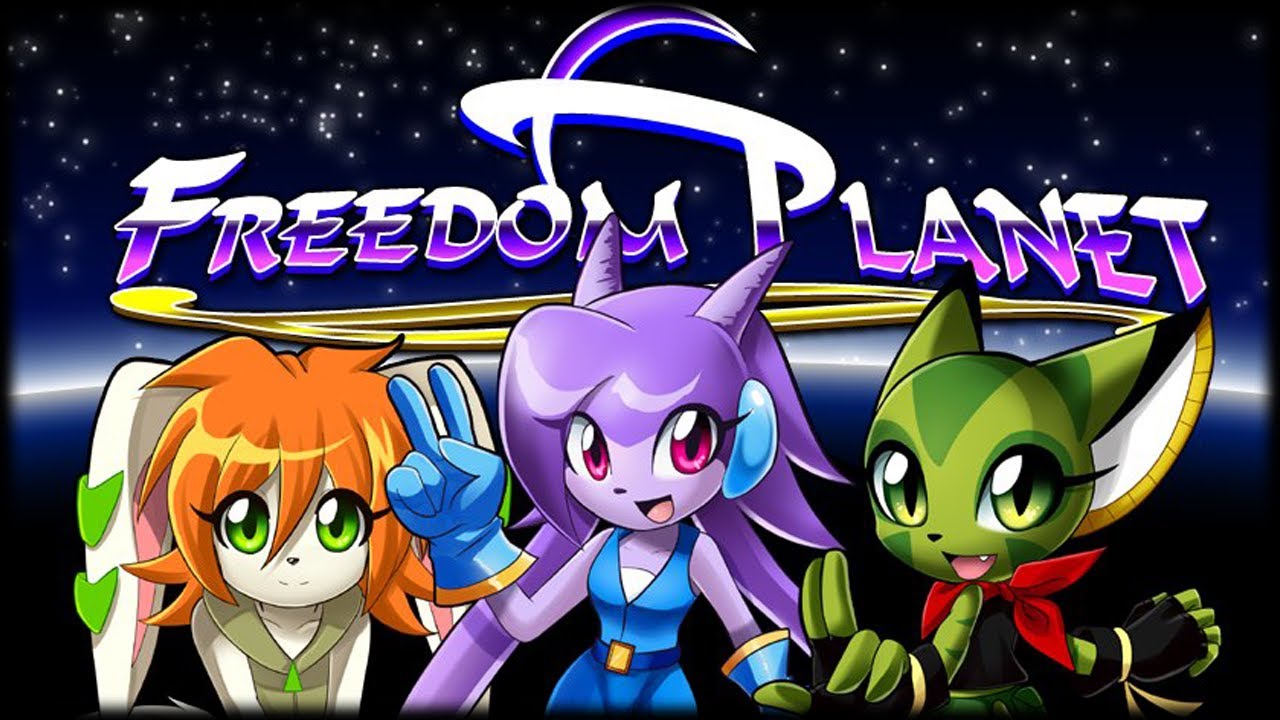 Starting out as a Sonic the Hedgehog fan game, developer GalaxyTrail turned Freedom Planet into its own project. Since its release on Steam, the Wii U, and many other platforms, the game has found success. It's easy to see the 2D Sonic roots in Freedom Planet–from the momentum-based movement physics to the various elemental shields to collect–but the game ended up being a really satisfying, original game for platforming enthusiasts–myself being one of them.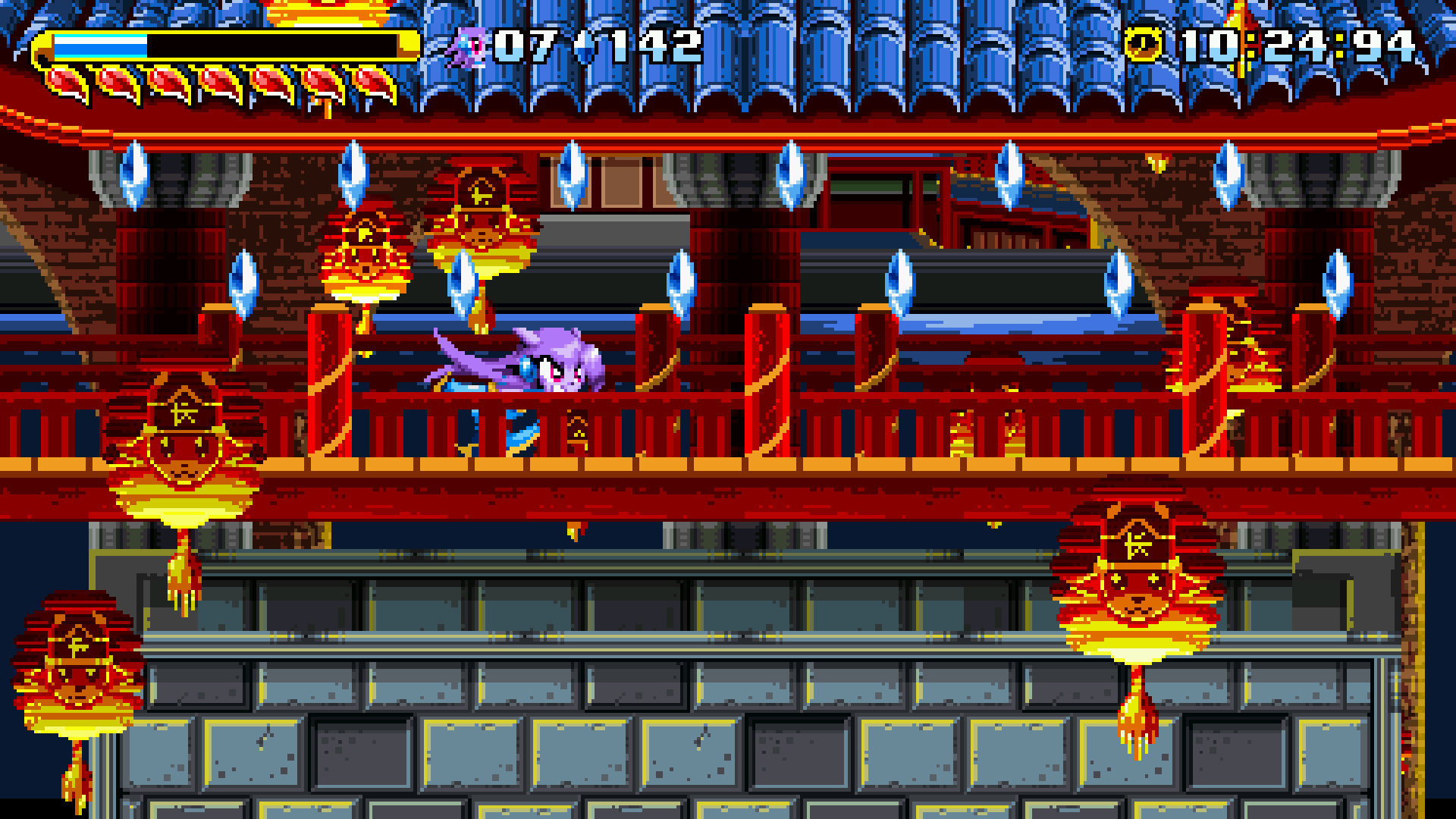 Freedom Planet on the Switch is the same game as every other version. The DLC was free for every previous platform, and it's included immediately in the Switch port. You can play as three unique characters, all of the starring heroines of Freedom Planet: Lilac, Carol, and Milla. Lilac is essentially a revamped Sonic character archetype, adding in the ability to double jump (which "doubles" as an attack), as well as launching herself forward or into the air with a tremendous burst of speed. I like how you can ricochet Lilac off of walls like a pinball with this move in order to reach high places.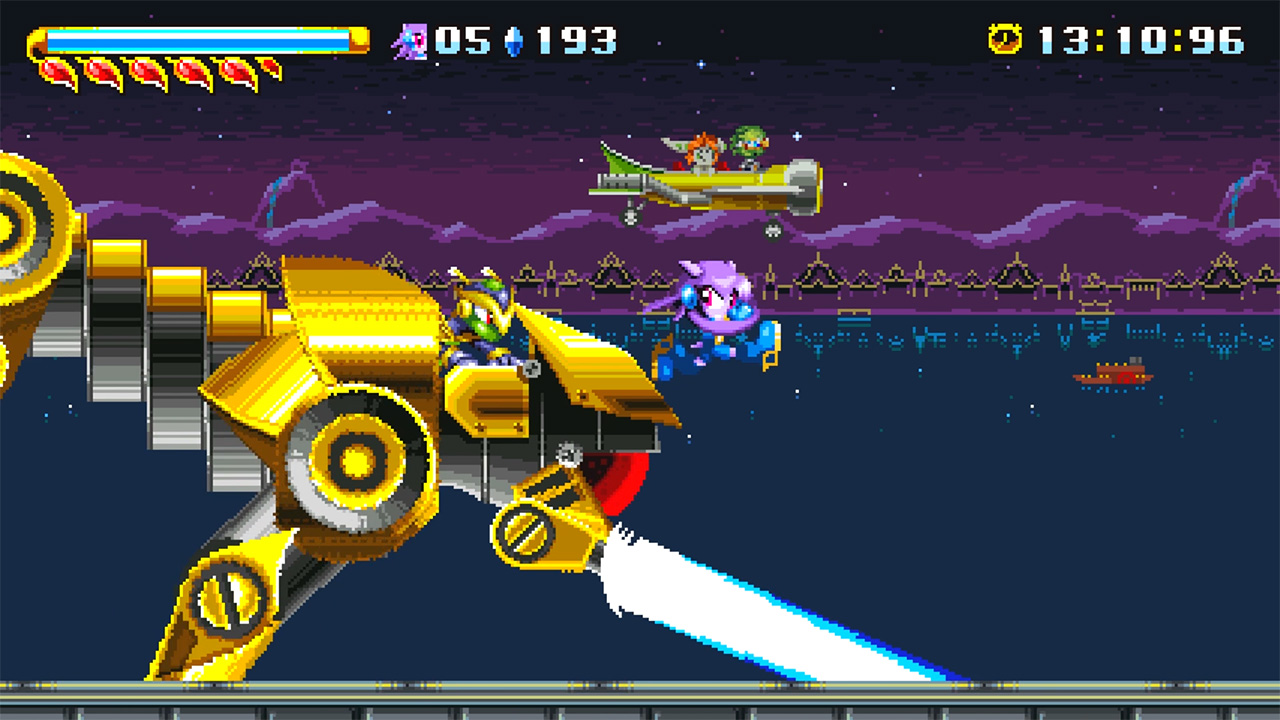 Meanwhile, Carol may lack Lilac's double jump, but she makes up for it with the ability to scale walls. When she discovers a gas tank in a given level, she can hop on her motorcycle and rush through levels. Finally, Milla can fire projectiles and even use her floppy ears to give herself some extra hang time in the air. All of the characters are a blast to play as, with each distinguishing themselves enough to not just be clones of one another with the same movesets. There are even level and boss differences in each characters' campaign. This makes it so it's worth it to play through all three.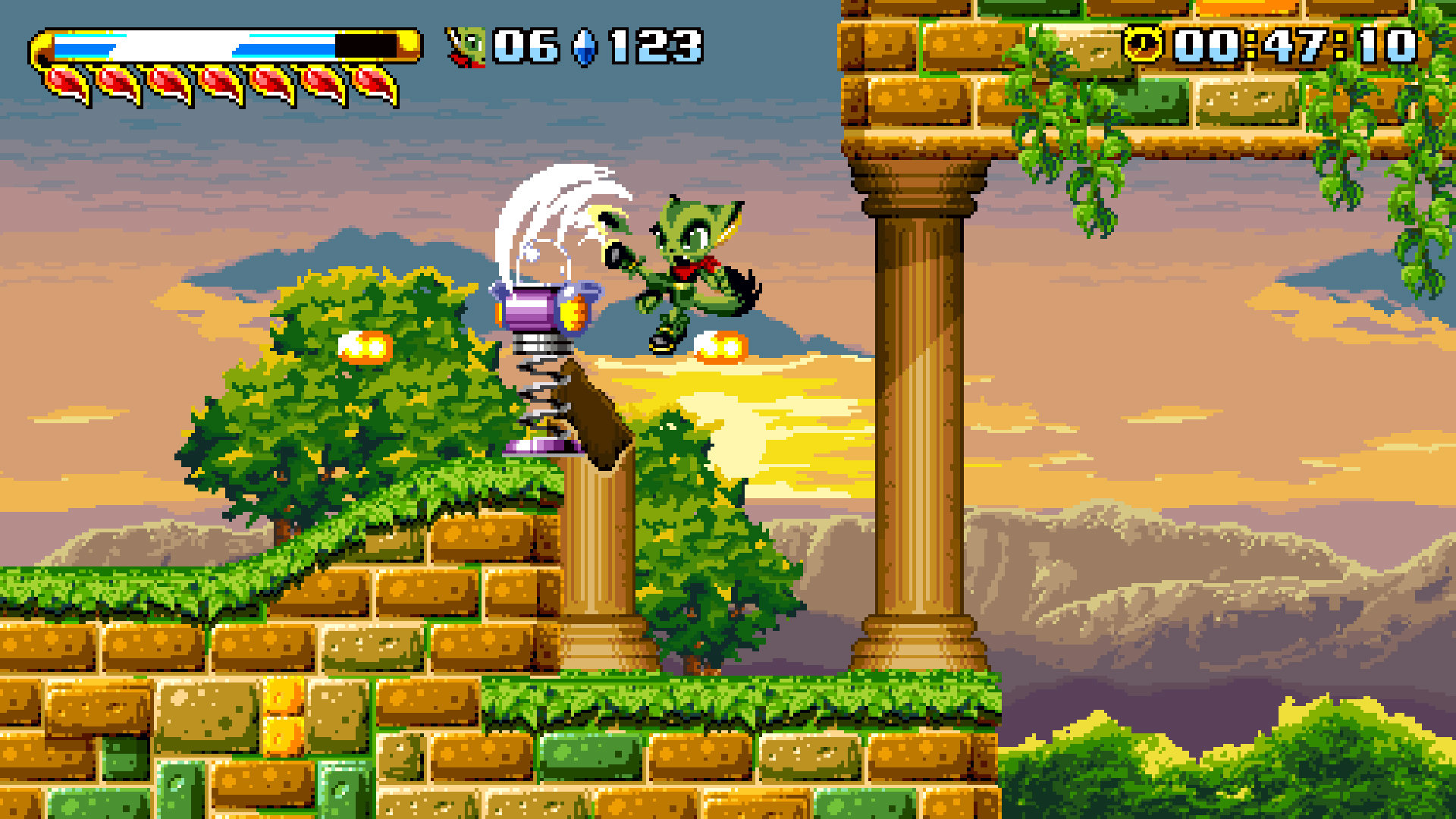 It's also worth it to play Freedom Planet in general because it's simply a fantastic game. Housing multiple paths per level–a trademark of the Sonic the Hedgehog games that is carried over here–action-packed bosses, a difficulty that's fair and challenging, cards to find and collect in levels which unlock bonuses like music and art, and gorgeous spritework and visuals, Freedom Planet is a must if you've never played it before, or if you'd just like to play it all over again with the comfort and convenience that the Nintendo Switch brings.
News
Nintendo releases a Nintendo Labo – Toy-Con 03: Vehicle Kit overview trailer, and it looks awesome.
We start with some pieces of news carried over from last week. Leading off is Nintendo Labo, which I know for most of you isn't the most tantalizing creation ever offered by the big N. I was impressed by what was on offer by the first and second Nintendo Labo Toy-Con Kits, but not enough to want to invest in them. The Variety Kit and the Robo Kit seemed like ideas that had potential but weren't developed into full fledged games. Then again, I guess they were marketed as STEM-like toys.
Nintendo Labo – Toy-Con 03: Vehicle Kit (that's a mouthful!) seems to make a stride towards making a toy that is a full fledged game with a massive world to explore, consisting of individually themed areas where you complete challenges. It's sort of like a checklist of activities to do, like finding a certain area's flagpole, escorting one NPC to its mother, filling up at an area's gas station, and things of that nature. Being able to transform on the spot between a car, a plane, or a submarine makes for an even more promising experience.
I didn't even scratch the surface of what's all available with the Vehicle Kit, so check out the actual overview trailer below. Nintendo Labo – ToyCon 03: Vehicle Kit (still a mouthful) releases on September 14th.
Nintendo of America confirms Travis will strike again on January 18th, 2019.
If you use Twitter (and I don't blame you if you don't nowadays), you might have seen Nintendo of America's tweet revealing the release date for Travis Strikes Again: No More Heroes, the next bloody adventure featuring everyone's favorite video game character with the last name of Touchdown, Travis Touchdown. The planned release date is January 18th.
As an aside, I must agree with many of the comments around the Internet about just how gracious a director Suda51 is for scheduling the game a month later from Super Smash Bros. Ultimate, as to not kill the chances of Nintendo's fighter succeeding this holiday season. As we know, Super Smash Bros. Ultimate needs all the help it can get this December.
Get ready to wander into the game world and embark on a rampage of epic proportions when #TravisStrikesAgain: #NoMoreHeroes launches exclusively on #NintendoSwitch on Jan. 18! pic.twitter.com/O8L08zzJOJ

— Nintendo of America (@NintendoAmerica) August 31, 2018
The World Ends With You: Final Remix will not support the Switch Pro Controller
In news that might disappoint some prospective purchasers of the upcoming Square Enix game The World Ends With You: Final Remix, US Gamer contacted a representative from Nintendo who notes that players of the game will be required to either use touch screen or pointer controls with the Joy-Con.
For those of us who have played the original Nintendo DS game, it seems apparent that using analog controls on a game that used mostly used touch inputs would have to be reworked significantly. And, if the Pro Controller was available for use, it would still put players at a rather large disadvantage. That said, options are nice, but does this news put you off of getting The World Ends With You: Final Remix when it launches on October 12th?
SEGA announces that Valkyria Chronicles for the Switch is coming westward.
With Valkyria Chronicles 4 coming to the Switch at the end of the month, SEGA has announced that the once Japanese-exclusive Switch version of the original Valkyria Chronicles is coming to the West on October 16th. Like the Japanese version, Valkyria Chronicles will only be available digitally. Those who purchase Valkyria Chronicles 4 on the Nintendo eShop will automatically receive a 25% discount ($5.00 off) on Valkyria Chronicles. The promotion lasts from Valkyria Chronicles's eShop release date all the way until December 17th. Meanwhile, as a refresher, Valkyria Chronicles 4 launches September 25th on the Switch.
Mega Man 11 braces for impact with Impact Man revealed as the newest addition to the lineup of Robot Masters
While we know all of the Robot Master designs from the upcoming Mega Man 11, a game due out in less than a month (October 2nd), we don't quite know every boss' name as of yet. Now, the fifth of eight Robot Masters has been revealed, Impact Man, a construction-themed robot. It's probably thankful it's a robot and doesn't have to go to the bathroom like humans do, or else that'd be one hell of a trick to see how Impact Man would do so with drills for hands… Ouch. What's also potentially painful is Impact Man's arsenal of attacks as seen here in this reveal trailer for the powerful Robot Master.
Other Headlines & Announcements
A CatMechtroidvania game that is purr-fect for the Switch from Devolver Digital, Gato Roboto, will have you feline fine when it releases next year.
New Releases
Planet Alpha ($19.99)
Wouldn't it be cool if you could change the time of day at will? Boring meeting at work? "Whoops! It seems like we only just started the meeting, but it's already nighttime–time to go home, everybody." Well, that's a central mechanic of Planet Alpha, Team17's 100th published game. Use your power to alter the time of day in order to solve environmental puzzles and get a leg up on your adventure on the alien planet your character finds themselves on. The trailer looks absolutely phenomenal in the visuals department, and to read that the game was mostly made by a trio of people makes it even more bewildering–in a good way, of course.
God Wars: The Complete Legend ($39.99)
I must admit that I did a double take when I quickly glanced at the title of this game. Then, I saw the cast of characters in God Wars: The Complete Legend and realized that Kratos is not an anime girl. That alleviated any confusion I might have had that the PlayStation exclusive God of War series found its way to the Switch. If you're searching for a tactical RPG on the Switch, then God Wars: The Complete Legend seems like a harmless title to satiate your appetite.
Ninjin: Clash of Carrots ($14.99)
Shogun Moe… No, it's not a Feudal Japan version of the bartender on The Simpsons, it's the villain of Ninjin: Clash of Carrots who has pilfered a plethora of a bunny's favorite orange vegetable! It's up to you and your badass ninja rabbit self to defeat enemies in this fast-paced beat-em-up. Play locally or online in two-player co-op, or go it alone and dive into the massive amount of modifications, weapons, and more that Ninjin: Clash of Carrots has to offer. Hmm… for some reason I could go for some carrot cake right about now. …Weird.
Moonfall Ultimate ($10.39 from $12.99 until September 18th)
Moonfall was one of my favorite films of one of my favorite movie franchises. It celebrated a certain British spy's 50th anniversary in film, was the 23rd movie in the series, and its theme song by Adele sends shivers up my spine to this very–Oh? That was Skyfall? Well, then. The proverbial egg is on my face.
In all seriousness, whereas Ninjin: Clash of Carrots is a side-scrolling beat-em-up, Moonfall Ultimate is a side-scrolling hack-and-slash game with RPG elements. There's even some Metroidvania-inspired exploration, so this game is seriously checking off a lot of boxes in things that appeal to me! The adventure can be played alone or cooperatively with a buddy locally. Plus, it'll give you plenty of more hours of value than some ol' James Bond movie, anyway!
Son of a Witch ($14.99)
Do you like action? Do you like roguelikes? Do you like multiplayer for up to four players? Do you like game titles that are riffs off of curse words? You fudgin' right, you do! Then, step right up to Son of a Witch from Bigosaur. Whether you prefer melee, shooting off spells, or attacking enemies from afar with arrows, there's a play style for you in Son of a Witch.
Sales
New Games on Sale
There is a batch of new sales in the States on the Switch eShop. Since I started doing the SwitchArcade Roundup, I've found myself taken aback by some of the games available on the Switch's digital storefront, having never heard of them until now. I think I would have remembered a game called "Where Are My Friends?". Mine are probably still at trivia night… which was last Wednesday night. Time flies when you have all-you-can-eat wings.
Regardless, the newly released Moonfall Ultimate has a launch discount. Nothing major, but perhaps it might entice those that are on the figurative fence. Elsewhere, Mini Metro released not too long ago, and it's apparently a really good game. I've yet to play it, but from what I've read online, folks are indeed having a blast with it.
Mini Metro ($8.99 from $9.99 until September 7)
Oh…Sir! The Hollywood Roast ($2.39 from $2.99 until September 8)
Oh…Sir! The Insult Simulator ($1.59 from $1.99 until September 8)
NeuroVoider ($9.79 from $13.99 until September 9)
Twin Robots: Ultimate Edition ($5.35 from $7.99 until September 16)
Where Are My Friends? ($1.19 from $5.99 until September 17)
Moonfall Ultimate ($10.39 from $12.99 until September 18)
Them Bombs! ($7.99 from $9.99 until September 20)
Figment ($14.99 from $19.99 until September 21)
Sales Ending Tomorrow, Wednesday, September 5th
Today's your last full day download some games to keep you busy until Mega Man 11's October 2nd release. The first Mega Man Legacy Collection features Mega Man 1-6 with full "rewind" functionality, while Mega Man Legacy Collection 2 contains the meaty Mega Man 7-10. The other games with ending discounts include Puzzle Box Maker and Tesla vs Lovecraft.
Mega Man Legacy Collection ($11.24 from $14.99 until September 5)
Mega Man Legacy Collection 2 ($14.99 from $19.99 until September 5)
Puzzle Box Maker ($11.99 from $14.99 until September 5)
Tesla vs Lovecraft ($11.24 from $14.99 until September 5)
Alas, I must bid adieu for now, dear friends, and unlike my previously mentioned trivia friends, you friends of mine are probably not still stuffing wings down your throats at the local bar and grill. Though, that IS quite the week to have.
As always, I'm partial to your comments about everything Switch, so hit me up with a comment below or tweet at us. C'mon. You know you want to! Until next time, keep your Joy-Cons charged and your Switches loaded with great games!