Each and every day new mobile games are hitting the App Store, and so each week we put together a big old list of all the best new releases of the past seven days. Back in the day the App Store would showcase the same games for a week, and then refresh those features each Thursday. Because of that developers got into the habit of releasing their games throughout Wednesday or very early Thursday in order to hopefully get one of those coveted features spots. Nowadays the App Store refreshes constantly, so the need for everyone to release all on the same day has diminished. Still, we've kept our weekly Wednesday night format as for years that's the time people knew to check TouchArcade for the list of new games. And so without further ado please check out the full list of this week's new games below, and let us know in the comments section which games you'll be picking up!
---
All-Star Troopers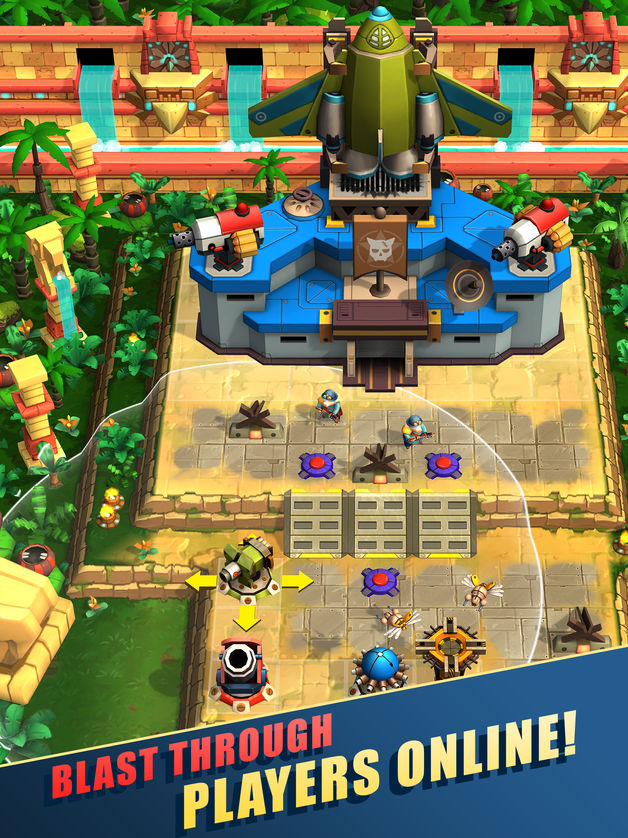 iTunes Description
Time to lead the ultimate battle through space in the new action-packed strategy builder, All-Star Troopers!

Fight across the galaxy to defeat the evil Wolf Empire, challenge other players in online battles, promote a roster of unique heroes, build bases with strong defenses and climb the ranks to reach a new planet every week!

Do you have what it takes, Commander?
Forum Thread: All-Star Troopers (by Norsfell Games)
---
Battleground Champions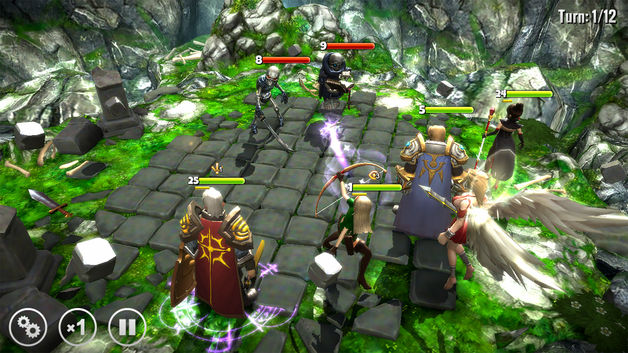 iTunes Description
Join the eternal fight between light and darkness. Choose between Humans, Undead or Demons. Select a guardian, summon powerful allies and defeat dangerous monsters. Raid the dungeons, complete outstanding challenges, find the lost artifacts. Fight other players in the arena. Become the champion of the battleground.
Forum Thread: Battleground Champions (by Alexandru Craciun)
---
Bloody Bunny: first blood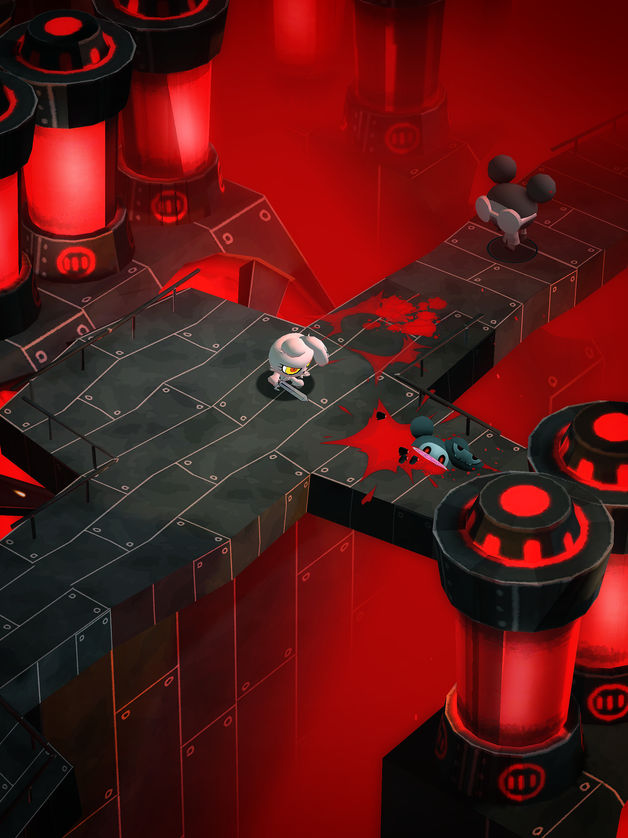 iTunes Description
Don't let the ears fool you, this is no cuddly pet rabbit. Bloody Bunny is armed, she's dangerous and she'll stop at nothing to get her revenge.
Master the one-touch controls to embark on a brutal, bloody, rhythmic rampage, slicing and dicing your way through Bunny's world, from Master Sloth's zen garden to the mysterious mechanical lair. Slay your way through the zombie mice minions using all your ninja skills to get to the big, scary evil bosses.
Fight as your favourite character and choose your weapon in this brand new game from 2Spot Studio, the team behind the sensational Youtube animated miniseries, Bloody Bunny: First Blood.
Forum Thread: Bloody Bunny: first blood (by Sandbox Global Company Limited)
---
Bloons Adventure Time TD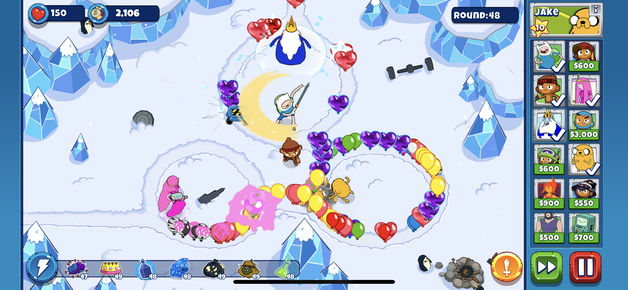 iTunes Description
The Bloons have invaded the Land of Ooo and it's up to Finn, Jake and the monkeys to stop them! Bloons Adventure Time TD is an awesome crossover between the award-winning animated series Adventure Time and the #1 Tower Defense game, Bloons TD!
Forum Thread: Bloons Adventure Time TD (by Ninja Kiwi)
---
BotHeads 2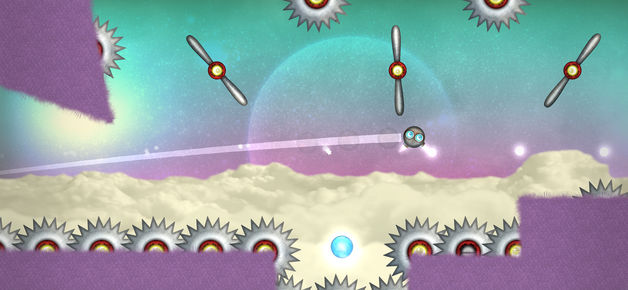 iTunes Description
The BotHeads are back!
Fly, Bounce and Dash through a fantastic world filled with weird creatures and dangerous traps! Use the Level Editor to create your own levels and let everyone play them!
Forum Thread: BotHeads 2 (by A Small Game)
---
BreakMi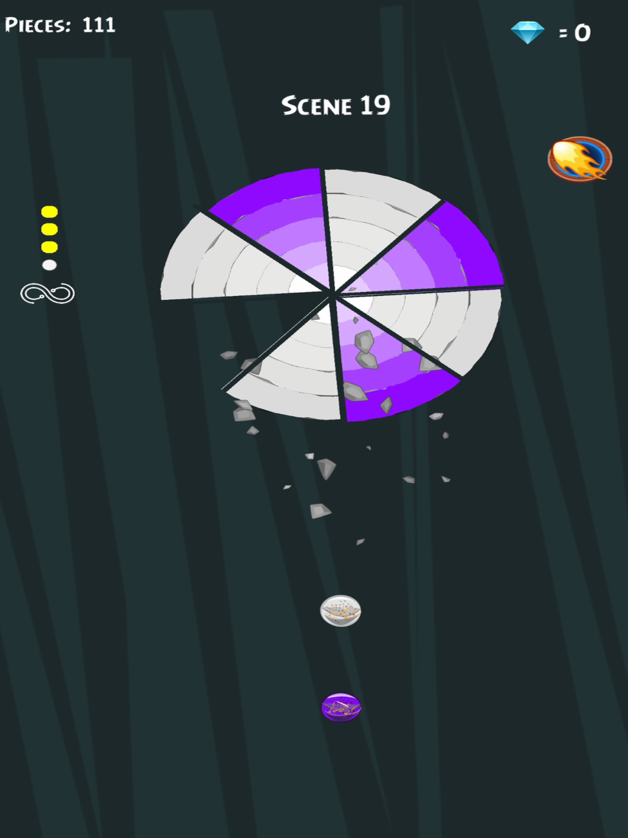 iTunes Description
BreakMi is an original production in its kind.

In our game, which we try to destroy the circle by throwing the ball which is equal to the color represented by the colored circle on the screen, the aim is to break up the most pieces and go up the row in the order.

Balls are formed at random. You need to take care not to throw the ball into pieces that do not have color.
Forum Thread: BreakMi (by CoolDesing Studio)
---
Catum Lab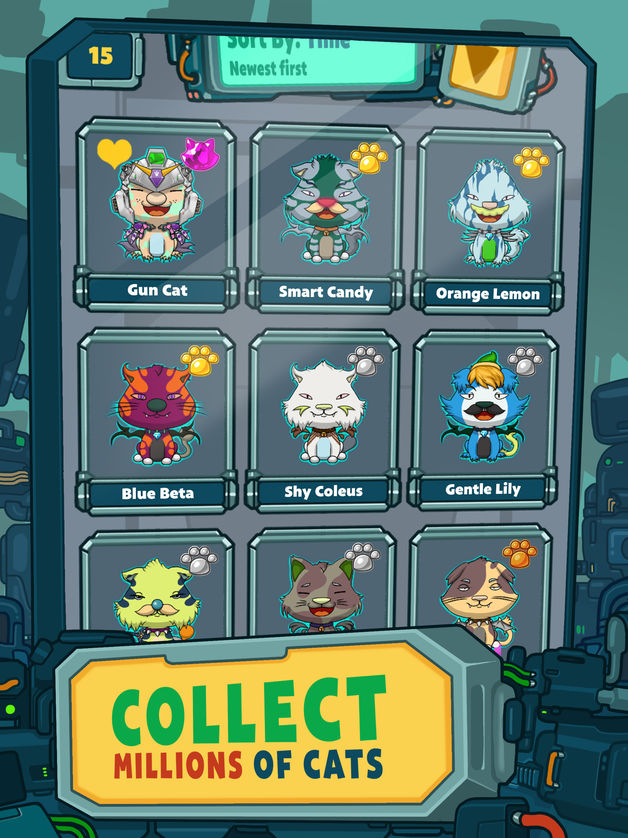 iTunes Description
Catum Lab has just a few… millions of cats for you to collect. All you have to do is simply hit the Collect button, wait for a few seconds and a cat or two will show up. It's up to you whether you'd like to Sell them or Keep them. Fill up your collection, give them names, and share their photos to your preferred social networks.
Forum Thread: Catum Lab (by Fine Monkeys)
---
Color Swipey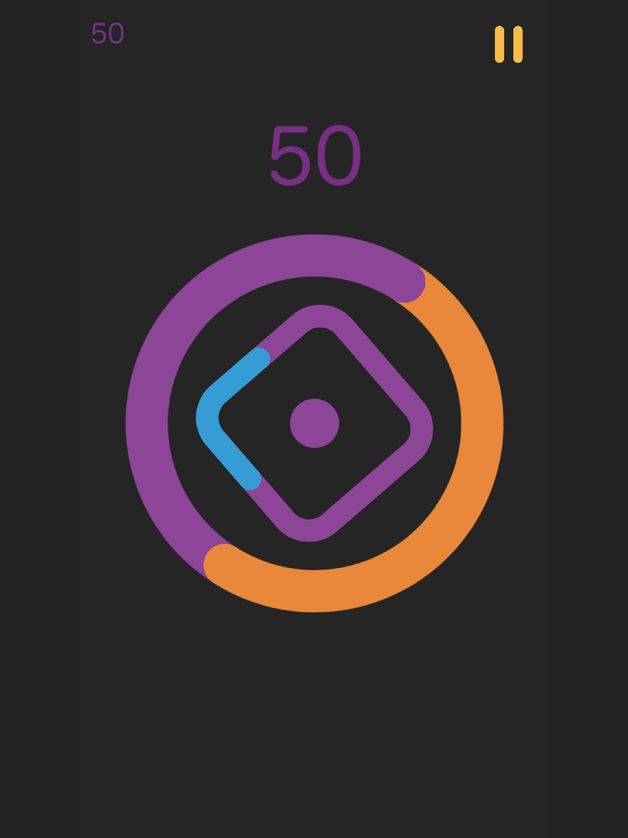 iTunes Description
Swipe Up, Down, Left, Right through the same color to continue. Swipe to quick or slow and game over. An easy game that's hard!
Forum Thread: Color Swipey – (by Al Cox)
---
Cookie Wars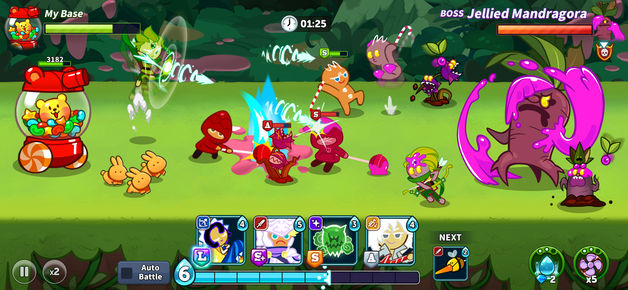 iTunes Description
Jelly Walkers have taken over the Cookie World,
Gather the Cookies and fight to survive!

Savor scrumptious gameplays and real-time PvP!
Let the battle of Cookies begin!
Forum Thread: Cookie Wars (by Devsisters)
---
DawnBreak – Night Witch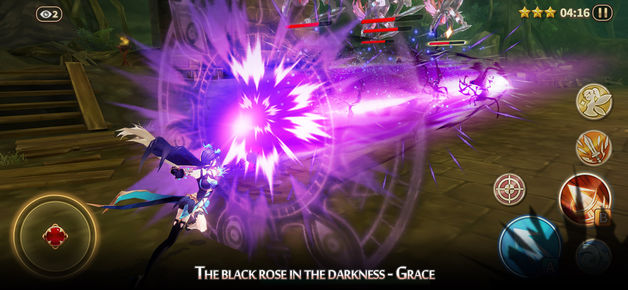 iTunes Description
The black rose in the darkness – Grace
The mysterious Blademaster from far east- Kotetsu
The princess who rules the Beastkin – Maru

Sequel to 'Dawn Break: Origin', with new battle stance changing and new control system.
Forum Thread: Dawn Break -Night Witch- (by Our Game Entertainment)
---
Dino Rush Race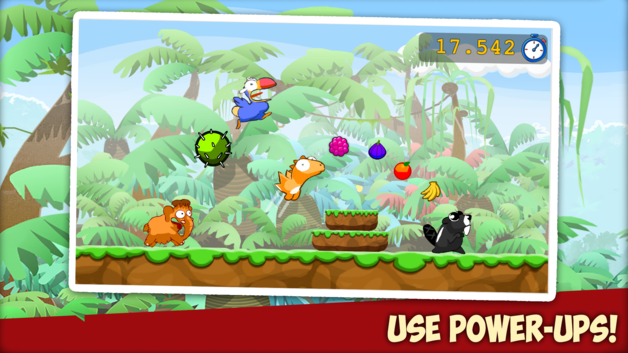 iTunes Description
Go faster than your opponents in this new 2D racing game!
This is the sequel of 2010 critically acclaimed Dino Rush game

RUN. FLY. EAT. GO FASTER. WIN.

Eat fruits to keep your energy high and go faster.
Dodge obstacles, flying predators, and quicksand!
Use powerful boosters to get faster.
Forum Thread: Dino Rush Race (by Nemoïd Studio)
---
Dinosaurs Are People Too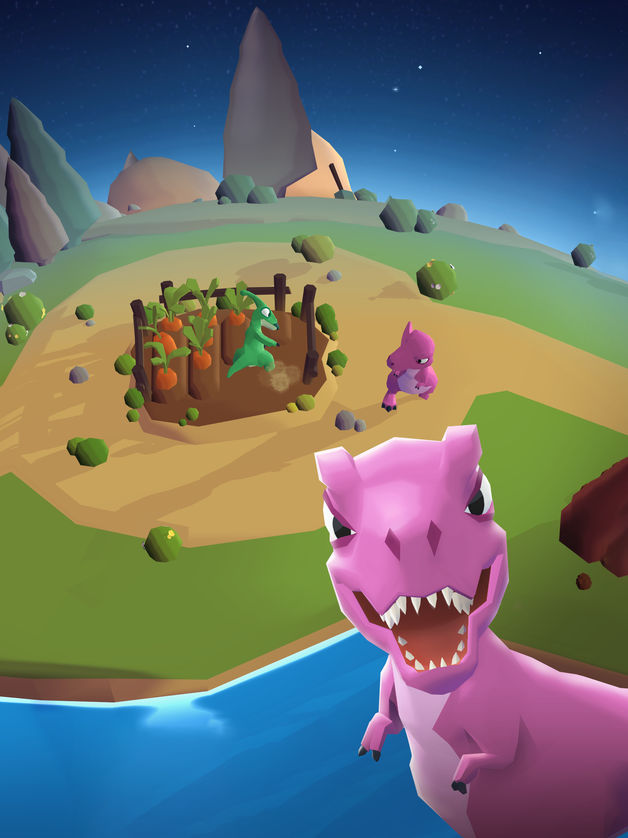 iTunes Description
When dinosaurs came out of their caves,
they found a little world all of their own.

They learned how to farm and how to mine.
They worked, they built, they dreamt of bigger things.

Until one day, the asteroid arrived, or did it?
Forum Thread: Dinosaurs Are People Too (by Pomelo Games)
---
Donut County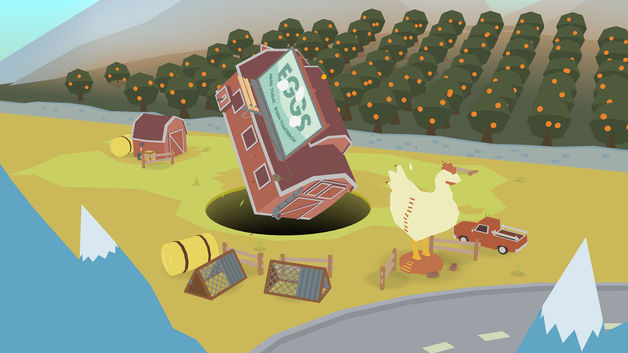 iTunes Description
Donut County is a story-based physics puzzle game where you play as an ever-growing hole in the ground. Meet cute characters, steal their trash, and throw them in a hole.

WHERE TRASH IS TREASURE
Raccoons have taken over Donut County with remote-controlled trash-stealing holes. You play as BK, a hole-driving raccoon who swallows up his friends and their homes to earn idiotic prizes.

When BK falls into one of his own holes, he's confronted by his best friend Mira and the residents of Donut County, who are all stuck 999 feet underground… and they demand answers!
Forum Thread: Donut County (by Annapurna Interactive)
---
Fightlings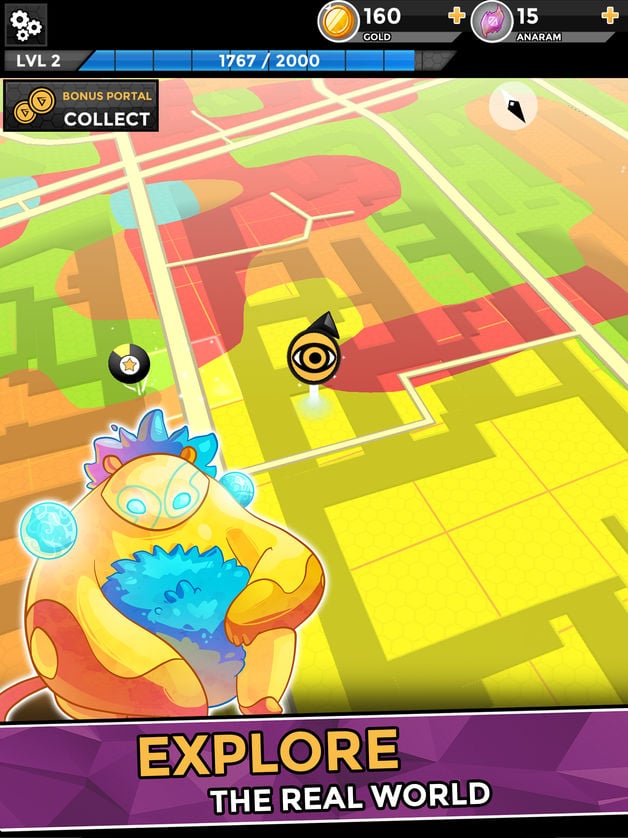 iTunes Description
Fightlings is a collectible card game that uses the whole world as the gameboard, combining real-world exploration and gathering with intense PVP battles.

EXPLORE
Go out, explore the world, and find souls and creatures hidden everywhere. The game changes along with your setting: look for green resources in parks and nature, red ones around crowds or transit, and blue ones near water or sky. As time and weather change, the resources you'll find change as well.
Forum Thread: Fightlings (by Thoughtfish)
---
Golfing Around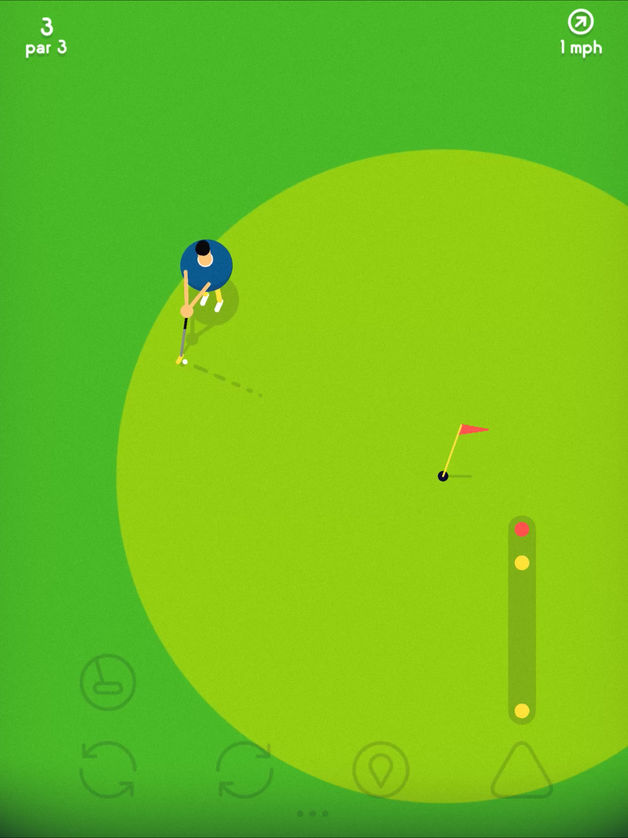 iTunes Description
Golfing Around is a easy to pick up golf simulation.

Hit a long drive from the tee,
Chip onto the green from the bunker,
Putt into the hole on the green,
A nice simple round of Golf.

Once you get a feel for the controls maybe try curving a long shot onto the green across the lake, keep an eye on the wind though and watch out for the trees! Feel like building your own Golf Course? use the built in editor to create a course and share it with the community.
Forum Thread: Golfing Around (by Colin Lane Games AB)
---
Hexio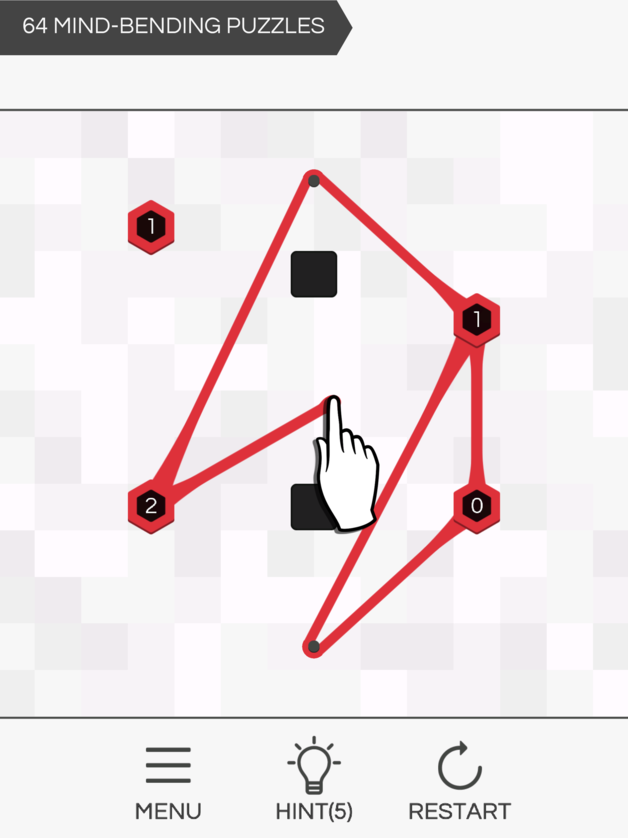 iTunes Description
Hexio is a relaxing, mind-bending, minimalist puzzle game that offer over 60 meticulously designed levels to immerse yourself into. A beautiful piano soundtrack accompanies you in your delightful experience.

Features:
– 64 hand-crafted puzzles
– All levels are free and accessible from the start
– Option to purchase hints to help you find the solution to some levels
– Game progress is saved automatically
Forum Thread: Hexio – puzzle game (by Logisk)
---
Hi Lord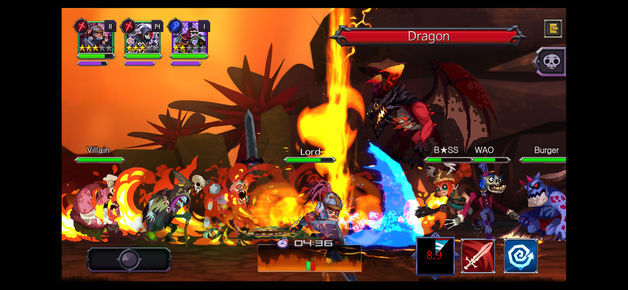 iTunes Description
Become an absolute Lord, lead your team to win the fight against monsters.

This is a battle action game that form the strongest units through collecting various monster cards and defeats enemies with skill attack, avoidance skill, various attack techniques.

Identify unique skills and battle characteristics of each monster to create the perfect deck!
Forum Thread: Hi Lord (by 1Games)
---
Hipster Attack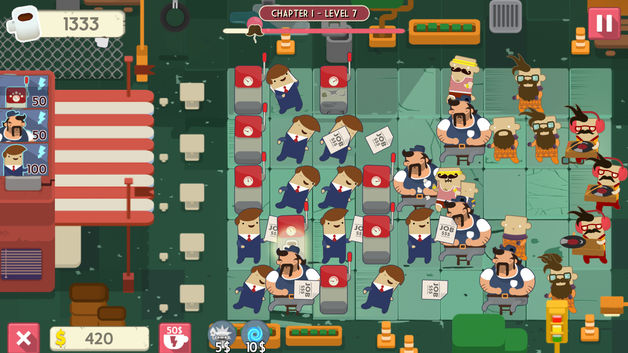 iTunes Description
No IAPs, no ads! Just pure fun!

Hipster Attack is a classic tower defense game with lots of humor and cartoonish graphics in which players defend the local coffee shop from massive hipster invasion with the help of corporate workers. The game abounds with hilarious hipsters that come in all shapes and sizes, and there's no end to their absurd behavior! To destroy them, players command a squad of loyal employees on different rungs of the corporate ladder.

Using tons of unconventional weapons like job offers, CVs or balls of coffee, and special powers like Portable Teleporters or Statues of Hipsterity, the staff bravely protects the local coffee shop from being taken over by the hipsters.
Forum Thread: Hipster Attack (by Televizor)
---
iSlash DOJO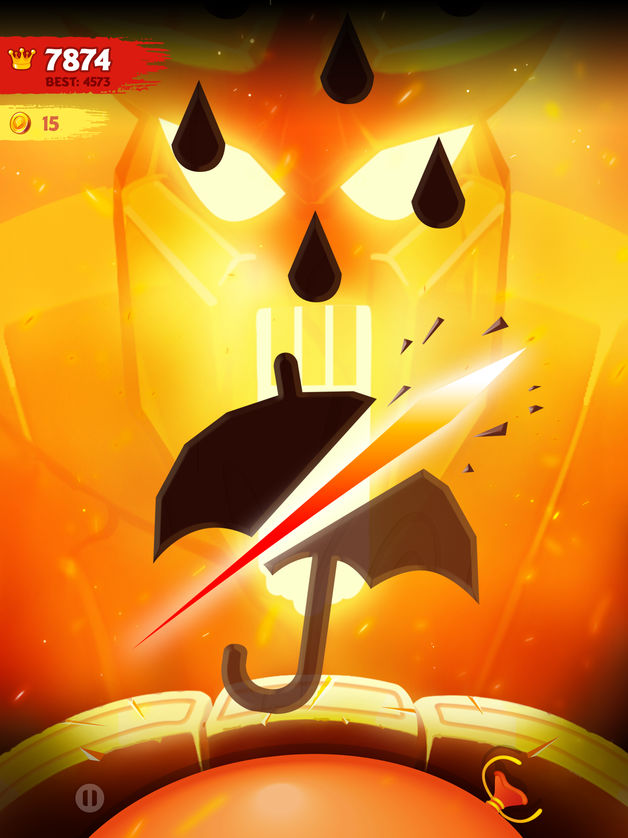 iTunes Description
iSlash DOJO is an endless slashing game for the best!

Slash everything that comes from the top and keep the balloon safe!

You miss a piece you die!
You touch fire you die!
You hit a star you die!
You pop the balloon you die!
Forum Thread: iSlash DOJO (by Duello)
---
The Lost Post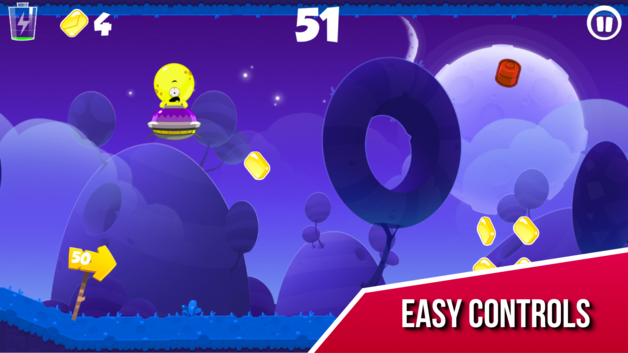 iTunes Description
The Lost Post:

– Unlimited alien flyer
– Real physics
– Fantastic graphics
– Alien music
– Many UFOs for all tastes
Forum Thread: The Lost Post (by Alexander Zagumenov)
---
Ninja Warrior vs Mafia Clans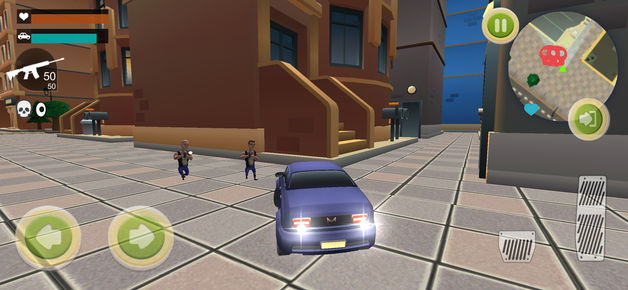 iTunes Description
Ninja Warrior vs Mafia Clans is an open world ninja simulator with fighting, shooter and racing elements. You play as a cool ninja who wants to clear the city from mafia. You need to fight with armed criminals, using your katana and other weapons like pistol, shotgun, sniper rifle. Steal any car you wish to achieve your target or just race around the city. Unlock new towns showing your skill and superiority over the gangsters. Become a real superhero! Compete with other players!
Forum Thread: Ninja Warrior vs Mafia Clans (by Elebah)
---
Noch Mal!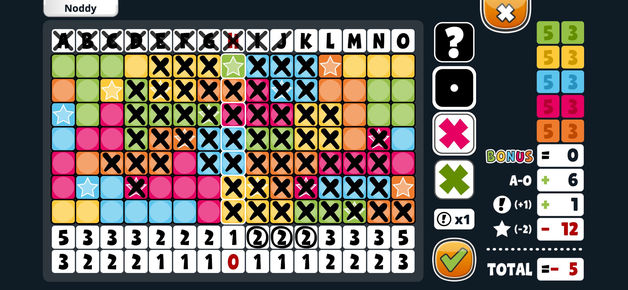 iTunes Description
Noch mal! is the digital version of the popular dice game.

Players earn points by being the first to check off all boxes in a column, and all boxes of the same color. They must do so by only checking boxes which are connected to other boxes. Make sure to complete columns before other players do! The first to complete a column earns more points than those that complete them later. In addition to points for completed columns a player can receive a bonus if they checked all the boxes of the same color.
Forum Thread: Noch mal! (by Outline Development)
---
Optica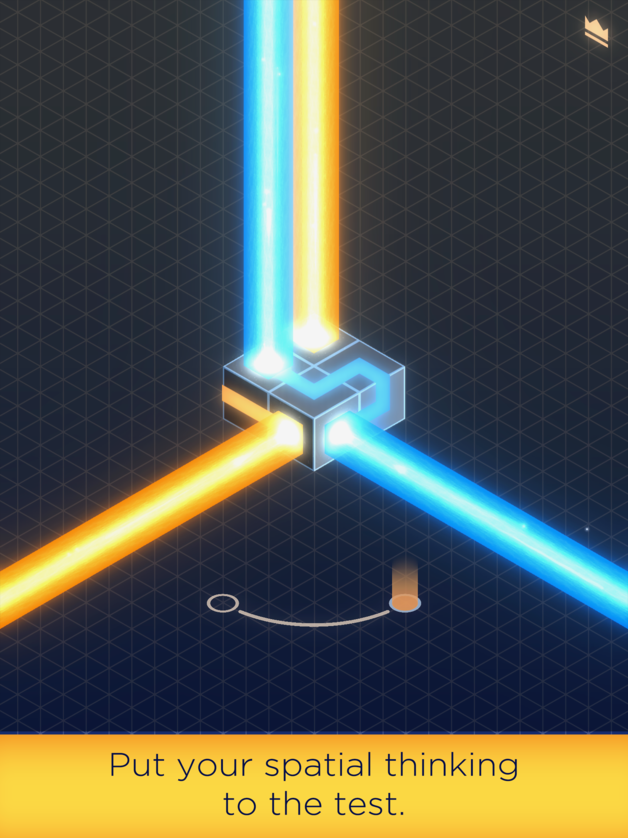 iTunes Description
Optica is a mind-bending puzzle game of logic and illusion.

Embracing simplicity with a geometric design, Optica reveals puzzles in complex and mind-bending ways. From curious shapes and optical illusions to unexpected perspectives, Optica puts spatial thinking to the test through 70+ challenging levels.

Create pathways of light while strategically connecting the spaces along the way. But not all is what it seems. Rotate shapes to shift your perspective, discover hidden planes, and traverse optical illusions.
Forum Thread: Optica (by Graveck/GLITCH CREATIVE)
---
Pirate Cracker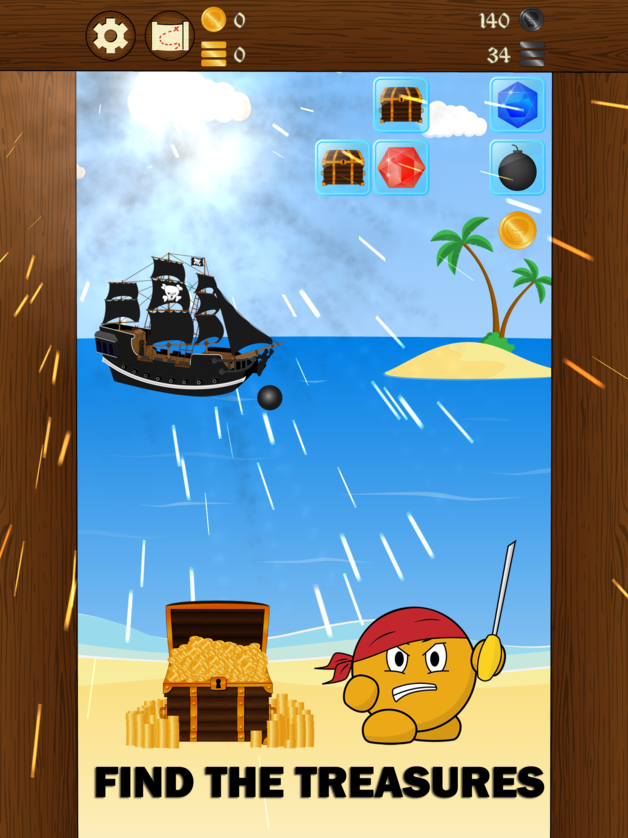 iTunes Description
Pirate Cracker is a free pirate game. The goal is to find pirate treasures and become the Pirate Captain. When you´ve found the pirate ship you´ve won and you will become the Pirate Captain.

HOW TO PLAY:
1. Swipe your finger and throw the cannon ball to crush the chests to look for treasures
2. Follow the treasure map – you´ll need to find all the treasures to deserve that title
3. Everyone starts off as the Powder Monkey, the worst job on the ship, but the more treasures you´ll find the better job you´ll get
4. When you´ve found the biggest treasure, the Pirate Ship, you´ll become the Pirate Captain
Forum Thread: Pirate Cracker (by Sparris Studio)
---
Pocket Detective Old Paintings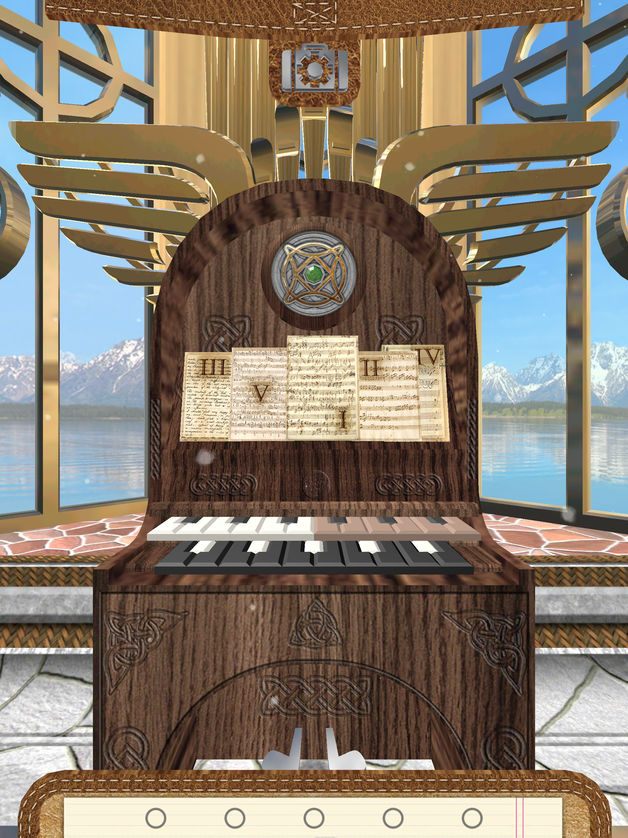 iTunes Description
Once beginner detective Jenny received a letter, which spoke about the sudden disappearance of her good friend and teacher, Professor Ross. From this day begins your little adventure.

– A game that harmoniously combines several genres at once: if you like classic adventure/quests games, "hidden object", "escape from the room" and puzzles – then welcome, here you will find everything at once, and everyone a little;
– You will visit different parts of the world at different times;
– Accurate, modern 3D graphics: all the worlds, your entire small pocket adventure is completely in 3D and interactive with modern technologies of the Unity engine
Forum Thread: Pocket Detective Old Paintings (by Martin Baer)
---
Pro Strategy Football 2019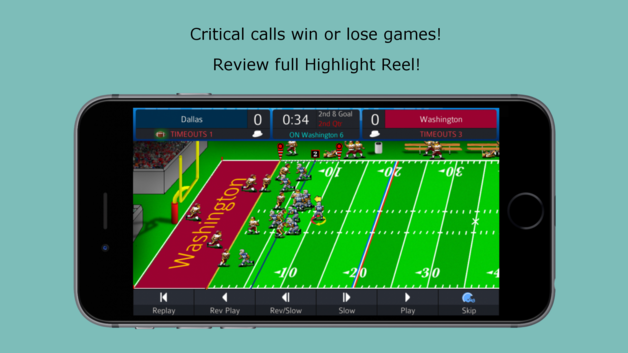 iTunes Description
Whether you want to coach the most realistic football engine available, or watch a simulated game live, or manage your team over multiple seasons, or if you are really, REALLY into extensive stats and leaders, Pro Strategy Football 2019 delivers it all! If you love the idea of sharing tons of leagues and images with a large community, Pro Strategy Football 2019 will bring you hundreds of hours of fun and experimenting!

Play the way YOU want to play – coach, manage, watch simulations. Create quick match ups, or play any single season, or build your team in GM/Career play and mix and match your GM and coaching skills however you want!
Forum Thread: Pro Strategy Football 2019 (by Pro Strategy Games)
---
Ragnarok Vikings at War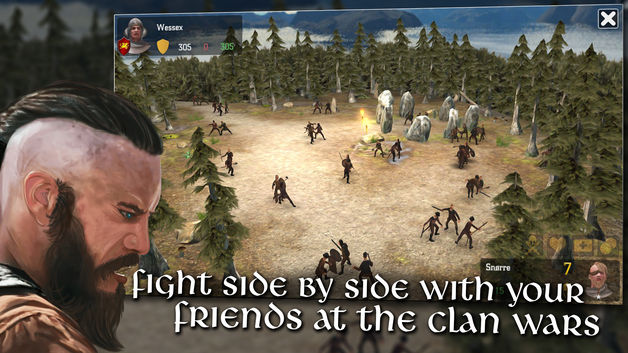 iTunes Description
RAGNAROK – Vikings at War is a classic construction and strategy MMO featuring PvE and PvP. You impersonate a fearless Viking warrior and manage a settlement. The game features an authentic medieval world with dozens of kingdoms and countries to raid and conquer. Striving for wealth and power, you send your ships in all directions. With the right tactics and strategy, your warriors will return on ships filled to bursting point with goods and gold. The treasures and loot of your raids help you to evolve your settlement into a big trade town. Band up with other players, form a clan and take part in challenging PvE and PvP fights. Win in events and climb the ranks, so that you can equip your avatar with decorative armor.
Forum Thread: RAGNAROK Vikings at War (by seal Media GmbH)
---
RPS Arcade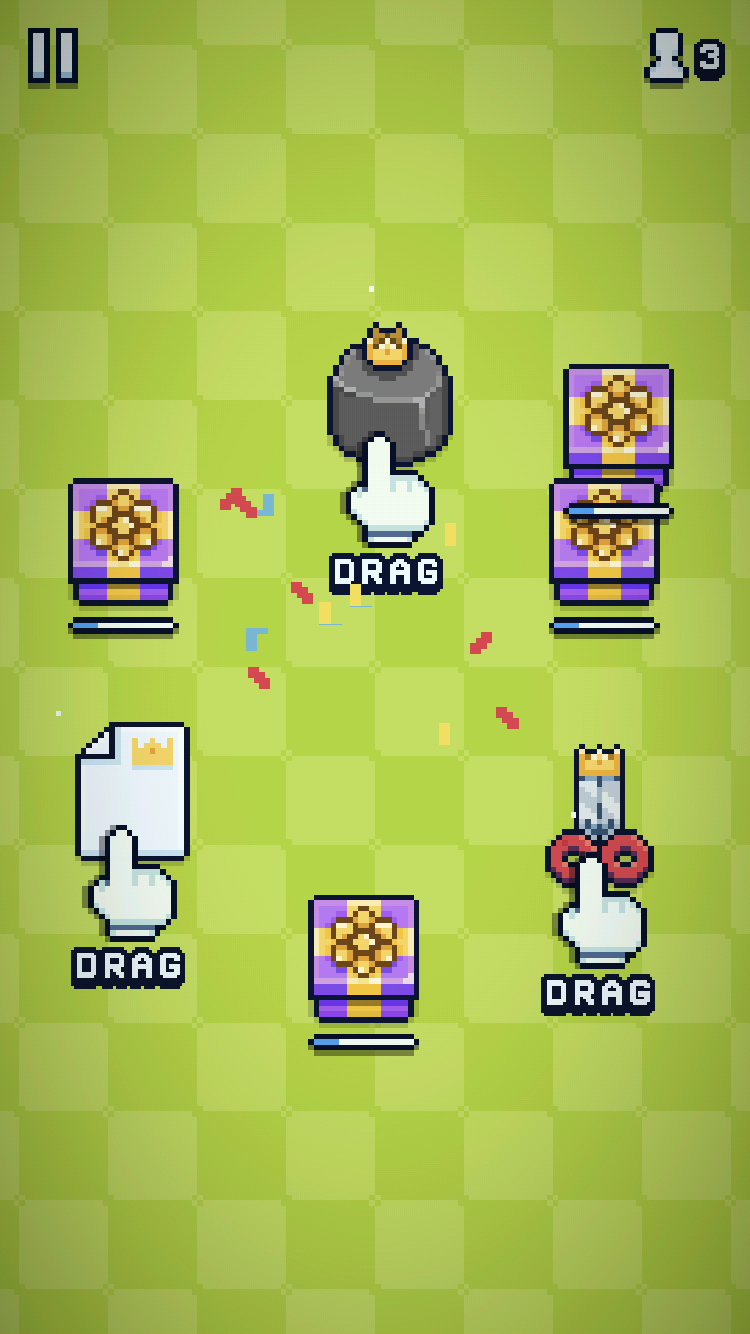 iTunes Description
Rock Paper Scissors Arcade is a simple game about managing units as they try to convert each other to their own team. Fling units around to keep the peace! If all rocks, papers, or scissors become extinct, it's game over!

Designed and created by David Han.
Forum Thread: RPS Arcade (by David Han Games)
---
Shapeuku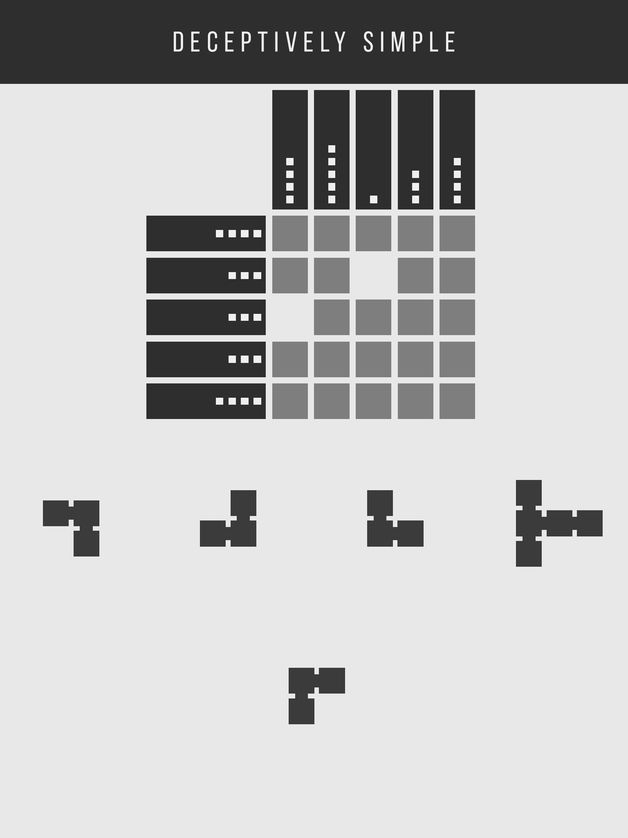 iTunes Description
Shapeuku is a brand new type of puzzler, set in a minimalist relaxing environment. It's like Soduku with shapes.

The game requires you to think in different way with a mix of spatial and logic skills.
Shapeuku is great for creativity, each puzzle requires you to learn new skills and think in new ways.
There are no ads or high scores, this game is intended to be enjoyed as a relaxing experience.
Featuring 100 awesome hand-designed levels, this game will keep you entertained for a while with grids up to 9×9.
Forum Thread: Shapeuku – Shape Puzzle Game (by Danny Birch)
---
SOS CC
iTunes Description
SOS CC The Game is a rogue-like game with random rooms and randomly generated enemies, loot, and power-ups. Every game you play will be different than your last. You will follow Sarah on her journey of defeating cancer. Using the powers she was given can you beat this disease? Discover the story by finding diary pages hidden in the game world. Discover secrets, power-ups, and permanent upgrades that will help you on your journey.
Forum Thread: SOS CC (by Kevin Curtis)
---
SOS Defense
iTunes Description
When you thought that you would no longer see games with original mechanics… we are proud to announce that we have created the first PHYSICAL tower defense game! Will it be a new genre? 🙂
In this innovative concept, the mechanics of the best tower defense games are mixed with the dynamics of classic physics-based games, which in addition to giving the game a unique depth, also makes it unpredictable and fun!
Forum Thread: SOS defense (by ANIMALADA)
---
Spinner Portals 2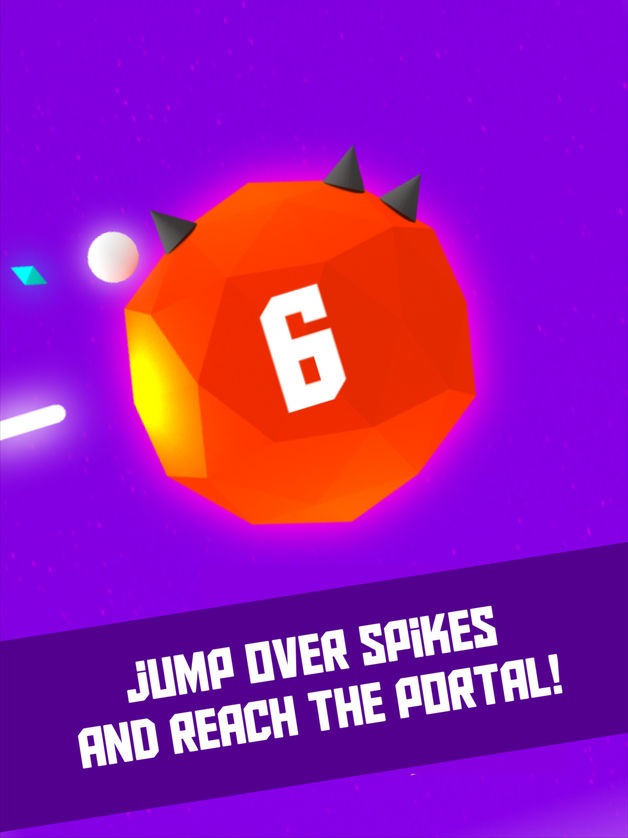 iTunes Description
You are a space traveller trapped in a colorful galaxy, and the only way out is through. Take on a challenge to go over every planet in the galaxy, avoid spikes and get diamonds to travel to the next! Are you up to the challenge? More planets coming soon in updates!
Forum Thread: Spinner Portals 2 (by Starman Games)
---
Star Trek Trexels II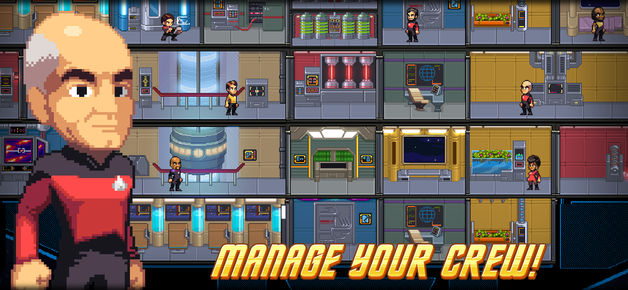 iTunes Description
Return to the Trexelian Expanse with Star Trek™ Trexels II!

Take command of your favorite ships as you search the galaxy for iconic Star Fleet officers. Manage your crew, seek out strange worlds, and explore this new frontier.
Forum Thread: Star Trek Trexels II (by Kongregate)
---
Vertex Jump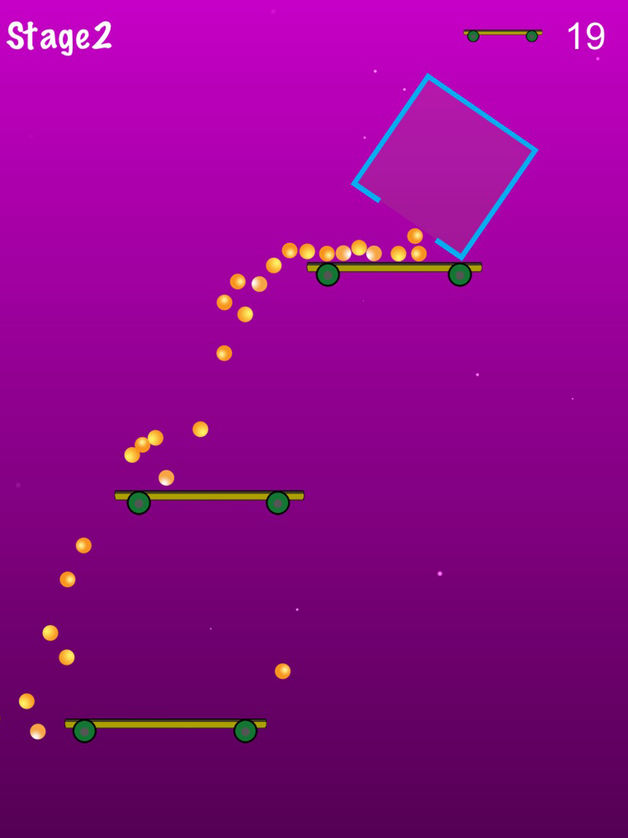 iTunes Description
It is a game that container drops from the top to the bottom platform.
The container will rotate depending on the time you tap the screen.
At least one ball must be carried to the bottom platform.
Forum Thread: Vertex Jump (by Mpeople)
---
West Legends: 3v3 MOBA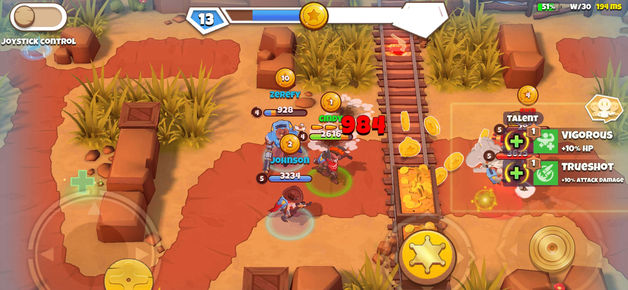 iTunes Description
Calling all gunslingers and lawbringers:

Welcome to West Legends, adventurer! Take control of your favorite hero as you fight for victory in intense 3 minute skirmishes. Battle through various maps and gamemodes as you attempt to show exactly how the west was won. It's time to sharpen your steel and load your lead!

Choose a gamemode and team up with your friends, or match with random teammates to beat your opponents.
Forum Thread: West Legends: 3v3 MOBA (by Taihe Games)
---
Wheely World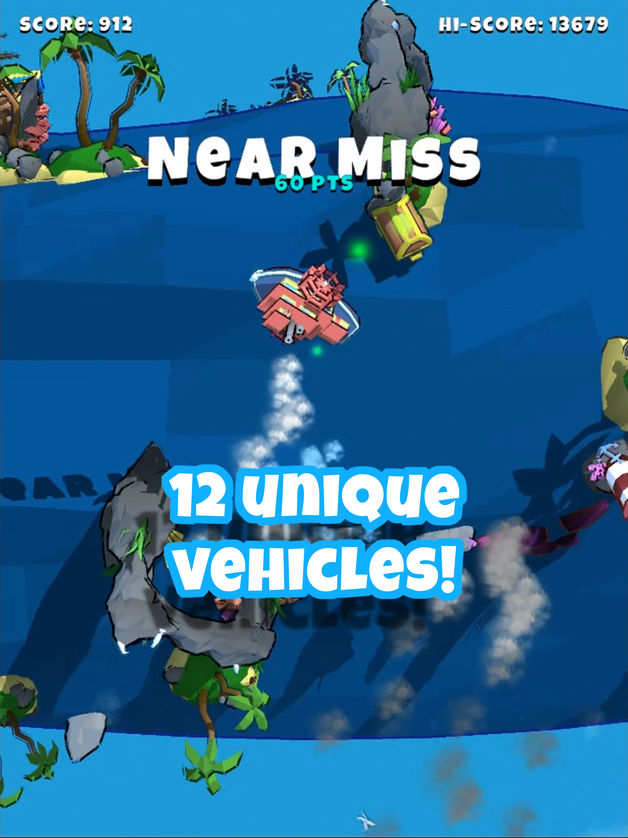 iTunes Description
Take the drivers seat in your favorite vehicle and navigate over, under and around the constantly changing scenery. You'll never have the same run twice!

Push yourself to get the high score or climb the challenge ranks!

All worlds are free and come with their own unique vehicle to get you started.
Forum Thread: Wheely World (by Cloudland Studios)
---
Zombie Overkill: Halloween War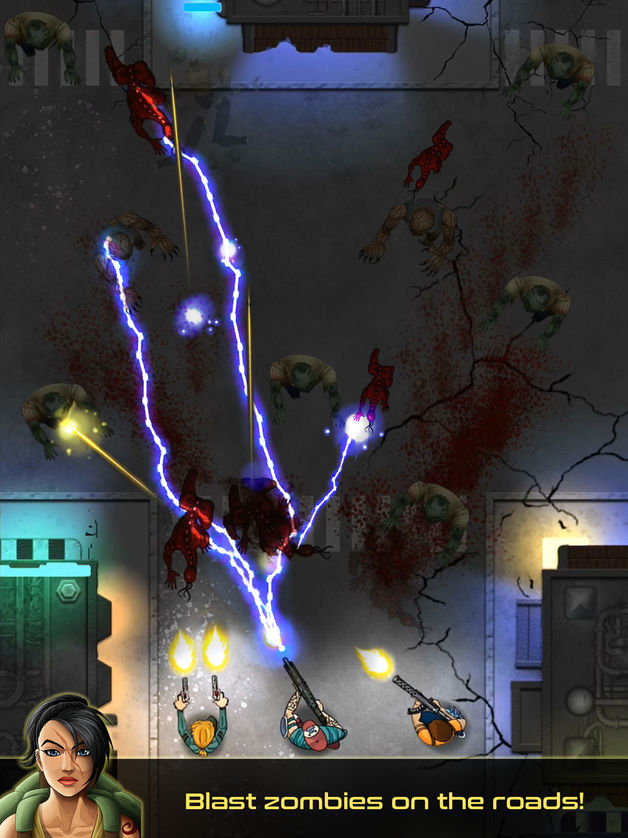 iTunes Description
Zombie are everywhere…!!! Hire some men, fight back, upgrade weapons, save the days, survive the nights. Conquer US map…

Overkill offers you dynamic lighting shooter on all devices from phone to watch.

Protect your clan and be the last men standing through apocalypse.
Forum Thread: Zombie Overkill: Halloween war (by Than Toan)
---