Anker PowerCore Fusion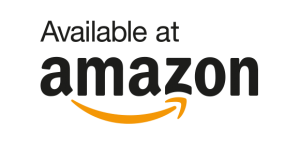 One of the best ways you can support TouchArcade is by doing your Amazon shopping through a TouchArcade affiliate link. We've set up the easy to remember toucharcade.com/amazon too if you want to type that in or bookmark it. We get a small percentage of anything you buy through any of these links, which otherwise would just go to financing Jeff Bezos's experimental pizza bagel flavors or whatever else he's up to now, and it goes a long way to supporting the site at no additional cost to you. These Amazon Items of the Day articles are all products we have used ourselves, and feel are things that the TouchArcade audience might be interested in!
---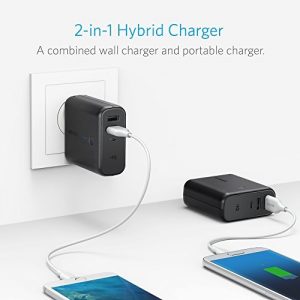 One of my favorite things about being able to spend time with TouchArcade founder Arnold Kim at WWDC and other events is hearing just how opinionated one person can be on batteries. Arn won't buy a battery if it isn't also able to plug directly into the wall to charge itself, which I always though was an unnecessary complication as the space that's taken up by the plug and charging components is space that isn't being taken up by battery. Eventually I thought, "Eh, maybe Arn knows what he's talking about," and I bought an Anker PowerCore Fusion which is their hybrid battery plus wall charger… And as much as I hate to say it, Arn is right, this thing is stupidly useful.
Basically, it works just how you think it would: If you flip the power outlet blades down and plug the Anker PowerCore Fusion into a wall, it'll start charging itself. When you plug USB devices into it and those devices need to charge, it prioritizes charging connected USB devices before the internal battery. Once things connected are charged, it shifts gears back to recharging itself. The Anker PowerCore Fusion is about the size of a regular MacBook charger, so it's not a total brick in your bag either.
The interesting thing about this charger is over the spread of about six bucks you really have three pretty interesting options to consider. If you, like Arnold Kim, really like the no fuss of having a battery that can directly plug into a wall, the Anker PowerCore Fusion is for you. The one down side this particular charger has is that 5,000 mAh is a little on the low side when you compare it to the Anker PowerCore II 10000 which is just a battery, and about the same size, with twice the capacity. (I actually love this battery for its great size/weight/capacity balance.) Or, if you want to get really weird, you can check out the RAVPower 2-in-1 Wall Charger and Power Bank which has all the capacity of the previously mentioned Anker battery, but is quite a bit larger due to all the extra charging components onboard.
Of the three, what's the best one to get? It all depends on your uses. That being said, I've found the Anker PowerCore Fusion to be ridiculously handy to bring on quick overnight trips where I really only need a way to charge my iPhone and Apple Watch, and maybe a bit of extra battery in case I get caught in a pinch.
---
Thanks for checking out today's Amazon Item of the Day, and as mentioned before, even if you're not interested in this particular product, buying things from Amazon by first visiting toucharcade.com/amazon is immensely helpful in supporting the site at no additional cost to you. Additionally, if you're ever thinking of signing up for any Amazon services, we'd really appreciate if if you'd do it through these links:
If you want to take things a step further, you can check out our Patreon, but either way we just appreciate you sticking with us and continuing to both visit and contribute to the TouchArcade community over the years! If you've got a product you're interested in seeing featured in an Amazon Item of the Day, don't hesitate to reach out. The best way to get in contact with us is via email at [email protected] and be sure to include "Amazon Item of the Day" in the subject.