Crescent Moon Games has a reputation of partnering up with smaller developers who usually have really interesting games, and that's once again the case with their upcoming release Candies N' Curses. Developed by Tako Boy Studios and published by Crescent Moon, Candies N' Curses has you playing as the adorable Molli Pop as she traverses a creaky old mansion that's been haunted by the evil Phantom King. Your job is to vanquish the ghosts you come across by using a variety of different flashlights that each have their own unique abilities. Flashlights can be upgraded and you have the ability to equip a charm to them to augment their behavior, sometimes even providing a little helper creature to fight alongside you.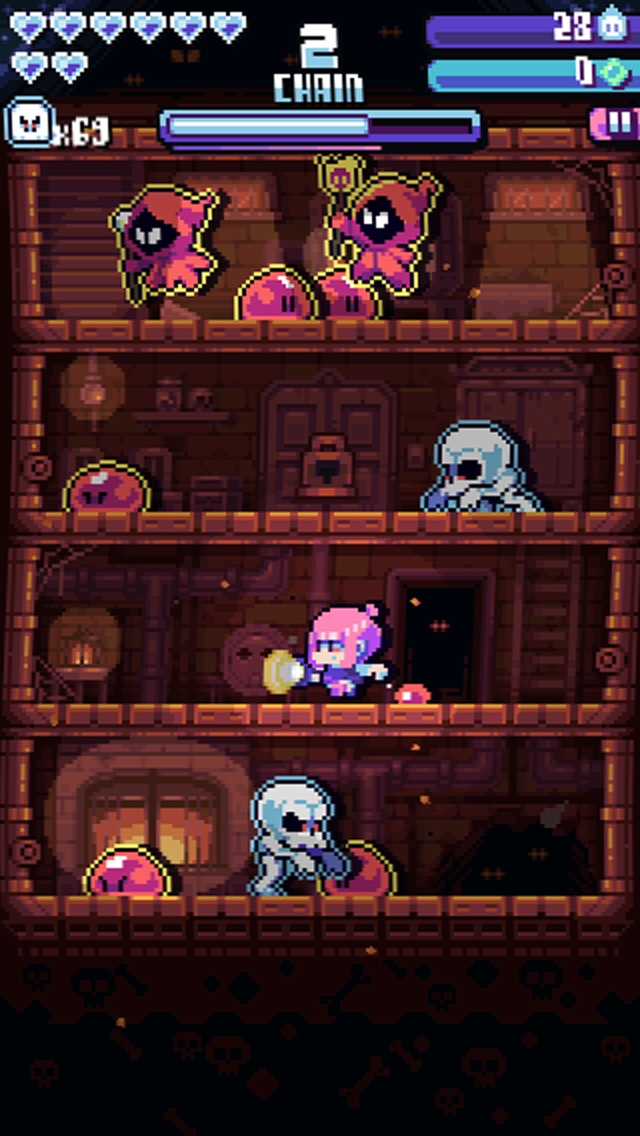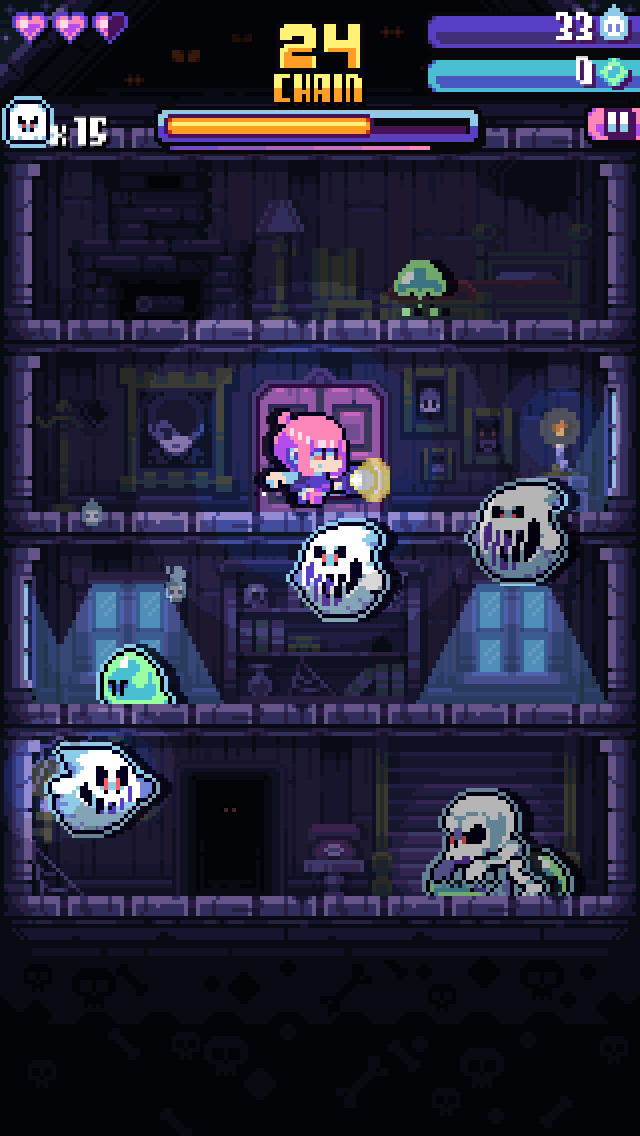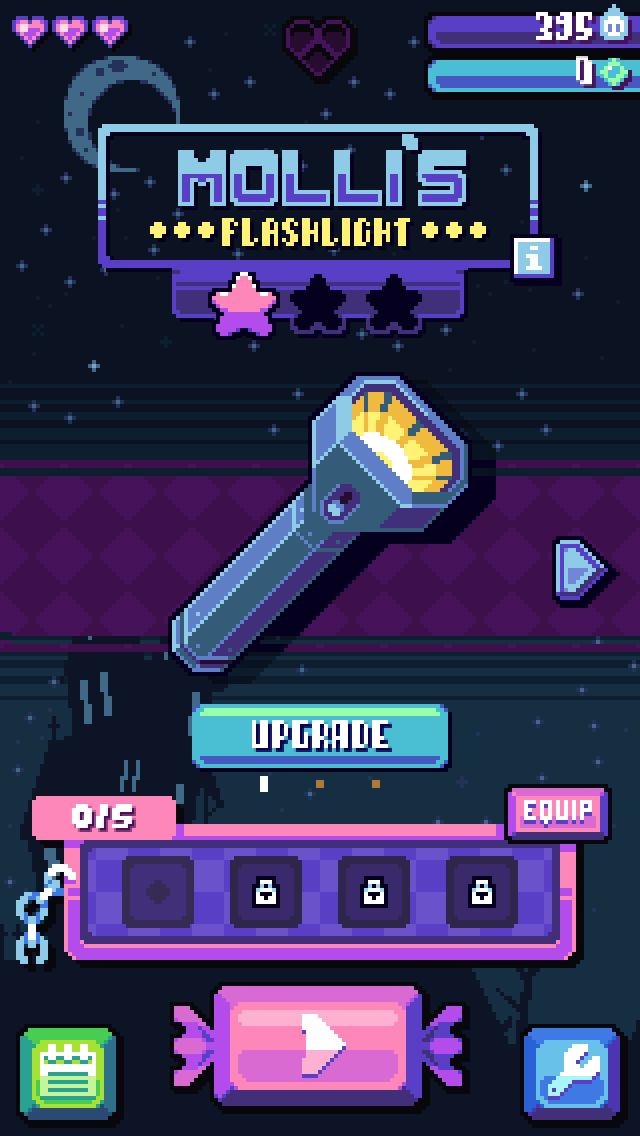 Basic gameplay is platforming that's reminiscent of something like Bubble Bobble. Molli automatically walks and you'll swipe right or left to change her direction and up or down to switch between floors, though certain flashlights come with abilities that can change up the controls slightly depending on what the ability is. Candies N' Curses is a rogue-lite game and once you've completed a section you're presented with a randomized set of candies and/or curses to choose from that will last you during the rest of your run, similar to Downwell ($2.99). A candy might do something like refill your life hearts, and a curse might offer a positive in exchange for a negative – like lowering your own defense in order to get an increase in power.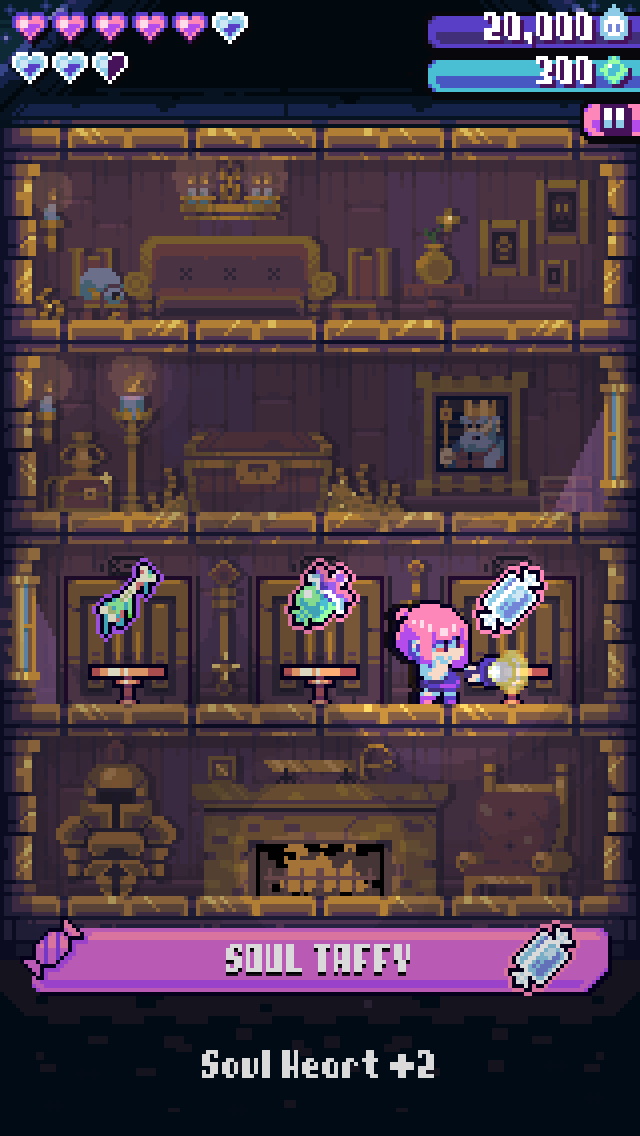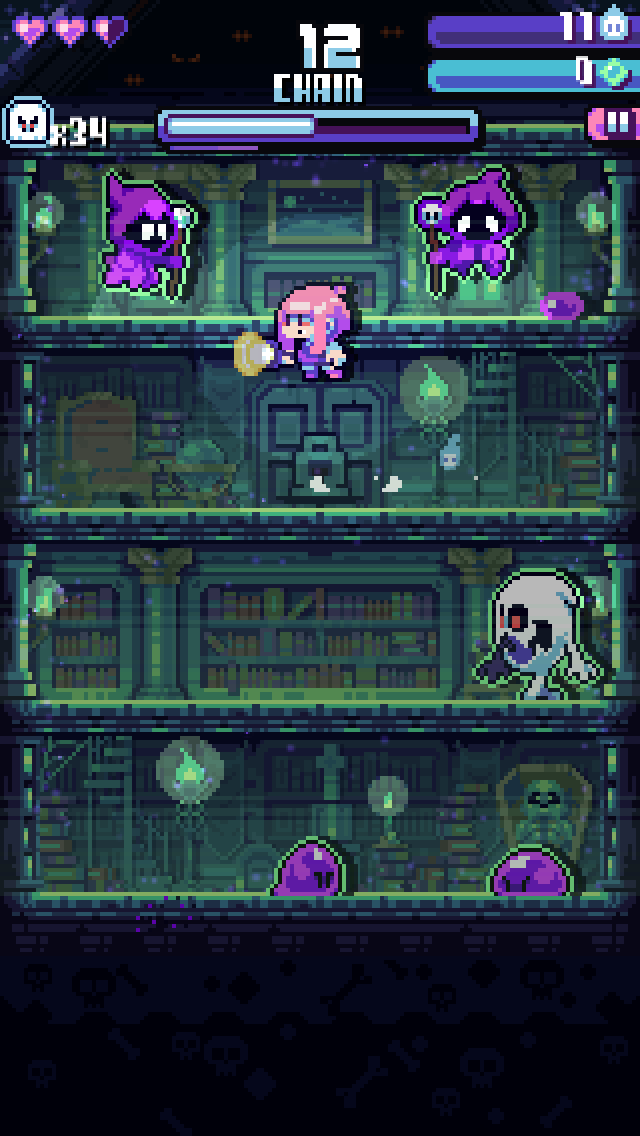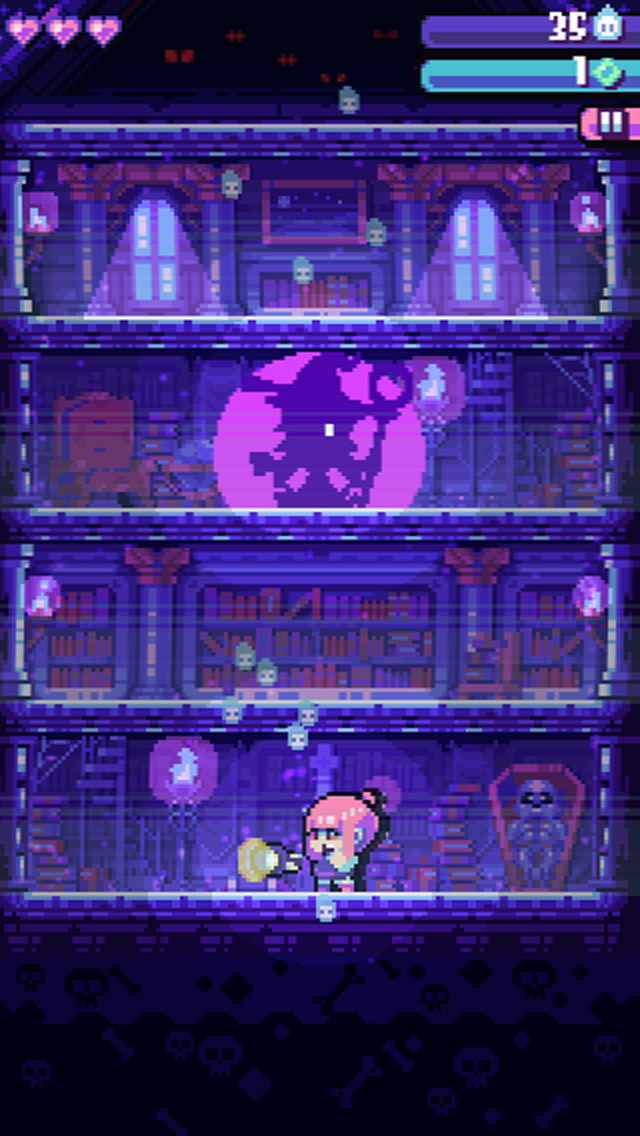 It sounds like a perfect type of game to squeeze into the moments of free time throughout your day, and the pixel art and personality in Candies N' Curses is definitely on point. There will be six different types of regions to explore in the Phantom King's mansion, and the end of each stage will feature a boss fight. The game will also include daily challenges. Candies N' Curses will be coming to both iOS and Android later this fall, with a tentative release date of October 31st aka Halloween. Spooky! It'll be free with IAP so look for it to arrive at some point in the coming months and check out a bit of it in motion from the developer's Twitter account below.
And a bit of game play showcasing our brave hero Molli as she disintegrates all manner of undead creatures. If only real-life flashlights packed such a punch ~ 🔦#screenshotsaturday #pixelart #deathbyflashlight pic.twitter.com/130wvQwRUK

— Tako Boy Studios 🐙 (@takoboystudios) July 28, 2018