One of the biggest changes to ever grace a game like League of Legends was its massive map overhaul back in 2014. The mega-popular MOBA made a name for itself with only a single true 5v5 map, Summoner's Rift, and its eventual visual update was a very big deal back then. Arena of Valor sits in a similar position like most other MOBAs, and it looks set to follow in the in the footsteps of the games that came before. We're back with another Arena of Valor news roundup, and we're here to talk about more than just an updated map.
Idol Liliana Takes Center Stage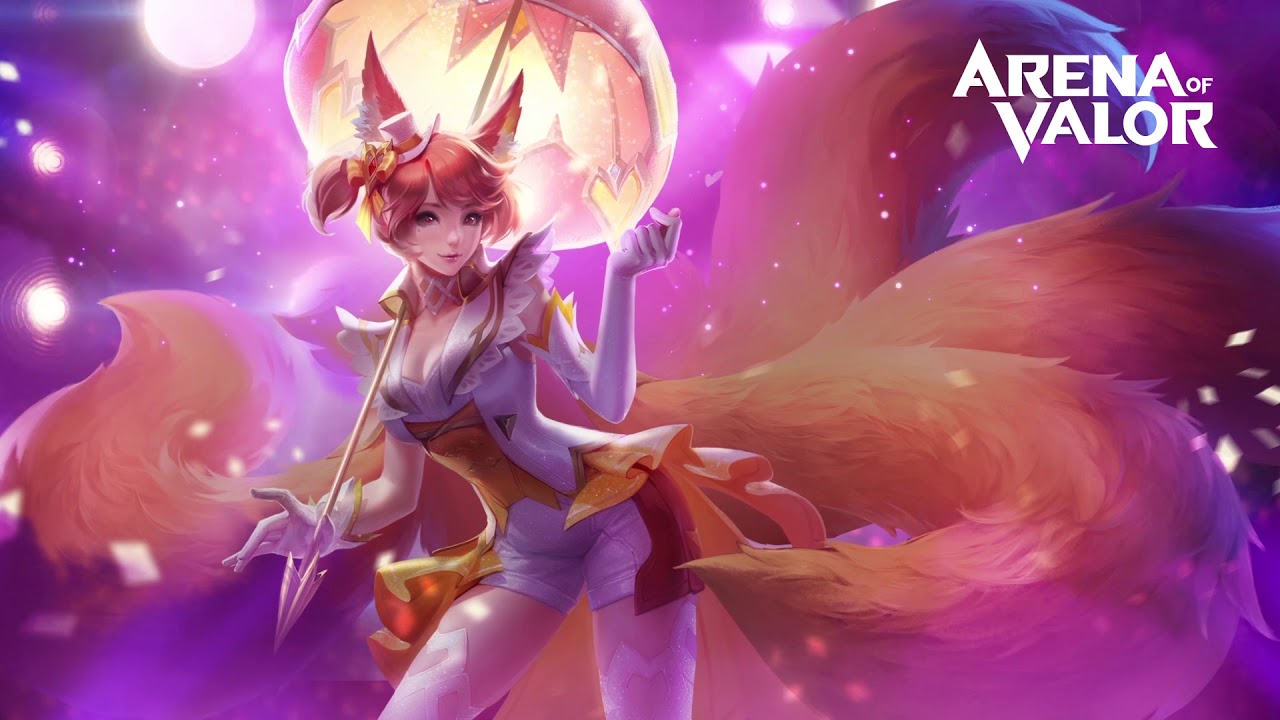 The mage Liliana made a big splash across Arena of Valor when he launched earlier in the year – and it's clear why. Everyone knows that mixing females with animal features – like cat ears and a tail – is a potent concoction those even remotely interested in the anime art style fall for. You can't deny that it's a questionable preference, but it's one that's stuck around for generations at the point.
So throw an Idol – think a young, cutesy pop star – into the pot and you're onto a clear winner. That's exactly what's happening with Liliana this week. Be prepared to see a lot more of the parasol-wielding caster for a while yet.
We've seen her teased a few times before, but a nice little sing-a-long video tossed up on the Arena of Valor Facebook page a few days back signified her impending release. Fast-forward to this morning and the Idol Liliana skin has officially arrived. Just be aware that it's actually cheaper to buy the bundle rather than the solo skin if you already own Liliana herself.
Inferno Zill Skin Sets The Battlefield Aflame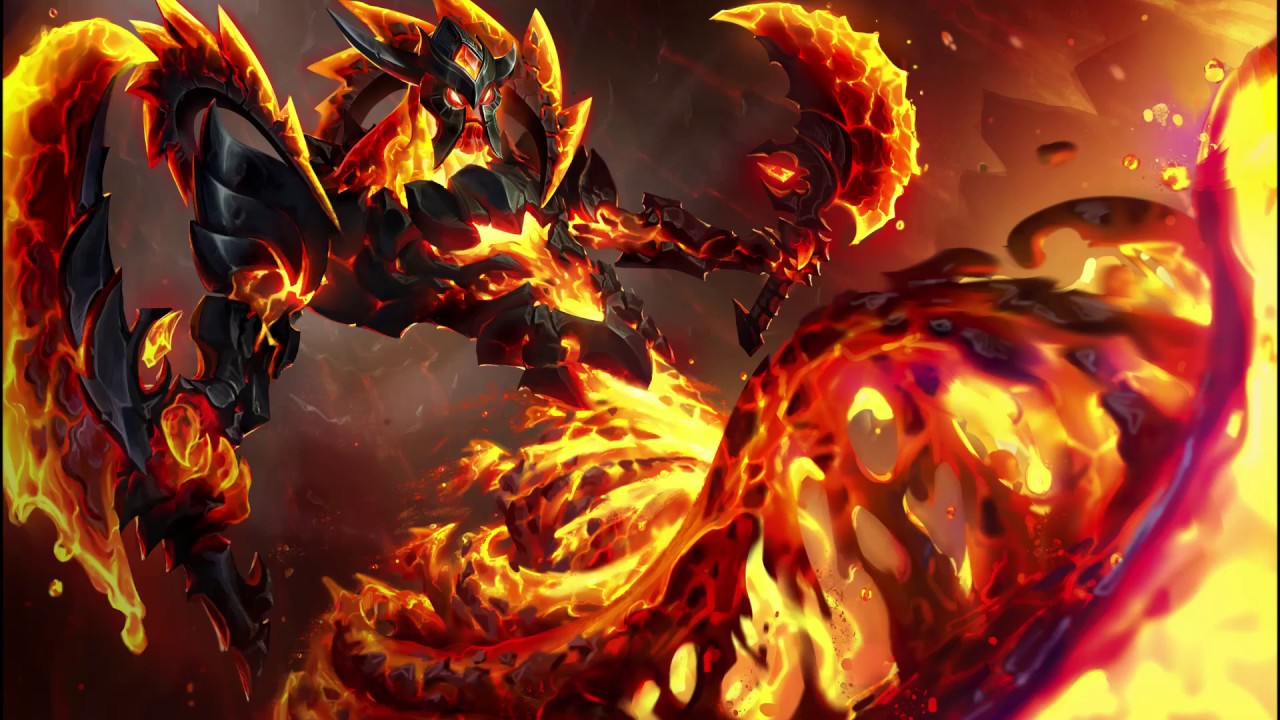 If you thought Roxie couldn't burn down the battlefield with her little rollerskates alone, you'd probably be right. Rather than having Zill 'The Tempest' fan the flames with his persistent cyclone, however, Tencent has tossed fuel and a match into his path, creating a blazing that has turned the underappreciated assassin into a towering inferno.
Inferno Zill is his most expensive skin to date, but his smoldering blades and fire raging underfoot are impressive. Some might say he looks like a certain Final Fantasy summon, and we couldn't agree more.
Map Overhaul Changes Up Buffs Again
If you tuned into the AWC – Arena of Valor World Cup – toward the end of last month, you might have just caught a glimpse at the future of the game. Arena of Valor is set to walk the same path as League of Legends by softening up its main map in a major visual overhaul.
Monster and minion models are all set to take on very different forms, but it's the lighter color palette that makes the biggest difference here. There's no word on whether we can expect any meaningful performance improvements here, or whether the cosmetic changes miraculously use the same amount of resources as before. When tweaking a game that's built around competitive play, ensuring everyone is playing on an even playing field is a major concern.
We have no idea when these changes are set to make it into the game, but there's a lot more to it than a simple visual tweak. The on-screen text may not be in English, but the voice-over will gladly tell you which jungle monsters will start to dish out some wildly different buffs and benefits. Popular AoV streamer Mal3ficarum embeds his face into the frame to give his impressions in the video above.
AWC Post-Game Analysis Continues
Speaking of the AWC, it's finally time for some post-game analysis to kick off. We were treated to well over 60 games throughout the lengthy tournament, and with many of the competing countries and locales having had access to the game far longer than places like Europe and North America, the strategies and skill on display couldn't have been more different.
It's part of the reason why the Boot Camp phase took place shortly after the Valor Cup final at E3 to better prepare the homegrown teams for the types of challenges they'd be seeing from places like China. In the end, North America, Europe and even South America failed to bring home the prize, with Korea coming back from the losers bracket to finish off the team who sent them down there. But they tried their best!
It was a true tale of revenge and redemption, and the hectic series makes for some good stat and strategy analysis if you're into that sort of thing. Videos are starting to pop up on the Arena of Valor YouTube channel discussing the best and worst of the tournament, so anyone looking to give it their all in-game should use it to brush up on their skills.
A New Hero Enters The Test Server
Now that we're finally catching up to the heroes we've been watching on the test servers and predominantly Asian Arena of Valor content creators, you can bet yet another would show up to taunt us. We don't expect to see this one for a long time yet, but Tencent is trialing a brand-new ranged hero – Elsu.
Elsu is one fashionable man with prime 'husbando' qualities. The classic 'tall, dark and handsome' line comes to mind here. The new ranged attacker is unlike any we've seen before, though. Donning a gorgeous cape and bird of prey on his left arm, Elsu carries with him a massive hunting rifle.
He's a little Lindis with the traps he sets and a little Ryoma with his jump, but it's his secondary ability that's a cause for concern. It take a while to aim, but once it does, Elsu looks to have one of the longest ranged attacks in the game, meaning he'll be able to shut down fleeing targets with ease – especially during the laning phase.