New Zealand-based indie developer Little Lost Fox is closing in on a release of their debut title, the gorgeous and shockingly unique puzzler called Valleys Between. I know they're getting close because today the team has soft-launched the game in both New Zealand and Australia, and so it's got to be like pretty darn finished, right? Valleys Between is almost impossible to describe, and while that makes my job more difficult it's also the thing that makes this game stand out the most.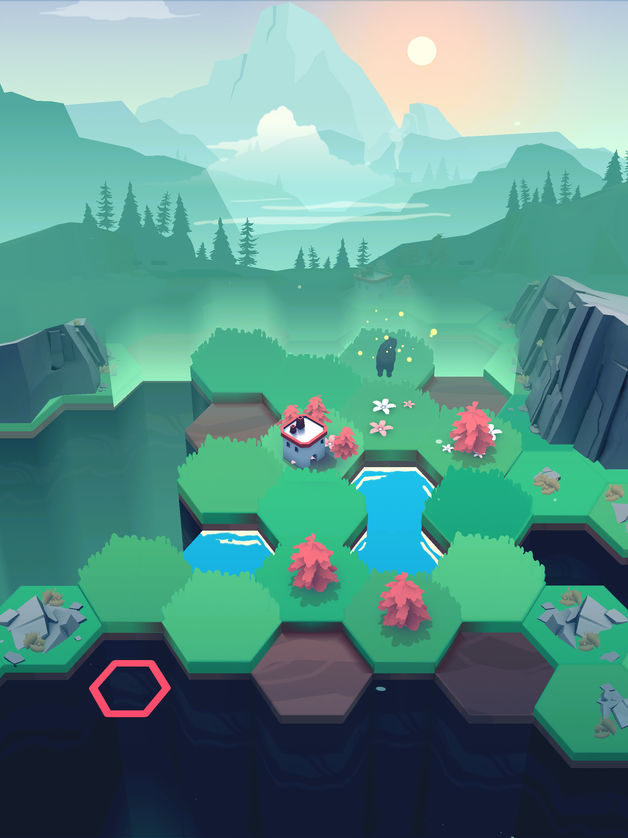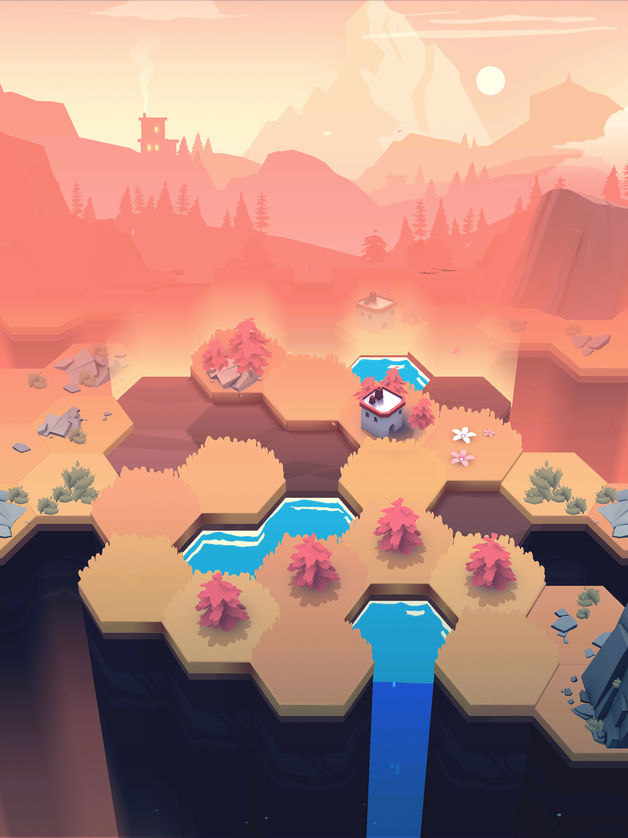 The idea is to create environments and exist for as many years as possible while creating balance in nature and fighting off nasty things like factories that don't fit into the harmony of the Earth. You control a 5×5 board of hexagons which you can manipulate with a quick flick of your thumb. So for example a dirt hexagon can be flicked up to create a water hexagon, and that action will turn all the bordering hexagons into grass areas. Flick a grass area and you can create a tree, and get some trees clustered together and you can flick on one of those to create a forest. Flick a cluster of forests and create a farmhouse, and so on and so forth.
There's actually A LOT more to it than that, but those are the core elements behind Valleys Between and it's somewhat reminiscent of the type of combining and land management you do in Spry Fox's brilliant Triple Town (Free). Creating forests will scroll the playfield into the background, taking your back row of hexagons out of play and producing a new set of land in the front row. This scrolling of the playfield means you need to strategize how you create your lands to keep your growth continuing. Again, it's tricky to explain but there's a great tutorial in Valleys Between that will get you up to speed on what you need to know. Once everything clicks, this is a darn near impossible game to put down.
Valleys Between is actually a paid game, so even if you have an iTunes account for Australia or New Zealand you'll have to have some money on it in order to play. If you're in those territories and are able to purchase the game, definitely share your thoughts about it in our forums. This is the kind of game that has Apple Design Award written all over it. For everyone else in the world, Little Lost Fox says news of the global release will be coming soon and we'll definitely let you know when an official global release date for Valleys Between is revealed.
NZ and AU App Store Link: Valleys Between (by Little Lost Fox), $4.49