Each and every day new mobile games are hitting the App Store, and so each week we put together a big old list of all the best new releases of the past seven days. Back in the day the App Store would showcase the same games for a week, and then refresh those features each Thursday. Because of that developers got into the habit of releasing their games throughout Wednesday or very early Thursday in order to hopefully get one of those coveted features spots. Nowadays the App Store refreshes constantly, so the need for everyone to release all on the same day has diminished. Still, we've kept our weekly Wednesday night format as for years that's the time people knew to check TouchArcade for the list of new games. And so without further ado please check out the full list of this week's new games below, and let us know in the comments section which games you'll be picking up!
---
Anamorph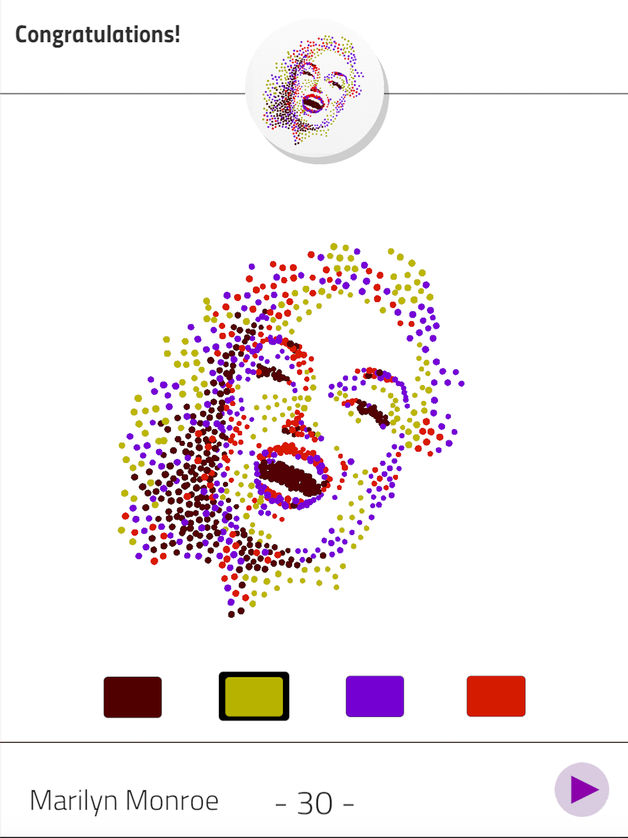 iTunes Description
A game of 3D art and perspective. The fun of anamorphic art is to LOOK rather than expect. Simply swipe the screen to rotate the artwork and discover the image as it emerges right before your eyes.

**********
Individually Hand-Crafted Puzzles
Includes 40 hand crafted anamorphic puzzles of increasing difficulty. Each level filled with beauiful 3 dimensional art. From 1-color 3D art (easy) to 5-color 3D art (extreme).
Forum Thread: Anamorph (by Steve Snyder)
---
Authority NYC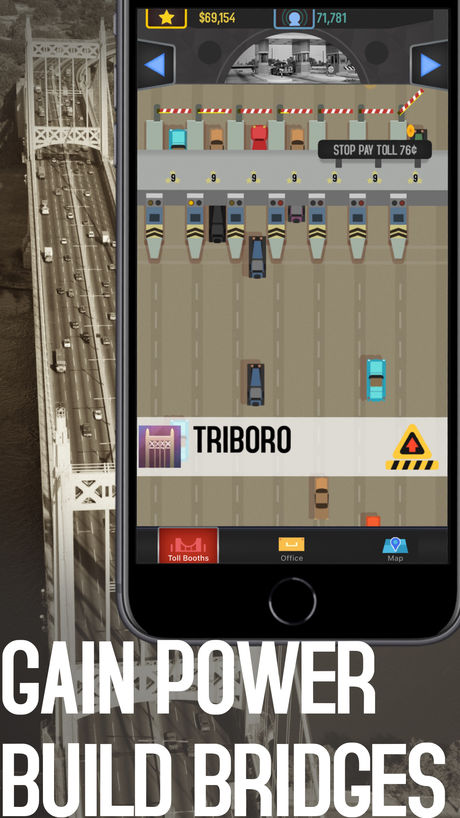 iTunes Description
What makes New York the greatest city in the world? Power! Money! Influence!

Can you make an earth changing mark on Gotham? Use money like a bludgeon and influence like a scalpel? Can you wield one of the most awesome powers known to man — the power of the tollbooth?

Learn to broker power like the player who invented the game, Robert Moses. Begin with the impressive Triboro Bridge in 1934, then upgrade and build to re-create the empire of bridges, tunnels, highways, beaches, massive projects and World's Fairs that define 20th century New York City.
Forum Thread: Authority NYC (by Sources and Methods)
---
Castle Burn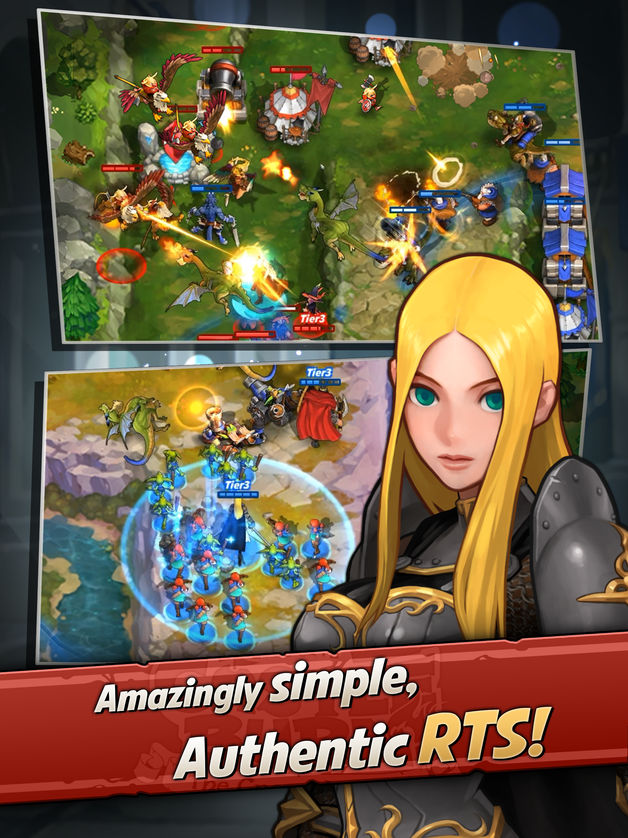 iTunes Description
Welcome to the world of Castle Burn, a real-time strategy game set in a land of fantasy where you face off against others in PvP combat! You want magic, towers, Vikings, and dragons? We've got 'em all! Lead your heroes' to victory and burn your rivals' castles to the ground!

In Castle Burn, you will become master of your own army and lead your troops into battle against others in the Crown League. Construct camps and mana sanctums as you expand your territory, and utilize all the cards in your hand to eliminate those who stand between you and the crown! You say you've never played a game like this before? Not to worry! Anyone can come out on top in the league and claim the throne for their own!
Forum Thread: Castle Burn (by Delusion Studio/Bluehole PNIX)
---
Cold Crash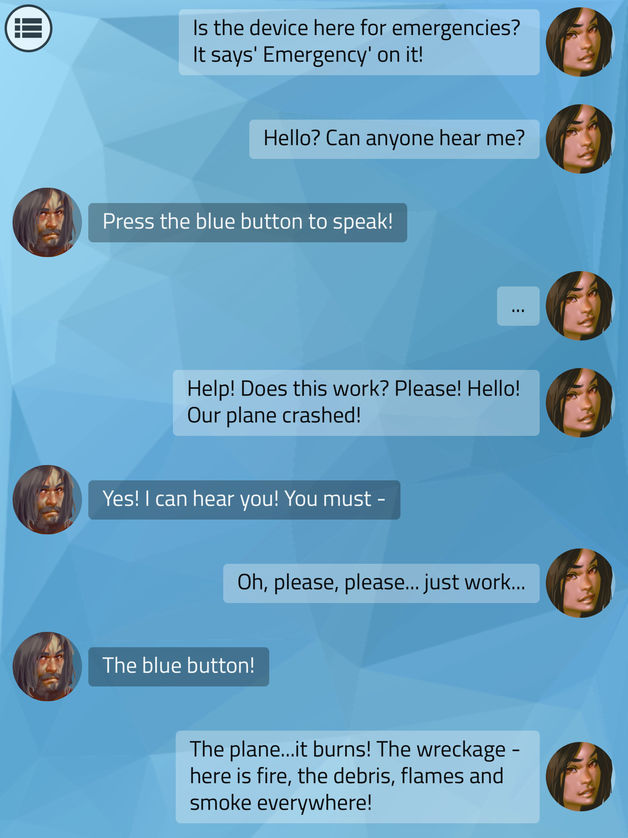 iTunes Description
4,000 meters above sea level. The last survivor of a plane crash. It's -20 degrees Celsius (-4 Fahrenheit), and Anna has only the uniform of a flight attendant – and an old transceiver. The storm of the century is coming. Can you save Anna?

Cold Crash is a survival game that takes you on a hellish ride through the Alps. Keep in touch with Anna in real time like in a chat app and bring her safely down to the valley. Take on the role of the experienced but aged mountain rescuer Marcus in this adventure.

Anna's time is running out. She was the only one to survive the crash of the small private plane. But she lacks warm clothing, equipment and mountain experience. Huts and hotels are nailed up, ski lifts have stopped, tourists and even the Alpine Mountain Rescue are hiding in the valley in front of the Blizzard of the century.
Forum Thread: Cold Crash (by Tiny Tap Gems)
---
Doge and the Lost Kitten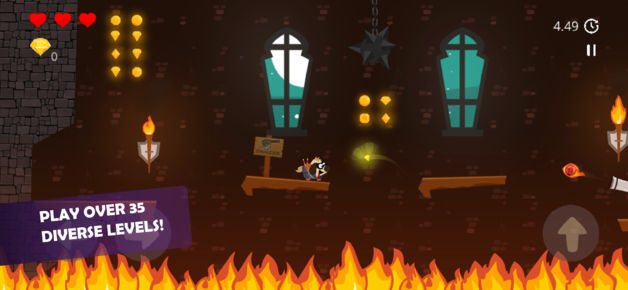 iTunes Description
Doge and the Lost kitten is a fast-paced 2D platformer. Run, jump and fly across over 35 handcrafted levels. Witness an epic story. Challenge your platforming skills and find hidden treasures!

Your adventure begins in an old castle where you live a quiet life. But not for long. One day Evil Chihuahua kidnaps the Royal Kitten and it's your job to bring it back home safely.

For all speedrunners and speed running enthusiast Doge and the Lost kitten offers in-game timer.

Save the Kitten, save the world.
Forum Thread: Doge and the Lost Kitten (by Hot Teapot Games)
---
Drifty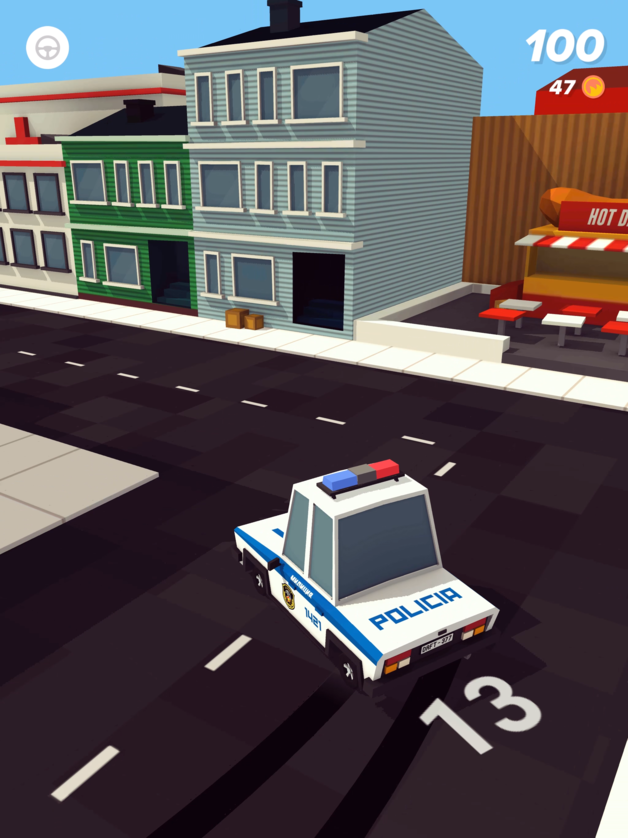 iTunes Description
Master the art of the drift!

Burn rubber on the city streets, kick up the dust in the desert and slide sideways through the Asian landscape. Make your way through the career or drift to the top of the leaderboards while earning many new cars, wheels and attributes.
Forum Thread: Drifty (by Rocket Vulture)
---
Duck Life: Battle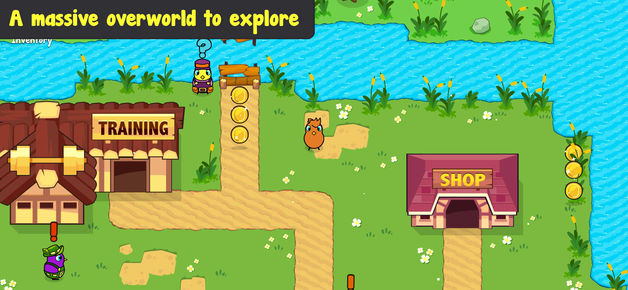 iTunes Description
The ducks are back, but this time they're angrier. Forget racing, now it's time to battle!

Train your duck's power, health, defence, speed, and special attack abilities in 25 brand new mini games. Explore the world battling other ducks, entering tournaments and completing quests to become the greatest duck battler of all time.
Forum Thread: Duck Life: Battle (by MoFunZone / Wix Games)
---
Escape from Chernobyl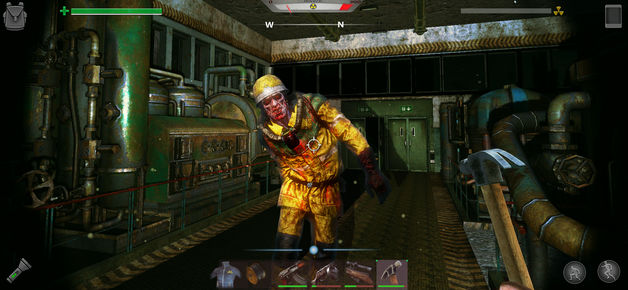 iTunes Description
True horror is back at the Chernobyl Nuclear Power Plant. Will you be able to survive it?

Escape from Chernobyl is not an easy typical mobile game. It is hard and it takes time and tactics to learn and overcome. This game is also best experienced by playing with headphones.

Dive into the darkness and the dangers of the Chernobyl power plant in this continuation of the Radiation City adventure. Unravel the mystery left unsolved: find what happened to Lauren and the story of the nightmare at its source.
Forum Thread: Escape From Chernobyl (by Atypical Games)
---
Falling 512 – A Block Game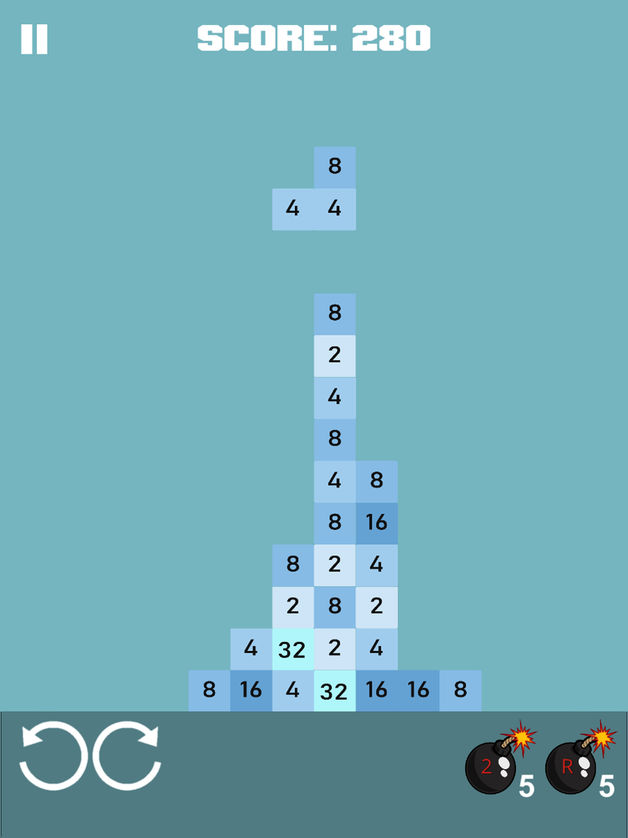 iTunes Description
A fun combination of two classic games: Tetris and 2048.

Try to combine the numbers that fall! Swipe to move the falling blocks left and right or rotate them using the buttons. When two blocks with the same number touch, they combine. Use Powerups to remove stubborn blocks in the way of reaching the 512 tile!
Forum Thread: Falling 512 – A Block Game (by MSquared Developers LLC)
---
Galactic Warrior – Arena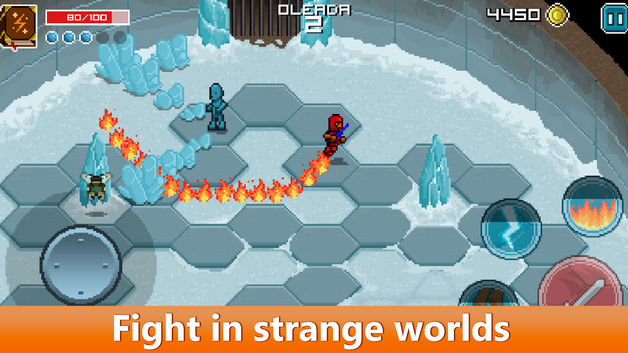 iTunes Description
Galactic Warrior is a fast paced action and Arena style, where you must defeat waves of enemies to obtain gold, armors, and… ¡Reach the glory!

FEATURES:
– 10 skills (pasives and actives) that you could buy and upgrade.
– Get armor parts to complete it and upgrade it.
– Upgrade your sword as yout get experience.
– Defeat Final Bosses in each Arena.
– Beutiful Pixel Art.
– Fun to play.
Forum Thread: Galactic Warrior – Arena (by Noel Angulo)
---
Juanito Arcade Mayhem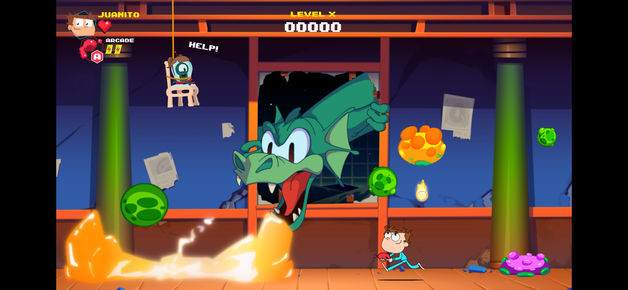 iTunes Description
Juanito Arcade Mayhem is a new arcade adventure full of fun and crazy challenges, frenzy action and retro love.
Enjoy the story of Juanito and his unexpected friend Gluk trying to protect the old retro video games from those slimy and dangerous Clonocells.
Unlock new weapons to pop your enemies, dash to avoid being hit, collect stars and feel awesome.
Forum Thread: Juanito Arcade Mayhem (by Game Ever S.A)
---
Jump, Smash!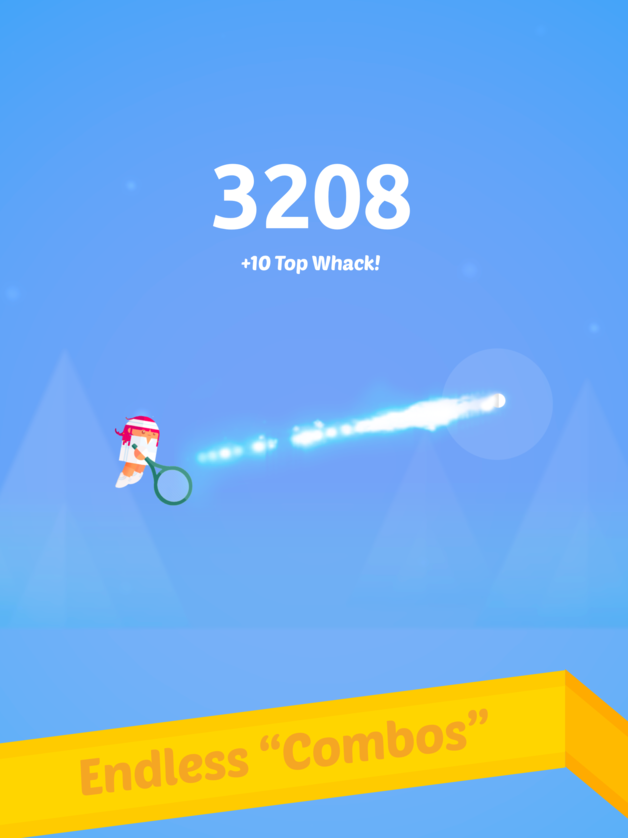 iTunes Description
Touch to jump up to the ball & smash it!
While it might sound simple, "Jump, Smash!" is a a test of speed, focus and control.
Easy to learn but hard to master, it's also crazy fun…and a bit addictive.
Forum Thread: Jump, Smash! (by K-LAB)
---
KAKIKUKU – Jump!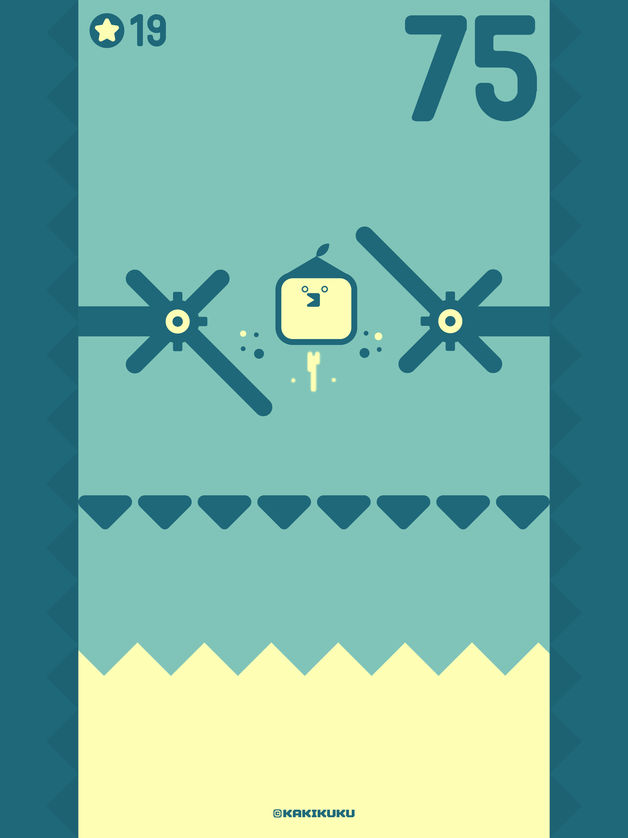 iTunes Description
Enjoy jumping games for free.
Overcome your obstacles by jumping in time.
You can collect a variety of jumpers with unique coins earned during play.
It`s difficult, but you can do it. Never give up
Forum Thread: KAKIKUKU – Jump! (by KAKIKUKU)
---
King and Assassins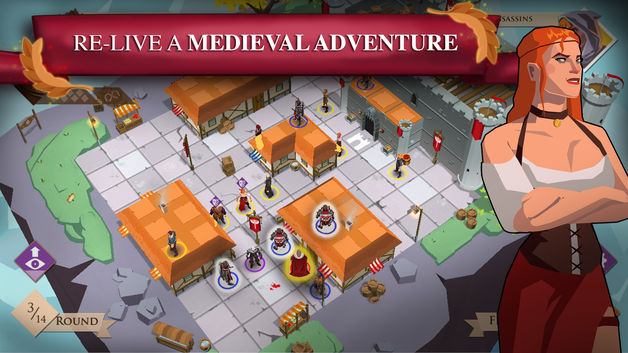 iTunes Description
THE TYRANT KING IS PUSHING THROUGH THE MOB! IT'S TIME TO PROTECT HIM… OR END HIS REIGN. CHOOSE YOUR SIDE IN A MERCILESS DUEL! The people are angry… danger abounds. Three assassins are planning to murder the monarch! Get ready for a fight – the hunt is on!

King & Assassins is a simple game in which deception and tension are paramount.
One player takes the role of the the tyrant King and his soldiers. His objective is to push through the mob of angry citizens who have overrun the board and get back to safety behind his castle walls.
Before the game, the player controlling the assassins secretly chooses three of the twelve citizens occupying the board. These three will become the would-be assassins!
Forum Thread: King and Assassins (by Asmodee Digital)
---
Light Up-Escape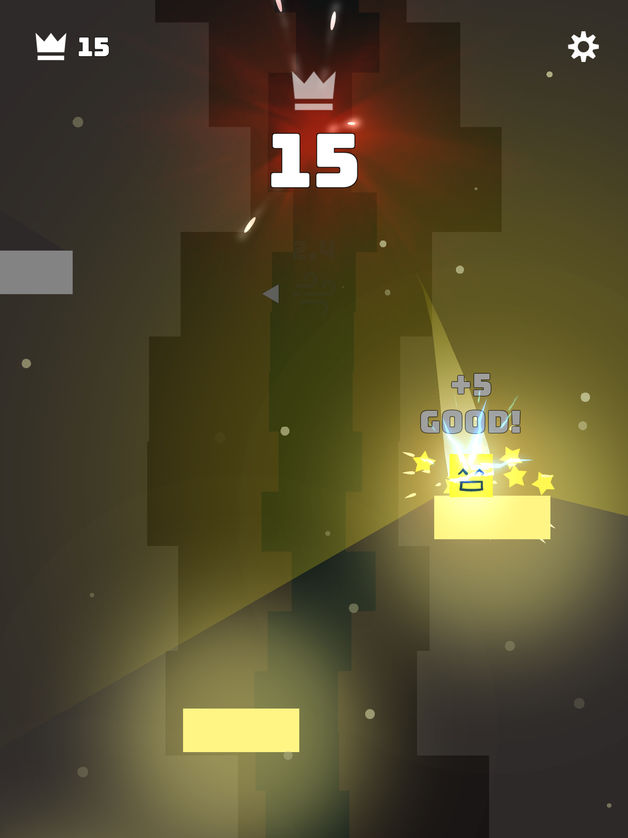 iTunes Description
Jump, jump and jump! That's the only way to light up the path and escape from the darkness behind you. How high can you reach?

Features:
– Easy control with addictive action of jumping;
– Endless platform game based on dynamic physics;
– Minimal and stylized graphic design with unique real time light effect;
– More than 5 different colour themes to play with;
– Light weight gaming for any situation;
– Leaderboard and Achievements;
– Supports iPhoneX;
Forum Thread: Light Up-Escape(by YE ZHIXIONG)
---
Math and Sorcery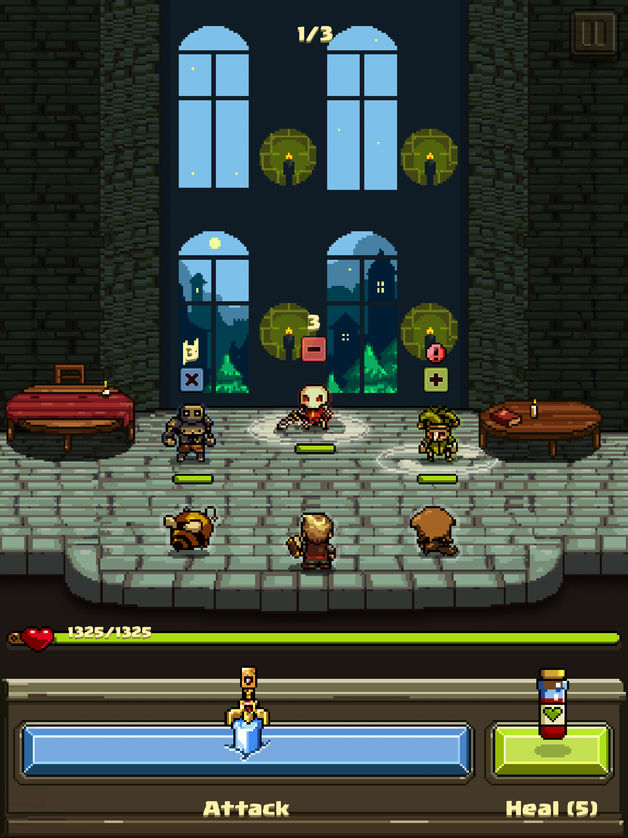 iTunes Description
Count Mathula has stolen the mighty book of Math and Sorcery and now it's up to you to bring it back.

Train and improve your math skills with Math and Sorcery!

Battle enemies and various bosses with math in this turn based math puzzler with RPG elements!
Forum Thread: Math and Sorcery (by Crescent Moon Games)
---
Meow Wars: Card Battle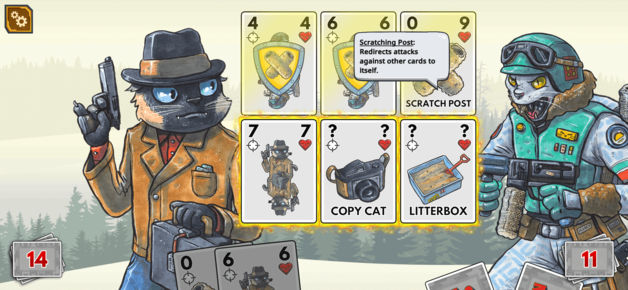 iTunes Description
Meow Wars is a cat themed card battle game with easy to learn mechanics and charming hand drawn characters. Battle your way through each challenger to reach Commander Catrat and free Claw Mountain from his iron fisted grip. Each stage introduces a new cat and card ability in a compelling feline filled story. Challenge your friends to a PVP duel or test your might against a global audience.
Forum Thread: Meow Wars: Card Battle (by Taco Truck Games)
---
Mirablade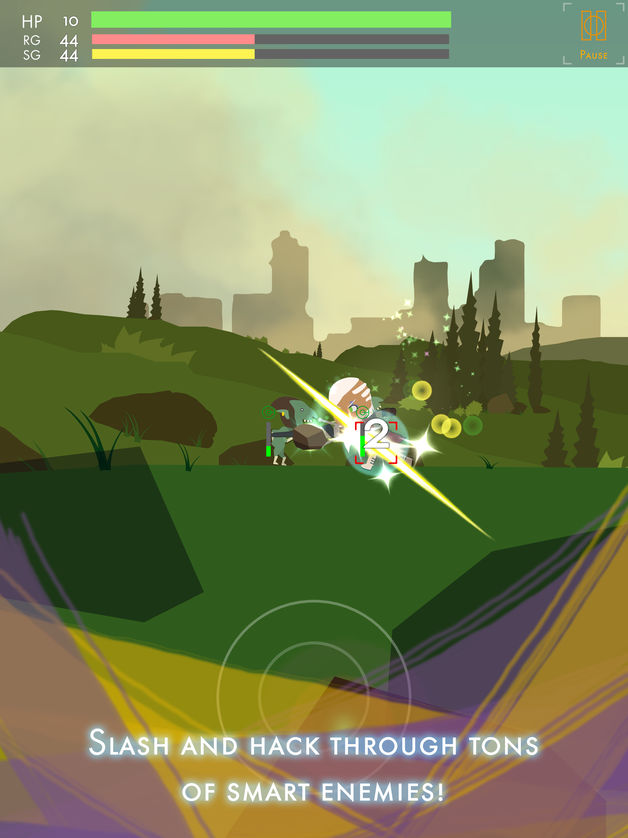 iTunes Description
Your title as God of Lavinia is at stake! Craft and customize swords so your summoned heroes can demolish all those who are stopping you from getting the Ivald pieces back. Obtain unique powers from your crafted swords and accessories to slice enemies down in fast-paced hack and slash gameplay. However, beware! Enemies also have a slew of abilities that will require dexterity and a fast reaction time to evade.

If you get stuck in the game, you can purchase energy to power your sword. Energy purchasing is a one-time in-app purchase in Mirablade that is the basic currency for many services. These include infusing swords, purchasing stamina refill, and praying from the Chalice for sword vanity, rings, amulets, and heroes. Of course, you will also be able to earn tons of Energy just by playing the game!
Forum Thread: Mirablade (by Dot Dream)
---
Mystic Land: Ava's Epic Quest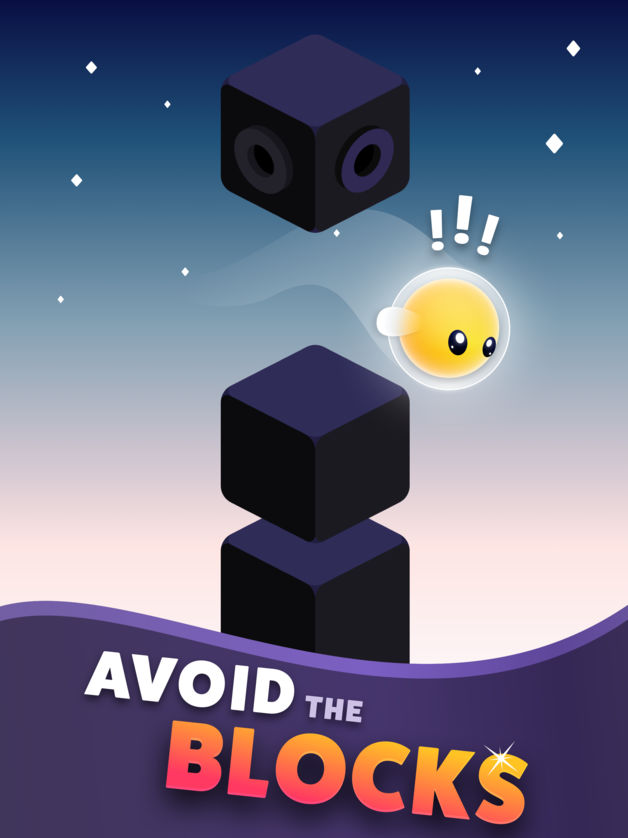 iTunes Description
Hey human 🙂

I'm Ava, one of many Lumies, which live in the dazzling Dream Valley. Our community is all about light, that spreads love, compassion plus all the good spirits to humankind. Without it, we wouldn't be alive. And even worse – the whole world would be ruled by darkness, hate and cruelty.

Let me tell you a little bit about ourselves. Each Lumi contains an essence. For example love, hope or humor, which makes the world a better and happier place. In other words, each of us represents positive energy, and with the help of light, we transfer this energy into the human world
Forum Thread: Mystic Land: Ava's Epic Quest (by PsyCat Games)
---
Newton's Adventure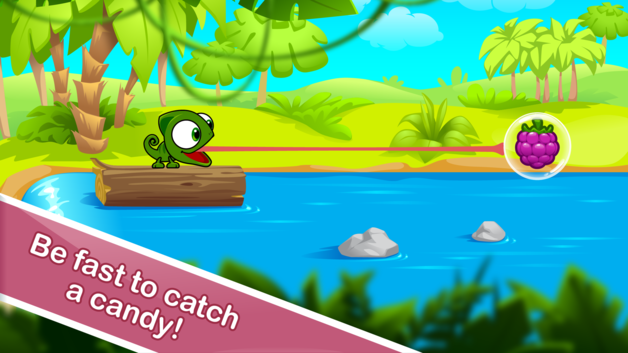 iTunes Description
Do you have what it takes to help the Chameleon eat, swim and raft? Everyone's favourite Chameleon is on a mission to become a real rafter! Join the Newton (the cousin of Pascal) as he embarks on an adventure that will take him from the lily pads of his home pond to the farthest reaches of outer space. Easy to play yet challenging to master, Newton's adventure will keep you entertained forever. Let's see how fast you really are!

So what are you waiting for? Get tapping.
Forum Thread: Newton's adventure (by DAREK games)
---
No Lives Left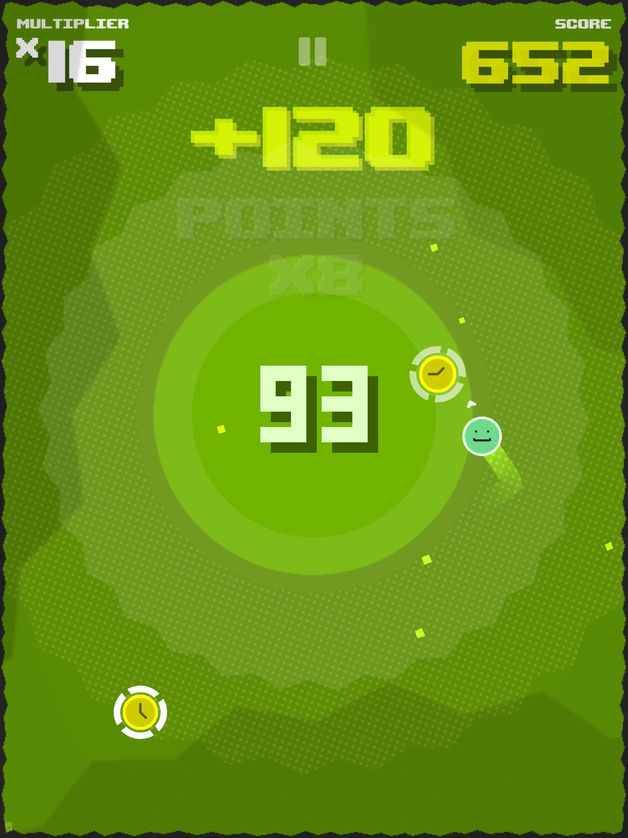 iTunes Description
Super addicting, one-touch, arcade don't-die-athon! Collect clocks to keep the timer alive. Avoid the walls and enemies while collecting helpful items in survival mode!

Dead-simple controls – hold down anywhere on the screen to start spinning and release to shoot off in the direction you're pointing. The faster you spin, the faster the timer counts down.
Forum Thread: No Lives Left (by Ryan Doughty)
---
One More Button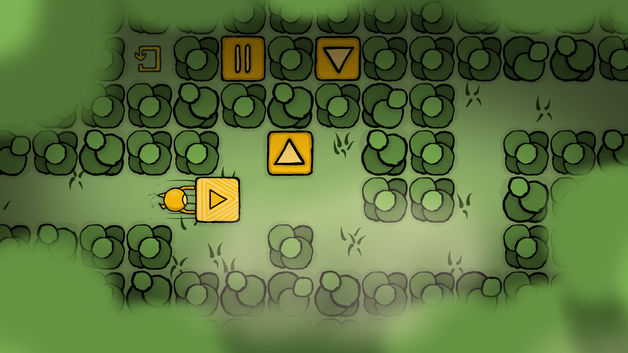 iTunes Description
A hand-drawn puzzle game where the buttons are part of the world itself.

The follow-up to No More Buttons brings a new perspective to the series.
Solve mind-bending puzzles in a top-down view.
Forum Thread: One More Button (by Tommy Søreide Kjær)
---
Radiant One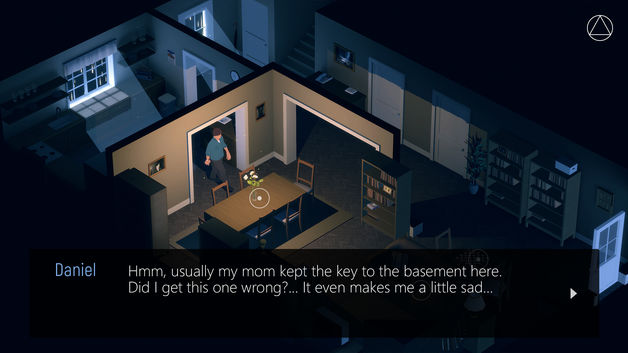 iTunes Description
Radiant One is an illusory, story-driven adventure with mystical elements.

Trying to escape from boring life and social media, one day Daniel found a mysterious book about lucid dreams. Very quickly he was able to do incredible things, create amazing worlds and fly during sleep until one day his dreams fell under the power of something inexplicable, something terrible conceived by the Universe itself… Help Daniel survive, pass the test and get enlightenment.

Radiant One inspired by minimalist 3D design, is a unique, hand-crafted world of Daniel to explore. It's designed to be easy for everyone to pick up, enjoy and complete.
Forum Thread: Radiant One (by Fntastic)
---
the Sequence [2]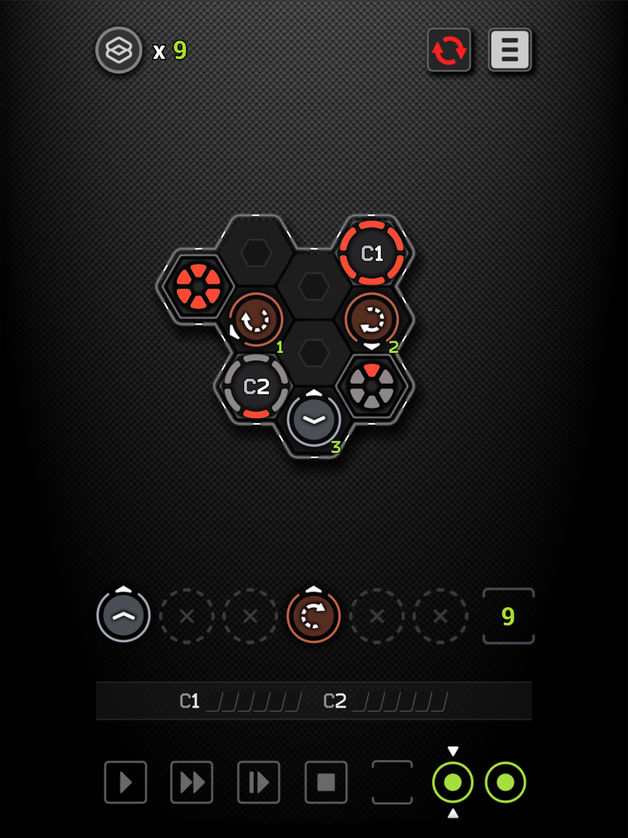 iTunes Description
This is the next chapter of famous puzzle game [the Sequence].
It features new modules and introduces new game mechanics.
Create moving sequences to bring "Binary Unit" to the destination point.
Many levels could be solved in different ways, which allows to improve one's results and get into a higher position in leaderboard.
Think out of the box to get to the next level!
Create unique mind-blowing sequences!
Forum Thread: the Sequence [2] (by Maxim Urusov)
---
Shadow Maze!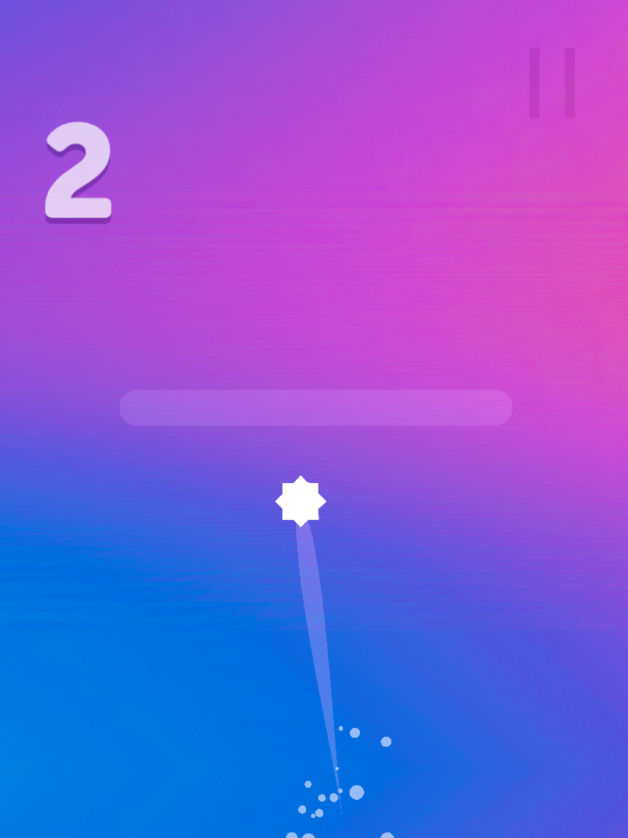 iTunes Description
Shadow Maze is a challenging but fun way to test your memorization skills!

Move your character to dodge platforms while trying to collect stars. But be careful; platforms disappear before you get to them, so you must remember their position!

Some platforms move, others stay still. Keep track of all these things to avoid accidentally bumping into one and losing the game. You must be precise and consistent if you wish to score above 100.
Forum Thread: Shadow Maze! (by Braden Boyko)
---
Shaq Fu: A Legend Reborn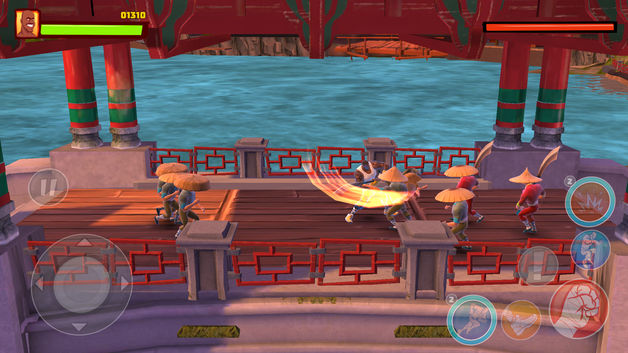 iTunes Description
The world lies on the brink of disaster. National treasures of celebrity culture reveal their true faces — demons, sent to destroy our world. As humanity is enslaved, only one man can save us: Shaq Fei Hung. A poor Chinese orphan, trained by a martial arts master, must face his destiny and unleash the power of the sacred Gold Bond. Our hero must leave the safety of his small village home in rural China and travel to the most sordid and perilous corners of the West to fight evil on its home turf.
Forum Thread: Shaq Fu: A Legend Reborn (by Mad Dog Games, LLC)
---
Sneak Ops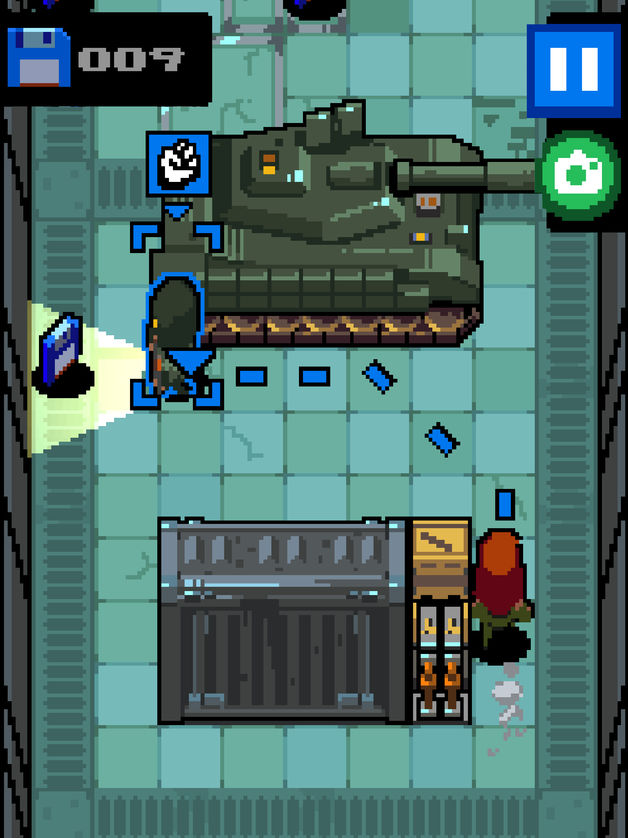 iTunes Description
"A new sneaking mission every day! Sneak Ops is a strategic, stealth based action game where the goal is to not get caught! Do you accept the mission? Knock out guards, avoid security cameras and crawl through tunnels in this high tech military base that changes daily.

Features:
– A new level each day with new locations, traps, and more
– Everyone in the world gets the same level each day. Will you be first to master it?
– Earn badges for each day you complete
– Unlock 20 different characters
– Go back and master any daily missions you didn't complete
– Fun stealth action for all skill levels"
Forum Thread: Sneak Ops (by Noodlecake Studios)
---
Space Run: Escape Velocity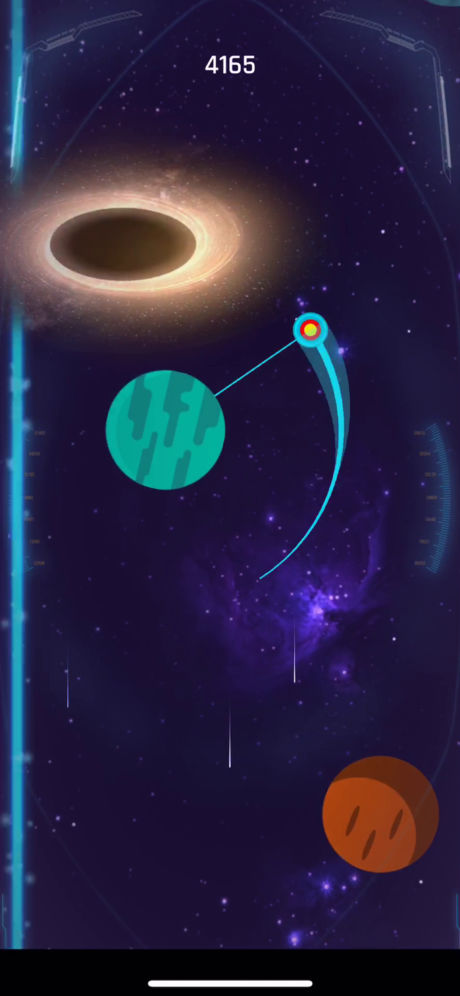 iTunes Description
Race to Survive on Planets.

Space Run: Escape Velocity will take you to an epic cosmic adventure. Start your space-race, collect points, travel through black holes and asteroid belts for a big score. Are you up for an intergalactic mission to reach the ends of the multiverse?

Orbit each planet on your way and collect points for a high score. You will always have an advantage of black holes for bonus points. But beware as Asteroids can appear anytime making your run a bit hard. Dodge and avoid hitting asteroids to get further into the galaxy full of planets.
Forum Thread: Space Run: Escape Velocity (by Totality Corp)
---
Task Attack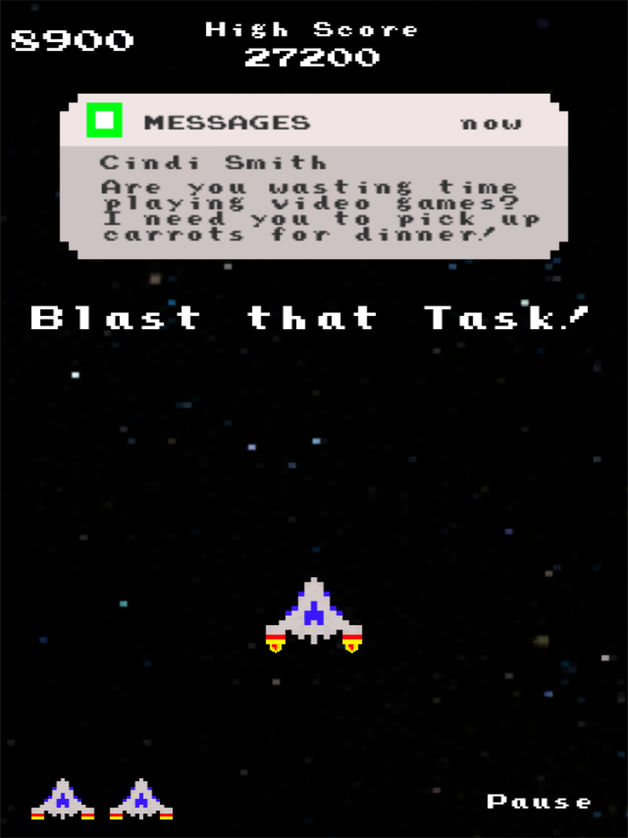 iTunes Description
The #1 anti-productivity app on the App Store!

Task Attack is a humorous, shoot'em up arcade game with a twist. Drawing inspiration from the 80's classics, players first encounter attacking alien invaders, but soon must fend off "real life" interruptions that creep into the game and join the assault. To successfully defend the galaxy, players must defeat trips to the store, car repairs, news alerts, and other annoying distractions. Do you have what it takes to survive a Task Attack?
Forum Thread: Task Attack (by Hot Avocado Games)
---
Theo Space Miner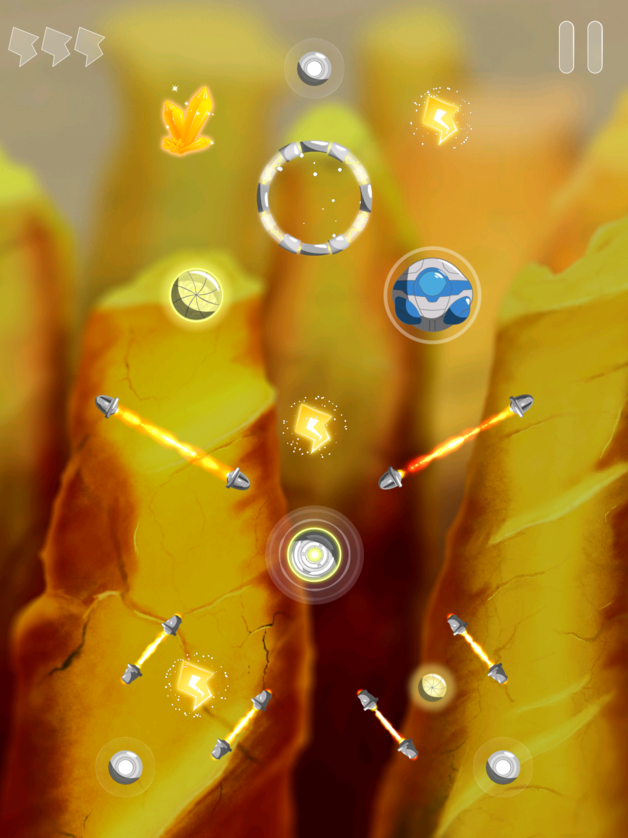 iTunes Description
Experience an amazing adventure with Theo and help him fetch minerals needed by Earth. Face unique and varied obstacles offered by this logic puzzle game based on physics. You can check out the whole first planet for free and see the new mechanics at work.
Forum Thread: Theo Space Miner (by Michal Barszczewski)
---
Think!Think! Monsters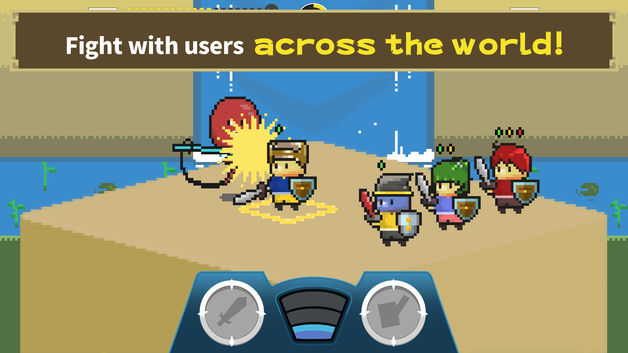 iTunes Description
**** Brain Training meets Monster Hunting in this seamless blend of innovative puzzles and retro gaming ****

Gather your wits, your courage, and your teammates to take on the weird and wonderful world of Think!Think! Monsters!
◆A retro, 8-bit styled role-playing game based on the award-winning educational app "Think!Think!", downloaded in 150 countries by over 500,000 people
◆The race is on!- Solve our brain-training puzzles in time for the power to defeat your enemies!
◆Teamwork is key!- work together with players from all over the world, use your weapons wisely!
◆Defeat them all!- Explore new and exciting worlds and defeat common and rare monsters alike!
◆Level Up!- Upgrade and customise your weapons and appearance with the GOLD you win
Forum Thread: Think!Think! Monsters (by HANAMARU LAB)
---
Treasure Hunter Dungeon Fight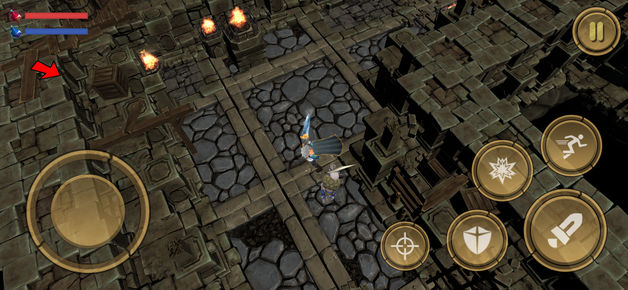 iTunes Description
Treasure Hunter: Dungeon Fight is a top down slasher with tons of levels. You need to explore dangerous dungeons, find pirate treasures and fight with monsters on your way.

Choose a one of three heroes, each of which has a unique martial arts style and magic. A warrior owns a two-handed sword, he is strong enough, but inferior to other heroes in speed and protection. Viking is faster and has a shield for additional protection, as well as it has no equal in fire magic. The barbarian girl uses duggers in combat, she is very fast and will suit those who prefer speed, not strength.
Forum Thread: Treasure Hunter: Dungeon Fight (by Elebah)
---
Vegemob Hunter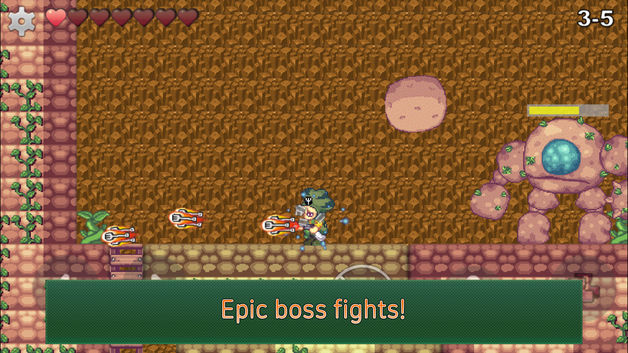 iTunes Description
It is a action shooter game that hunts vegetable monster 'Vegemob'

-20 different stage contents.
-Over 50 full of personality Combat with Vegemob.
-Unique Vegetable Skewers Mini Game.
-You can enjoy it comfortably on your smartphone.
Forum Thread: Vegemob Hunter (by jamisoft)
---
Vista Golf Rivals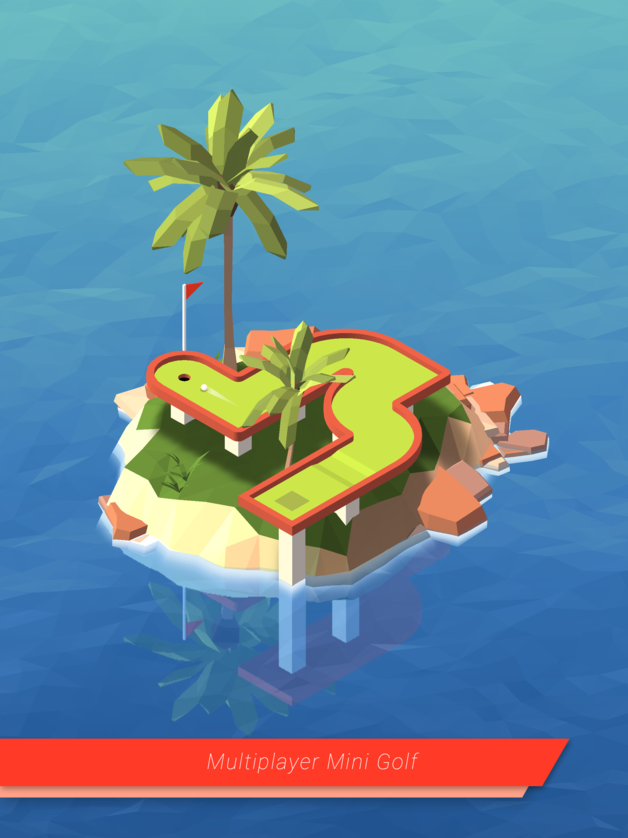 iTunes Description
The elegant mini golf game you know and love, now with competitive multiplayer, beautiful new courses, and Skillz cash competitions. You've had your practice in Vista Golf, now put your skills to the test in Vista Golf Rivals!

• Play 1v1 multiplayer, compete in tournaments, or try to top the leaderboards
• Play for free or compete for real cash* via Skillz
• A new procedurally generated course every match – never play the same hole twice
• Simple, one-handed controls
• Beautiful new environments
Forum Thread: Vista Golf Rivals (by Shallot Games)
---
WhamBam Warriors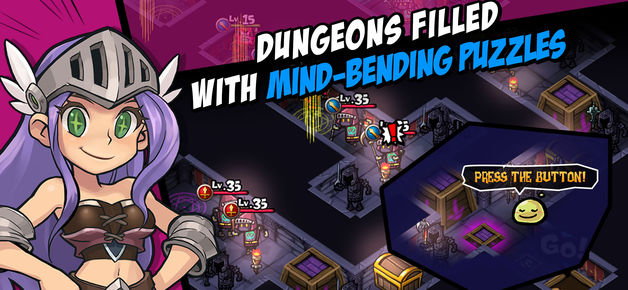 iTunes Description
Collect your warriors and jump into a dungeon adventure!

# The puzzle RPG where every move becomes a brain-tickling strategy
Warrior selection, timing and great placement come together for flawless victory
Use your wits to solve each dungeon puzzle!
Forum Thread: WhamBam Warriors (by LINEKONG KOREA)
---