Welcome to the SwitchArcade Roundup for August 7th, 2018! Here's hoping that everyone had an enjoyable weekend–hopefully doing some gaming, whether Switch or not! Now, it's time to kick off your Tuesday with some new Switch-related gaming news, releases, sales, and more! However, if you've been following the SwitchArcade Roundups since I took over, you know that we have the Game of the Day to check out first, so let's do just that.
Game of the Day
Ittle Dew 2+ ($29.99)
What our Game of the Day does to The Legend of Zelda series is take its original 2D conventions–exploring the overworld, discovering dungeons, solving puzzles and defeating enemies and bosses in said dungeons, acquiring new gear, health and upgrades, and going on an epic adventure–but does so while painfully making you aware of these conventions with its dialog, fourth-wall-breaking humor, and many, many references.
All to its own, Ittle Dew 2+ is a superb Zelda-like that is more akin to the very first Legend of Zelda game on the NES. You can go literally anywhere on the world map right from the start. Sure, there is a suggested order of areas to go to and dungeons to complete (as you might find yourself against enemies who overwhelm you with their strength and your meager amount of health), but you can conquer all seven dungeons in which ever order you like on your way to opening up the doors to the final, eighth dungeon.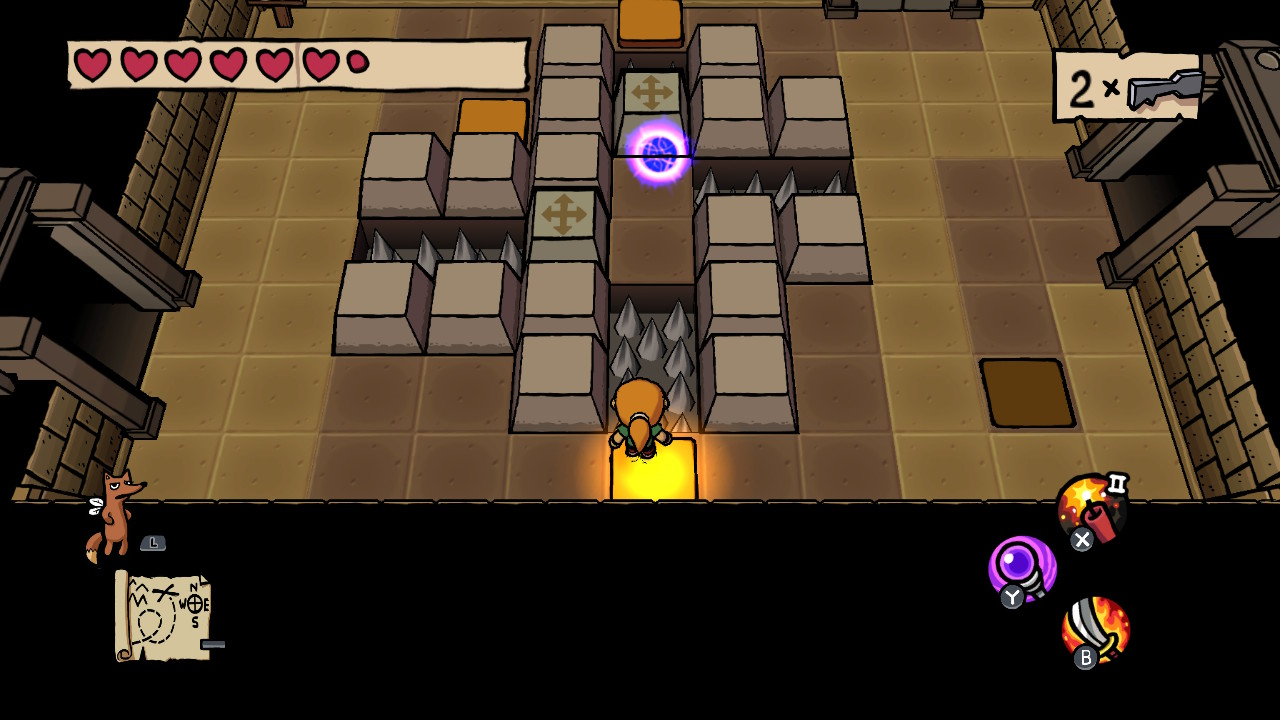 Dungeons aren't the only thing ripe for exploration, combat, and puzzle solving, either. Ittle Dew 2+'s world map is littered with hidden caves and areas. Some are right out in the open, while others require careful examination of the environment, or getting helpful tips to their locations from the locals. These caves house things like health-increasing Crayons, secret shards that unlock bonus dungeons–the most challenging areas in the game–and others hold portals to mysterious lands where a special treasure is housed.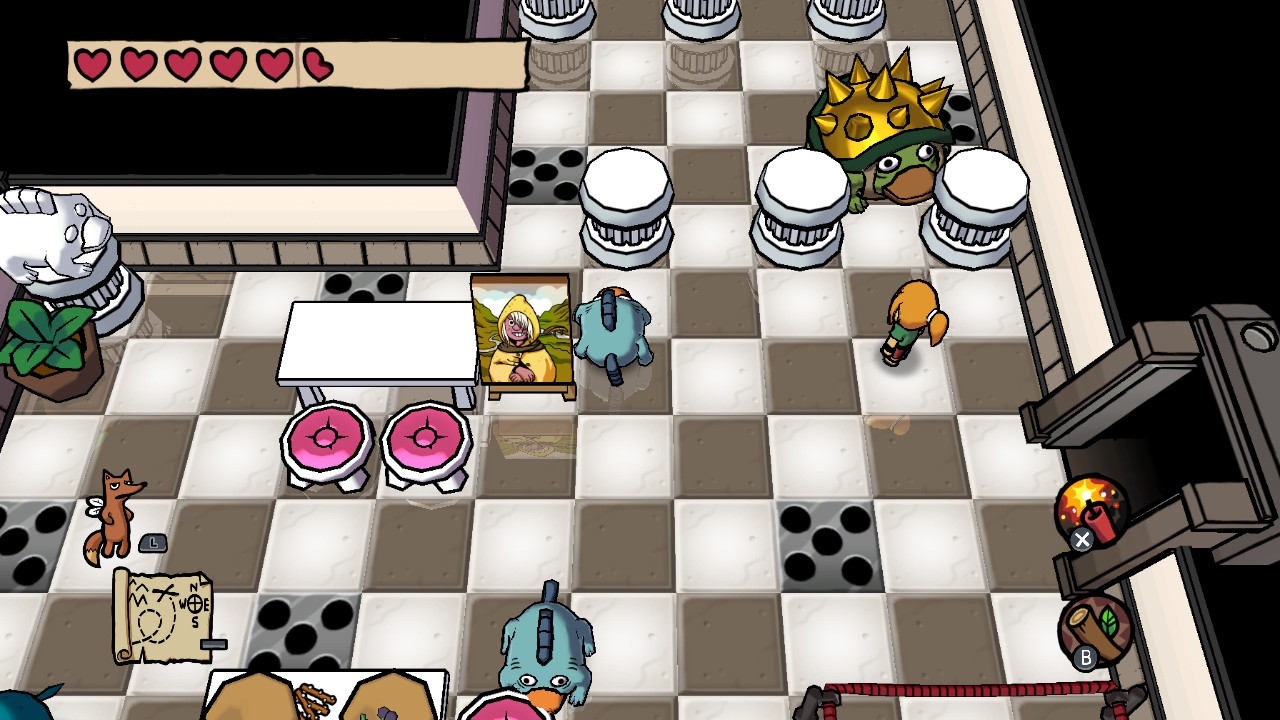 Our heroine in Ittle Dew 2+, the titular Ittle, discovers a handful of unique items to assist her on her journey. Each of the four main items Ittle comes across can be leveled up by finding a second or third incarnation of that item in another dungeon or cave. From Ittle's stick–which can be set on fire to light torches and attack enemies–to Dynamite–which can destroy many a boulder or other destructible object, the tremendous amount of uses in Ittle's repertoire of items is astounding, and discovering creative uses for them to solve puzzles brings many "a-ha" moments. In fact, many of Ittle Dew 2+'s puzzles have multiple solutions to them, so creative item use is highly encouraged.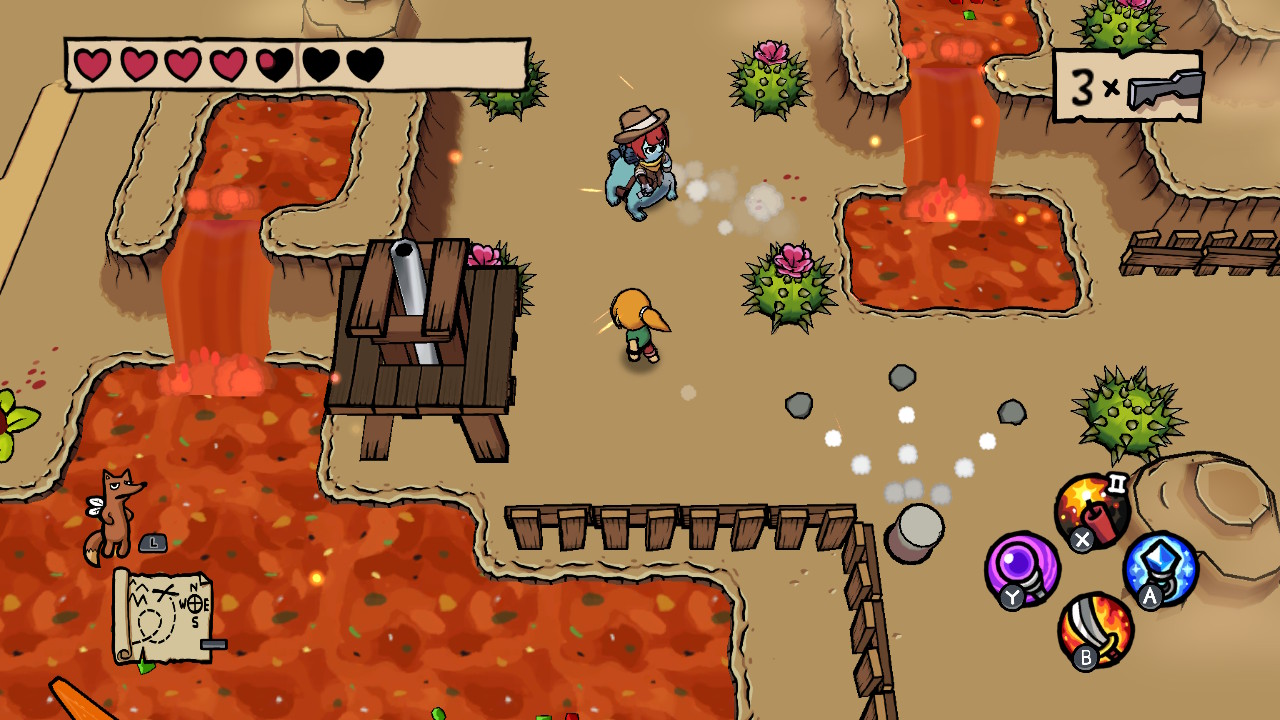 If you're overwhelmed by a certain "other" game resembling The Legend of Zelda–because it IS Zelda with The Legend of Zelda: Breath of the Wild–and prefer a top-down Zelda-like gaming experience, then Ludosity's Ittle Dew 2+ is a fantastic alternative. It's just a damn good game in its own right.
News
Super Smash Bros. Ultimate Direct announced for August 8th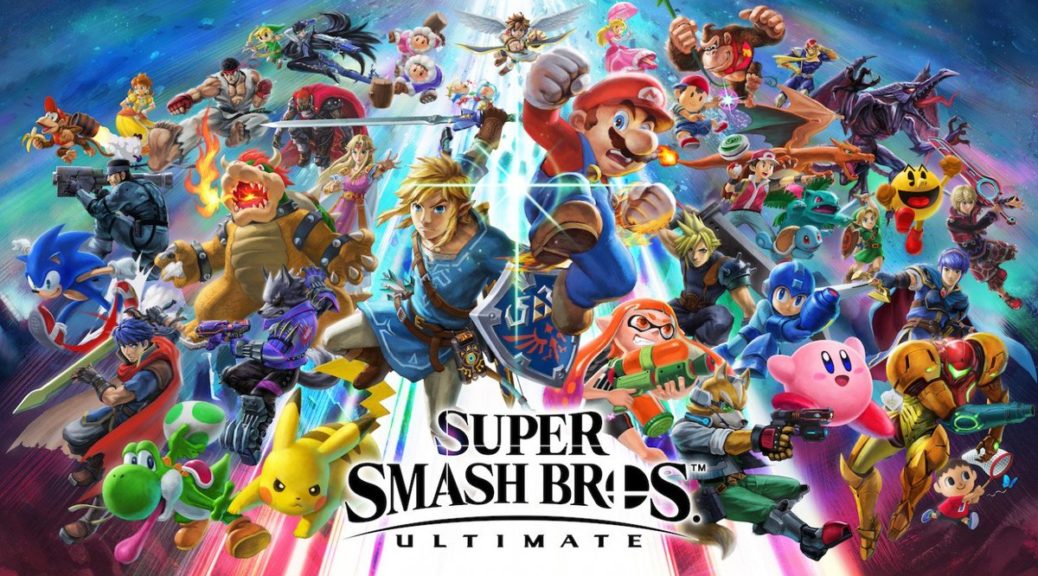 Announced directly at EVO 2018, Nintendo and Masahiro Sakurai will present even more information regarding their upcoming December 7th release, Super Smash Bros. Ultimate. Now, I know what some of you might be thinking: "Didn't we already learn enough about the game during the 500 minutes dedicated to it during E3 2018?!" Well, 1) It was more like 25 minutes in the actual presentation, and 2) I'm sure there will be online details, new modes, and perhaps a new character introduced as well in this latest Nintendo Direct for the game. For those in the Americas, you can check out the Super Smash Bros. Ultimate Direct at Nintendo's official page (among many other places) in just under 40 hours on August 8th at 7:00 a.m. PT and 10:00 a.m. ET.
Is Square Enix hinting at a Bravely series announcement of some kind?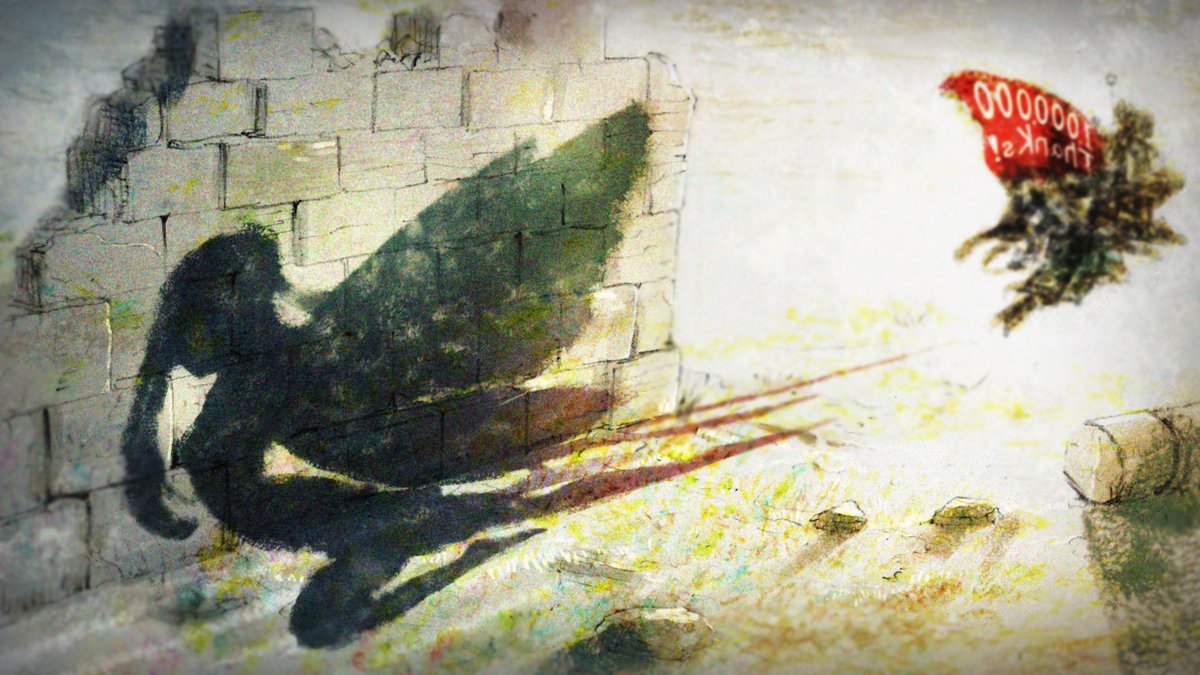 Last week and as posted on the SwitchArcade Roundup, the developers of Octopath Traveler shared news that their game sold over one million units worldwide, a stunning achievement. Something special about the image shared, that some crafty Internet users stumbled upon, was that it was in a similar silhouette as seen on Bravely Default's game cover art. On the official Bravely Default series Twitter account, this was posted reading the following. (Note: The original translation was performed by the folks at Perfectly Nintendo.)
We've already announced it, but…

\Octopath Traveler, 1 million units shipped! /

Thank you!

Now, now…

Please look forward to the next Square-Enix 11 BD game(s) m_ _m
This has resulted in lots of Internet clamoring around Twitter, gaming forums, and news sites. Oh, shoot! It's on TouchArcade now, too! Regardless, do you think this tweet is hinting at some kind of new game announcement, port, or other Bravely series-related goodie, or are folks looking too much into it?
Windjammers throws down on the Switch with an official announcement and Gamescom 2018 appearance
Gaming news outside of EVO 2018 also occurred this past weekend. DotEmu let it be known that Windjammers is coming to the Switch. Furthermore, additional info was given out, including that the game will be at Gamescom 2018 in playable form. The Switch version of Windjammers will have the same features found in the already released PlayStation 4 and PlayStation Vita versions, such as online rankings and Arcade, Infinite, Local Versus, Online Quick Match and Ranked Match modes. You can go Windjammin' when Windjammers arrives on the Switch later this year.
The Broken Sword series returns to a Nintendo platform this September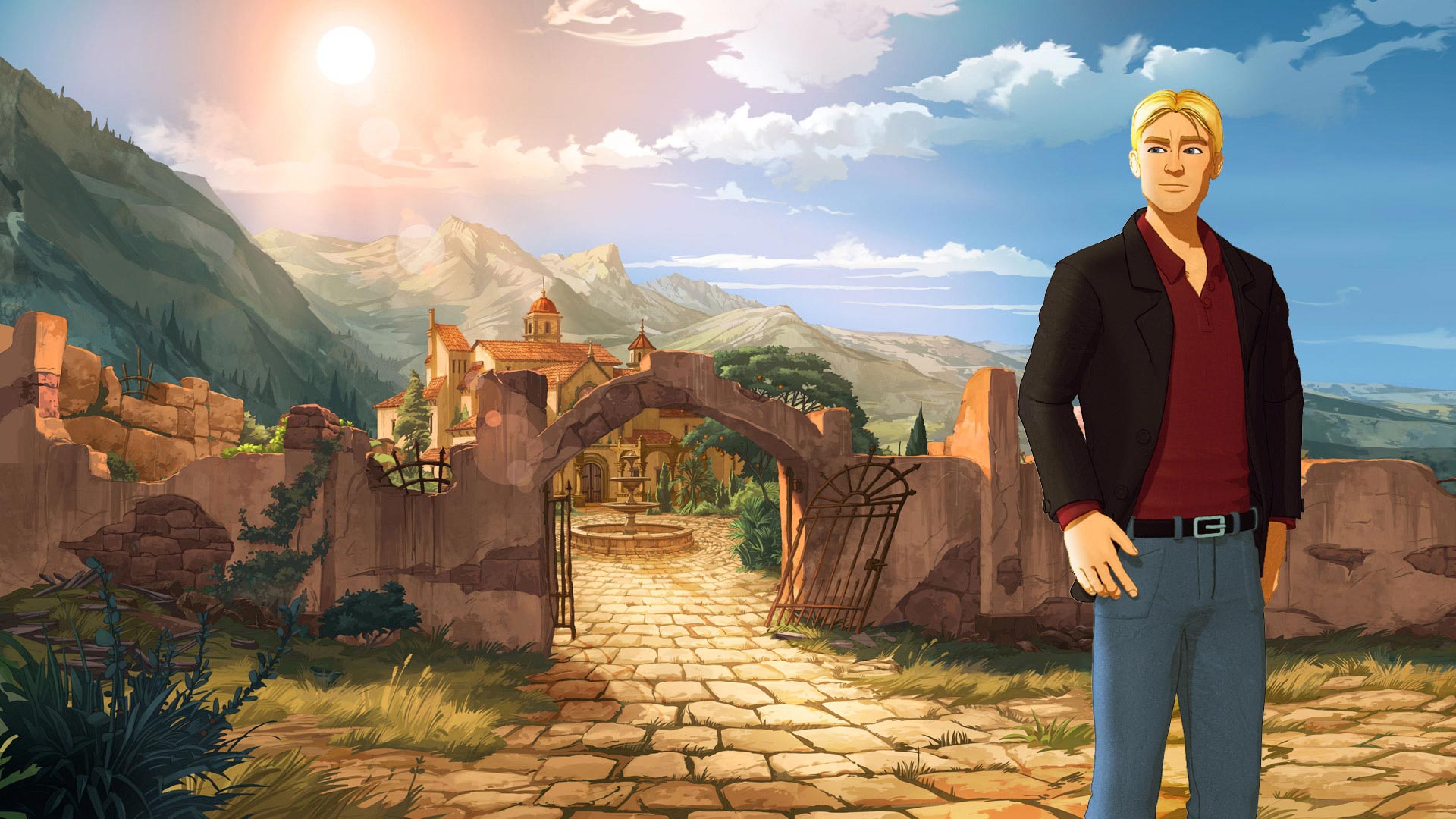 Broken Sword 5 launched first in episodic fashion over five years ago on the PC. Now, the point-and-click adventure (with Switch-centric touch screen and Joy-Con support) will see a full release on Nintendo's console/handheld hybrid. With both episodes of the game included in the package, whether you decide to pick it up physically with the retail version or digitally on the eShop, Broken Sword 5: The Serpent's Curse brings its mysterious world to the Switch on September 21st with a $29.99 price point.
Other Headlines & Game Announcements
Get naughty with Nefarious, releasing later this year
Get blown away by the story of Storm Boy: The Game when it releases on the Switch late this year
Anybody have a light? The text-based adventure A Dark Room is coming to the Nintendo Switch
New Releases
New Releases for August 7th
Dead Cells ($24.99)
Ah, yes. This popular game available on other platforms–including my scalp–is all about dead skin cells, notably of the dandruff variety. I personally use a prescription medication for my dandruff, and it rejuvenates in so many ways–wait. No. That's not right. That's not right at all!
No, Dead Cells here is actually a critically acclaimed game that finally arrives on the Switch today. A mixture of Roguelike and Metroidvania (fittingly combined into "Roguevania" as the developers call it), Dead Cells is a hellishly brutal action-platformer where death is always lurking around and about every corridor and room. Death means starting the game over from the very beginning with only some of your progress intact. If you think you have some brave cells in your body for this type of intense 2D action game, then Dead Cells should definitely be on your "to buy" list, as critics are in love with the Switch version.
Overcooked! 2 ($29.99 eShop; $39.99 retail)
Hey, good lookin'! What'cha got cookin? I'm of course talking to myself here, and my abilities as a master chef. No one can heat up a frozen dinner from the supermarket like I can. If you wish to have more fun with your cooking, then it only makes sense to check out Overcooked! 2 from Team17, the sequel to the extraordinarily well received original game of culinary chaos. Coordinate your cooking efforts with couch cooperative play, local wireless play, or jump online and indulge for a party of up to four players. Which ever way you decide to play Overcooked! 2, you're in for a roaring good time.
Flipping Death ($19.99)
From the makers of Stick It to the Man, Death becomes Penny, the protagonist of Flipping Death. The "flipping" in Flipping Death refers to the ability for Penny to flip from one world, the land of the living, to the other, the land of the dead. A game of puzzles and platforming, Flipping Death seems like it will deliver hours of flippin' fun.
Other New Releases
New Releases for August 6th
Loot Monkey: Bling Palace ($7.00)
Wario isn't the only one in town yearning for loot and treasure within the past week. No, there's also Tackorama's Dougie of Loot Monkey: Bling Palace. Billed as the developers as a "thinking person's platformer", you control Dougie as you make your way through the eponymous palace searching for loot and dodging enemies and… piles of vomit. …Yeah. A "thinking person's platformer" indeed, Loot Monkey: Bling Palace is out now as the sole new release on the eShop on Monday.
Sales
New Games on Sale
Skies of Fury DX ($14.99 from $19.99 until August 19)
Smoke and Sacrifice ($16.74 from $24.99 until August 20)
Sales Ending Today
Castle of Heart ($13.49 from $14.99 until August 7)
Disco Dodgeball – REMIX ($10.49 from $14.99 until August 7)
Sales Ending on Wednesday, August 8th
forma.8 ($4.99 from $9.99 until August 8)
Lode Runner Legacy ($9.59 from $11.99 until August 8)
Mom Hid My Game! ($3.49 from $4.99 until August 8)
Never Stop ($4.24 from $4.99 until August 8)
Street Fighter 30th Anniversary Collection ($29.99 from $39.99 until August 8)
Parting is such sweet sorrow, but at least it gives both the readers and the writer of the SwitchArcade Roundup some time to play some games and relax! Speaking of which, keep your Joy-Cons charged and your Switches loaded with great games!