Earlier this year we got a super extensive hands-on preview of Artifact, Valve's upcoming collectable card game that's going to be launched on Mac, PC, Linux, Android and iOS. They just announced that thge game is going to be playable at PAX West, which runs from August 31st to September 3rd in Valve's home state of Washington. They're even doing a bit of a competition to win Artifact swag and other stuff.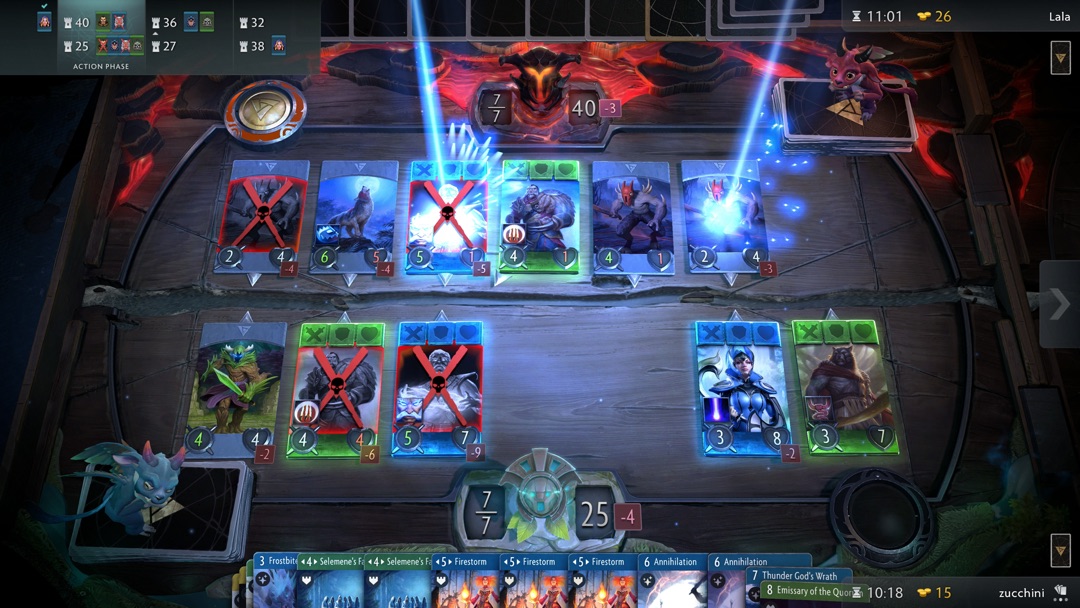 More interesting, Artifact is going to launch on November 28th on Mac, PC, and Linux for $19.99 with an iOS and Android release to follow in 2019. 280 cards are shipping with the game, and players will be able to buy and sell those cards on the Steam Community Marketplace, potentially creating a fascinating external economy that all other digital CCG's are missing.
We're going to be at PAX, and will be doing another hands-on with the game, so definitely stay tuned to that.