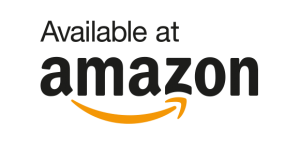 One of the best ways you can support TouchArcade is by doing your Amazon shopping through a TouchArcade affiliate link. We've set up the easy to remember toucharcade.com/amazon too if you want to type that in or bookmark it. We get a small percentage of anything you buy through any of these links, which otherwise would just go to financing Jeff Bezos's reusable piñatas or whatever else he's up to now, and it goes a long way to supporting the site at no additional cost to you. These Amazon Items of the Day articles are all products we have used ourselves, and feel are things that the TouchArcade audience might be interested in!
---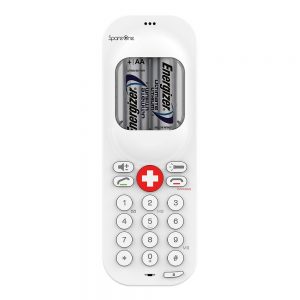 This vaguely crosses into PSA territory, but did you know in the USA that any cell phone that can connect to a cellular network can call 911 for emergencies without having any kind of cellular plan attached to it? While you can use any ol' cell phone as a backup, I'm super partial to the SpareOne Emergency Cell Phone, which I keep in the glove box of my car and have gifted this to many different family members to do the same. There's so much I like about this phone I don't know where to start. Sure, you can totally just throw an old iPhone in your glove box, but then you need to worry about whether or not the battery inside of it is still good, has a charge, or whatever else. The SpareOne runs on two AA's, and comes with two Energizer Lithium batteries which are far and away the best battery for long-term storage.
Also, if you're using an old iPhone as your backup, it does a lot of stuff that you honestly just really don't need as the only time you'd be using your spare phone with no SIM or associated cellular plan is in a serious sh*t hit the fan situation. All the SpareOne does is turn on, connect to the AT&T network, and let you call 911. In an era of ultra complicated smartphones with software updates and all sorts of other jazz, I really appreciate the simplicity. This is kinda sorta exploiting a "loophole" of sorts in that any phone that can connect to a cellular network must be able to call 911 using that network without any kind of plan.
There was a time where you could spend $25 a year you can subscribe to AT&T's MySpareOne service which gives you a super limited amount of talk time to call other non-911 numbers and some sort of GPS beacon locator functionality. This not only seems to not exist anymore, but also felt like overkill, particularly when you consider the $9.95 price of the phone, but, hey, you do you. These phones are so cheap because they completely bombed at retail. They originally sold for $59.99, which was a tall ask for a device that's likely only going to be used in rare emergencies. Understandably, this subscription service is to blame for the majority of the negative reviews of the device.
Target and other retailers eventually put the SpareOne on a fire sale clearance, Amazon resellers bought them up, and now they're available to buy for ten bucks. Personally, I think it's worth the peace of mind to roll with something like this in your car, as if you ever leave your house, forget your phone, and get in an accident or something and need to call for help- It could be the best $9.95 you ever spent if you need to call 911 and don't have another phone nearby to do it.
Also, seemingly no one knows about these phones, so you could look like a real safety wizard buying one for your grandma or similar elderly family member.
---
Thanks for checking out today's Amazon Item of the Day, and as mentioned before, even if you're not interested in this particular product, buying things from Amazon by first visiting toucharcade.com/amazon is immensely helpful in supporting the site at no additional cost to you. If you want to take things a step further, you can check out our Patreon, but either way we just appreciate you sticking with us and continuing to both visit and contribute to the TouchArcade community over the years! If you've got a product you're interested in seeing featured in an Amazon Item of the Day, don't hesitate to reach out. The best way to get in contact with us is via email at [email protected] and be sure to include "Amazon Item of the Day" in the subject.