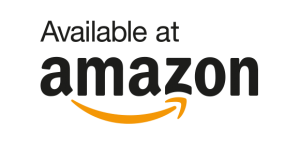 One of the best ways you can support TouchArcade is by doing your Amazon shopping through a TouchArcade affiliate link. We've set up the easy to remember toucharcade.com/amazon too if you want to type that in or bookmark it. We get a small percentage of anything you buy through any of these links, which otherwise would just go to financing Jeff Bezos's Dippin' Dots R&D or whatever else he's up to now, and it goes a long way to supporting the site at no additional cost to you. These Amazon Items of the Day articles are all products we have used ourselves, and feel are things that the TouchArcade audience might be interested in!
---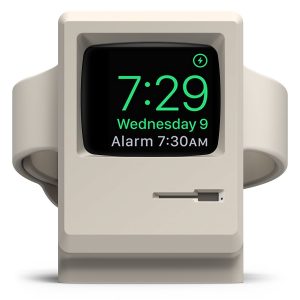 I've been pretty wishy washy on Apple Watch charger stands, as most of them seem weirdly expensive and honestly don't provide a ton of functionality that your normal Apple Watch charging cable doesn't also provide. That is, until I discovered the Elago W3 Vintage Mac Apple Watch Charging Stand. Like most (all?) other Apple Watch charging stands, you take your Apple Watch charging cable and snake it up inside of the stand so that when you slide your Apple Watch into it, you're really just sliding it up against the original charger. The difference here is look at how friggin' cute that thing is.
When you plop your Apple Watch in the charger at night, it looks like a Classic Mac! The novelty is seriously sky high, as everyone who sees this thing at my house asks where I got it. It also comes in a black version but I'm not sure why you wouldn't just go with the Classic O.G. White model. There's really nothing to it, it's just a piece of rubber-y plastic, but, come on, it looks like a Classic Mac!
Yes, you're paying $9.99 for the sheer novelty of this all, but, come on, you've probably spent more money on dumber things. I know I have, and those dumber things aren't this cute. JUST LOOK AT IT!
---
Thanks for checking out today's Amazon Item of the Day, and as mentioned before, even if you're not interested in this particular product, buying things from Amazon by first visiting toucharcade.com/amazon is immensely helpful in supporting the site at no additional cost to you. If you want to take things a step further, you can check out our Patreon, but either way we just appreciate you sticking with us and continuing to both visit and contribute to the TouchArcade community over the years! If you've got a product you're interested in seeing featured in an Amazon Item of the Day, don't hesitate to reach out. The best way to get in contact with us is via email at [email protected] and be sure to include "Amazon Item of the Day" in the subject.