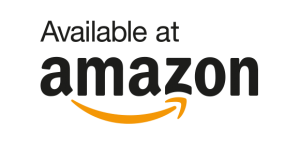 One of the best ways you can support TouchArcade is by doing your Amazon shopping through a TouchArcade affiliate link. We've set up the easy to remember toucharcade.com/amazon too if you want to type that in or bookmark it. We get a small percentage of anything you buy through any of these links, which otherwise would just go to financing Jeff Bezos's cyborg crime fighters or whatever else he's up to now, and it goes a long way to supporting the site at no additional cost to you. These Amazon Items of the Day articles are all products we have used ourselves, and feel are things that the TouchArcade audience might be interested in!
---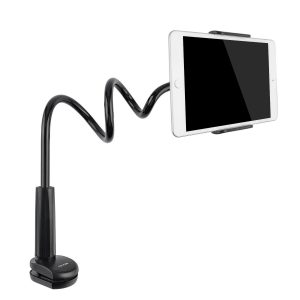 I originally bought the Tryone Gooseneck Tablet Stand for a weirdly specific purpose: To play the Nintendo Switch while I exercised on my elliptical machine. I've got a junky hand-me-down elliptical I got for free that I use every day, which is fine for exercising but the thing was made before exercise equipment manufacturers started considering people might use tablets or similar devices while exercising. My plan was to use a stand like this to hold the tablet portion of the Nintendo Switch while I played with a JoyCon in each hand. Surprisingly, it ended up working way better than I expected, so much so that I bought a second one for watching movies in bed on my iPad, but it's also sized to work with the iPhone too.
You more or less screw down the base of the Tryone Gooseneck Tablet Stand anywhere that's strong enough to support the weight of your device, then squeeze the actual device itself inside of the springy clamps on the other end. The gooseneck in between lets you bend the stand in any orientation, which is really far more handy than you'd think. I ended up giving one of these to a friend as a gift who uses an iPad in the kitchen often, and they just clamp it to the underside of their cabinets.
At $17.99 the Tryone Gooseneck Tablet Stand is a great value, as it's really wild just how many different ways something like this can be useful- Particularly considering how universal it is, being able to hold so many things. The Amazon reviews are overwhelmingly positive, with many folks coming up with crazy ways to use this stand to lay and watch or play something, with loads of people describing it as the "ultimate in laziness." I call it the ultimate is convenience!
---
Thanks for checking out today's Amazon Item of the Day, and as mentioned before, even if you're not interested in this particular product, buying things from Amazon by first visiting toucharcade.com/amazon is immensely helpful in supporting the site at no additional cost to you. If you want to take things a step further, you can check out our Patreon, but either way we just appreciate you sticking with us and continuing to both visit and contribute to the TouchArcade community over the years! If you've got a product you're interested in seeing featured in an Amazon Item of the Day, don't hesitate to reach out. The best way to get in contact with us is via email at [email protected] and be sure to include "Amazon Item of the Day" in the subject.