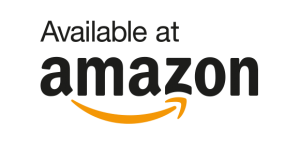 One of the best ways you can support TouchArcade is by doing your Amazon shopping through a TouchArcade affiliate link. We've set up the easy to remember toucharcade.com/amazon too if you want to type that in or bookmark it. We get a small percentage of anything you buy through any of these links, which otherwise would just go to financing Jeff Bezos's next-generation Pop Rocks or whatever else he's up to now, and it goes a long way to supporting the site at no additional cost to you. These Amazon Items of the Day articles are all products we have used ourselves, and feel are things that the TouchArcade audience might be interested in!
---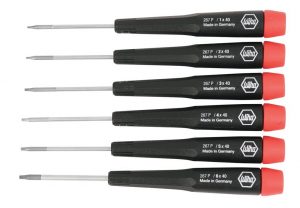 For as many cool things as Apple does, they sure do a lot of dumb things which you could look at as vaguely anti-consumer… Like how they've switched over most (all?) of the screws they use to these redonkulous pentalobe screws that require special screwdrivers. Our favorite set that comes with all the common sizes to fix Apple products is the Wiha Precision Pentalobe Screwdriver Set, which is a little on the expensive side at $34.98 as of this writing, but when it comes to tools, you really get what you pay for. I can't even tell you guys how many super crappy precision screwdriver sets I've used that just end up stripping screws as they're made with trash-tier metal. These are made of CRM72 premium tool steel, which will go a long way in not ruining your screws or the screwdrivers themselves.
The Wiha Precision Pentalobe Screwdriver Set cxomes with a 1PL, 2PL, 3PL, 4PL, 5PL and 6PL pentalobe screwdriver which is what you need to get into iPhones and MacBooks, but what actually lead me to buy these screwdrivers in the first place was tightening the ultra-tiny pentalobe screws of my leather Apple Watch band. They had somehow wiggled loose, the band broke, and thanks to Apple using weird-ass screws, I had to spend $35 to screw it back in. Truly an amazing future we're living in!
Anyway, Apple has doubled down pretty hard on using these pentalobe screws, so the Wiha Precision Pentalobe Screwdriver Set seems like a fairly future-proof purchase and a good addition to your existing toolkit if you've got a lot of Apple devices laying around. Definitely don't cheap out on things like these, as when it comes to tools, I'm a huge believer of buy once cry once. You'll end up spending more money re-buying crappy tools and replacing screws you stripped using them.
---
Thanks for checking out today's Amazon Item of the Day, and as mentioned before, even if you're not interested in this particular product, buying things from Amazon by first visiting toucharcade.com/amazon is immensely helpful in supporting the site at no additional cost to you. If you want to take things a step further, you can check out our Patreon, but either way we just appreciate you sticking with us and continuing to both visit and contribute to the TouchArcade community over the years! If you've got a product you're interested in seeing featured in an Amazon Item of the Day, don't hesitate to reach out. The best way to get in contact with us is via email at [email protected] and be sure to include "Amazon Item of the Day" in the subject.