Each and every day new mobile games are hitting the App Store, and so each week we put together a big old list of all the best new releases of the past seven days. Back in the day the App Store would showcase the same games for a week, and then refresh those features each Thursday. Because of that developers got into the habit of releasing their games throughout Wednesday or very early Thursday in order to hopefully get one of those coveted features spots. Nowadays the App Store refreshes constantly, so the need for everyone to release all on the same day has diminished. Still, we've kept our weekly Wednesday night format as for years that's the time people knew to check TouchArcade for the list of new games. And so without further ado please check out the full list of this week's new games below, and let us know in the comments section which games you'll be picking up!
---
Amethlion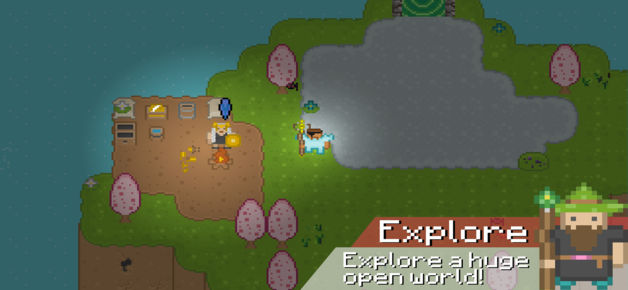 iTunes Description
Explore, craft and survive as you discover ancient secrets in this open world, action packed RPG adventure!

An accidental discovery will leave you searching for clues, exploring forgotten places and unravelling the mysteries of a lost race all while fighting to survive.
Forum Thread: Amethlion (by Dynamic Zero)
---
Asphalt 9: Legends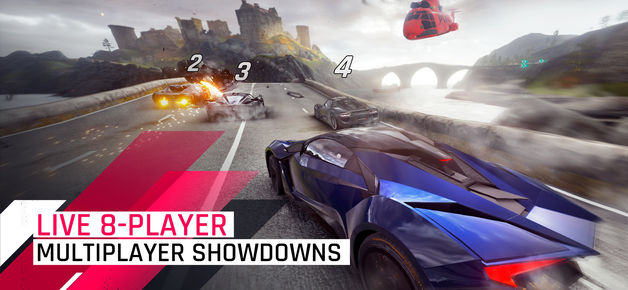 iTunes Description
Take on the world's most fearless drivers and become the next Asphalt Legend – from the creators of Asphalt 8: Airborne.

Asphalt 9: Legends features an extensive roster of real hypercars from renowned manufacturers such as Ferrari, Porsche, Lamborghini and W Motors. Pick your dream ride and race across spectacular locations around the world. Leave your limits in the dust and become a Legend of the Track!
Forum Thread: Asphalt 9: Legends (by Gameloft)
---
BattleSquared
iTunes Description
BattleSquared is a fun turn-based pass and play game that relies heavily on both strategy and luck. Your objective is to eliminate the entirety of your opponents forces by finding items throughout the map and utilizing them against your opponent while simultaneously avoiding environmental roadblocks.

Dodge strafing runs, mortar shells, and enemy gunfire all while trying to hunt down weapons and armor to defeat your opponent!
Forum Thread: BattleSquared (By Austin Boren)
---
Dive Inside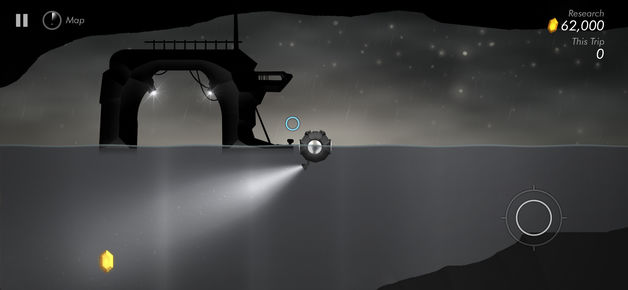 iTunes Description
Ever wanted to dive into the sea? Dive Inside – Treasures of the Night Sea is best for you! Cruise through the depths of the sea surface, explore its nature and try on the role of a treasure hunter who agreed to a dangerous mission to find a mysterious object.

The Night Sea is a mysterious secret place in the Pacific Ocean. The official status says it's a sea legend hyped up by journalists. In fact, hundreds of planes have disappeared here and a lot of shipwrecks happened. Command your submarine, customize and upgrade it, and
explore the mysterious waters. Be careful with Monsieur X, reveal his goals and your reward will be all the gold hidden in the Night Sea.
Forum Thread: Dive Inside – The Night Sea (by YOGAMEN)
---
Food Fantasy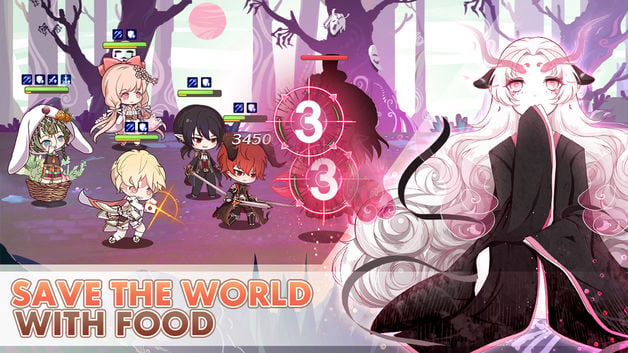 iTunes Description
Food Fantasy is a "Food Personified" RPG adventure management game. Inspired by hundreds of recipes from around the world, a group of world renowned artists and voice actors have brought food to life. Giving them unique personalities, stories, looks and designs. In game, you'll be able to engage in combat with your Food Souls, collect ingredients, develop recipes and create your very own world-class restaurant!
Forum Thread: Food Fantasy (by ELEX Wireless)
---
Hello Neighbor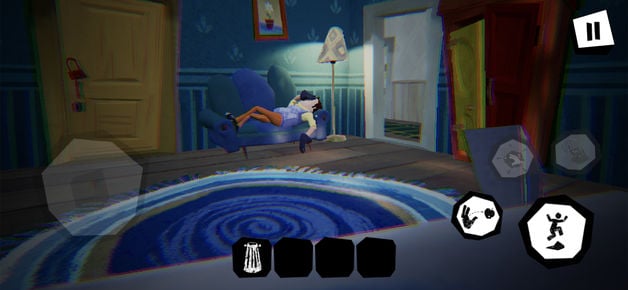 iTunes Description
Hello Neighbor is a stealth horror game about sneaking into your neighbor's house to figure out what horrible secrets he's hiding in the basement. You play against an advanced AI that learns from your every move. Really enjoying climbing through that backyard window? Expect a bear trap there. Sneaking through the front door? There'll be cameras there soon. Trying to escape? The Neighbor will find a shortcut and catch you.
Forum Thread: Hello Neighbor (by tinyBuild LLC)
---
Hidden my game by mom 3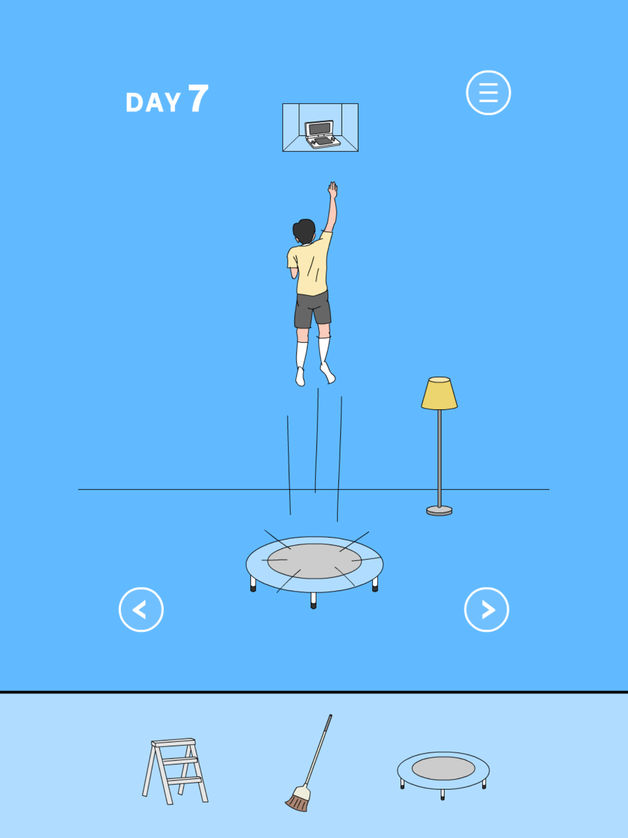 iTunes Description
It's gone! It's gone!
My game is lost again! Mom hid my game!

Can you find the three hidden games?
A casual yet surreal escape game.

A new new feature "Collection Mom" has been added to further pump up the fun!
Forum Thread: Hidden my game by mom 3 (by hap Inc.)
---
holedown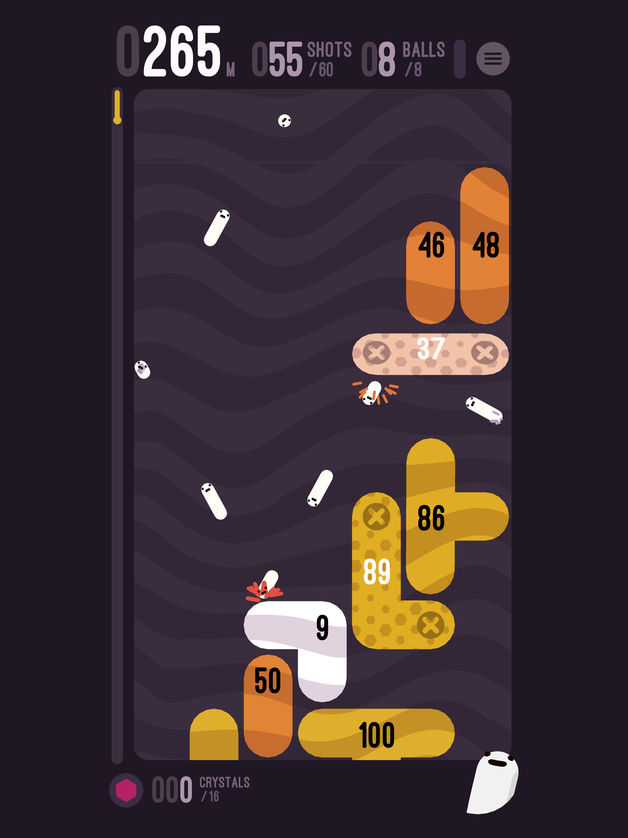 iTunes Description
Dig deep underground by shooting balls and breaking blocks, traversing your way to the planet cores. With limited shots per round and some blocks fixed firmly to the wall, thoughtfully strategize and aim for maximum impact. Knock down as many blocks as possible while collecting crystals for upgrades and getting deeper beneath the surface.
Choose your ideal upgrades such as more starting balls, more shots per round, or storing more crystals, based on your play style and overall strategy. Work your way into the procedurally generated planets with a delightful spectacle of bouncing as you get closer to the planet's core.
Forum Thread: holedown (by grapefrukt)
---
The Horus Heresy: Legions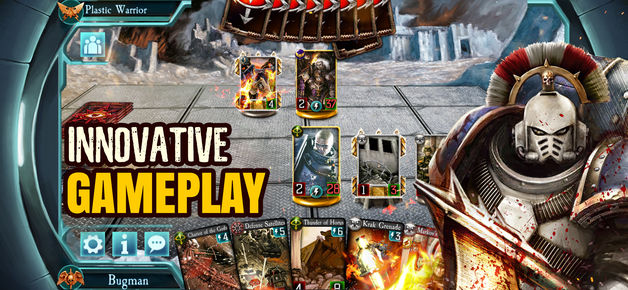 iTunes Description
It's Space Marine versus Space Marine in The Horus Heresy: Legions, a new strategy card game (TCG) where your actions and card battles change the game.

Choose your Legion, collect cards and build a deck of Space Marines aided by Mechanicum, Imperial Army or Chaos to rule the galaxy. Join a guild, discuss card strategy and decks, and fight in PvP Arena card battles. Choose a side in epic Faction Wars to influence which new cards, cosmetics and Legions are added to the game. Enter The Horus Heresy, one of the richest settings in the Warhammer 40,000 universe by Games Workshop, for the first time as an online TCG card game.
Forum Thread: The Horus Heresy: Legions (by Everguild)
---
Isle of Skye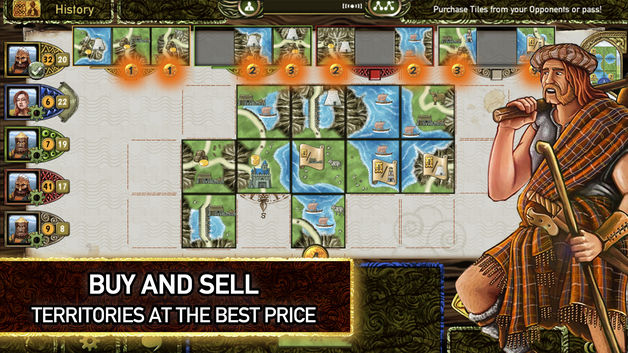 iTunes Description
Five clans are fighting to rule over the Isle of Skye. Only the chieftain who develops the best clan territory and trades wisely will be king!

When leaving your castle, build up the Isle of Skye by adding green hills, perfect beaches and mountain ranges. Raise livestock, produce precious whisky, build forts and ships… Expand your territory tile by tile, pay to keep hold of your tiles or sell them to an opponent for the price you've set… Tile price setting, purchases, sales, and structures are the key to becoming the ruler of the Isle of Skye!

Every game is different and will see you developing different strategies and tactics! With changeability and easy to learn rules, Isle of Skye is the perfect game for all types of players.
Forum Thread: Isle of Skye (by Asmodee Digital)
---
Man-Eating Plant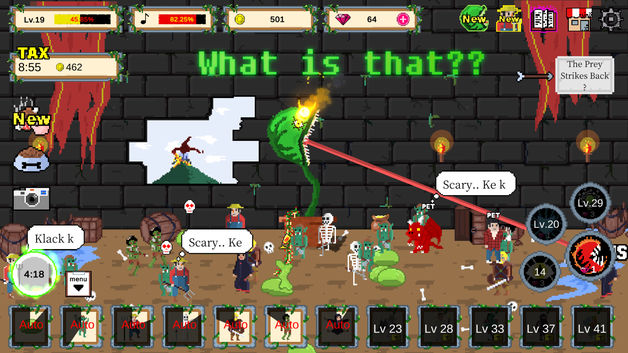 iTunes Description
Be the master of the dungeon and feed the warriors to the monster plant! (It is far from your usual bug eating plant)

The player's character is the master of a dungeon in a far-flung corner of nowhere. For him having to fend off the warriors who keep coming over to thieve items and treasures is a real pain.
One day, he gets himself a little plant in order to help him relax. However, as the plant grows our guy starts to get the feeling that he got more than what he bargained for.
Forum Thread: Man-Eating Plant (by CaffeineMonster)
---
MapleStory M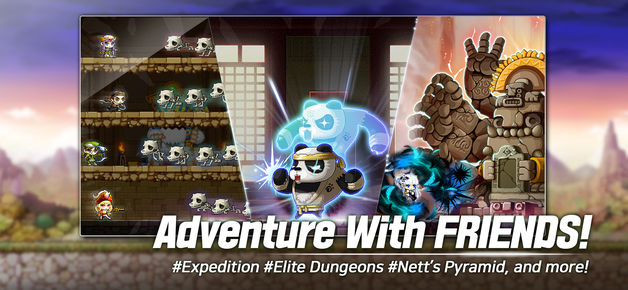 iTunes Description
The highly anticipated MapleStory M is here and the hype is real! MapleStory M brings the nostalgic world of MapleStory to your mobile device, and delivers an authentic MMORPG experience that you can enjoy whenever and wherever you want, right in the palm of your hand.

Play as the classic MapleStory Explorers that you know and love: Dark Knight, Bow Master, Night Lord, Bishop, and Corsair! Compete with friends to level up and become the first to achieve the 4th job just like the good old days! Recruit the best players for your guild and defeat epic bosses together!
Forum Thread: MapleStory M (by NEXON Company)
---
Meat Cannon Golf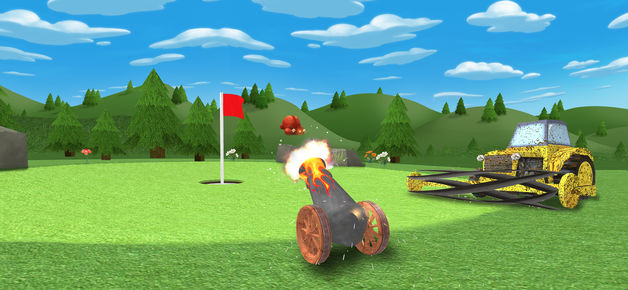 iTunes Description
When was the last time you fired a cooked turkey out of a cannon on the golf course? Never? How 'bout a fish or a meatball? Hmm, steak perhaps? Alright ribs then? If you answered no, you haven't played golf like it was intended….a delicious mashup of meat, cannons and golf!

Fire your meats & time your shots with a good trajectory, power and spin while you watch out for birds, blades, axes, blockers, tractors, mowers, and more!

Extra fun with friends! Play same-screen, turn-based multiplayer with up to four players!
Forum Thread: Meat Cannon Golf (by Moe Bull Corporation)
---
Mind Cards.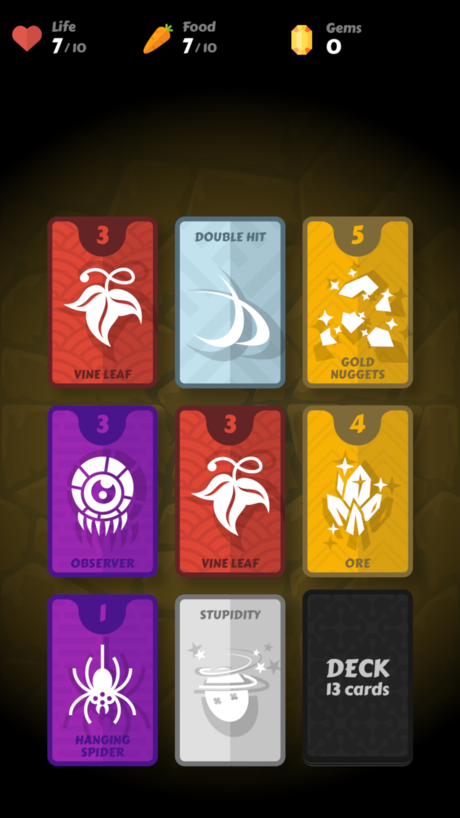 iTunes Description
Mind Cards is a strategic card game in which you must survive by defeating a deck with multiple cards, good or bad, while collecting as many gems as possible. At each game, the deck is randomly generated: monsters, gems, heal, food and skills are many cards you will play to survive… or die.

Use the gems you have collected to unlock new skill cards, from a list of 46 available cards, and improve your chances of winning.

Complete quests to win more gems and always discover new cards. Be careful however, the difficulty will be there and the progress can sometimes be perilous…
Forum Thread: Mind Cards. (by Christophe Coyard)
---
Mini Matchday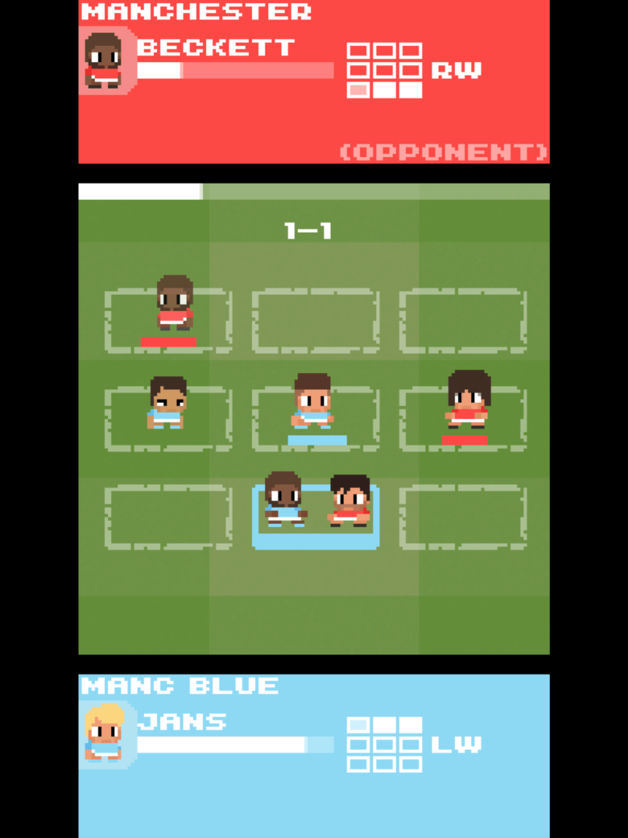 iTunes Description
Tired of simple soccer games with no tactical strategy, but too busy for complex sims? You've found your new favorite!

mini matchday features fast-paced soccer gameplay combining intuitive arcade action with tactical decision making!

Deploy your players to control the field and create chances, while denying your opponent the opportunity to do the same! Understand your team's strengths and exploit each opponent's weaknesses!
Forum Thread: mini matchday (by Christopher Dixon)
---
Nishan Shaman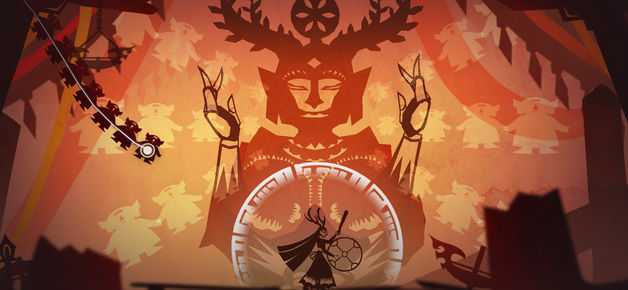 iTunes Description
The Legend of Nishan Shaman is a traditional tale passed down by Northeastern Chinese minority tribes for thousands of years. The tale is about how a female shaman named Nishan saved the soul of a young boy from evil.

Players will control Nishan and go on a magical adventure through different realms, defeating evil by beating on her shaman drum.

It is a casual story-driven rhythm game, as well as a serious game that aims to pass on the culture of Chinese minority tribes.
Forum Thread: Nishan Shaman (by Tencent Mobile)
---
Numbala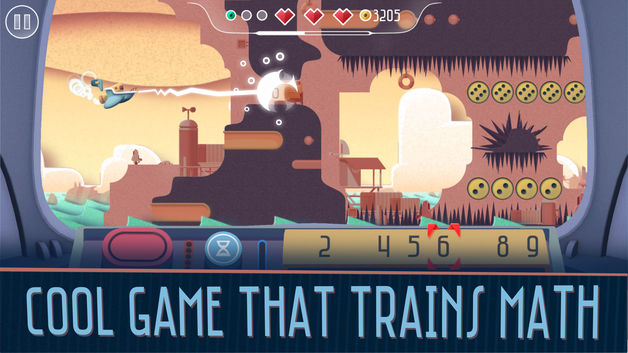 iTunes Description
Numbala takes you on an adventure to save your dog friend while chasing the mysterious space whale in this beautiful, award-winning space shooter. Learning maths should be fun. It is the game that can give your child an edge at school!

Numbala is more than a game for children. It is a cognitive training designed to teach kids mathematics. As we first learn about numbers, our minds create the so-called mental numeric axis. It is the way the human mind arranges numbers in space in relation to each other.

It is the basis of all mathematics further on and… it can be trained! As you move your finger on the control panel in Numbala, your mind creates a connection between a number and its position in space. Thus, your ability to add and subtract numbers is being improved without you even noticing the process.
Forum Thread: Numbala (by Neurodio)
---
The Nun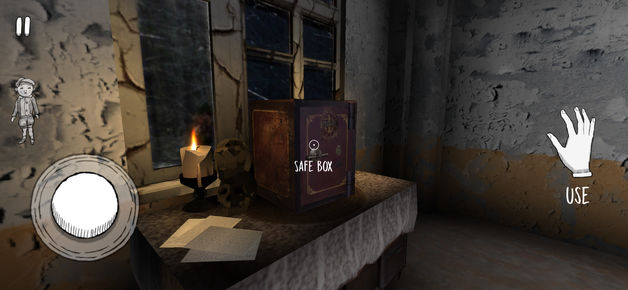 iTunes Description
The nun hears everything. Be cautious not to attract his attention or make noise to attract it.
Hide to go unnoticed.
Discover the way to leave school solving puzzles
Play in Spanish or English. More languages coming soon.
Large school to explore.

If you want to have a scary time, play 'The nun' now and try to escape from the demon school. The scares are insured.
Forum Thread: The Nun (by Etorki Games)
---
Off The Road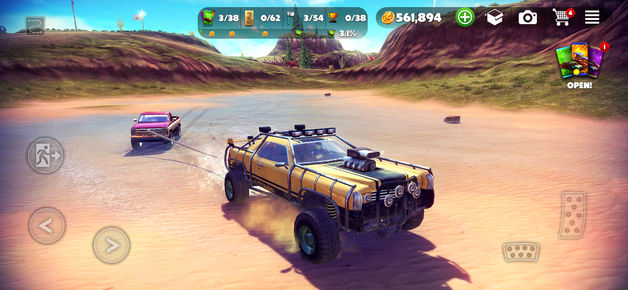 iTunes Description
The new open world off-road driving simulator is here! It's time to get Off The Road!

Drive your rig on the hills of your own open world, get into a boat and explore islands, pick a helicopter and fly freely to the top of the mountains or just walk around if you need a peaceful hike it's up to you.

Beat challenges to earn money and upgrade your car. Make it stronger, faster, look more awesome!
Earn experience points to level up and get cool rewards.
Forum Thread: Off The Road (by Dogbyte Games Kft.)
---
Pluck It: Hairs and Emotions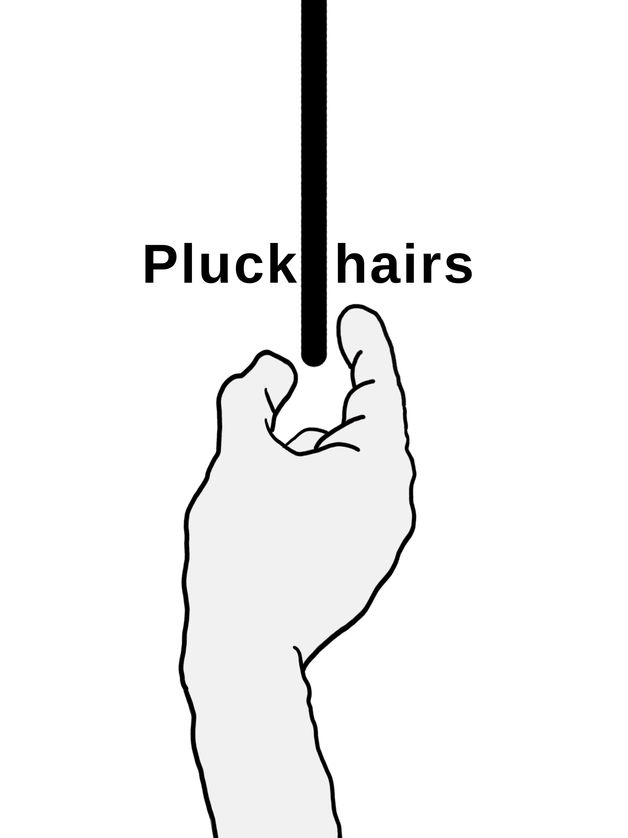 iTunes Description
Pluck It is a game about going through a weird journey of hair plucking. In this journey, you will experience all kinds of emotions as you pluck hairs. Do you remember when was the last time your felt these emotions?

Some hairs are more moody and you will need to use your creativity and imagination to pluck them. Can you calm down a hair on fire? Can you stop the hair from crying?
Forum Thread: Pluck It: hairs and emotions (by Feeling Game Company)
---
Round Space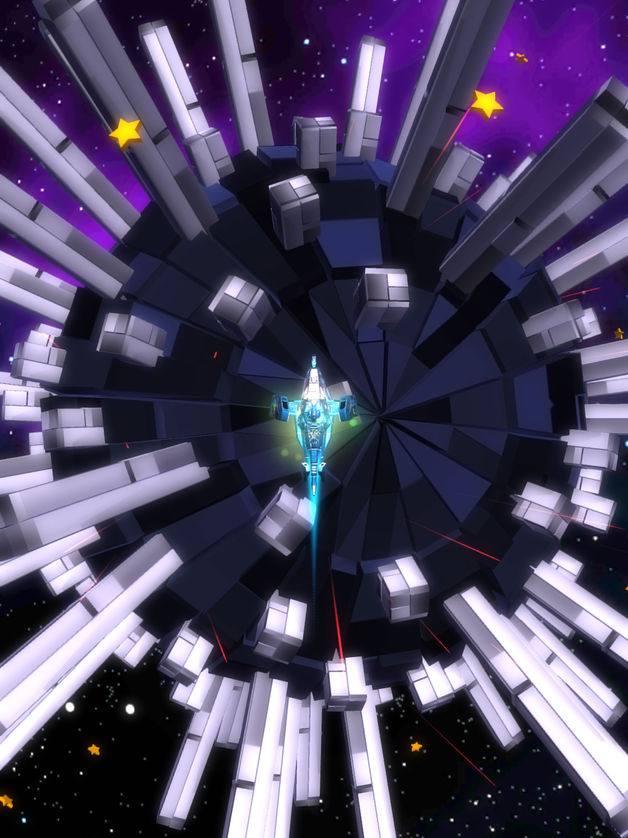 iTunes Description
100% Unique, 100% Shock, 100% Addictive.
"Round Space" is a fresh and original sci-fi style arcade.
Warning: If you are not a good pilot, you may feel dizzy.

Flying around an damaged planet, collect stars and avoid obstacles.
Include endless mode and 100 levels mode.
Forum Thread: Round Space (by Xi You Di Wang)
---
Shin Megami Tensei Liberation Dx2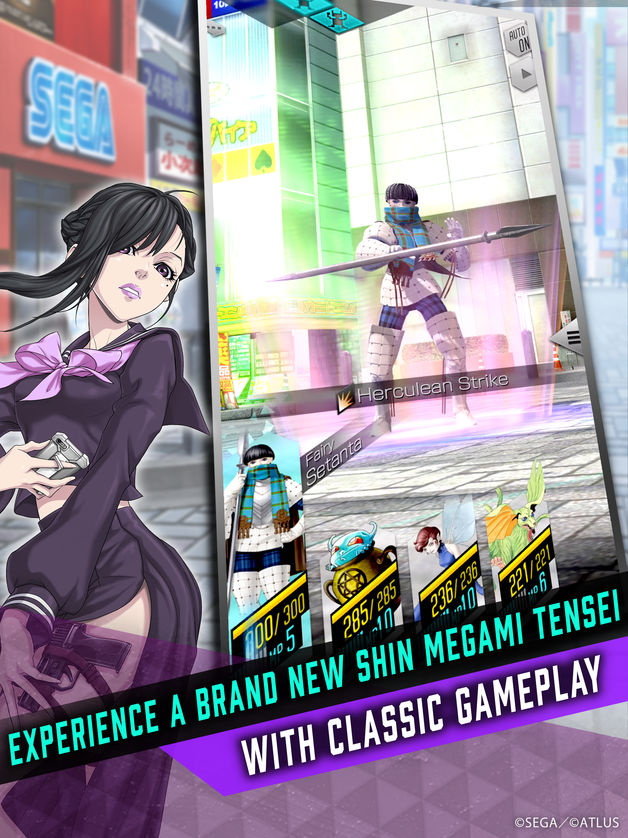 iTunes Description
A new Shin Megami Tensei series brought to you by SEGA

Take on the role of the Devil Downloaders, also known as Dx2 (D-Two). The Dx2s are people who are capable of summoning and commanding Demons using a special smartphone app.

A group of Dx2 cultists intent on having their nefarious ways are secretly wiping out everyone with high Empathy Points (EP). They are called the Acolytes. Guided by a mysterious man, you acquire the power of Dx2 and become a member of the secret organization, the Liberators.

Pick up your smartphones and join us in this quest to protect the world from the evil Acolytes.
Forum Thread: SHIN MEGAMI TENSEI D×2(by SEGA CORPORATION)
---
Slashy Knight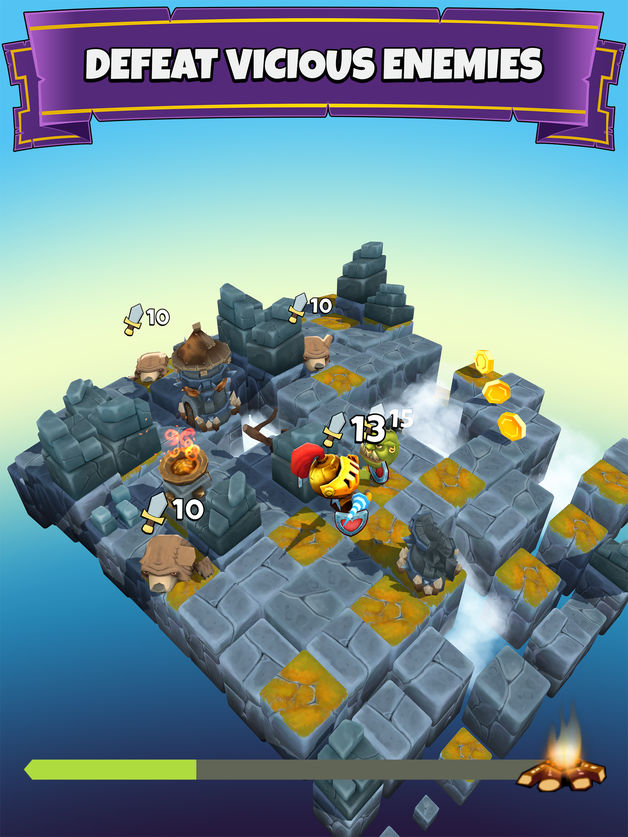 iTunes Description
Embark on a great journey through wonderful blocky lands, full of evil monsters to defeat and epic quests to wind up! Recruit new heroes and discover their awesome powers!

Did you always dream of saving the world as a Knight, Panda Samurai or Ganderp The Blue? Now is your chance! Slashy Knight offers you a full RPG-exploration-runner experience
Forum Thread: Slashy Knight (by Orbital Knight)
---
Solitaire Flush & Clash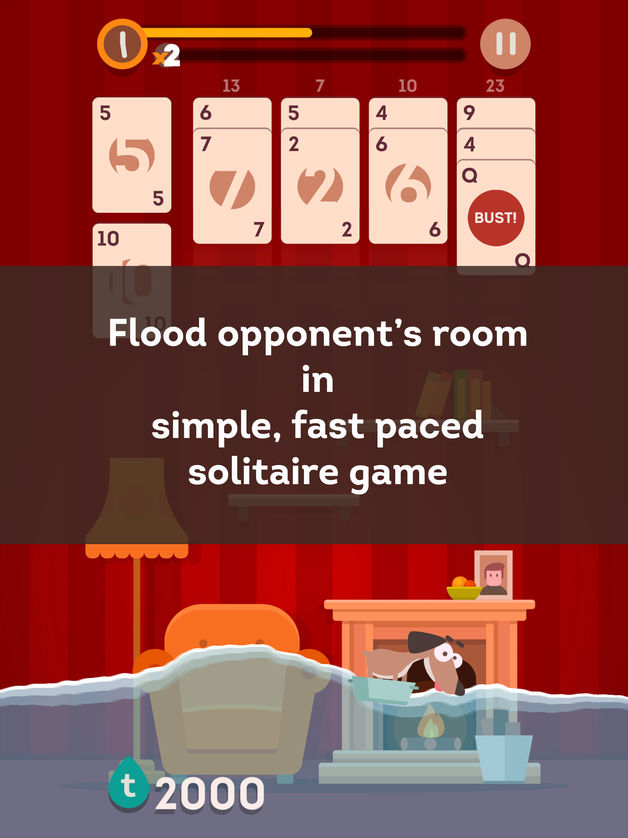 iTunes Description
Train you mind, grow your farm, rise your deck and FLUSH THEM ALL!!!

To win, you'll need quick wit that can count fast.
If you're into tickling your nerves, join us and try your luck.
Forum Thread: Solitaire Flush & Clash (by XI-ART)
---
Super Audio Spectrum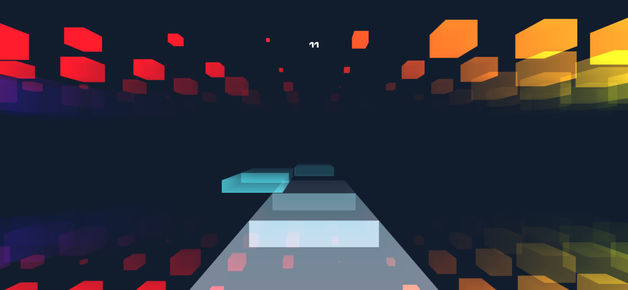 iTunes Description
Super Audio Spectrum is a first person runner where everything in the game flashes according to audio track.

Just run to the void of endless audio spectrum space and let your name live in the highscore table!

* Unlock Amiga style tracked chiptune music!
* Compete in Highscore with your friends.
* No boosters, no pay to win, just your skills and reflexes.
Forum Thread: Super Audio Spectrum (by Omer Akyol)
---
Super Starfish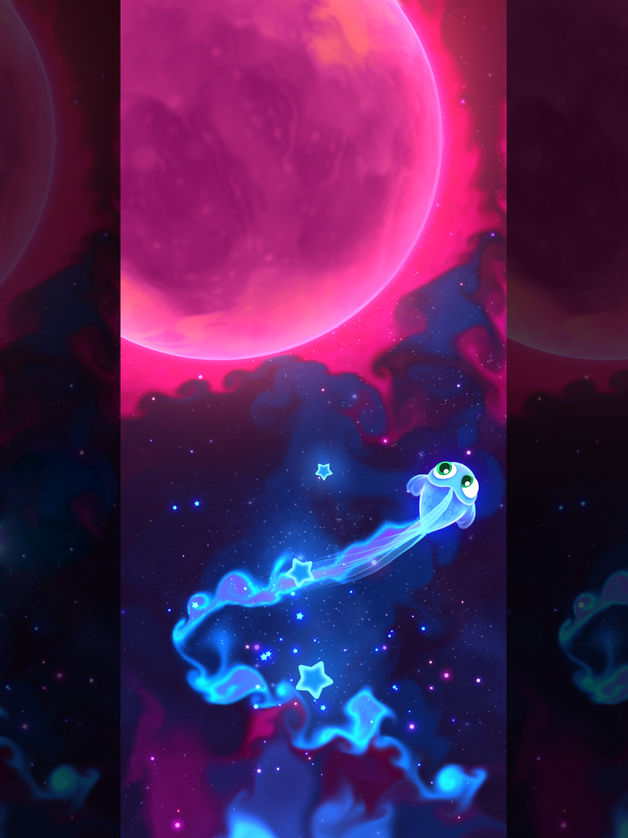 iTunes Description
Swim through the swirling cosmos as an interstellar Starfish! Bring life to your space aquarium by dodging meteors, black holes, quasars and more.

Super Starfish uses cutting-edge techniques to deliver amazing visual effects never seen before in mobile games. Be mesmerized by swirling ripples of color as your Starfish soars across the galaxy.

Collect exotic flora and customize your very own space aquarium. Watch your Starplants grow as you create a home for your wondrous collection of Starfish.
Forum Thread: Super Starfish (by Protostar)
---
Sushi Cat: Word Search Game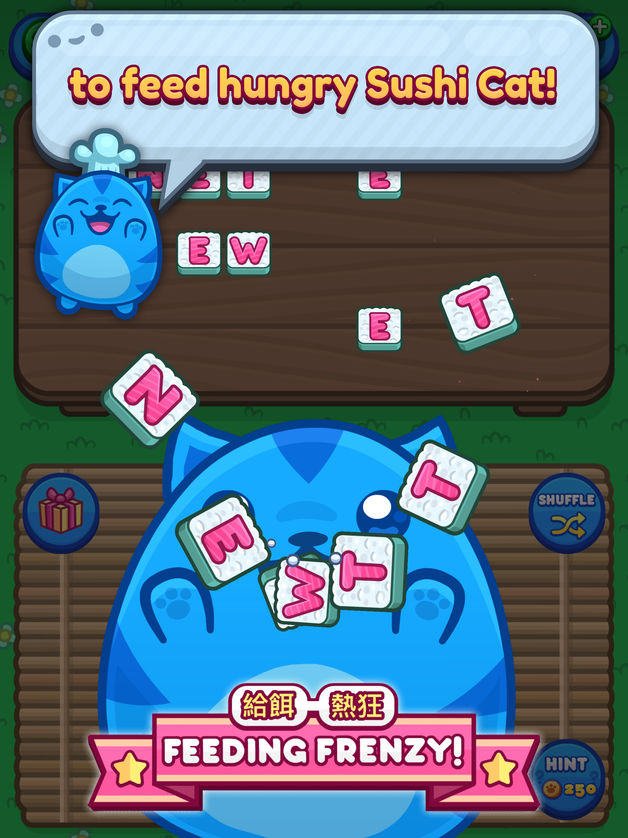 iTunes Description
Sushi chefs across the country have mistaken the fun and lovable Sushi Cat for a snobby food critic. The sushi chefs unknowingly serve piles of sushi to Sushi Cat, who gobbles them up with your help!

WORD SEARCH ADVENTURE
Go on vacation with Sushi Cat across the cities of Japan to try sushi from various restaurants. Sushi Cat will need your help to grab the tasty words in the scramble of letters. Guess all the words to move onto the next city!
Forum Thread: Sushi Cat: Word Search Game (by Armor Games)
---
Waking Violet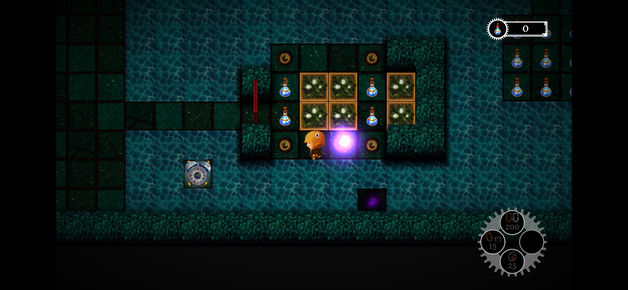 iTunes Description
Waking Violet is a classic 2D top-down puzzle game, but with awesome spells and a unique time rewind mechanic.

Playing as Violet, a shy teen with a desire to grow up, you get trapped in a dream you just can't wake up from.
Every puzzle solved will take you closer to waking-up and getting back to your real life, but you are in the dream for a reason, and getting out might not be as easy as it sounds…
Forum Thread: Waking Violet (by Mixedbag)
---
Zooted
iTunes Description
A modern twist on a classic drinking game!

Zooted is the perfect get-together game you've been looking for, and since it's based on the well-known King's Cup game, you can be sure that it will be solid, without requiring a physical deck of cards.

Zooted nearly doubles the amount of challenges available in King's Cup, and new ones will keep being added. Expansion packs can be enabled and disabled with ease, allowing you to choose what kinds of challenges you'd like to play with.
Forum Thread: Zooted (by Justin Proulx)
---
8foldWay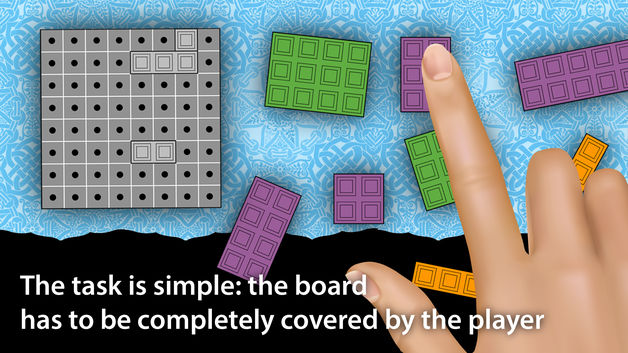 iTunes Description
The Eightfold Way Game is a set of 360 puzzles. The task is simple: the board of the game has to be completely covered by the player. The puzzles are gradually becoming more and more difficult and each of them has only one solution. The player (starting from the beginner level, through the advanced, master and grandmaster levels), can reach the champion level as a real world-class puzzle solver.
Forum Thread: 8foldWay (by ZEKE GRAFIKA)
---