The SwitchArcade Roundup is back on your Wednesday to get you over the work week hump and start cruising downhill towards the weekend! As always, I have new news, new releases, new game announcements, and new sales. Heck, I'm still the new guy here at the SwitchArcade Roundup! How's THAT for a lot of newness!?
Before we get to the new-s, let's kick things off with today's Game of the Day!
Game of the Day
Air Mail ($14.99)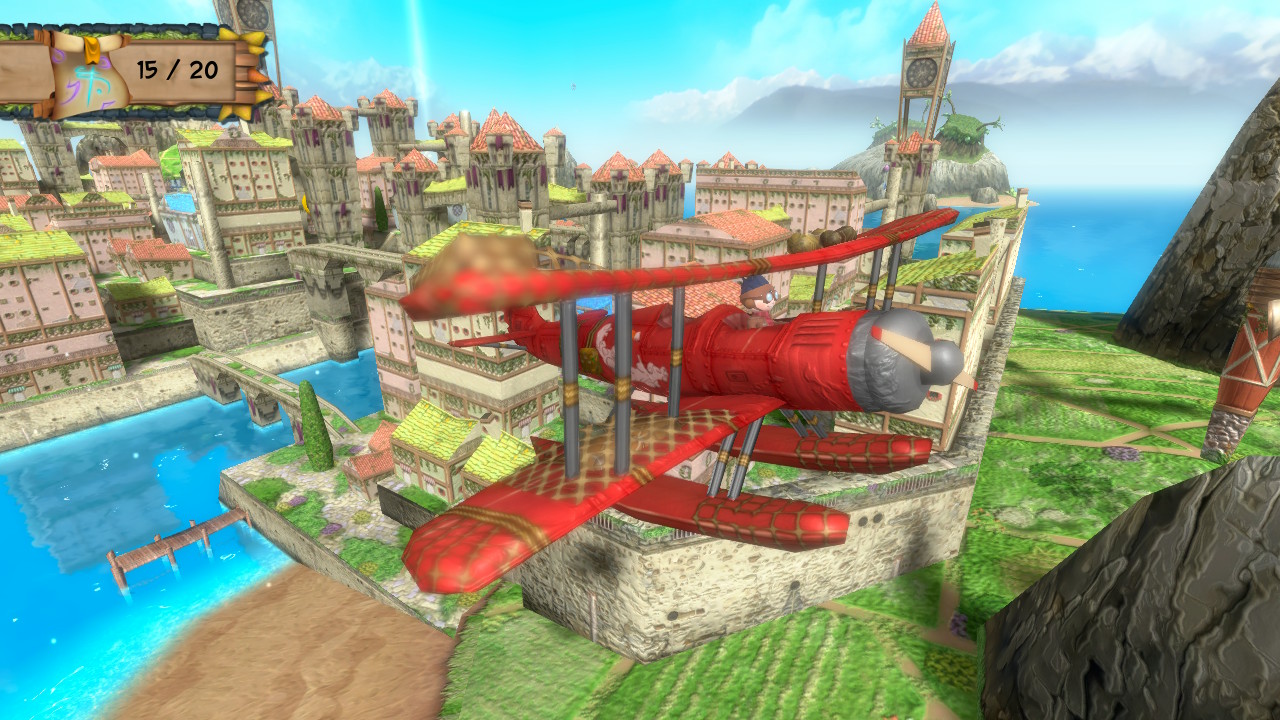 Take flight with N-Fusion Interactive's Air Mail on the Nintendo Switch. The original game released on mobile devices a little while ago (see: six years ago), but this was my first time trying it out in general with the Switch version. Air Mail has totally been remastered for Nintendo's hybrid, offering better visuals and much more appealing texture-work.
Air Mail has three modes for plane-flying enthusiasts to soar off into the wild blue yonder. The main one is the campaign, which stretches across 25 missions in various locales and times of day. These range from picking up cargo at one location and then delivering it, to flying through a series of rings with pinpoint accuracy. I say "pinpoint accuracy" because each mission gives you a score based on your skills. It's a satisfying challenge to try to get all five stars in each mission by performing well. In addition to that, each mission also hides a Golden Monkey, which when all 25 are collected, unlocks a special, secret paint job for your plane.
Speaking of plane paint jobs, others are unlocked by finding all of the hidden scrolls in each locale of Explore mode. This mode has you casually flying around the game's disconnected locations, finding points of interests as well as scrolls–the latter of which unlock new paint jobs when all of 20 scrolls are found in a particular location.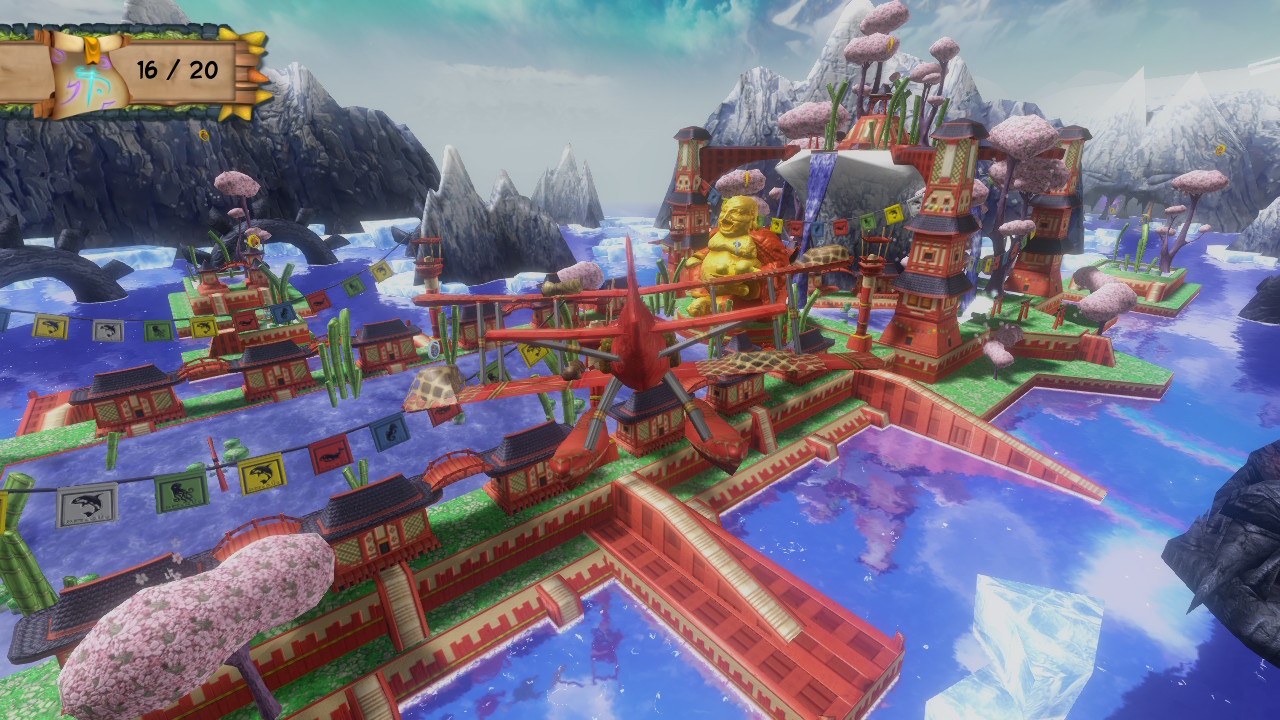 The other mode is a Time Attack mode, where you try to do as much as possible to earn points within a time limit. The goal is merely to get a high score, but there's some slight entertainment to be found improving upon your own scores and even sharing them via uploading your screenshots to Twitter and Facebook.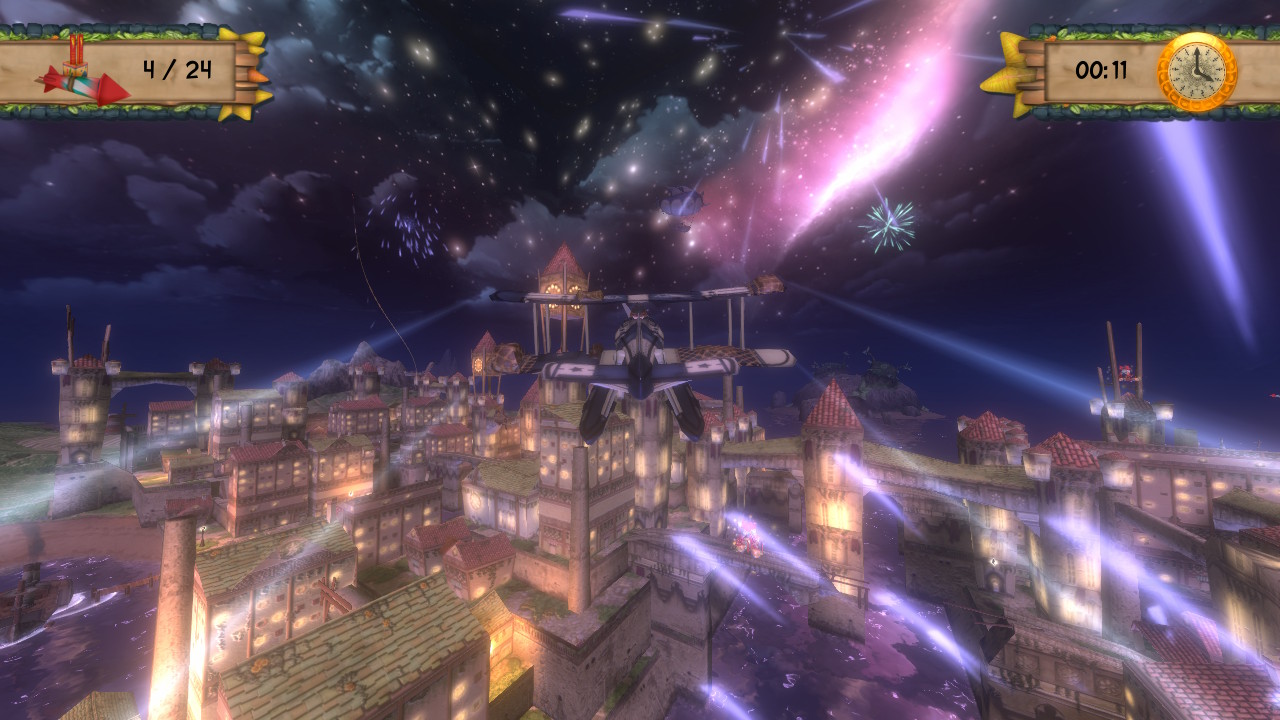 Air Mail is a calming and relaxing experience that has a graphical appearance reminiscent of the SEGA Dreamcast's games with a gameplay feel of Nintendo's PilotWings. Regardless, if you'd rather play the mobile game, by all means do so. It's substantially cheaper even being at a premium mobile game price. However, if you're like me and prefer a home console experience with full analog controls and don't mind the "Switch tax" price, then Air Mail on the Switch is very much worth taking off into the skies for.
News
Nintendo Switch Online codes are now available for purchase at Amazon ahead of the service's September launch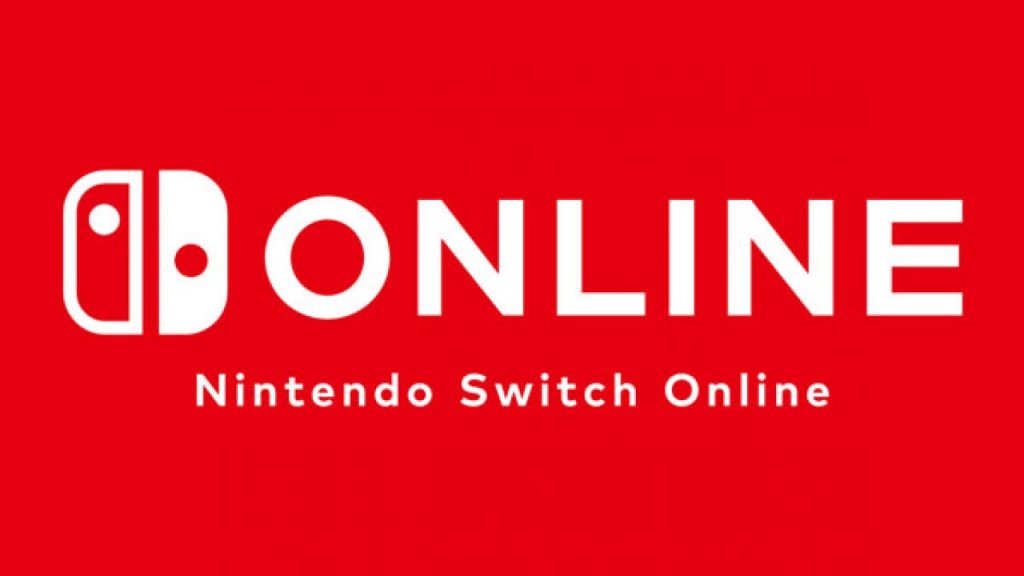 A month and some change before Nintendo Switch Online is ready to go, the popular online retailer Amazon has Nintendo Switch Online codes available for purchase. The service will include the obvious online play for most games, 20 NES games with online functionality (with more to be added in the future), save data backup, and more planned features. You can either purchase a 12-month code for $19.99, or opt for a 3-month code for $7.99. Nevertheless, I'd wait until we actually get better details on Nintendo's new, paid online service before committing to anything in order to see if it'll be worth it or not.
Nickelodeon Kart Racers speeds onto the Switch this holiday season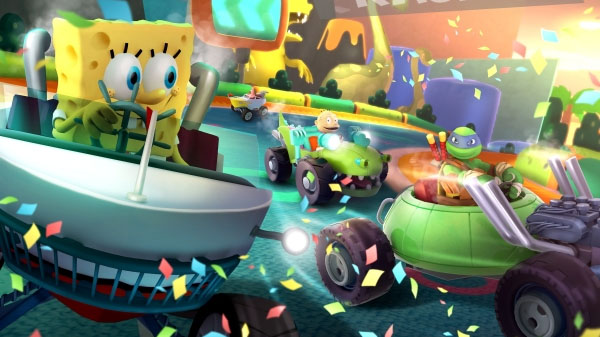 If you're a lover of kart racers like I am–particularly the arcade and/or goofy ones like Mario Kart or Crash Team Racing–then you might find this news item interesting. You can double your interest if you have any nostalgia for Nickelodeon at all, as Nickelodeon Kart Racers has officially been announced for the Nintendo Switch. Race as multiple characters from 12 unique series, such as current faves like Teenage Mutant Ninja Turtles and SpongeBob SquarePants, as well as classics like Rugrats and Hey Arnold! Oh yeah, I'm maining my main man–rather, dinosaur–Reptar!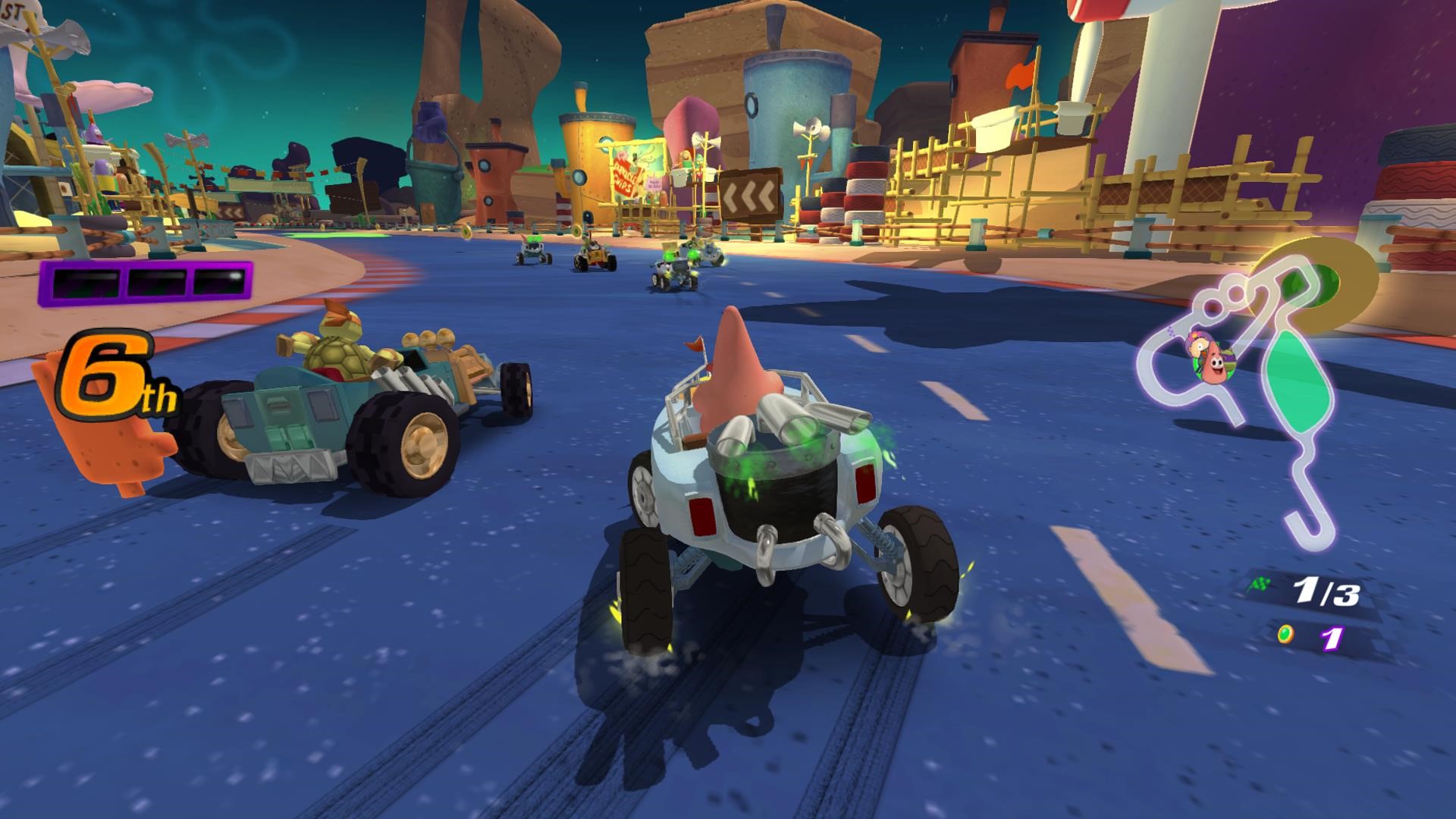 Furthermore, tracks will be themed after these properties, including a race through Bikini Bottom, jetting through the New York City Sewers, speeding through Tommy Pickles' house, and also doing some driver's ed in Arnold's school, for starters. Add in a co-op mode for up to four players, battle modes to complete cups and win kart upgrades, and a $39.99 MSRP, and you have my attention, GameMill Entertainment. Heck, you had that when you put "Nickelodeon" and "Kart Racers" together. All you have to do now is get Double Dare host Marc Summers into the game as a playable racer, and I will pre-order NOW.
Paladins: Champions of the Realm is now free-to-play
After a month of being priced at $29.99, Paladins: Champions of the Realm is now free-to-play, as planned. The timing works out because it's just after a massive update to the game, which I talked about on yesterday's SwitchArcade Roundup. Unlike the full priced Paladins release last month, this free-to-play version requires you to unlock champions by playing and progressing through the game rather than having them unlocked instantly. Personally, I prefer the FTP approach due to having some clearly defined goals and reasons to keep playing. It's a bit of a carrot on a stick approach, and I'm the rabbit running after it, chomping at the bit as I unlock more characters and content. That's exciting and more fun to me.  Which manner do you prefer to go about unlocking characters in a game–paying to unlock them immediately, or simply playing to unlock them? Will you be checking out Paladins now that it's free-to-play? Your buddy Phil certainly will be, and I'll have some impressions in the coming week.
Salt and Sanctuary gets Switch announcement and release date
Salt and Sanctuary is the Dark Souls of games that have been announced for next week on the Nintendo Switch eShop. Seriously though, Salt and Sanctuary has been described as a 2D take on Souls games, more specifically a "Soulslike". Be ready to face the brutal world the game promises with vicious enemies, macabre deaths, and truly tricky and challenging gameplay. Salt and Sanctuary isn't for the faint of heart, but at least you have until next week on August 2nd to prepare for it! The game will cost $17.99. For those that wish to buy a physical version of Salt and Sanctuary, you're in luck. The game will arrive in physical form this holiday season.
Iconoclasts is Switch-bound in Japan next week
A game seven years in the making, Iconoclasts gets its Switch debut next week, August 2nd, on the Nintendo eShop. Well, at least in Japan, where Dangen Entertainment is doing the game's publishing. However, it stands to reason that a Western launch is in the cards around that date as well. Regardless, Iconoclasts' Switch version includes more difficulty options and a brand-new boss rush mode. If you've already played a prior version of Iconoclasts, do these new inclusions or even the existence of a Switch version make you want to double dip?
Scrub up, as Surgeon Simulator is coming to the Nintendo Switch this fall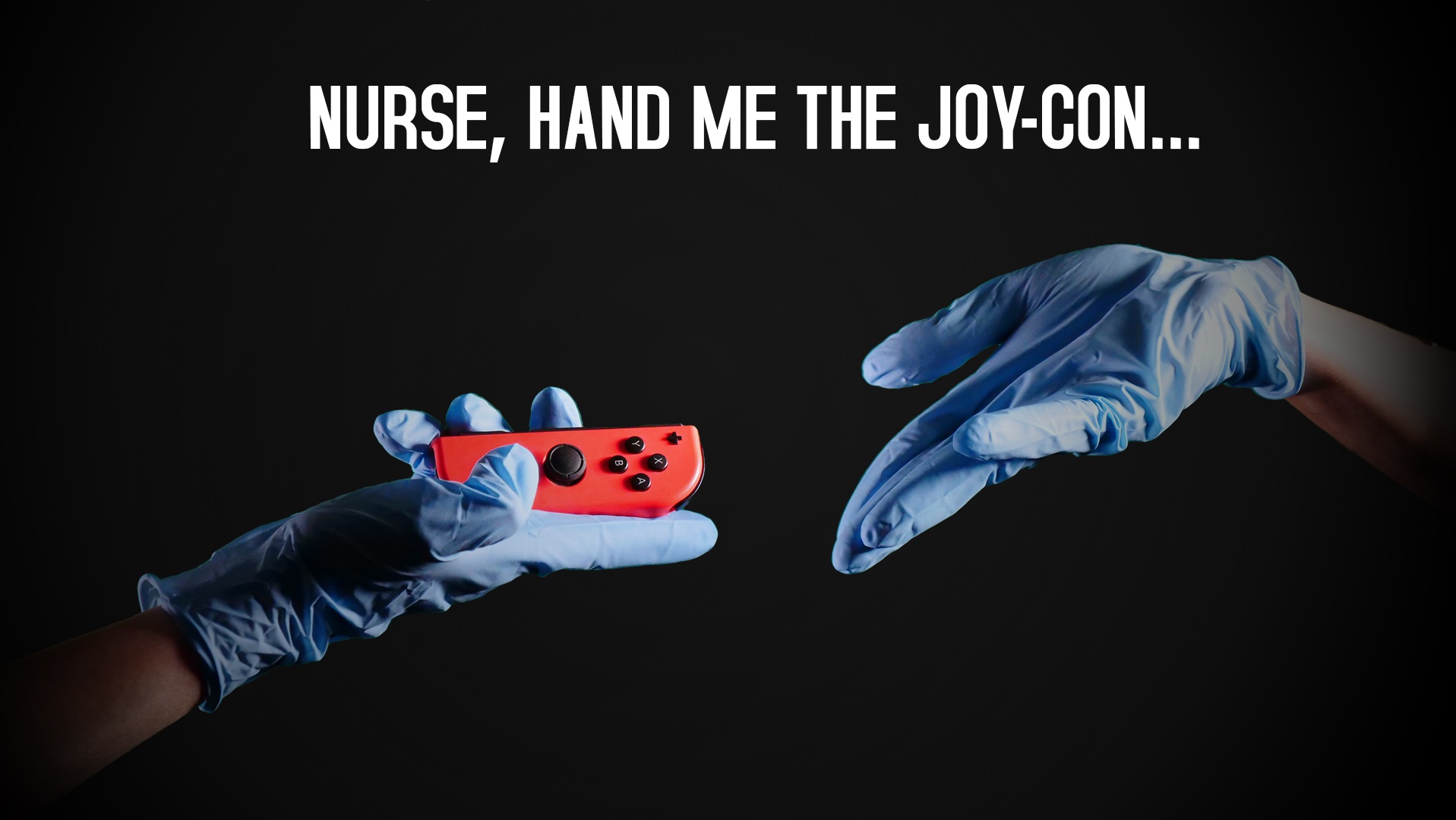 After some teasing and hinting, Surgeon Simulator is finally coming to the Switch with Surgeon Simulator CPR, featuring a "co-op ready" aspect to the gameplay, in addition to motion controls and HD rumble (so you can REALLY feel it when you "accidentally" puncture your patient's lung). All content from the original game, the A&E edition, and modes like Alien Autopsy join the fun as well for what is shaping up to be the ultimate version of Surgeon Simulator. Surgeon Simulator CPR launches on the Switch this fall. Speaking of which, just one piece of advice here: Just because you've played Surgeon Simulator doesn't mean you can actually perform surgery in real life. Trust me on this. We have one less uncle in the family.
RPG Maker MV is bound to unite Switch and Xbox One owners
Switch and Xbox One owners aren't unfamiliar with cross-play between their platforms across a great number of games as of late. Add another one to the list–and one that particularly interests me as someone who already uses the PC version–RPG Maker MV. A number of sources from Japan detail that RPG Maker MV owners of the Switch and Xbox One versions will have the ability to share data between one another. The Japanese release will see RPG Maker MV published by Kadokawa Games and the game launching in Japan on November 15th. Even for those who don't own the game, Switch and Xbox One owners will be able to download a free player that allows the downloading and playing of shared, created RPG Maker MV games. This is similar to RPG Maker Fes on the Nintendo 3DS, which also had a free game player for Fes-created games. Hopefully, a Western release of RPG Maker MV for the Switch and other platforms is close to the Japanese release.
Other Headlines & Game Announcements
A new feature to the SwitchArcade Roundup is designed to share headlines and game announcements that are also noteworthy, but done so in a bite-sized manner. That's where the tentatively titled "Other Headlines & Game Announcements" comes in.
Picross S2 doesn't "switch" things up immensely, but brings more of the same, satisfying puzzling Picross gameplay to Switch owners next week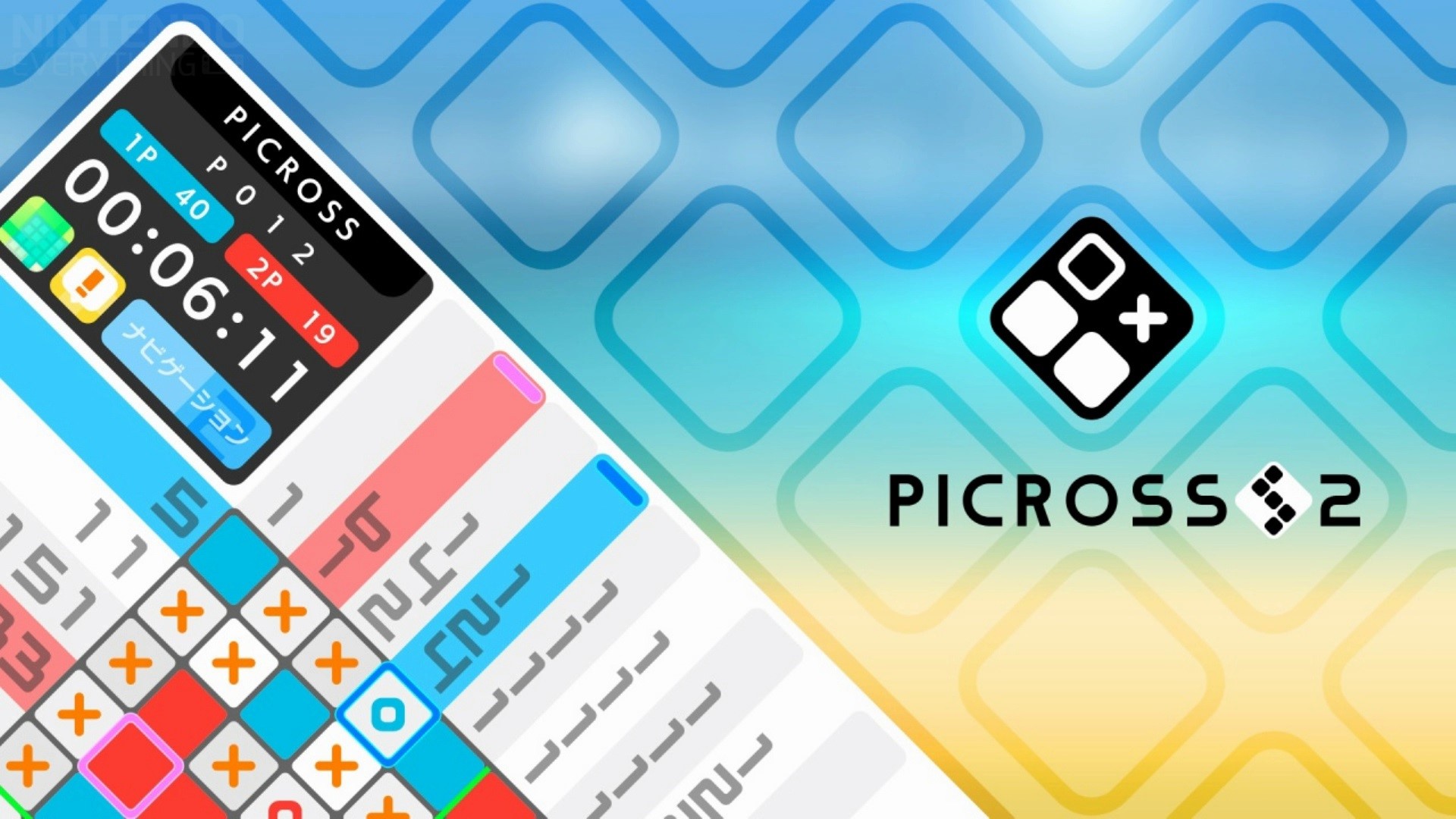 Run and gun when Guns, Gore & Cannoli 2 blasts onto the Switch next week
The tactical and turn-based battles of Achtung! Cthulhu Tactics brings its battlefields to the Switch later this year with an announcement trailer
Get a glimpse behind the Irony Curtain as the developers present a teaser trailer for its 2019 point-and-click adventure game
New Releases
Bud Spencer & Terence Hill – Slaps and Beans ($19.99)
Bud Spencer and Terence Hill are a pair of Italian actors who joined forces and became an action-comedy duo with over 20 films, many of which were westerns. Trinity Team funded this first video game based on the pair's adventures via Kickstarter, and now it's available on the Switch with an "out of nowhere" launch. Take a look at this trailer and see if this side-scrolling beat-em-up with varied gameplay is worth its weight in slaps and beans.
Sales
New Games on Sale
In celebration of the game selling 500,000 copies digitally, Wizard of Legend is currently on sale for one week. While the discount isn't substantial, it might be worth pursuing and taking advantage of to see what the game's success is all about.
Wizard of Legend ($14.39 from $15.99 until August 1)
Sales Ending Thursday, July 26th
If you have any sort of interest in Enter the Gungeon, get in on the game's 50% off discount while you still can! The discount ends tomorrow. That's the base game and the free, enormous update to the game, Advanced Gungeons and Draguns. Also of note, Rogue Trooper Redux is a competent third-person shooter with cover mechanics, and while it's a bit dated compared to shooters of the present, it is most definitely worth it at its large, discounted price.
Bleed 2 ($5.09 from $14.99 until July 26)
Enter the Gungeon ($7.49 from $14.99 until July 26)
Frederick 2: Evil Strikes Back ($0.49 from $4.99 until July 26)
Goetia ($4.99 from $9.99 until July 26)
INK ($4.49 from $8.99 until July 26)
NO THING ($0.99 from $1.99 until July 26)
Qbik ($1.24 from $4.99 until July 26)
Rogue Trooper Redux ($8.49 from $24.99 until July 26)
Shadowbug ($4.94 from $8.99 until July 26)
Sparkle ZERO ($2.49 from $4.99 until July 26)
Super Rocket Shootout ($7.99 from $9.99 until July 26)
Timberman VS ($1.59 from $1.99 until July 26)
Vostok Inc. ($11.99 from $14.99 until July 26)
Yono and the Celestial Elephants ($11.99 from $14.99 until July 26)
Zotrix: Solar Division ($12.74 from $14.99 until July 26)
Another day, another SwitchArcade Roundup complete! We're halfway through our work week together, so until tomorrow, keep your Joy-Cons charged and your Switches entertained with great games!