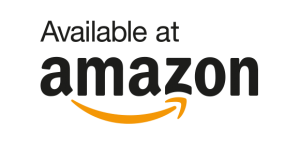 One of the best ways you can support TouchArcade is by doing your Amazon shopping through a TouchArcade affiliate link. We've set up the easy to remember toucharcade.com/amazon too if you want to type that in or bookmark it. We get a small percentage of anything you buy through any of these links, which otherwise would just go to financing Jeff Bezos's hybrid cyborg cats that don't shed or whatever else he's up to now, and it goes a long way to supporting the site at no additional cost to you. These Amazon Items of the Day articles are all products we have used ourselves, and feel are things that the TouchArcade audience might be interested in!
---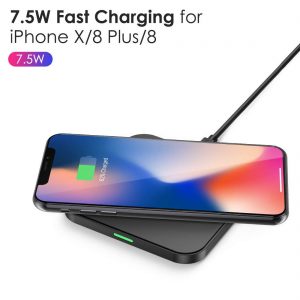 While I like the stand-up style wireless charger at my desk, I've gone absolutely hog wild with placing other wireless charging pads around my house in most places that I end up setting my iPhone down. For example, on my night stand I've got a wireless charger. On my bathroom counter where I set my phone to listen to podcasts when I get ready in the morning, I've got another wireless charger. On the end table next to me when I watch TV? You guessed it, wireless charger.
It's really cool to just always seamlessly being charging your iPhone, particularly if you're a power-user like most of us around TouchArcade. By constantly being topped off by wireless chargers, it really seems like my overall reliance on external batteries has been significantly reduced as I'm always always leaving the house with my iPhone at 100%- Really without even thinking about it.
Today we've got a wireless charger from Cheotech that we're featuring, and it works like pretty much every other wireless charger: If you've got an iOS device, it'll charge it at 7.5W, but it supports the higher 10W spec for Android devices that support it. (And presumably future iOS devices will as well?) It's really hard to differentiate these different chargers from each other, as they all largely do the same thing, so they just come down to price.
Using coupon code 9I7M6HRL when you check out gets the price of the Cheotech wireless charging pad down to $9.99, making it one of the cheapest charging pads capable of doing 10W of power deliver from a actual recognizable accessory brand. Of course, like many ultra-cheap wireless chargers, it does not come with an AC adapter, but you can plug it into any open USB port on your computer or any other USB AC adapter you've got laying around. If you want a cheap one that's still reliable, I've got a bunch of these Amazon Basics chargers powering random stuff around my house, which again, are sort of hard to beat for under $7 from a brand you recognize.
---
Thanks for checking out today's Amazon Item of the Day, and as mentioned before, even if you're not interested in this particular product, buying things from Amazon by first visiting toucharcade.com/amazon is immensely helpful in supporting the site at no additional cost to you. If you want to take things a step further, you can check out our Patreon, but either way we just appreciate you sticking with us and continuing to both visit and contribute to the TouchArcade community over the years! If you've got a product you're interested in seeing featured in an Amazon Item of the Day, don't hesitate to reach out. The best way to get in contact with us is via email at [email protected] and be sure to include "Amazon Item of the Day" in the subject.