Hello Neighbor debuted on PC and Xbox One platforms a while ago. It has since been announced for PlayStation 4, Nintendo Switch, and mobile platforms. It will release on both iOS and Android on the same day as the PS4 and Switch versions as well. While the mobile port was teased a little while ago, the cluttered interface seems to be less of an issue going by the final screenshots on the App Store. The iPad version in fact looks very playable when it comes to the interface. If you're curious to see how the mobile version runs, check out the gameplay below:
Hello Neighbor is a stealth horror game about breaking into your neighbor's house to see what lurks within. The mobile version is free to start and will have in app purchases to unlock the remaining content after the first act. There are three acts in total. Pricing still hasn't been confirmed for the full unlock but it will definitely be much less than the Nintendo Switch port's price.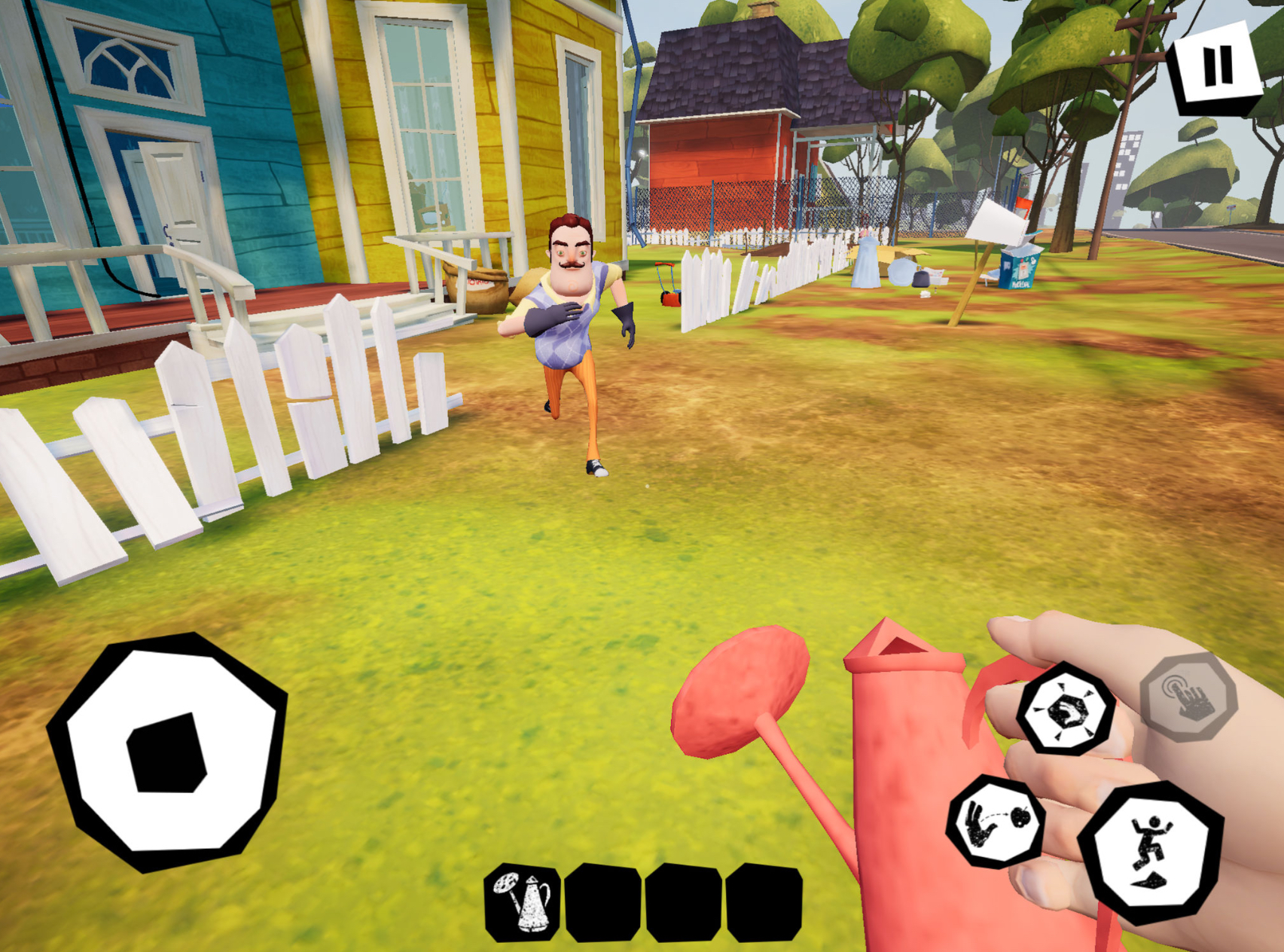 You can pre-order it on the App Store right now for free. The App Store points to a July 26th date and it will download when available automatically when you pre-order it.