Welcome to the SwitchArcade Roundup for June 25th, where we're talking about today's Switch news, eShop sales, and discussing Mario Tennis Aces. I was mainly focused on Mario Tennis Aces this weekend, along with unexpectedly sinking a few hours into upcoming iOS game Super Jump Soccer where I created a team of soccer super-gods so I only got a few rounds of the Splatfest in. Let's see how team No-Pulp, the team of people who enjoy drinks that don't have random crap in them, a team that doesn't ask "why does my apple juice not have seeds in it?"

no

— wint (@dril) September 15, 2008
News
Cat Quest physical version in the works
I don't know what the appeal of owning Switch games physically really is, but maybe it's something we'll all appreciate in 20 years when the world of Golf Club: Wasteland comes to fruition and Switch games are now food and currency. In that case, you'll be glad to know that Cat Quest, the leading cat RPG in gaming, has a physical version slated for release this September. Plus, Cat Quest 2 is in development! Huzzah!
Heroki coming to Switch
A lot of developers probably have well-done mobile games sitting around as Unity project files, that with a bit of cleaning up and testing, could become Switch games with relatively minor effort. Picomy is bringing its 2015 game where you played as a dude with a propeller on his head to the Switch. It was already a good-looking game but they're promising this is the definitive version, and adding in HD Rumble to boot.
Sonic Team Racing's Team Rose revealed
If you like the Sonic Adventure era of Sonic, then you'll like the reveal of these characters for Sonic Team Racing: Amy Rose, Big the Cat, and a squad of four Chao driving a car. The Chao Garden was the best thing about the Adventure games, so I'm glad to see my little friends are still doing well for themselves.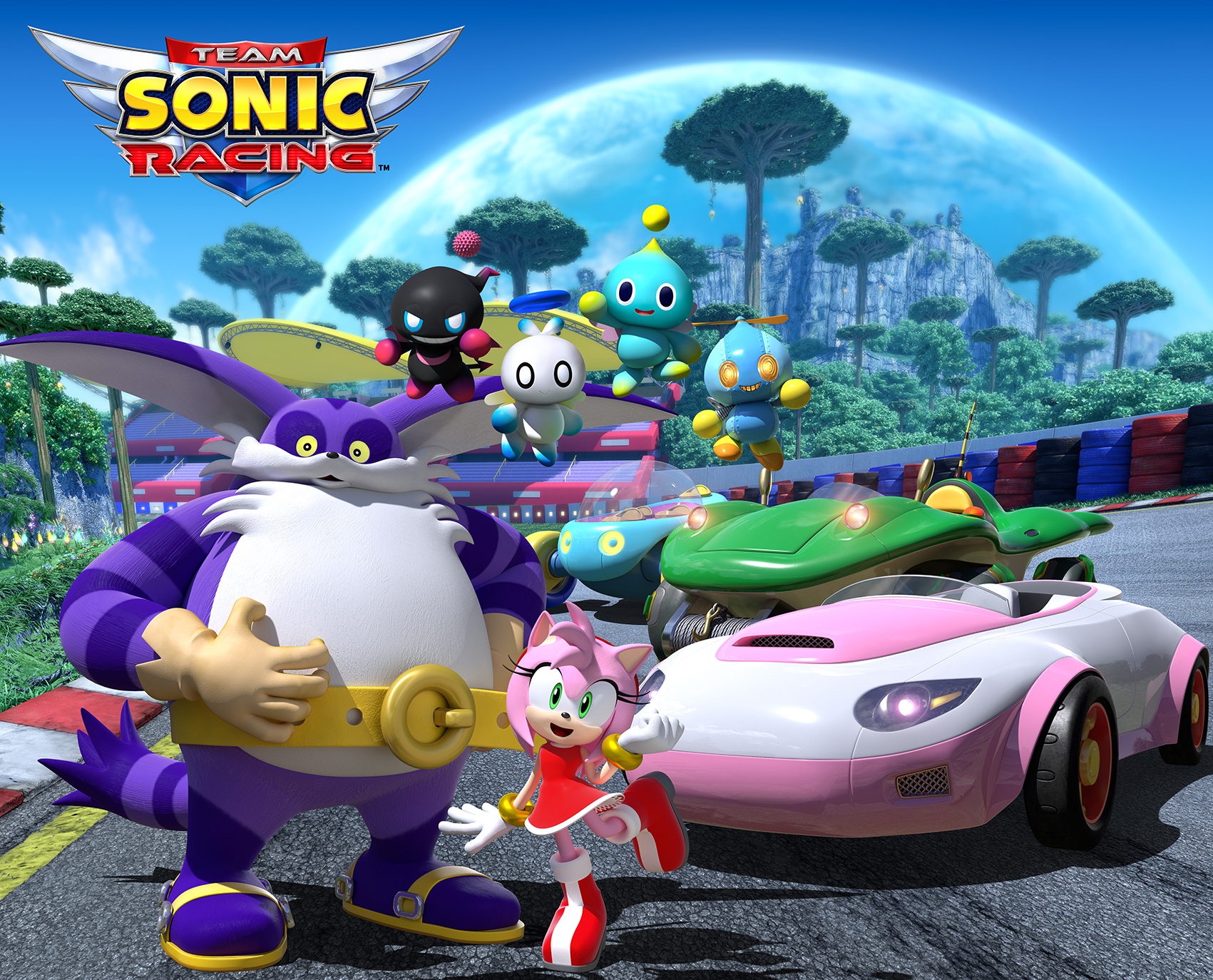 Digital Eclipse developer discusses adapting controls for SNK 40th Anniversary Collection
This Twitter thread is worth checking out from Frank Cifaldi, as he explains how the team at Digital Eclipse is adapting the unique rotary joystick controls for some games like Ikari Warriors to the Switch. The short answer is that they're making the games work as dual-stick shooters, which might make the games easier, but is a truer adaptation than rotation buttons. If you've played the other Digital Eclipse compilations, you know they put a lot of work into the tiny details that go into the games, so I'm glad to see they're putting more of that attention to detail in the SNK collection.
We've been hard at work on #snk40th, a compilation of SNK's criminally underlooked output from the days before the Neo Geo.

I wanted to show off something I'm incredibly proud of: we managed to force all the rotary games to work as twin stick. Let me explain how cool this is: pic.twitter.com/GnzwhVgYRH

— Frank Cifaldi (@frankcifaldi) June 21, 2018
Impressions: Mario Tennis Aces
This was actually a bit of a disappointment. Mario Tennis Aces winds up being a bit shallower than I expected, and might not have the longevity I hoped it would after the fun demo. The singleplayer is a bit more involved than other console Mario Tennis games, where you have things like challenges and missions to complete rather than just taking the AI on in tournaments. However, if you're looking to build up your own custom tennis super-god, you'll be disappointed. You do have to play this mode to unlock some of the courts, but if you like gimmick-free tennis, you don't have to worry too much about this mode. It's all gimmicks and unlocking new gimmicks.
Thus, the main point of longevity is the game's online tournaments mode. My problem with the online tournaments is that the matches are far too short to allow for any kind of interesting back and forth play. You have basically no opportunity to learn from your opponent, because they might be able to just run you in 8 points, because the matches are 2 games minimum. It also means that there is a massive skill gap present on par with many fighting games where casual players leave after a short while, and you're left with just high-level, committed players, making it difficult to win. I wonder if the online tournament demo scared away some of the people planning on playing this online, as it feels like the community gained a few levels of power in the three weeks between the demo and launch! I was doing alright then, but now…not so much. At least you can play random matches, but still, with a really short match length.
I hope for future tournaments Nintendo turns the default match length up to at least 4 games, as it would allow for some more feeling-out time and an opportunity to feel like matches can swing back and forth. Two games minimum is just weird, and going from the potential for two games to four games just feels particularly odd. Or perhaps the matchmaking needs some work, especially with just a paid userbase here in the early days of the game.
Watch Mario Tennis Aces with Carter! from TouchArcade on www.twitch.tv
All I know is that I was playing this game in local multiplayer, and playing multiple matches, getting to feel out your opponent and learn their tactics, is a lot more fun than just getting a short match against a random opponent. And also, the options screens are convoluted for local play, don't let you choose a longer match, and don't let you choose which CPU partner you get in doubles. Nintendo really dropped the ball here, and I don't recall any of these things being an issue in the acclaimed earlier versions of Mario Tennis. I'm gonna have to fire up the Game Boy Advance version and enjoy the classic gameplay one more time.
It's a shame, because the core idea is fun. This is a lot like the progression of the iPhone: we had the concept perfected at one point, but progression and iteration, along with the forgetting of key concepts along the way, have morphed what was once something great into a messy blob. I can't recommend Mario Tennis Aces right now.
New Sales
Time Recoil ($9.09 from $12.99 until June 28)
Black Hole ($3.95 from $5.99 until July 8)
Firefighters: Airport Fire Department ($29.99 from $39.99 until July 8)
Squareboy vs. Bullies: Arena Edition ($3.74 from $4.99 until July 8)
Twin Robots: Ultimate Edition ($5.35 from $7.99 until July 8)
Rogue Aces ($8.58 from $12.99 until July 9)
UNBOX: Newbie's Adventure ($10.19 from $29.99 until July 9)
Sales Ending by Tomorrow:
L.A. Noire ($37.49 from $49.99 until June 26)
WWE 2K18 ($19.79 from $59.99 until June 26)
WWE 2K18 Digital Deluxe Edition ($29.69 from $89.99 until June 26)
Keep an eye out every weekday for more SwitchArcade Roundups! We want to hear your feedback on Nintendo Switch coverage on TouchArcade. Comment below or tweet us with your thoughts!