While I've basically given up on PUBG on Xbox One, PUBG Mobile (Free) has been consistently getting better over time. In fact, I find it quite funny that while Fortnite (Free) on iOS got me to actually properly play Fortnite in general, I've barely played it on iOS and have basically switched over to playing it on PS4 or more recently Switch. Before going on too much of a tangent, I'm still pissed off with how Sony and Epic are handling accounts for people on multiple platforms. Now, PUBG Mobile is actually a much more polished experience on mobile than it is on Microsoft's most powerful console and while it recently got Miramar, this month's update is borrowing a bit from Fortnite.
#pubgmobile060imminent pic.twitter.com/Z0r2xJYA3d

— PUBG MOBILE (@PUBGMOBILE) June 18, 2018
You're probably aware that Fortnite has a Battle Pass that you can purchase for V-Bucks (through real money) that adds challenges that reward you with various cosmetics and even V-Bucks. This in game purchase in addition to the direct offering of various cosmetics like emotes and character skins in the rotating store has resulted in Fortnite making a ton of money across all platforms. It looks like PUBG Mobile wants in because patch 0.6.0 adds a Royale Pass that you can buy and rank up to earn various rewards. In addition to the standard Royale Pass, there's an Elite option that unlocks even more rewards. The pass also unlocks more emotes if you aren't satisfied with the basic ones that have been added with this patch.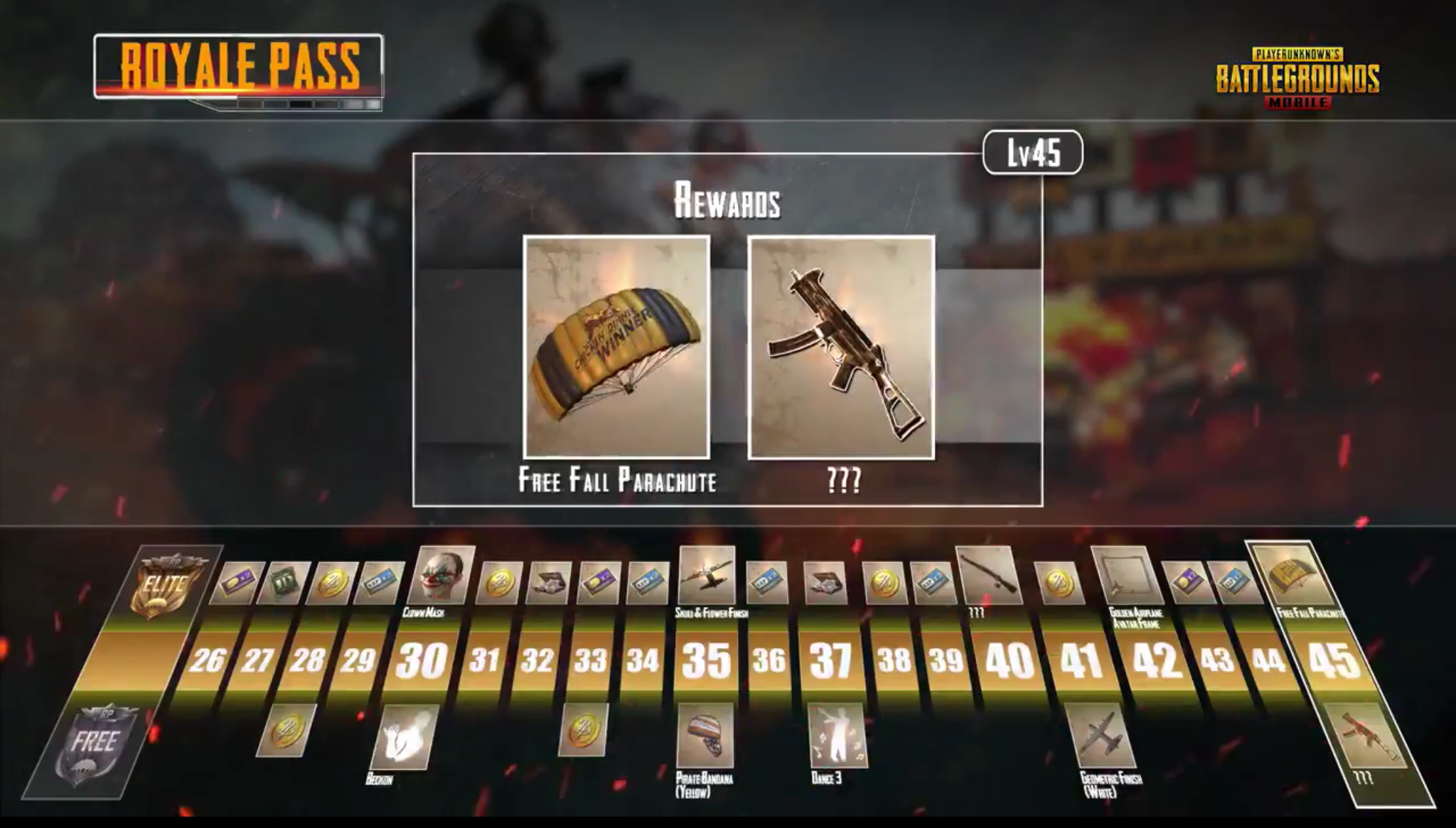 The other big addition in 0.6.0 which weighs in at 1.7GB is First Person Perspective which finally lets you play in first person. This has its own tier system. It has been great seeing how much this has improved and continues to improve over time. If you deleted PUBG Mobile around launch, now is definitely a good time to reinstall and see how much it has improved. If you're still wondering about which of the massively popular Battle Royale IPs is better as a port, read Carter's comparison here.