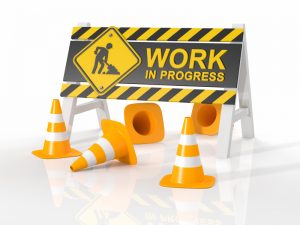 One of the casualties of the new site going online a couple weeks ago is that we had to temporarily pull the TouchArcade watch list offline. As part of the site redesign, we also switched our forums over from VBulletin to Xenforo which, moving forward, should be way more future proof. The watch list, and loads of other aspects of the TouchArcade site were hacks that sat somewhere in between VBulletin and WordPress, so it's effectively been the equivalent of a web development heart transplant, where we're still working on connecting all the veins and stuff to make sure blood is flowing in all the right places. Over the weekend, the TouchArcade watch list came back online.
It's still very (very) beta, and we'd really appreciate any feedback or other problems you guys have when using it. You can send that feedback to [email protected] or by posting in our site feedback forum. If you're having an issue with it, please include as much detail as possible such as what browser you're using, what operating system you're on, any browser plugins you're running, and things like that.
We're working on polishing up a few more things before we officially add this to the sidebar of the site, but if you'd like to test the watch list you can view it by visiting http://toucharcade.com/watch. To add a game to your watch list, you need to visit its actual game page on TouchArcade by clicking its icon on the bottom of any story that then takes you to its "game page" (for lack of a better name for it) then the "Watch" button is on the top right.
Known Issues:
Having to click into a second page to add a game to your watch list is dumb, we know, and the "watch" button will be coming to many other areas of the site including actual articles and forum threads to make adding games easier.
Currently only apps that are released on the App Store are able to be added to your watch list, upcoming games work off a different system that's still being migrated to our new back-end.

You can't remove upcoming games you're already watching yet.
Upcoming game articles will get a "watch" button on the actual article as well.

Styling of the actual "watch" button on game pages might look a little off, we're working on functionality then will do another pass to pretty everything up.
Thanks to everyone for sticking with us through this transition, I know it's super annoying when things get changed around and don't work how you expect them to (as someone who uses Skype on the regular). The good news is, it gives me the opportunity to unironically embed these ancient web site under construction gifs. As always, a massive thank you goes to everyone who continues to back us on Patreon, as without you guys this redesign would not have been possible, and I have no idea what we would have done with the GDPR cutoff!