The fine folks at Uprising Games have mad love for the Amiga, and Super Soccer Champs 2018 (Free) sees the studio turn its eye toward soccer homage after the tennis game homage of Tennis Champs Season 2 (Free). Yes, this is an homage to Sensible Soccer, the two-button arcade soccer game that inspired a ton of developers to mimic this title. I really enjoyed Active Soccer 2's ($2.99) take on the genre, and was looking forward to Uprising's version, though SSC '14 (Free) also exists! But Tennis Champs Returns really put Uprising Games on the map, as a really fun tennis game that you could play for hours on end thanks to its career mode. SSC mostly delivers on its promise, the only problem with SSC is that it struggles with touch controls.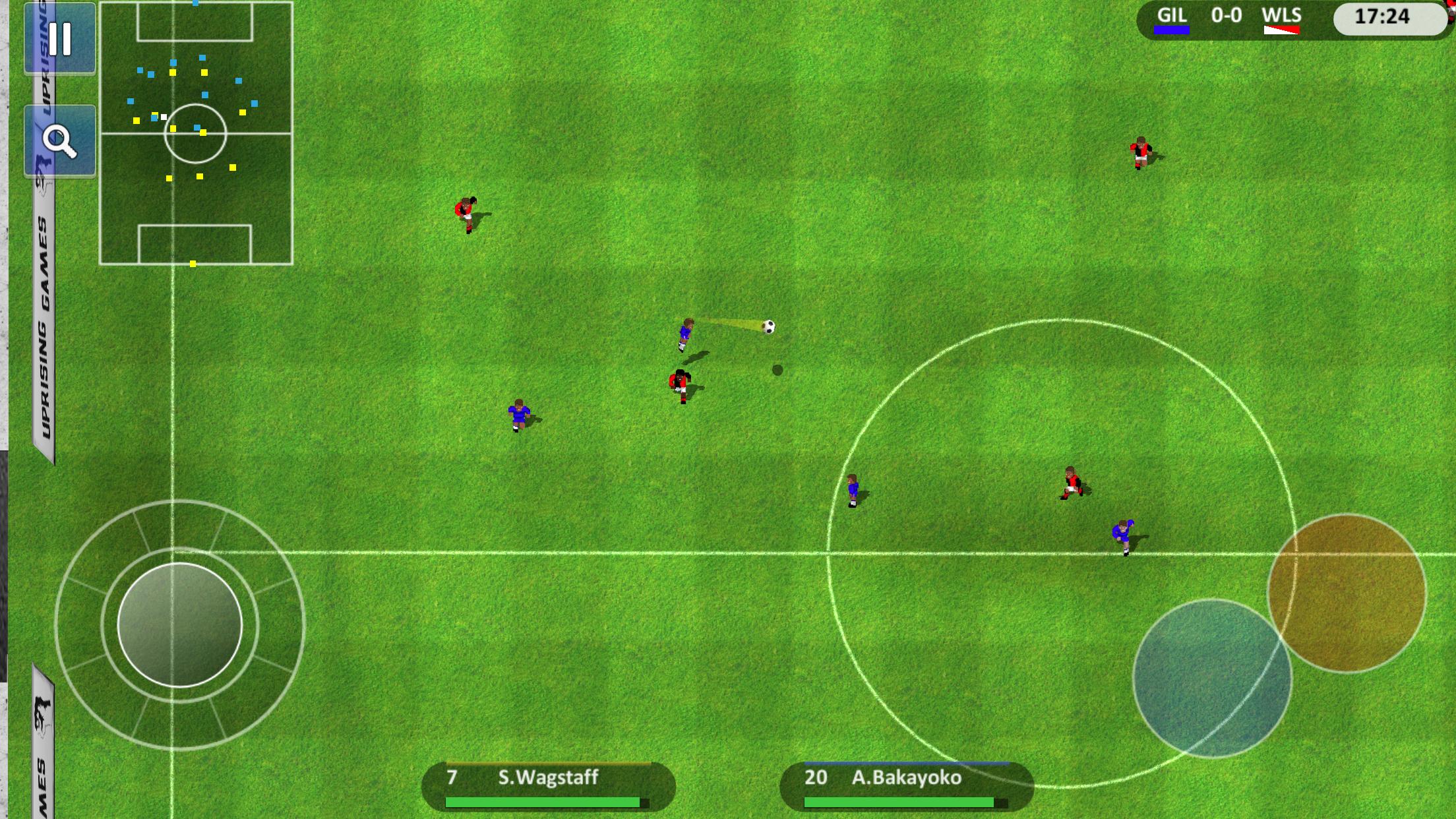 Admittedly, the game features a rather basic set of controls: they involve just a joystick and two buttons that work together to pull off different functions. On offense, the blue button on the left handles different passing functions, while the red button on the right handles shots and harder, manual passes. On defense, the blue button lets you attempt to safely tackle a player to reclaim the ball, while the red button goes for the more dangerous slide tackle. Take out a player and miss the ball, or even worse, get them from behind, and it might mean a warning, yellow card, or red card, and instant ejection. The joystick not only moves your character, but can also control the angle on shots and passes. Definitely play the tutorial to find out how the buttons work, as double-taps and the joystick can pull off a ton of different things. You can also use an MFi controller if you want.
While you can play a friendly match, the heart of the game is the SSC Manager mode, which lets you go on your career as the manager of a lower-level club, and then taking new jobs as you lead your teams to success. You can train your players through different minigames on your off days to help speed up their progression and realize their potential. Need to improve the roster? There is a transfer market available, and your scouts can help you find players on the market to improve your team or add depth. You earn more revenue the better you do, and can lose money for bookings of players, so be careful with those slide tackles!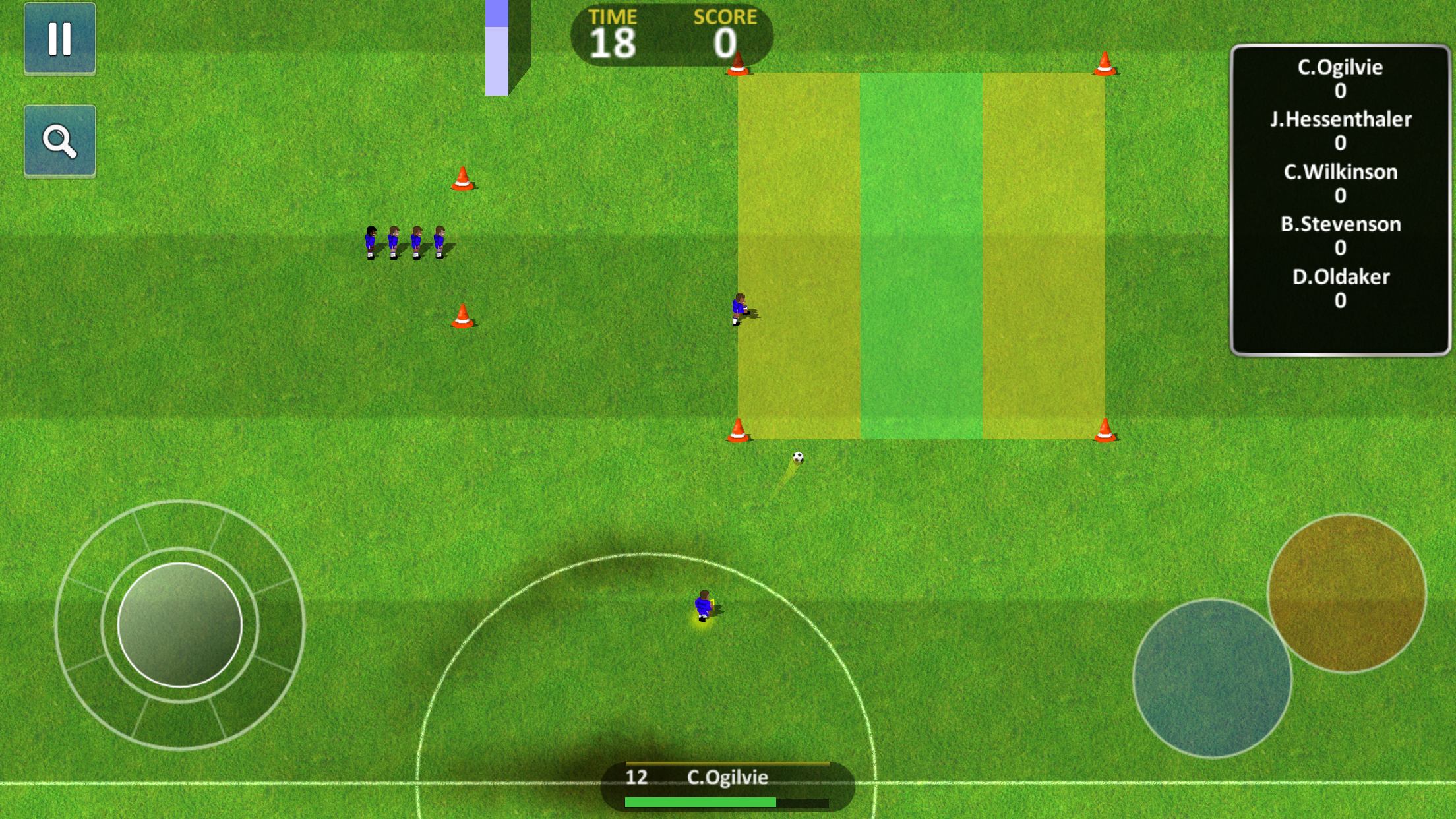 Manager mode is a bit daunting for me, someone who follows American sports and the way their player markets work, which are more insular and regimented than international soccer. The game throws a ton of offers from teams at you even from the start, and it does put the pressure on you to make a move. However, after a few matches, and making a few moves to improve my team, I felt a lot more comfortable with the system. Because you're constantly bringing in money, and can add an influx of cash to your team by spending gold coins; it's a system that's friendly to players, and feels like it has some depth to it, without going too far into realism. The auto option for lineups, once you choose your formation and preference for attacking, neutral, or defensive styles, takes some of the guesswork out of building your starting lineup.
Also, Manager mode is awesome because you really get to realize how many great English team names there are. I now support Scunthorpe. The player names are real, and the team names are only slightly different from real team names and colors. You can play with a whole bunch of worldwide teams in Friendly mode, and eventually get a job with the top-level clubs in Manager mode.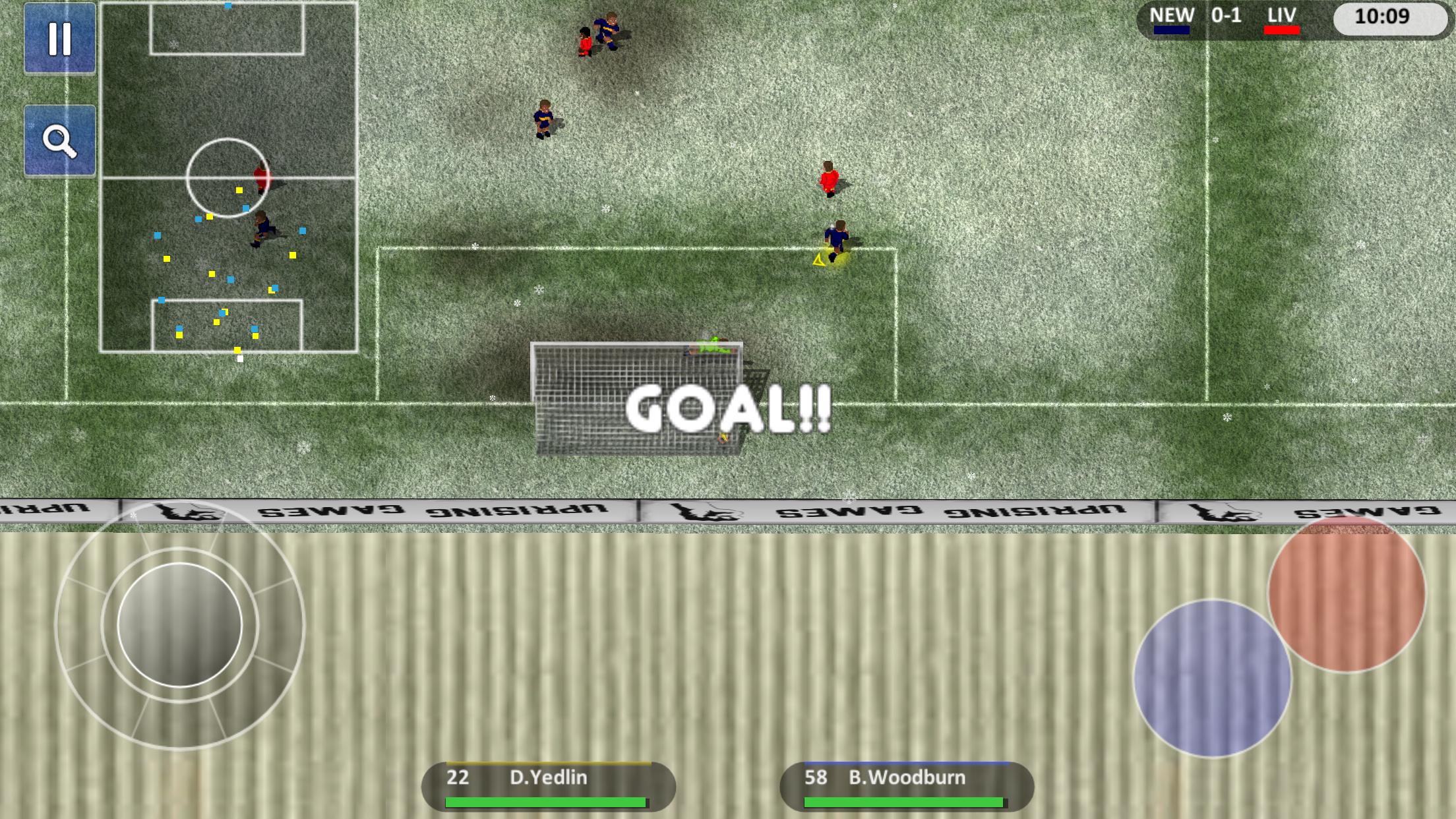 My main beef with Super Soccer Champs is pretty much that the game is so much more difficult with touch controls versus using an MFi controller. If you have one, absolutely use it with this game, the movement is super smooth and you'll be bending shots like a master soon. Also, if you have two controllers, you can play in local multiplayer matches!
Using a controller is such an improvement on when I played the game with just touch controls. The game just gets so much more difficult when you don't have that necessary accuracy to make tight moves around defenders, or to make a perfect route to cut off an attack. Honestly, the game is free, so you should give it a shot yourself, but I feel like this is a much bigger issue than the controls would be in the similar Tennis Champs Returns. Definitely mess around with the touch control settings, you can choose from three different joystick sizes and move the stick and buttons anywhere on screen. I had best results with a large size stick. Also, I do wish I could switch players manually rather than having the game handle it automatically, but I think this is a remnant of the Sensible Soccer days.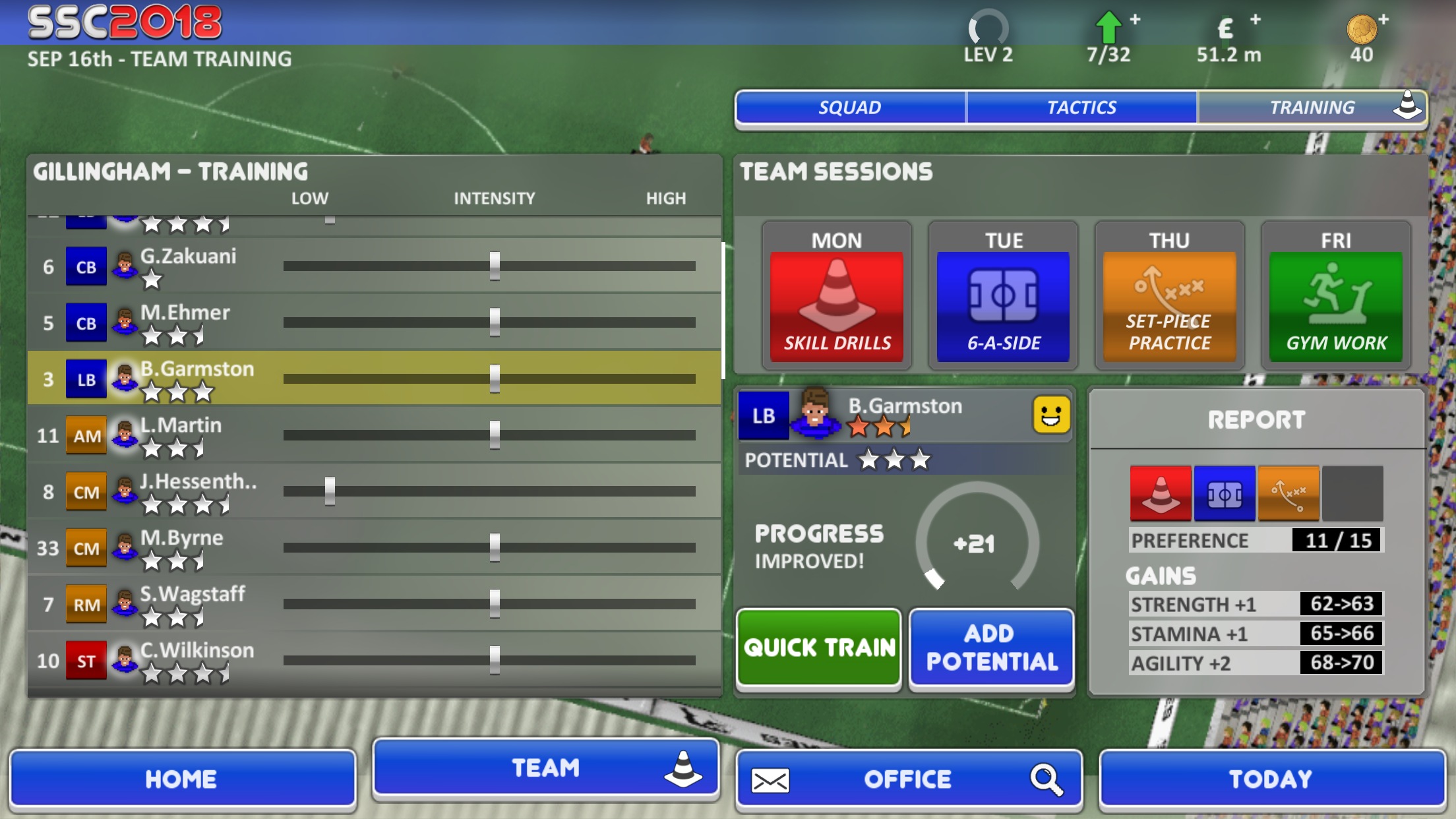 The game is free-to-play, and for a brief moment pre-release when the store didn't work, I was concerned about the game being pay-to-win. The game required coins to play friendly matches and the "Nations Cup" that totally isn't the World Cup wink wink, along with the ability to buy upgrade packs and speed up player development in the Manager mode. It's absolutely not that bad…for you, that is. The VIP mode, for $1.99, removes restrictions on friendly matches, and serves as an XP doubler, which gets you more coins. It also removes all ads, and for $1.99, that's a killer deal. There are two coin packs available, but they cost $0.99 and $1.99 each, and there isn't anything more expensive than that. Also, the Nations Cup will award gold coins for winning, if you want to take a country all the way to glory. Just not the United States, because who knows what they're doing right now.
So yeah, this isn't FIFA Mobile, you would have to really suck at the game or be really impatient to blow a ton of cash. If you played Tennis Champs Returns, this is essentially the same economy, and I cannot realistically say anything bad about it at all. Uprising Games makes cool retro game homages and doesn't charge exorbitant prices for their releases. If you have a controller, Super Soccer Champs is a must-play, since it really is a lot of fun when you can control it well. If you're just playing with touch, have some patience, and find control settings that work accurately for you.