Welcome to the SwitchArcade Roundup for June 14th! It's a good couple of days for eights. The Splatoon 2 Octo Expansion DLC is finally out, throwing in some new challenges and playable Octolings. Meanwhile The Octopath Traveler – Prologue Demo Version is out now. This is separate from the previous demo, which is no longer available. The demo is locked to three hours of play, but you can transfer your progress to the main game once it releases on July 13th.
There are also a bunch of sales going on right now, the biggest one being Breath of the Wild for $44.99. If you haven't picked it up…it's probably THE Switch game, you should probably do that. Splatoon 2 is $39.99 right now, essentially meaning you pay full retail price for the game plus the Octo Expansion. Also, Ultra Street Fighter 2 is $19.99 if you've been meaning to check that out after Street Fighter 30th Anniversary's release.
New Releases
It's E3 week. Gamers are focused on all the new E3 stuff, and with the gaming media focused on the event, developers and publishers are sure to hold off until after E3 to release new stuff. Just kidding! A dozen new games!
Arcade Archives DONKEY KONG ($7.99)
HAMSTER drops a surprise Nintendo arcade classic, and it's a momentous one: Donkey Kong, the game that put Nintendo on the map. I probably shouldn't have to explain this one. The platforming is a bit stiff by modern standards, but it's a classic with interesting challenges and gameplay systems in place. And of course, HAMSTER put in portrait mode so you can play either with your Switch propped up sideways, or through a monitor turned sideways (Vivo sells monitor arms that can do this for…less than you'd expect), or maybe through a custom handheld grip at some point?
RBI Baseball 18 ($29.99)
It took a bit longer for the Switch to get this port compared to other versions, but hey, it's here in time for this time of year, when baseball is the main game in town outside of the World Cup. Full rosters are here, as is a new Franchise Mode, Home Run Derby, and other small quality-of-life improvements. Ultimately, you have to like the RBI Baseball gameplay but at least MLBAM is putting a lot of work in to make the experience around the game better.
WHIP! WHIP! ($9.99)
SWORD! SWORD! or WHIP! WHIP! You play as Tire, a dessert hunter, trying to revive desserts from the ancient past. So you'll fight golems protecting legendary recipes? Hey, is it really that absurd of a concept compared to…the rest of gaming in its entirety? This one does feature co-operative play, which should make it an entertaining diversion, and I'm always a sucker for retro pixel art games.
Moorhuhn Remake ($6.99, $5.59 Launch Sale)
It's a light-gun-style shooter where you shoot chickens out of the air. You know, with the Joy-Cons supporting motion controls, it's time for light gun shooters to come back into style. The quality of the 3D visuals make this look kinda cheap, but maybe it's inspiration for Duck Hunt to come back, or for HAMSTER to drop some light gun ports on us, perhaps?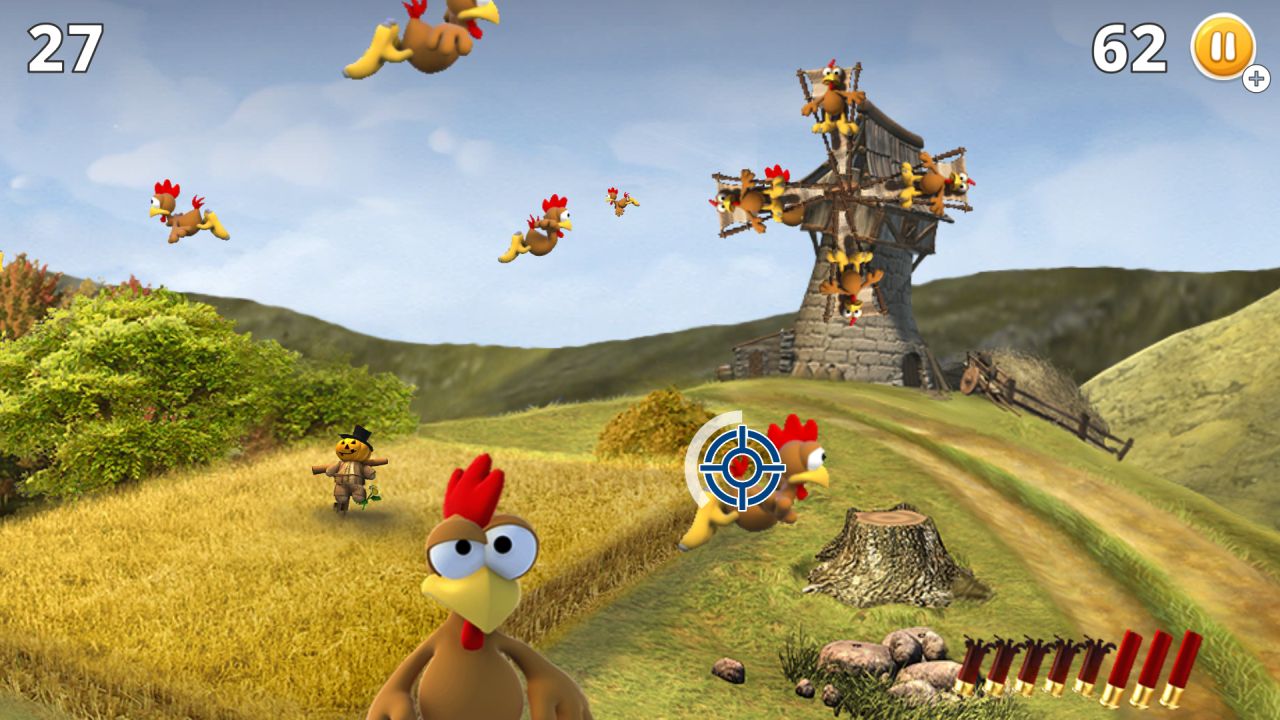 Pub Encounter ($16.99)
It's a romance game where you can fall in love with one of several middle-aged men. All of them are experience in life and have their own stories to tell. They may not be young, but they can love as deeply and passionately as anyone. This game earns the coveted Carter Dotson Most Hottest Dads of the Week Award.
Chameleon Run: Deluxe Edition ($5.99)
Okay, so I was a bit weirded out at first seeing this was published by Cinemax, and I was wondering why the US movie channel was now publishing indie game ports on Switch. Nope, it's just a Czech publisher by the same name. That makes a lot more sense. This auto-running platformer was an Apple Design Award winner, and features slick gameplay as you flip colors quickly while you run through levels. The game is quite fun, and there are additional levels and objectives in this version of the game!
ACA NEOGEO SUPER SIDEKICKS 3: THE NEXT GLORY ($7.99)
What an appropriate day to release a soccer game with the start of the World Cup! HAMSTER's second game of the week is an emulated version of one of SNK's soccer releases for NeoGeo. It features 64 teams, so you can take the US to glory, because they won't be doing anything otherwise! SNK games have a flair for the melodramatic, as you can tell from some of the faces and animations in games like these, and you'll likely enjoy this for that reason, though that low camera angle sure is an odd one to play with.
Soccer Slammers ($9.99)
What an appropriate day to release a soccer game with the start of the World Cup! This takes the NBA Jam approach to soccer, with 2-on-2 action not counting the goalies. So I guess it's 3-on-3, but only the only four players to be concerned with are the four that can possibly be human-controlled. The potential for high scores, not to mention the ability to bounce the ball off of walls, has me intrigued. My favorite soccer game, FIFA for Sega CD, had the ability to bounce the ball off of the sides of the field, and that looks like it'll make Soccer Slammers far more exciting than the real sport, which can be slow. I'm a baseball fan, so I can't judge. I mean, I can, but probably shouldn't.
1917 – The Alien Invasion DX ($7.99)
This shoot 'em up bills itself as a "memorization shooter" so I'd expect some cheap deaths at first until you memorize enemy patterns and their attacks. I dig the whole aesthetic of shoot 'em ups, and I like that this bills itself as "A Stephen de Andrade Game." That's a good name to bill yourself with, and makes this sound important. If you're into shoot 'em ups and like memorization challenges, this might be worth checking out.
Also, the developer ran an "Andrade Direct" in December 2017, and it is amazing.
Beekyr Reloaded ($9.99)
More shoot 'em ups this week, this one has you playing as a bee in a shmup that goes both horizontally and vertically. No love among hornets, as you play as Beekyr, and try to destroy the wasp queens that destroyed his hive. Wasps are jerks, y'all.
Mahjong Deluxe 3 ($19.99)
640 levels of Mahjong, with both 2D and 3D puzzles to tackle! I never got into Mahjong, so this doesn't really appeal to me, but it might be fun for you! Also, I appreciate the developer throwing in a screenshot of level 4-20. Blazing Mahjong action!
Lanota ($14.99)
Flyhigh Works brings this Japanese rhythm game to the Switch. You have to tap and slide on the screen to match the beats that fly to the outer ring, trying to keep up with the beat and max your high scores. There is also a story to follow if that's of interest to you.
Keep an eye out every weekday for more SwitchArcade Roundups! We want to hear your feedback on Nintendo Switch coverage on TouchArcade. Comment below or tweet us with your thoughts!