Each and every day new mobile games are hitting the App Store, and so each week we put together a big old list of all the best new releases of the past seven days. Back in the day the App Store would showcase the same games for a week, and then refresh those features each Thursday. Because of that developers got into the habit of releasing their games throughout Wednesday or very early Thursday in order to hopefully get one of those coveted features spots. Nowadays the App Store refreshes constantly, so the need for everyone to release all on the same day has diminished. Still, we've kept our weekly Wednesday night format as for years that's the time people knew to check TouchArcade for the list of new games. And so without further ado please check out the full list of this week's new games below, and let us know in the comments section which games you'll be picking up!
---
Alchemia Story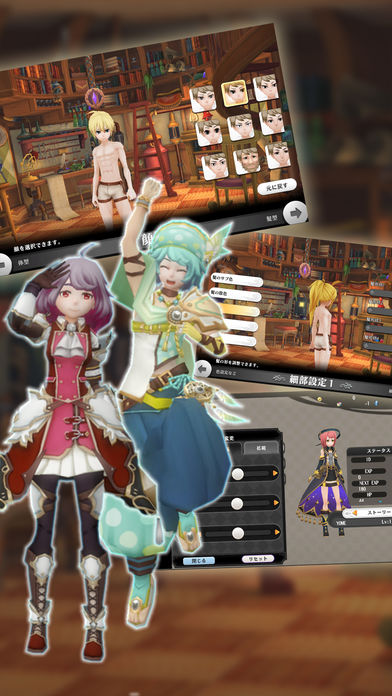 iTunes Description
Best smart-phone character creation is here!
Join in for the new "J"RPG to figure out people's kindness.

~~~Details~~~
◆Journey with your "YOME"!◆
There is a "YOME" system, another character to journey and help out each other with the player!
Leading the way to the target, supporting the battle, and synthesizing the items etc., s/he can help you out!
You can create your own "YOME" character like for your own character. Create your own favorite partner!
Forum Thread: Alchemia Story (ASOBIMO,Inc.)
---
Alvastia Chronicles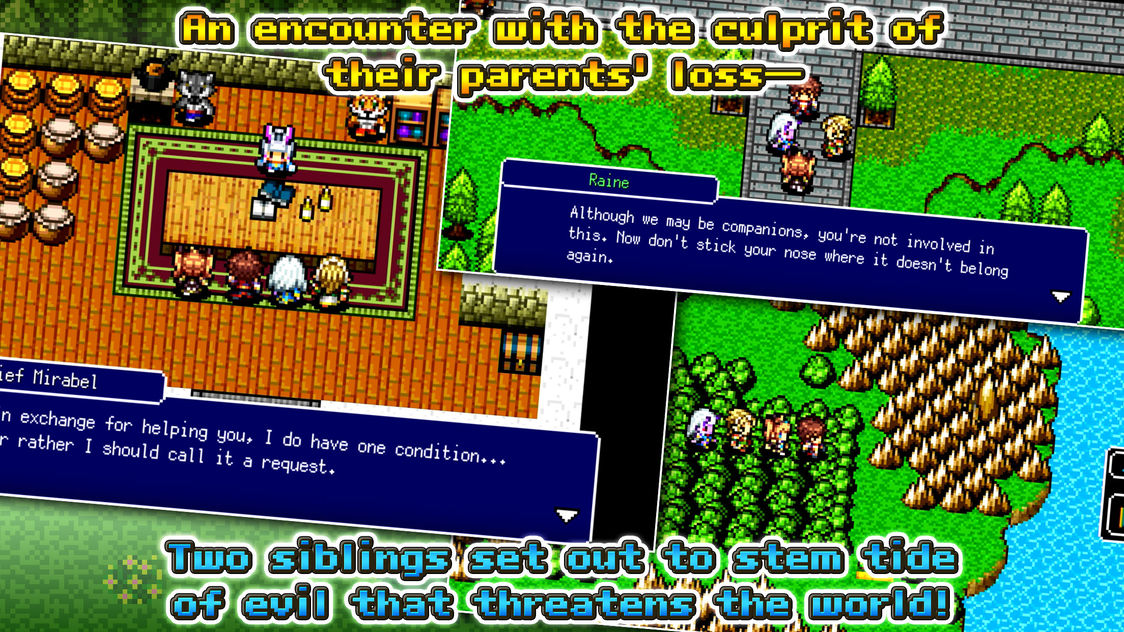 iTunes Description
After encountering the man who killed their parents ten years prior, Elmia, a priestess; and Alan, her brother and protector, set out to avenge their deaths as they fight to stem the tide of monsters flooding into the upper world, and restore peace to Alvastia.

However, in their quest to amass an army of diverse companions with the same goal, will they really be able to gain the strength necessary to bring their parents' killer to justice, and save the world…?
Forum Thread: Alvastia Chronicles RPG (by KEMCO / EXE-CREATE)
---
Ark: Survival Evolved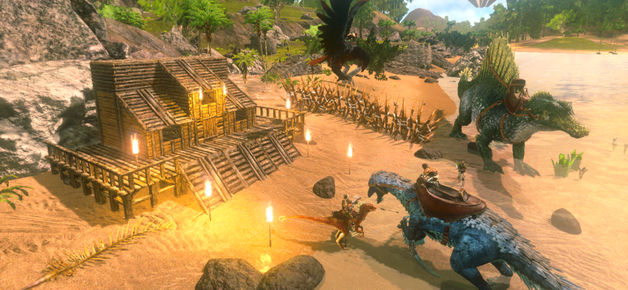 iTunes Description
Dive into the ultimate mobile dino-adventure with ARK: Survival Evolved! A massive game world combines with 80+ unique dinosaurs and primal creatures for you to capture and tame – making for a survival experience bar-none. Meet up with other players and friends in this Jurassic-era world, to form tribes and work together to build colonies of survivors.

Based on the genre-defining adventure from PC and consoles, ARK: Survival Evolved challenges you to survive and thrive on a mysterious island, where you start out alone and unarmed. Gather resources and craft tools to build shelter and hunt. Expand your domain while capturing and taming dinosaurs to do your bidding. Make new friends online, form tribes, and build mighty structures to defend against man and mega-predators alike!
Forum Thread: ARK: Survival Evolved (by Studio Wildcard)
---
Balloon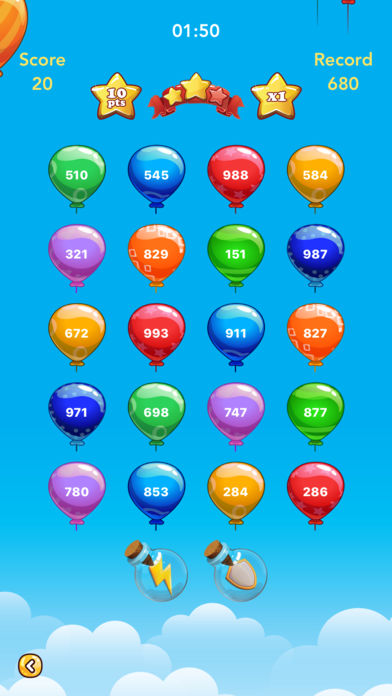 iTunes Description
Challenge your brain skills and catch your eyes with funny and happy balloons!

Improve your cognitive abilities and let's enjoy a simple and exciting game: find and crush the balloon containing the lowest number.

Are you smart enough to win the other players and dominate the leaderboard?
Forum Thread: Balloon (by Luca Ercoli)
---
Bloons TD 6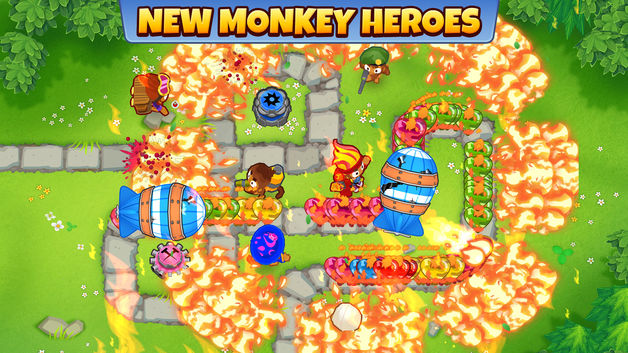 iTunes Description
Smash Hit Tower Defense Game
The Bloons are back and better than ever! Get ready for a massive 3D tower defense game designed to give you hours and hours of the best strategy gaming available.

Craft your perfect defense from a combination of awesome monkey towers, upgrades, Heroes, and activated abilities, then pop every last Bloon that comes your way!
Forum Thread: Bloons TD 6 (by Ninja Kiwi)
---
Champion Eleven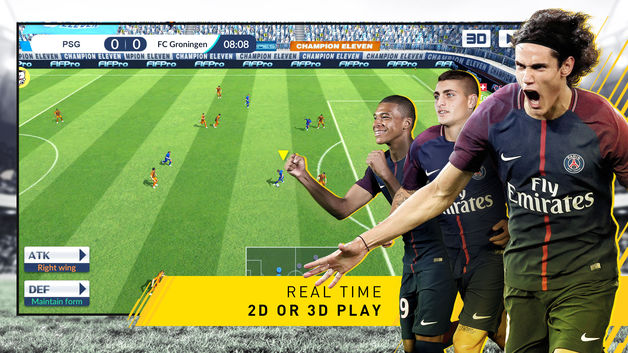 iTunes Description
Pep Guardiola – Champion Eleven Official Ambassador
Run your own FIFPro-licensed football team as a professional manager, and use your own specific tactics to overthrow your opponents!

– Game Highlights
Freely switch between 2D and 3D views built the new Unity 3D Engine, battling against real AI or human opponents across the globe.
Forum Thread: Champion Eleven (by Meogames)
---
Dangerous Drake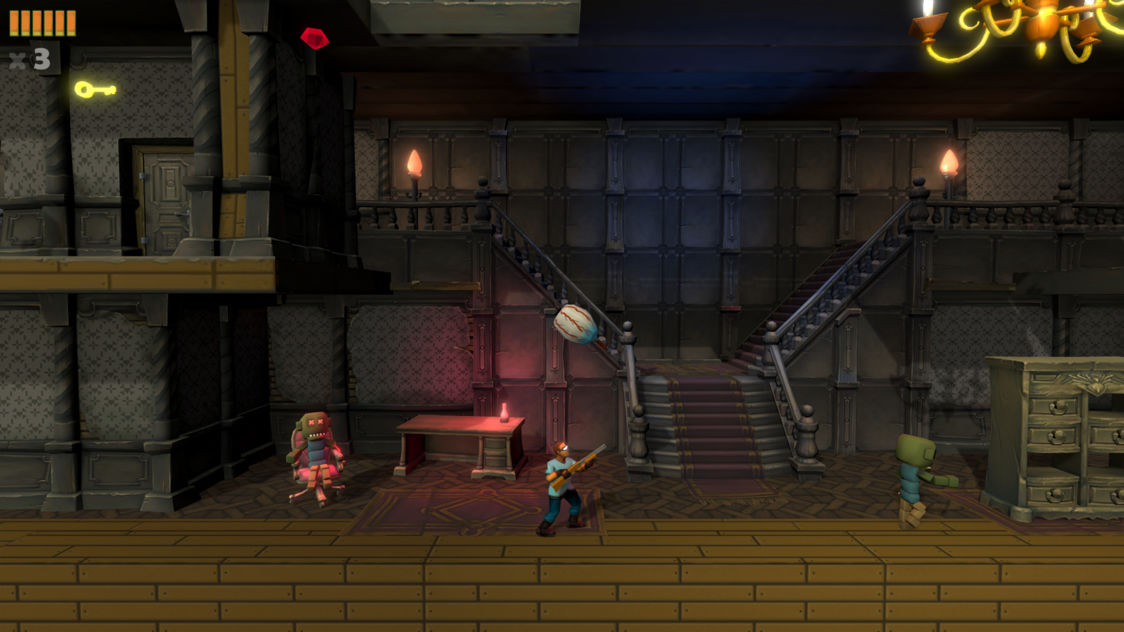 iTunes Description
A guy in a cap, by the name of Drake, rides his car. Everything goes according to plan, it goes smoothly, no problems. It starts to rain, it gets dark. He was impatient to go to the toilet, but in the rain is not very convenient. Nearby he was see the mansion. While he was doing his dirty work under a canopy, someone stole his cap.. It seems that it was a zombie and he ran into the mansion. In vain he did it. Drake takes a shotgun and follows him.
Forum Thread: Dangerous Drake (by Kirill Kotenko)
---
Dominoes Ninja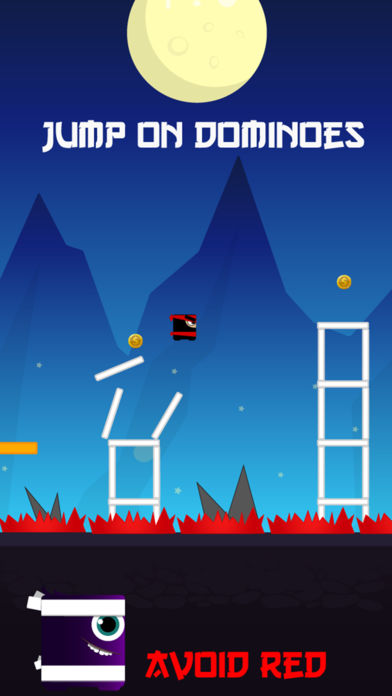 iTunes Description
Jump on platforms and Dominos to reach the Golden Cup which is the goal.
Every time you lay on platform or dominoes you get 3 jumps.
Characters have different jumps count.
Yes, the game looks easy .guess what it's not at all!
Jump without hesitation, the challenge starts now.
Forum Thread: Dominoes Ninja (By M games)
---
Dot Blocks!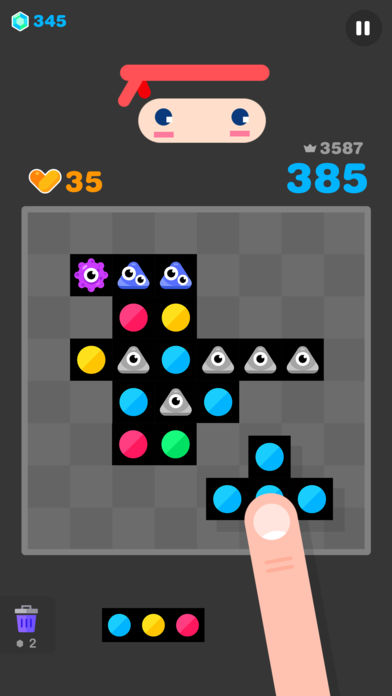 iTunes Description
Dot Blocks! is a fun new puzzle game!
Match three or more blocks of the same color.
Defeat cute characters with power-ups.
Forum Thread: Dot Blocks! (by GalacticThumb)
---
Dragon Ball Legends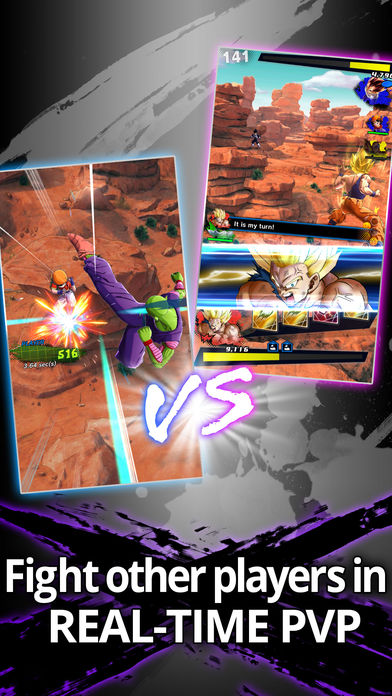 iTunes Description
Get ready for the all-new Dragon Ball smartphone game that fans around the world have been waiting for! Battle it out in high quality 3D stages with character voicing! Enjoy 1 on 1 action against rival players from across the globe!

Card Action Battles with Intuitive Controls
– Easily control your favorite DB fighters.
– Unleash fierce combos and explosive special moves with the touch of a finger!
Forum Thread: DRAGON BALL LEGENDS (by BANDAI NAMCO Entertainment Inc.)
---
Explodey: Sci-Fi Side Scroller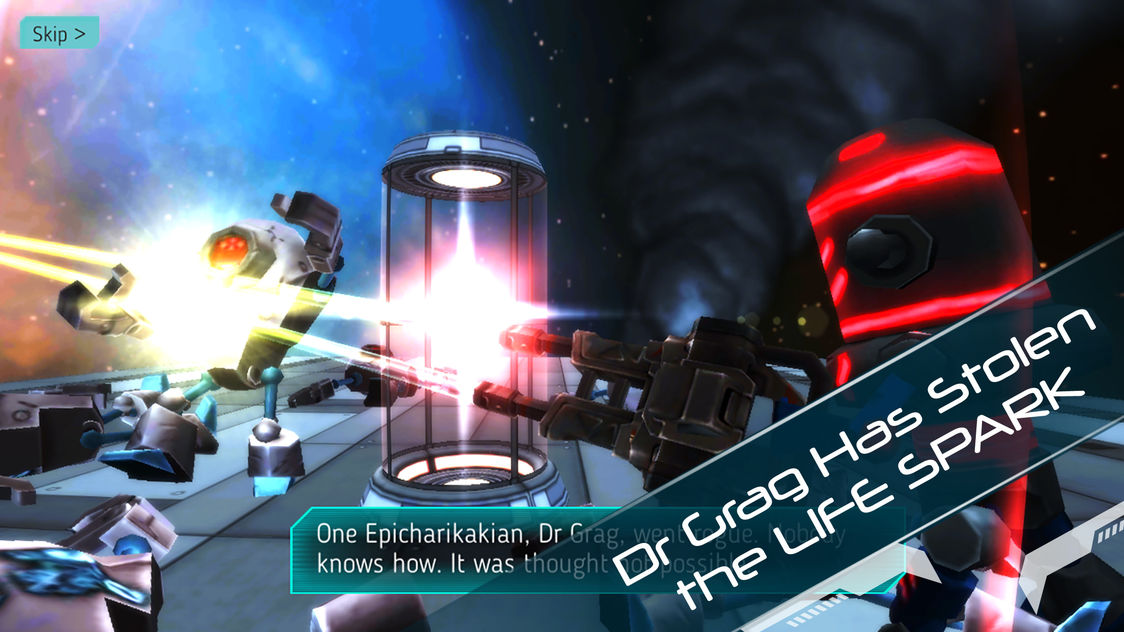 iTunes Description
In the distant future, a nearby galaxy is in peril. Equipped with the latest technology, you must pilot a heavily armed space fighter through 5 exotic worlds to destroy the evil Dr Grag and save the Life Spark. Joining you on your journey is The Engineer, a silicon being capable of building anything you need. Unfortunately, he's also a bit of a jackass…
Forum Thread: Explodey: Sci-Fi Side Scroller (by Yityat Studios)
---
Football Forever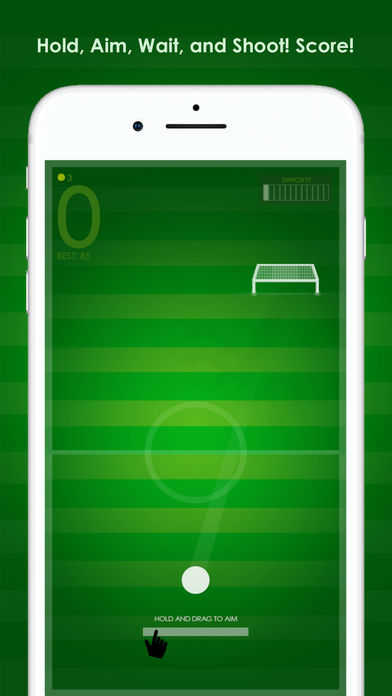 iTunes Description
You've never played a football game like this before. One ball, and so many goals! Try to score as many goals as possible before you miss!

With simplistic gameplay and interesting challenges, Football Forever is easy to play and fun to master. Careful though, it's very addictive!

The game starts just like a penalty or free kick, but soon things get slightly more challenging. The goals start to move up and down, then left and right, it starts to rotate, then is rotates and moves all at the same time! Not to worry though, just use your aim, and patience to kick the ball in the back of the net! Watch out for the defender!
Forum Thread: Football Forever (by Play Logik)
---
Giants War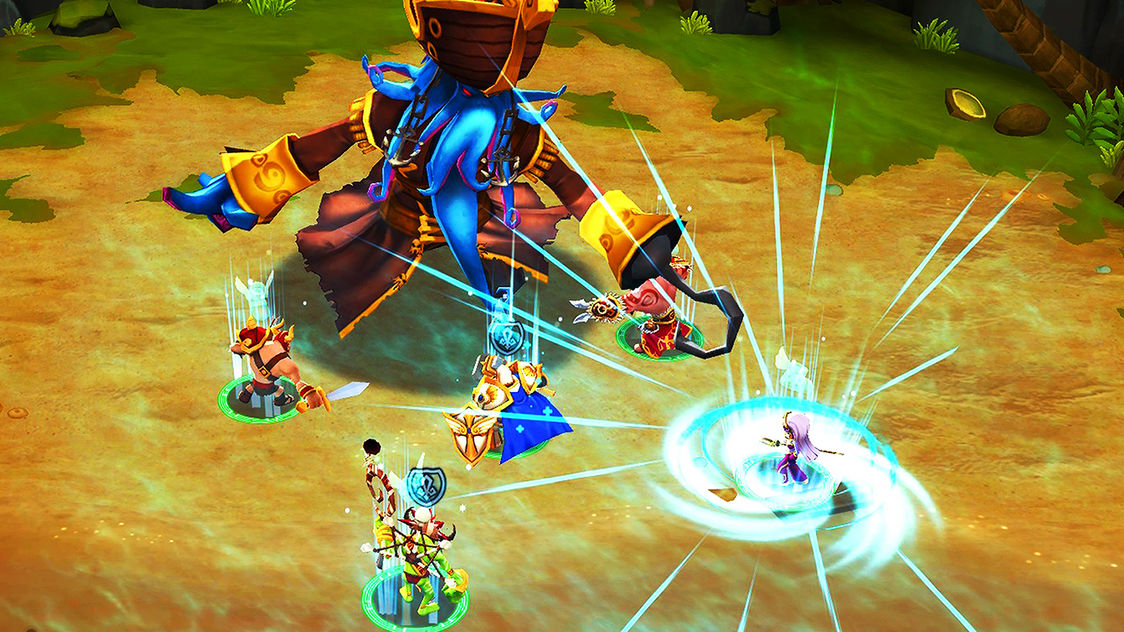 iTunes Description
Big things have small beginnings.
BUT BIGGER THINGS HAVE BIG BEGINNINGS!

Be a GIANT among heroes in this well-chiseled RPG! Featuring fast-paced gameplay and arcade-like action, this game might actually be too big and too fast for you to handle! Immerse yourself in this saga as you discover a world consumed by Giants. Recruit a team of the mightiest heroes, battle epic bosses, and live large in your very own customizable base!

Small heroes need not apply.
Forum Thread: Giants War (by GAMEVIL)
---
Huge Football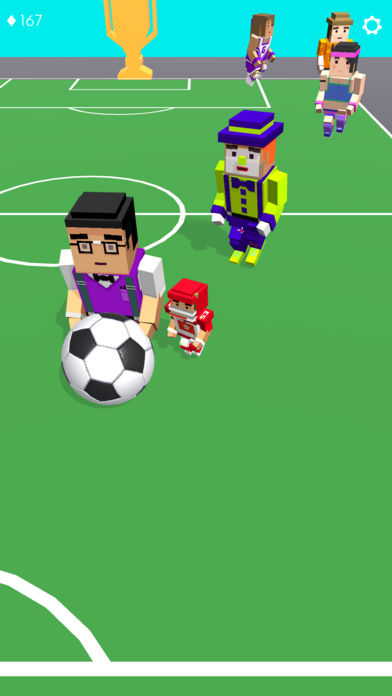 iTunes Description
"Huge Football" is 2018 unique and original football game.
You are a tiny football player. While the world is huge. You must challenge giant football players and take their cup.It is funny more than you image.

AR is included, you can play football game in your world. AR is optimized for iPhone 6s+ with iOS 11+.
Forum Thread: Huge Football
---
Infinite Pool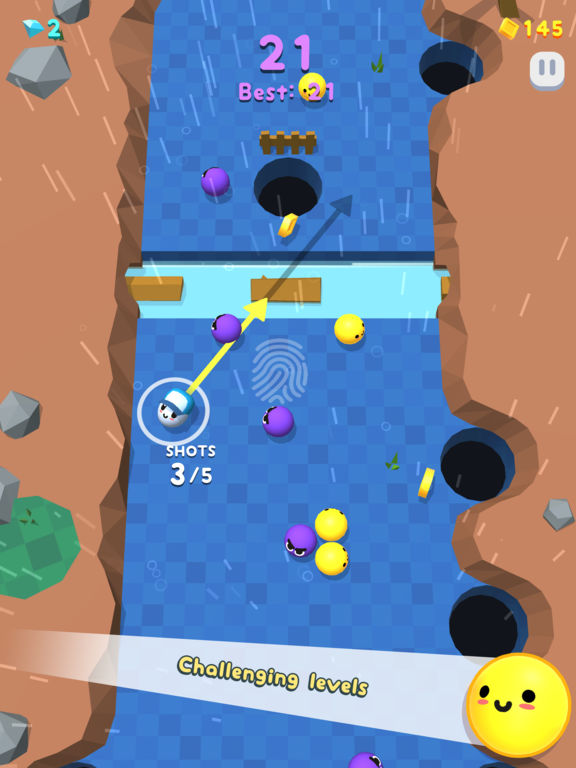 iTunes Description
Take your pool skill on an adventure! Aim, shoot, and sink balls before you run out of shots. Help Cupi find and sell hats, and upgrade the shop to its fullest potential.

○ Intuitive one finger pull and release controls
○ Challenging missions
○ Exciting levels
○ Cute and weird balls to sink
○ Rare and epic hats to discover
○ Special hat abilities to unlock
Forum Thread: Infinite Pool (by By Kiseki Games)
---
Knights Chronicle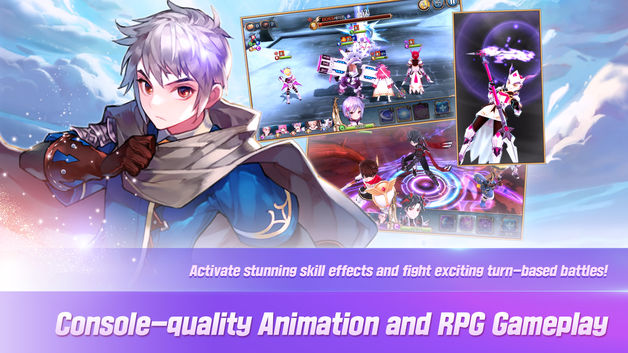 iTunes Description
Knights Chronicle: Console-quality Animated RPG
An awesome adventure spanning time and space!
Embark on a journey to the planet Garniel and meet over 100 unique heroes.

▶A Stunning New RPG◀
Experience the next evolution of mobile graphics, battles, and storytelling!

▶Be A Strategic Genius◀
Recruit hundreds of characters with unique skills and talents!
Fight creatively and lead your team to victory!
Forum Thread: Knights Chronicle (by Netmarble Games Corp)
---
Legendary Chef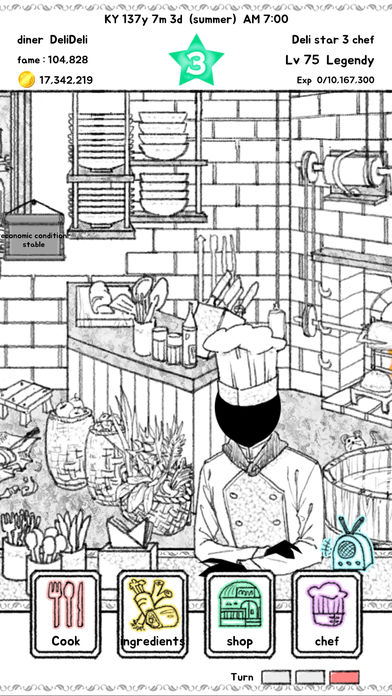 iTunes Description
A second legendary craftsmen series!
Not authentic Fantasy restaurant management simulation!
New concept cooking game!

What is the taste of a dragon?
skeleton broth?
The mermaid fish only uses the fish of the lower half! Really!
Fried Harpy, Fried Harpy?

In all this possible game 'Legendary Chef'
Experience the new world of monster cuisine.
Forum Thread: Legendary Chef (by Blacksmithgames)
---
Merge Ghosts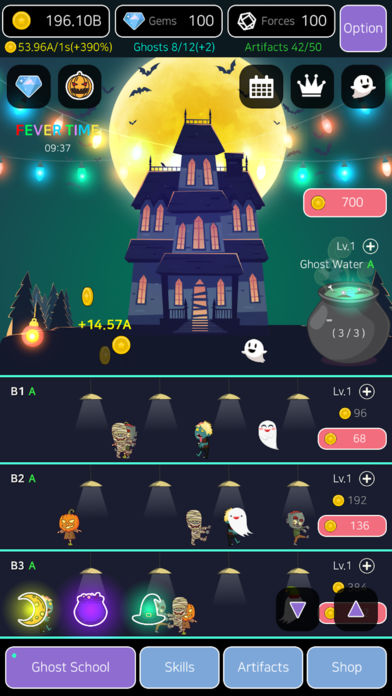 iTunes Description
A ghost town revive project started with an unexpected living together of ghosts and monsters!
And what happened between the ghosts?

Every night in the ghost town, the merging of ghosts begins.
Summoning, merging, skills, artifacts, revive, and the ghost festival.

Get started now! Merge Ghosts!
Forum Thread: Merge Ghosts (by 4th May Soft)
---
Muse Dash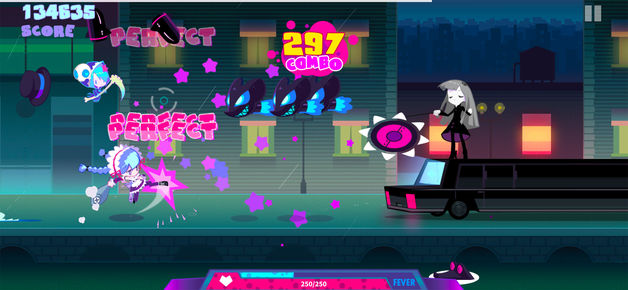 iTunes Description
Come and fix the world movement tampered with by a mirror image code with three beauties!
This is a world of the perfect combination of a cool parkour game and a traditional music game——Muse Dash!!
Yes.
You're destined to be our Master!
What? You don't have nimble fingers? Meow~ Don't be too modest!
So, don't worry! If you do not excel in playing action games,
you can still overcome the difficulties by dancing to the music!
Choose your favorite beauty to go through the romantic backdrop. Now let's get started with our journey to wipe out all the adorkable monsters!!!
Forum Thread: Muse Dash (by PeroPeroGames & X.D. Network)
---
Ninja Masters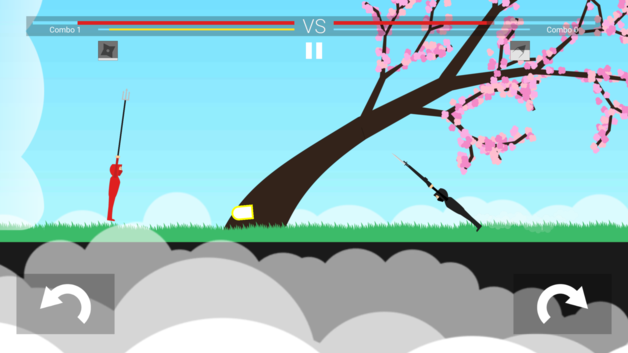 iTunes Description
Get ready for Ninja Masters! From the creators of Ninja Duel, Ninja Masters is a fighting game completely reinvented for mobile. Fight awesome ninja masters, or fight your friends, or have a quick match, Ninja Masters has deceptively simple controls with high gameplay depth. Outmanoeuvre your opponents, strike your enemies down with your weapon and dodge deadly attacks.
Forum Thread: Ninja Masters (by Increditastic Games)
---
Paint Hit: Color Blast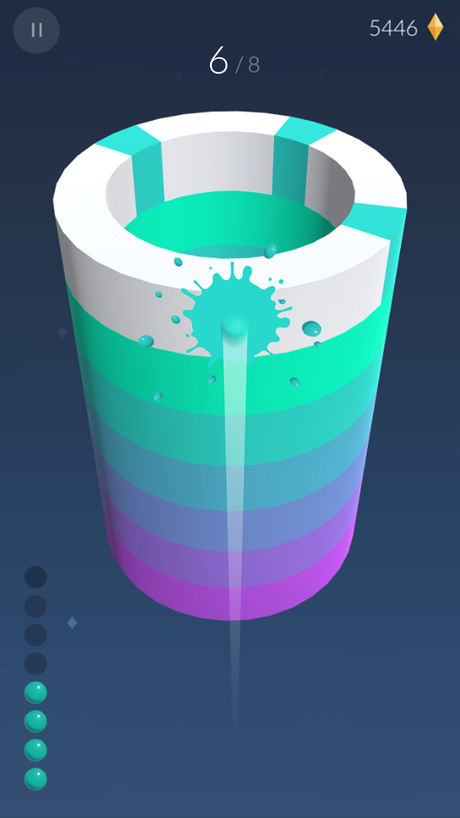 iTunes Description
* 100's of levels
* Challenge the bosses. Can you master their quirks?
* Great audio to help you get in the zone
* Messy painting fun
Forum Thread: Paint Hit: Color Blast (by MAG Interactive)
---
Perspecto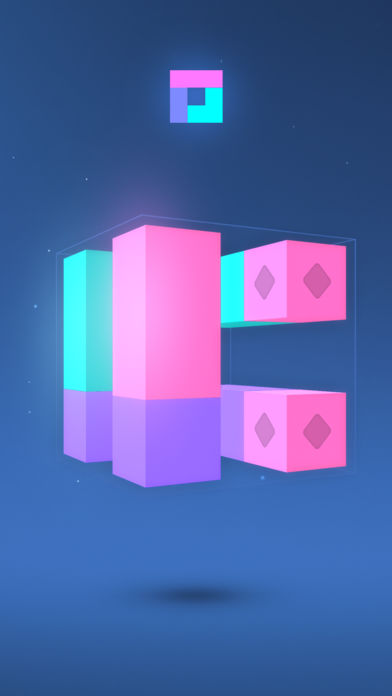 iTunes Description
Sometimes all you need is to change the perspective.

You will skip between dimensions and challenge your imagination. Somewhere between 2D and 3D, you will have to find creativity to solve the puzzles.

It is a brilliant game… but that is just our perspective 🙂
Forum Thread: Perspecto (by Gamezaur)
---
Pine Racer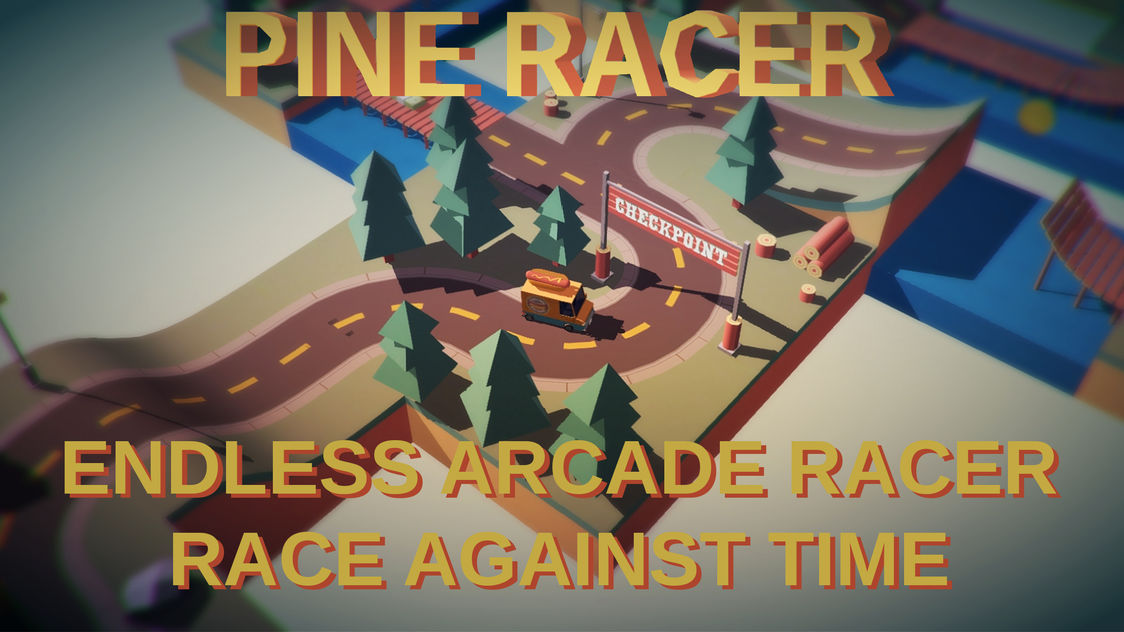 iTunes Description
Pine Racer is probably the hardest arcade racing game on App Store to master!

Race down the narrow endless track in this fast & fun car physics game, but don't fall off!
Jump over obstacles, collect power ups and go through check points to beat your high score.
Super fast pace and fluid controls, and it gets harder the more points you get!
Buy better cars to outclass your friends high scores.
Forum Thread: Pine Racer (by 3dper Games)
---
Pretty Pickle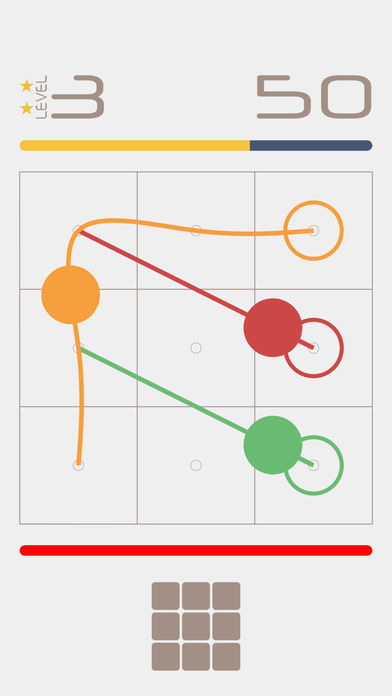 iTunes Description
Pretty Pickle is an addictive brain teaser.

It is minimal and straight forward but challenging and captivating.
Each level is a puzzle that requires careful planning to solve, otherwise you will find yourself in a pretty pickle!

Train your brain to think about the whole picture. Draw the paths for tokens so they can reach their targets, but foresee their movement and avoid collisions – as after you finish creating paths the tokens will start moving all at once.
Forum Thread: Pretty Pickle (by Pawel Klarkowski)
---
Push Sushi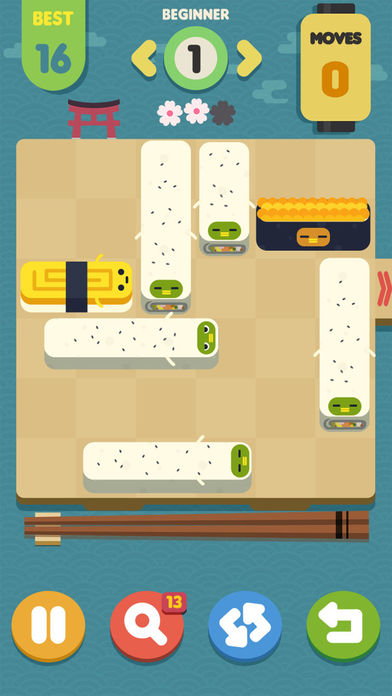 iTunes Description
Try to send out the sushi
At every level, we only need to promote other sushi and set up a road, through direct export to produce the delicious sushi you want.
Just push and push, you can play, but it's not easy to take out sushi successfully.
Different difficulty, strange situation wait for you!
Forum Thread: Push Sushi – puzzle&unblock (by ZPLAY)
---
Reversed Land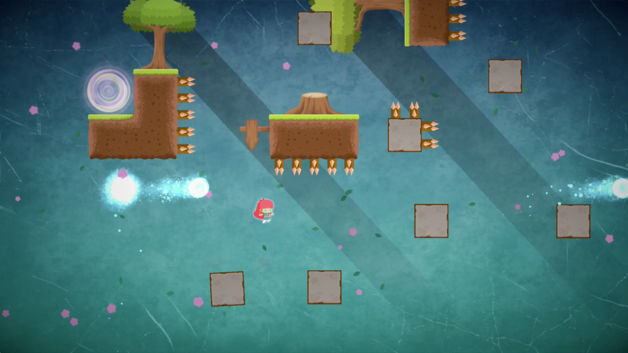 iTunes Description
Get ready for a fun puzzle platforming game. The little girl got trapped in a mysterious land where she has the power to reverse the gravity direction.With this power you will find a way to reach the exit of the land and help her to get out of the nightmare. In this mysterious reversed land, the path beneath your feet will collapse at any time, and the death and fear will always be with you. As the player, can you help the little girl to travel across the space?

Gameplay:
In this game you can move jump and reverse gravity.With these abilities to avoid obstacles and reach the end of the level in this puzzle platforming game!
Forum Thread: Reversed Land (by 10kbit Games)
---
Slash Them All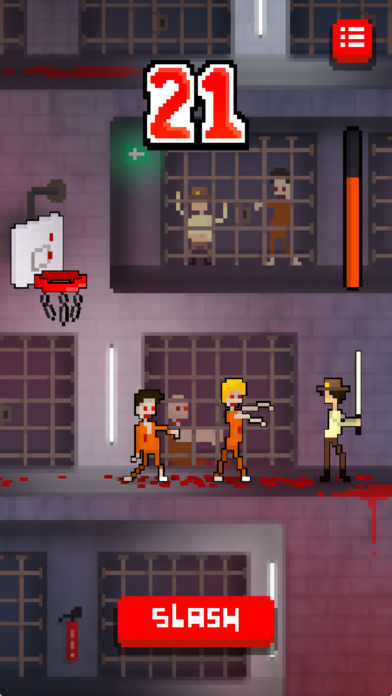 iTunes Description
Decapitate zombies and play basketball with their heads to score as many points as possible!
More than twenty characters are to unlock!
Grab your sword and go!
Forum Thread: Slash Them All (by Laurent Bakowski)
---
Tile & Error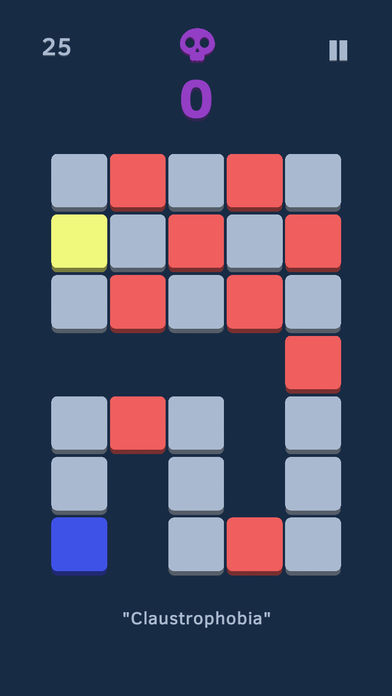 iTunes Description
Swipe your finger to move the blue tile.
Reach the yellow tile to win.
How hard could it be?

An insanely difficult game of pattern recognition, patience, and skill.
Using the intuitive 1-finger controls, attempt to master all 30 levels with as few mistakes as possible.
Forum Thread: Tile & Error (by bloop.)
---