Each and every day new mobile games are hitting the App Store, and so each week we put together a big old list of all the best new releases of the past seven days. Back in the day the App Store would showcase the same games for a week, and then refresh those features each Thursday. Because of that developers got into the habit of releasing their games throughout Wednesday or very early Thursday in order to hopefully get one of those coveted features spots. Nowadays the App Store refreshes constantly, so the need for everyone to release all on the same day has diminished. Still, we've kept our weekly Wednesday night format as for years that's the time people knew to check TouchArcade for the list of new games. And so without further ado please check out the full list of this week's new games below, and let us know in the comments section which games you'll be picking up!
---
The Ancients AR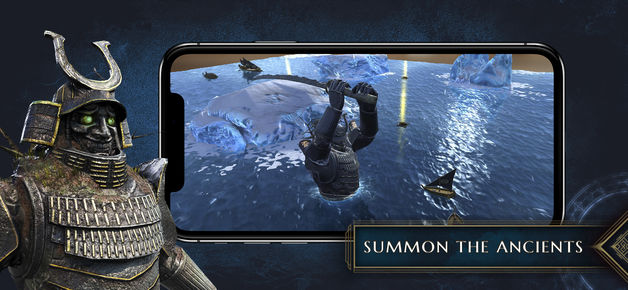 iTunes Description
The Ancients AR is one the first real-time strategy games for ARKit, combining its unique capabilities with stunning art and graphics, exciting gameplay and a compelling storyline. The game requires great leadership, a variety of tactical skills, but also a great amount of dexterity to effectively lead your ships. The player is given a wide selection of options and tactical choices which can lead to victory.
Play the game in AR Mode and view the battlefield – a piece of the ocean – on your own desk or living room floor, and experience sea battles more realistically than ever before! Show off your amazing victories on social media through videos and images! #AncientsAR
Forum Thread: The Ancients AR (by Immersion)
---
Brick Breaker Ultimatum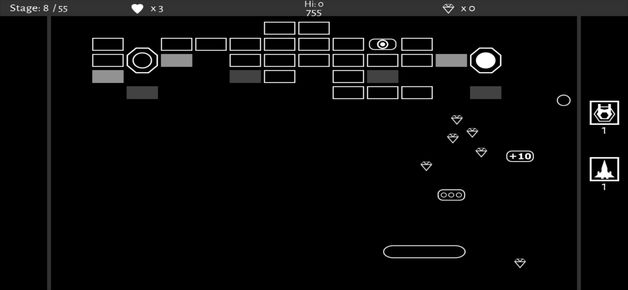 iTunes Description
Break bricks use power ups & collect gems for upgrades.

Different kinds of levels like bosses, crush the bricks & more.

Don't forget that you can buy serious help in shop: Droid help & Air support will give you more crushing power.
Forum Thread: Brick Breaker Ultimatum (by FreneticGamez)
---
Cartoon Craft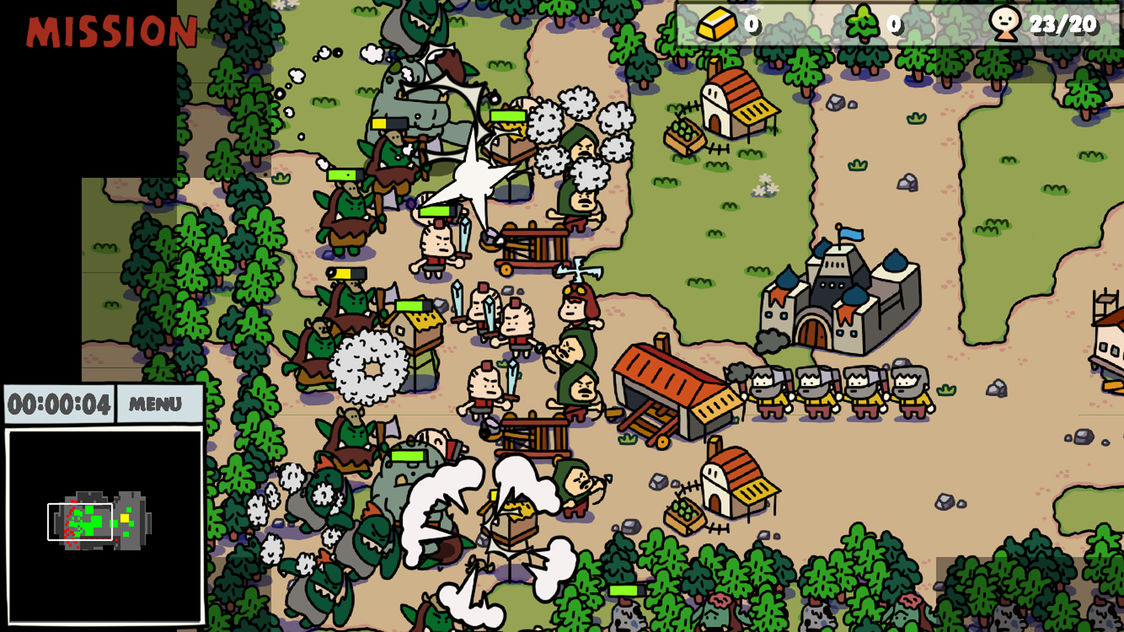 iTunes Description
Orcs and Humans are facing the huge battle. But wait! Someone weird is coming. Then every orc and human turns into ZOMBIES!

What's happening? Come get here and save the day!

This is a real-time strategy game.
The most adorable RTS on mobile(Probably).
Forum Thread: Cartoon Craft (by ParkPill)
---
The Creeps! 2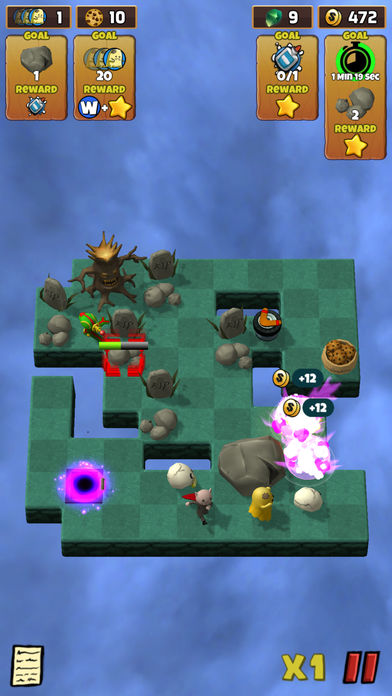 iTunes Description
The Creeps are back and hungry for your cookies!! Crush them with your toy defenses. Water blasters, boomerangs, glue bottles and even powerful flashlights are at your disposal! Choose the best time and place to build and upgrade. Outsmart the Creeps in 40 puzzling levels!

Feel like getting up close and personal? Bring the battle for your sweet, sweet cookies into the real world in Augmented Reality (A.R.)!
Forum Thread: The Creeps! 2 (by Super Squawk Software)
---
Dead Chronicles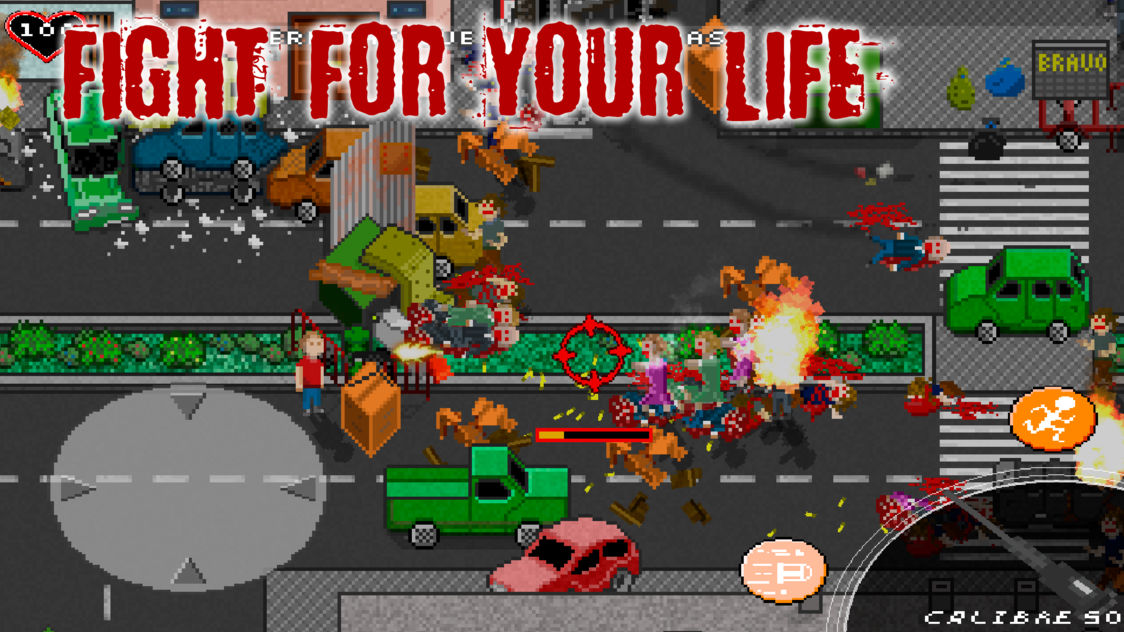 iTunes Description
Two weeks since the outbreak, a horrible world wide infection.

I've been in my home since the beginning, trying to get back the TV signal, hiding hoping to wake up… but this nightmare is real.

I'm running out of food, no water and here comes the worst: no toilet paper.

Time to get out of here.
Forum Thread: Dead Chronicles (by JBS Games)
---
Deep Space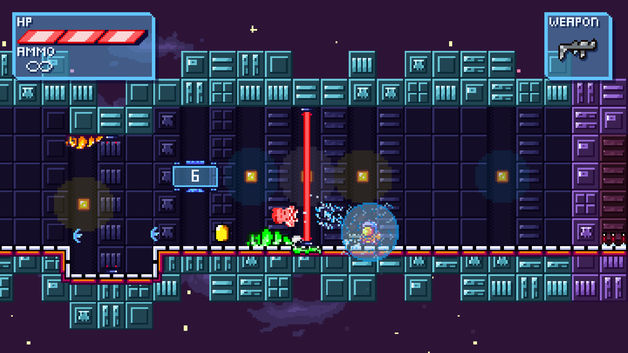 iTunes Description
What is DEEP SPACE?
DEEP SPACE – a new hardcore-endless Sci-fi platformer,
which generates randomized levels on the go! Each new level will be brand new!

What's the game about?
You are a member of the DeTeam team, which controls the safety of scientific space stations.
If there is a virus contamination and everyone got infected, it's your time!
Grab your gun, jump into the spaceship and go to a new sweep!
Be careful… The DeTeam team is top secret! If you die, no one will remember you…
Forum Thread: Deep Space | Space-Platformer (by Crescent Moon Games)
---
Flick Arena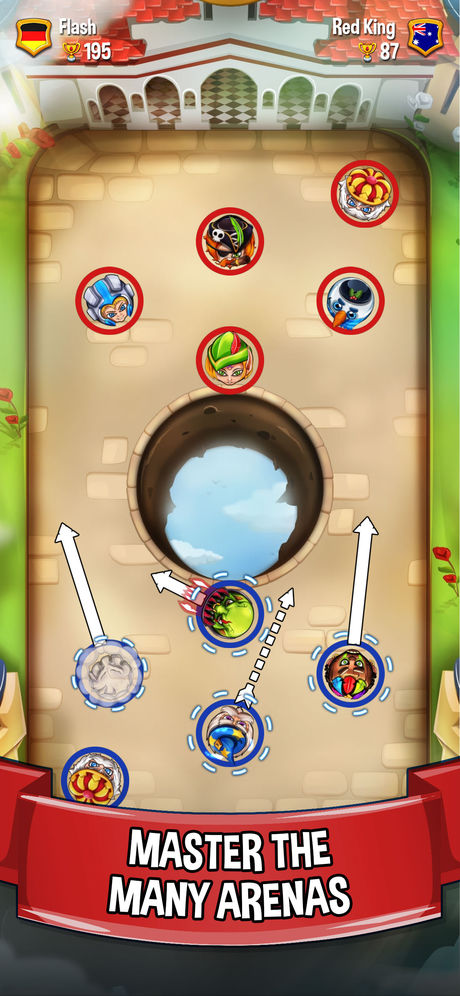 iTunes Description
Get ready to duel!

Flick Arena is a real-time, 1v1 multiplayer game where you engage players from across the world in quickfire strategic duels.

To create the ultimate strategies, collect powerful new characters and upgrade your existing deck. Build your favourite decks and rotate your loadout to master the multiple arenas, with elements such as fiery pits and gaping chasms impacting your battle strategy.

Whether you defeat your opponents by brute force, clever strategies or good old fashioned trickery, rack up victories, earn Trophies and aspire to reach the Diamond League!
Forum Thread: Flick Arena (by Flaregames)
---
Gleam of Fire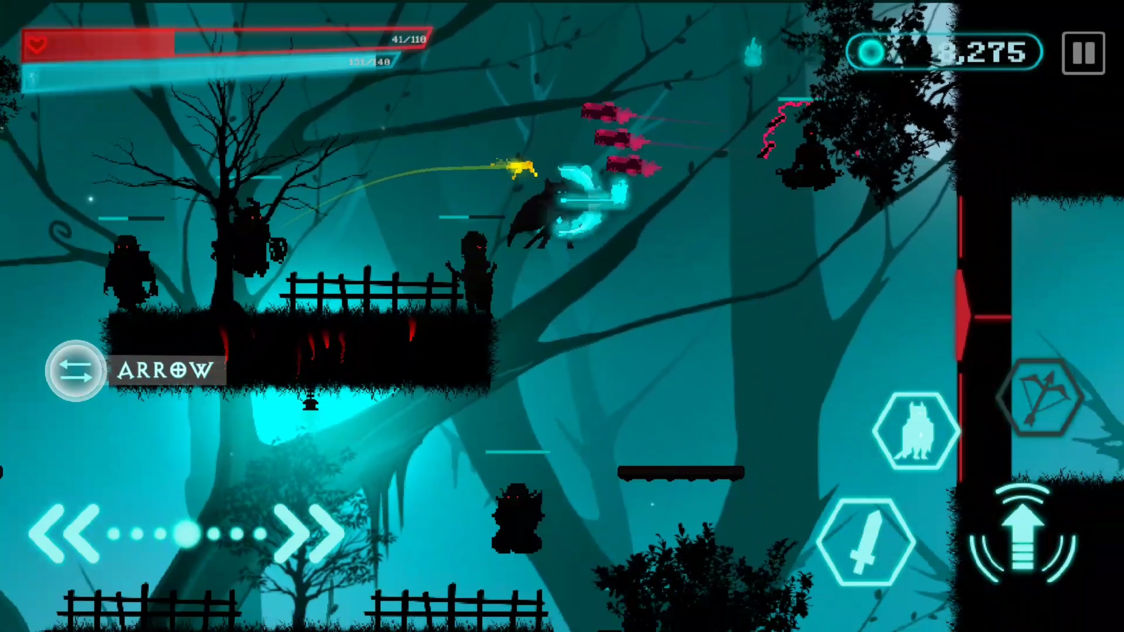 iTunes Description
Inspired by retro action arcade games, "Gleam of Fire" brings console action to your mobile.

*Melee combos, charged arrow shot, and freeze magic. Dodge or dash through deadly traps and enemies. Choose and control your battle.
*Collect souls from enemies and light the torches for more powerful upgrades.
*Over 30 handcrafted levels, lots of monsters, and big bosses.
*60fps nonstop 2D action.
Forum Thread: Gleam of Fire (by Snow Games)
---
Heroes of Arzar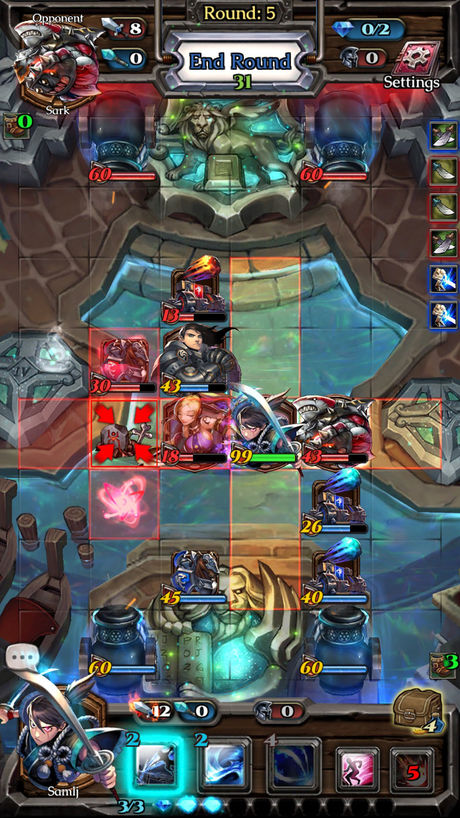 iTunes Description
Experience a game that you have never experienced before and together you and your companions shall gain the title of "Master!"

Select your Hero and forge your own set of Weapons and Runes with all types of items we have in store. Defeat your opponents with your wit, your will and with the varied types of playstyles and strategies!

Choose from the elites of Arzar, with more than 20 Heroes available for DreamWalkers to summon! With the diverse types of runes, items, and spell combinations each DreamWalker is able to create his/her own exclusive Hero to face the flames of the raging battles in Arzar.
Forum Thread: Heroes of Arzar (by USERJOY)
---
Human Evolution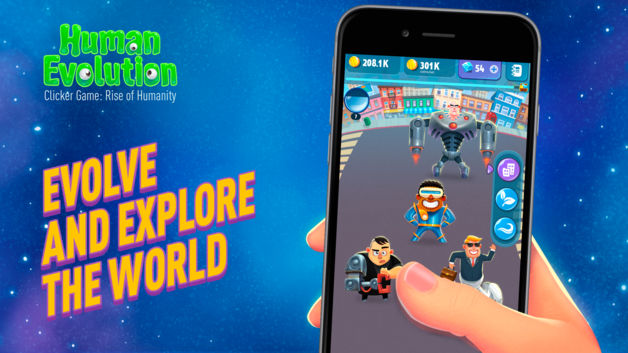 iTunes Description
For all, who love DNA mixing games, we've brought a new app – Human Evolution Clicker Game: Rise of Mankind! Welcome to the evolution party! With this stage evolution simulation, you can pass through all creatures from virus to the post-human, look upon the world evolution and have fun! Evolve and upgrade creatures – merge animals to get the new breed! Take two same beasts or protozoan, play with their genetics and enjoy the result!

Buy crystals to make your evolution faster! Unlike other monster evolution clicker games, your game ends when you get cyborgs and sentient robots, but you can stop earlier if you dislike the human evolution, but prefer crocodile evolution, dog evolution, birds evolution or even giraffe evolution! The evolution world is waiting – start the evolution fun right now! Enjoy our super evolution game – the great gift for all merge games and combination games lovers!
Forum Thread: Human Evolution – Clicker Game (by WazzApps)
---
In The Dog House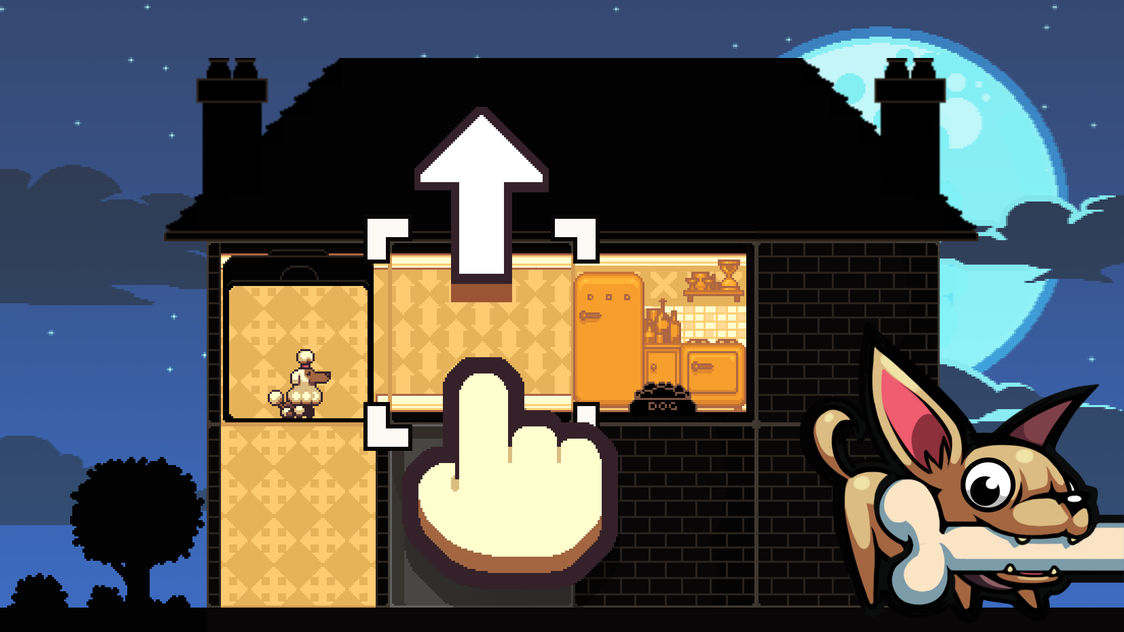 iTunes Description
Have you ever wondered what your dog gets up to while you are away?
Guide your favourite pooch through this charming and strategic puzzler.
Forum Thread: In The Dog House (by Nitrome)
---
Kamiori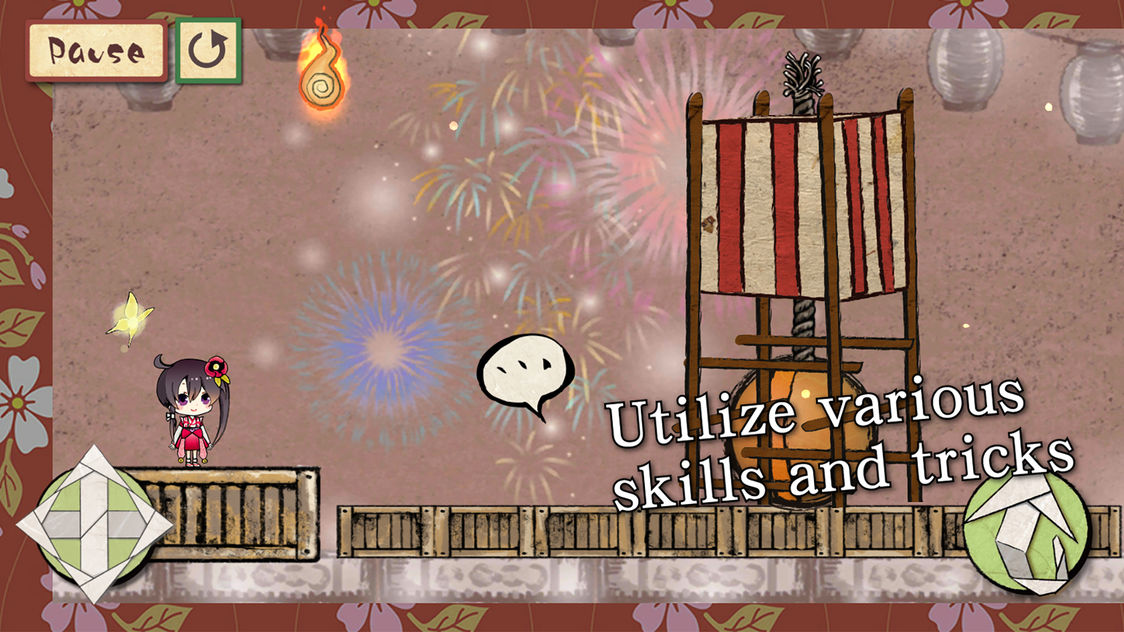 iTunes Description
Kamiori is an origami-based puzzle game. Fold the paper stages to reach the goal and reveal the world's secrets!

◆ A New Wrinkle on Adventure Games
Control the stages by folding them! Clever folds will create platforms from Stamps or manipulate obstacles to let you get to the end.

◆ Recover Memories Old and New
Play as Kureha, an unassuming high school girl, as she tries to find her way home! Uncover the truth of how she became trapped in the origami world, the actual meaning of her hometown's festival, and more by gathering memory fragments scattered around the stages.
Forum Thread: Kamiori (by Hanaji Games)
---
Make Squares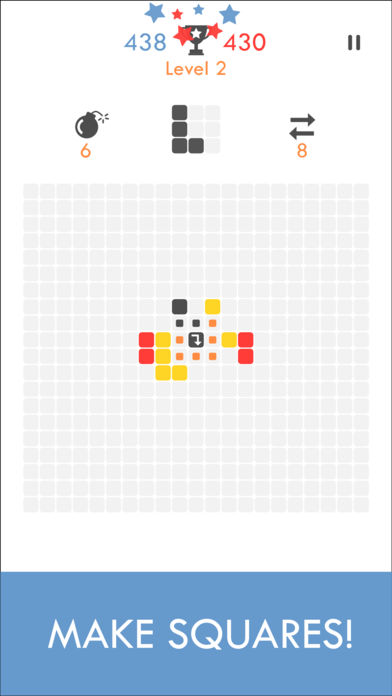 iTunes Description
A fun puzzle game where you move, rotate and try to catch falling blocks to make squares.

A fantastic and original spin on an absolute classic.
Forum Thread: Make Squares (by Kinoro Games)
---
Mega Party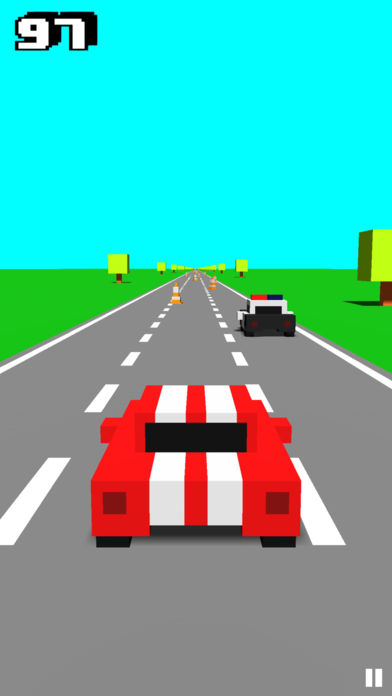 iTunes Description
Have a MEGA party with your friends and family!

2-8 player local multiplayer!

Single player leaderboards!

MEGA mini games for ALL ages!

AIM and SHOOT! Tilt to dodge the SPACE ROCKS! Slide the car before you CRASH! Find the iNvAdErS! GET THE DYNAMITE BEFORE IT EXPLODES! SWIM for coins without any JELLY jellyfish getting you!
Forum Thread: Mega Party (by Enrique Roman)
---
Might & Magic Elemental Guardians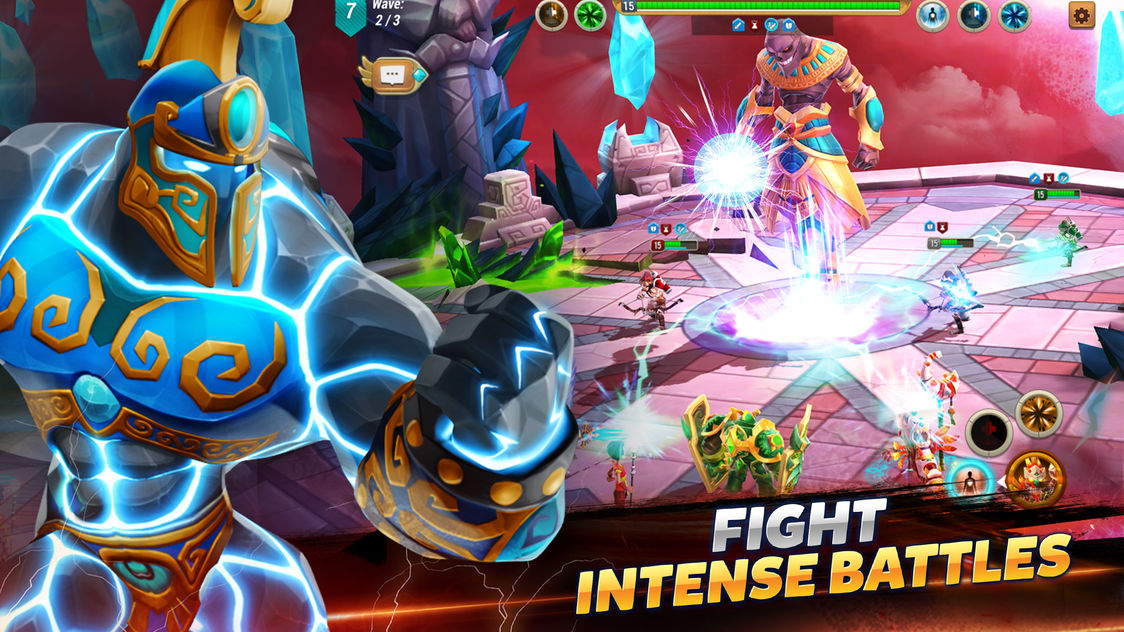 iTunes Description
Enter the world of Might & Magic: Elemental Guardians – a fast-paced strategy RPG based on the medieval fantasy realm of Might & Magic.

Journey through enchanted lands, collecting fierce and fantastic elemental creatures, and evolve a team of mighty warriors to summon to battle on the path to victory.
Forum Thread: Might & Magic: Elemental Guardians (by Ubisoft)
---
Only When Howling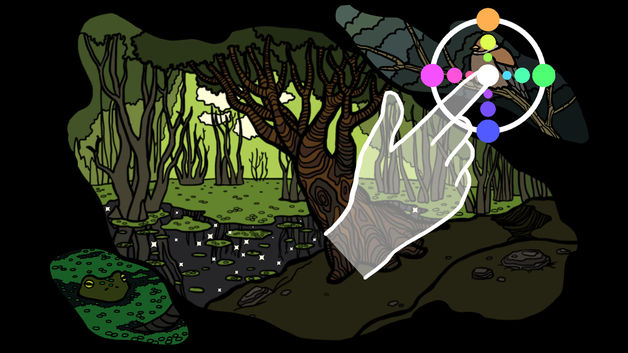 iTunes Description
Only When Howling is an interactive art piece. It follows the stories of three characters and allows the player to enter their hearts, uncover the depth of a connection they hold sacred, and experience the full force of gratitude through complex visual designs. It is an evocative space that speaks in pictures, allowing for thoughtful and varied interpretations. Find delight in the expression of pure passion!

Many interactions are waiting to be found, some are less easily spotted, while others require one of the four uses a player has on each scene. Themes both light and dark speak of love, purpose, and gratitude, but also of sacrifice and how it isn't always something to be avoided as it often transforms both the person and the world around them.

Only When Howling was designed to be a more contemplative and reflective experience, a temporary alternative to a world of constant distraction. The journey can be "completed" in 30+ minutes and there are no advertisements or in-app purchases included.
Forum Thread: Only When Howling (by Kimberly Savory)
---
Plany Plane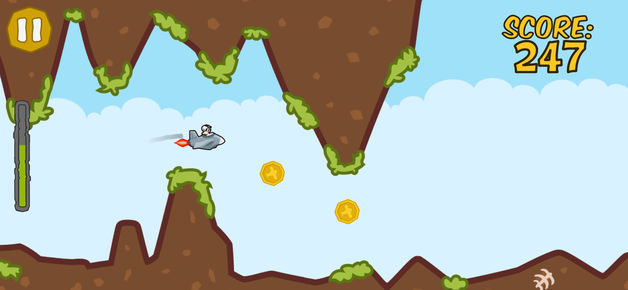 iTunes Description
Hop up into the plane and surge up into the sky, unforgettable adventures are waiting for you! Fly across unknown worlds, collect coins and display your ace techniques to earn more rewards. But do not lose your cautiousness! Countless obstacles will be laying on your way to success. Only the true ace can overcome them all, soar above green fields, break through snowing blizzard and between the streams of searing lava, leaving no scratches on the plane.
Forum Thread: Plany Plane (by Shamil Zaurovich)
---
Raid & Barricade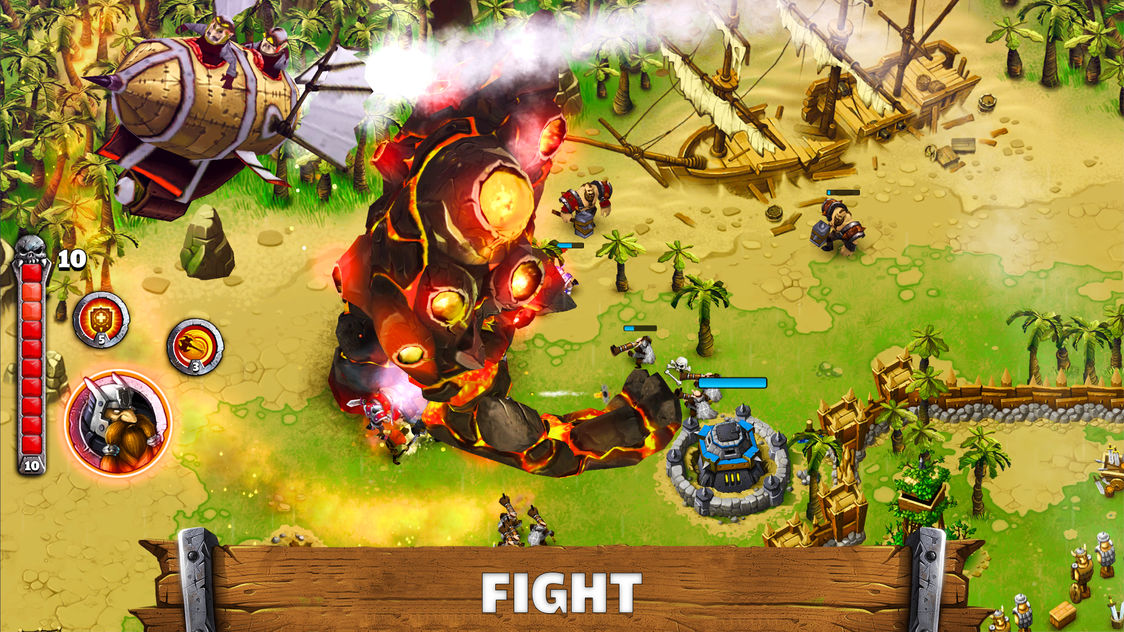 iTunes Description
●Enter immersive MMO world! Strategic multiplayer battles of EPIC proportion topped off with stunning next-gen graphics
●BARRICADE before you RAID! Build and upgrade your village, recruit your army and raid enemy settlements to collect valuable loot
●You are the HERO! Discover new heroes, customize and change appearance of your CONTROLLABLE HEROES with unique abilities, skills and more than 500 weapons, armor, trinkets and other items
Forum Thread: Raid & Barricade (by Greatest Games)
---
Reignman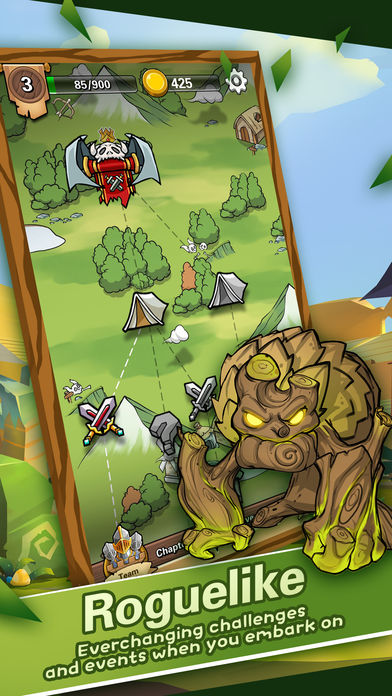 iTunes Description
"Reignman" is a strategy card game based on exploration and fighting, the game combines the traditional RPG and Roguelike elements, player can employ different heroes in the game, encounter the altars, bosses, mysterious, camps, treasures, and events.With the deepening of the game, hundreds of pieces piece together a complete story of Adania history.
Forum Thread: Reignman (by Winturn Game)
---
Rosette and Words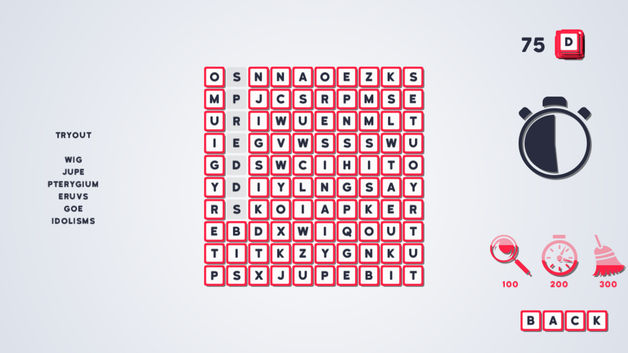 iTunes Description
Rosette and Words is a crossword game puzzle where you must find words in a board full of letter tiles. On each level, you are provided with a list of words to find in a specific amount of time.

The words can be arranged in any direction, so you must develop skills to quickly spot them between the other letters. You have three special abilities to help you with this task. After completing the levels, you will be rewarded with rosettes, which can then be used in the Rosette Editor.

Complete the levels to unlock the Relaxed game mode. In this game mode, you can play without time constraints.
Forum Thread: Rosette and Words (by SmallBigSquare)
---
Royal Blood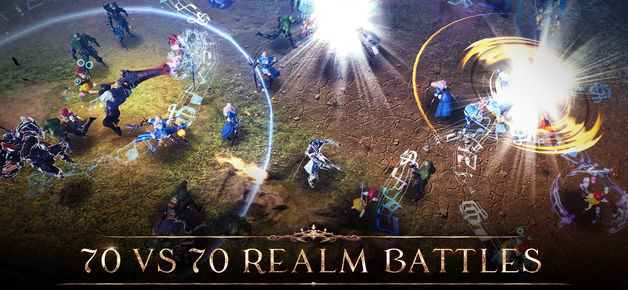 iTunes Description
War is upon us. The Legion has found their way back into the realm and the fate of the human race rests in your hands. Only you can reclaim the throne!

An open field MMORPG with breathtaking graphics.
Forum Thread: Royal Blood (by GAMEVIL)
---
Scooter Flight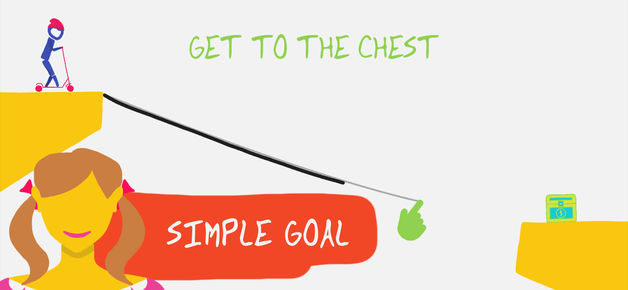 iTunes Description
Freestyling and Drawing combined makes up for an awesome and fun experience! Enjoy the freedom we offer in every level! The goal of each level is to reach the chest as ever you can with limited amount of materials! Get points by doing flips, manuals and big jumps!

To beat your friends you will have set high scores by doing extreme tricks and using clever drawings! Play now and get 30 fun levels for free! Scooter Flight offers various fun and challenging levels for you to let your imagination free! Customize your scooter, character and accessories! Add crazy colors to your scooter and select your favorite accessories to make it yours!
Forum Thread: Scooter Flight (by Overlap Studio)
---
Silverfish DX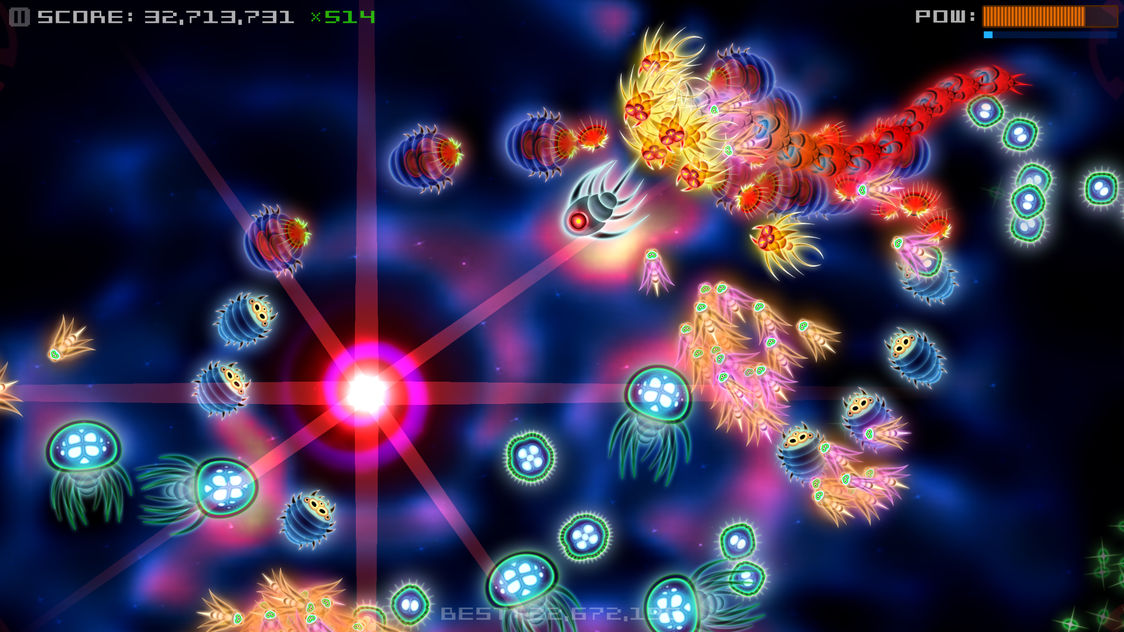 iTunes Description
Weave your way through menacing swarms, collect Power Pods and turn the tables on your foes! The space bugs are back and tougher than ever – do you have what it takes to defeat them?

Silverfish DX delivers pure arcade action designed & refined for touchscreens.
Forum Thread: Silverfish DX (by Chaotic Box)
---
Stories of Bethem – Full Moon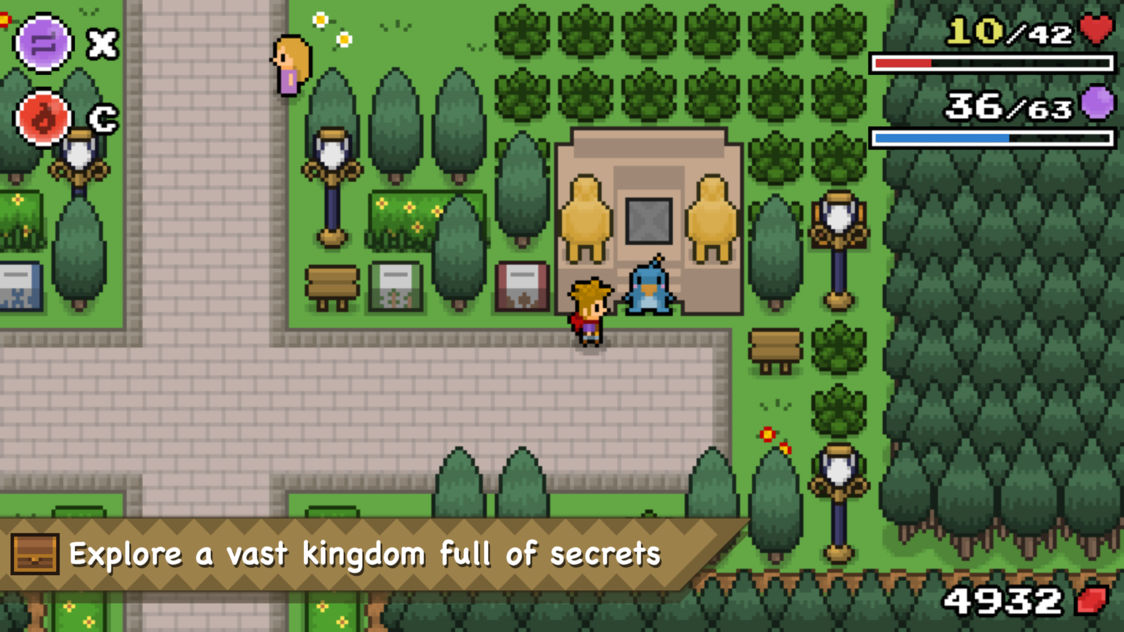 iTunes Description
The Stories of Bethem: Full Moon pixel RPG tells the legend of Khoma, a young man who get involved on a long travel to get the Oneiric Objects of Bethem while he becomes a wizard: a real challenge to his strength and skills in a huge world to discover full of dungeons and surprises.
Forum Thread: Stories of Bethem – Full Moon (by GuGames)
---
Surfatron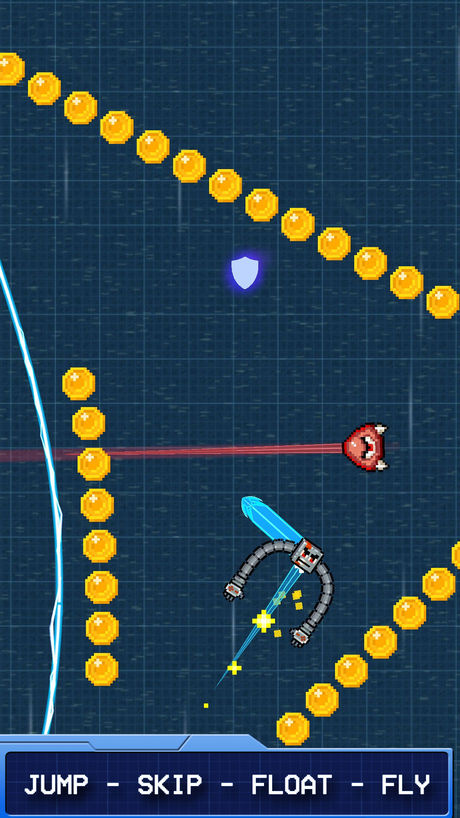 iTunes Description
Surfatron is an endless runner-style line surfer game, with jumping mechanics that are easy to learn but difficult to master.

You play as Dusty, a good-hearted but snarky now-sentient video game console from the 90's. His clock speed isn't what it used to be, but what he lacks for in megahertz he makes up for with experience and attitude! He's trapped inside the Pixelverse – the space and time that exists between the hardware and his currently loaded game cartridge – left to battle the bugs and corruptions that the game developers left behind!
Forum Thread: Surfatron (by Not Even Entertainment/3D Realms)
---
Trex VIP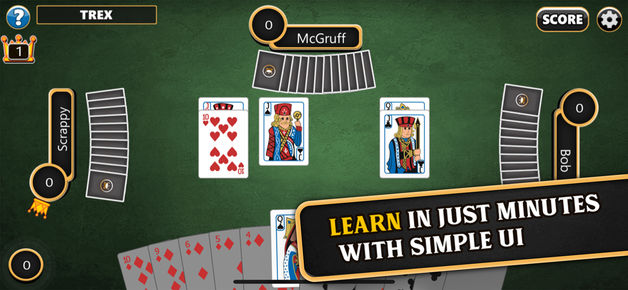 iTunes Description
In Trex VIP, four players (Kings) will compete with one another – either in teams or in a free-for-all.

After a hand is dealt, each King chooses 2-5 game variants ("Contracts"). Once all four Kings have completed their turns, they will have finished a cycle called a "Kingdom." The King with the highest point total for all four Kingdoms wins the game.

Remember: Keep your cards close!
Forum Thread: Trex VIP (by Diving Dove Studios)
---
Triangle Shooter: The Invaders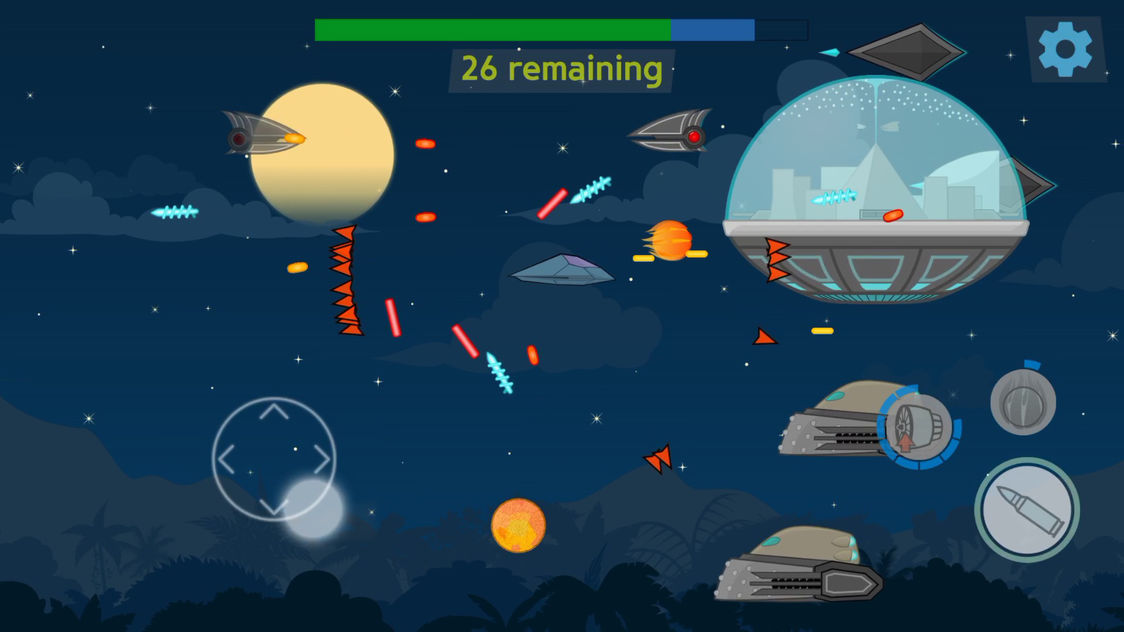 iTunes Description
In the near future, the Earth was in crisis due to the alien invasion. The allied forces, which had been helpless, created "Triangle", a collection of extraterrestrial technologies and sciences collected over the years. You are the last hope of humanity as a pilot of "Triangle".
Forum Thread: Triangle Shooter: The Invaders (by Hyoguen Lee)
---
Universe 42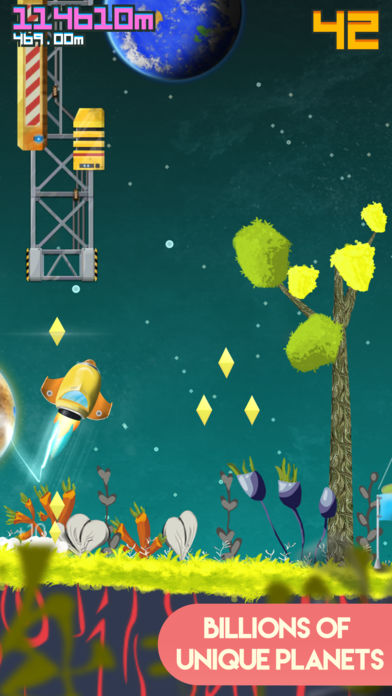 iTunes Description
Welcome to never-ending world of the Universe 42.

Universe 42 is a 2D endless runner game.
Your mission is to collect resources to discover new planet that fits for life.

Universe 42 presents you with a infinite world to explore, filled with unique planets and lifeforms, and constant danger and action: asteroids, electric fields, dangerous obstacles.
Forum Thread: Universe 42 : endless runner (by Yevgen Soroka)
---
Up All Knight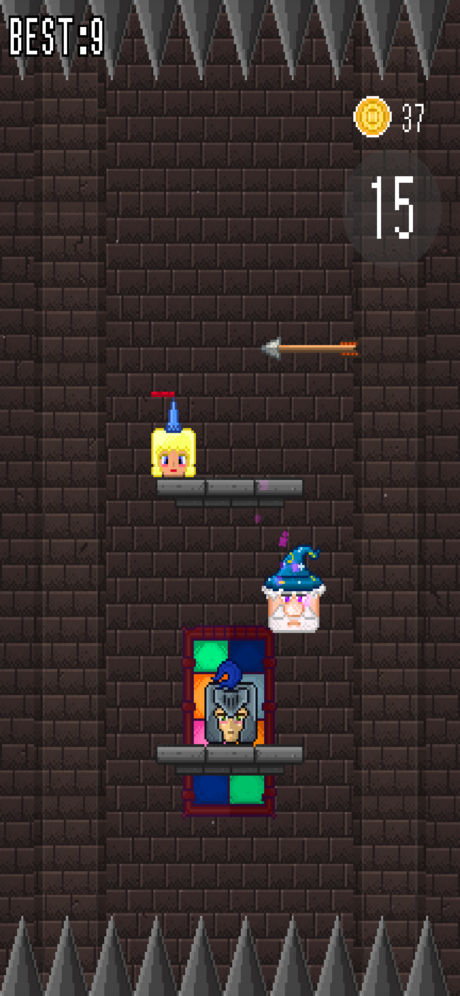 iTunes Description
Utilize the unique size manipulation abilities of the knights of UPtara to scale the castle, avoid deadly obstacles, and rescue the damsels.

◉ Tap and hold to shrink
The smaller you become, the higher you'll jump

◉ Release to jump upward
Careful to avoid the spike roof!

Are you UP to the challenge?
Forum Thread: Up All Knight (by Tappy Bros)
---
Wrestle Tiger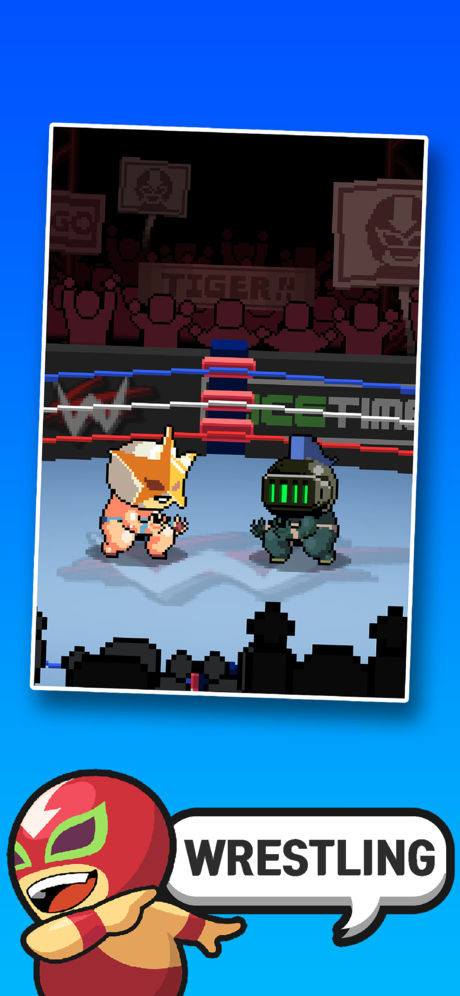 iTunes Description
A flashy skill pumping up above the ring
Cheers heating up the stadium,
The round capacity that requires the ability to control and luck at the same time,
Enjoy a one-button wrestling game with Tiger!
Forum Thread: Wrestle Tiger (by Ricetime)
---
9 Maker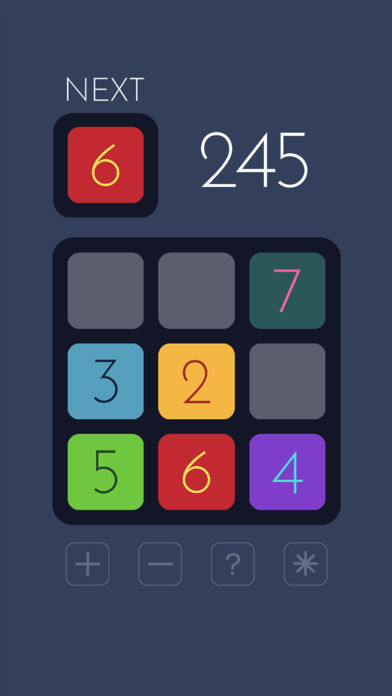 iTunes Description
3×3 Bingo style puzzle game, 9 Maker.
Be relaxed and enjoy it.
Show your ability as much as possible!

How to play
– Press empty spaces to place three numbers in a row.
– It will be removed if the sum is 9 or same numbers are gathered.
– When accumulating scores, item will be created randomly.
Forum Thread: 9 Maker (by Ricetime)
---